Learn how to make jump rings from scratch for all your jewelry crafts! This post contains affiliate links.
---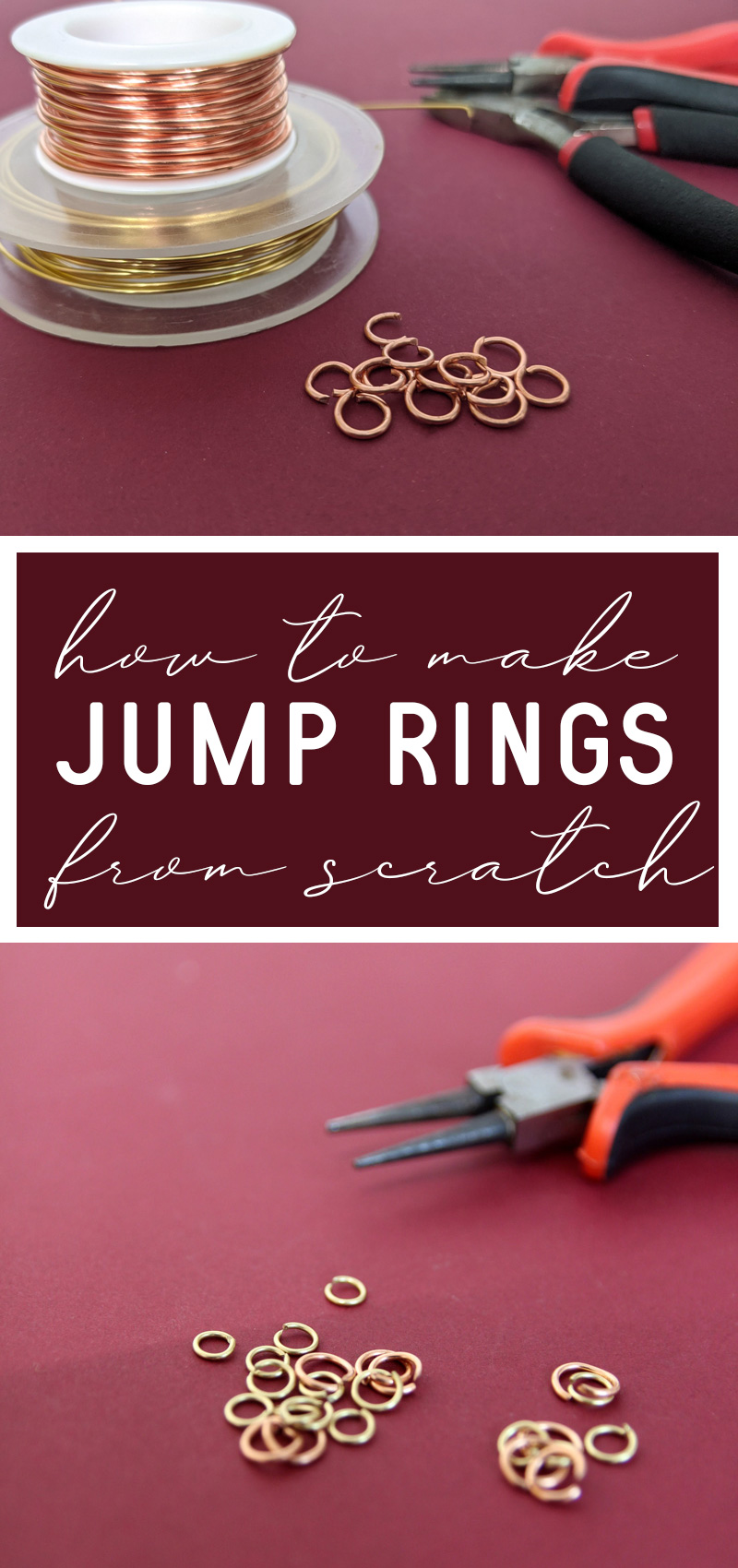 Ready to learn how to make jump rings? I've previously shared how to make wire jewelry clasps – and this one is even more important to know!
I'm thrilled to teach you this basic jewelry making skill, fantastic for making copper wire jewelry or any precious or non-precious metal jewelry! These are great to make for Cricut leather earrings, polymer clay jewelry, and more.
You'll need jump rings for virtually any jewelry making crafts for kids and adults.
And the supplies you need are so simple – you literally can use your regular jewelry making supplies that you already have.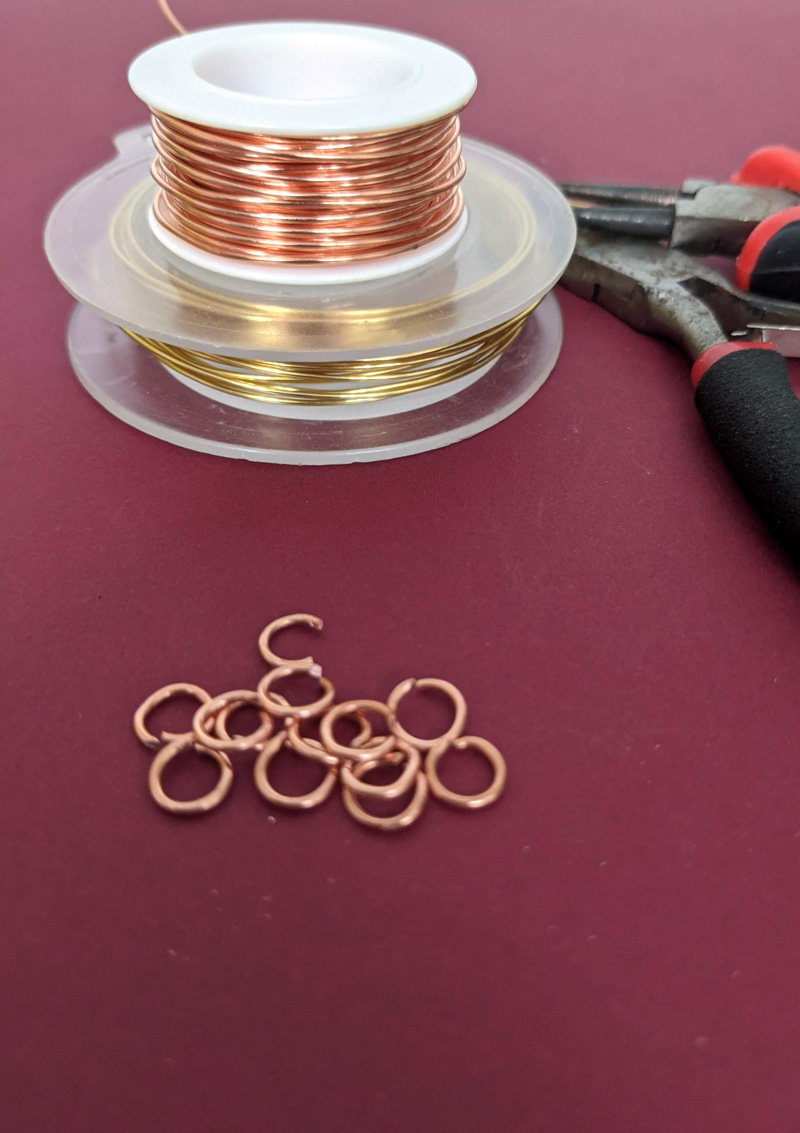 Should you make your own jump rings or just buy?
I haven't bought jump rings in years! And I make LOTS of jewelry. My go-to is to DIY my jump rings.
It's a cool skill to make your own jump rings for a few reasons:
It's much easier to just keep wire as a raw material rather than having each finding for each color and size you'll need.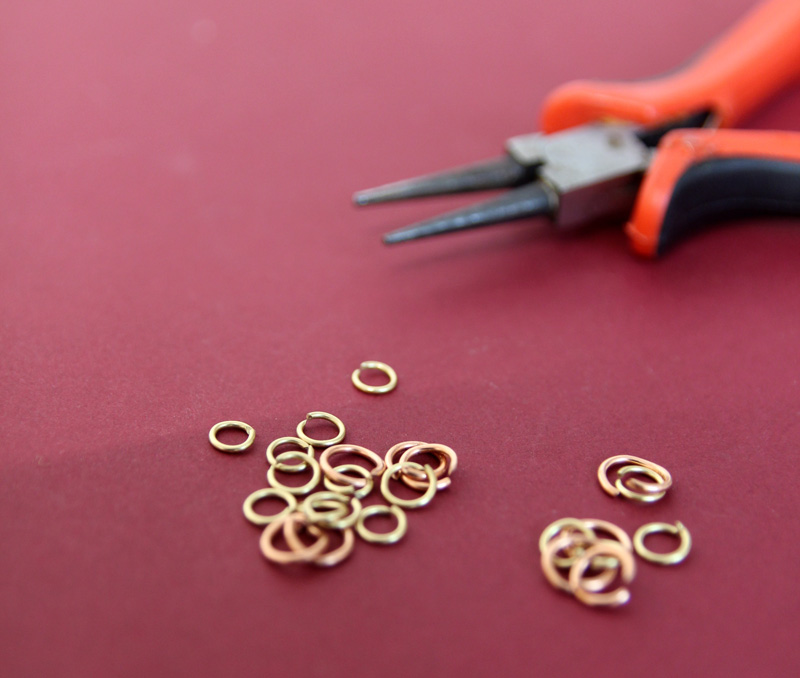 You can customize your size and shape to suit your craft.
It's more space-efficient.
It's more cost-effective.
That being said, it does add an extra step to your projects. So I would recommend getting an assortment pack or two in the color metal you use most (or just a pack in the size and color you use most instead of an assortment).
What you need to make jumprings
You just need three things in your craft room to DIY jump rings!
1. Round Pliers:
I use regular round nose pliers to make my jump rings.
There are special jump ring plies you can get to make jump rings.
The question is: do you need it?
I'll tell you from experience, you definitely do not. I make my own jump rings. I literally haven't bought jump rings in years. And I don't own a jump ring tool.
That being said, if you care about precision in sizes and/or want an easy way to gauge size especially when making larger sizes, I DO recommend getting special pliers.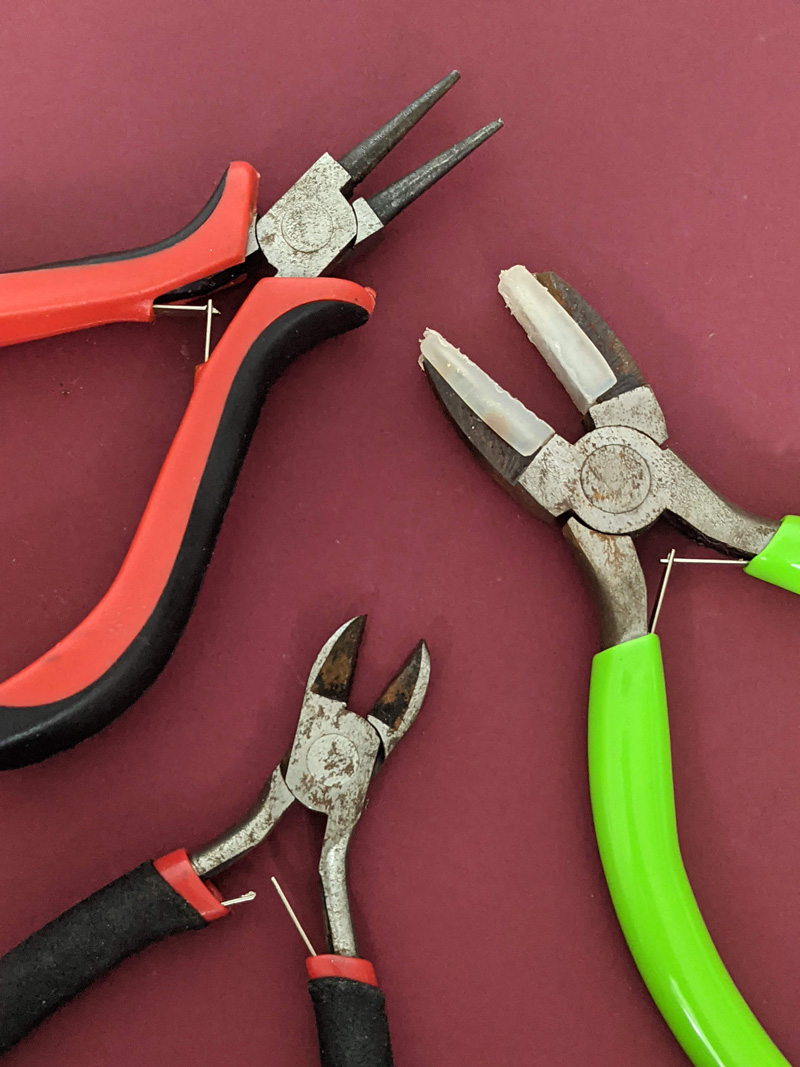 You can use the same wire cutters you use in all your jewelry projects!
You will want a pair that's nice 'n sharp at the tip and hasn't blunted over time, as you'll heavily use the tip for this.
3. Wire:
Of course, you need wire. Gauge is important: I like to use 18 gauge but you might prefer 20 gauge (thinner), depending on the project you're working on. If you want it to be super thick or decorative, go for 14-16 gauge. These will be harder to work with but will hold better too.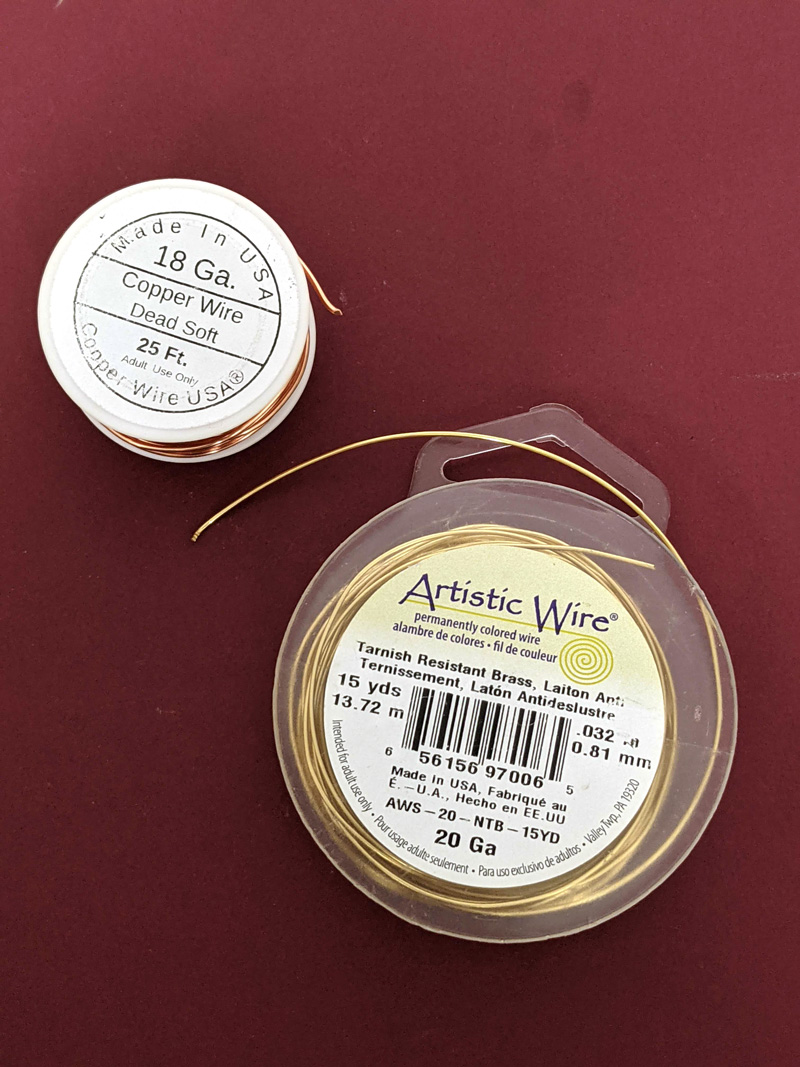 BONUS: Some optional specialty tools do exist to make your life easier
How to make jump rings the easy way
1. Starting from the tip of your wire, grasp it at the lowest/widest point of your round nose pliers.
Start coiling.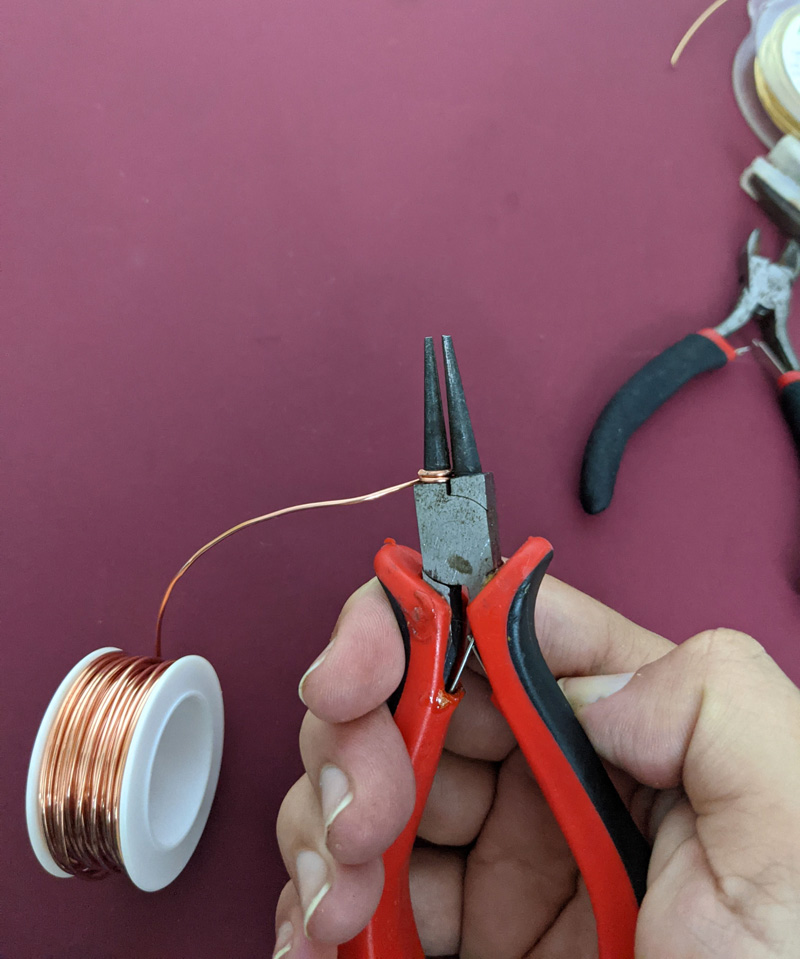 2. Continue coiling your wire so that the new loops go below the first wire, staying consistent with your size. Let the old wire move up on the pliers, eventually moving off them if you're making a lot.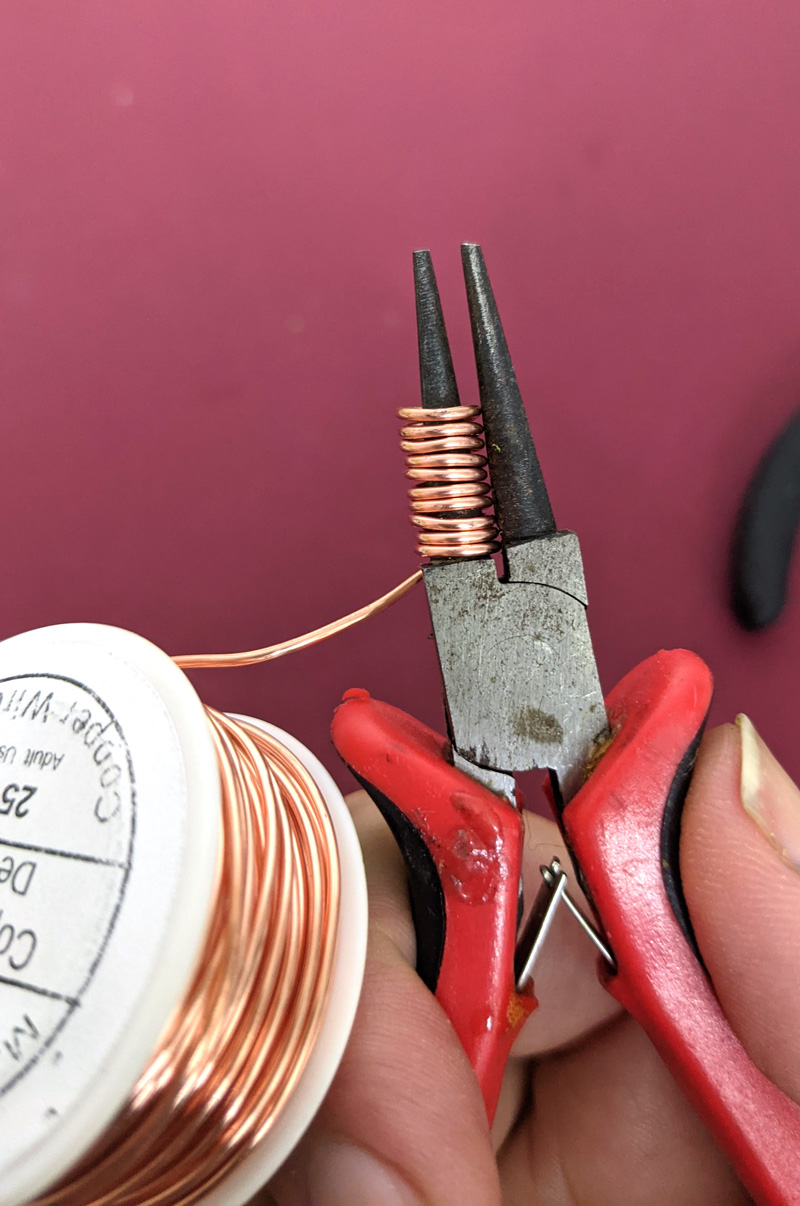 3. Continue coiling as many as you need – or until you feel like it's not going so well anymore. Remove the wire coil from the pliers.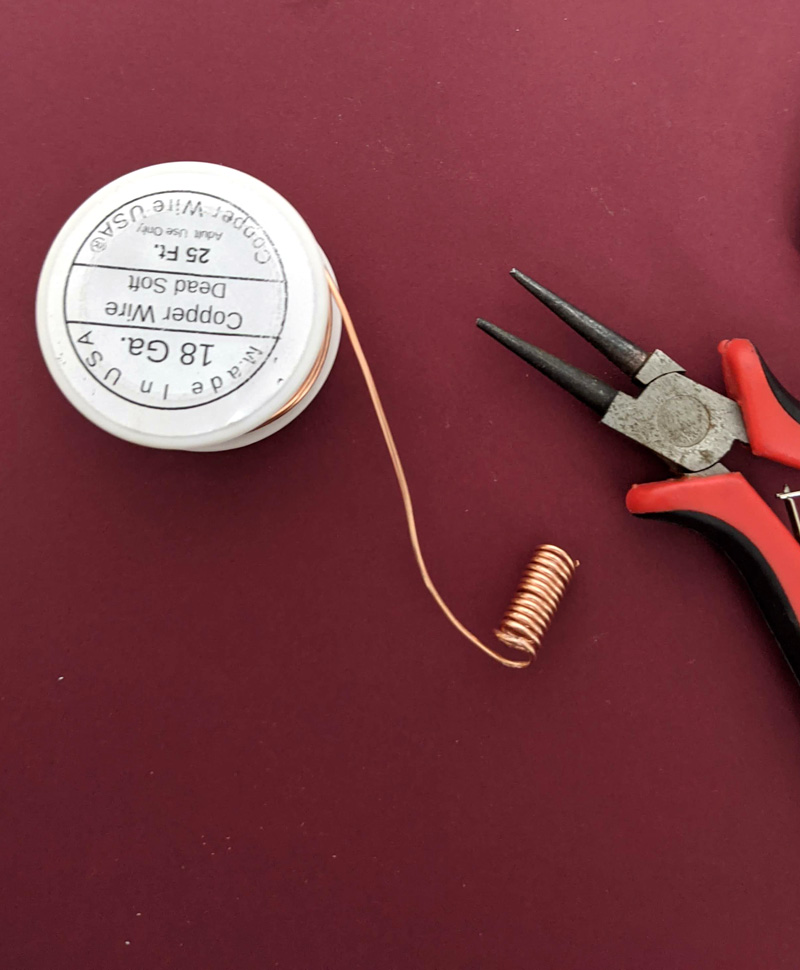 4. Snip your coil off the main roll.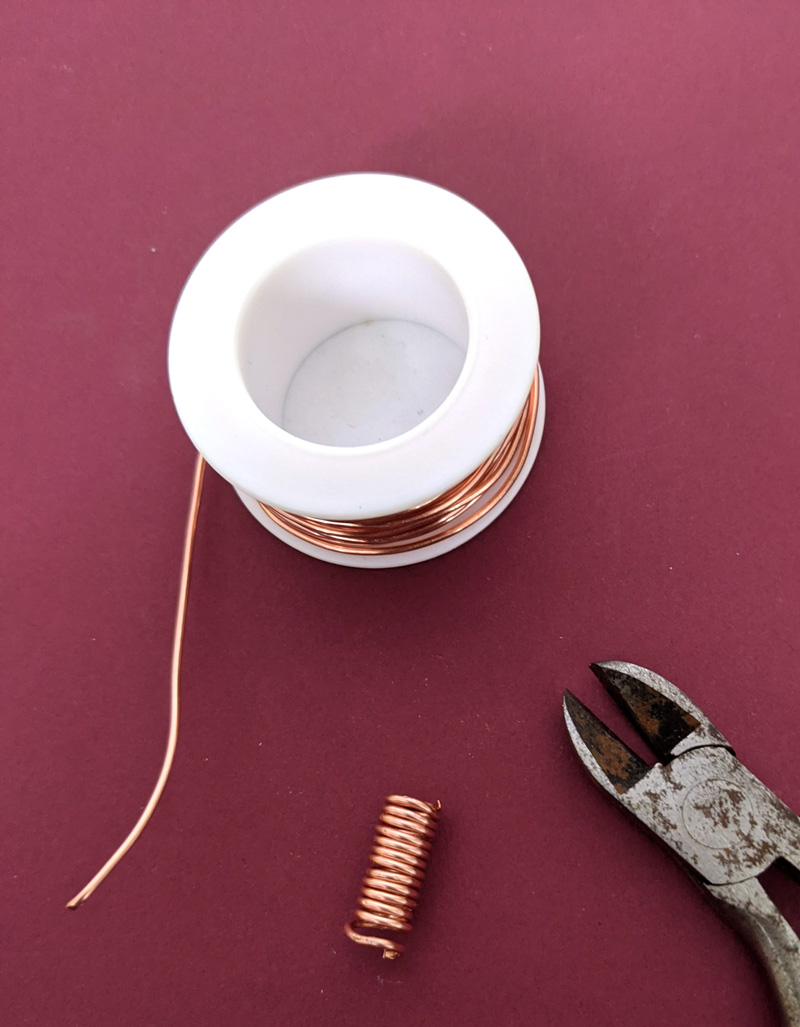 5. Snip away at your jump rings, cutting them off one at a time where they meet.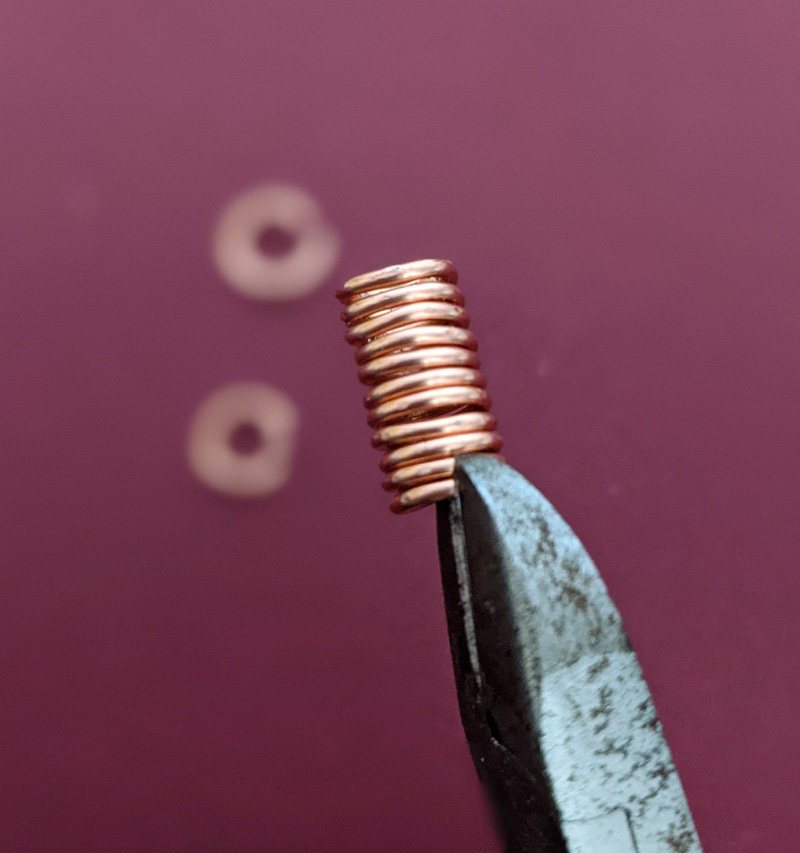 That's it! You've learned how to make your own easy jump rings from scratch!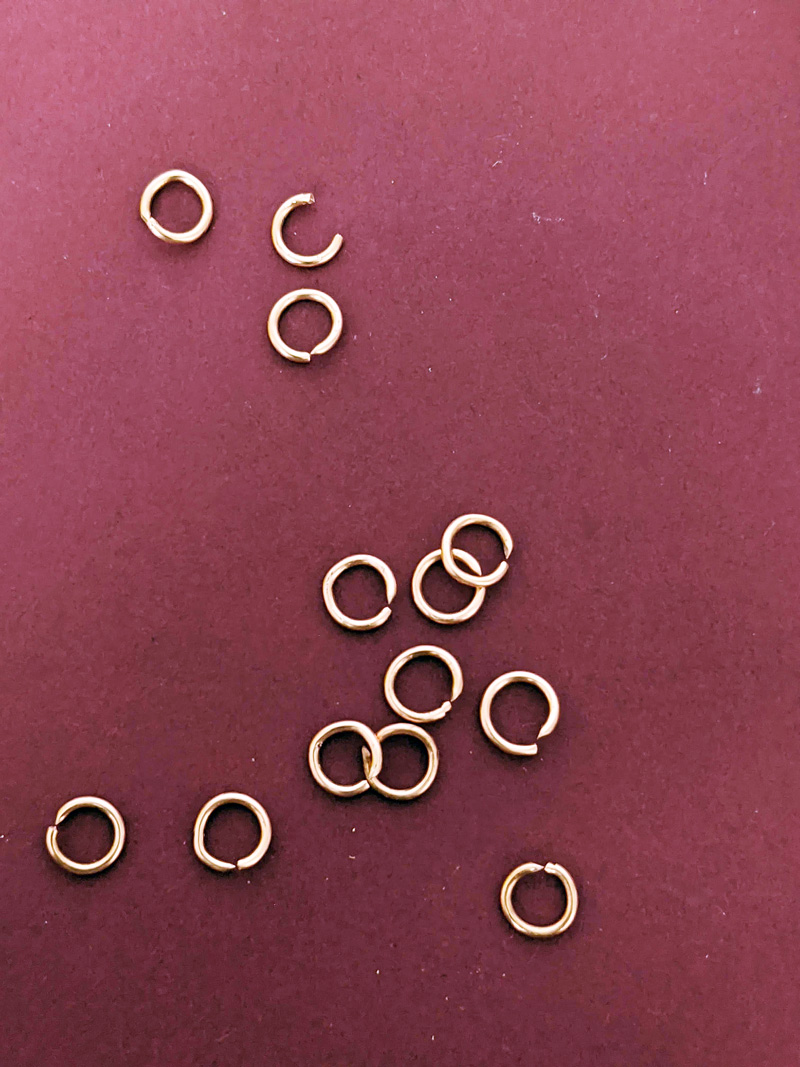 You don't need to worry about slight inconsistencies – just make sure to close it well when you're actually using it!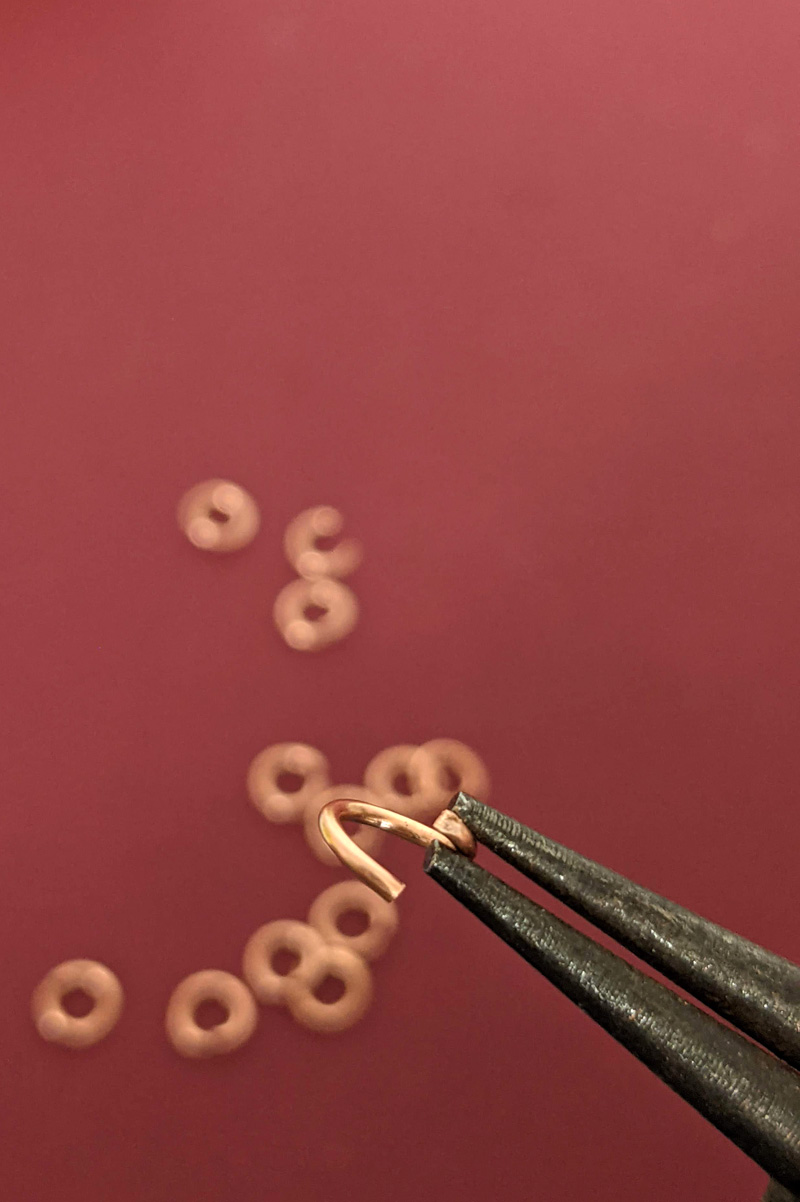 How to make decorative jump rings
Want to make decorative jump rings?
There are a few ways to do this:
Use thicker wire.
Use decorative wire.
Use colorful wire.
Make decorative shapes.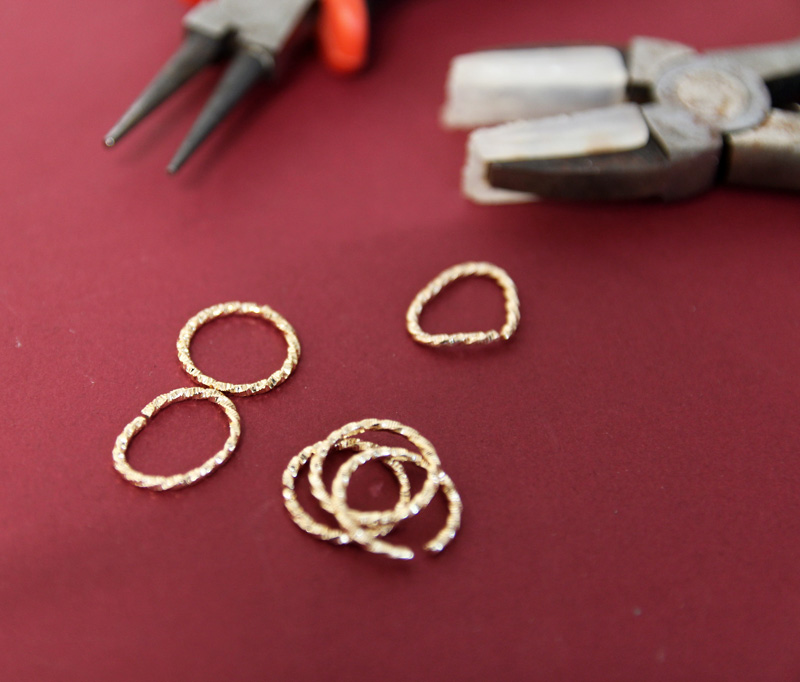 I like to make decorative shapes using decorative wire for a double win!
While you can purchase metal forming pliers, you don't need it if you're just making a few decorative jump rings.
I hope you enjoyed learning how to make jump rings from wire! Which are your favorite tools to use? Comment below!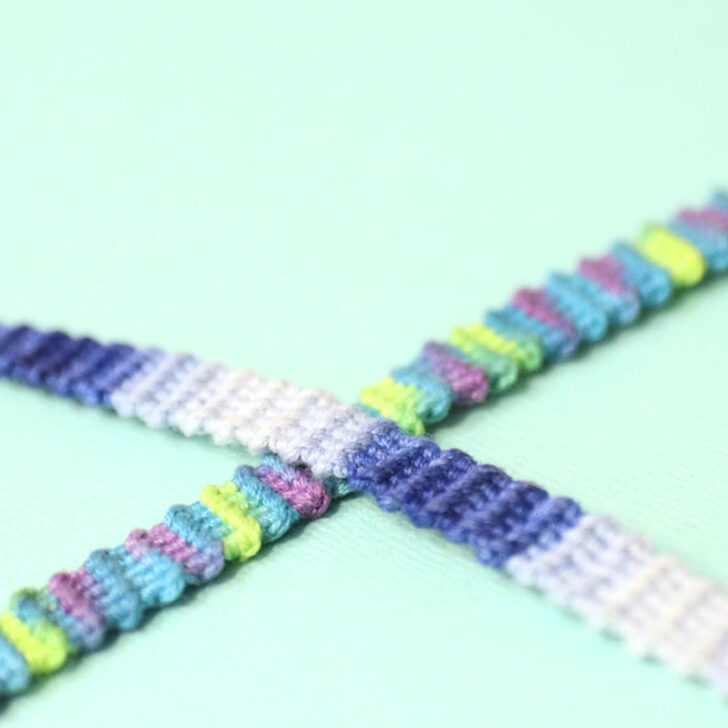 Make these gorgeous, classy horizontal stripe friendship bracelets with a subtle ribbed texture! When you're done, try making a chevron friendship bracelet. This post contains …