I just recently re-organized my apartment, and I thought I'd share with you how to organize your home with a three step plan.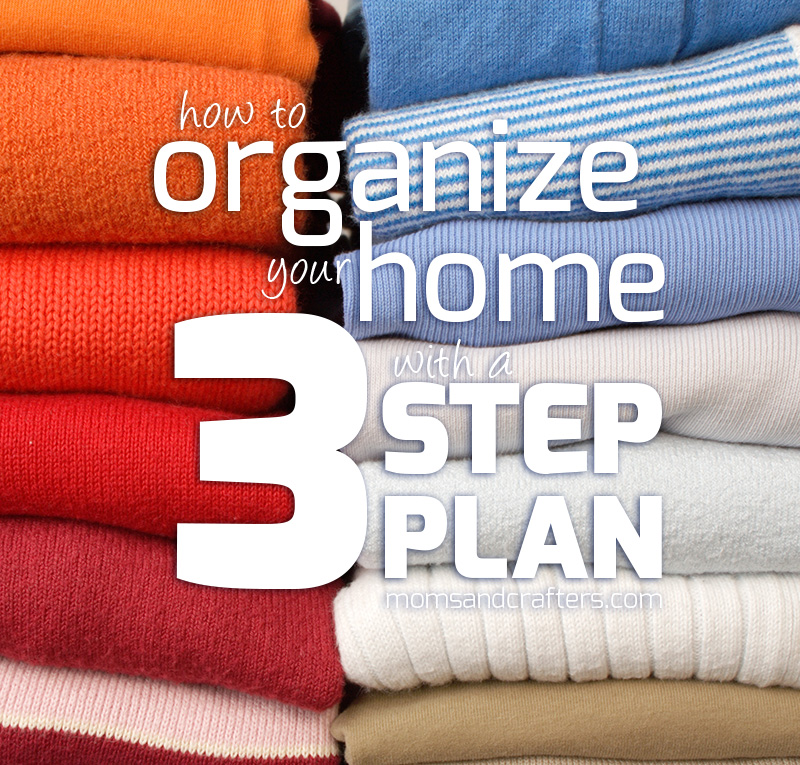 Living in a small space can be a challenge. The living room is the play room, and the kitchen as well. The nursery doubles as the craft room and the home office, of course. This means that there is constantly clutter in the main areas. This does not have to mean living in a mess.
Breaking up the task of organizing your home can make a formidable task more approachable.
How to Organize your Home:
Step 1. Assess Your Mess
What's getting in the way? In the case of my desk, for example, it was the pens we just used (normally kept in the top drawer beneath my laptop), mail that needed to be taken care of, spare change, etc. It can be toys that don't have a home yet, or any other clutter that seems to be constantly building up.
Figuring out what your "problem" items are allows you to go on to the next step:
Step 2. Create a Home
Now that you know what your problem areas are, find a solution for each problem. For the problem of the pens which were obviously not finding their way back to their home easily enough, I covered a pringle can with colored paper and now I have a place to "dump" them.
For mail that needs to be taken care of, I designated a cardboard box.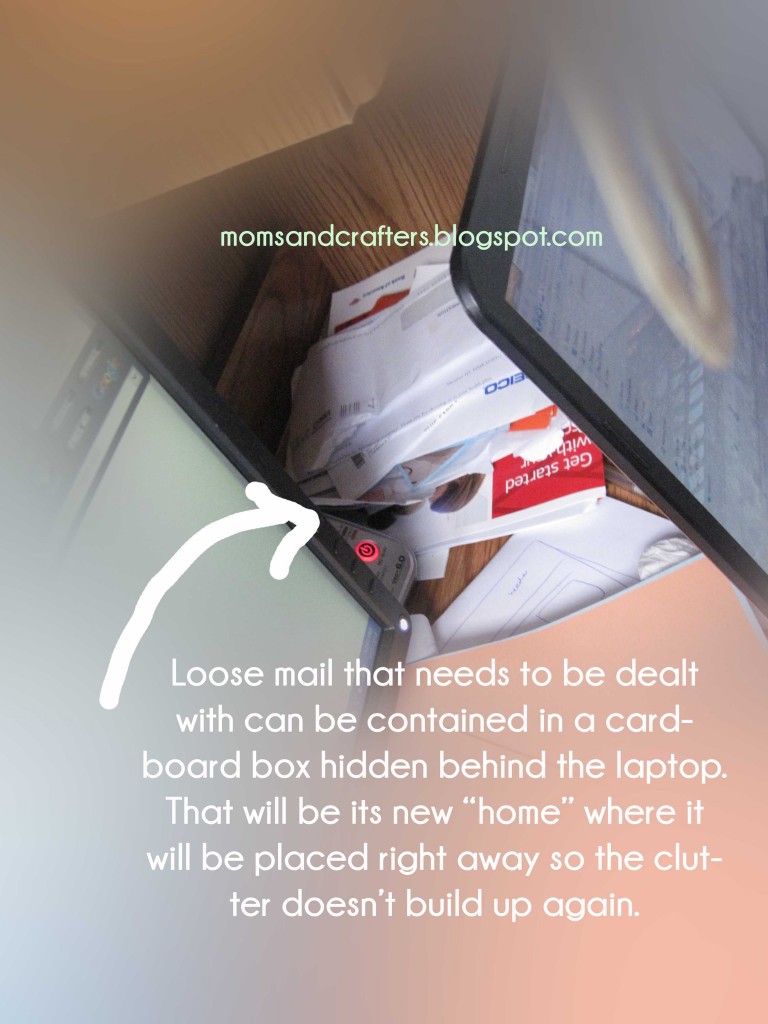 Think outside the box, giving items that are already lying around a new purpose, one that it may not have been created for. Shoe organizers are one of the best things you can use to organize – the little compartments on them are perfect for holding all sorts of things. I used one kind for my many scarves and hats (organized by color of course),
and another for my baby's toys and books (you can learn how to turn a shoe organizer into a book rack here. It will teach you how to neatly expand compartments for books and larger toys).
Step 3. Divide and Conquer
This is usually the most intimidating part – tackling the actual mess. I just take it one thing at a time. I pick up a random item, and place it in the new home I created for it.
TIP: If there is no home for the item, and you haven't used it in the past year, throw it out!
The concept is really simple: See what you have, make a place for it, and put it there. The key is that everything has a home in a place that's comfortable and convenient – once each item has a place it belongs near where you can use it, it'll be easier to keep it in place. If you tend to dump something, make a place to dump it (hooks for coats…)
Of course, the main thing is to repeat what's worked for you in the past.
A few extra hints to help you organize your home:
Never let it build up too much again
Upcycle when ever possible
If you live in a small space think vertically (put hutches on your desks and dressers, shelves on the walls)
Look for hidden storage solutions (do you have deep windowsills? under beds and couches? are you using the vertical space in your closets?)
Invest in things like plastic storage drawers and over the toilet organizers
Always try for multi-purpose items when purchasing new furniture (storage ottomans, coffee tables that can be used as a dining table as well, etc.)
Do you have any tips for eliminating clutter? Comment below to share them!
Make sure to share the love by pinning the image below! Just hover to pin!