Create this quick and easy, summer-inspired Ice Cream activity for preschool to practice counting using a free template. When you're done, continue your number practice out this Do a Dot Number Printable. This post contains affiliate links.
---
I like to give kids plenty of playful opportunities to practice essential skills. Fortunately, this doesn't have to mean buying lots of costly materials – there are so many ways to enhance their early learning using everyday things you have around your home.
Today I'm going to share with you a fun counting game that you can make yourself using mostly paper. You can have your child participate in creating it, or you can put it together and present it ready to play.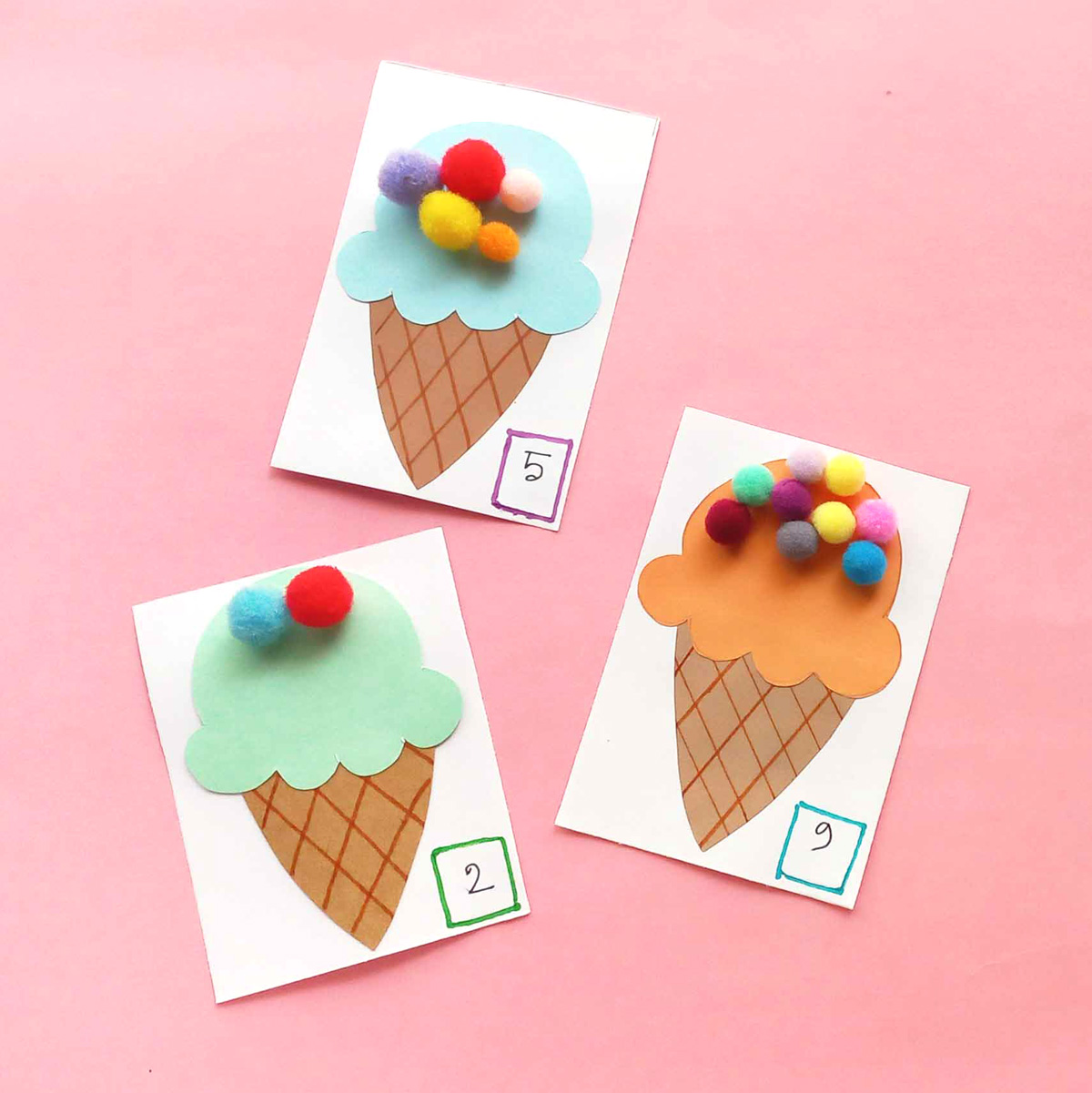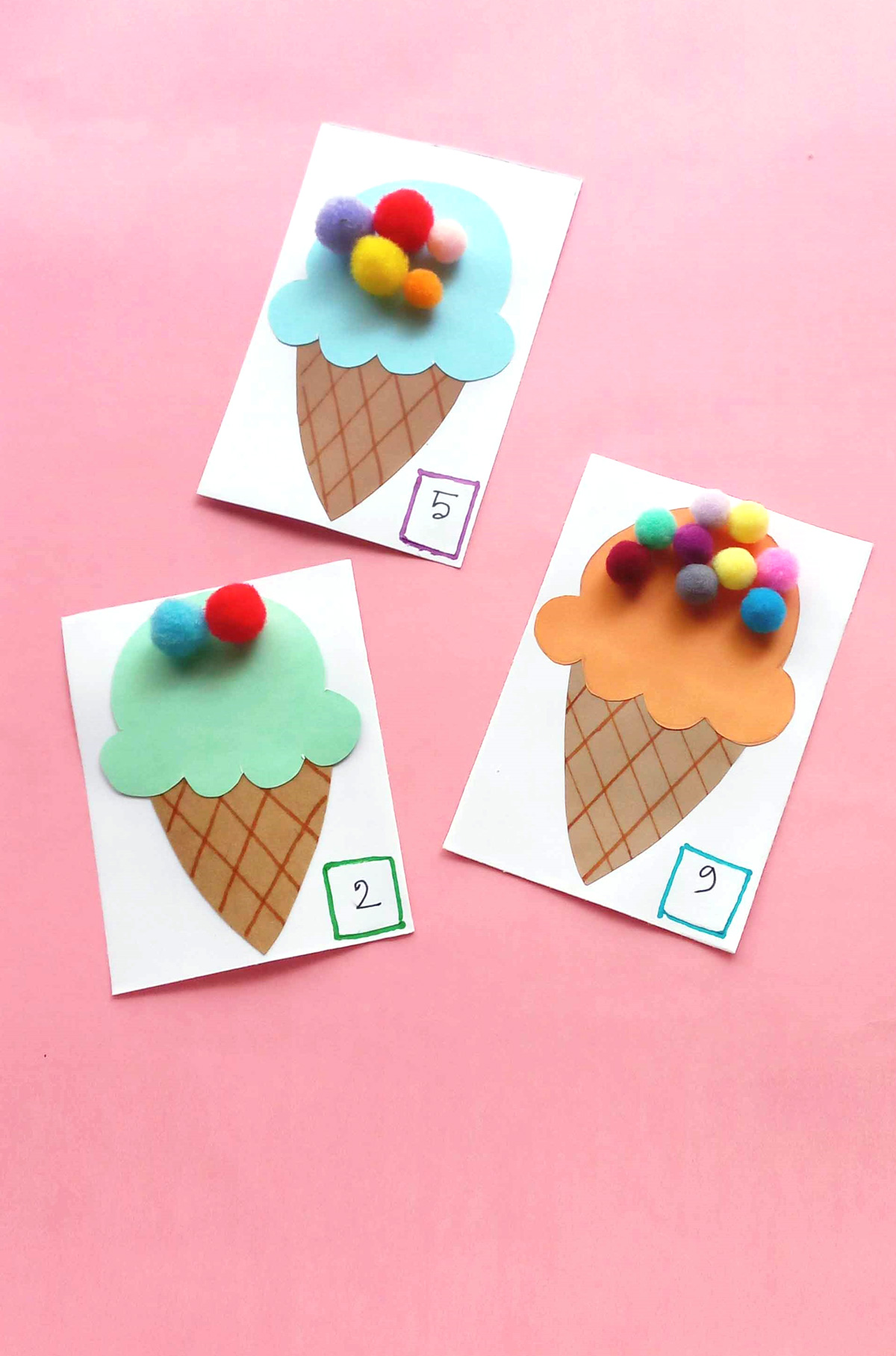 After using our downloadable template and the instructions below to create the ice cream cards, children place pom-poms onto the cards to match the number shown (representing sprinkles or berries on the ice cream).
This ice cream activity for preschool is very adaptable for different needs:
For extra fine-motor support, you can have the child use plastic tweezers or tongs to move the pom-poms.
For kids who are only starting to learn about counting, you can draw the correct number of dots onto the ice cream and they can place a pom-pom onto each dot.
If you are also playing with a child who is not up to counting yet, you can instead have them match the colors of the pom-poms and ice cream.
Once counting is comfortable, you can expand to skills such as placing the cards in order from least to greatest number of pom-poms.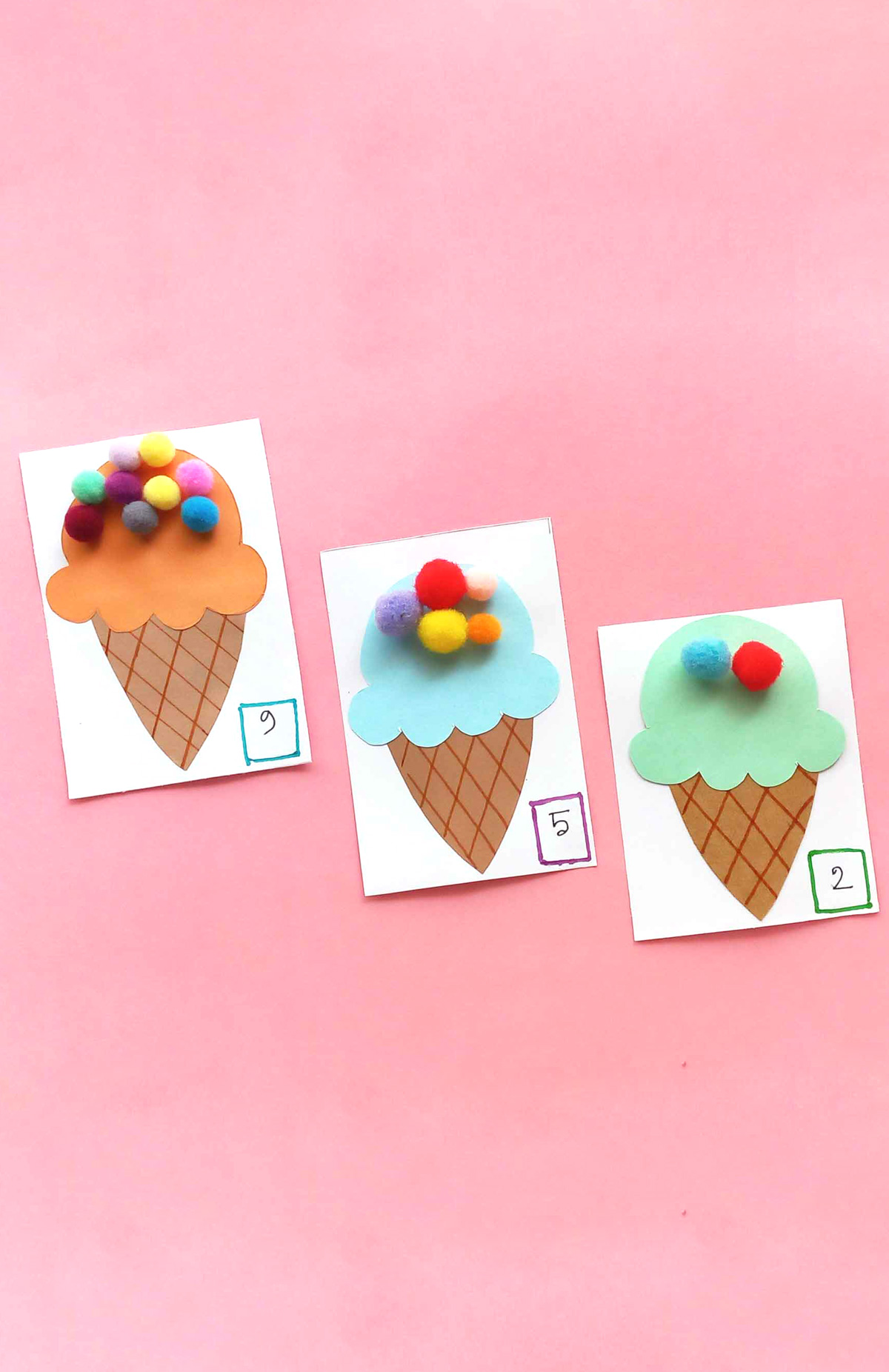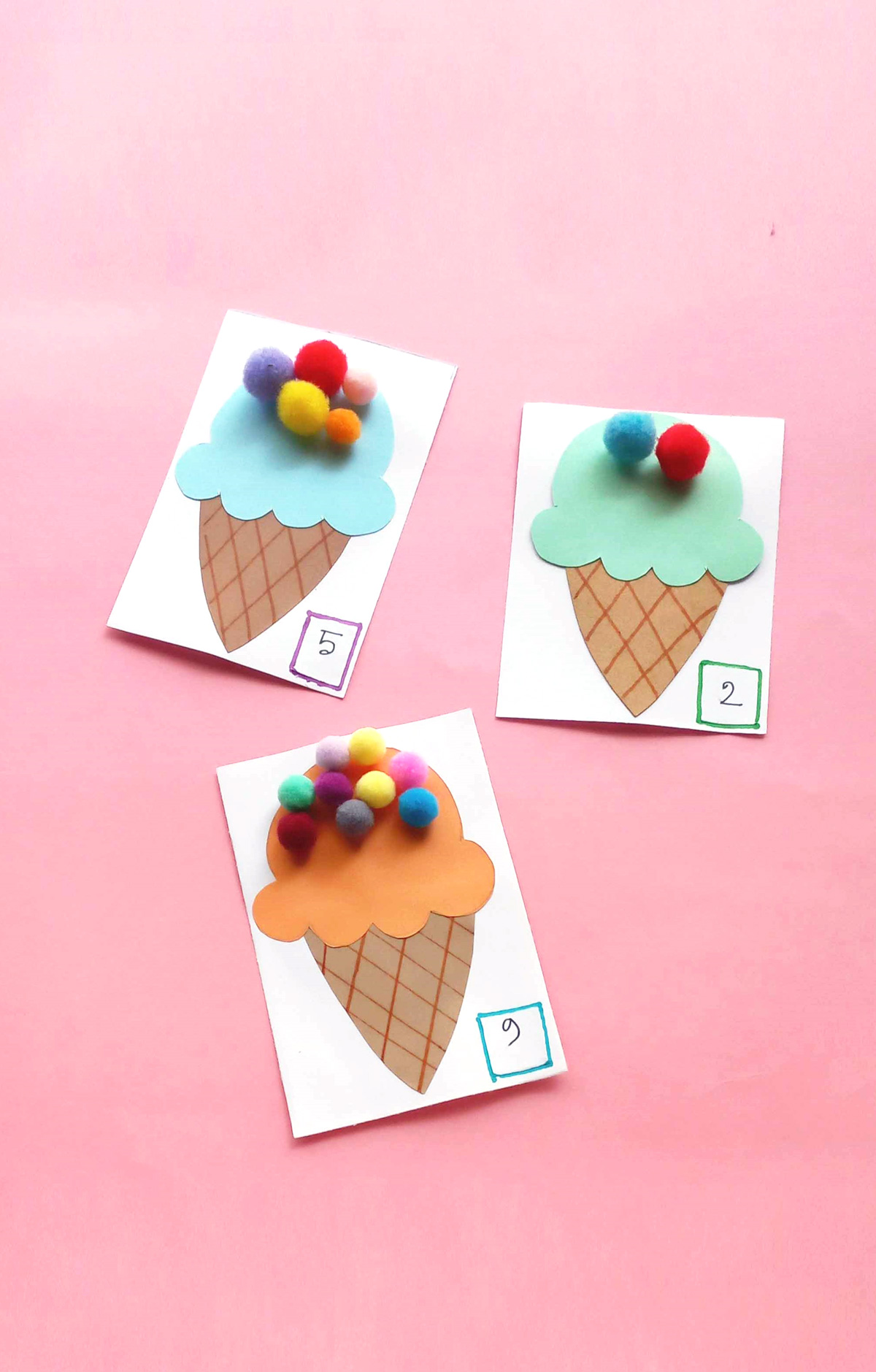 The point is, once you get into making your own games, you'll discover that there is no limit to what you can do with them.
Not only did you save about $25 by making it yourself (yes, they really do sell games just like this for around that price), you're not limited to what came in the box.
Let's start scooping some ice cream!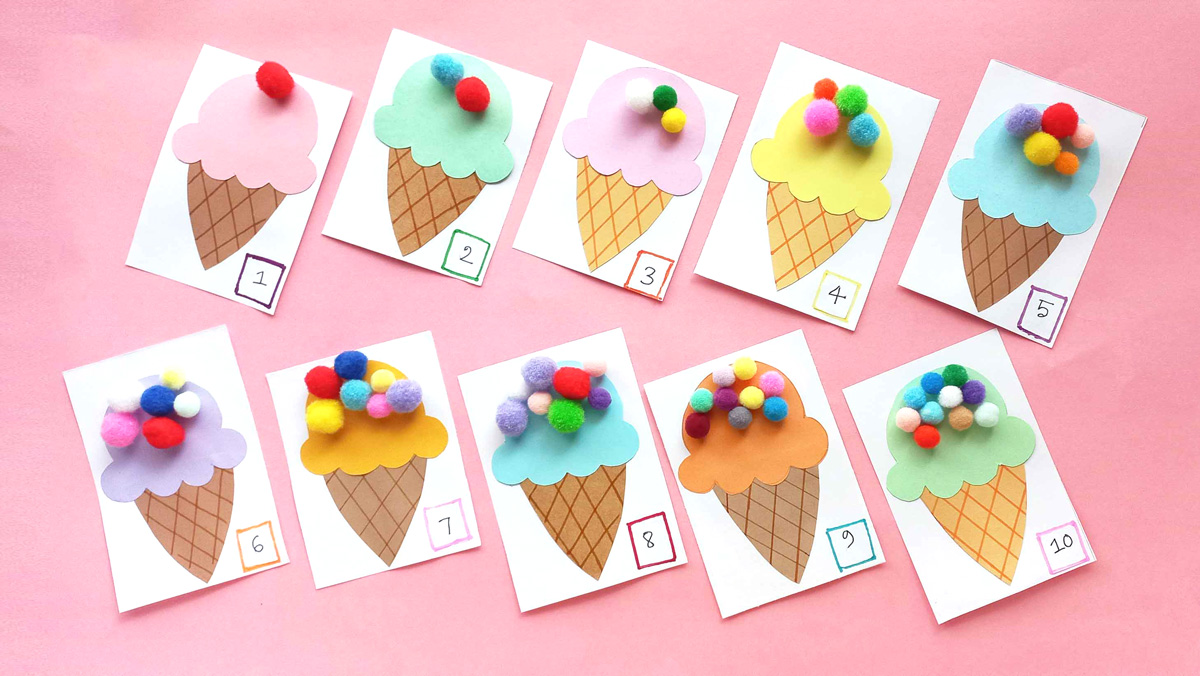 What you'll need
Pencil
Ice cream cone template – download and print at the end of this post
How to do this ice cream activity for preschool
1. Choose some colored papers for the ice cream cone and scoops of ice cream.
Cut out the ice cream cone and scoop from the template. Trace the shapes onto the colored papers and cut them out.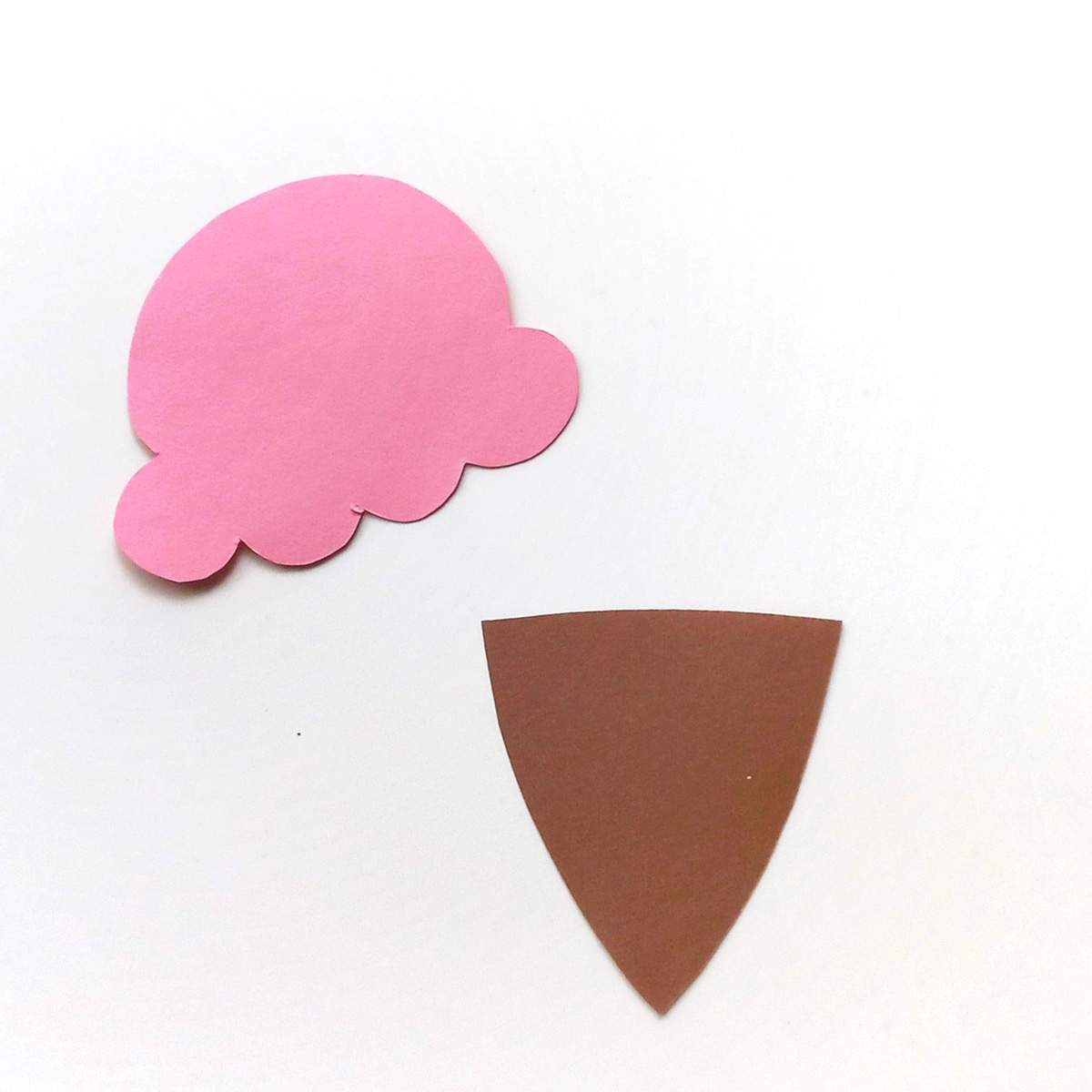 2. Use a marker to draw the criss-cross texture on the ice cream cones.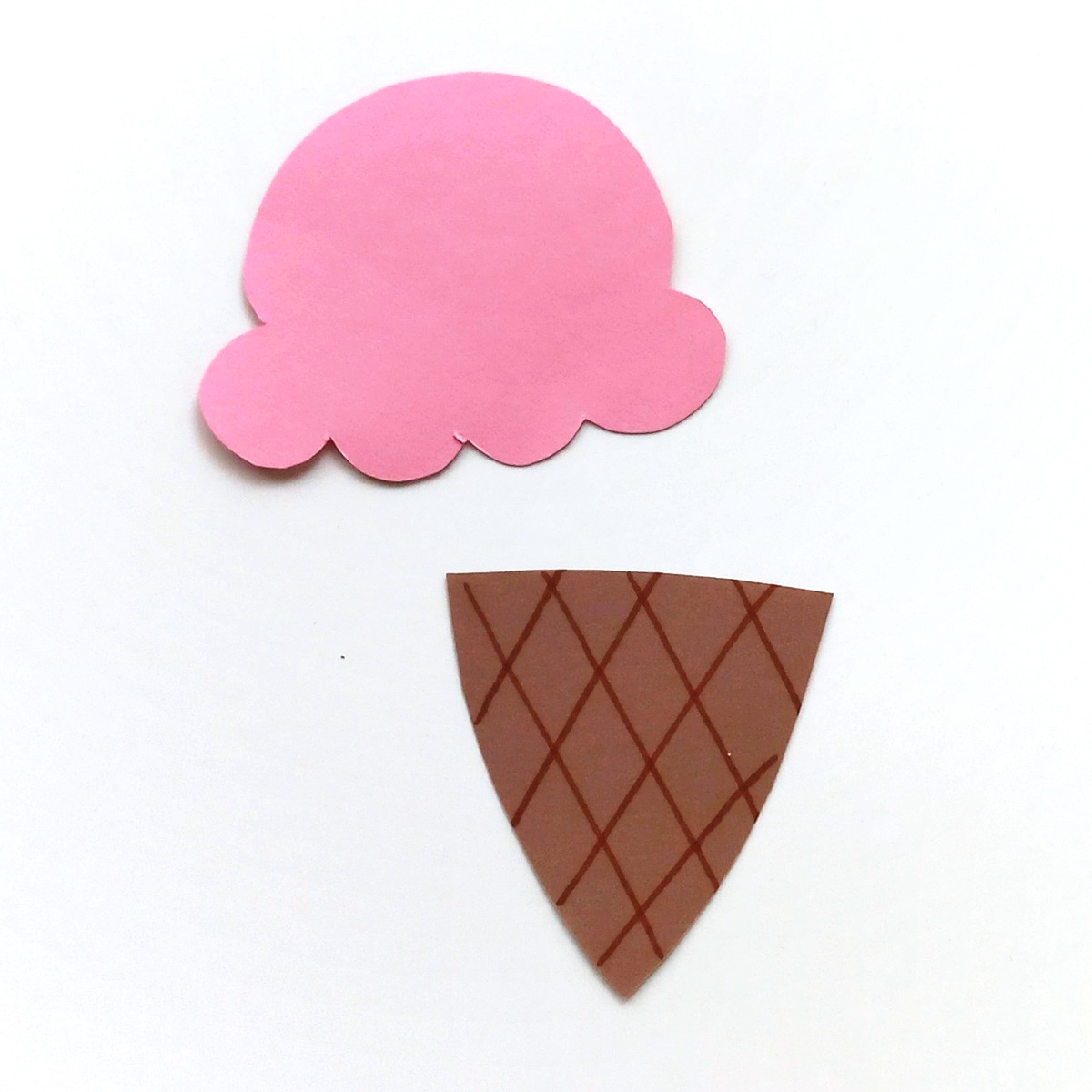 3. Glue the ice cream scoop to the top of the cone.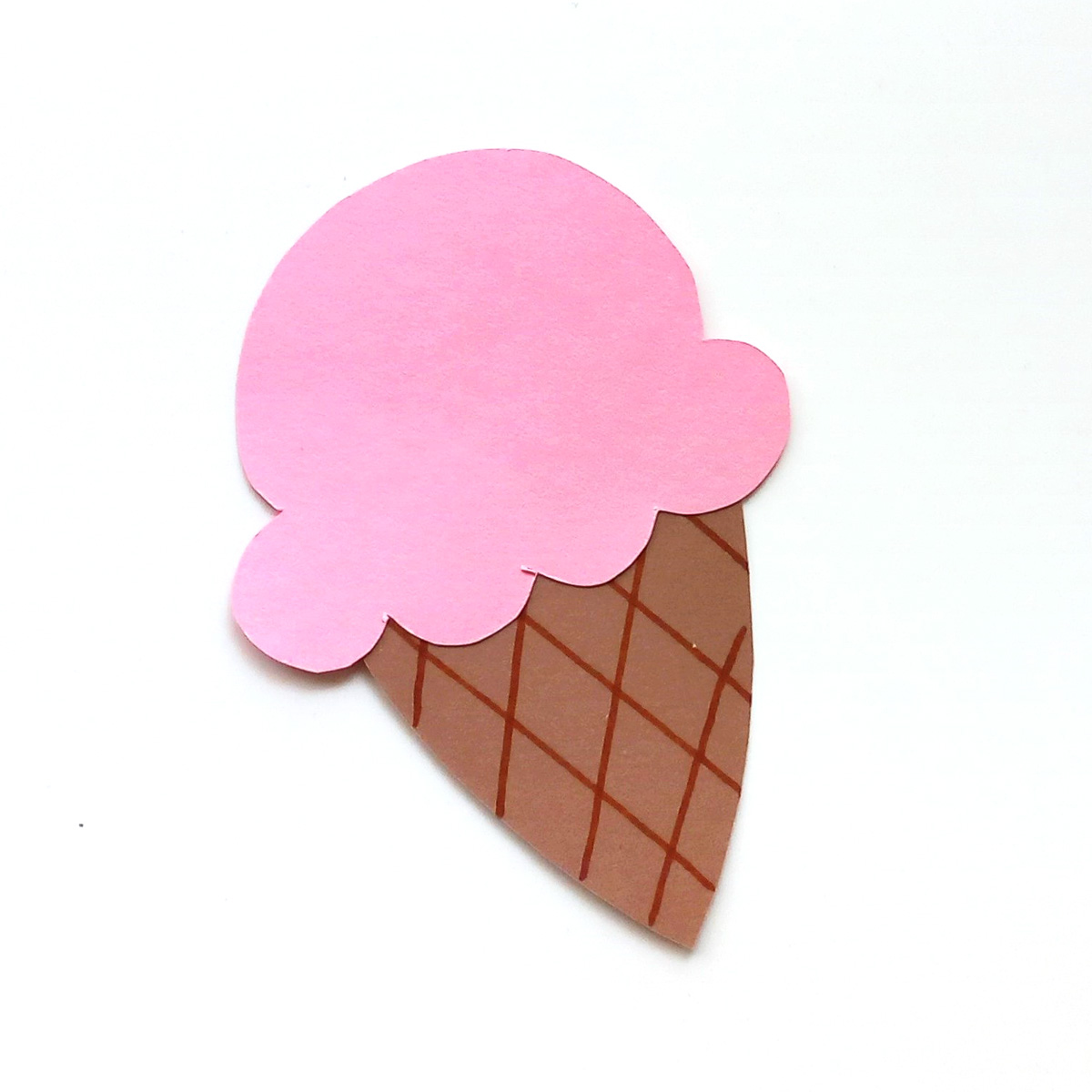 4. Get your cardstock ready: Trace the card shape from the template and cut it out. You can also measure cut lines straight across your sheet of cardstock instead of tracing the whole rectangle, to make multiple cards more easily.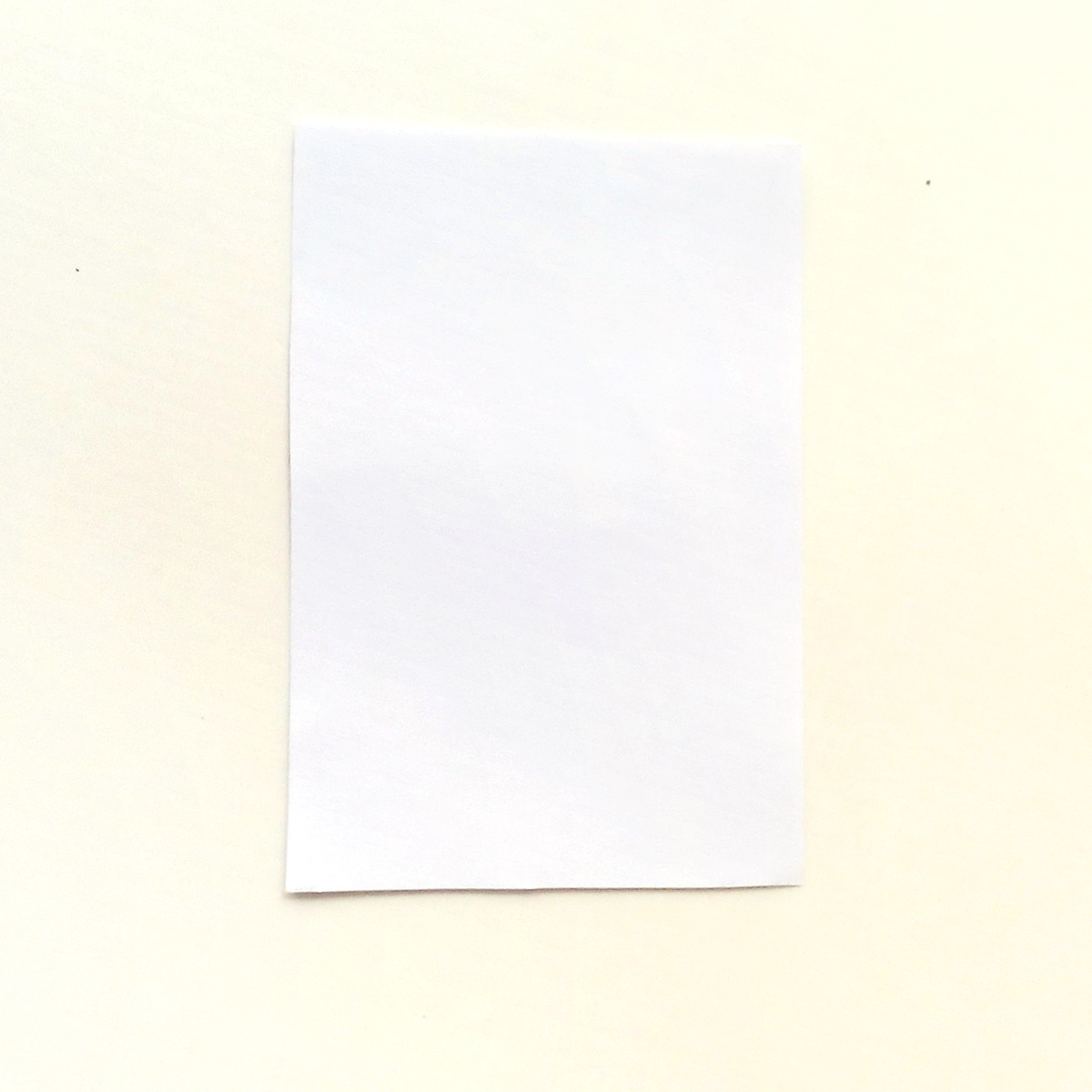 5. Apply glue to the back of the ice cream cone and scoop.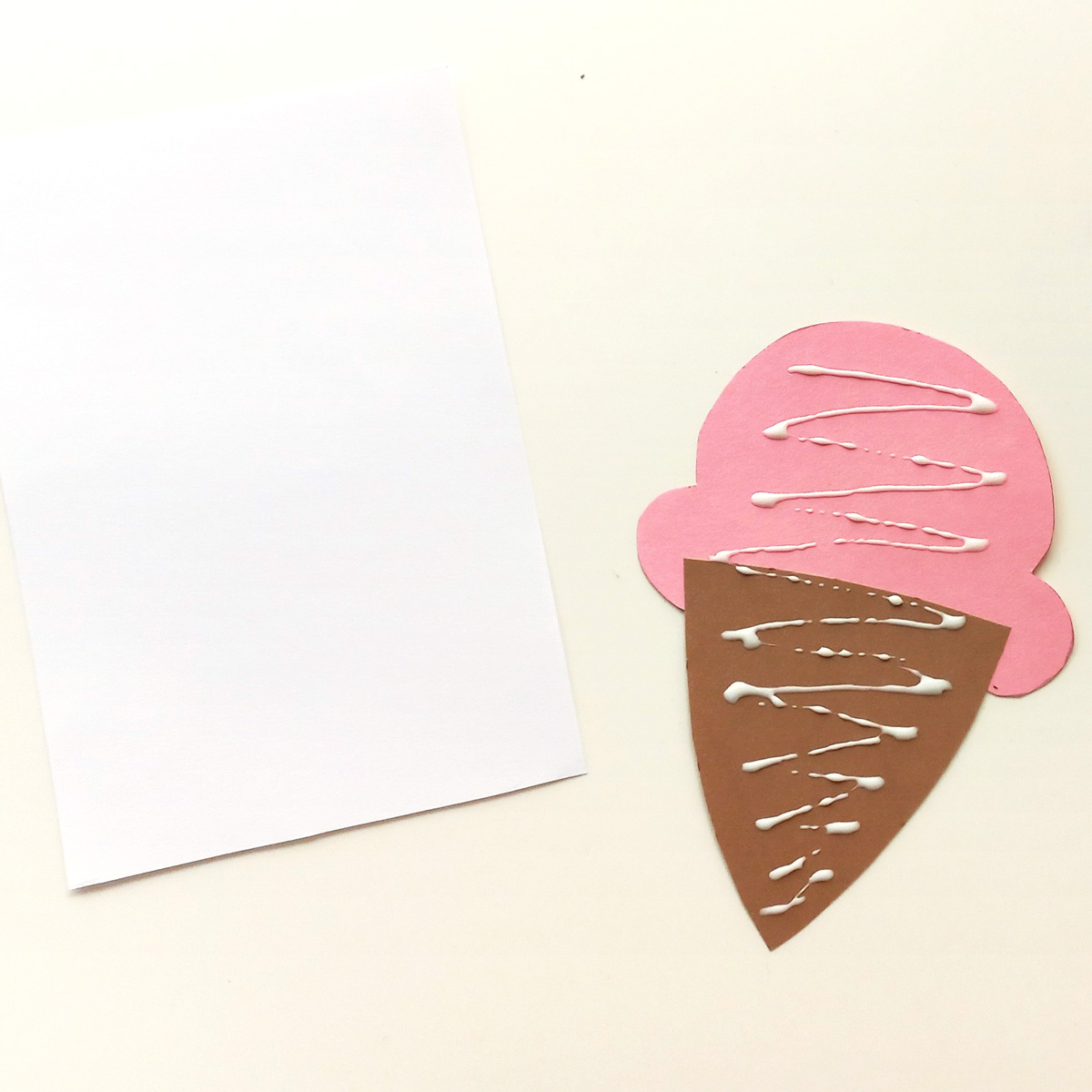 6. Attach the ice cream cone to the card.
Make a small square or rectangle (the template provides one, or you can do it freehand) and write a number on it.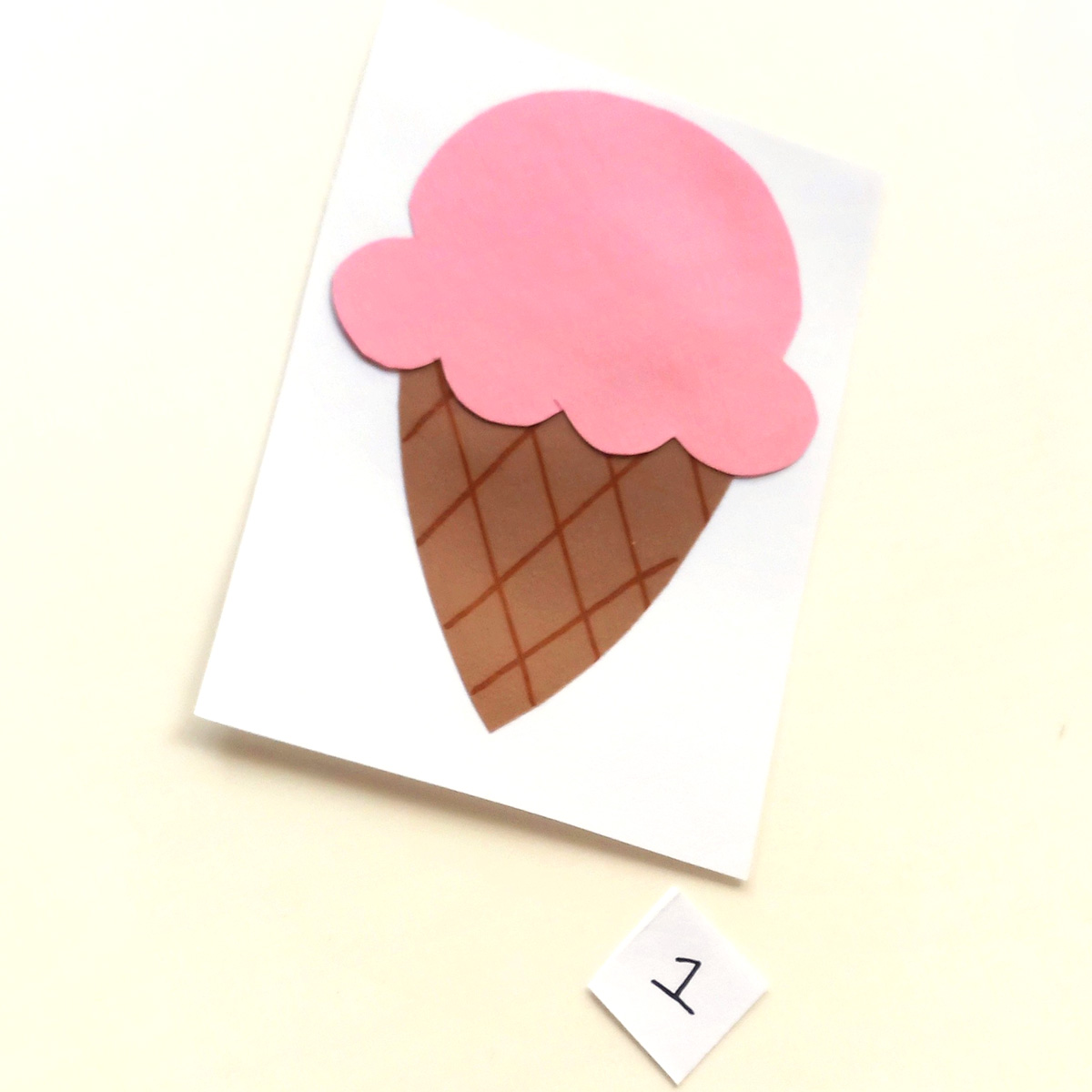 7. Glue the number piece near a corner of the card.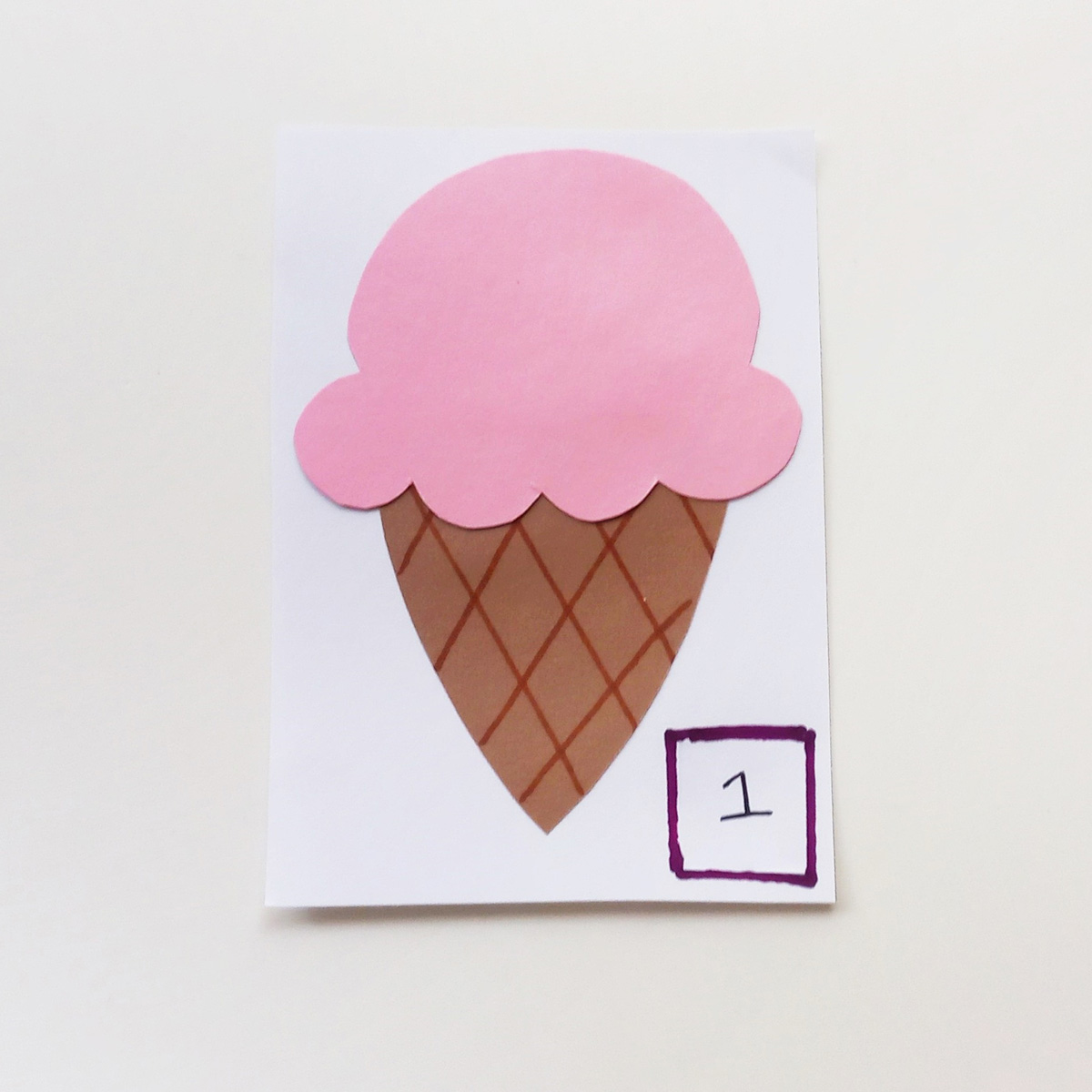 8. Repeat to make as many cards as you want with different numbers.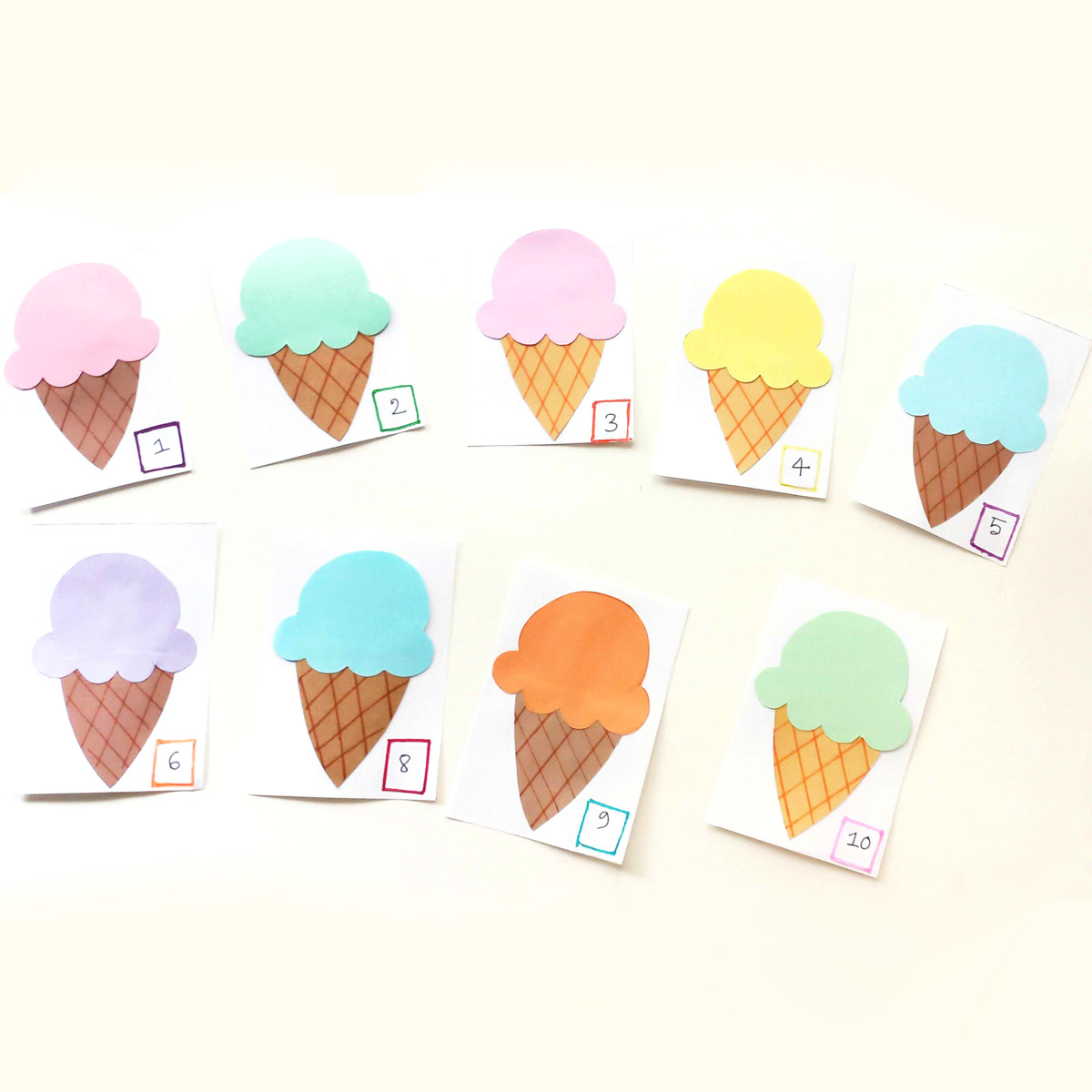 Now hand the ice cream activity for preschool to your kid to play!
Download the Ice Cream Counting Template
To download, fill out the form below. You'll be signed up for our free newsletter – unsubscribe at any time in the footer of the emails. I respect your privacy and the law and won't share your information with anyone.