DIY wedding gifts are a great way to save on the various occasions you have. Scroll down to see some more ideas and how I like to save on weddings!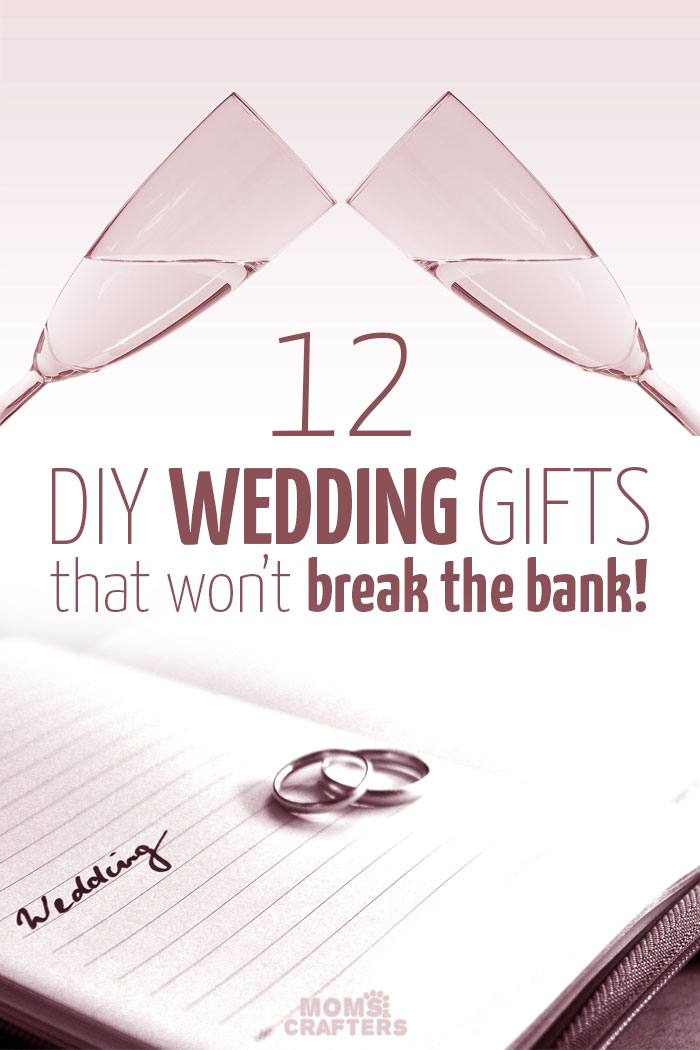 I want to save for the special occasions that my friends celebrate. I want to save for the day I'll be a homeowner. I want to save for my child's future. I want to some day be in control of my finances, because I was careful with them.
I want to know that I'll always have some cash socked away so that I can live life to its fullest.
I love attending events hosted by people I care about. Weddings are some of my favorite events. While I do enjoy going, sometimes I can't get rid of the pressure that comes along with attending it. Between travel costs, outfitting the family, and then a gift that shows I really love them, it can be hard on a family like ours.
One of my favorite ways to save, and the easiest, is on the gift. While I can't afford to buy something crazy expensive, giving something handmade adds a personal touch, and gives me much more bang for my buck. For a while, I've been making napkin rings as a wedding gift for when I don't want to spend a crazy amount.
Here are some adorable DIY wedding gifts that are budget-friendly too! They come in a variety of skill levels and budgets, so that there's something for everyone. Even those that are a little more costly are worth much more than what you pay once you've finished the project.
12 DIY WEDDING GIFTS THAT WON'T BREAK THE BANK
For a shabby chic look, make some pearl and burlap napkin rings! The burlap makes it just rustic enough to not be to glitzy, and the pearls add a wedding-y touch.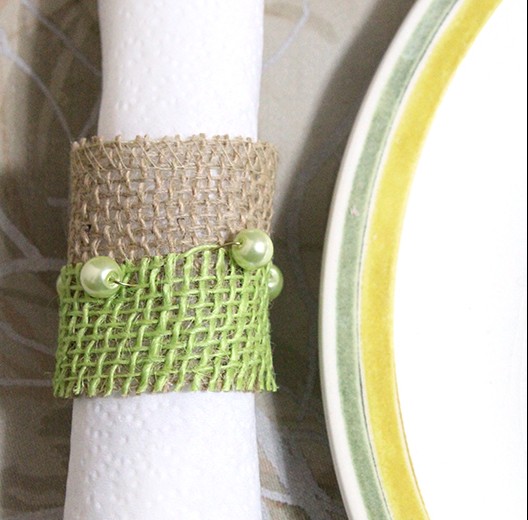 2. Blueberry Basil candles in a mason jar? Yes please! They don't need to be bug repellent and you can monogram the jar to make it more personal.
3. A shabby chic lemonade tray is great for the aspiring hostess. You can make it with a pretty white lace-inspired print!
4. Monogrammed outdoor throw pillows are personal but not cheesy. Do you like cheesy? Use the tutorial to write on it "his" and "hers" instead!
5. Gift the components for a huge photo wall clock using their best shots! Make sure to include the instructions.
6. These DIY enameled spoons are among the easy, cheap ideas! Make a large set, or just a couple, and make them in a design that the couple will love.
7. A double wine tote bag can be customized to say "his" and "hers" or even with their names! Click on the tutorial to find out how.
8. Dipped wooden spoons are practical, functional and easy to make.
9. You can't go wrong with a set of etched wine glasses!
10. Burlap never fails! This printed burlap wall decor is personal and beautiful.
11. Or, just go with His and Hers mugs – this cute one is perfect! Ask a family member in advance what the couple likes to drink.
12. Personalized arrow decor will be a lifetime favorite for the new couple!
Plan in advance! Budget well before the event, and cut corners where you can. Make DIY wedding gifts, take the shortest route, and make your own jewelry and accessories for the event! Once you've figured out how to cut corners without compromising, begin saving up.