I am so excited to bring you this PeaPod Plus review as part of my Traveling with Toddlers blog series. Plus, I've got an extra surprise… a video review too! Scroll through – I've embedded it in this post.
First of all here's a travel tip for you: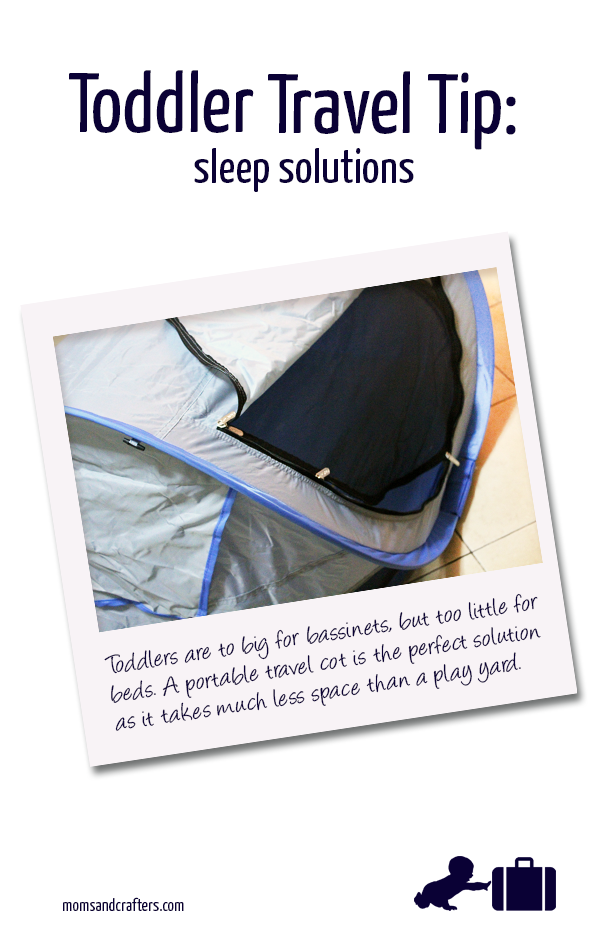 When we travel this Spring, we will be staying at relatives. However, they do not have young children and therefore do not have a crib or play yard available. Since we are flying, bringing along our own is simply too much.
In my search for the perfect sleep solution for toddlers that's very portable, yet contained, I came across the KidCo PeaPod Plus. It weighs just a little more than 3.5 pounds and measures 19″ x 3.5″ x 19″H when it's folded up. This means that we can easily bring it along in our checked baggage – and still have space for some clothing and gifts….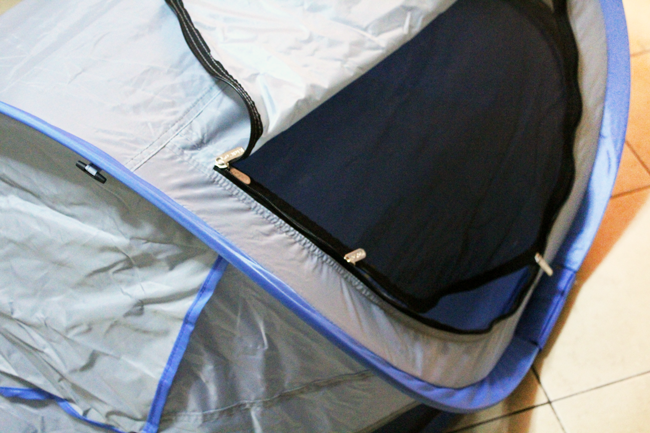 About the PeaPod Plus:
The PeaPod Plus is a pop-up travel cot that's lighweight and portable. It's kind of like a mini tent that works indoors too, and folds into a little circle, requiring no assembly.
I realized it will be hard to tell you all how easy this is to use without showing you, so I filmed a little demo:

As you can see, it simply pops up – no setup is required. Folding it was a bit of a learning curve, but after three or so tries, I did manage to do it. Once you learn it, it's easy as pie!
Features and Specs:
Great for both indoor use and outdoor (appropriate features to follow)
Dimensions: 52.5″L x 34″W x 25″H when open, and 19″L x 3.5″W x 19″H when closed
Weight: 3.65 lbs
Removable mattress makes it easy to clean.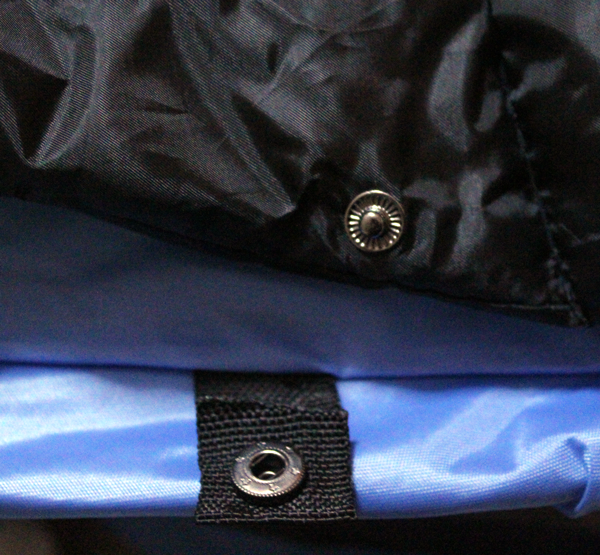 Designed for children 1-5 years old.
Made of 100% polyester
Exterior mattress makes it safe for little ones!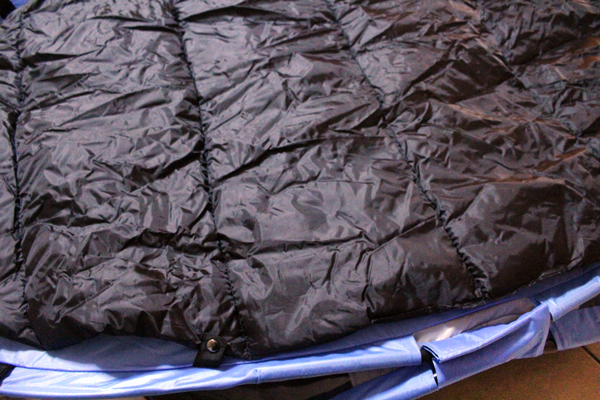 Door has zippers on the inside and outside to allow your child to get out on his own.
Double layer door has a cover and a mesh layer to keep out mosquitos and other insects when using it outdoors.
Features windows on each side that can be tied open using button toggles.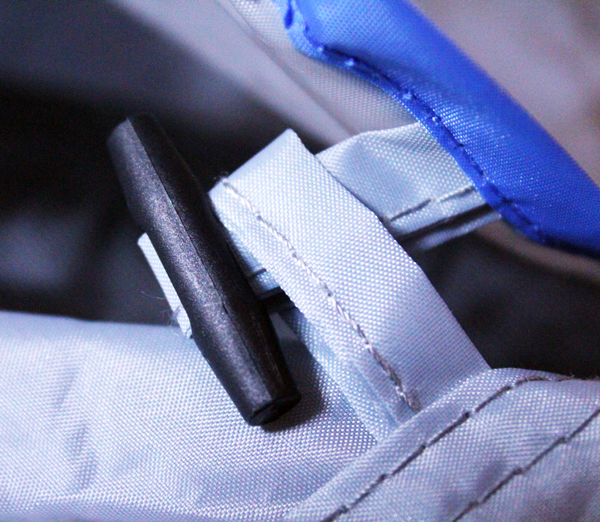 Offers UV protection for outdoor use.
Light and airy inside.
Includes anchors for outdoor use.
Includes a storage bag with a generous handle that makes it easy to transport.
A safety strap keeps the unit closed until you're ready to open it.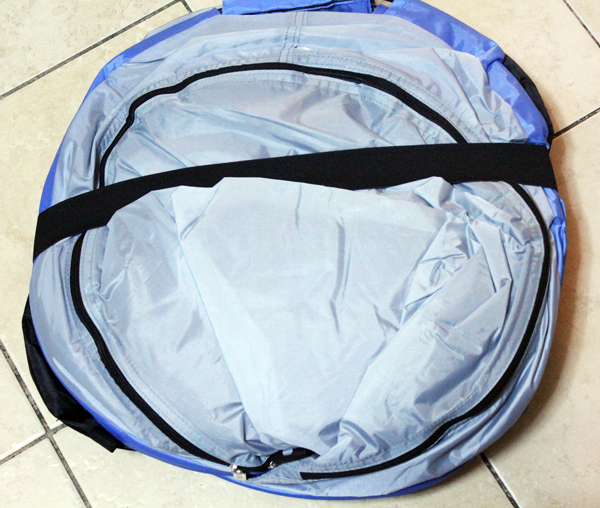 My Thoughts, Opinions, and Critiques
This is a fantastic solution for people like us who have very limited space and weight, yet need a solution for our toddler. Since we will be staying at various relatives, and traveling between them by bus, it is even more important that it be small and compact.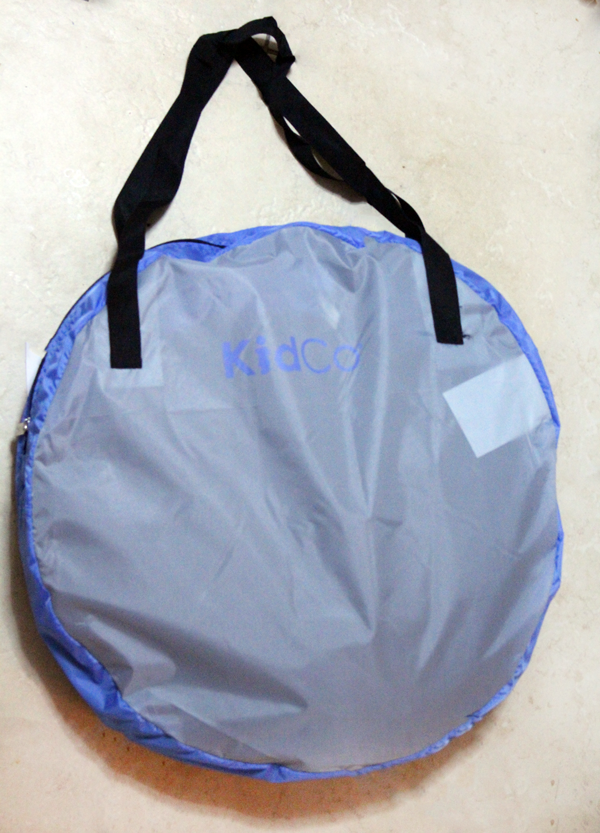 I love that there is a zipper on the inside as well, so I don't feel like I'm locking my toddler into a jail. He can work zippers, but not that easily, so it's a perfect balance. I also love that there's the flexibility to close just the mesh, and leave the cover open.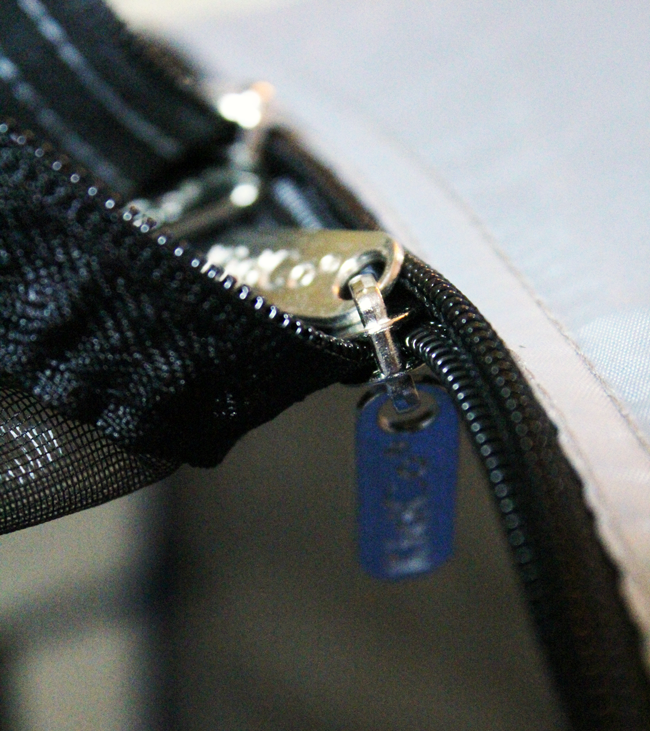 I'm amazed at how easy it is to work. I have none of the endless struggles every time I try to set up or take down a play yard. It's also fun and sporty, and will hopefully take us through many car trips to his grandma in the next few years. It's also light and airy on the inside, not dark and intruding.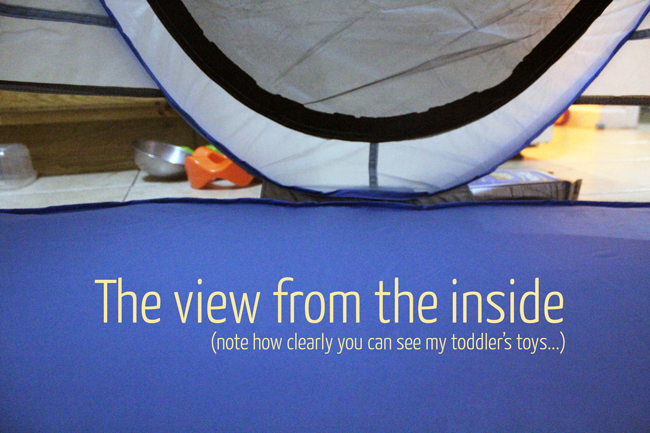 Versatility is a key feature for me. The fact that it can be used outdoors as well as a kid tent makes it all the more attractive, as well as the various nitty gritty (the windows that secure into place, the ability to zip in the safety strap, and more).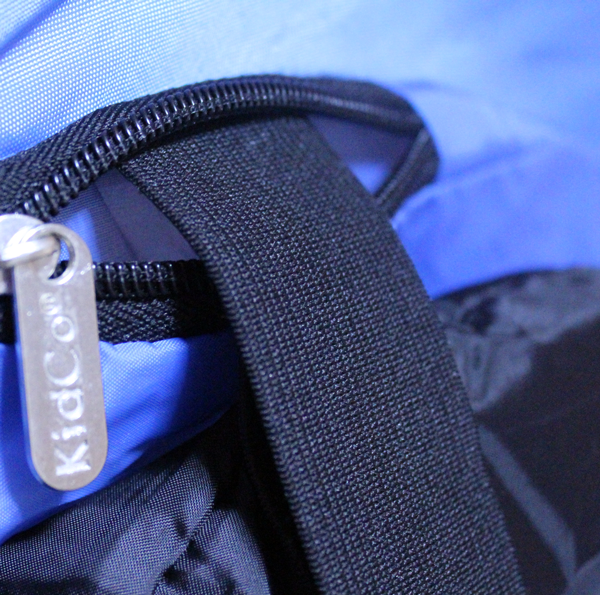 Overall, the unit is functional, feature-rich, sturdy, and simple to use. We will definitely be using this on our trip, and I will update you on our experience after we do!
Connect with KidCo:
Website | Facebook | Twitter | Purchase the PeaPod Plus
Disclaimer: I received the product(s) mentioned above to facilitate this honest review. All thoughts and opinions are my own, and I was not paid to endorse it. This post contains affiliate links.
Follow along with the Traveling with Toddlers series by clicking on the image below: