It's finally here! My list of the Best Gifts for a First Birthday! For those of you who haven't been following along until now, my little man just turned one. In a quest to answer the common question: "What is a great first birthday gift?" I've worked long and hard to put together this list.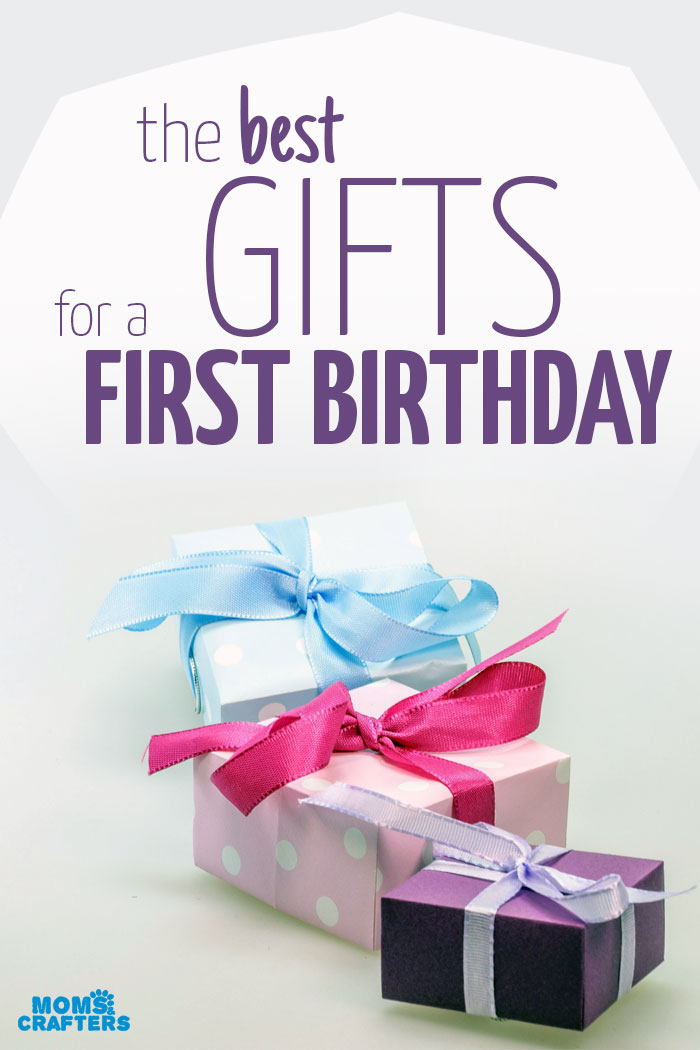 The items in this list consist of things I've bought, things I've received as gifts, and products companies have sent me for review. The products that were sent for review were written up already in my 1st Birthday Gift Guide and I've fulfilled my obligations to the brands there. You can be sure that anything in this guide is my personal recommendation, and is something that my baby (or I) truly loves and uses. In any case, if an item was sponsored by a brand, I have placed an asterisk next to it, so you can know.
I've written up a guide to help you choose the best first birthday gift, in case nothing in this list fits your needs. I'll also advise you that some of these items are not necessarily intended for this age range. I NEVER let my baby play unsupervised. He can reach almost everything, and since he learns new tricks daily, I never know when he'll be able to get into something new he was previously unable to.
That being said, I DO NOT take responsibility if something here is not intended for that age range, and you allow your baby to play with it unsupervised. I am simply providing feedback on what my baby loves and uses and YOU are the one responsible for your child's safety.
You will see that some of these, particularly the toys, are specific items and some are general categories. I've simply tried to put together the best option for each one, and different gifts do better in different formats.
The Master List of Best Gifts for a First Birthday
Affiliate links are included for your convenience.
1. Toys:
Toys seem to be the most obvious choice for a birthday gift at an stage. But in an over-flooded market, choosing can be confusing. I've chosen some of my favorite picks for you and explained why I love them. I like to find a balance, so I've included items from various price points, and in various play categories.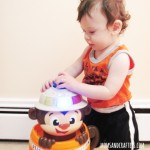 This is my little baby's favorite toy. He plays with it more than any – both with the balls alone and with the toy. He practices standing up with it. He has mastered the art of putting the balls in and then pushing the monkey's nose to let them out. For us, it was the first step toward shape sorting toys, teaching him coordination. It also teaches cause and effect, and my baby loves dancing to the music.
Read the review | Purchase on Amazon
Update: at 20 months it's still one of his favorite toys!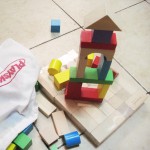 These simple wooden blocks are a basic, especially for such a young age. As my baby learns coordination, he can pile these up more easily. My nieces range in age from 22 months to five years and they all love playing with this, and so they got this for my little one for his birthday. He gets so excited every time I take this out. I believe strongly in stimulating creativity and imagination as much as possible and open-ended play with blocks is a great way to do this.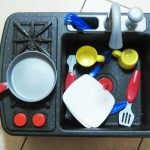 My baby plays with the accessories as much as the sink, which makes for a multi-purpose toy. Multi-function always wins by me. The sink can pump out real water, which makes for great sensory play. It teaches children about cleaning up, incorporates role play, and includes built in toy storage. My baby loves dumping in the dishes, which I believe to be the first step toward teaching him to clean up his toys on his own.
Read my Review | Purchase on Amazon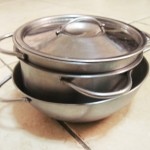 If you've read my post "25 Life Lessons I Learned in my First Year of Motherhood", you'll know how much my baby loves playing with pots and pans. My best solution for saving my own sets was to buy a realistic toys set. Placing the cover on the pot is also the first "stacking" my baby has done. We have the Ikea DUNTIG 5-Piece Set. If you don't have an IKEA near you, you can get something similar.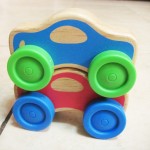 These stack and double as toy cars. I love that they are wooden and durable, and my baby loves spinning the wheels. I like these because they will take time to outgrow. They stack easily, and my baby loves clapping these together. Simple fun is often the best fun and versatile, multi-purpose toys are my favorites. The bright colors on this are attractive to babies.
BEST FOR DEVELOPMENTAL STAGE: Hape Zebra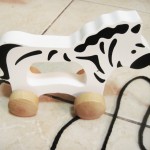 I love the simple toys that Hape makes, and this zebra makes the perfect gift for this stage. It can double as a car-type toy. It's also a re-make of the classic pull dog toy. It is great for this stage of late crawling to early walking. My nieces who are older love to play with this as well. The wood makes it durable and classic, and the high contrast animal design delights my little man.
Most babies will not master the art of stacking until at least a year old. That makes stackers a perfect developmentally-appropriate gift at this age. My baby is thirteen months old and is just starting to stack. He still hasn't quite mastered it. The Oball Anyway Stacker is my favorite stacking rings. It has brighter colors and adds a new dimension to the stacking game. The Green Toys Stacking cups also double as a great bath toy.
Purchase Oball Stacker on Amazon | Purchase Green Toys Stacking Cups on Amazon
2. Wearable
Babies grow quickly (especially mine) and it's hard to keep up. Purchasing a new outfit is a great way to help mom out. One big tip I have is to go for classic styles. This helps minimize the risk of getting something Mom doesn't like because of differences in personal taste. Also, when in doubt, get the bigger size. In the worst case, it will fit later on… A gift card to any of these stores works great too!
CLOTHING: Obviously!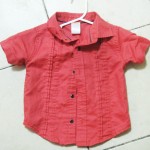 Clothing is one of the most practical gifts you can give. With clothing you can pick your own price range. If you want to give a larger gift, simply choose more pieces. Some of my favorites are:
Gymboree – I find their clothing to be durable and trendy. The have fun designs and a great sense of fashion.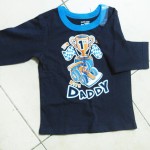 Children's Place – Their outfits are pretty basic, and of decent quality. I find them to be pretty basic.
Tea Collection – They are the height of children's fashion in my opinion. Their outfits are absolutely adorable and carefully selected for style and quality.
Zulily – They have flash sales on loads of different brands, making it a great place to shop if you're picky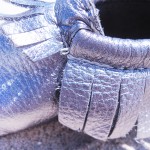 I love them because they are constantly changing things and adding new styles. They are SO well made and fashionable. But there's more… At one year most babies are just learning to walk. These are great for protecting little feet outdoors while still allowing them to feel the ground so they can walk confidently. It also keeps feet warm in colder months. The leather moccasins are durable and have traction.
Read the Review | Purchase on Freshlypicked.com
This is just for the girls, obviously! I make these adorable bracelets for my nieces and they love them! You can get just the baby bracelet, or you can combine it with the Mommy bracelet to treat the woman who's been raising the baby the past year. These bracelets are high quality and strength tested so they don't become a choking hazard. They are adjustable in size so that they will fit longer.
3. Subscriptions
A one year old might be too young for a magazine subscription but she's definitely not too young for a subscription box. I've chosen my favorites from the ones I've tried, each one for different reasons. For each one, you can either get a single box, or a few months. This is the perfect solution when you simply can't decide.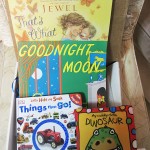 Baby can never have too many books. That's why I love the concept of a book subscription. My baby loves the books we got in our box. They included a variety of titles and book styles and helped us expand our growing library.
COUPON: 15% off with code MOMSANDCRAFTERS) | Read the Review | Subscribe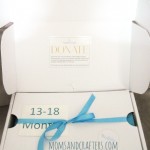 This has got to be the best subscription box we've ever received. The toys were accurately targeted. It was full of great quality toys. These are toys he plays with constantly. It included a book as well, which, as I've mentioned, is always valued. The toys in this box are green, non-electronic, high quality and from leading brands.
The cool thing about Citrus Lane is that it includes a great variety of categories. It can include toys, books, essentials, usually something for Mom as well, clothing, food, and more. It's also much more affordable than many other toy subscriptions.
Price Range:50% off the first box using this link: Subscribe
4. Feeding
The main "gear" that's needed at this point is feeding items. These items are generally in a lower price point, so your best option might be to put together a package with these. This is for those looking for practical and useful items – just make sure you know at which feeding stage the child is (or buy ahead).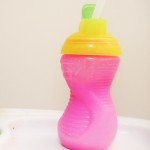 We've tried a few types of training cups and these worked best. Baby can drink easily from these and they are really leak proof. Straw cups are great for development and the ribbed, narrow body makes it easy for him to grip. If you want to add a little, you can throw in a cleaning brush set as well.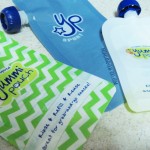 Food pouches are a popular choice for toddlers, but they can be costly. Yummi Pouch makes reusable pouches that can be filled with homemade applesauce or other purees. They're great for on the go and for self-feeding before baby learns to use a spoon. My baby's favorite snack is yogurt mixed with fruit puree in a pouch. I definitely recommend the sports style pouches for the generous capacity.
Read the Review | Purchase on Amazon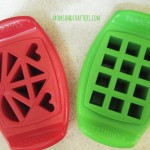 This is another option that will last for years. These easy to use cutters break down sandwiches and other foods into bite size pieces. They come in fun shapes that make lunchtime fun for older children as well. We use these on my baby's peanut butter sandwiches and the size is perfect for his little fingers.
Read the Review | Purchase on Amazon
5. Books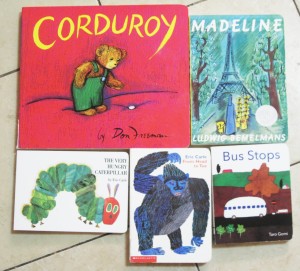 You might have heard me say this and I'll say it again. A child can never have too many books. Books are pretty much a safe zone – it's hard to go wrong. The price range is broad, and it's easy to bundle a few together for a slightly larger gift. Aim for board books as they are more durable, and go for story books as they'll hold the child's interest for longer. Rhyming books are great for language development. Here are some of my top picks for first board books in a handy list.
Whether you are attending a birthday party soon, a parent looking to treat a little one, or just looking to spoil a friend's child, I hope this list has helped you. Once again, I remind you that this is a list of my honest personal preferences.
Which items would you recommend as the best gifts for a first birthday? Comment below!
Disclosure: All items marked with an asterisk were received free for review. I have linked to my honest reviews as well. I am under no obligation to include those items in this particular list. This post contains affiliate links from Tea Collection, Gymboree, Amazon, Citrus Lane, and Zulily. The mommy and baby bracelet set is from my own personal Etsy shop.