Mirror Frame DIY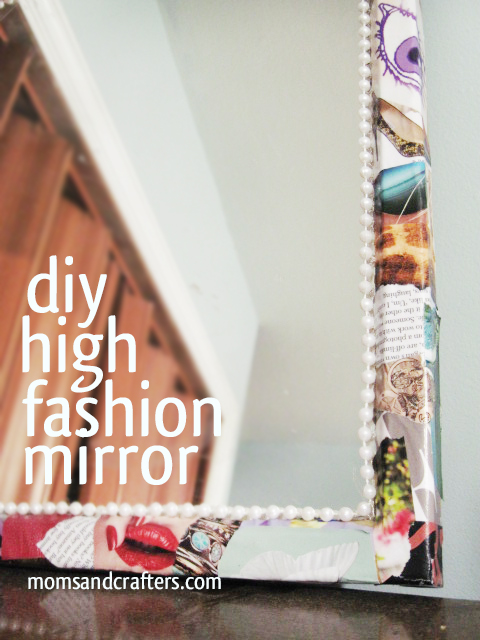 Until a few days ago, I did not have a mirror in my bedroom. I'm not kidding you. After living here for six months I decided it's about time we get one. There were some beautiful options in the $25 range at my local discount store, but I decided to go for the drab and plain and embellish. And so it came to be – my beautiful high fashion mirror frame DIY.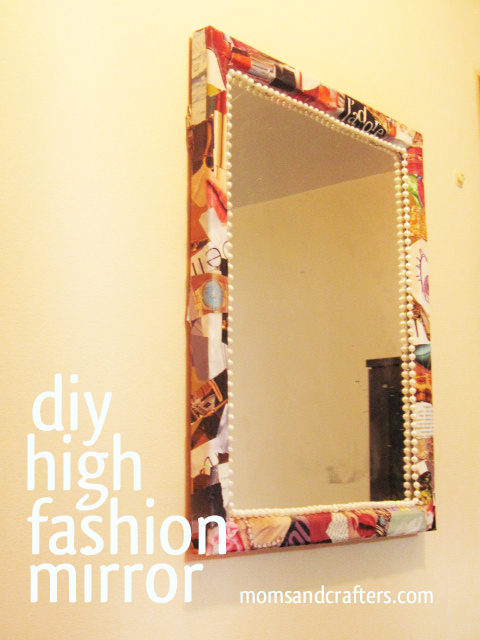 Who doesn't have a stack of magazines in the house waiting to be recycled… or upcycled? I skimmed through the May Elle, selecting points of interest – text, photos of lipstick or lips, a drawn out eye, some butterflies, and of course the letter "E" from Elle. I chose random French words that fit in, such as "J'adore" (the perfume, of course) and "Belle" and added in some high heels.
For the pearls, I used some cheap pearl trim (plastic.) If you have an old strand of faux pearls that is waiting to be chucked or fixed, this is the perfect solution! You can even use your little girl's dress up necklaces (if she lets…)
Supplies you'll need for the mirror frame DIY: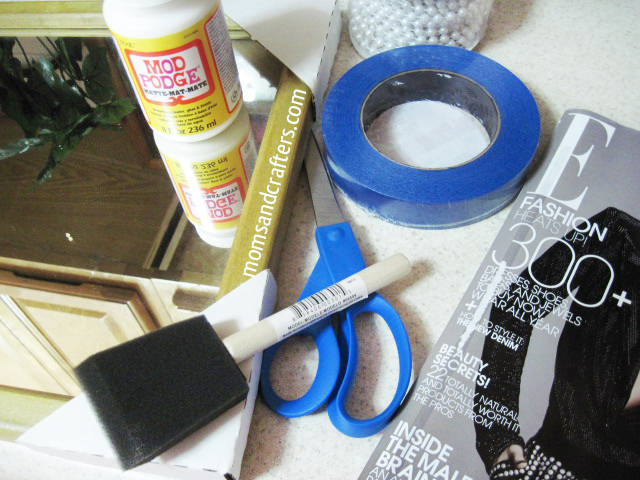 a plain wood framed mirror
high fashion magazine, such as Elle
Mod Podge (I used a matte finish)
Pearl trim or cheap/broken pearl strand (optional)
E6000 glue (optional)
How to create the mirror frame DIY:
1. Prep your mirror by applying painter's tape to the inside perimeter. If you want to, as extra protection, tape a piece of notepaper on with the painter's tape, to protect the mirror surface from drips.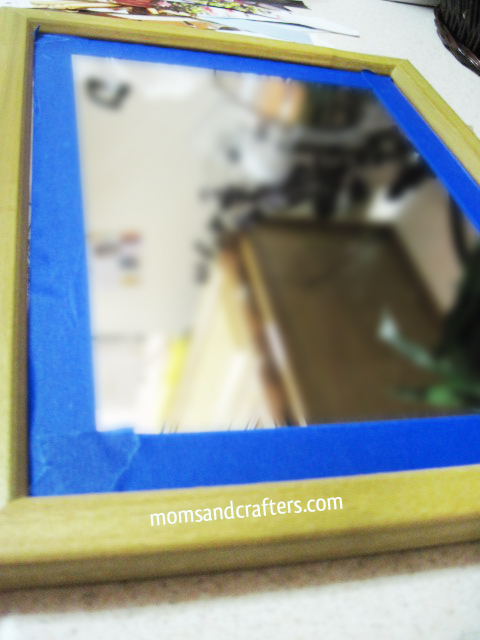 2. Cut out areas of interest from the magazine. Advertisements are great and have lots of interesting textures and backdrops. (look at the second paragraph in the intro for more ideas on what to cut out.) Cut into strips and tear into smaller pieces. Let some of the edges remain torn and rugged for an artsy effect.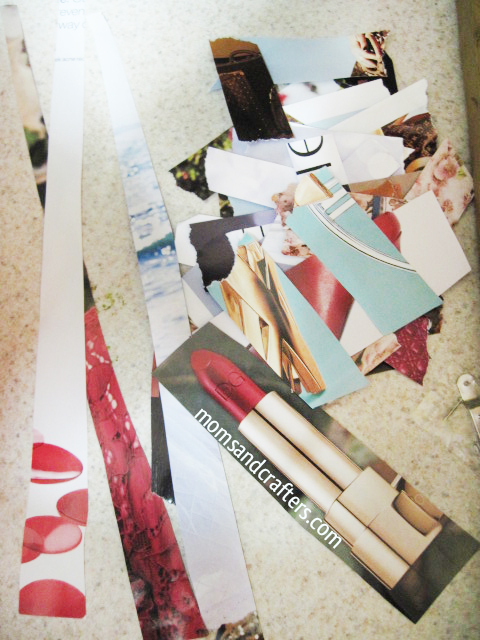 3. Apply Mod Podge generously to small areas of the frame using the brush, and layer magazine scraps on top. Pay attention to overlap, variety of direction, contrast. Smooth out with the foam brush and more Mod Podge making sure there are no creases. Continue until mirror frame is covered. Don't worry about bits that hang over the edges.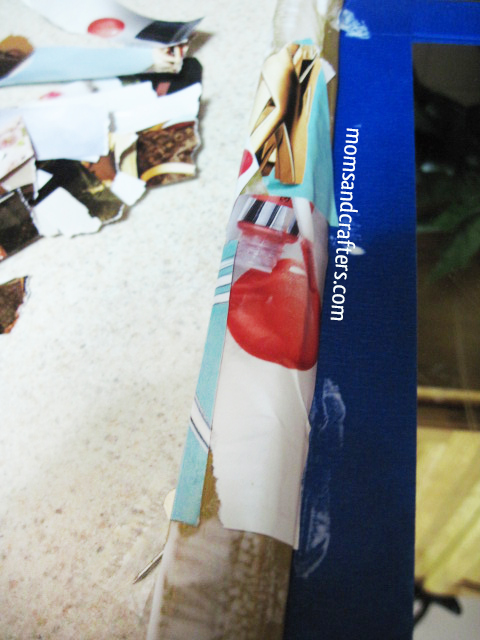 4. Step back. Are there any areas that don't look right? Cover up with another magazine bit! Does some part need more variety? Clip a bit of text and cover that with another bit of magazine.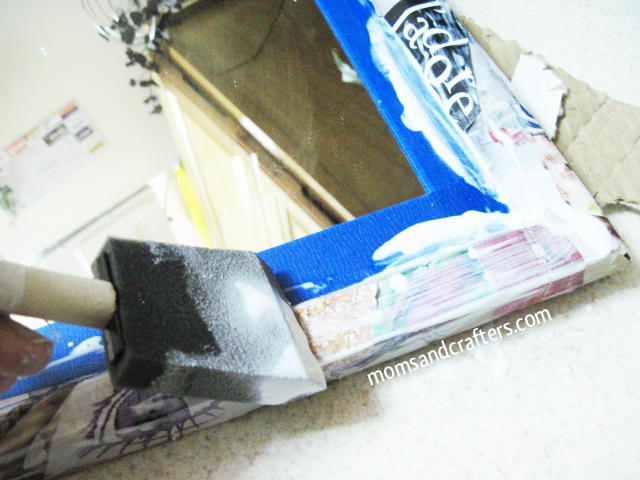 5. Once you're satisfied, paint generously with a layer of mod podge. Allow to dry completely and paint another coat.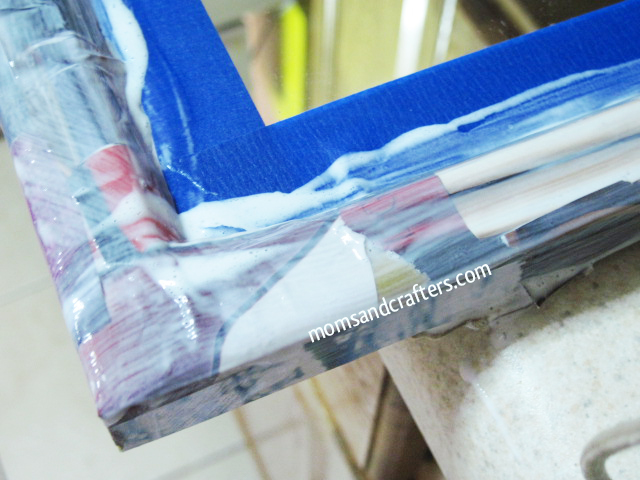 6. Once it's completely dry, use a scissor to trim bits that hang over the outer edge. Use a craft knife to slice in toward the inside of the frame to release the painter's tape and to trim bits that overlap onto it.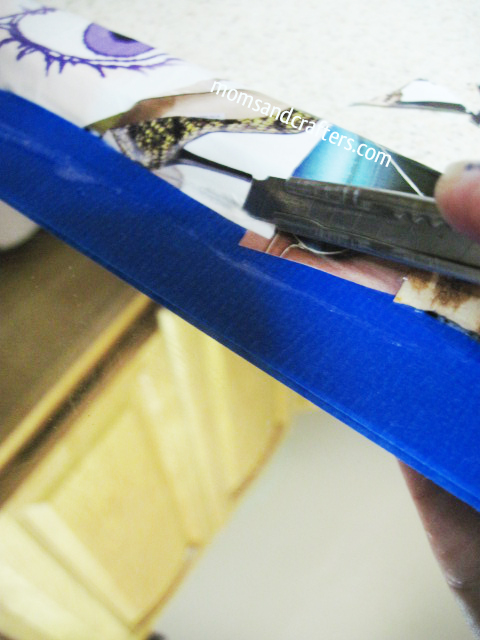 7. This step is optional, but helps hide the rugged edge inside the frame. Apply a thin line of E6000 glue on the inside of the frame. Allow to cure 10 minutes and place the pearl strand on top. (You don't have to wait those ten minutes, but this does help it stick better.)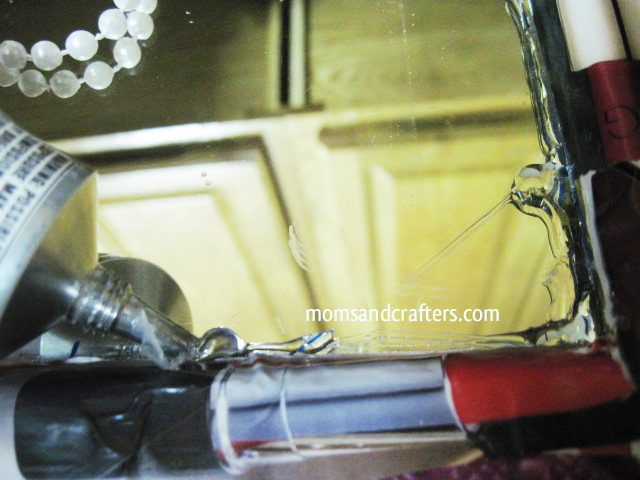 8. Hang up and enjoy! Don't worry, you look beautiful!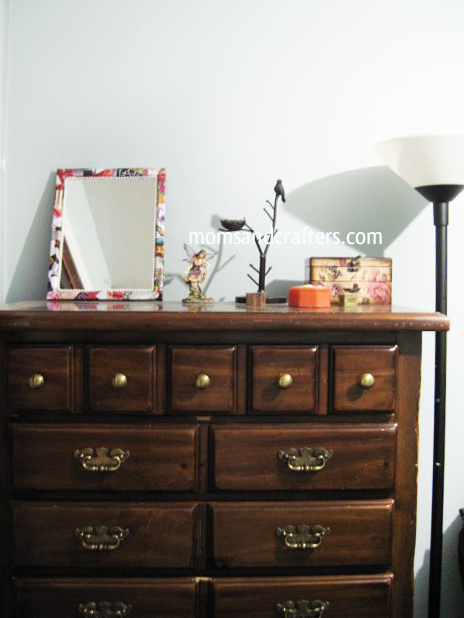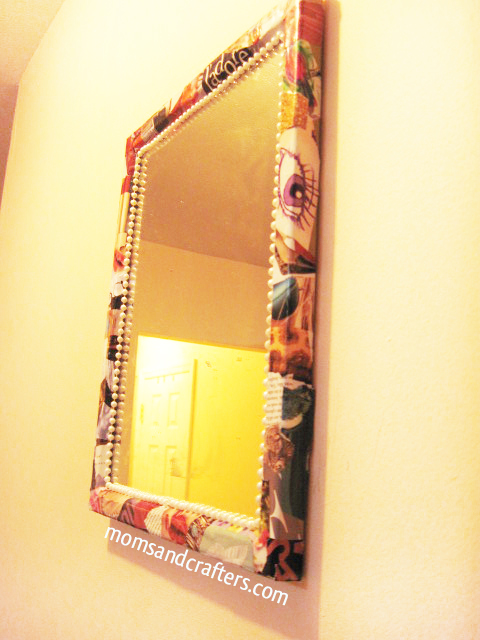 Suggested Variations for the Mirror Frame DIY
Does your child love Dora or Sponge Bob? Use cartoon and character images from childrens' magazines or books that are falling apart to make this for a child's room.
Use newsprint instead of full color magazine pages. Cut out a single rose image and stick that in the corner, on top of the base layer instead.
Print some family photos on regular paper either in black and white or full color to make a family frame! Try this with ancestor photos as well.
What ideas of variations do you have for this frame?
Did you try it? Post your photos on my facebook page!
Do you love to upcycle the things you have lying around? Check out more upcycling projects here, and other craft ideas here.
If you love it, share it so your friends can try it too!
Disclaimer: This post contains affiliate links. Purchasing through them helps support this blog and enables me to purchase more supplies to bring you great craft projects.