Make your own DIY pallet coasters using craft stick and some glue! You can check out my favorite popsicle stick crafts or scroll down for the full tutorial. Disclosure: this post contains commissioned links and images.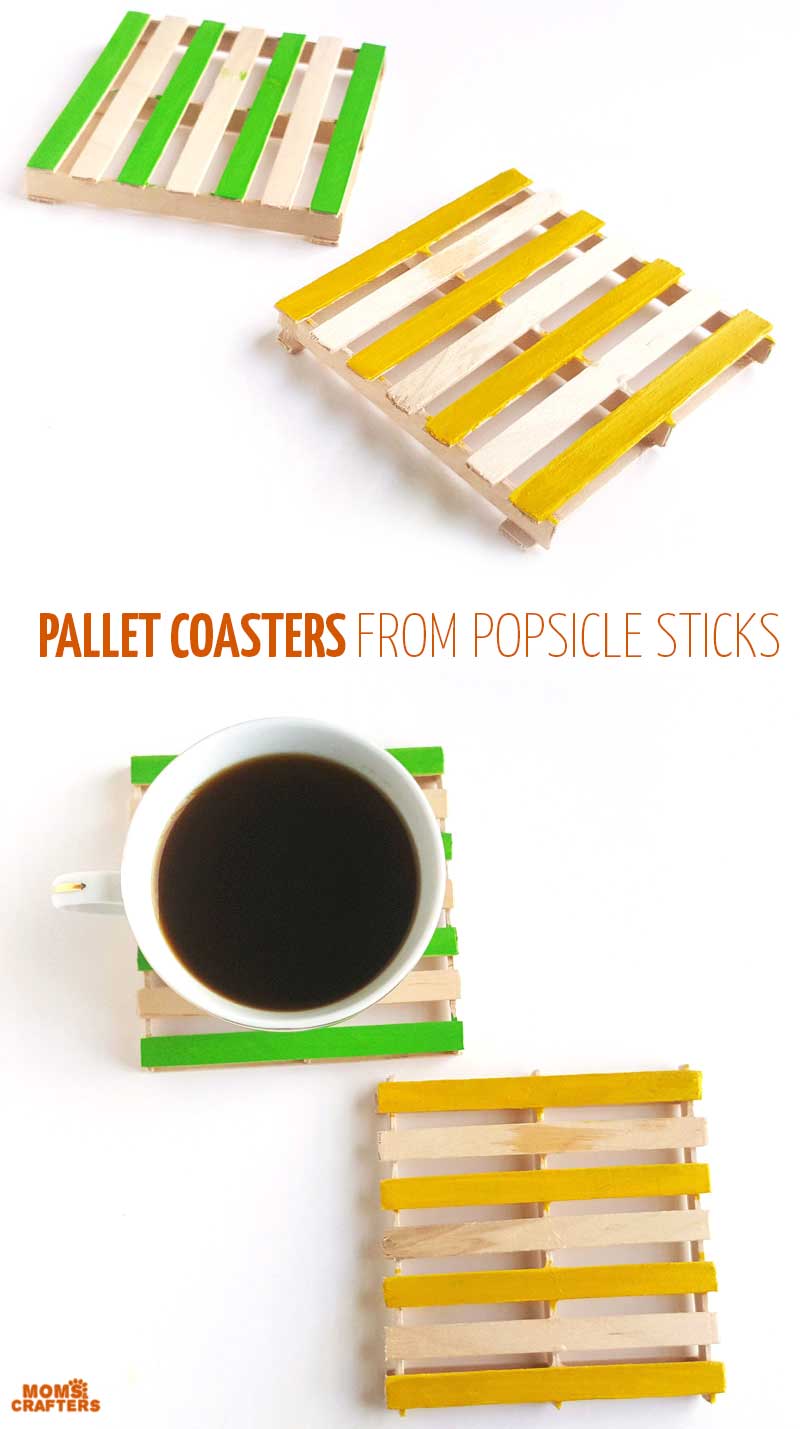 These adorable pallet coasters look like mini shipping pallets – but they're made from craft sticks!
The casual vibe make them perfect for a cold drink on a hot summer days and a great choice for outdoor entertaining.
These pallet coasters were painted with colorful stripes of acrylic paint, but you can try "whitewashing them" with white watercolor paints, staining them, or adding designs with Sharpies.
You can stack a few of these in a gift box for your pallet DIY fangirl as a sweet little gift that costs pennies to create but is soooo cool!
What you need to make pallet coasters:
Wire cutters – these give you a clean snip and a nice, clean edge, but scissors will definitely do the job as well!
Glue – you can use something like wood glue that will be solid as a rock, but you'll need to hold the first few craft sticks in place until they set (or prop them) for a minute or two. Otherwise, you're pretty flexible with which glue you can use for this -since the craft sticks are a porous material, they glue well.
Paint brush
How to make pallet coasters:
1. Cut off the ends of 12 craft sticks using pliers. Strong scissors will work as well. You'll be left with "mini planks" without the rounded edges.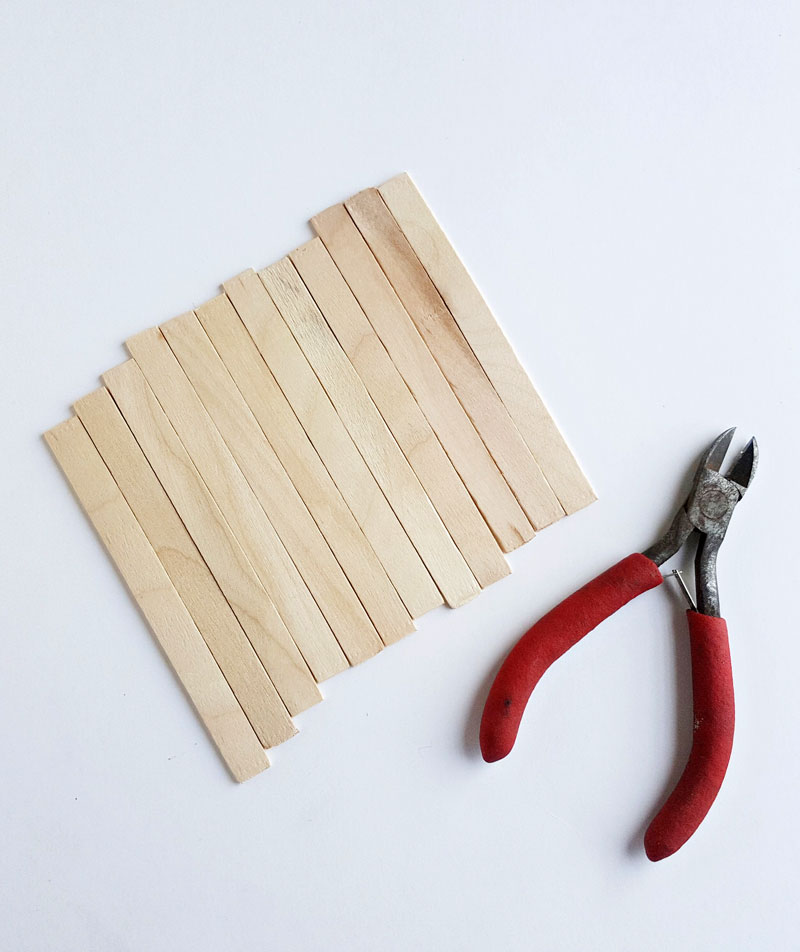 2. Place a piece of paper on a flat surface and place 1 popsicle stick vertically on it. Place 2 more popsicle sticks horizontally at the top and the bottom of the first, parallel to each other, as pictured. The 1st stick has been used for measurement.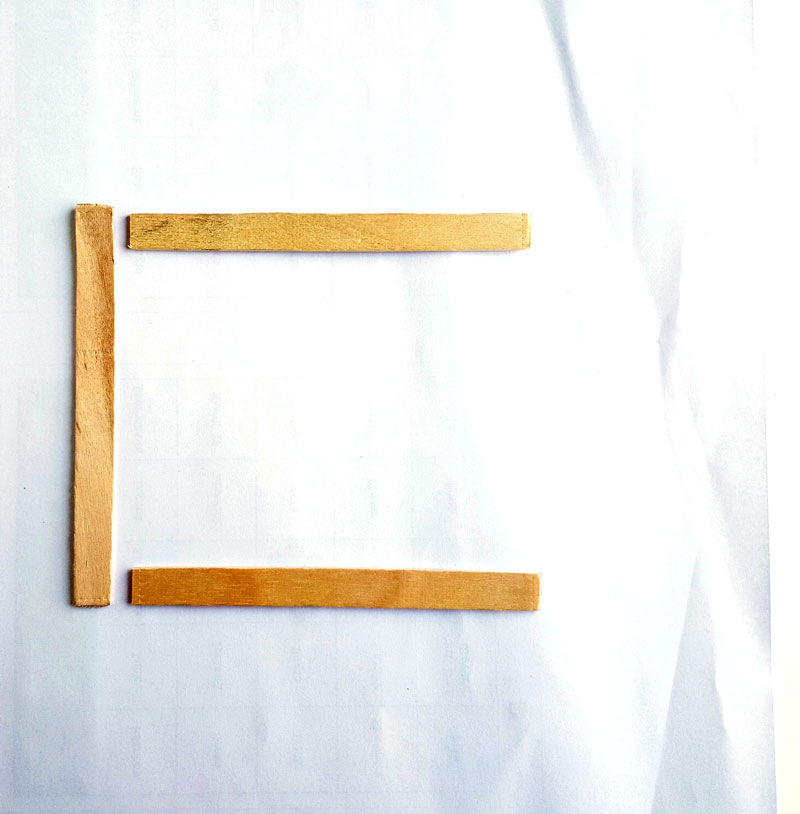 3. Now take the 1st vertical popsicle stick and glue it on its side onto the 2 horizontal sticks.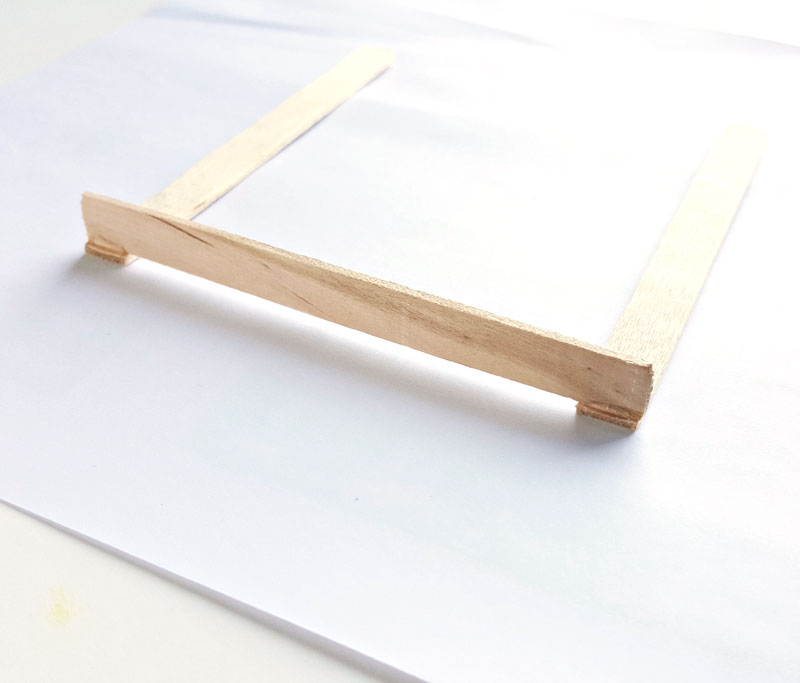 4. Glue another popsicle stick to connect the other end of the two flat sticks. Glue a third one in the center, as pictured.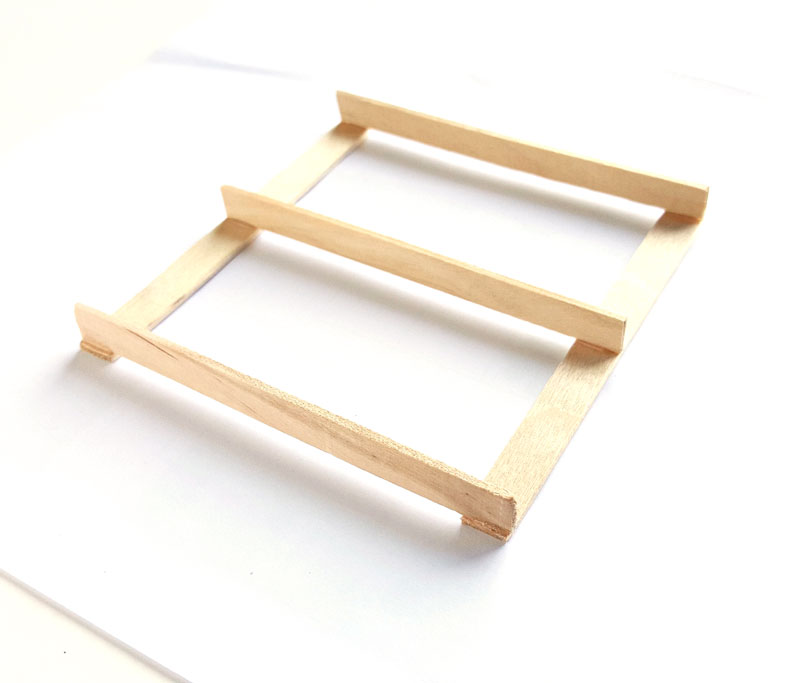 5. Now take the rest of the popsicle sticks and glue them on the base one by one.
You can either cover the entire top surface or keep small and even gaps between the popsicle sticks while gluing them on the top of the base.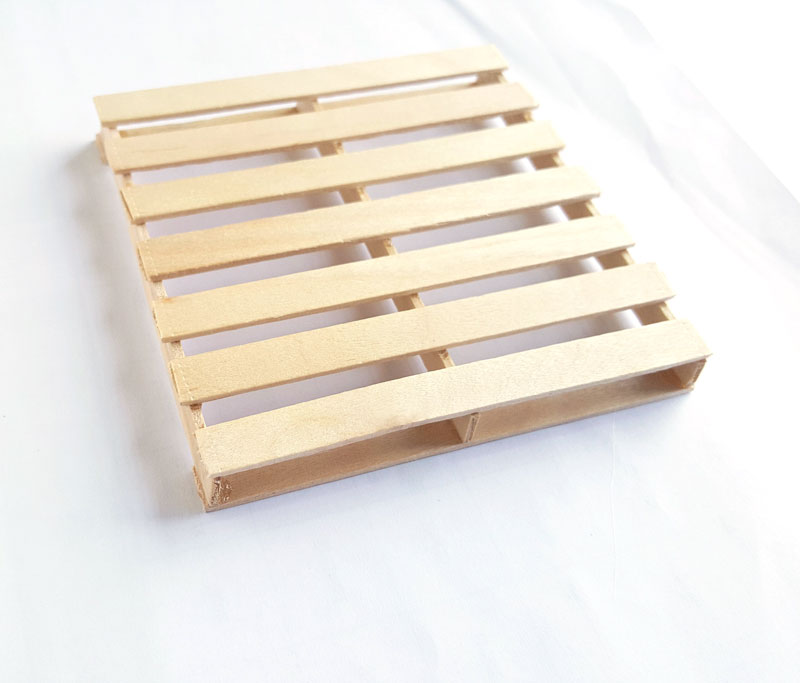 6.When you're done gluing it, you can finish or paint your pallet coaster as you'd like.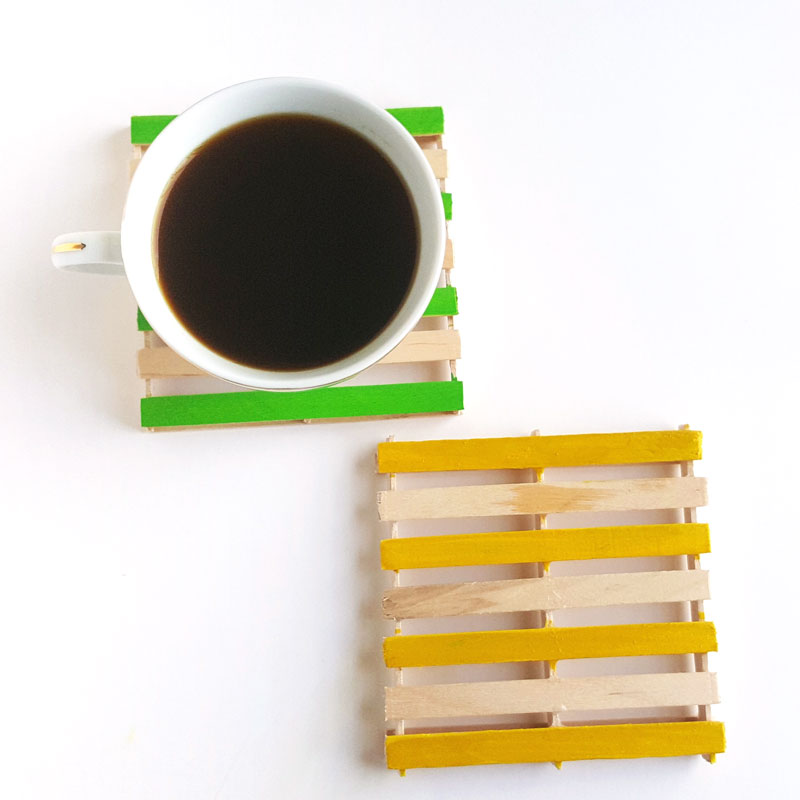 Loved these pallet coasters? Check out the cool crafts below!