Y is three and his monster themed birthday party was a smashing hit, including these monster party favors! Find the rest of our monster birthday party ideas now live!! Disclosure: this post contains affiliate links.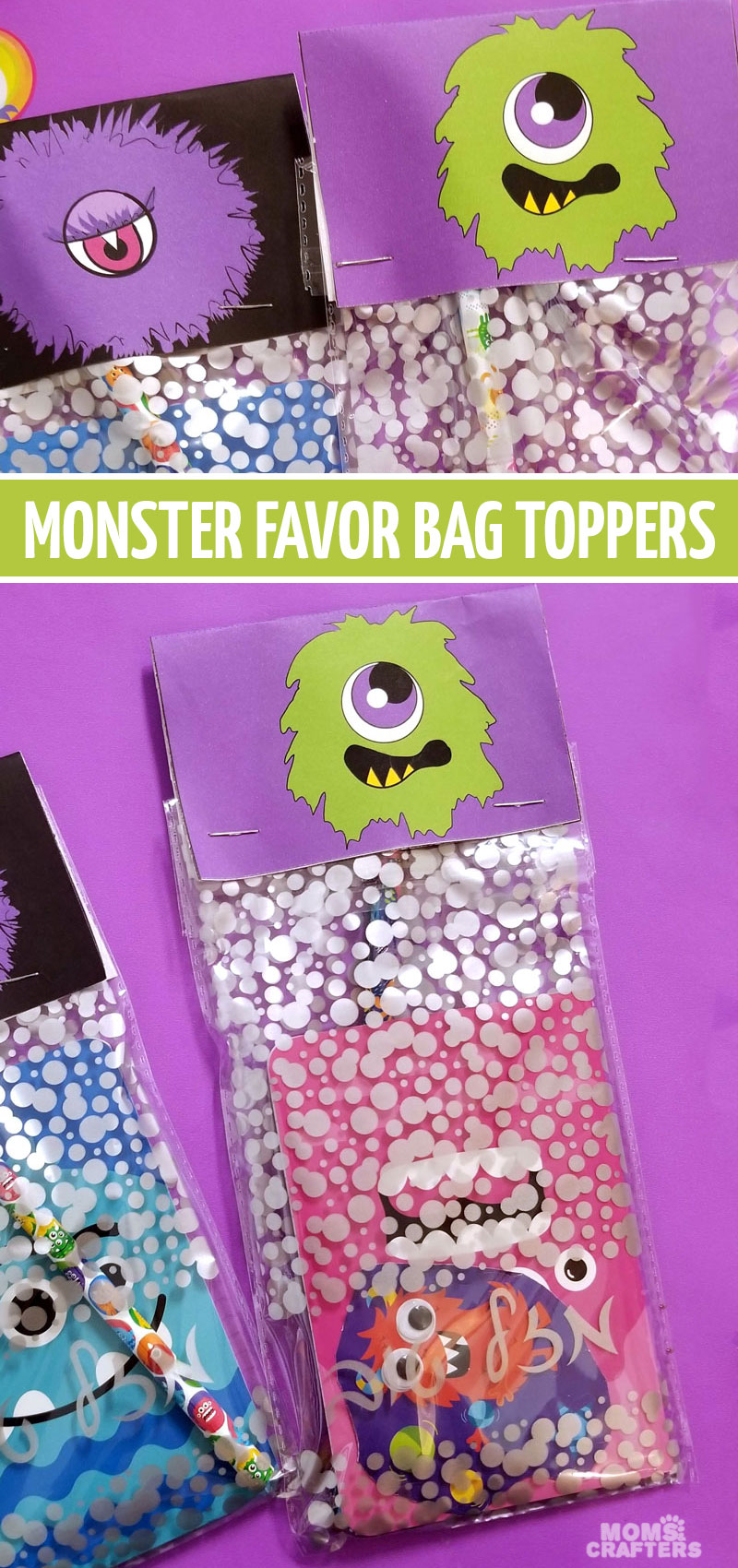 I'm kind of on the fence when it comes to goody bags at birthday parties. On the one hand, it can really be expensive and extra.
On the other hand, people took the time to come and celebrate with you, it's nice to send home a little souvenir.
I try to take a balanced approach – a smaller token that isn't too pricey and is more practical. While I have done themed candies, I usually try to avoid the junk angle because they have plenty of junk at the party.
I also try to focus on prizes that kids can use rather than plastic toys that get stepped on and break five minutes after the party.
One of my favorite favors to hand out is stationery type prizes. For these monster party favors, I chose monster notepads and pencils, with a few monster stickers thrown in. The kids loved them, and they can be used as mini journals or as school supplies.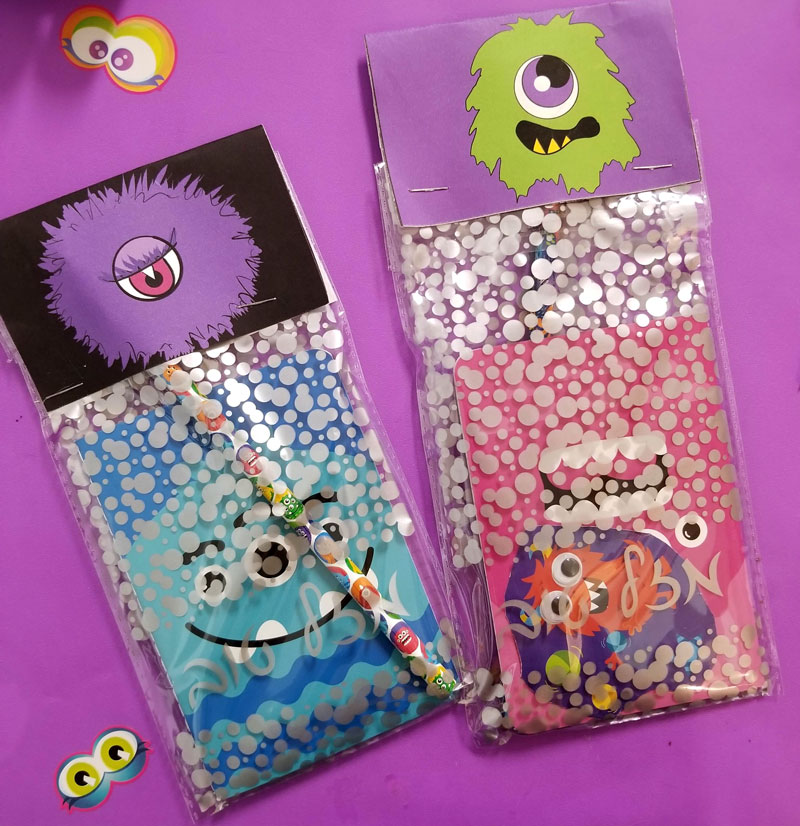 The monster party favors were created using these free printable bag toppers that take minutes to assemble. I kept things really simple for this party because we had a LOT of family coming, and I was going to prep a lot of food.
So you simply cut out the rectangles using a paper trimmer (or scissors if you don't care about perfectly straight lines.) Score across the center if you're a perfectionist, fold them in half (I created faint markings) and staple or tape to the top of a filled flat cello bag.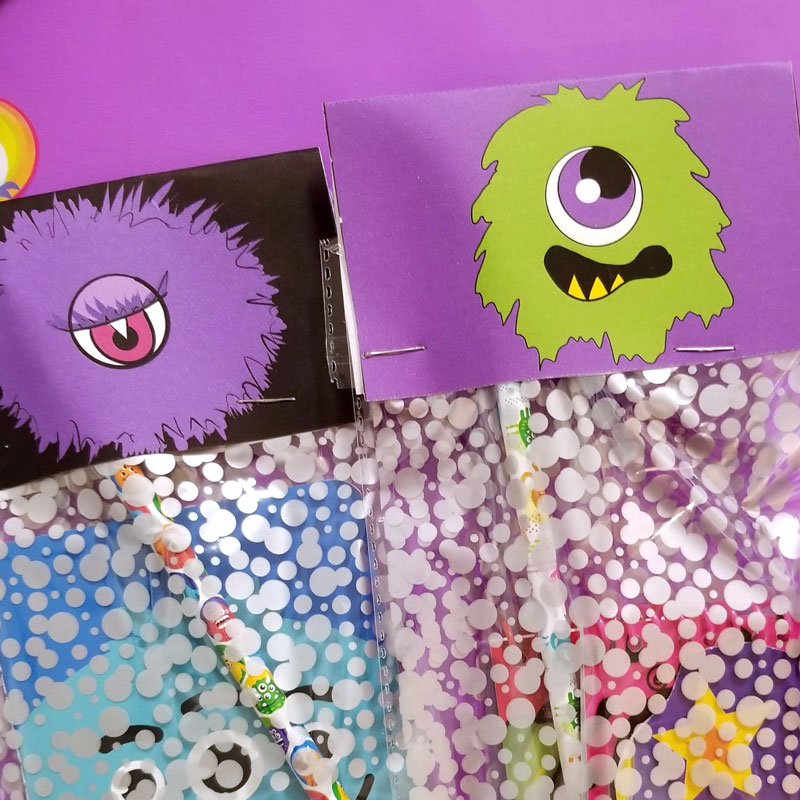 When I made M's LEGO party favors, I went all out with a cute pop-up design. I had initially planned to do that here, but instead decided to keep it simple because of all the work I had to do.
I designed four styles of monsters in bright colors, placed them on bright backgrounds, and turned them into printable bag toppers for you to enjoy too!
While these are perfect for a monster birthday party (and I'll be sharing more fun ideas from Y's birthday party in the next few months) they are also fun for any monster themed handout, including for Halloween treats!
What do you think of party favor handouts at birthdays? Which prizes will you put into your monster party favors? Comment below!