These LEGO inspired favor bag toppers were a huge hit at M's last birthday party – a brick themed bash! You can check out our LEGO photo props or scroll down for this free printable to use at your LEGO birthday party. Disclosure: this post contains affiliate links.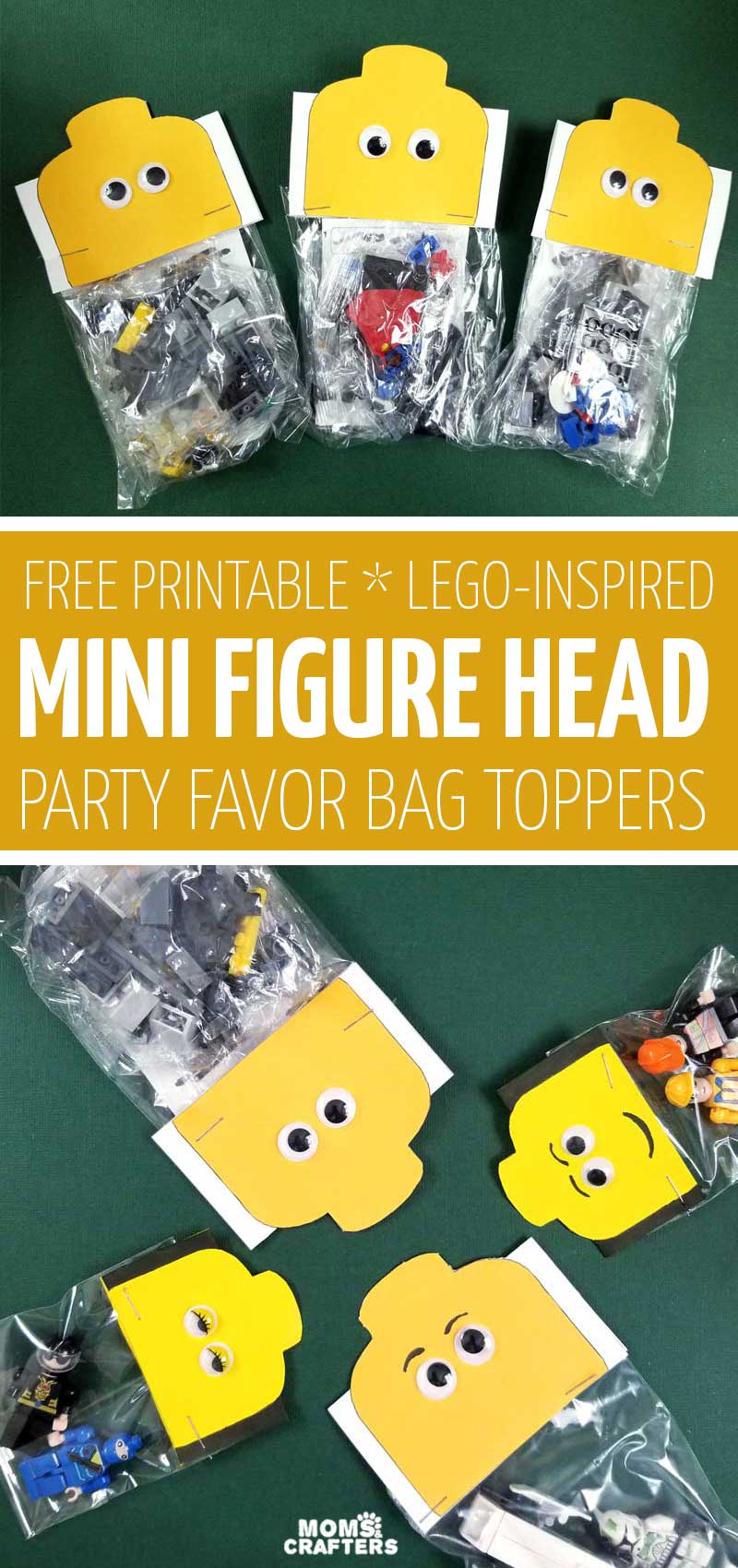 M's last party went along with his latest obsession: LEGO.
I designed these treat bag toppers in two ways. One is a very faint black and white outline for those of you who need to conserve prints. It is designed to be printed on yellow paper and then assembled. I also outlined the head shape with black marker to highlight it.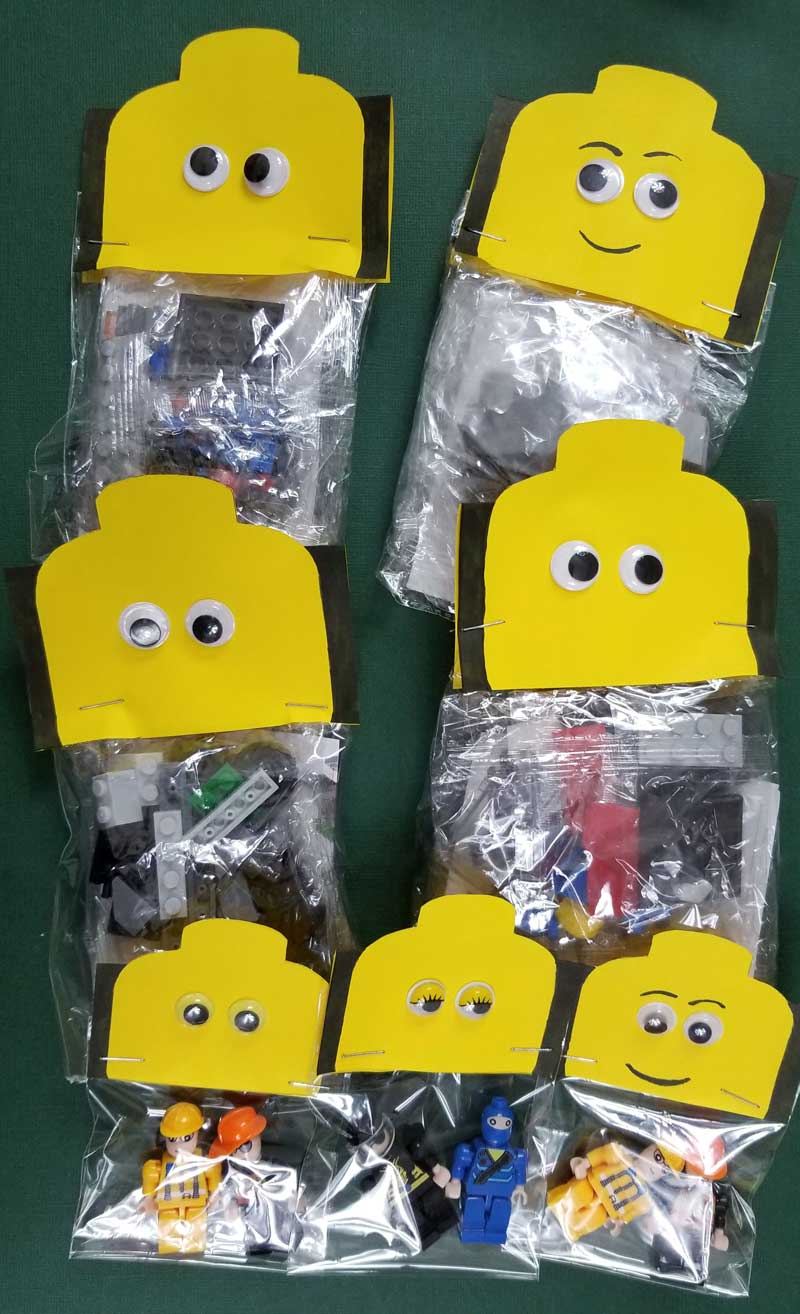 The second style is a full-color printout. I still left this face blank so that you can do what you want with it. I added only googly eyes to some (my favorite design) and played around with other facial features. On these, I left the white sides blank.
The biggest perk of leaving the face blank: you can use these as place cards too!! Just write the name on the face instead of adding features!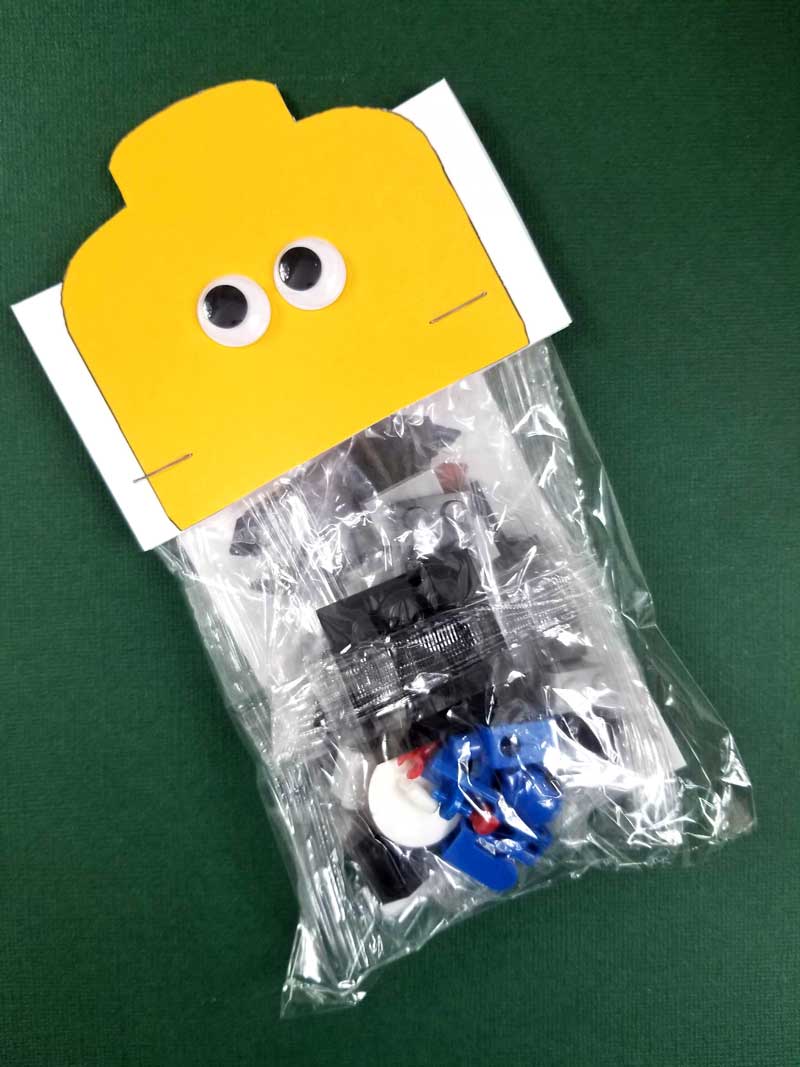 Most of the kids' packages included mini builds (see my "what to include" below in the supplies list) but M's had an extra special Star Wars Lego set we bought second hand on Ebay.
I wanted to include something that wasn't another cheap novelty that'll break in two minutes, and wasn't more junk food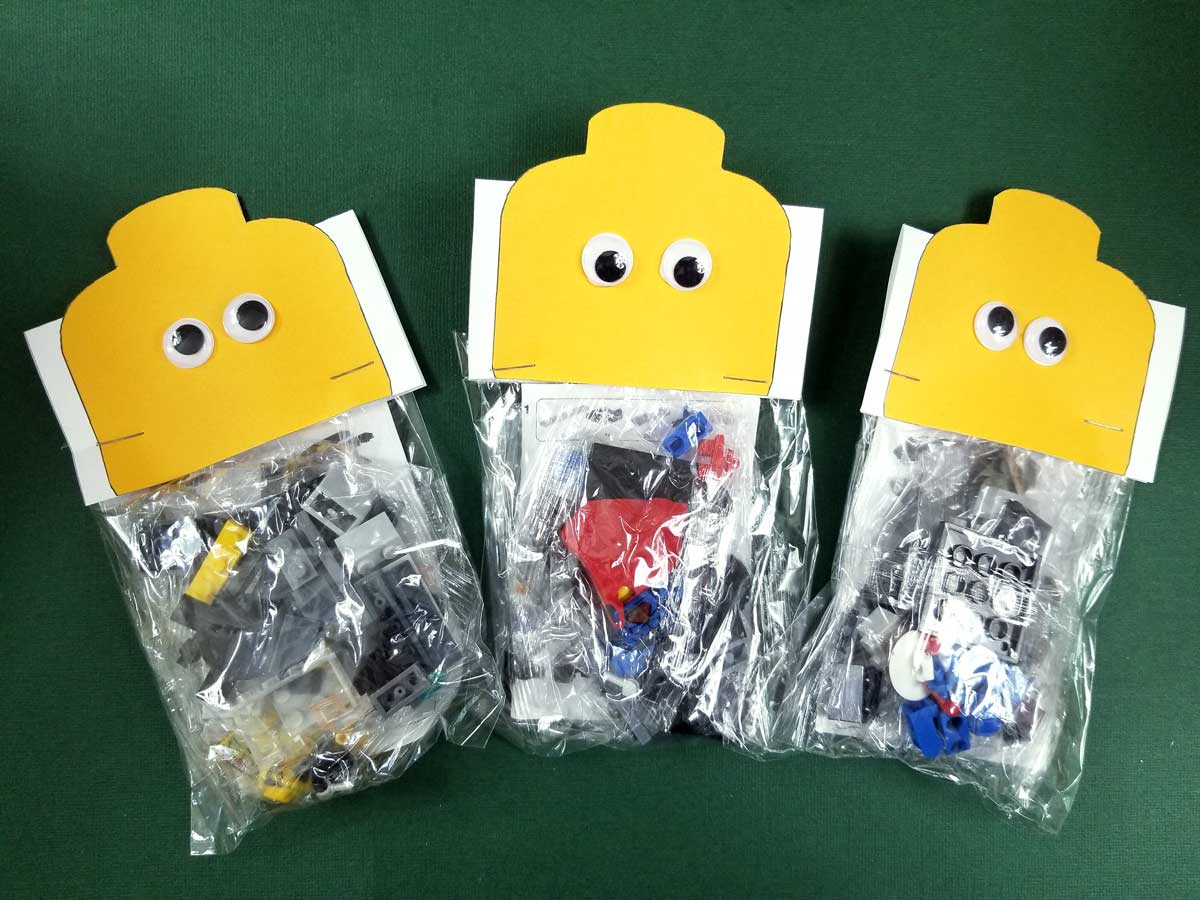 The lots were a huge hit, and the coolest perk: the extras were simply dumped into our existing collection, instead of being put in the "prize box" never to be chosen by anyone…
Find the full list of LEGO birthday party ideas here!
You get one 2-page PDF file. In your printer options, choose the page of the style that you'd like to print.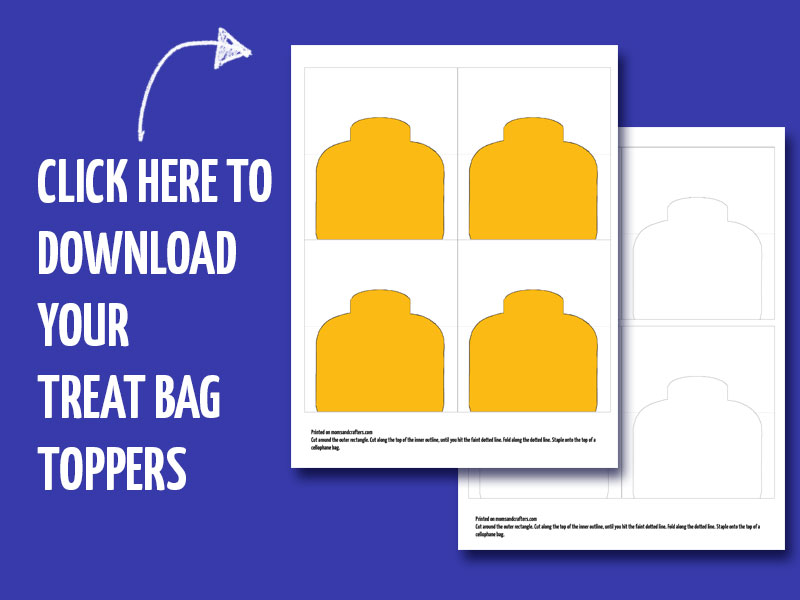 What you need to assemble these LEGO inspired treat bag toppers:

How to assemble these LEGO inspired favor bags:
1. Print your desired style on white or colored card stock.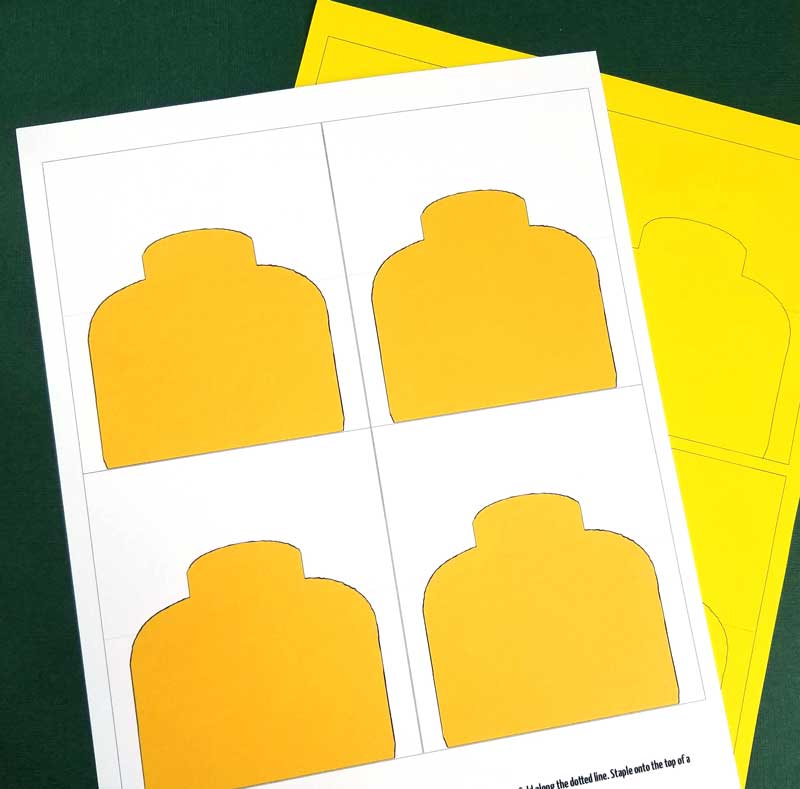 On the one printed on a colored paper in black and white, you may prefer to fill it in with marker before you start assembling.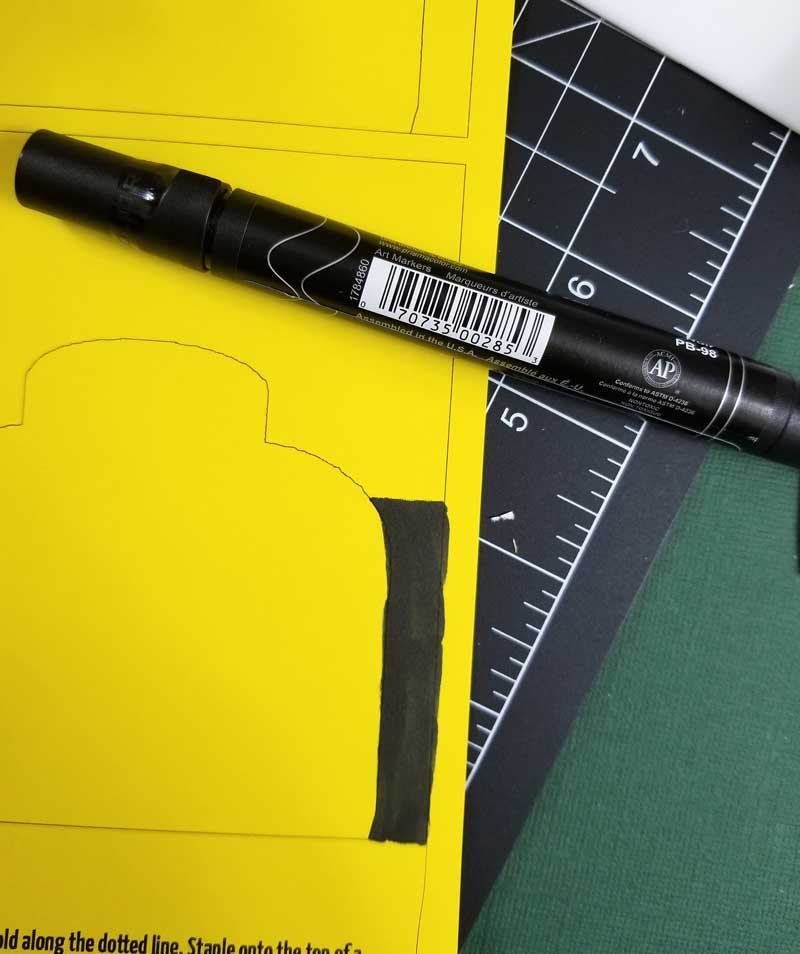 2. Use a straight edge and craft knife, or a guillotine cutter to cut out your bag toppers along the outer rectangle.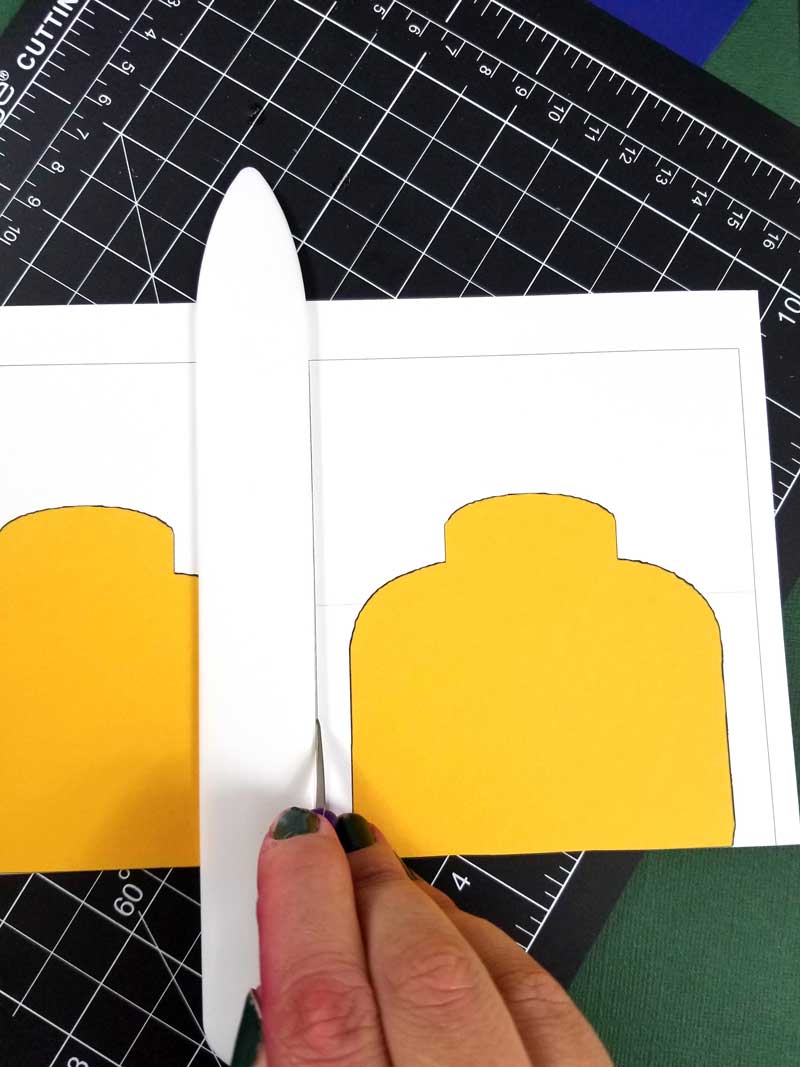 3. Use a craft knife on a self-healing cutting mat to cut around the section of the head that is above the faint center fold line. Cut only until that line, leaving the top of the head completely attached to the rest.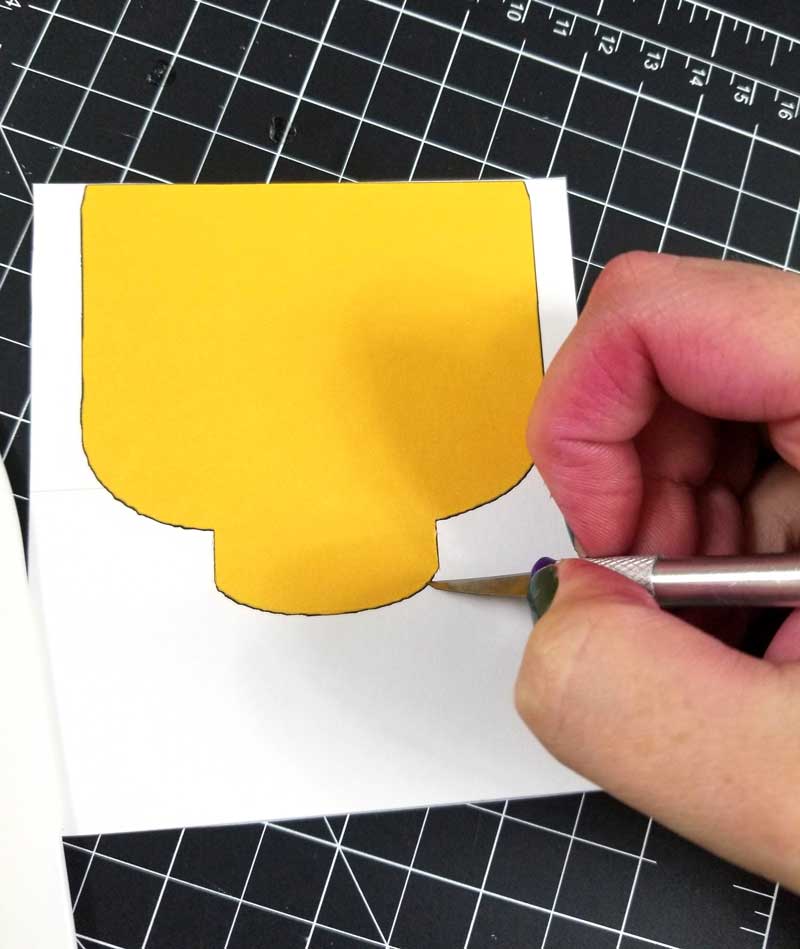 4. Score along the faint center fold line. Don't score across the head – that stays straight!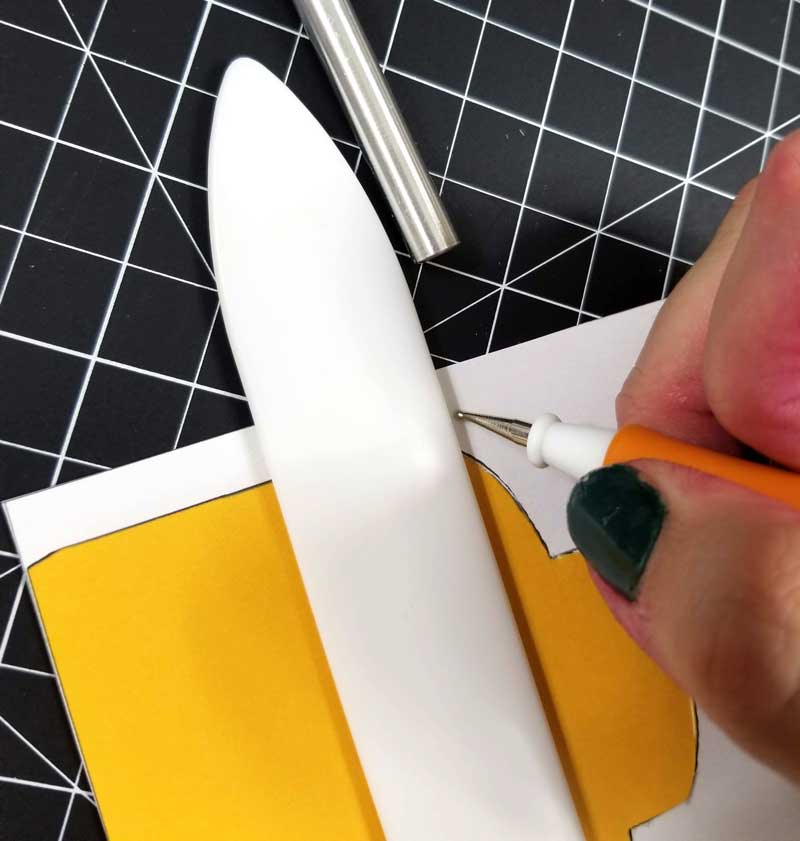 5. Fold your treat bag topper in half, leaving the entire head to stick up.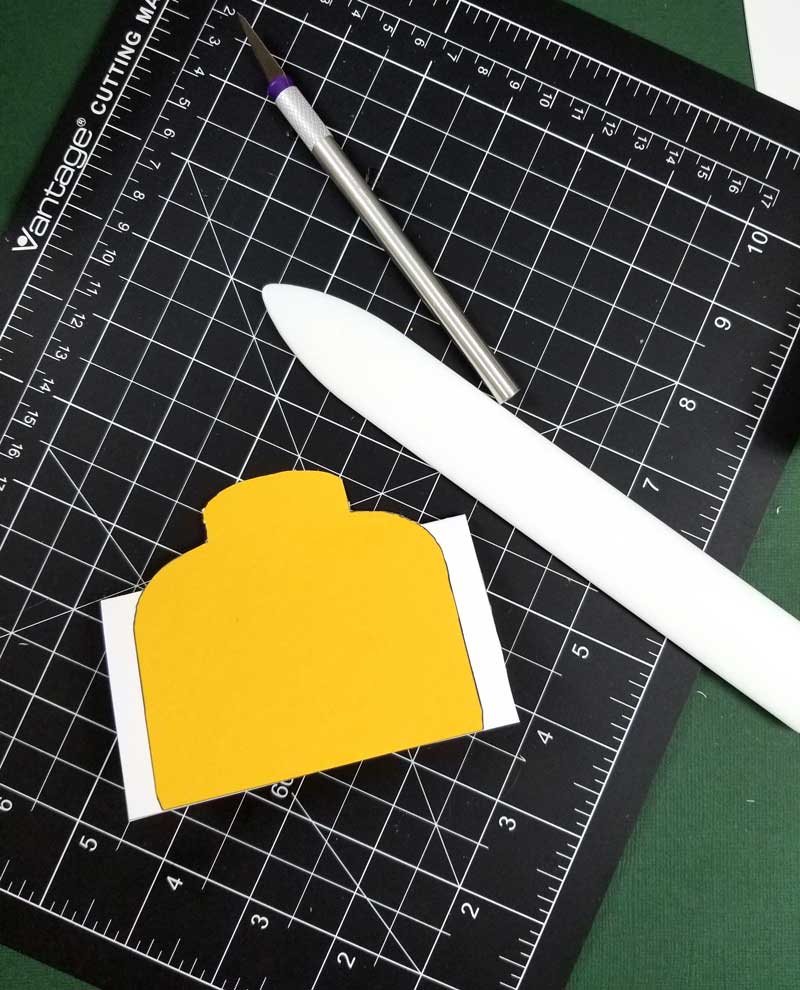 6. Add your googly eyes or stickers.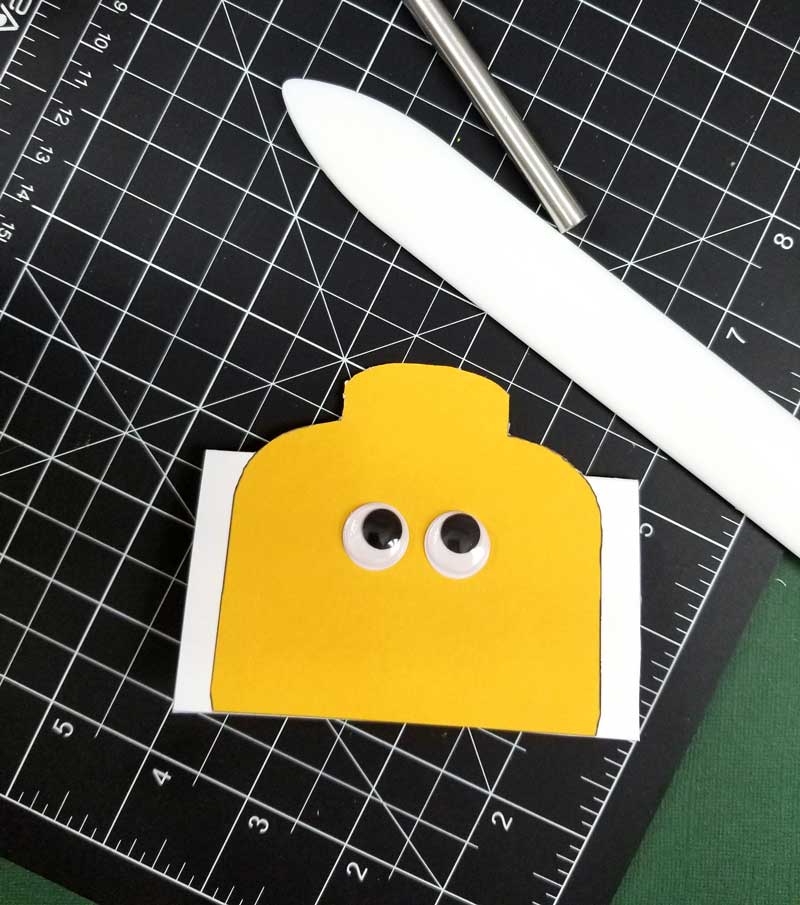 7. If you want, add facial features using marker.
8. Fill your plastic bags with favors and seal them shut.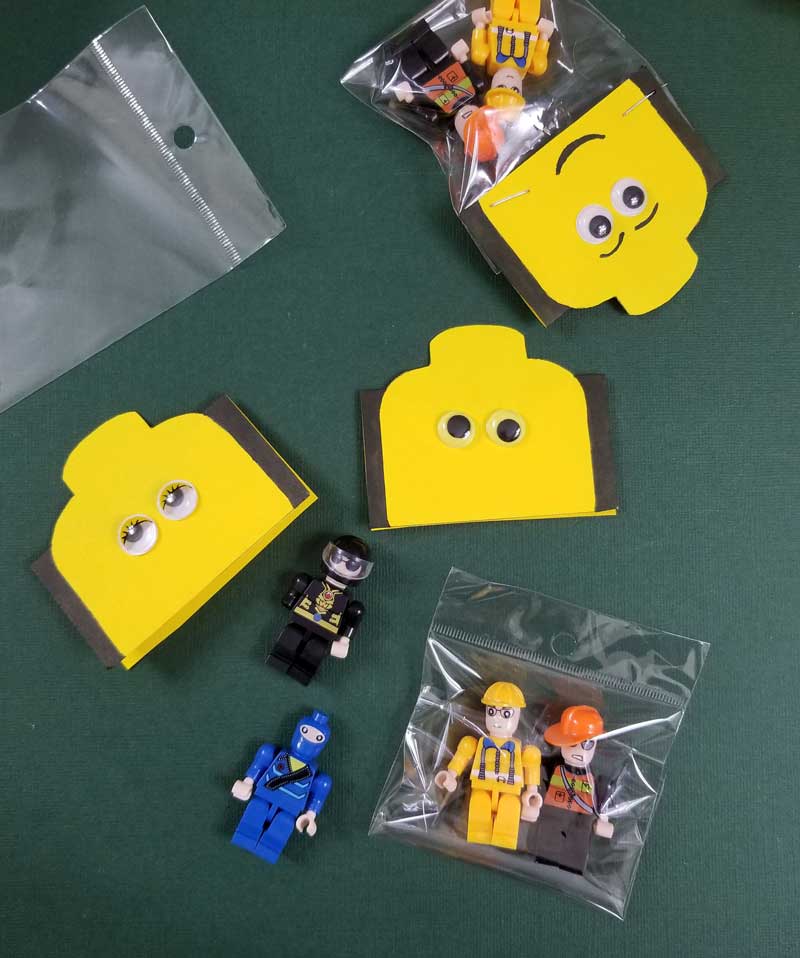 9. Staple your treat bag toppers at the base.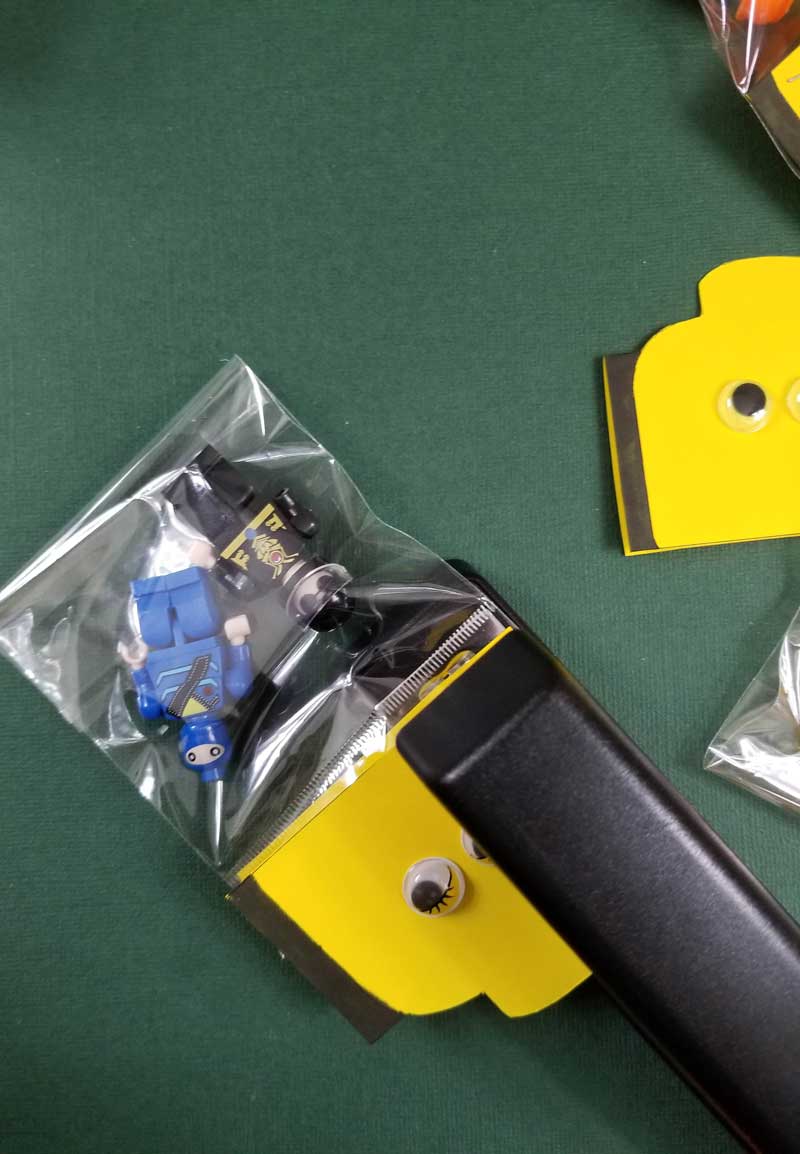 That's it – your LEGO inspired favor bags are complete!
Have you ever thrown a LEGO inspired birthday party? What did you do for favors? Comment below!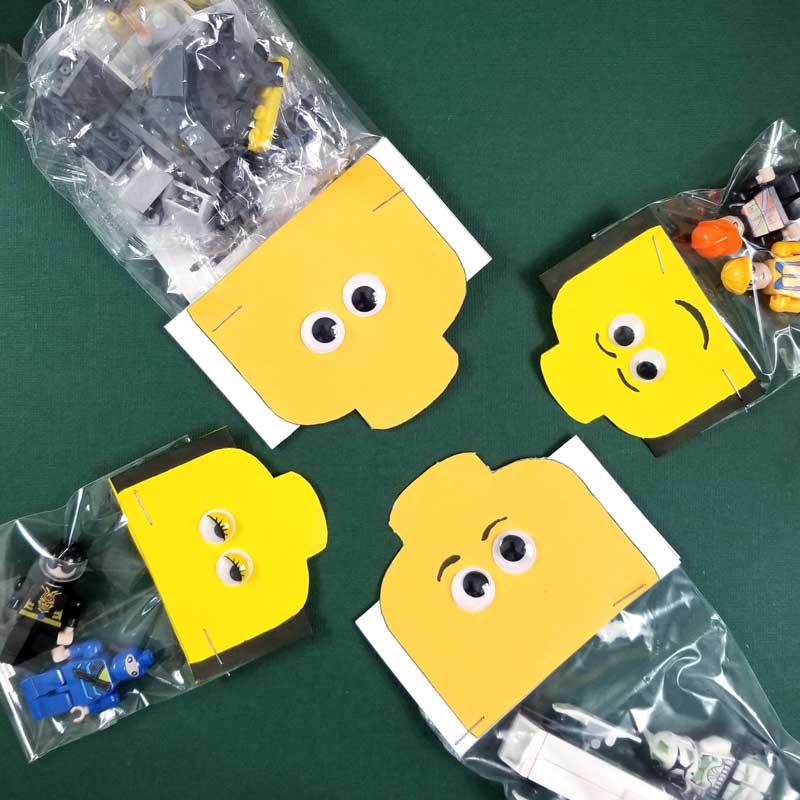 If you have a LEGO obsessed kid at home, check out these DIY LEGO gifts to make! You can also make a LEGO cap or LEGO t-shirt.