I got carried away a little when I was crafting something totally different and ended up making this sparkly origami heart card – a fun DIY card craft. It happens to make a perfect Valentine's Day paper craft for tweens and teens but it can also be used any time of year for a loved one. Disclosure: this post contains affiliate links.
My son hijacks any craft I make – I honestly didn't have a purpose for this intended to begin with, but when he saw it, he was possessed.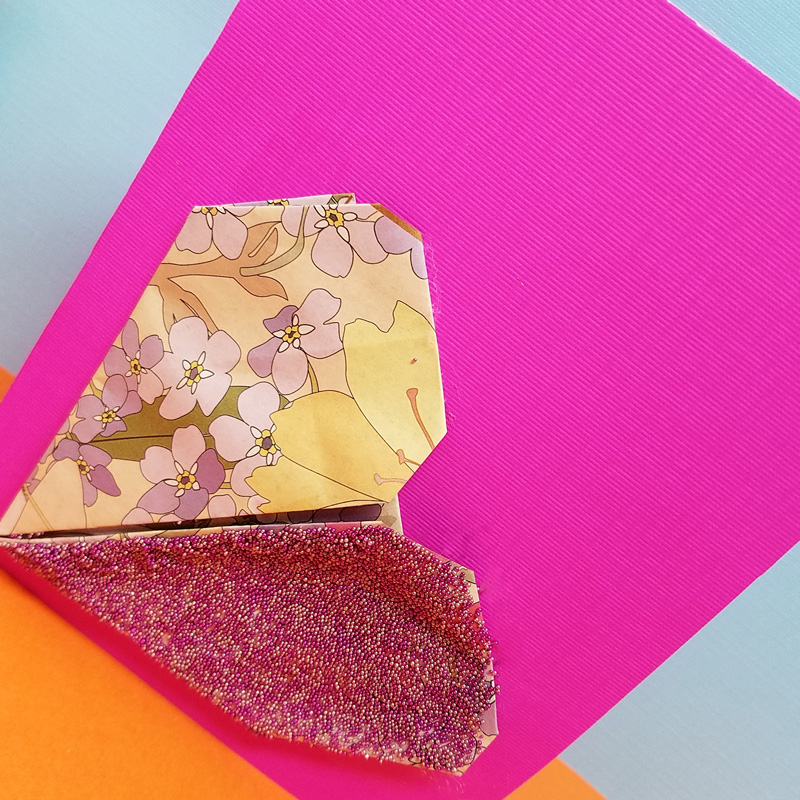 To "glitter up" half of this origami heart card, I used microbeads. This eco-friendly glitter alternative is perfect for those of you looking for a biodegradable glitter or other green glitter alternative to microplastics (they're made from glass). You can also use regular glitter if you prefer.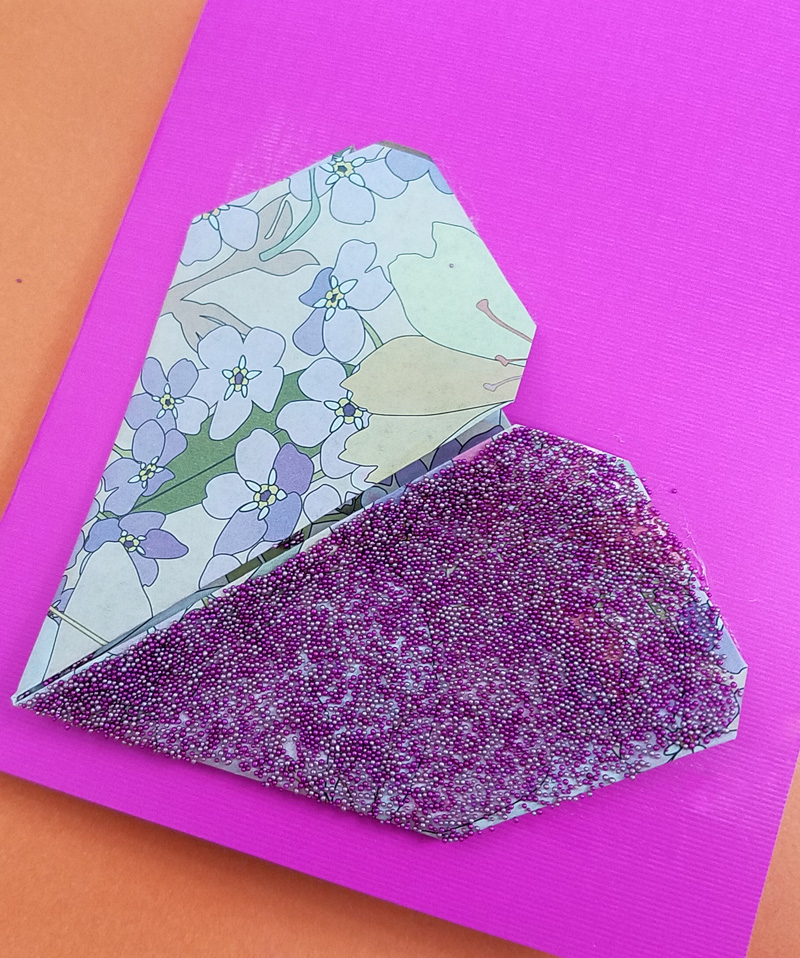 Origami crafts are really easy to learn, especially if you're starting with something simple like a heart. While you CAN just cut a heart out of paper, making an origami heart card means more texture and interest.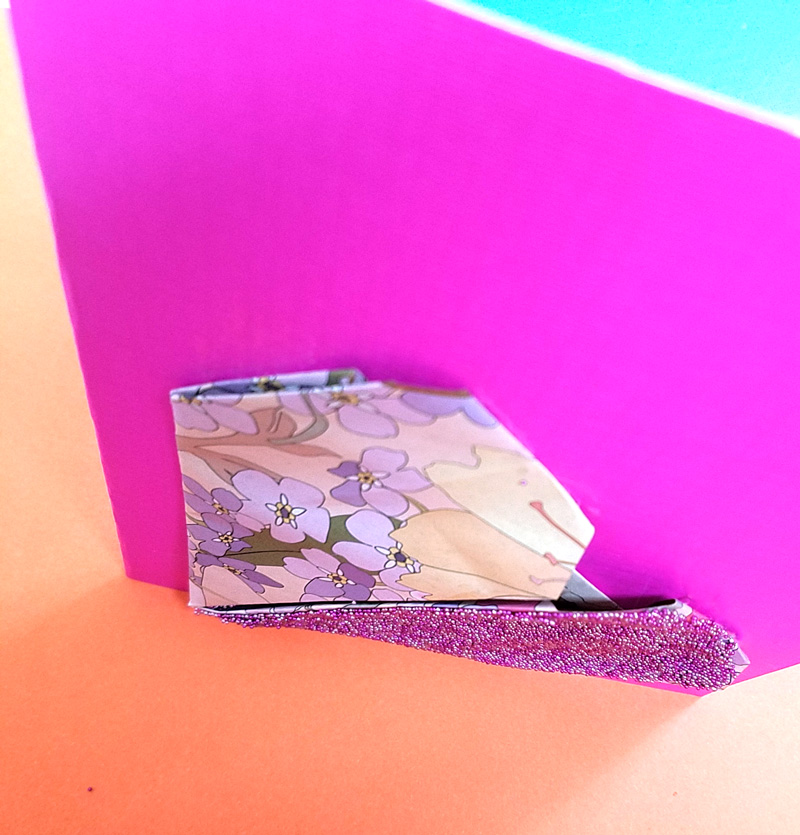 Since the bottom point of the heart is a 90 degree angle, I placed it parallel to the corner of the card to give it a clean, visually appealing look (the graphic designer in me made me do it…) You can center it if you want, of course.
The card stock that I used is a double-sided textured card that I found in a local discount store. I've had trouble finding the same online – so either buy something you know is durable, start with blank cards that are already formed as cards, or work with what you already have.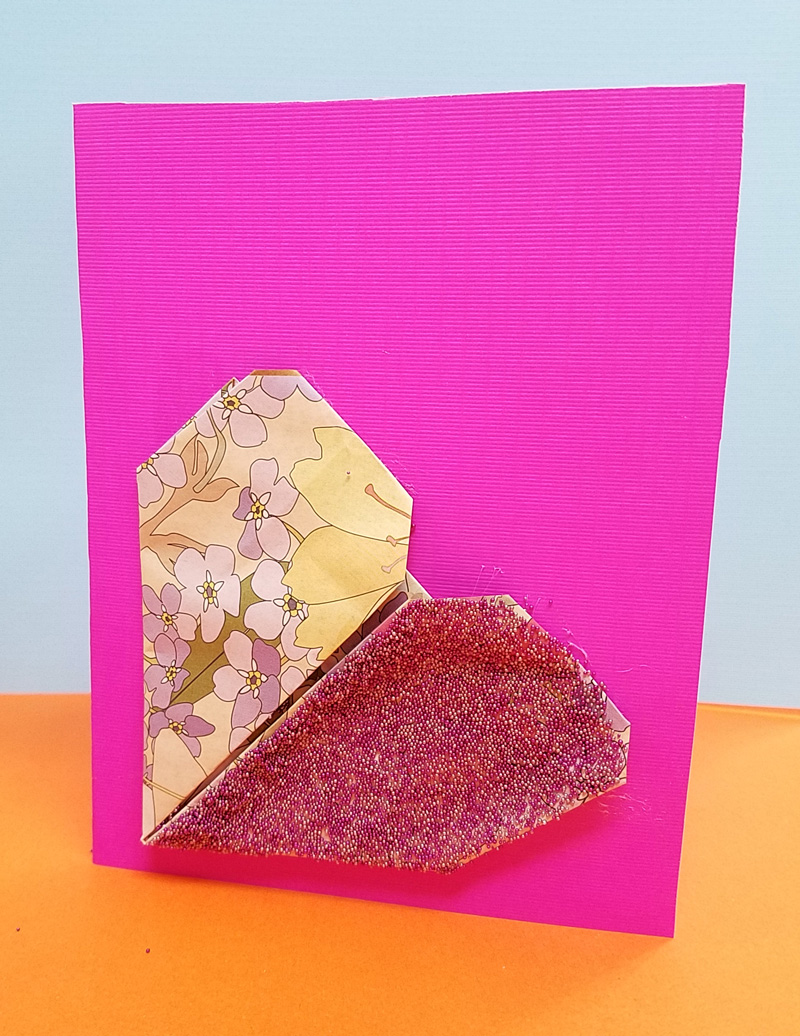 What you need to make an origami heart card:
How to make an origami heart card – Video Tutorial:
If you prefer to see it in action, watch the video below. Or, scroll down for step-by-step photos and instructions.
How to make an Origami Heart:
1. Mark an X on your origami paper by folding it from corner to corner in both directions and unfolding.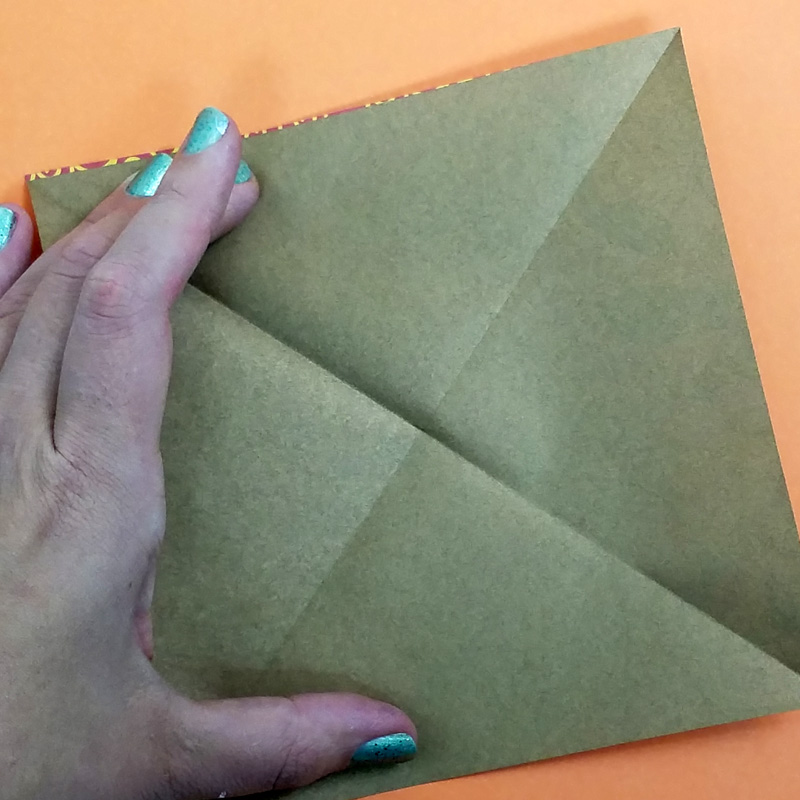 2. Place it an an angle to form a diamond (the corners facing up, down, right, and left). It should be wrong-side-up. Fold the top corner down to the center.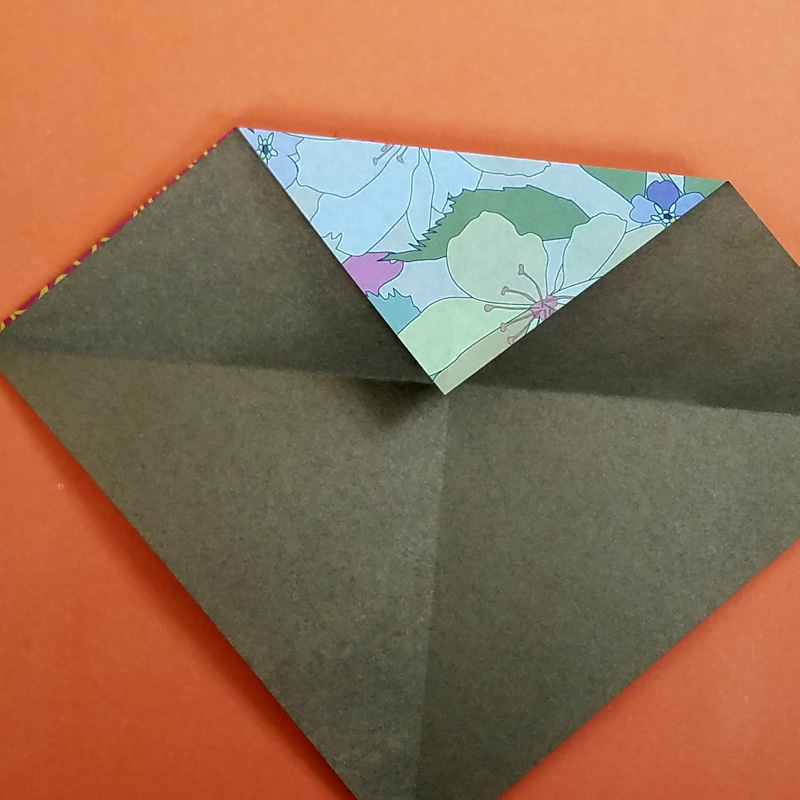 3. Fold the bottom corner up to your new top.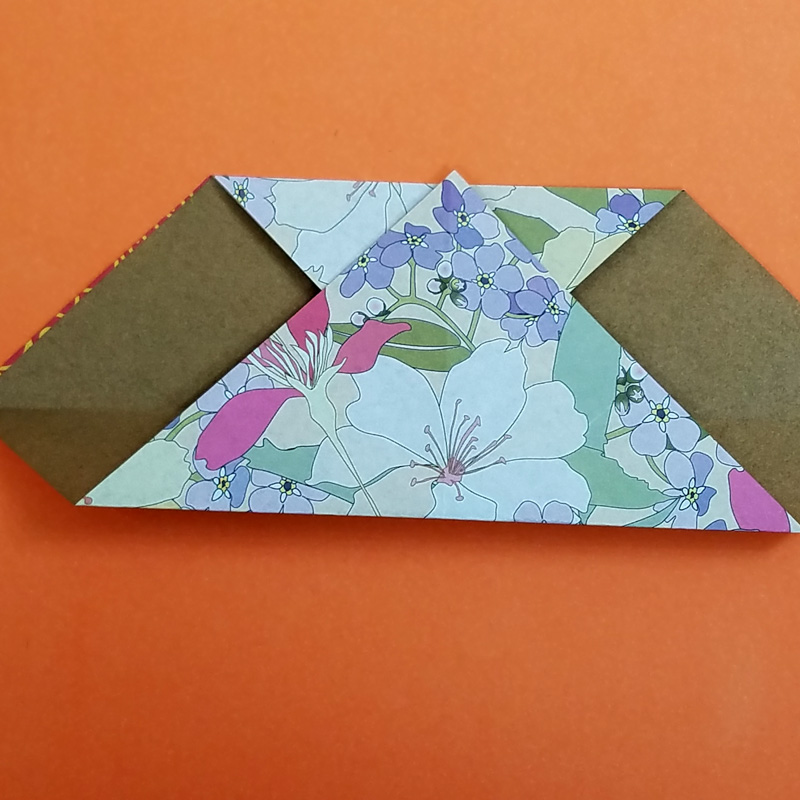 4. Fold the right half up so that the what was the bottom is now flush with the center vertical line of your origami heart.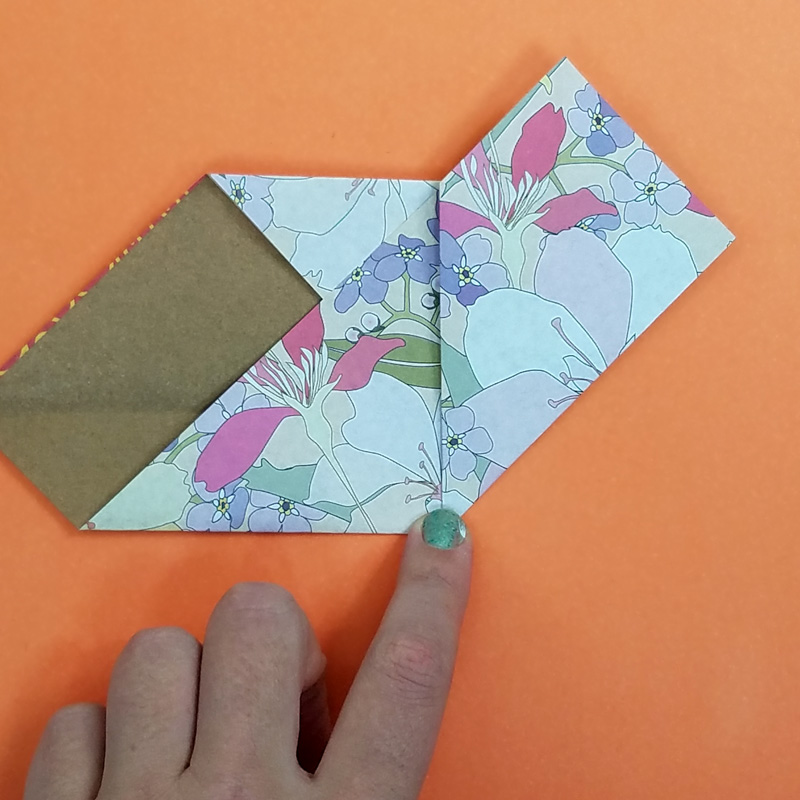 5. Repeat with the left side.
I actually like it as is and have in the past left my origami heart as is at this stage. However, if you want to "round off" all your corners, you can – just continue to the next steps.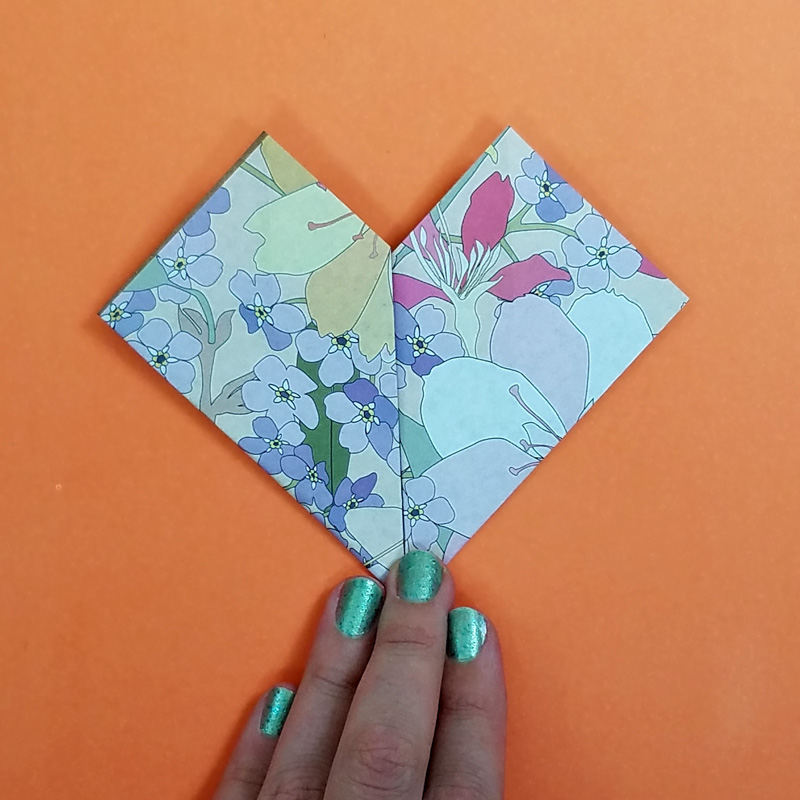 6. Fold down your top corners and your right and left corners to "round it off".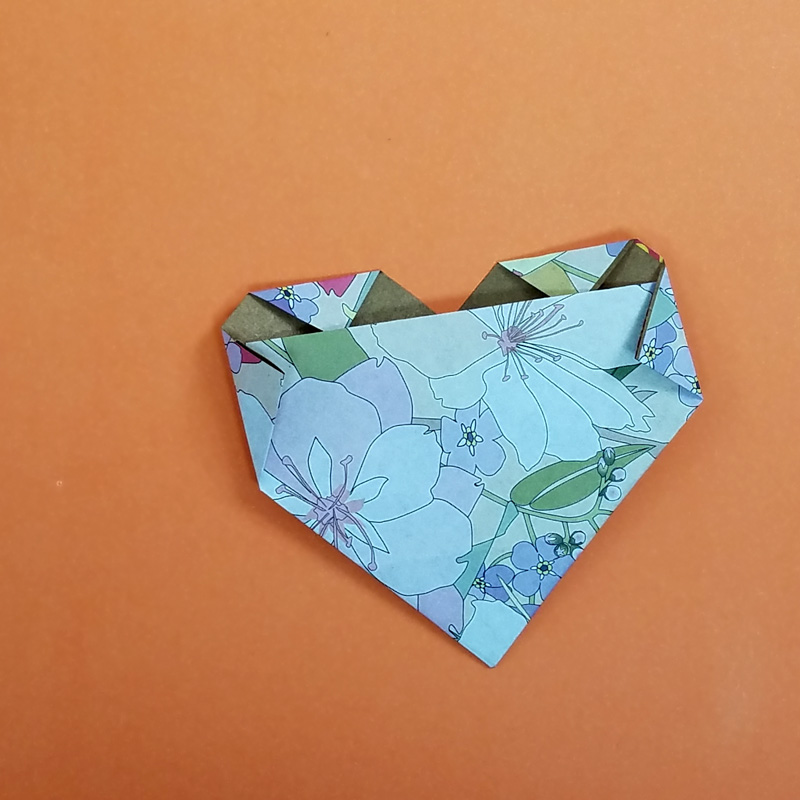 7. If you'd like it to hold in place a little better, invert your right and left corners. If not, it doesn't matter – you'll be gluing your whole heart down and you can secure it then.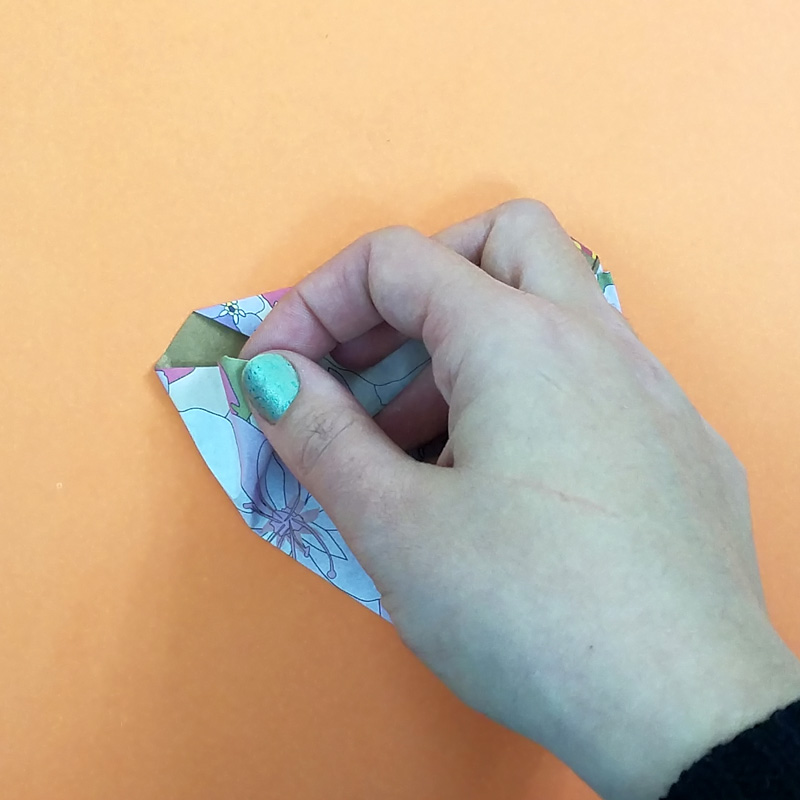 How to turn your Origami heart into an Origami heart card for Valentine's Day (or any day):
1. Spread a thick layer of glue on one half of your heart.
I used disappearing purple glue mainly so that you can see it well in my step-by-step photos.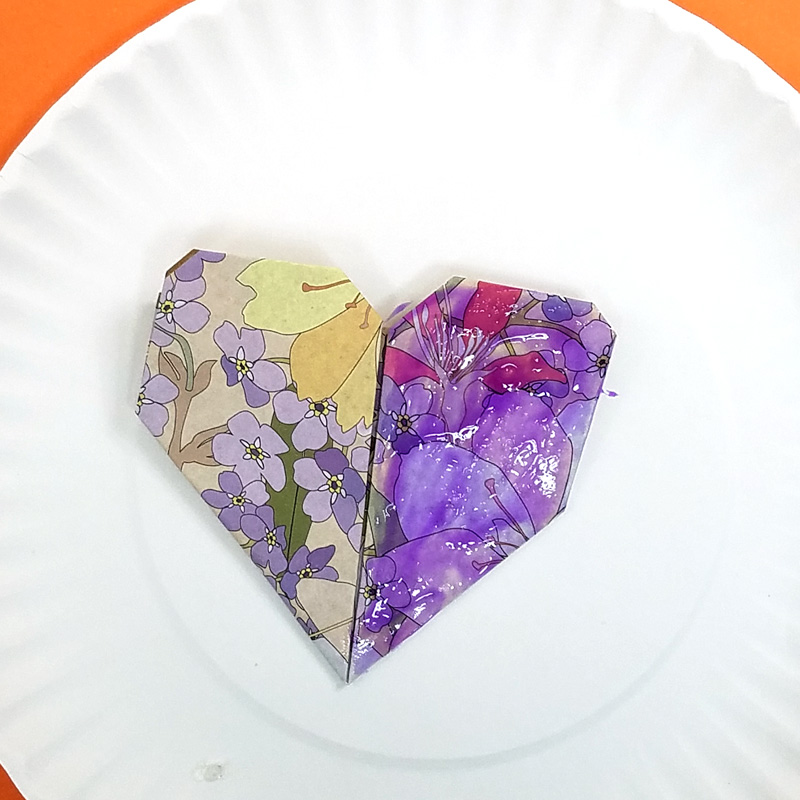 2. Pour your microbeads in a thorough layer on top.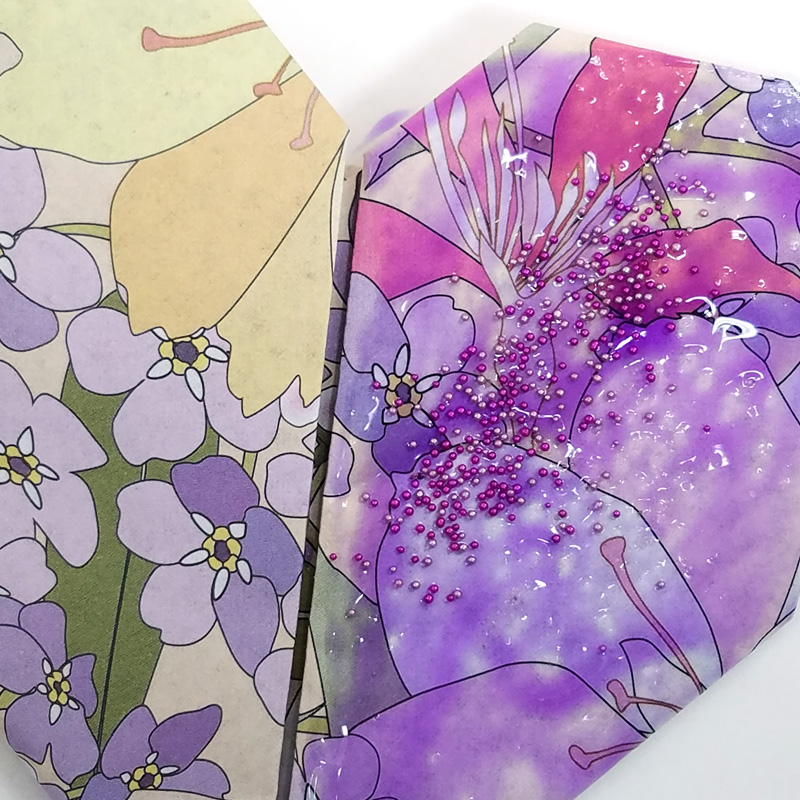 3. Tap off any excess and remove any that spilled into the wrong places immediately. Allow to dry completely.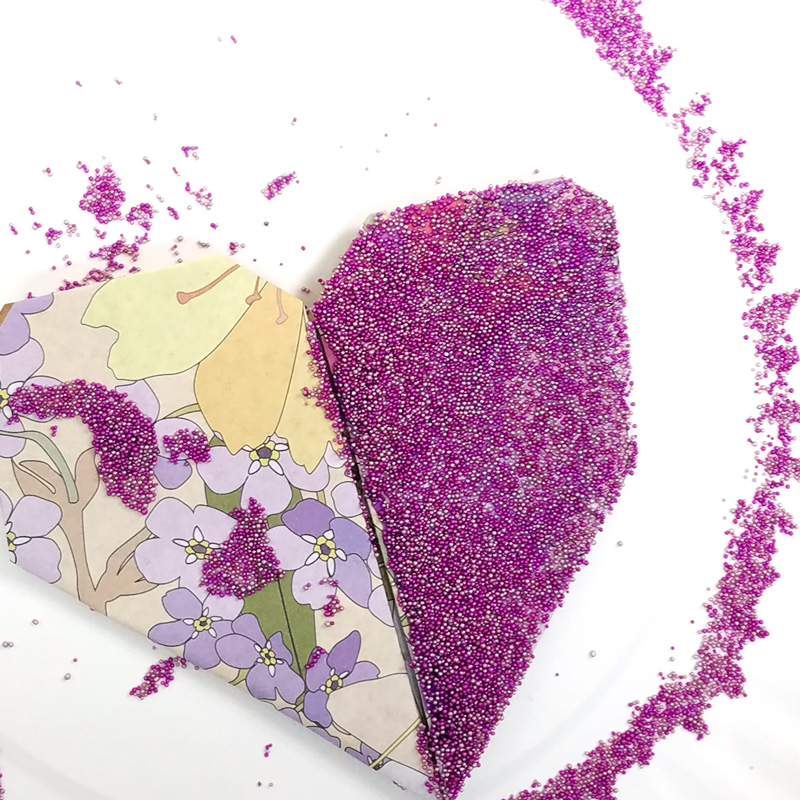 4. Fold a piece of card stock in half.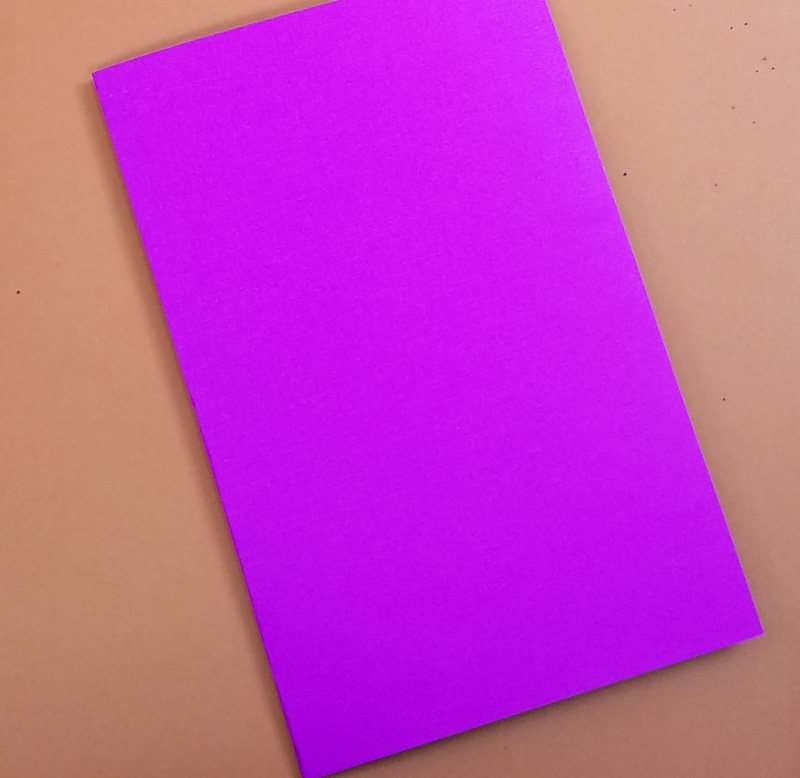 5. Glue your heart on. If you're struggling with the smaller folds not allowing it to lay flat, try gluing those down.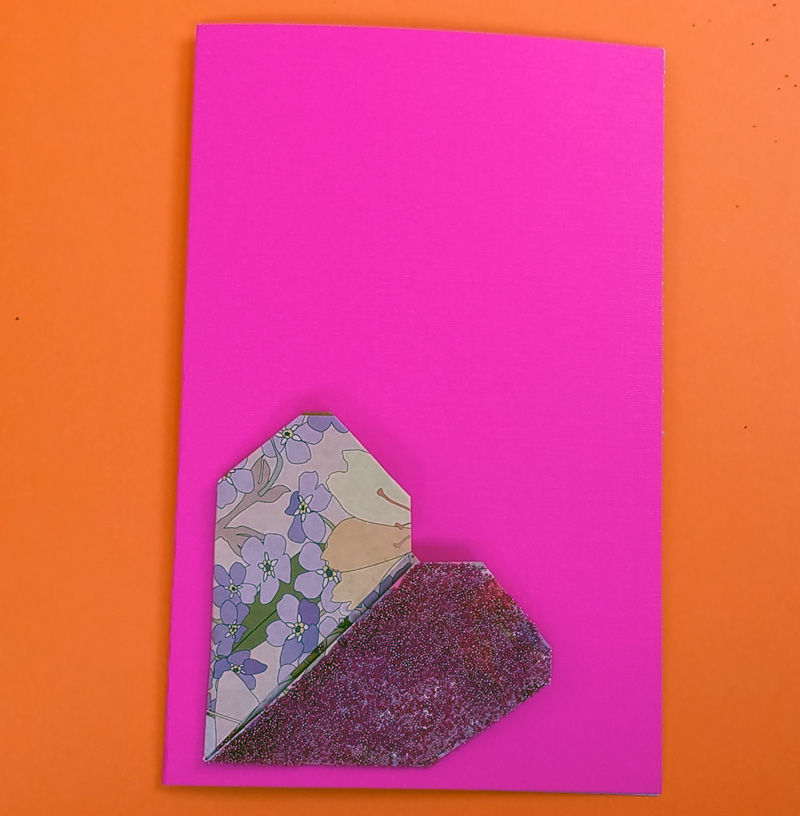 6. Trim your card to size.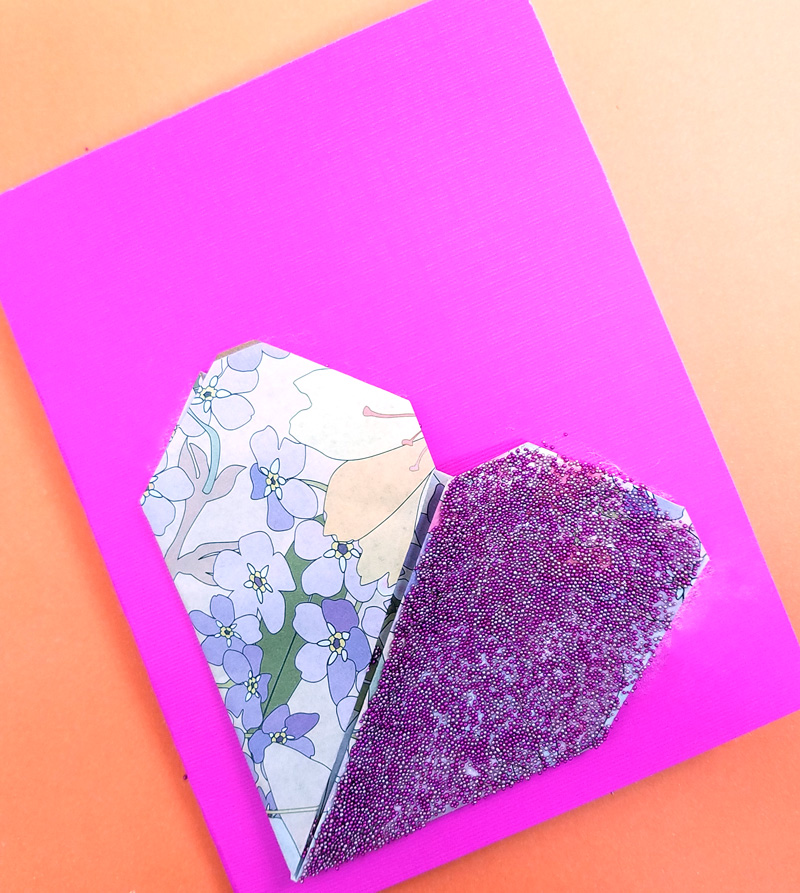 And now give your DIY origami heart card craft to a loved one!
Will you be making this as a Valentine's Day craft for big kids, tweens or teens? Or will you be giving it as an everyday gift to a loved one?