Make these adorable paper fortune cookies for the new year – or just for fun! You can use it in multiple ways and it's so easy to create – even for beginners! Disclosure: this post contains affiliate links.

These easy paper fortune cookies are so versatile! You can make them as a party handout for New Year's Eve celebrations. Write fortunes for the new year and hand them out.
Even better – write challenges for self-betterment on each paper! You can do things like "forgive yourself more" or "think before you speak".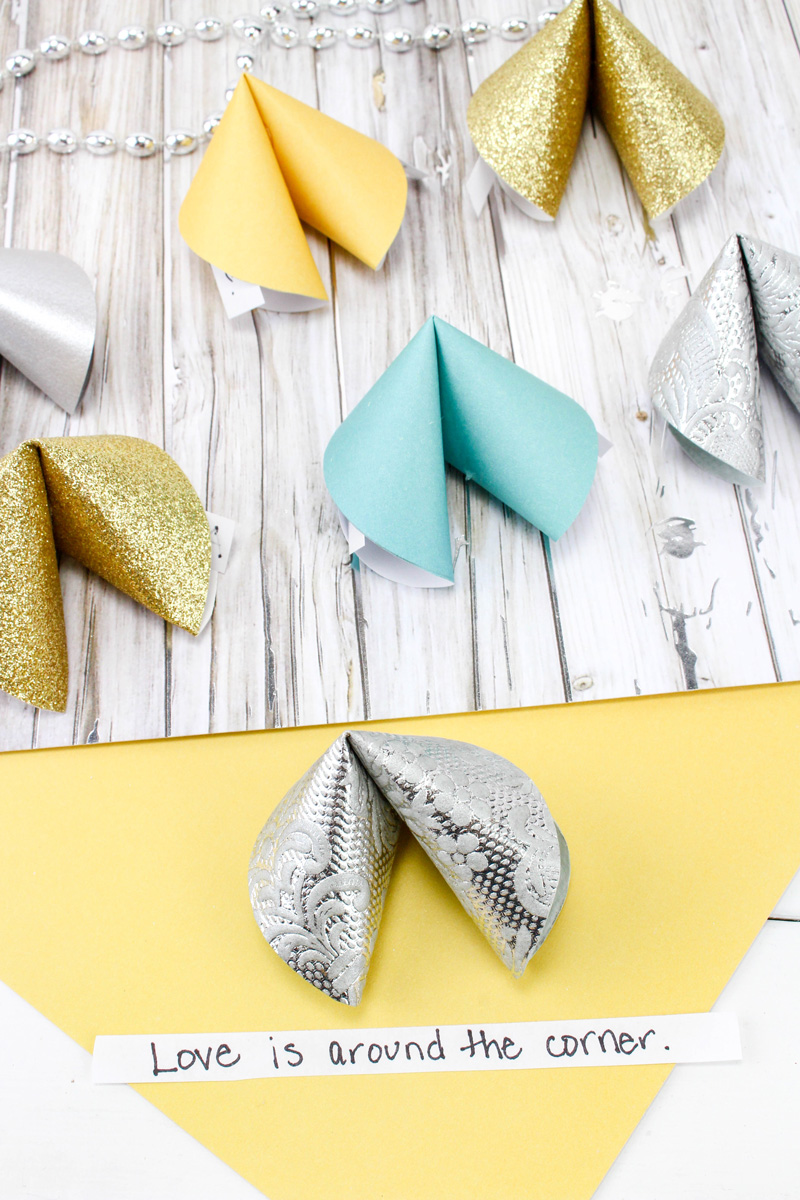 You can also use this as a way to hand out partners for a gift exchange, to learn more about others for a new school year, or more. Or, you can leave the papers sticking out of the cookies and use them as place cards.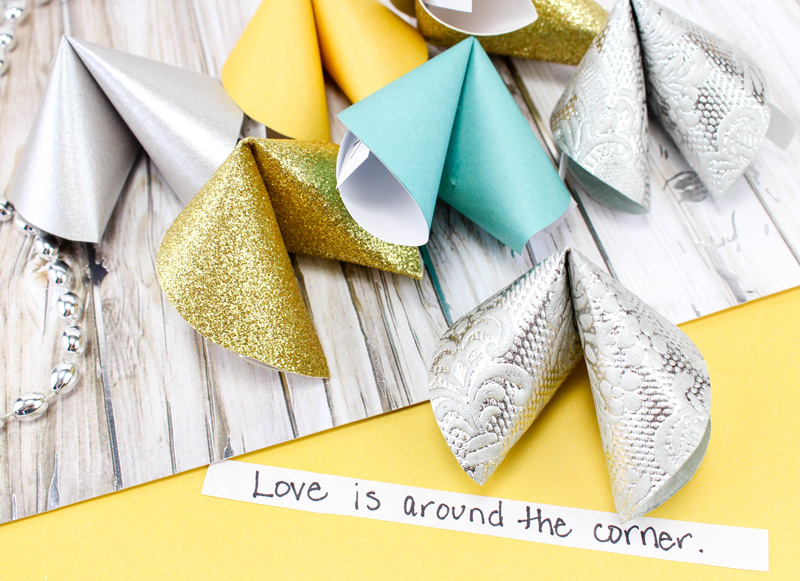 These paper fortune cookies also make fun decor – put a few on a plate on the center of the table. Just don't eat them. They are a super simple paper craft – you can make a dozen in under half an hour!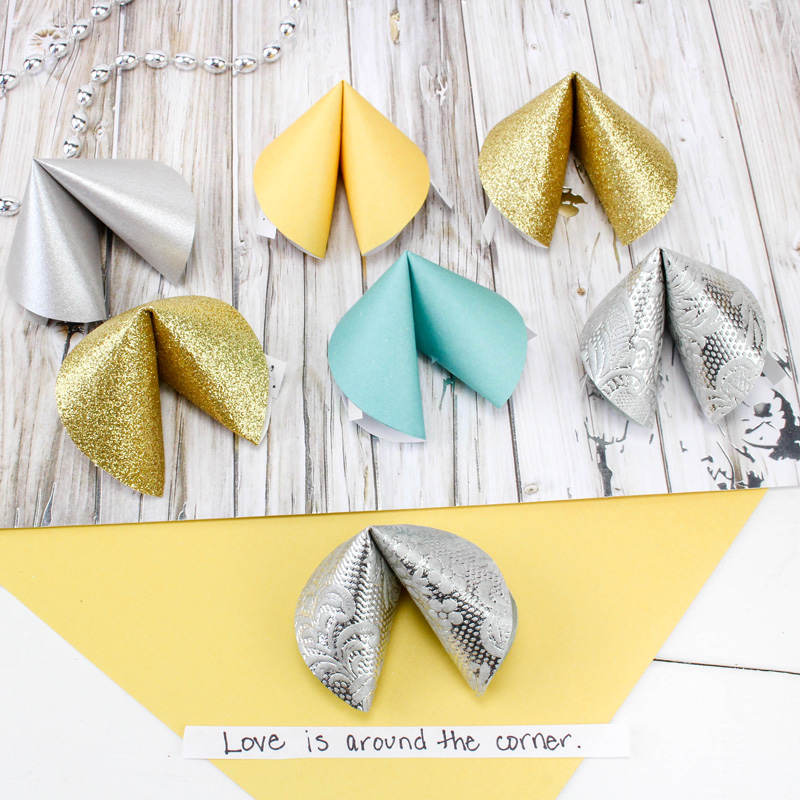 This super cool paper craft is a great craft for teens to make too. Find more cool things to make here – I've got a few years' worth over here on Moms & Crafters.
Use these paper fortune cookies for a Chinese themed event or just to surprise a loved one. Whatever you do with it, these "cookies" are fun and easy to make in every color…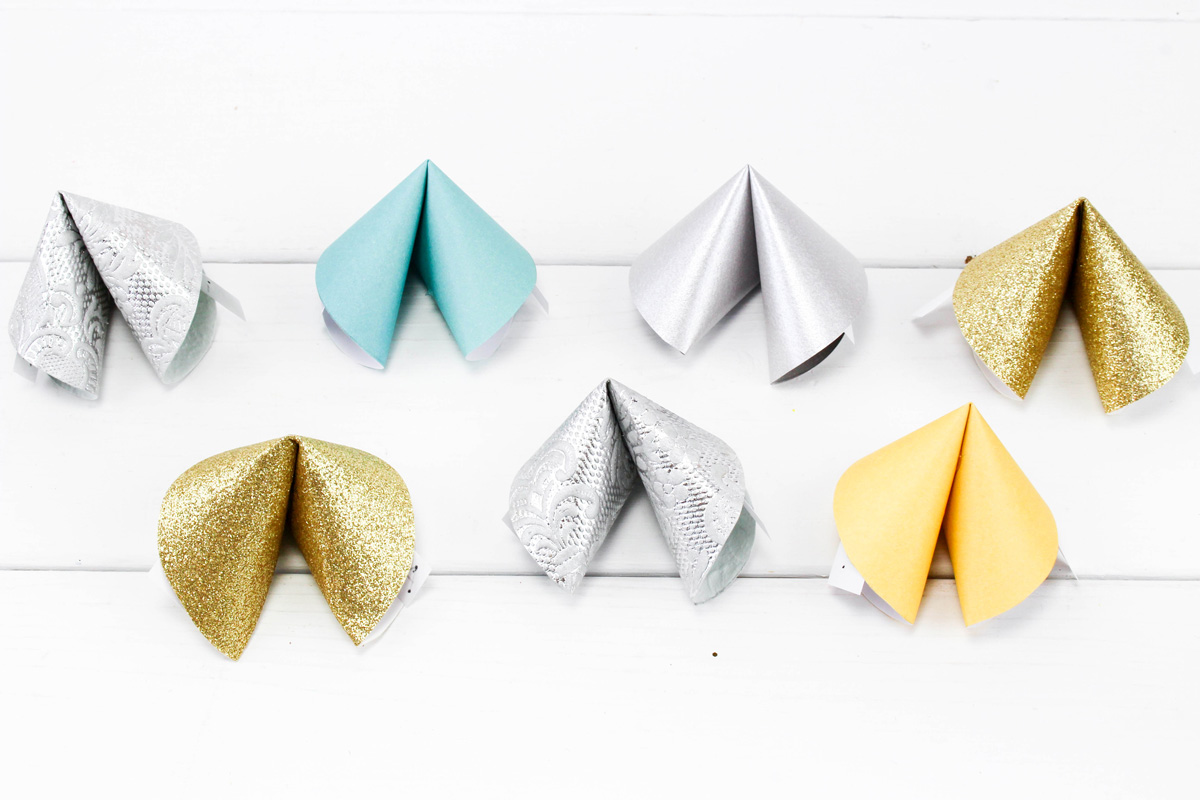 What you need to make paper fortune cookies:
Paper in assorted colors, patterns, and textures
White Piece of Paper
Marker or pen
Scissors
3 ½" Lid, to use for tracing
How to make paper fortune cookies:
1. Trace as many circles as you'd like using your lid, and cut them all out.
2. Cut strips of white paper about 3"x ½". You will need the same number of strips
as circles.
3. Write a fortune on each strip of paper.
4. Now take one circle and gently fold it in half, but only crease it in the center of
the fold. Open it back up.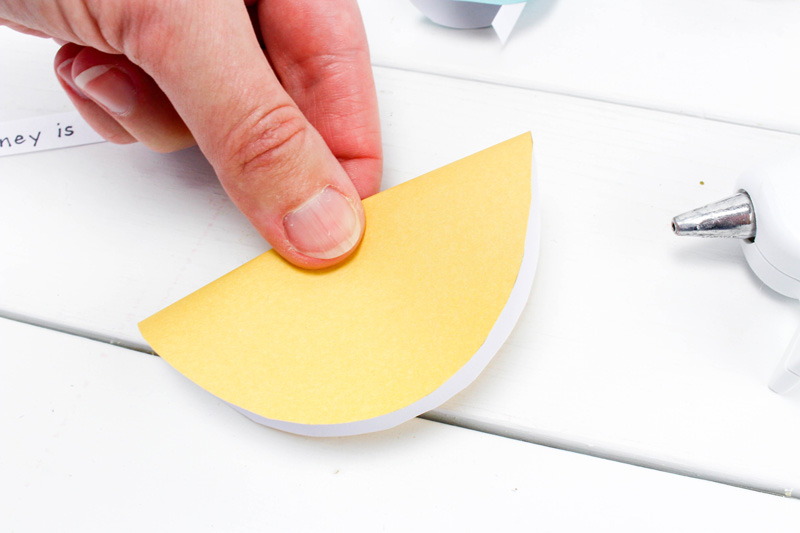 5. Fold the circle in half again the opposite direction without creasing, making
sure the crease you made earlier is perpendicular to the new fold. Slide a fortune
paper through so you can see a bit of each end.
6. Gently push the crease in with your finger so the ends start to fold together
while you hold the open edges together. The open edge of the circle will kind of
naturally overlap one another, but you can gently help it as you are folding the
ends together.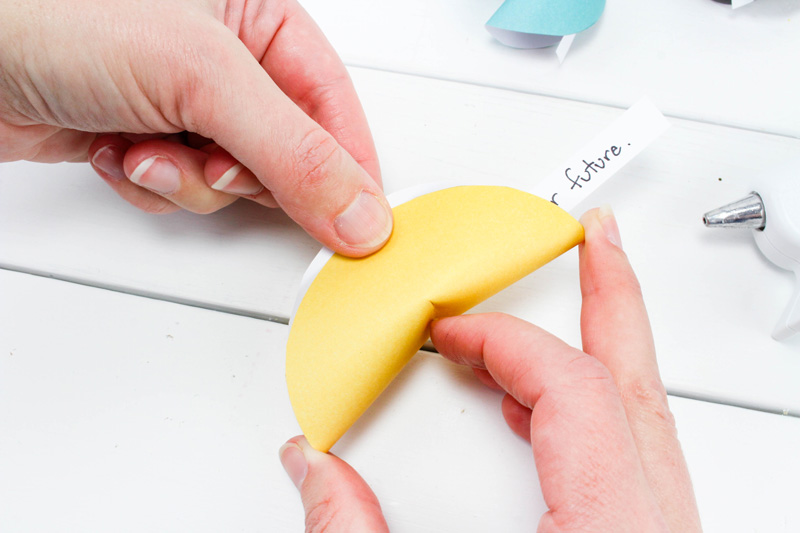 7. Once you have it folded, keep holding it by the ends and carefully open it back
about halfway and put a dot of glue on the crease you created. Fold it back
together and hold for about 30 seconds.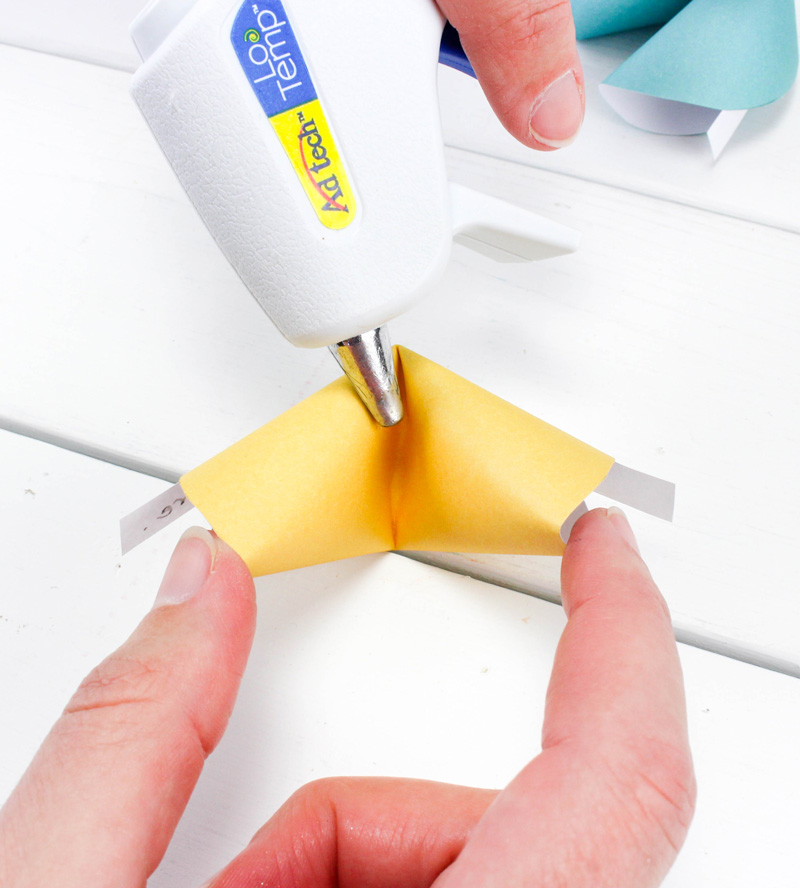 8. Repeat the steps using all your paper circles and fortunes.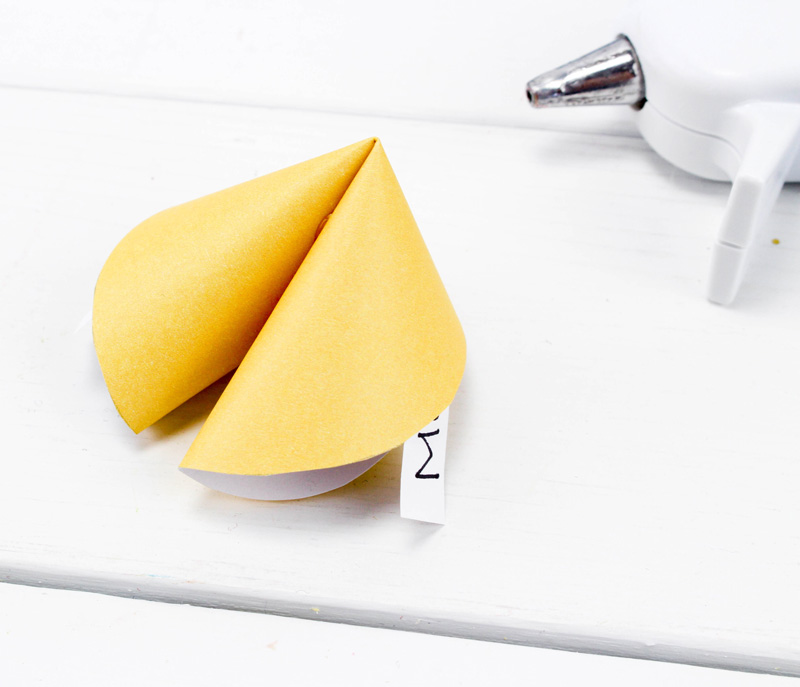 That's it! You're ready to hand out some fortunes!
What will you be making these paper fortune cookies for? Comment below!