I wanted to share with you a quick adaptation of the paper houses I published a few months back. I kept on sharing that it's a great way to decorate your home for the holidays, but I wanted to show it in action with these Christmas paper houses. Disclosure: this post contains affiliate links.

Every time I shared my video for my paper houses, I always said "you know, you can adapt this for any holiday". I decided to stop talking and start showing!
You can definitely color these in in holiday themes, but to make it even simpler, I just printed it on holiday themed colored printer paper!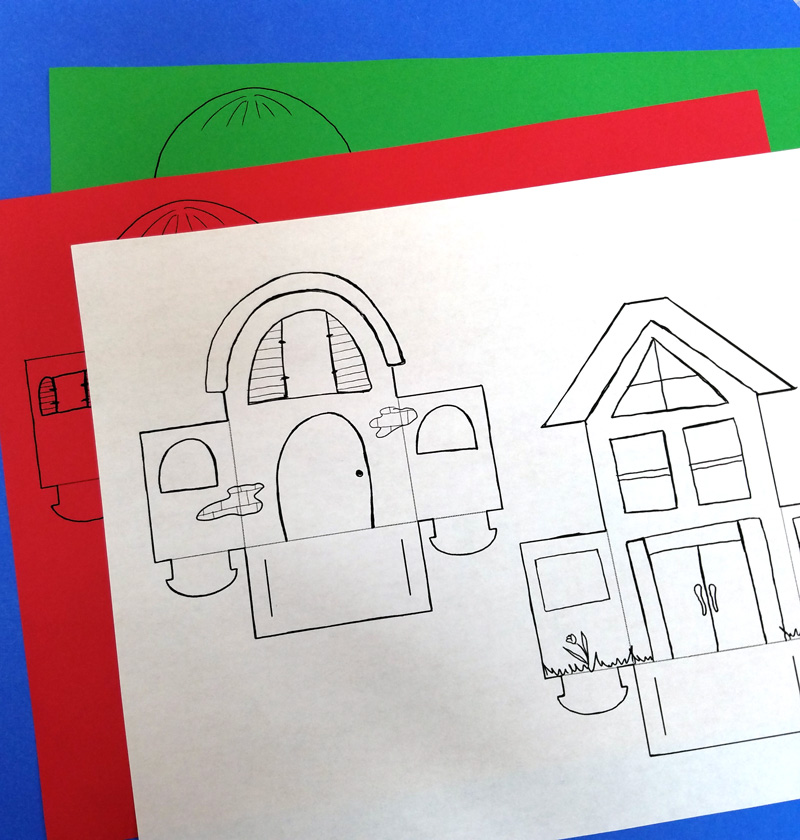 I added my own detail using a gold gel pen. Add in a wreath on the door, some string lights on the more modern house designs… When you're done, you can light it up using LED tea lights – DO NOT USE ACTUAL FIRE!! (Common sense, I know, but I never assume that everyone has it…)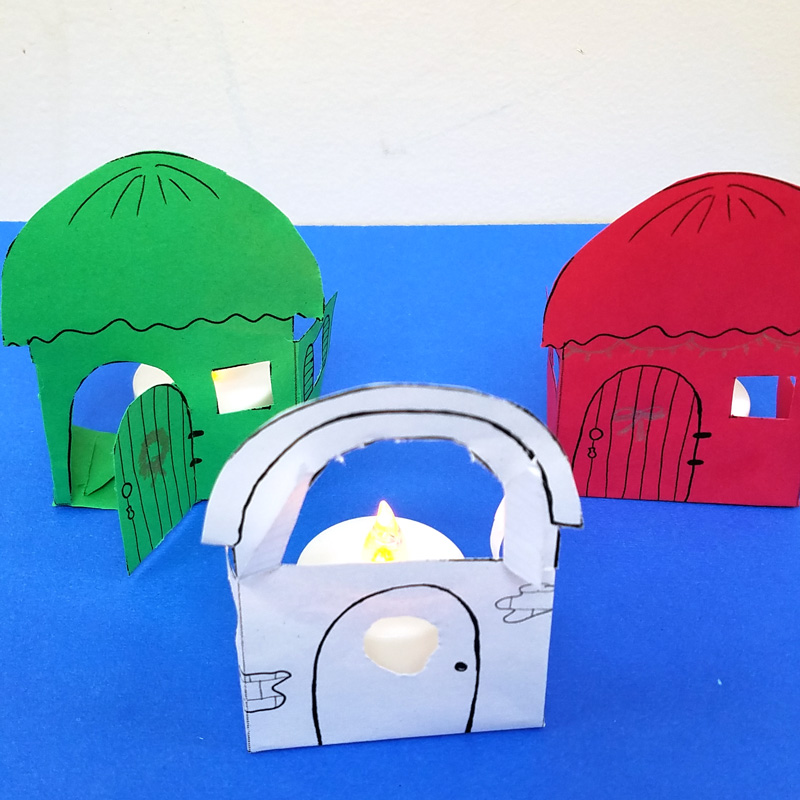 You can put these on your mantel or holiday table to spice up the decor. It's also a fun activity for the kids – they can decorate their dream Christmas house or decorate it just like their own.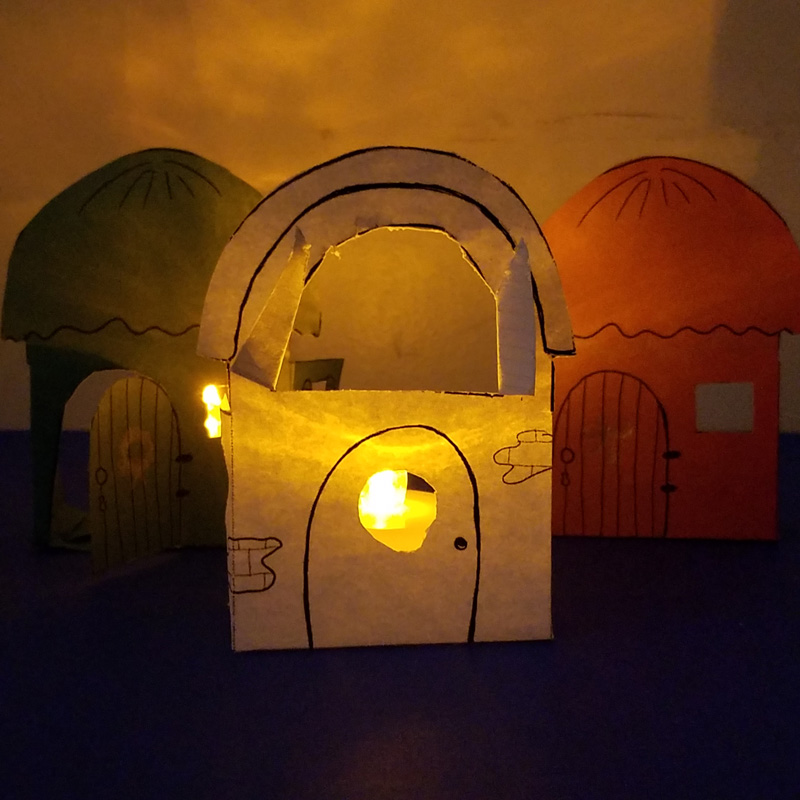 If you cut out the door completely, your light will show – you can add your own windows, open it partially, or leave it closed. Whatever you do, be creative!
What you need for your Christmas paper houses:
The template – download it by entering your email address in the form below. It will be delivered right to your inbox.
[convertkit form=5124859]
How to assemble your Christmas paper houses:
Watch the video below to see it in action, or scroll down for step-by-step instructions.
1. Add detail to your houses if you want.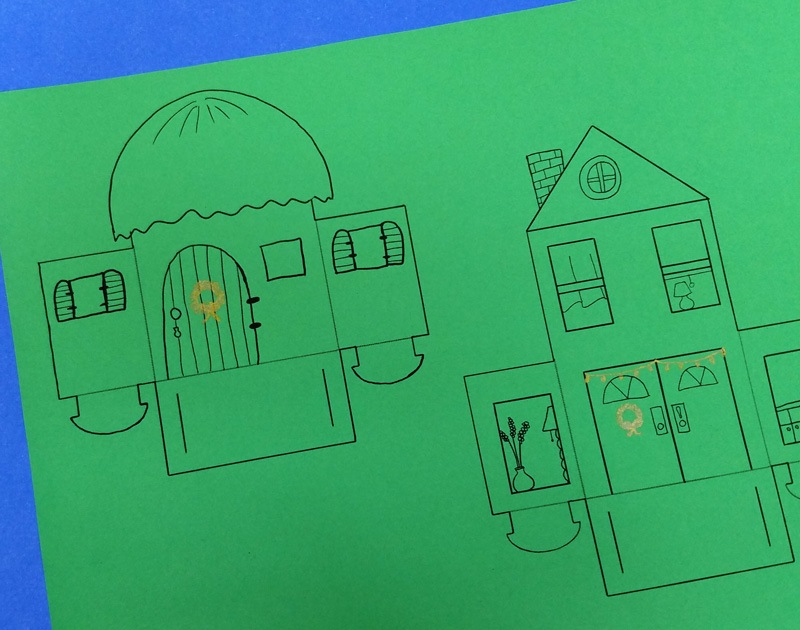 2. Cut them out.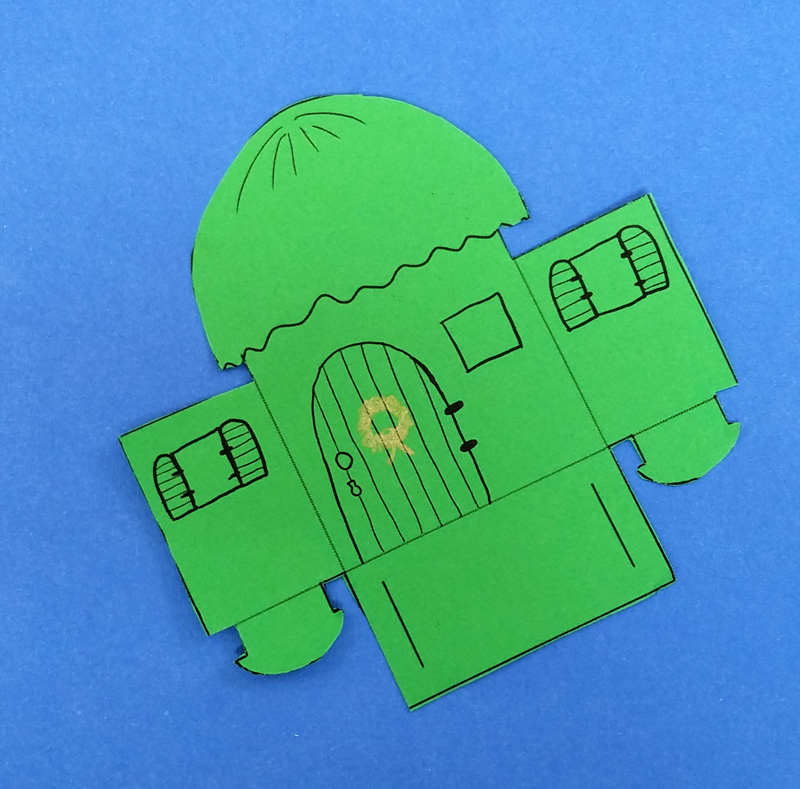 4. Cut out windows too if you'd like, and cut the two slits on the bottom section of the house. Score your house on the the fold lines (the thinner lines.)
5. Fold your house and insert the tab into the notch. It's not so easy – I made it that way so that it stays shut. You need to angle it in. If you're having trouble, make your slit a little bigger.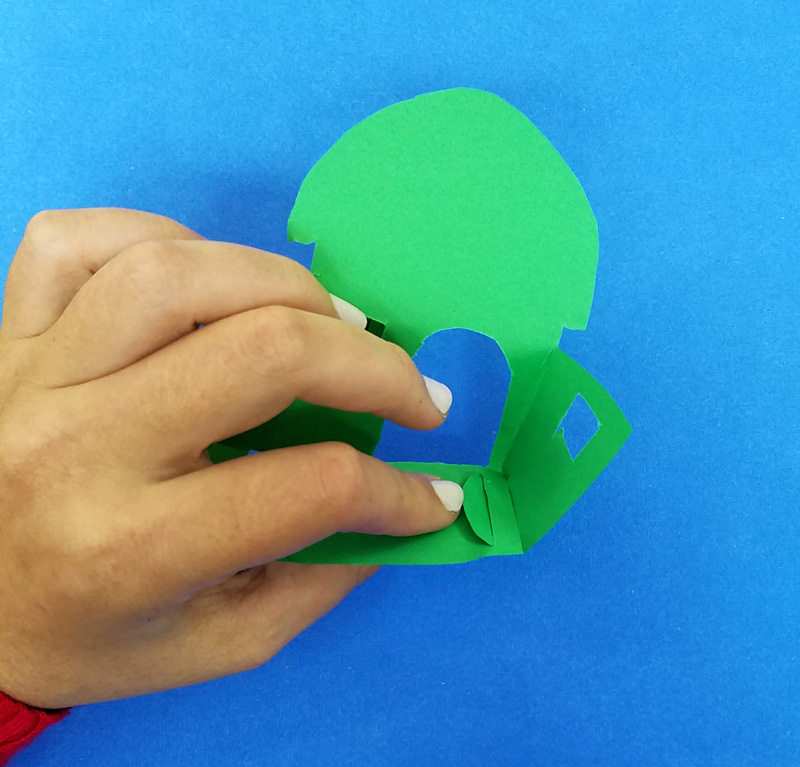 6. Light it up with a battery operated flameless LED tea light.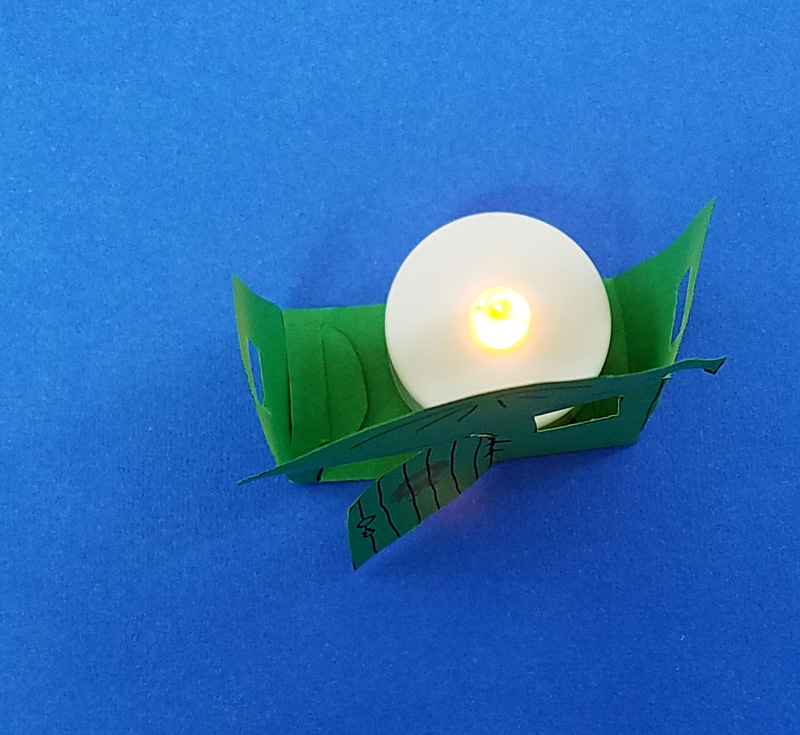 What will you be doing with these paper houses? Comment below!