Learn how to draw a step by step flower using free printable guided drawing instructions! When you're done, learn how to draw insects too! This post contains affiliate links.
---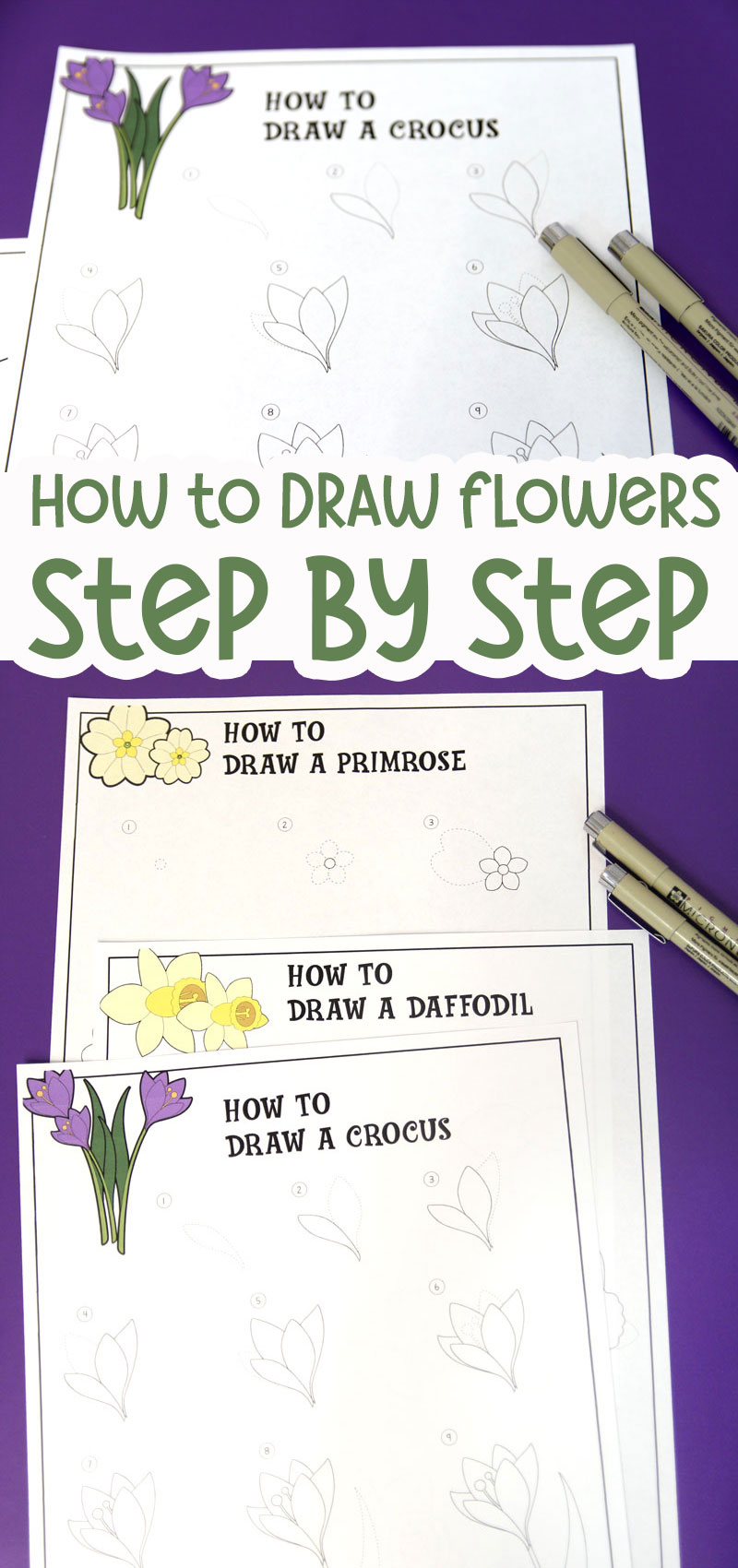 This 15 page free printable features how to draw a step by step flower and is an anthophile artist's dream come true!
I'm super stoked to share this one with you. It'll seriously upgrade your journals and planners, or wherever it is you love to doodle!
In this post:
Which flowers you'll learn how to draw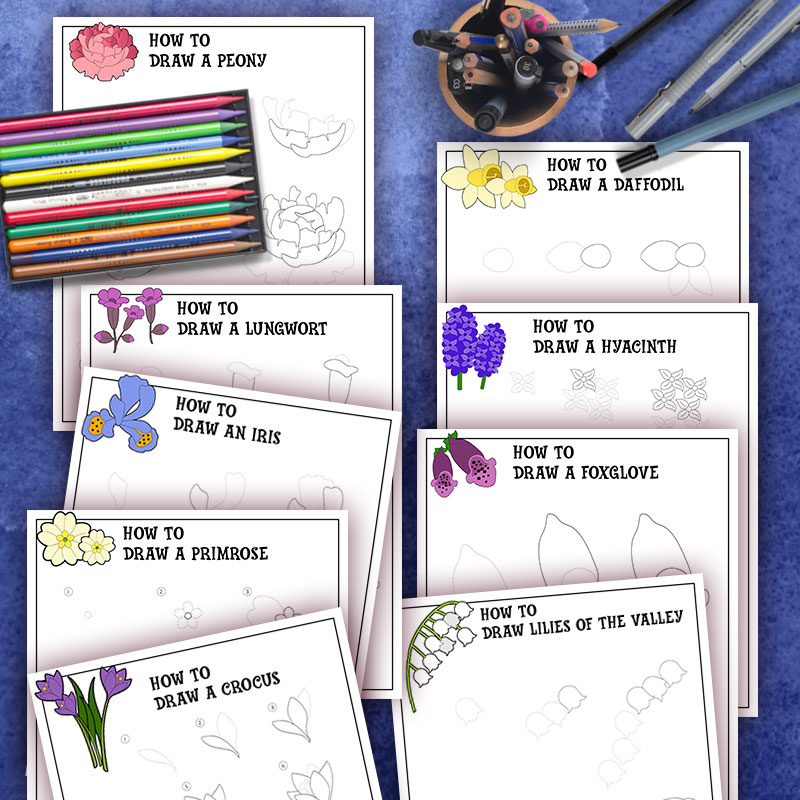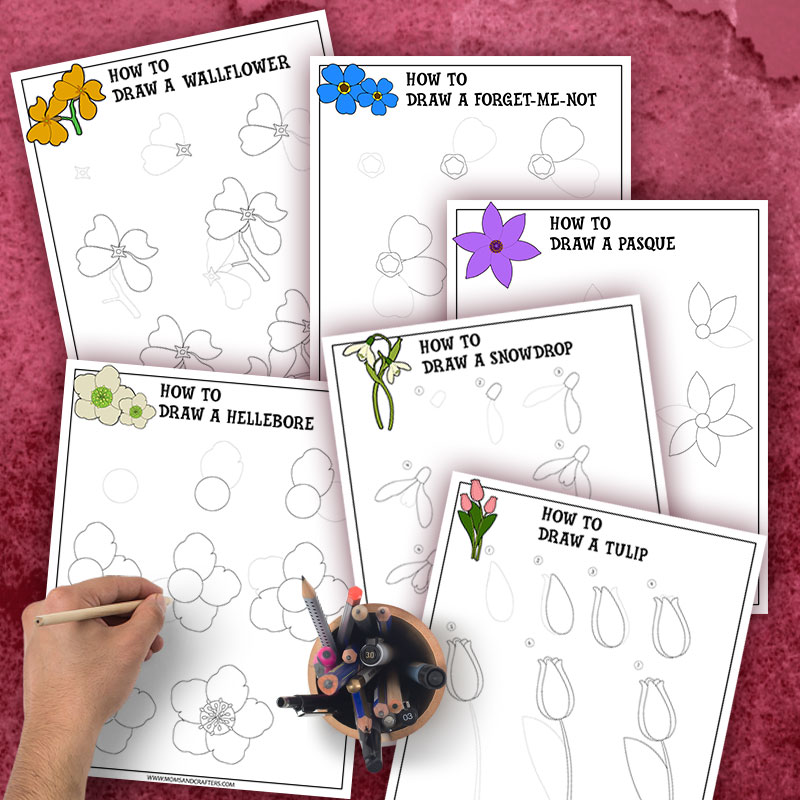 In this free printable, you'll learn how to draw flowers that are more popular (think: tulips and daffodils) as well as more obscure ones (such as foxglove and wallflower). Here is a complete list of the flowers included:
Primrose
Snowdrop
Tulip
Crocus
Daffodil
Hyacinth
Foxglove
Lilies of the Valley
Wallflower
Peony
Forget-me-not
Iris
Isn't that just incredible? You'll be covered for a while with this list.
Tips for using these free printables to learn how to draw a step by step flower
Use these step by step tutorials to make stickers by drawing them right onto sticker paper. Or, make them in large on watercolor paper, and then practice your watercolors to make gorgeous art.
You can also illustrate these on white cardstock, cut it out with a border, and then glue them using foam mounting squares on blank greeting cards or gift tags. What a cool way to add an instant personal touch!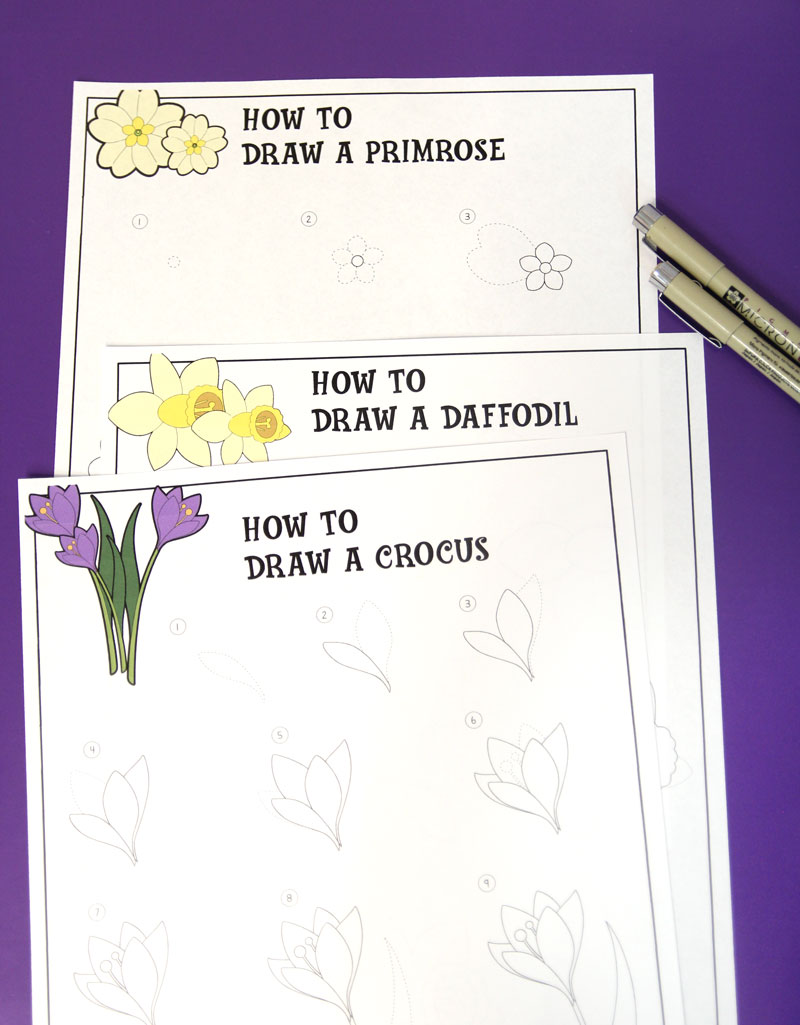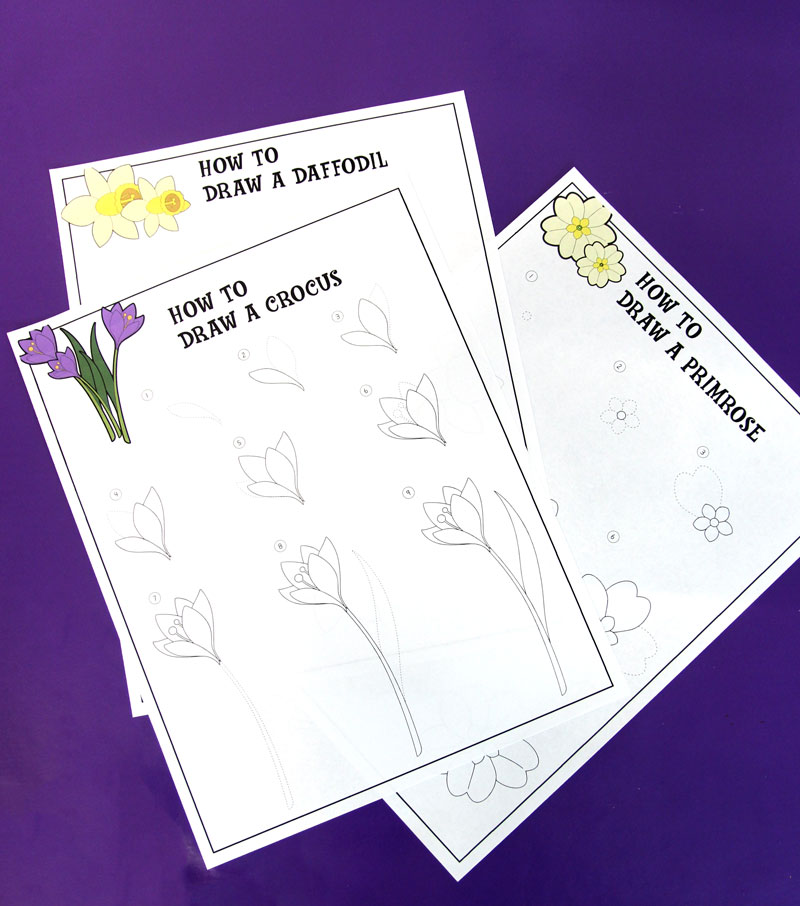 The best way to learn how to draw a step by step flower is to zero in on the shapes and mimic them.
Your best bet is to actually copy and not trace. This way you'll build not only the muscle memory required for future illustrations (which can be acquired through tracing) but also the mental memory and underlying skills.
However, if you're having trouble, you may want to trace a few rounds before going at it on your own. This way you can build the muscle memory first.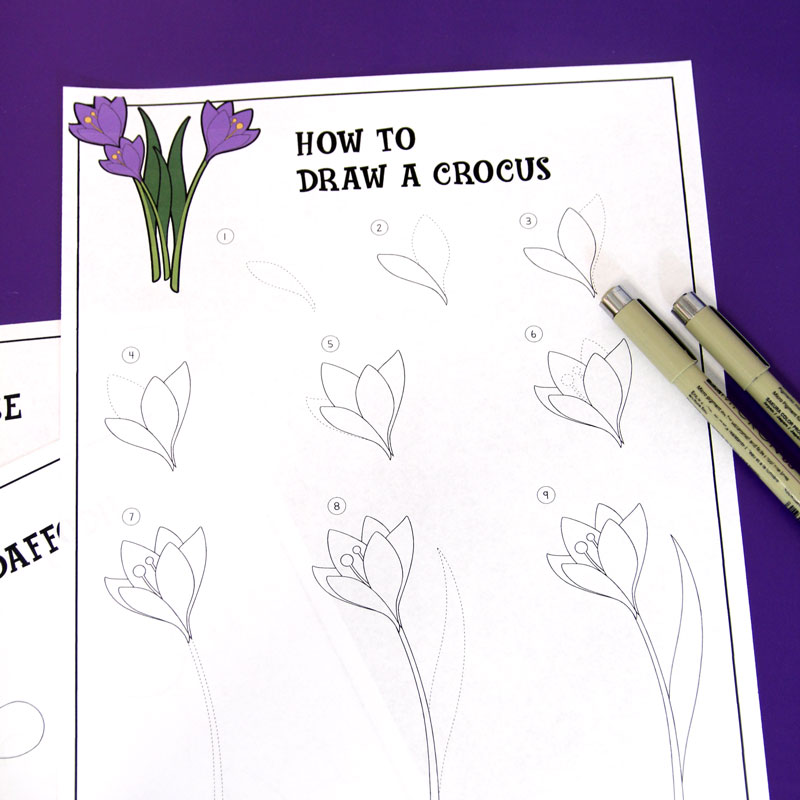 If you'd like to practice a number of times by tracing over this page, you can print it multiple times. Alternatively, laminate it and use a dry erase marker. You can also use vellum to create your drawings and use those directly in journals or cardmaking.
Download your free instructions for how to draw a step by step flower
To download, fill out the form below. You'll be signed up for our free newsletter – unsubscribe at any time in the footer of the emails. I respect your privacy and the law and won't share your information with anyone.
Favorite Illustration Tools for Beginners
New to illustration and want to know where to start with this? There's no single correct answer, but here are a few favorites:
Pigma Micron pens are a favorite among line artists because of their smooth, consistent and fine nibs. They come in a variety of sizes. You can also get them in different colors. Other brands – such as Prismacolor – make similar fine point pens.
Fineliners – While you can use fineliners, such as Stabilo Point 88, for illustration, you may find that it's not as smooth. It is a perfectly suitable choice for beginners. And you'll love using them to slowly fill in your designs as well!
Pencil – Your first few tries are best done using pencil. If you're not planning on shading, opt for a hard nib. Even a mechanical number two pencil works here! Just make sure you have a good eraser.
Colored Pencils – Want to go all out with shading? Try Prismacolor Premier colored pencils. Their soft core makes them easy to layer, and the price is moderate, making it a perfect "first set" for beginners who are serious about their art.
Watercolors – Alternatively, you can outline them in black and fill them in with watercolors or colored pencils. You can find some of my recommendations for watercolors for beginners here.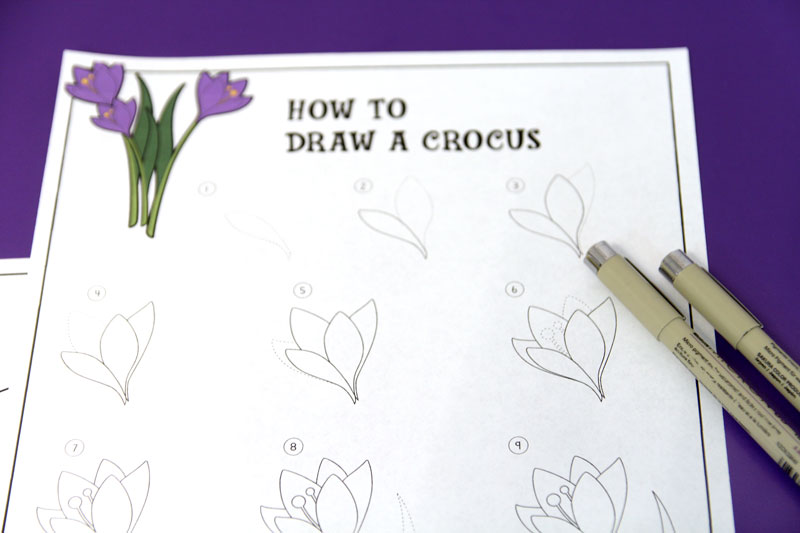 More Books and Printables for Guided Drawing
Want to take your illustration skills a few steps beyond this? Here are a few guided drawing books for beginners that people love!
I hope you enjoyed learning how to draw a step by step flower! Which is your favorite flower to doodle? Comment below!