Got old, colorful nail polish? Craft with it! These fun nail polish crafts are easy, doable, and a great way to use up the polish you don't wear. I love finding new, unique things to make with stuff I already have and this is one of my favorite "unusual supplies!" Disclosure: This post contains affiliate links.
---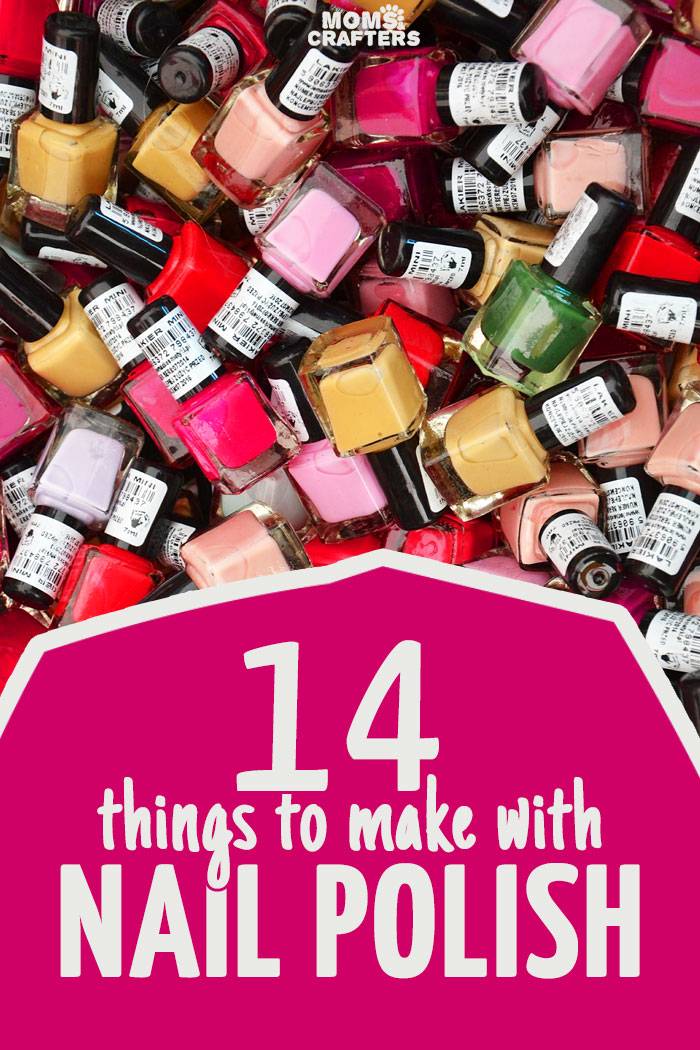 Nail polish has been my favorite unconventional craft supply for a while now. I always have colors that I did not end up liking, or older polishes that are too thick to really use. I also love getting fun colors on the cheap from inexpensive brands.
If you're just getting started with nail polish crafts, start with your collection, and add in a multi-pack of colors to have handy. Some nail polish crafts require special polishes. For example, some will call for a crackle effect, some a glitter. But having a rainbow of colors handy will definitely jump start you for most of these. For effects, go for a brand you trust. For solids, use up the cheap brands that you didn't like!
14+ Fun Nail Polish Crafts
Fashion Upgrades Using Nail Polish
Upgrade an old pair of bangles in minutes! Painted bangles are so much prettier than plain ones. Notice how the texture shows right through.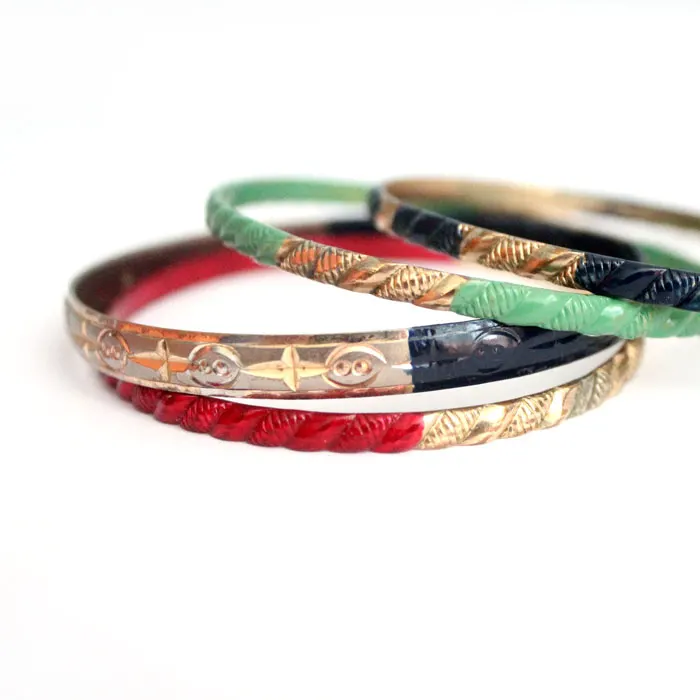 These neon chain earrings by A Splendid Assemblage are genius and chic! Jewelry making skills involved are very basic and the result is awesome.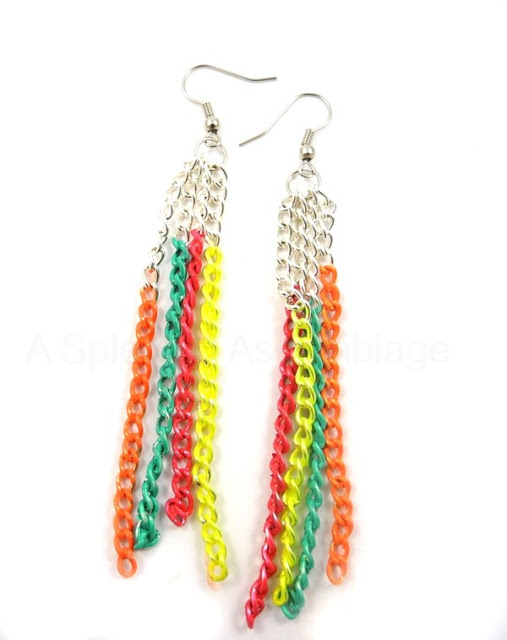 Funky and fun seashell earrings use nail polish in a surprising way! (Hint: it's not used a a paint in this case).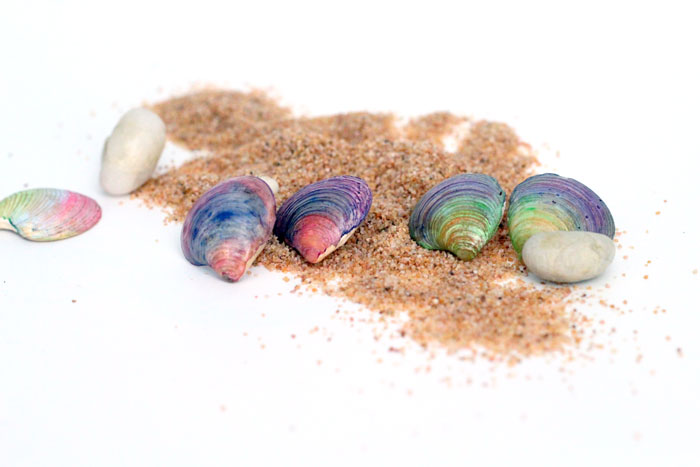 Upgrade sunglasses to mimic a designer pair in a simple craft by Real Girl Runway. I can see any teen or tween digging this one!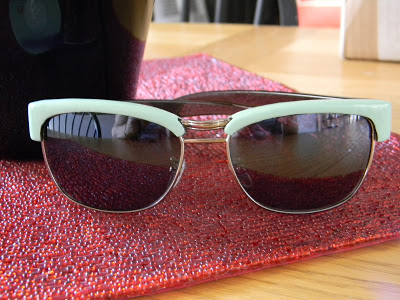 Make a gorgeous faux Druzy bottle cap necklace as well as druzy studs, using nail polish for a beautiful gilded edge. Using glass glitter really upgrades things on these.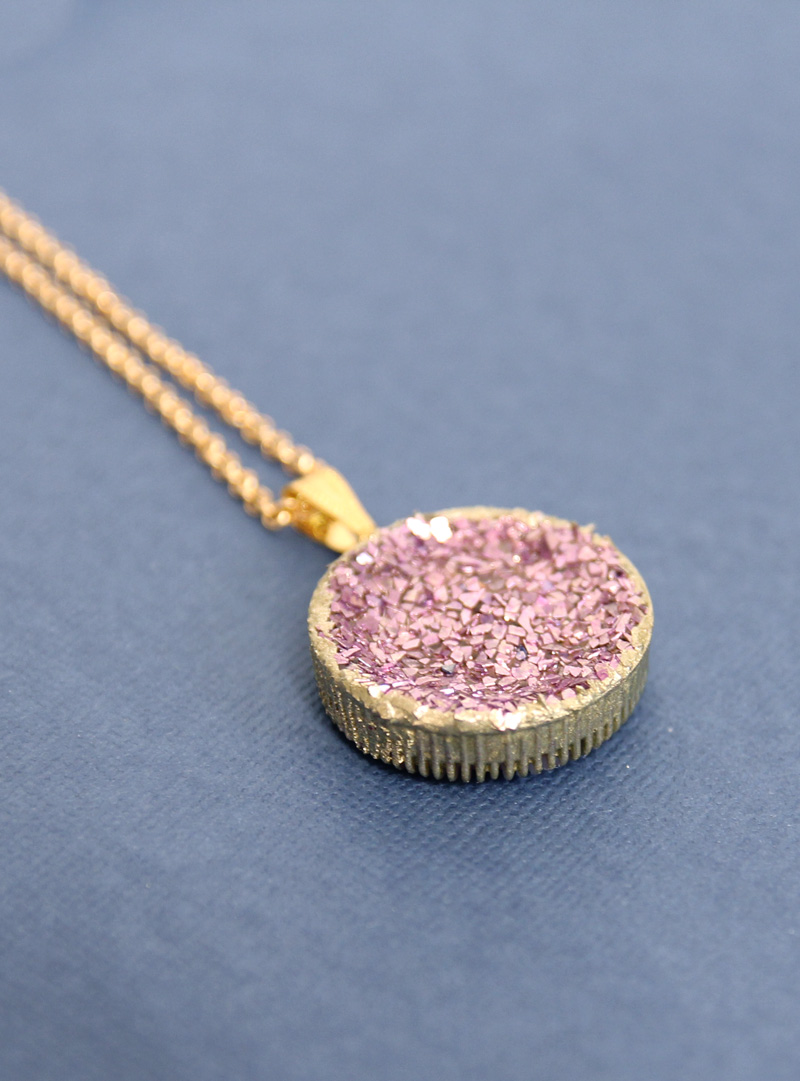 The possibilities are endless for these mini sunglasses charms! You can adapt it as a pair of shades for your child's favorite Barbie-style doll too!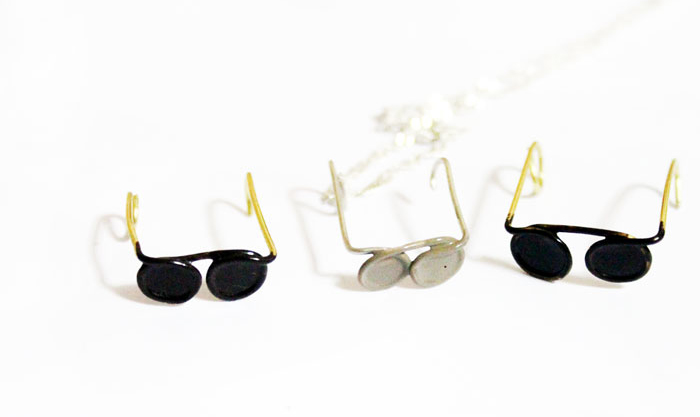 Turn acrylic cabochons into beautiful jewelry using nail polish in this wire wrapped cabochon tutorial!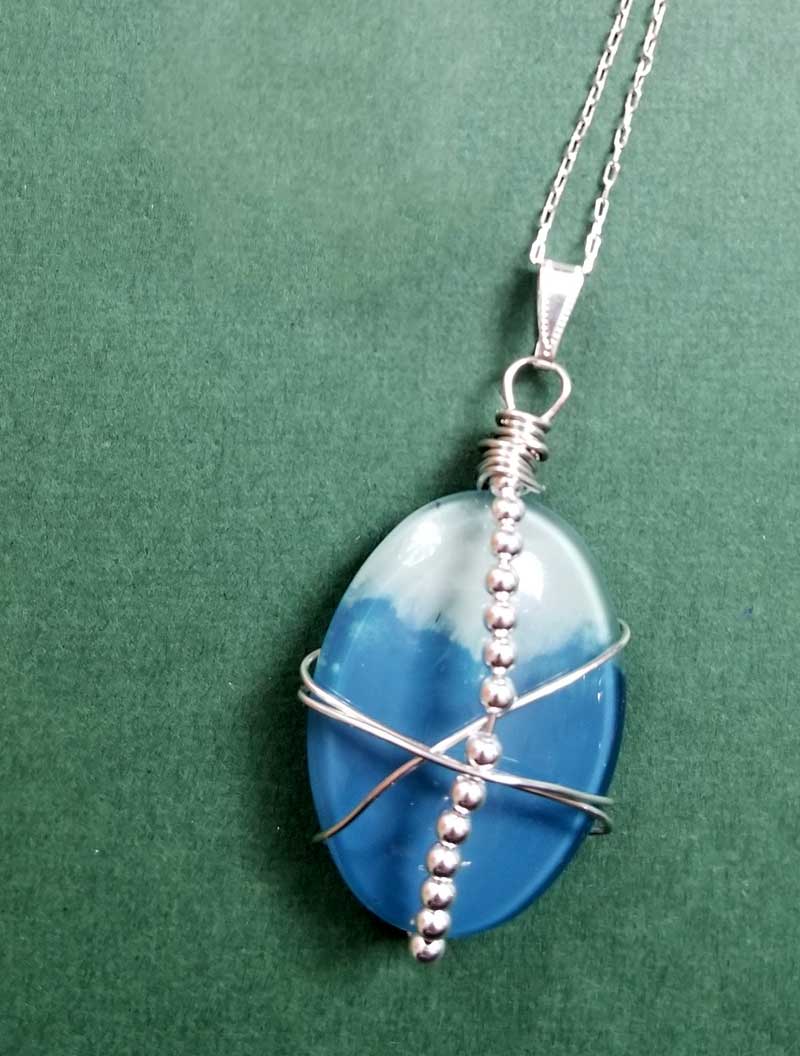 Pair Eyewear are glasses with interchangeable toppers/fronts so that you can easily switch up your look. Snack Rules teaches how to customize your own toppers using nail polish (and other methods).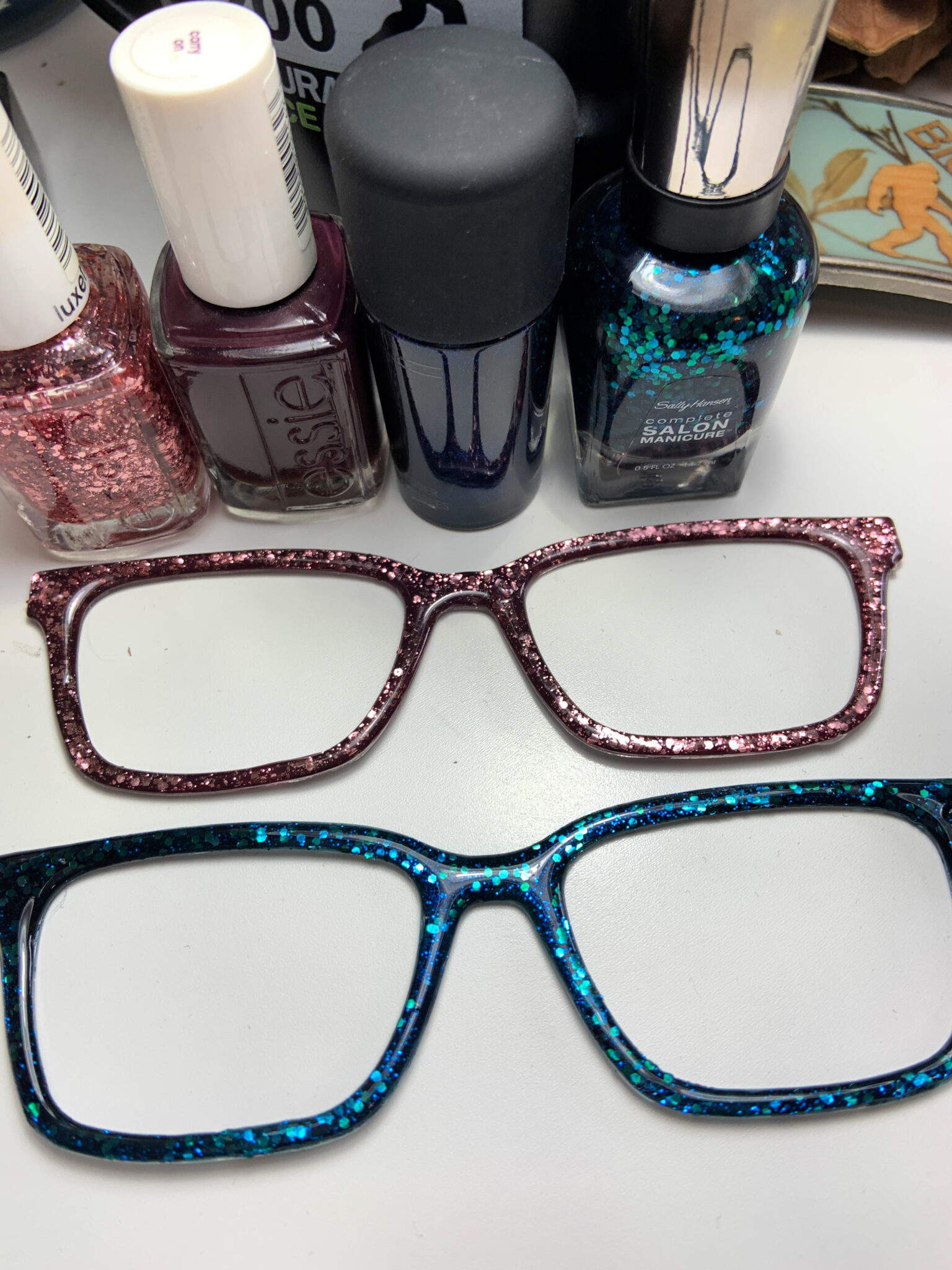 Make faux gemstone beads and then turn them into fun wrap bracelets with an easy and trendy tutorial!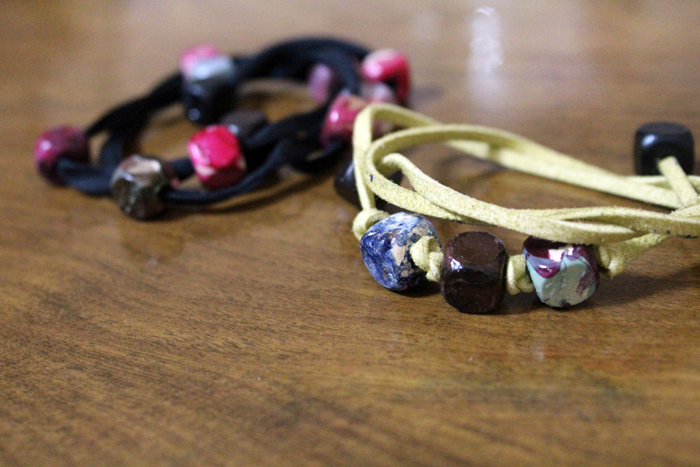 Colorful Craft Corner made a super cool dragonfly pendant from wire and… you guessed it! Nail polish, of course!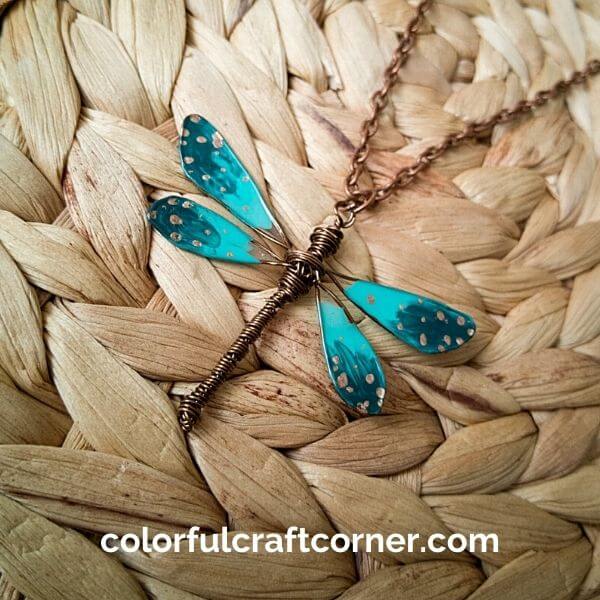 This is one on the top of my to-do list! Make these minimalist color blocked stud earrings by In Honor of Design in minutes!
Make these color blocked bobby pins by The Thinking Closet on the quick and cheap! Stack 'em up and give 'em to friends!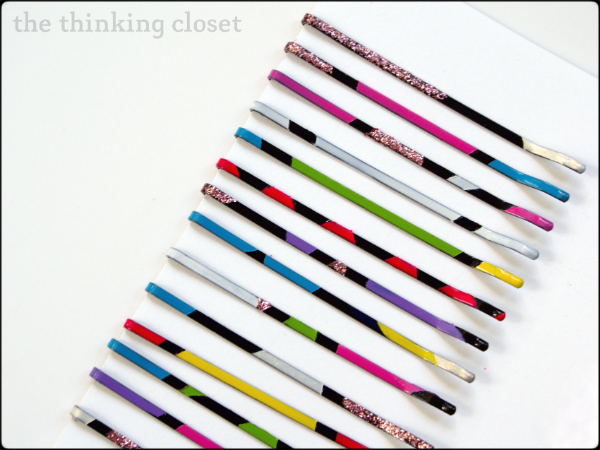 I was always a big fan of these washer necklaces by Sunhats and Wellie Boots. Make a bunch, wear a few at once, and give them out to friends.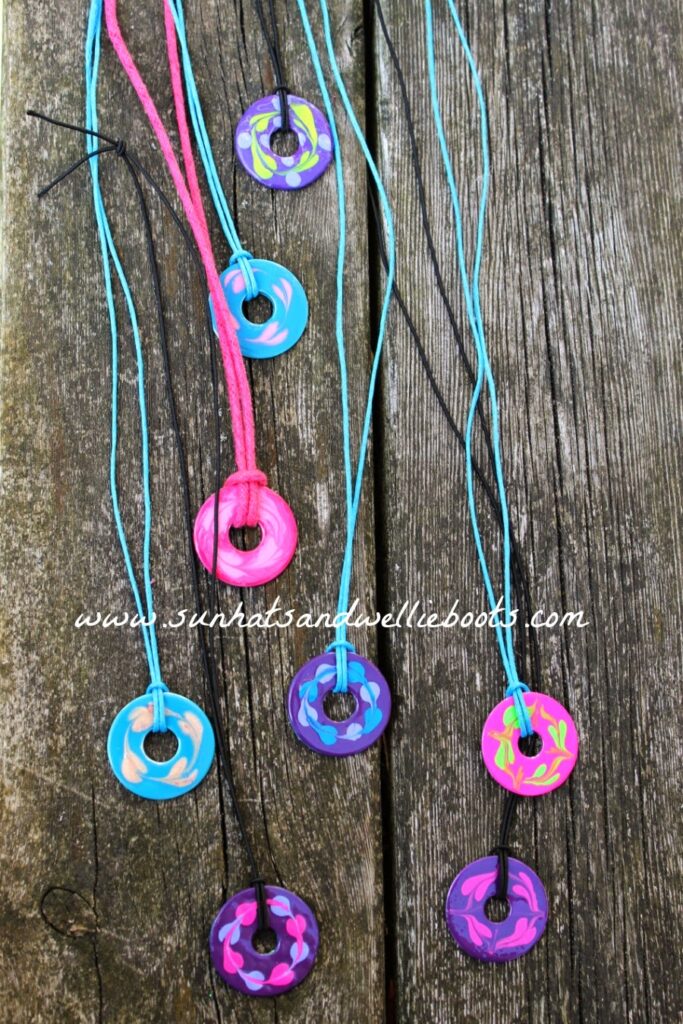 Nail Polish Crafts for the home
Get crafty in the kitchen with these enameled teaspoons. What a lovely hostess or housewarming gift!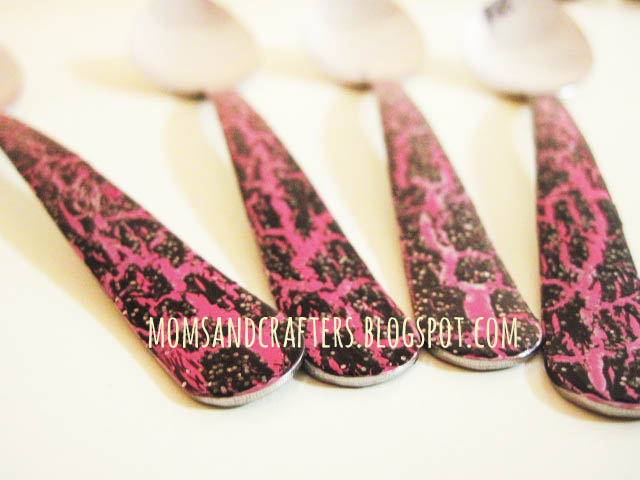 One of my favorites of all time, this dipped rainbow candle is a beauty! It uses one color at a time, with the translucent quality of nail polish really shining, and the hydrodipping technique giving a gorgeous texture.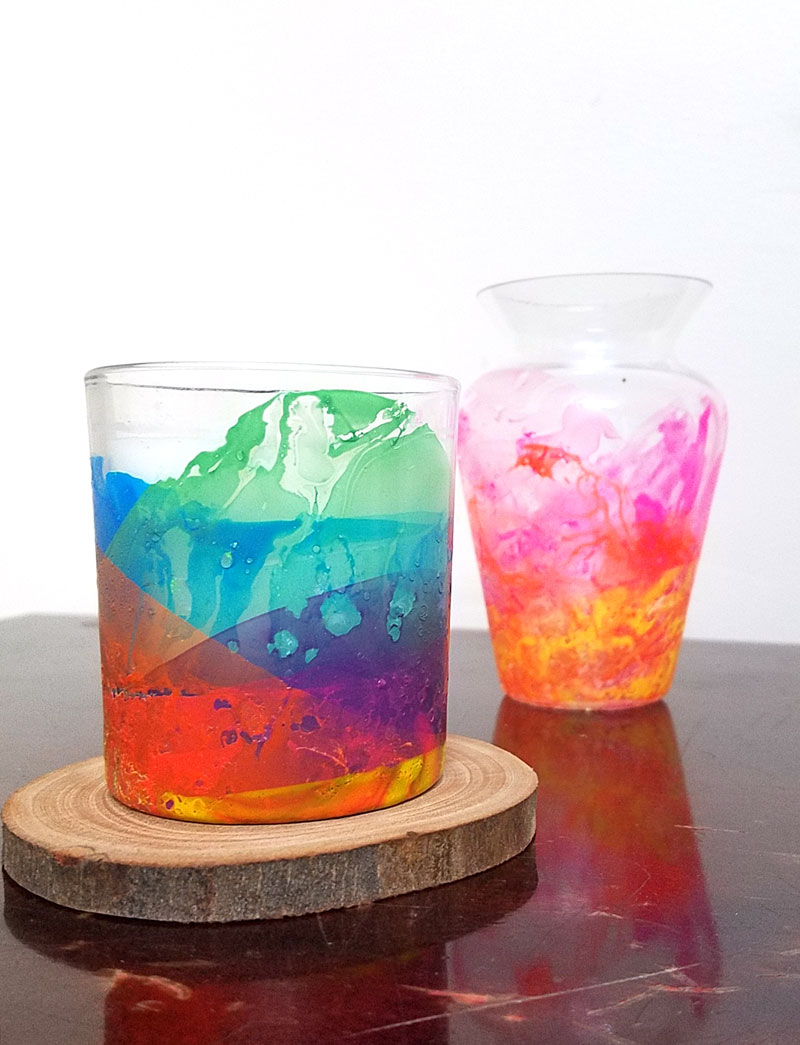 Color code your keys with a fun idea from A Bubbly Life: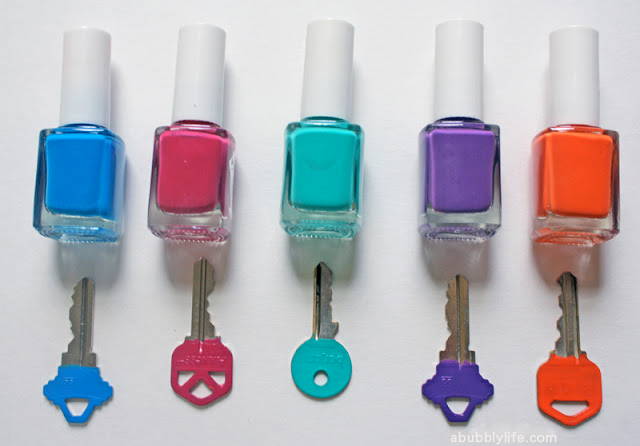 If you can create art on nails, why not make it on canvas? This art canvas by Inner Child Fun can star in the perfect gallery wall.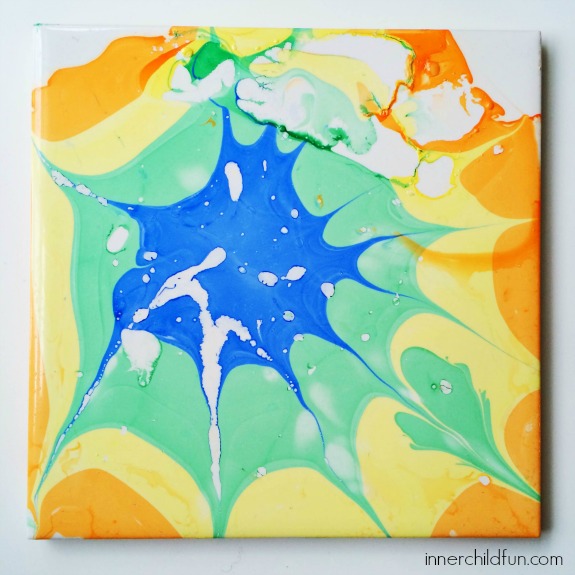 Use puffy fabric paint and fill in the spaces with nail polish to make pretty decorated bowls for condiments, keys, jewelry, or whatever you'd like.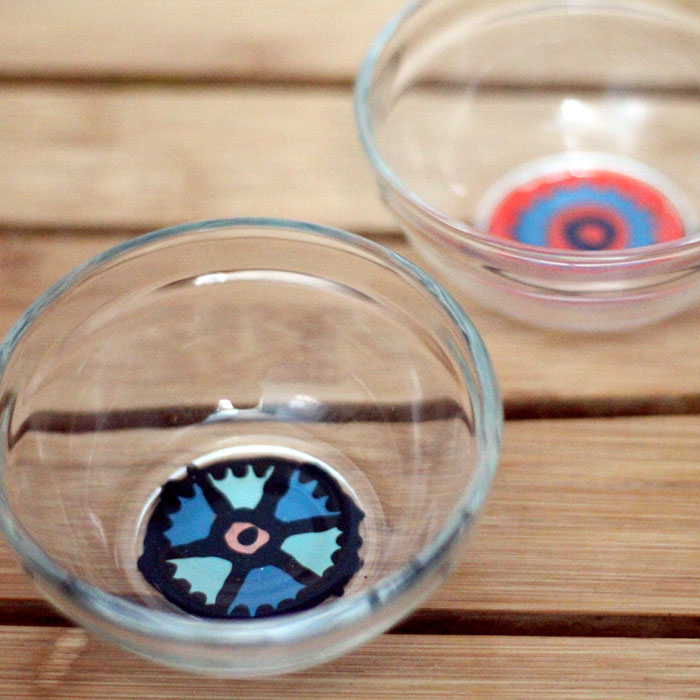 Gilded agate coasters from Thou Swell are chicer than plain agate coasters and so easy to make!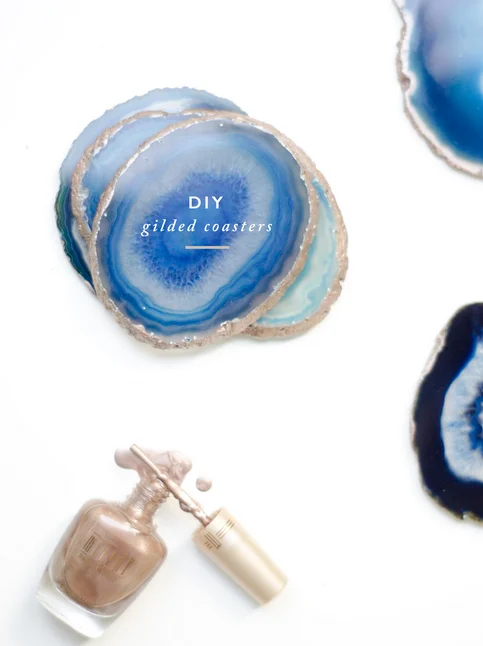 These marble dipped vessels by Sugar and Cloth look like they're made of real marble! The result is amazing.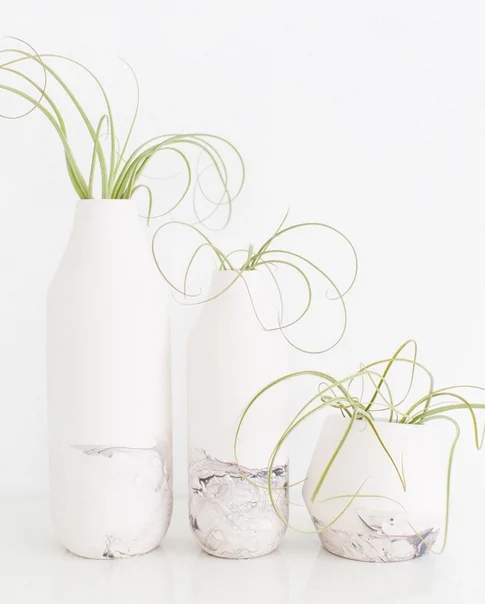 More things to make with nail polish
This heart magnet has a beautiful enameled look thanks to nail polish. You can also make this on flat wood squares to place on a card.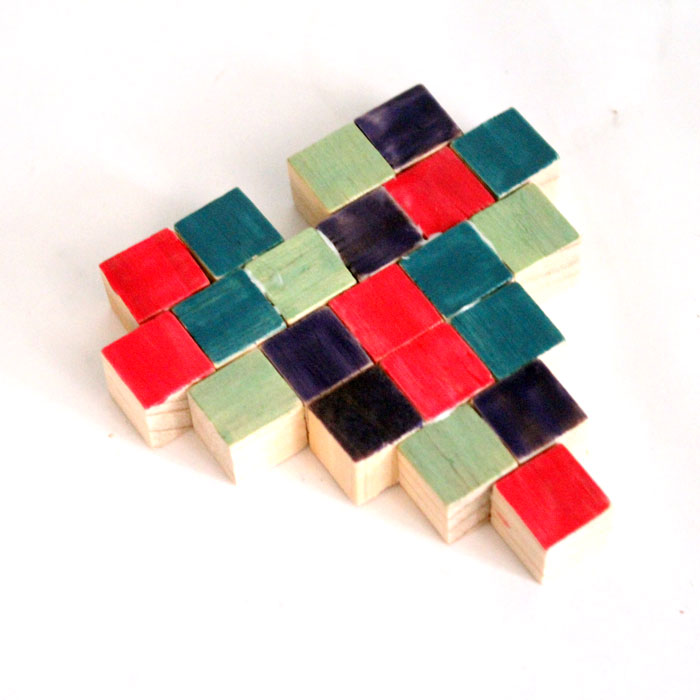 Check out these chunky wooden alphabet magnets by Arts and Crackers – they are so cool. I am sure your little one will love it!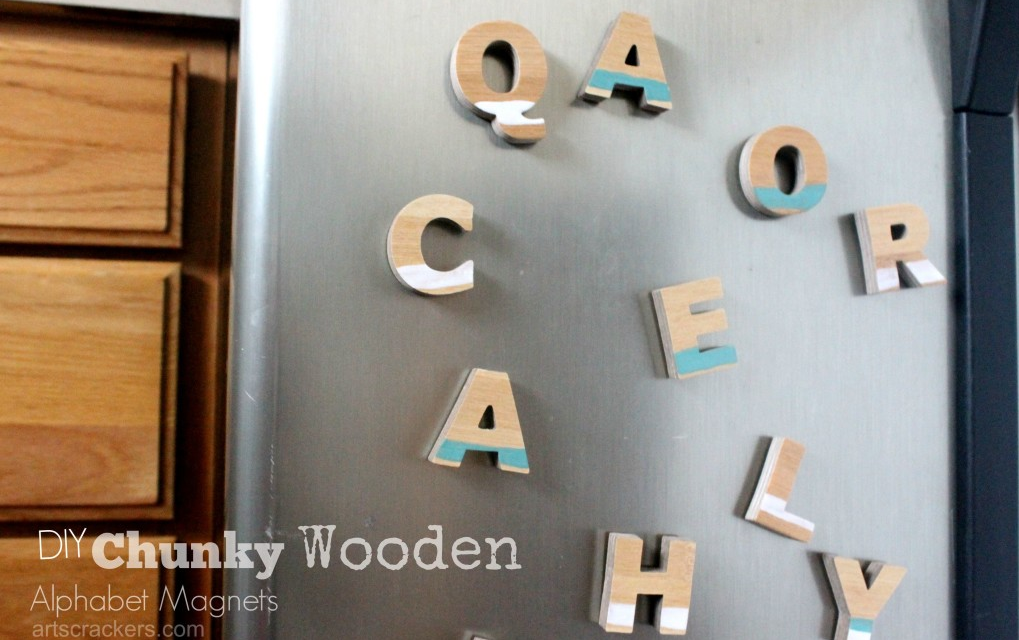 Crafting Ireland teaches how to make versatile enamel dots as used in this pretty card.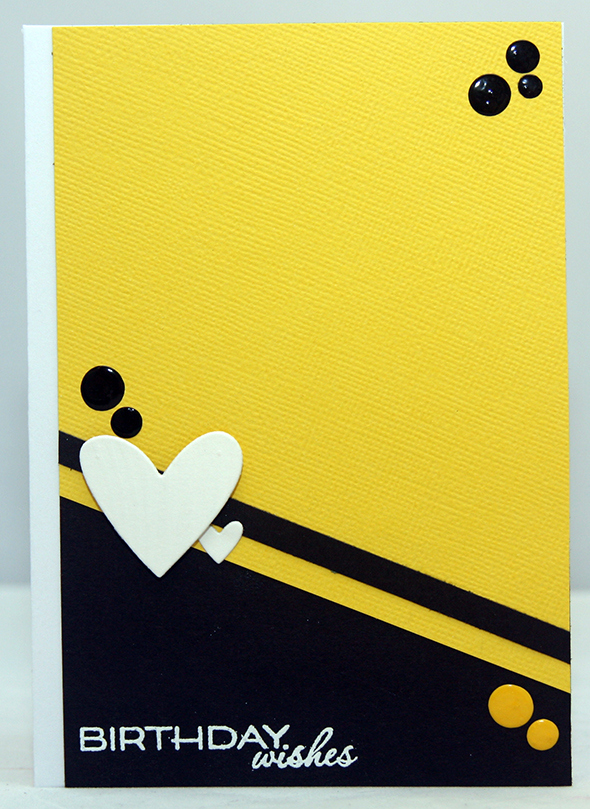 Glitter Magnets by Finding Zest are another easy and functional craft your tween will love!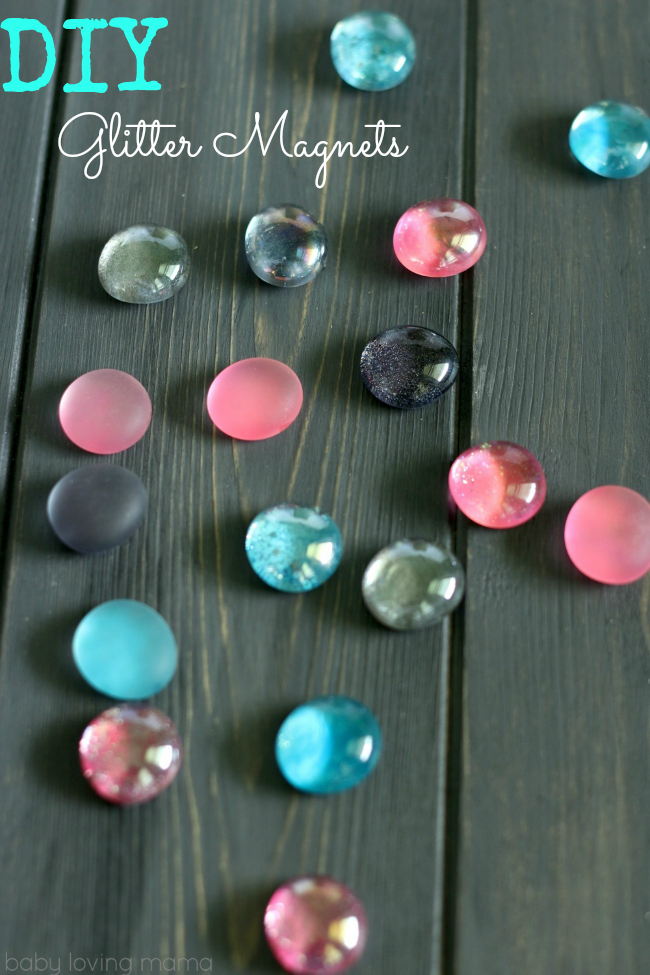 Make these adorable custom pencils for back to school, by Arts and Crackers. Click the image for the full tutorial.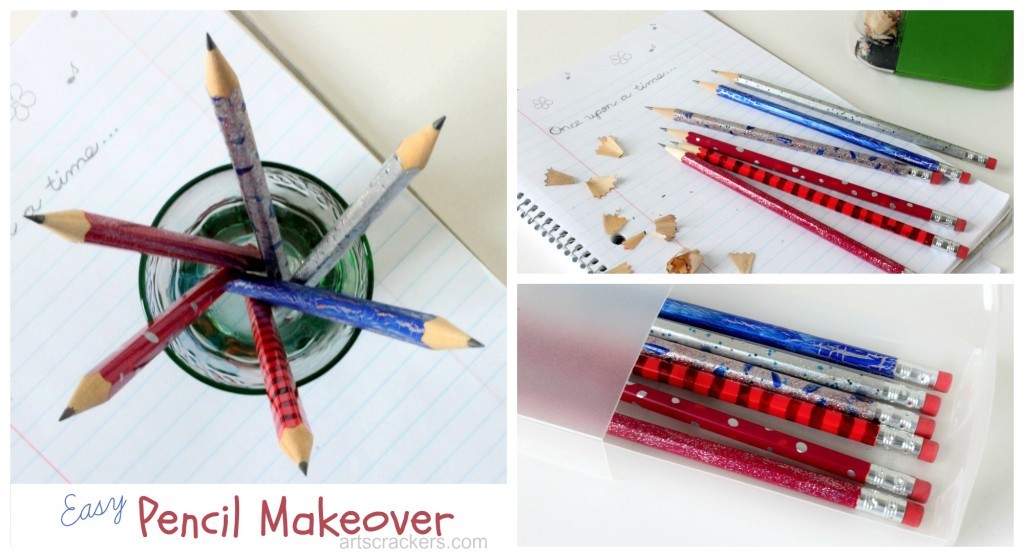 The Craft Train shares this rock painting genius – use nail polish to craft ladyrock bugs! She shares some tips for using the nail polish with kids too.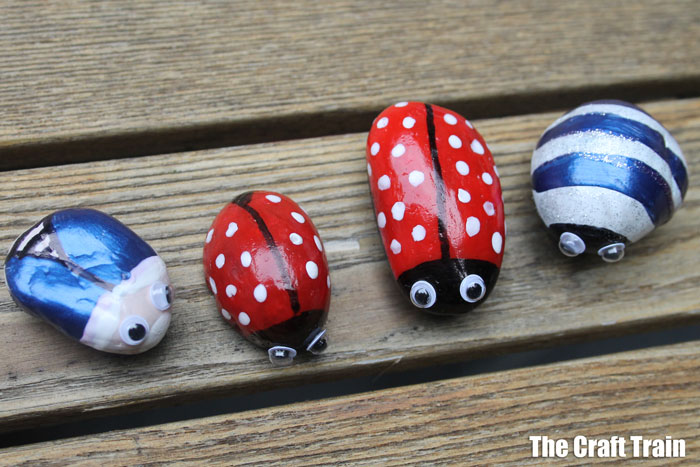 You'll want to store these marbled makeup brushes by A Bubbly Life out in the open. (A clear makeup container does the trick.)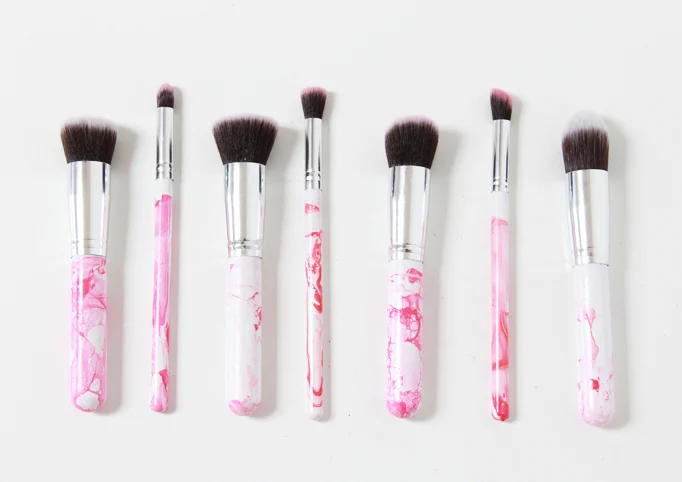 Add sparkle to your home with glittery snow flakes by Muslin and Merlot.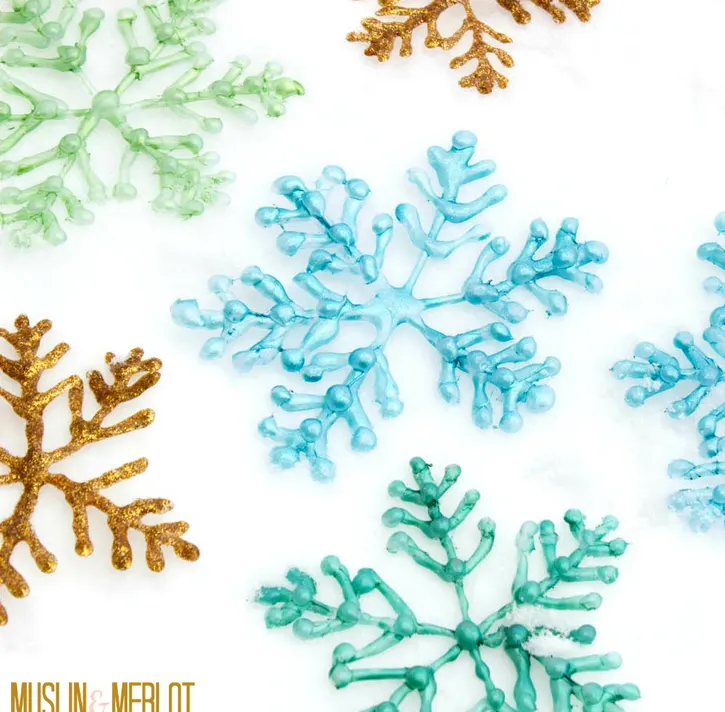 ---
Want to learn how to make jewelry out of anything (including nail polish!?) Get the book!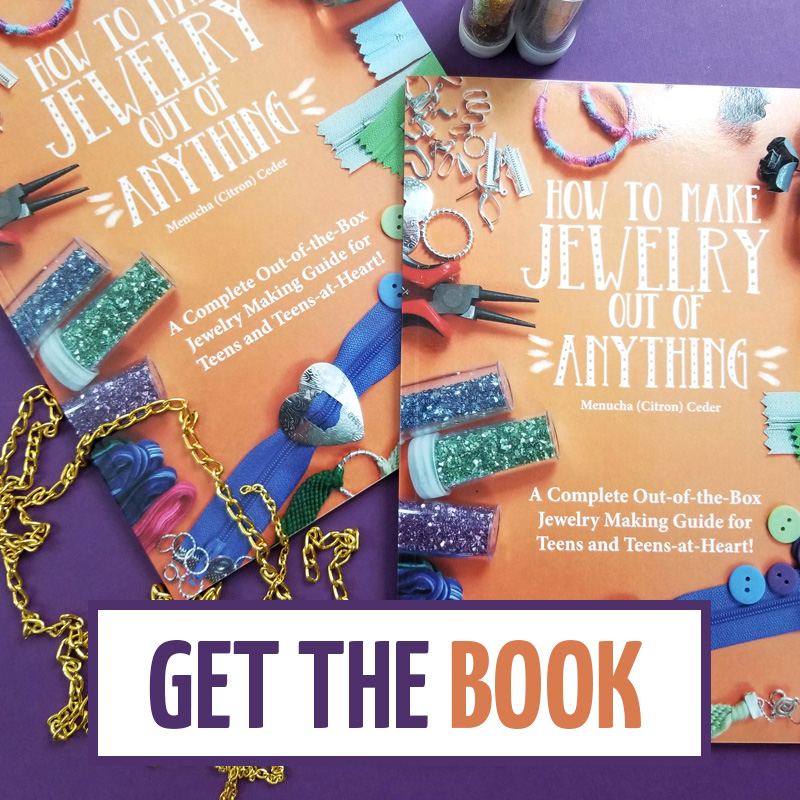 ---
What nail polish craft ideas can you add to the list? Comment below!
Want more? Check up my follow-up post – featuring NAIL POLISH HACKS – alternative ways to use your nail polish (other than crafting).