Did you know that different groups of animals have a special term they are called when they appear in a group? Those are called collective nouns. You may have heard of a herd of elephants, but a little less common would be a parliament of owls. I've joined with some other talented crafters and designed this paper owl craft with a free printable template, as part the creative collective nouns blog hop.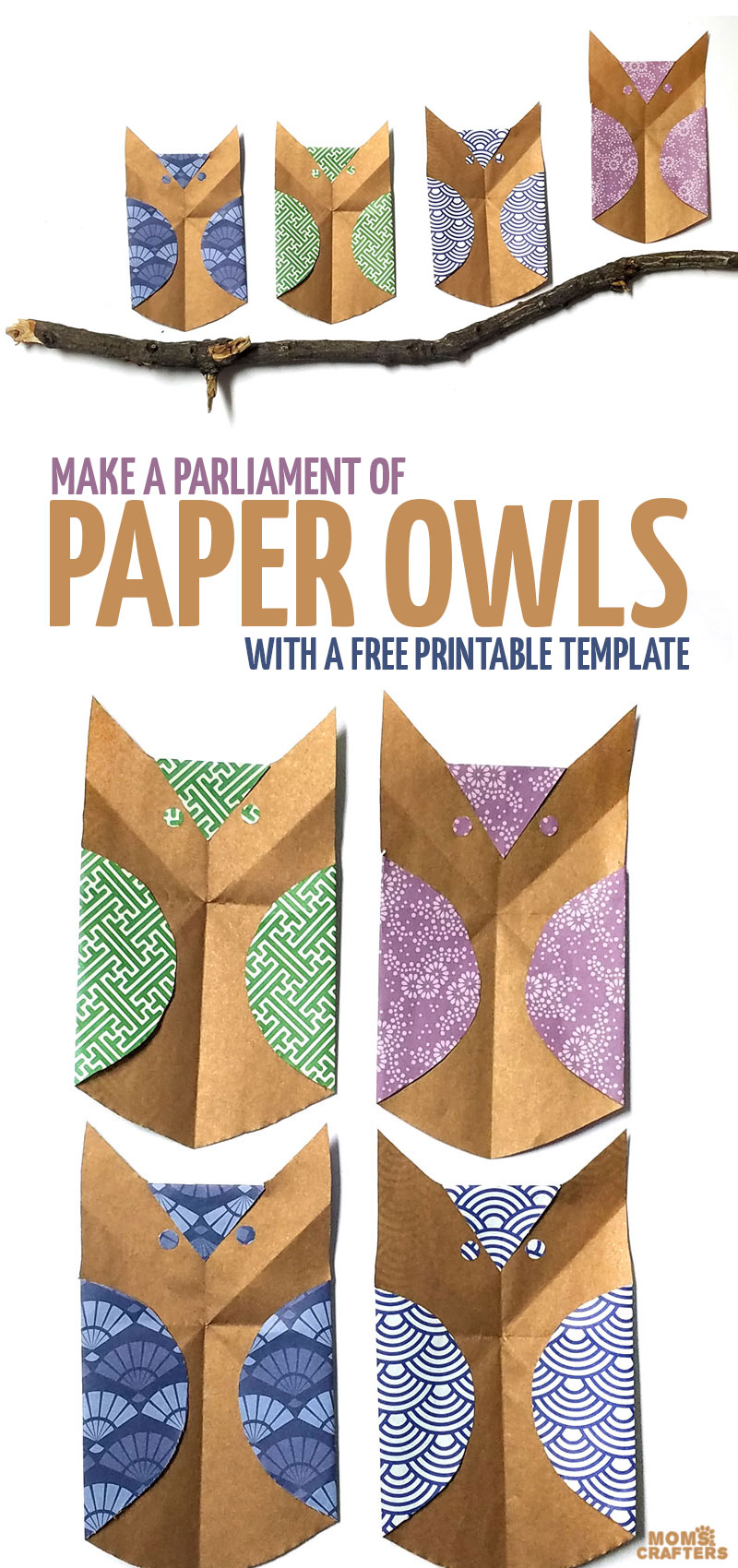 When I first made this paper owl craft, I was planning on stringing them into a garland or hanging them from a stick as a wall hanging. But since I used double-sided origami paper to get the fun two-toned effect, it was too lightweight and didn't hang nicely.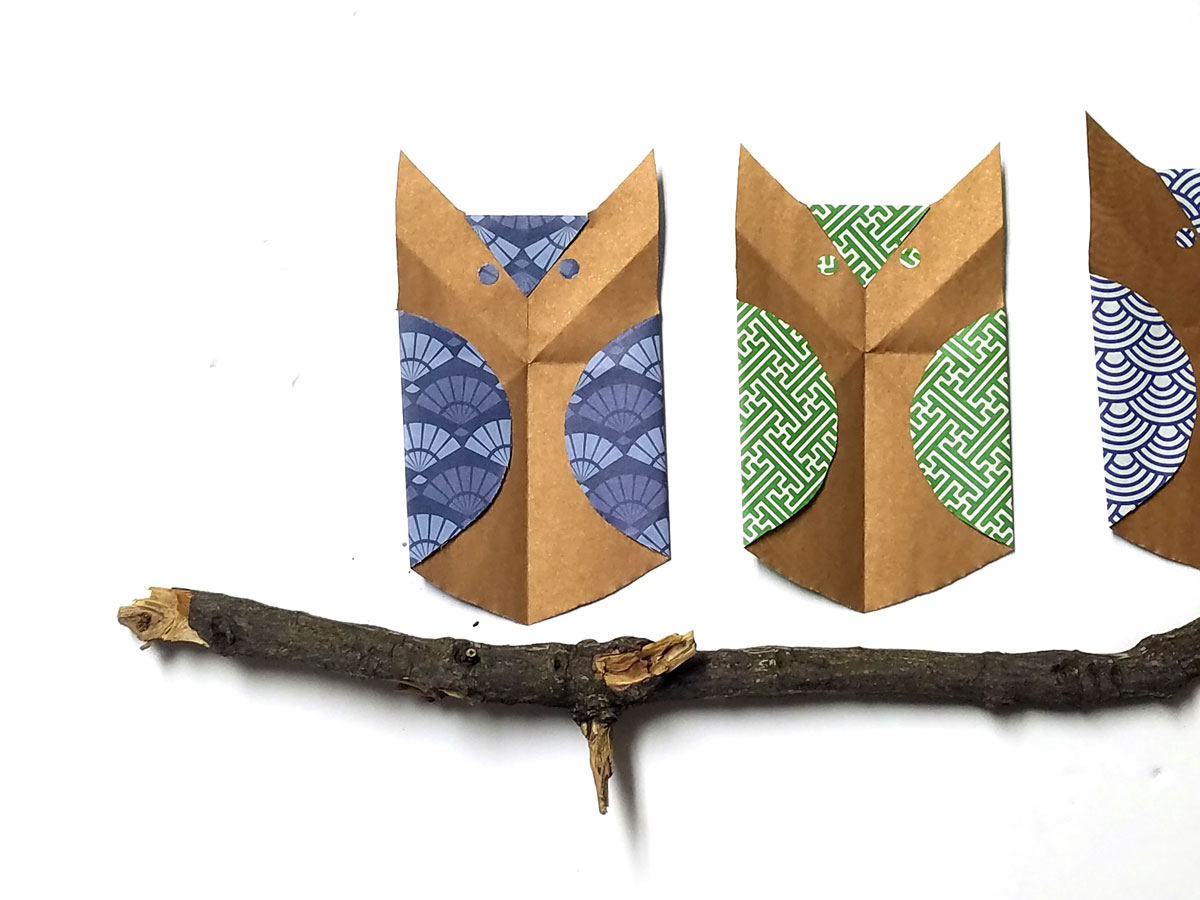 I love how it looks as is, and even attached the owls to a sheet of paper over a stick – it makes a beautiful wall art for a kids room.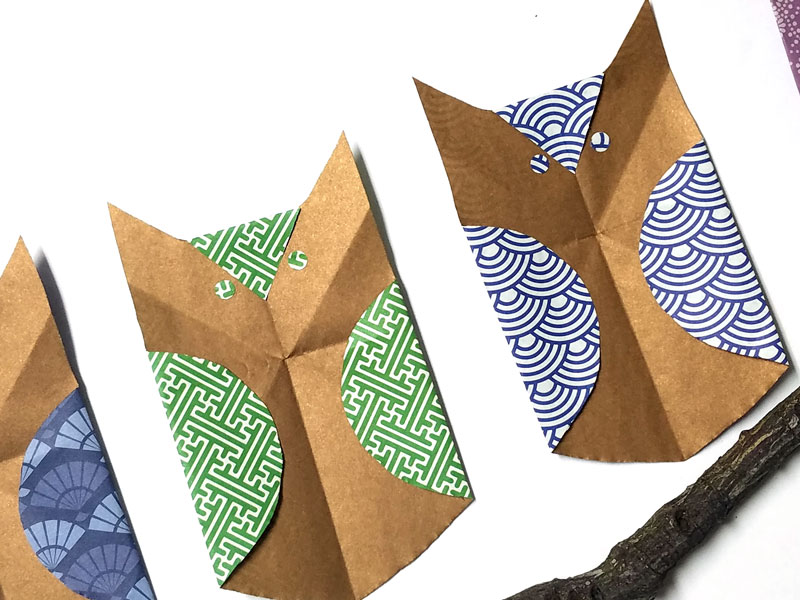 If you want to make a garland or a wall hanging from this paper owl craft, you can paste regular paper or card stock back to back so that it's much heavier. You may need to use a scoring tool to fold it nicely, since the thicker papers (especially card) don't have as smooth a fold as origami paper.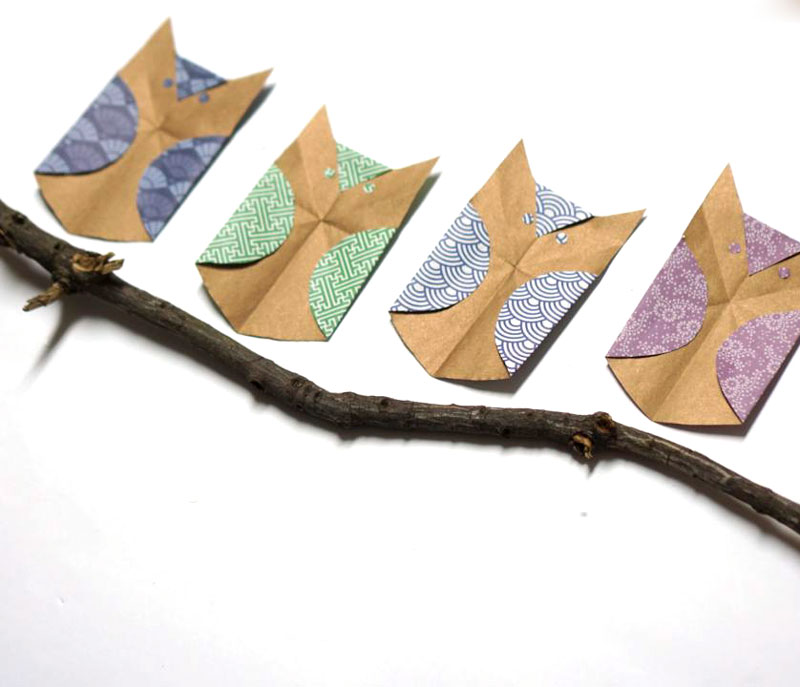 Watch the video below, or scroll down for the supplies list, template, and instructions:
What you need to make a paper owl craft:
The paper template – enter your email address below to get it right in your inbox. ** I put them three to a page for your convenience.
[convertkit form=5124901]
How to make a folded paper owl craft:
1. Start by prefolding your paper to mark your center and to make the owl face shape. Fold it in half each way unfolding in between, then fold corner to corner each way to form an X, unfolding in between. (The most important fold is the X, but I like to have the whole thing folded in advance…)

2. Fold your paper in half (refold along the vertical line). Cut out your template, and place the long straight side along your fold line. Mark it with an erasable pen or pencil.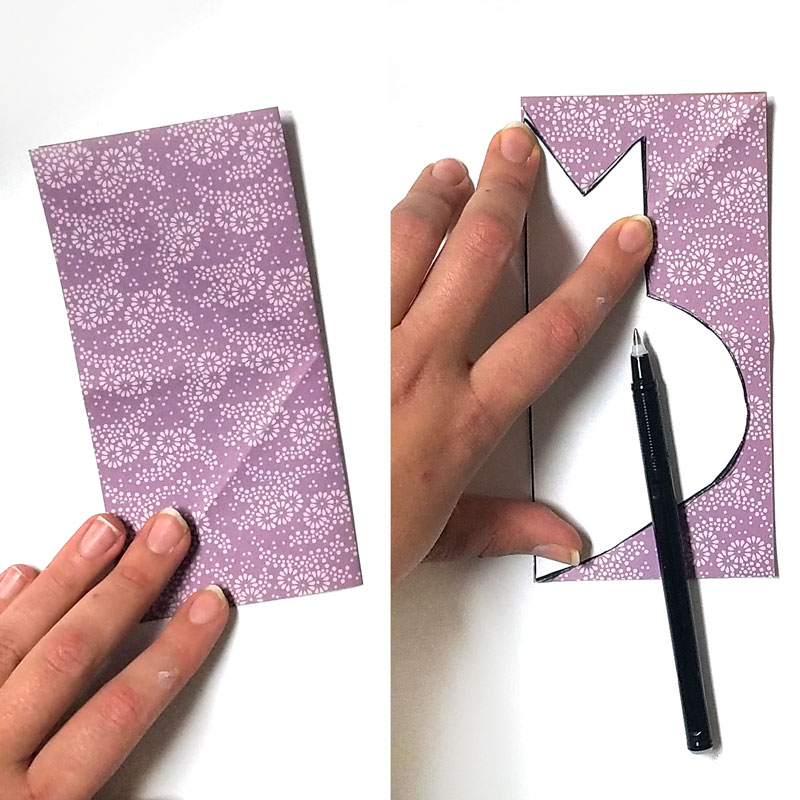 3. Cut out your template and unfold it. Place the side that you want more of showing (for the body) facing up and the side that you want for the wings, etc facing down.
4. Fold the sides inward so that they form a straight edge with the top "crown" portion.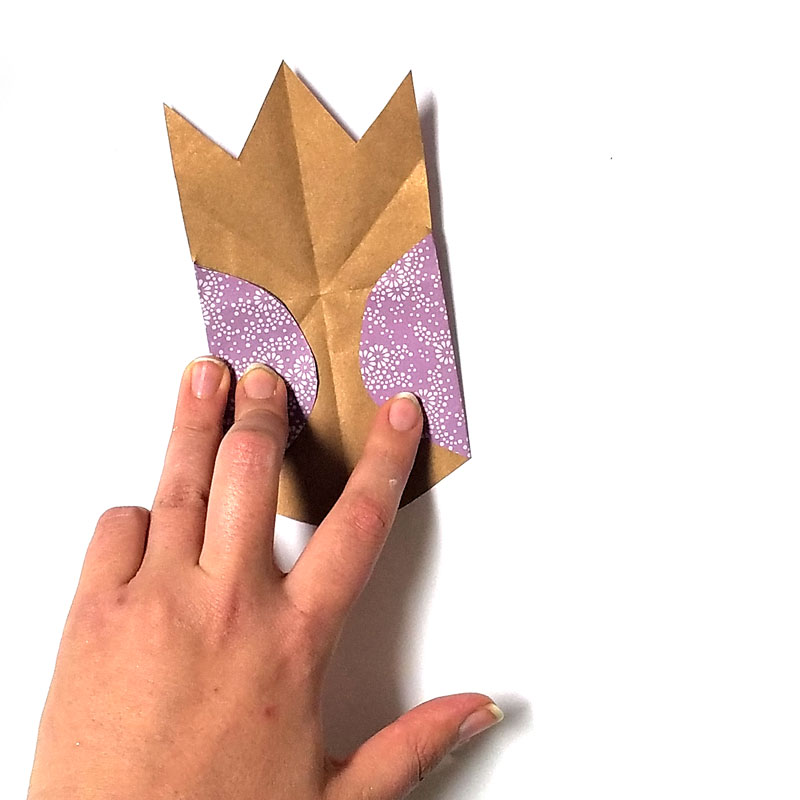 5. Fold the center triangle on the top down.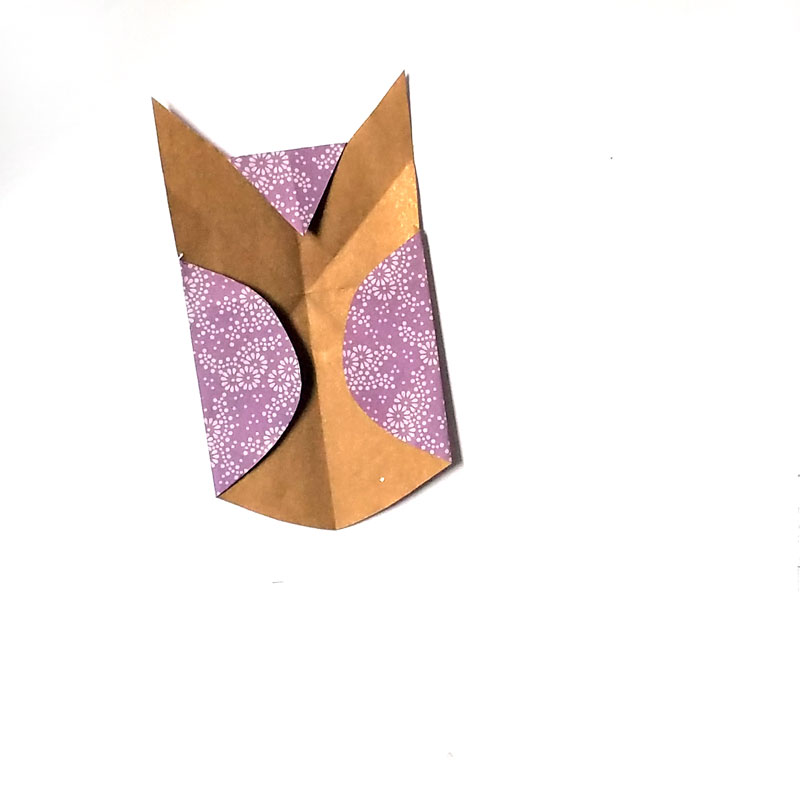 6. Punch out two circles from the paper scraps.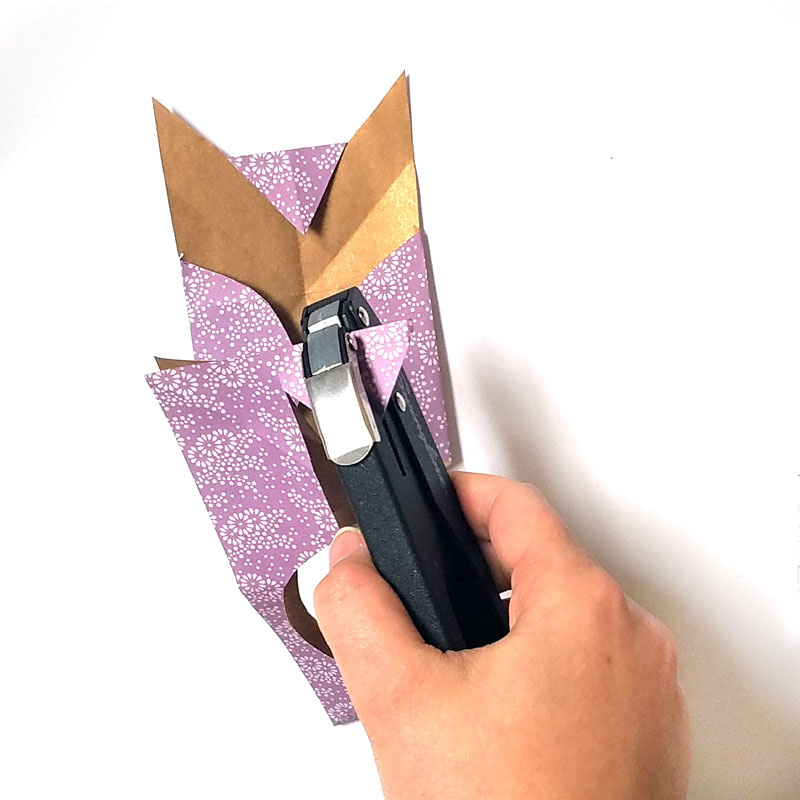 7. Use glue dots or glue stick to paste your folds in place. Add glue dots to the wrong side of your two circles that you punched as well.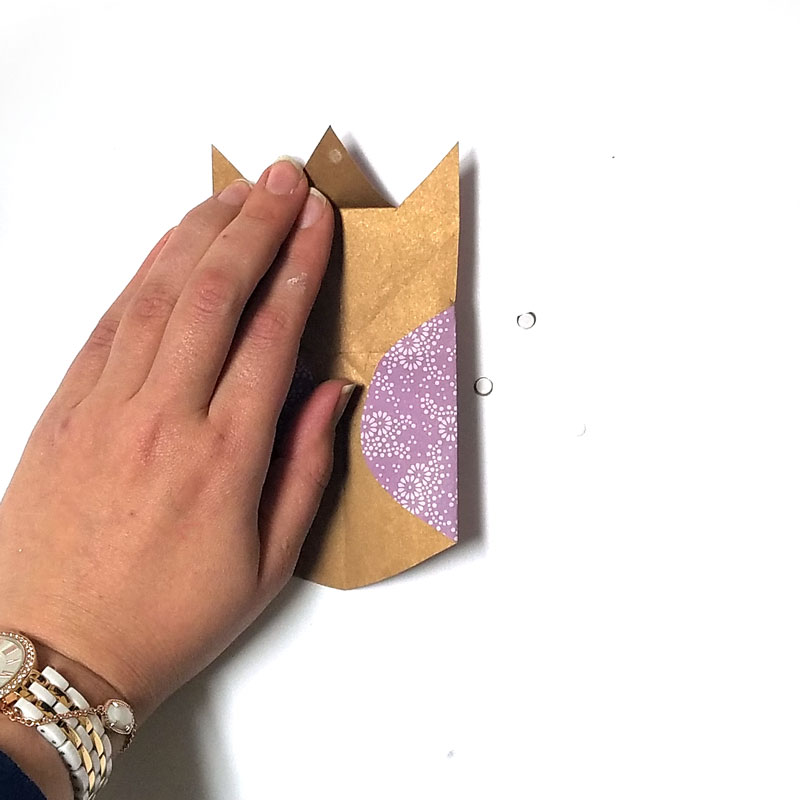 8. And glue your eyes in place.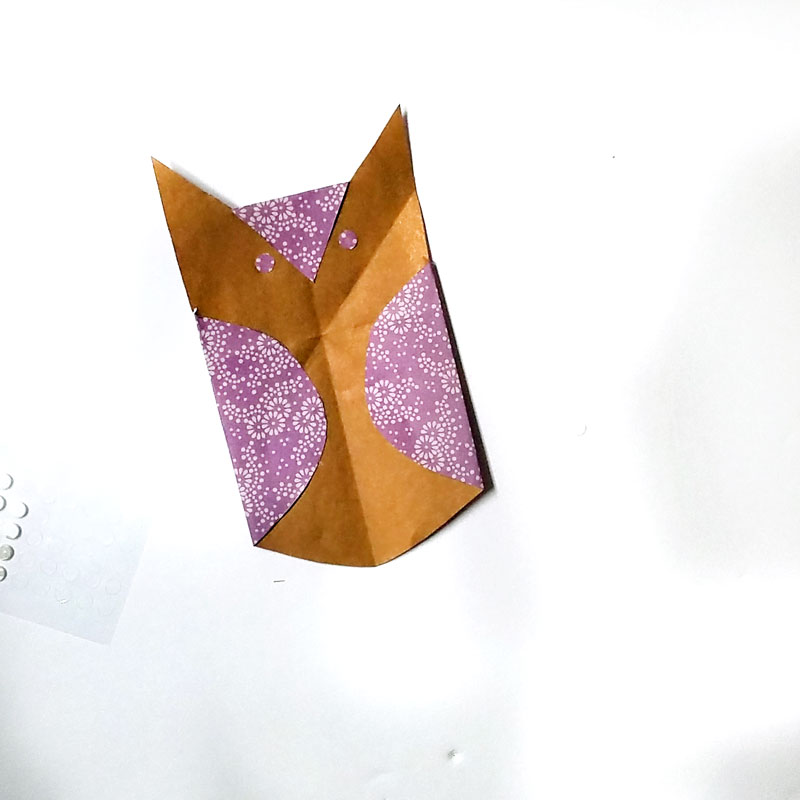 Your parliament of owls is complete and ready to craft with! What will you make with them?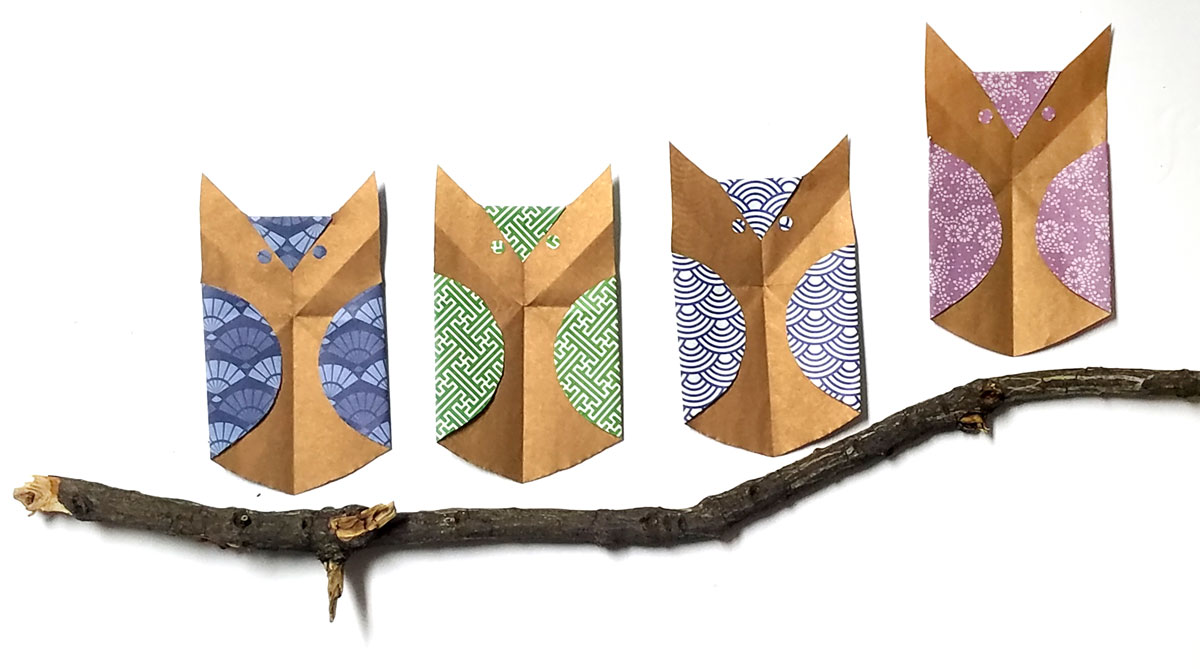 To Be a Kid Again made a folded paper Paddling of Ducks – they are truly adorable so check them out!
Let Them Be Small made a pod of paper plate whales that your kids will absolutely love!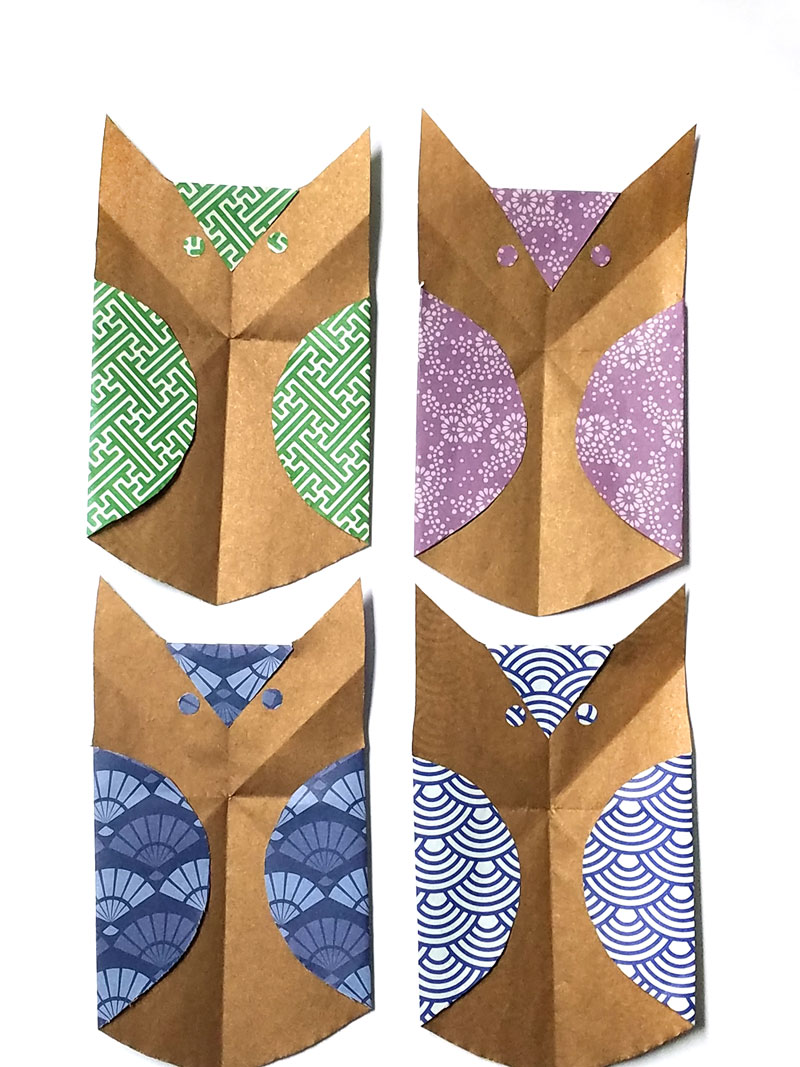 ** People have been asking me why I work my printables like this. It's very important for me to protect my work, my copyright, and my internet bandwidth, which I pay for monthly. Uploading it to a third party and delivering it like this makes it harder for mean-spirited people to steal my work. You can unsubscribe at any time by clicking "unsubscribe" at the bottom of your email.