Ready for the last of my PAW Patrol-insired costumes? I made this DIY Skye PAW Patrol costume for… myself! Of course, it's also perfect for your preschooler – just adapt my tutorial in a smaller size (and add a tutu, of course). Disclosure: this post contains affiliate links.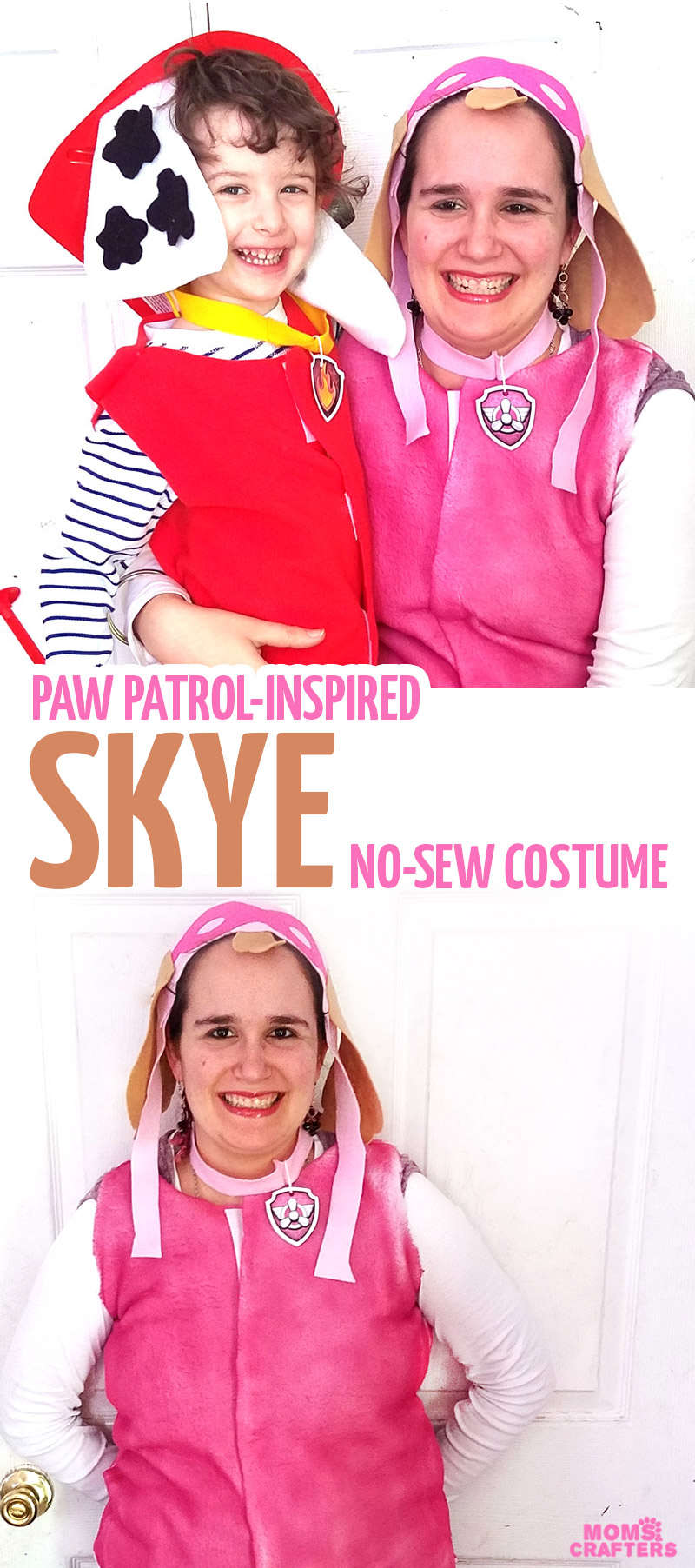 This DIY Skye-inspired costume is easy to wear. The headpiece is a long flat piece that you can glue to a flat headband or pin in place I like I did).
I couldn't find hot pink fleece when I was making it (that would ship quickly enough) so I bought white instead. I spray painted it hot pink which was kind of a mistake. IT wasn't so pleasant and shed. I highly recommend just getting hot pink felt or fleece, whatever it takes.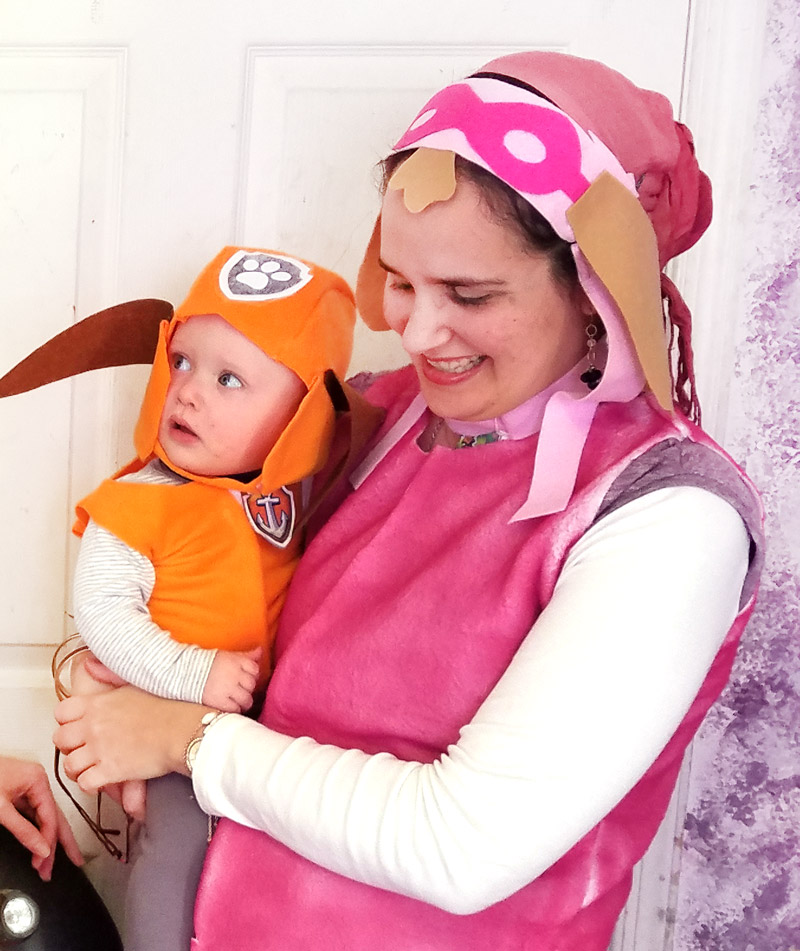 It's the perfect costume for a toddler or preschool aged girl, or for mom – to make your little one jump with joy!
Pair it with a tutu to make it more fun, or just use it as-is.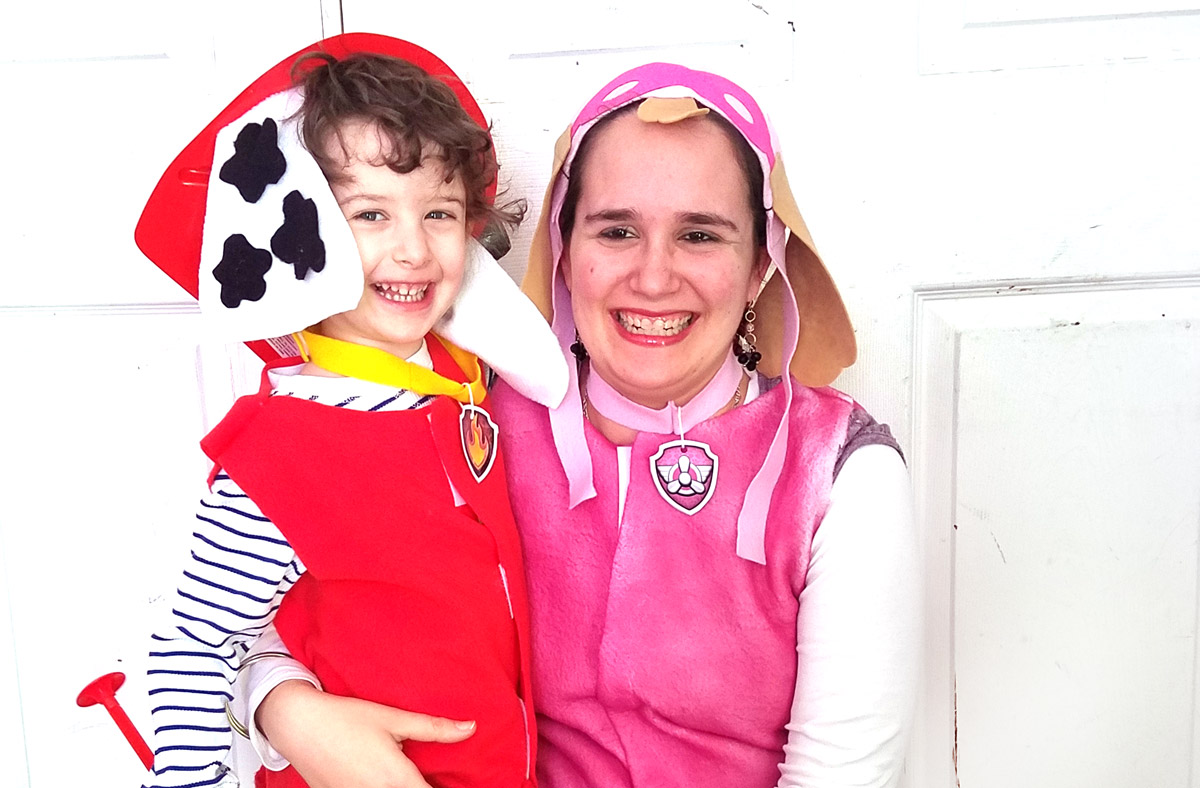 When you're done, toss it into the dress-up box for year-round dramatic play!
What you need to make a DIY Skype PAW Patrol Costume:
How to make a DIY Skype PAW Patrol Costume:
1. For the collar print on card stock, laminate, cut out and punch a hole in the Skye badge.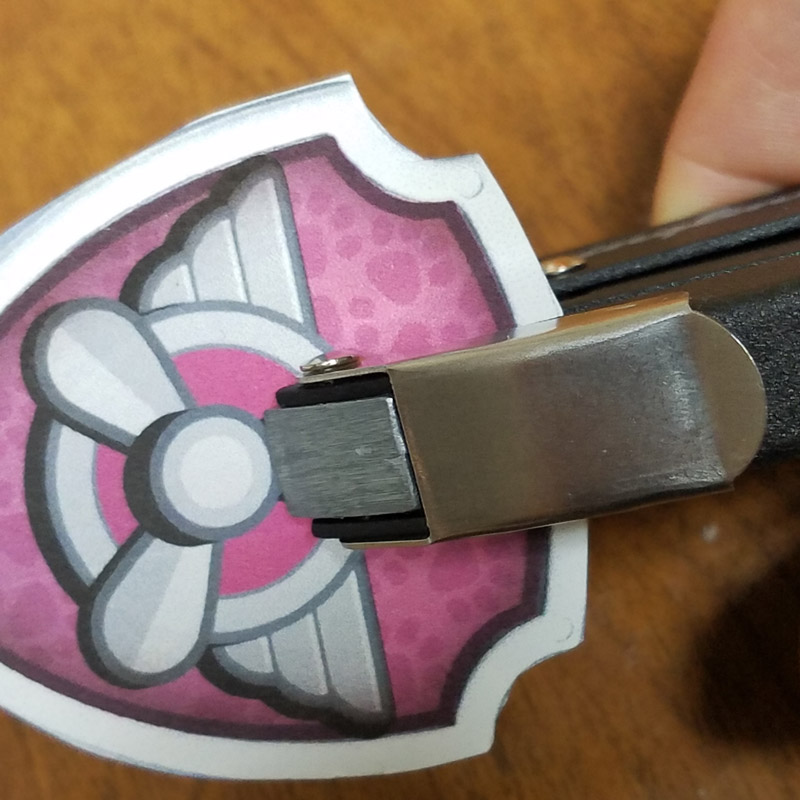 2. Cut a strip of light pink felt large enough to fit your neck (or glue two strips together). Attach hook and loop closure to the ends. Tie on the badge with a bit of string.
3. To make the head piece: Draw the following shape on apiece of hot pink felt. It should basically cover the length of the long side of the felt.
4. Cut a strip of lighter pink felt about two inches wide. Cut out two light brown ears in the shape below.
5. Cut out a much smaller bit of "hair" to go in the front.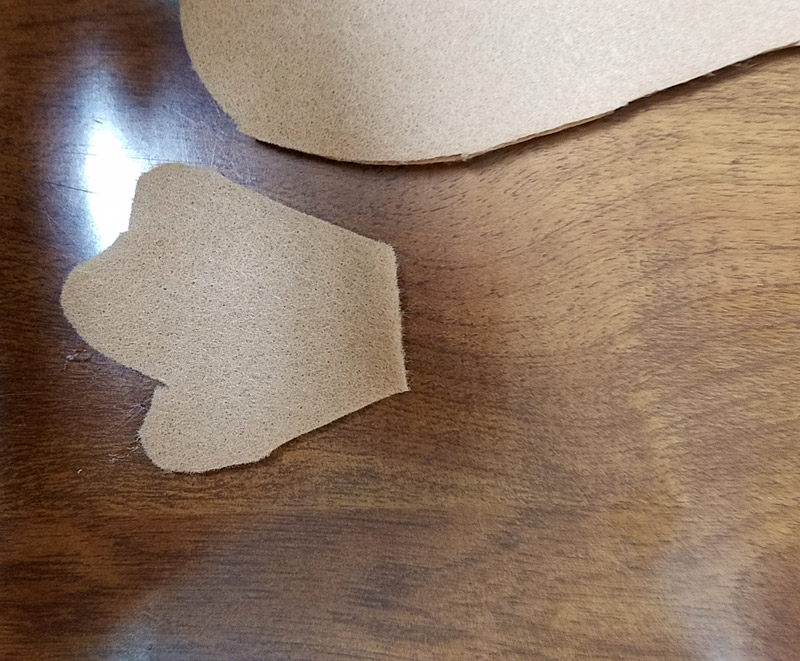 6. Glue it together as pictured, with the ears connected about a centimeter away from the "lenses" of the "goggles". Add the bit of hair to the front.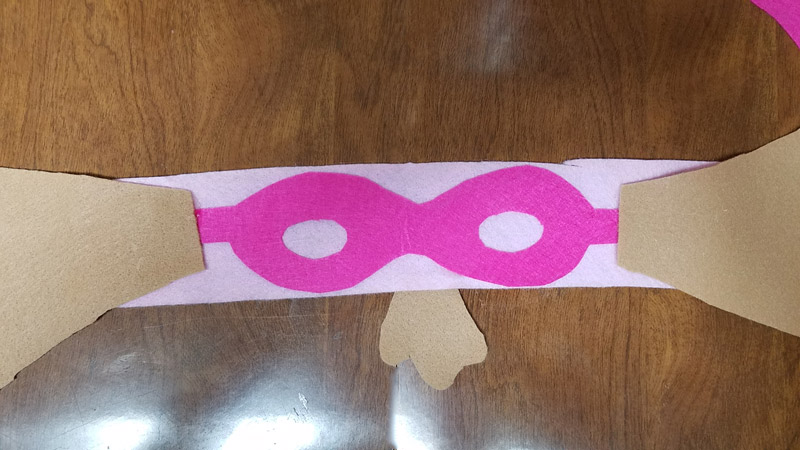 7. Cut two more strips of light pink felt and attach it at an angle so that it'll hang down when the goggles lie comfortably on your head. Do this by trial and error, and measuring it on you.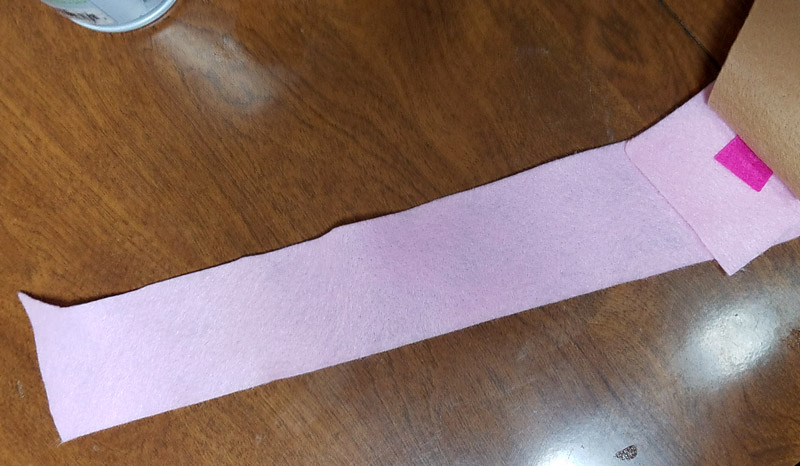 8. Make your vest using the instructions below – make sure to measure with a loose-fitting shirt to ensure you get the size right!!

Your Skye PAW Patrol costume is ready to wear! Pin it to your head using bobby pins or glue it onto a headband. You can even pair it with a pink tutu if you want to make it more fun!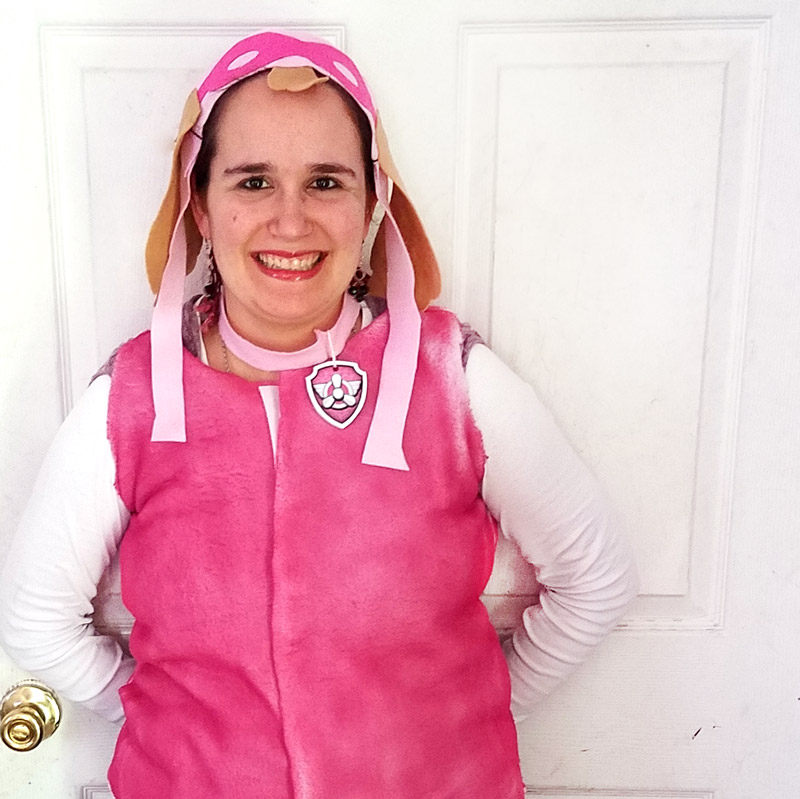 Who in your family will be wearing this DIY Skye PAW Patrol costume? Comment below!