Learn how to decorate a kid friendly home on a budget with these simple kid-friendly decorating tips for parents!
Is your home begging for an update? Have you had the same front entry table next to your front door since before you even had kids? Surely, by now it is covered in crayon artwork from your miniature Picasso. Prepare to get excited. Here are some great ways to decorate a kid-friendly home, without breaking the bank. Disclosure: this post contains commissioned links and images.
We recently purchased our first home, and naturally, I've been wanting to decorate it for a while.
But how much do I put into a home that the kids are bound to destroy?
A recent trip to Michaels for craft supplies that ended in a decorating spree taught me a huge lesson:
Tassel pillows in a pretty white with a delicate texture? Nope.
Metal vase with indestructible fake flowers and huge wall art? Way to go!!
Here are some of my top tips for decorating a kid-friendly home when you're on a tight budget:
#1. Sand and Distress Wood Furniture for Kid-friendly decor: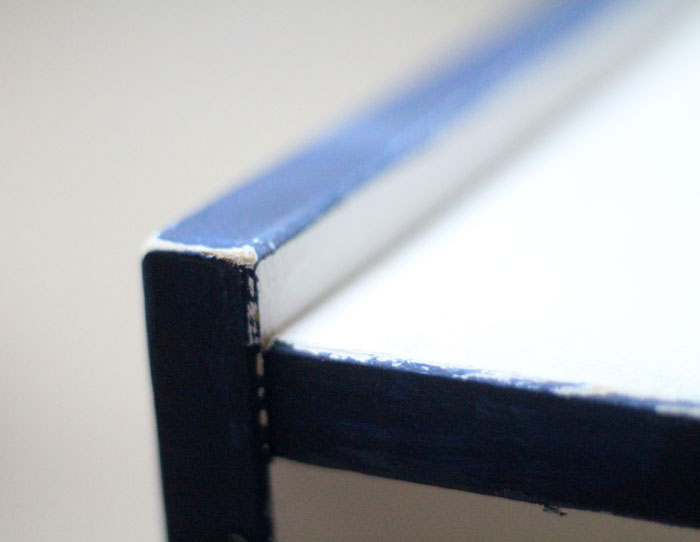 Does your wood furniture, like end tables, dressers, and hall tables, show signs of wear? Of course it's like that from your little ones driving their cars and slamming into them with other toys.
There is a cheap and easy fix for this. Instead of going out to purchase new furniture that is just going to get beat up again, you can spend a lot less money. Spend some time refurbishing your furniture.
Paint and distress the pieces to give them a natural, worn look. This way if they do get scraped up again, it will look as though it is just part of the piece, yet they will still retain their beautiful, rustic look.
I highly recommend chalk paint chalk paint for a more streamlined process – no priming necessary!
#2. Don't be Afraid to Add Fresh Paint – the simplest solution for kid friendly decorating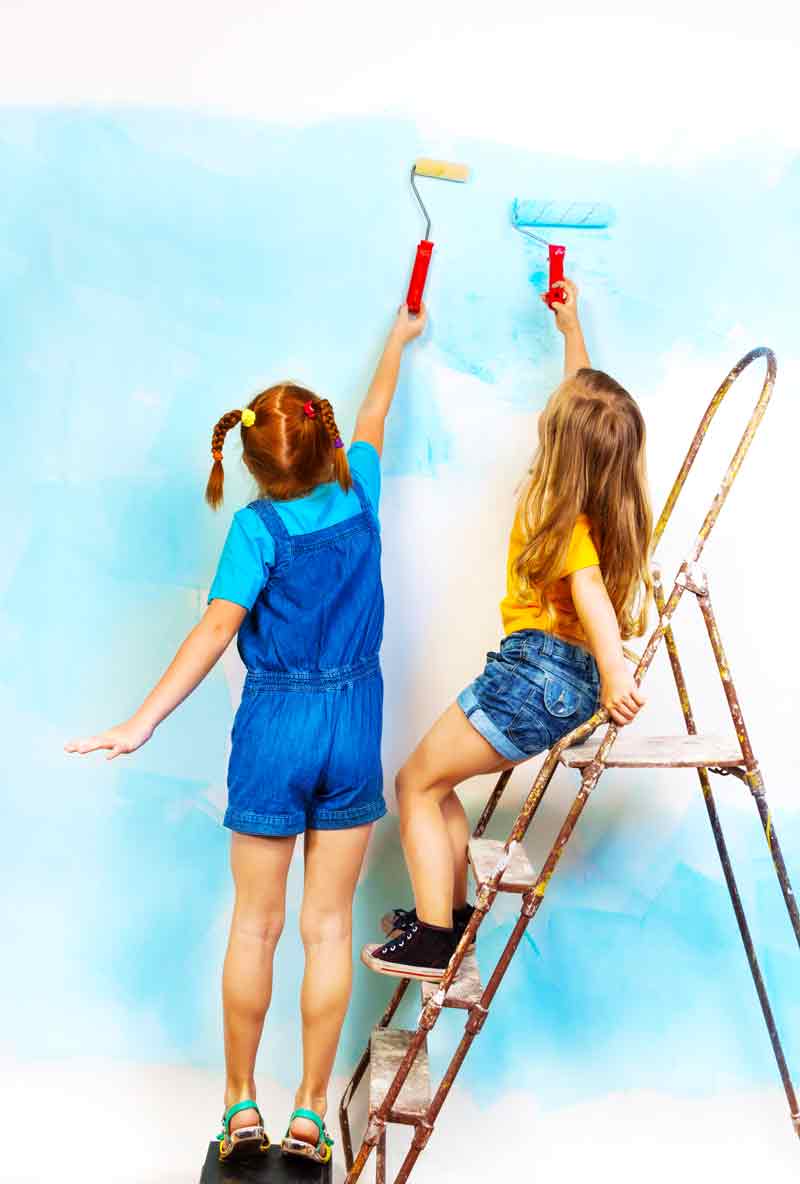 If your walls are covered in satin paint, you may be noticing little finger prints here and there.You can see where the kids create their art because of the extra dose of "love" that area has.
Freshen up your house with a coat of new, glossy paint. The walls will stay cleaner looking. As for the art corner, how about a little chalkboard paint? Let them practice the alphabet or some new creative skills on a vertical plane, building up some core strength too!
#3. Go indestructible with your kid friendly decor: Use Plastic or Metal Instead of Glass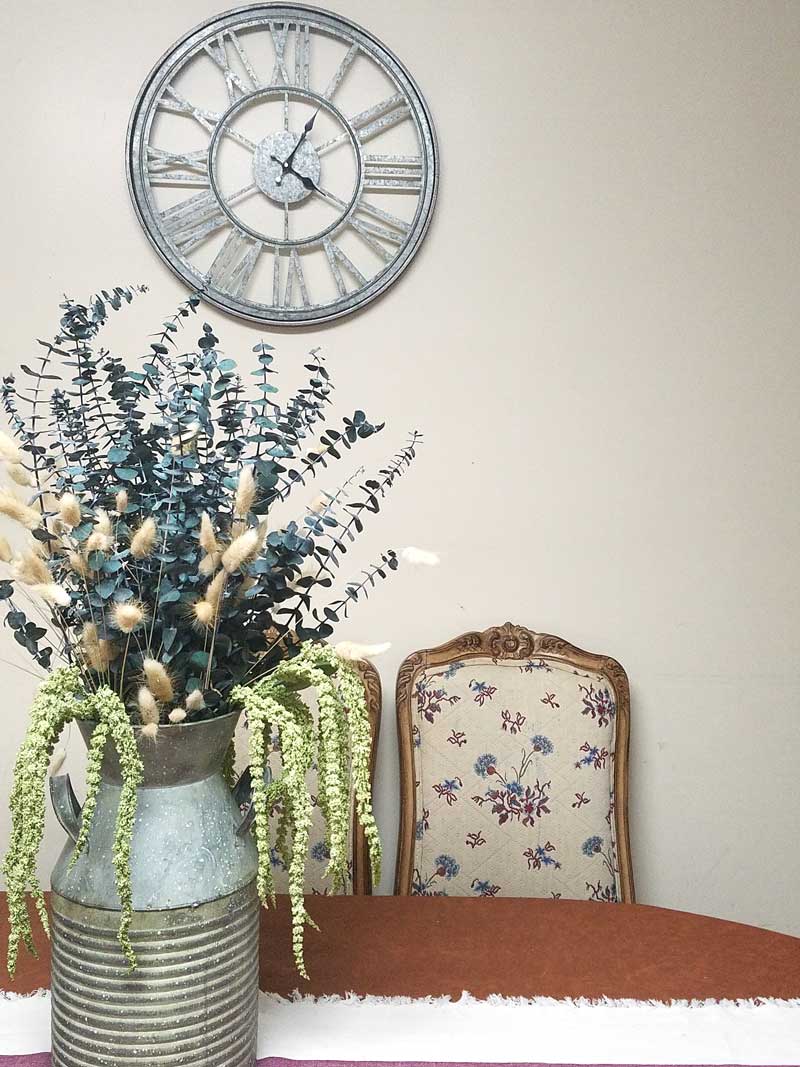 If you love having fresh, or even faux flowers in your home at all times, take a good look at your vases. Those pricey glass ones can get put away until the kids are old enough not to break them.
Instead, opt for plastic containers and vases to display your gorgeous stems. You can also go for acrylic in a lot more of your decor choices, it lasts longer!
Metal is also a great option! I chose this fun "milk jug" vase for my dining table (the one I linked is similar – Michaels does not seem to have the identical one anymore). When the kids knock it over and it gets dented, it only enhances it.
Filling it with dried plants means I get to keep the "realistic" look without worrying about spills.
#4. Go for More Kid Friendly Pieces when choosing your kid friendly decor:
You can't have kids and a house decorated full of glass. Here are a few ideas to help you out!

There you have it: proof that decorating a kid friendly home on a budget doesn't take much effort. Just know what you can and can't add to your home to make it kid friendly.
What are your best tips for decorating a kid friendly home on a budget? Where are your favorite places to source kid-friendly decor pieces? Comment below!

More like this:
Looking for more tips for decorating a kid-friendly home? Check these resources: