Make a paper gingerbread house craft using toilet paper or paper towel rolls! This easy craft comes with a free template, as does this gingerbread house craft. This post contains affiliate links.
---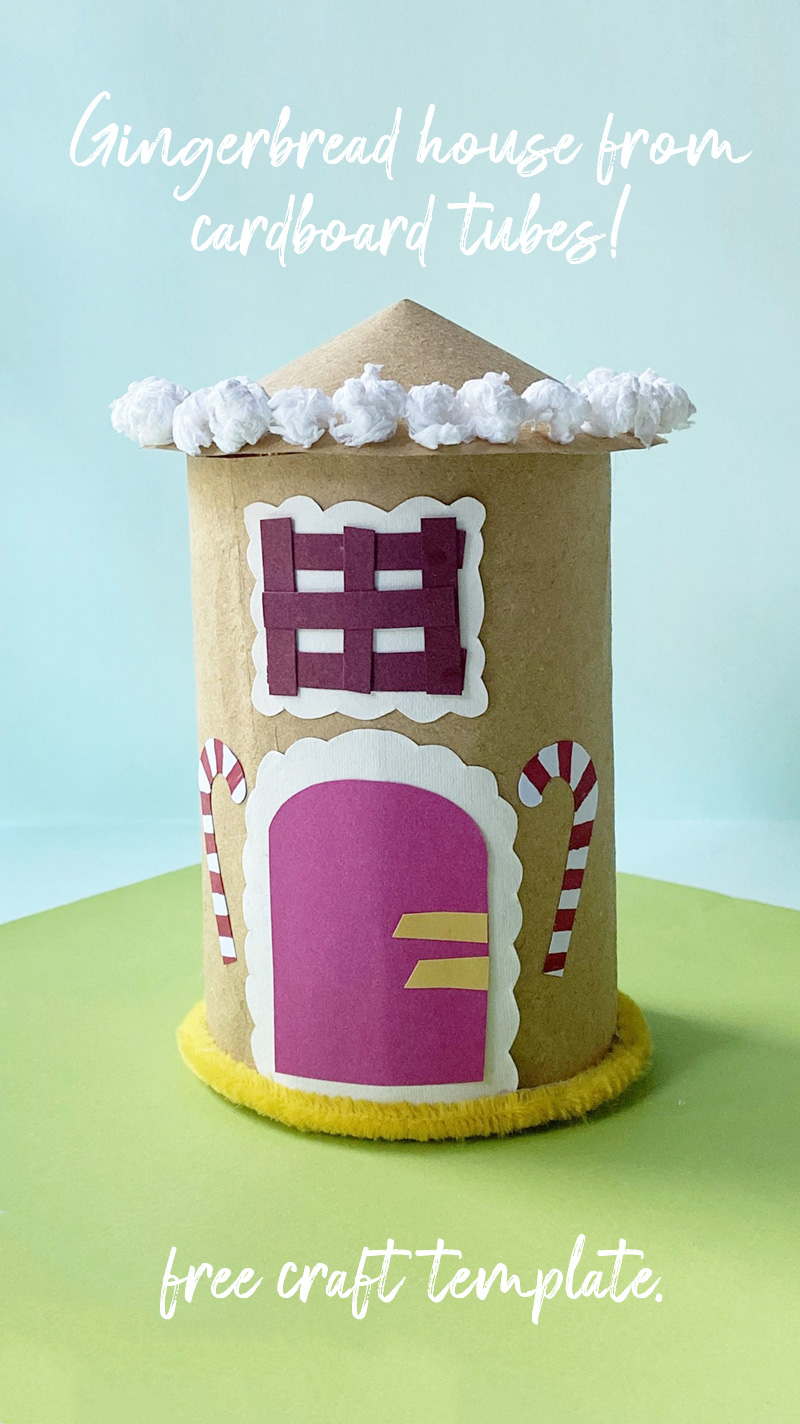 When decorating for Christmas, why not save a few bucks by repurposing materials? Save the landfill, save recycling energy, save money. The holiday is already super expensive, so this is a win-win all around! Plus, take a look at how cute it can turn out to be!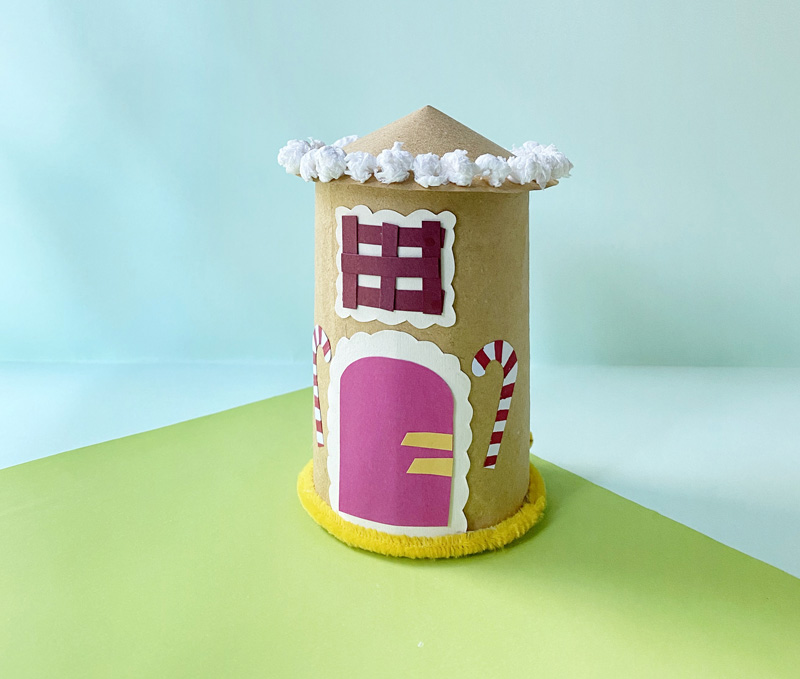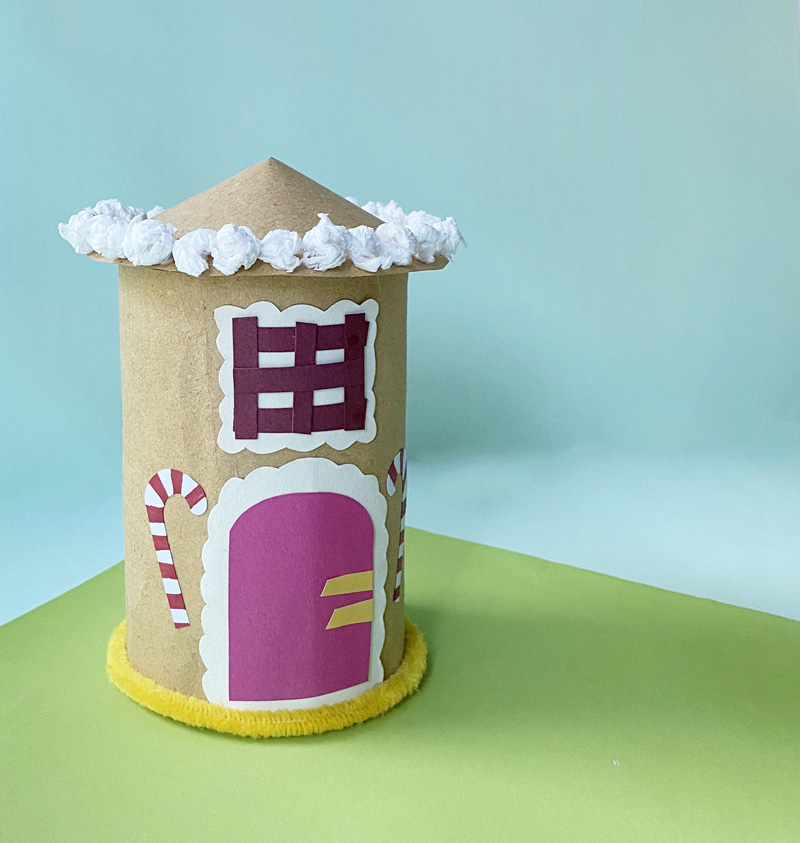 This paper gingerbread house craft is a great alternative to making an actual gingerbread house:
Some of us can craft, but when it comes to food decorating? #fail
Less food waste…
And, as I said, you can repurpose materials!
So while I normally recommend buying cardboard tubes if you're icked out by using toilet paper rolls, now I'll make a couple of other suggestions:
Use a Pringles can! This project is perfect for that.
Cut paper towel rolls to size. That's bout four inches to match a toilet paper roll (but it's not an exact science.) The cool thing about this? You can make a few at different heights for a fun display!
Pre-cut the toilet paper off the new roll, and store them in a tissue box. I recommend using that toilet paper in a bathroom that is not used by guests. They might be really confused…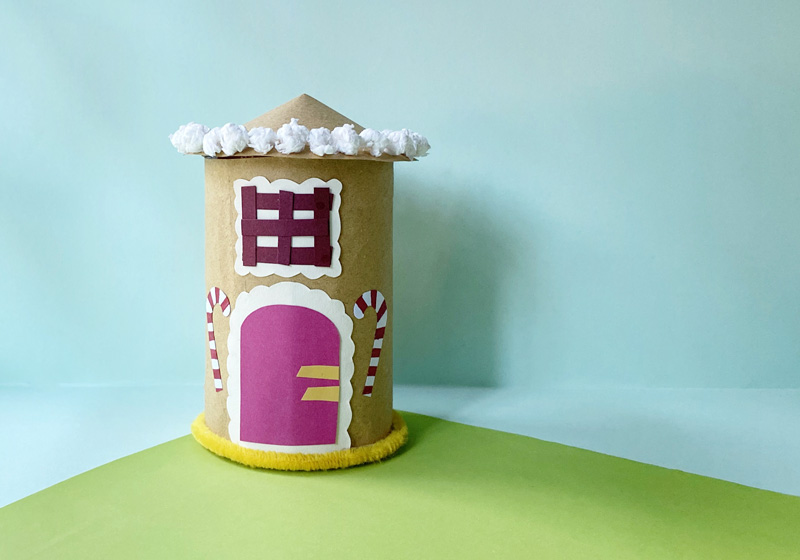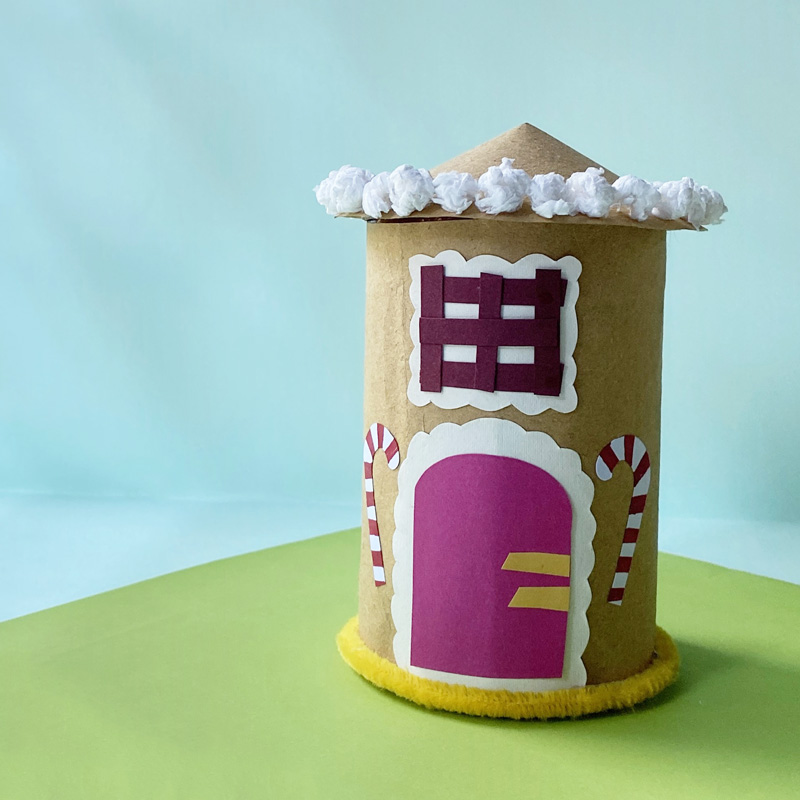 Finally, before I go ahead and share the actual paper tube gingerbread house craft with you, I want to encourage you to not follow the directions!
Yup, you heard right!
Make it your own!
Embellish!
Change the colors!
Get creative!
Paper gingerbread house crafts are ripe with opportunities for creativity, as they are open-ended. So while I do share a template for those who want to use it, remember, adding your own touch to the project is EXTRA cool!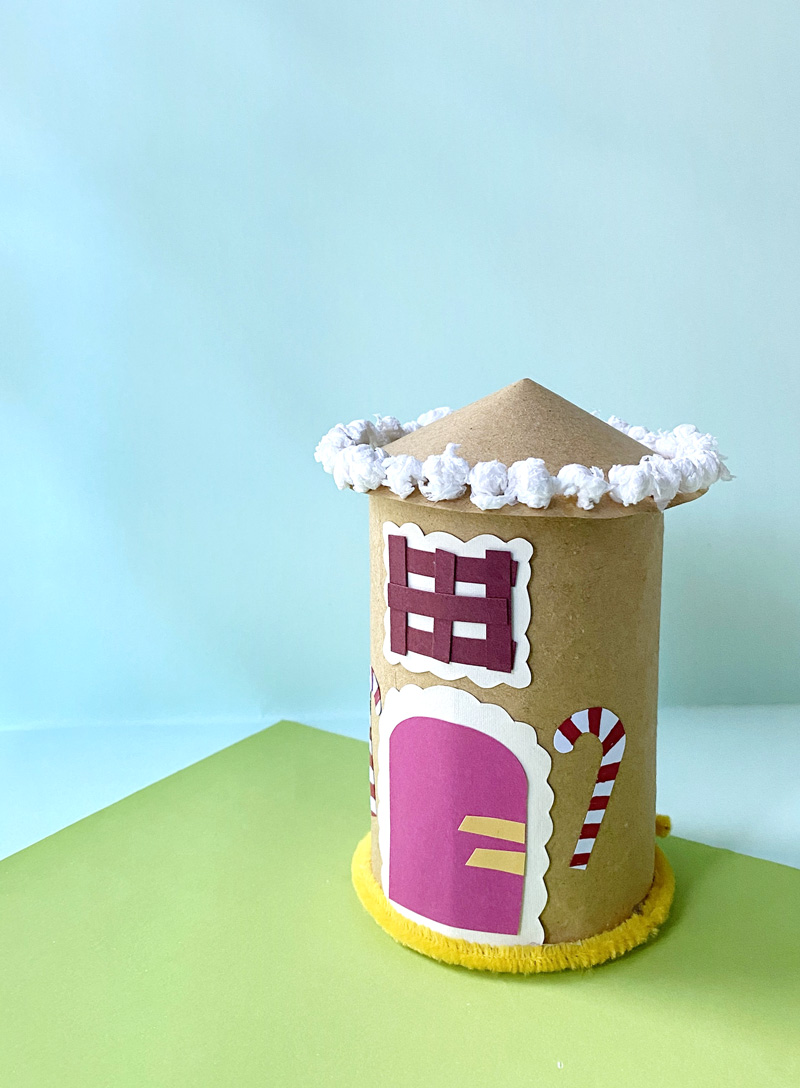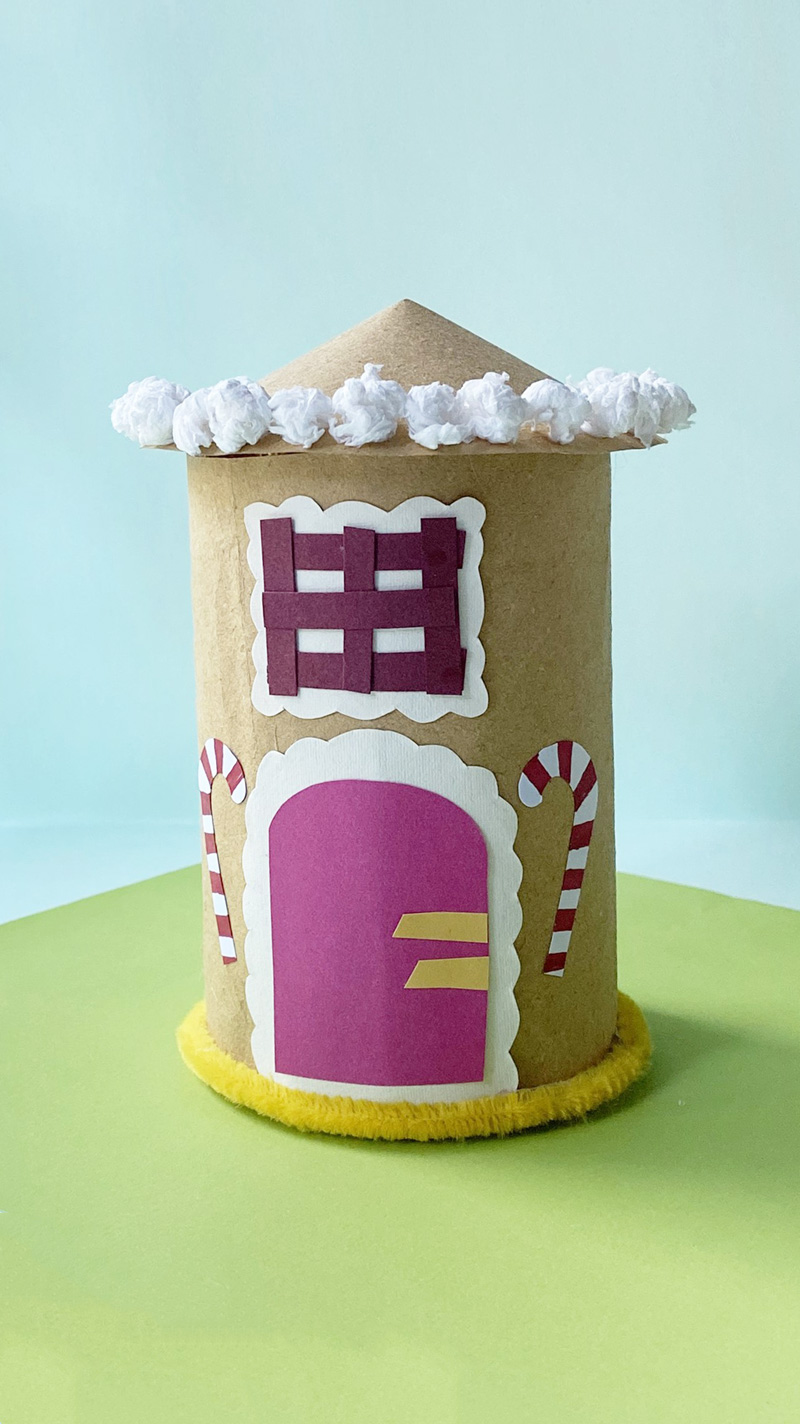 Download the paper gingerbread house template here
Enter your email address in the form below to receive your free PDF for personal, classroom, or public library use. You'll be signed up for relevant updates. Unsubscribe at any time.
What you need to make a paper gingerbread house craft
How to make a cardboard tube gingerbread house
1. Wrap a Pringles can or a toilet paper roll with brown wrapping paper or paint it.
2. Then, use the PDF template to cut out the door and window for the paper gingerbread house craft.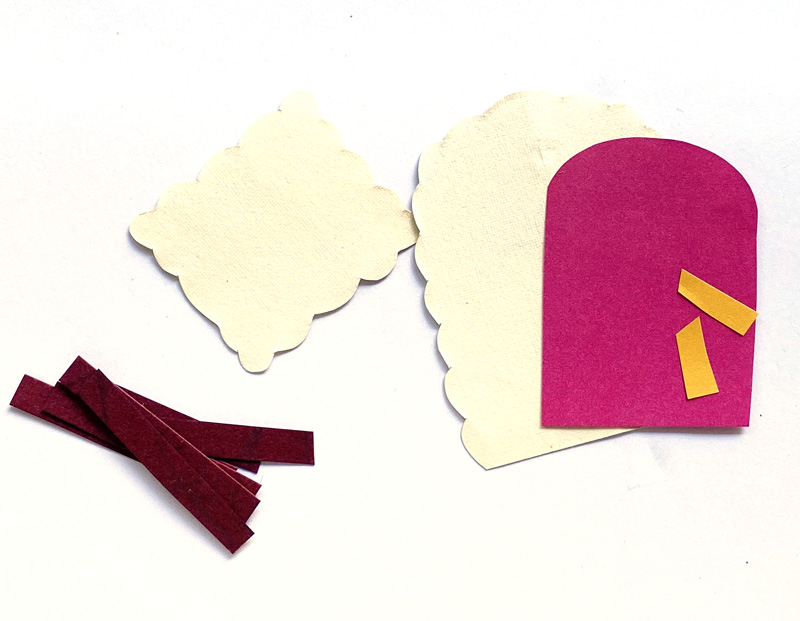 3. Glue the window bars and the door's pieces together.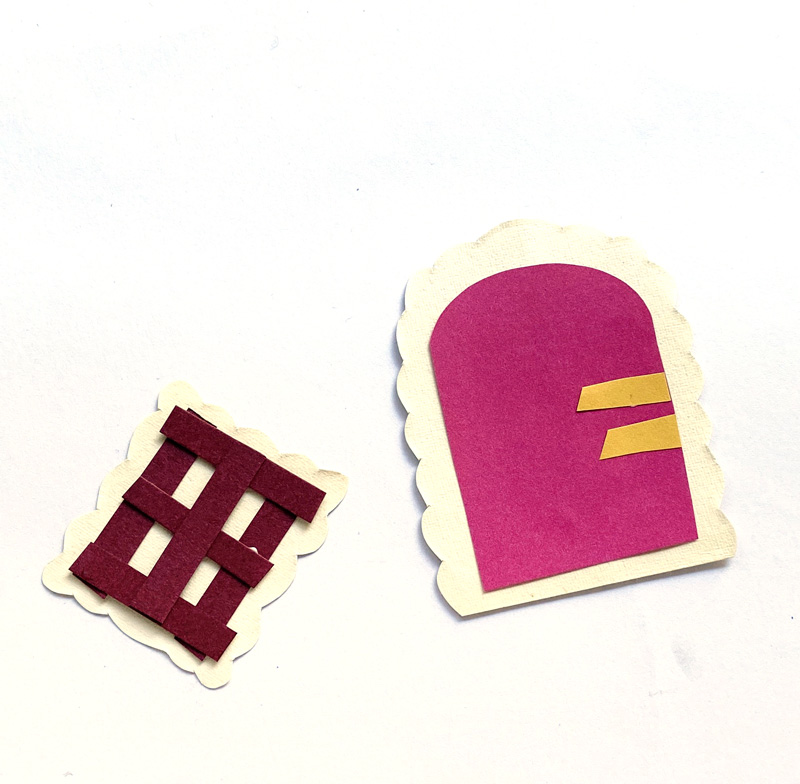 4. Glue the window and the door onto the front center of the paper gingerbread house. If you're using a cardboard tube rather than a Pringles can, you'll want to reach into your roll and press gently from the inside too.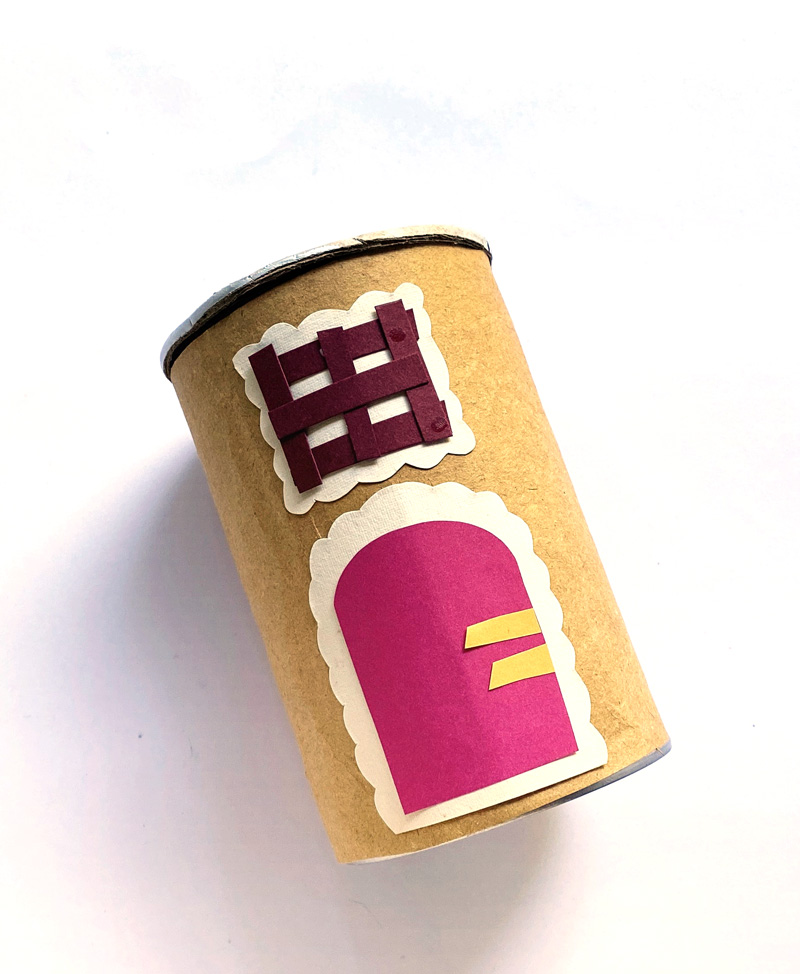 5. Cut out the candy canes from the template. If you're using the black and white version, color in your stripes.
6. Glue the candy canes onto the house. You can use them just to embellish, or place them flush with the bottom of the tube so that they are growing out of the grass.
7. Then, glue a pipe cleaner border on the bottom part of the house. The yellow one looks like icing. You can use a big fluffy green one to resemble grass.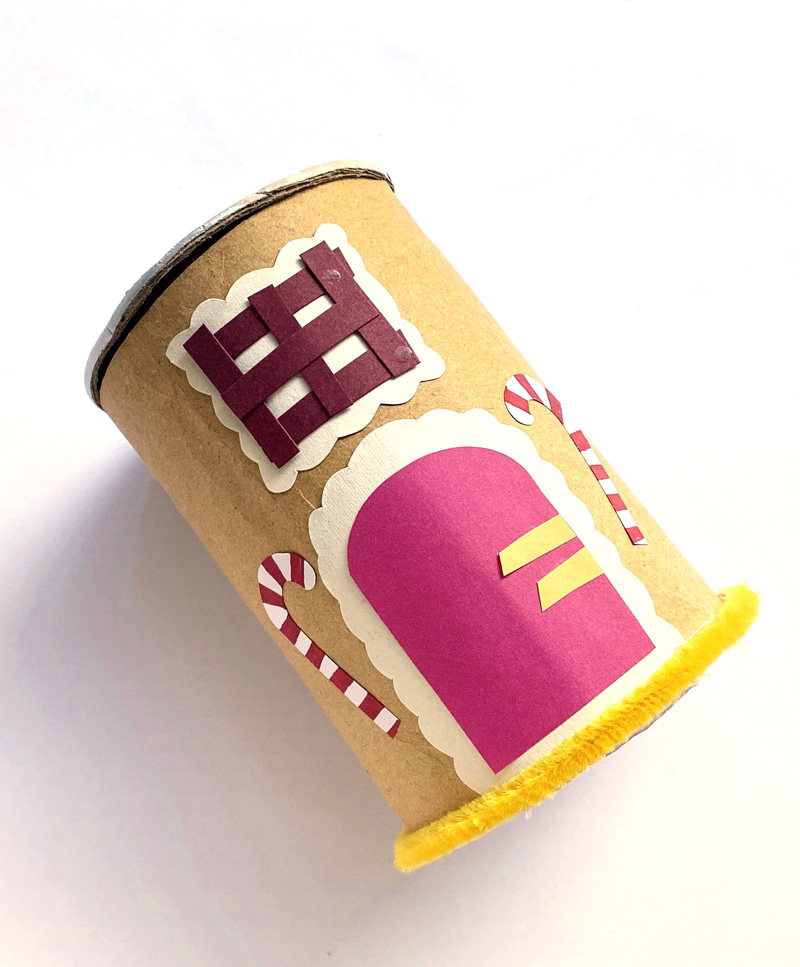 8. Cut out the circular roof from the template. Cut the slit on the dotted line.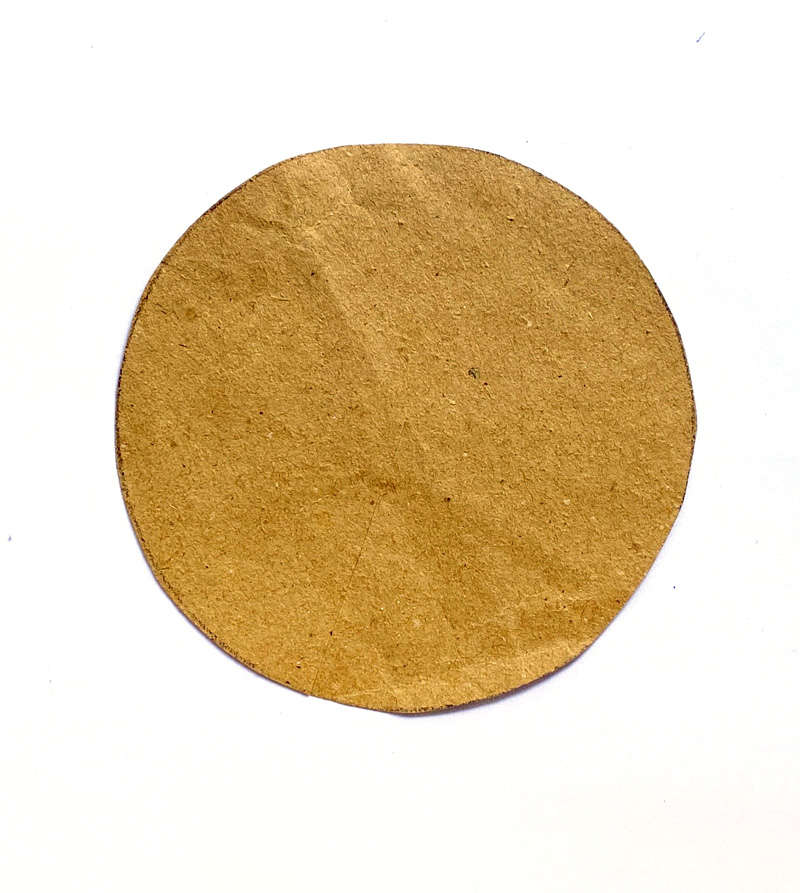 9. Glue the roof into a cone shape. Cut tissue paper into small square and crumple them into balls. You can use pom-poms instead if you prefer. Glue them around the edge of the roof.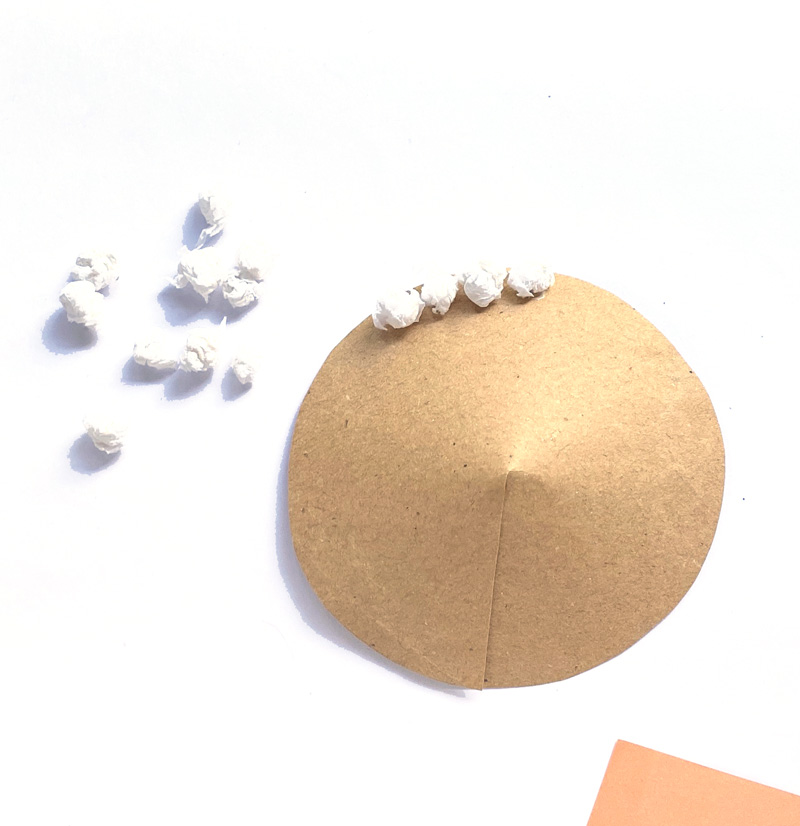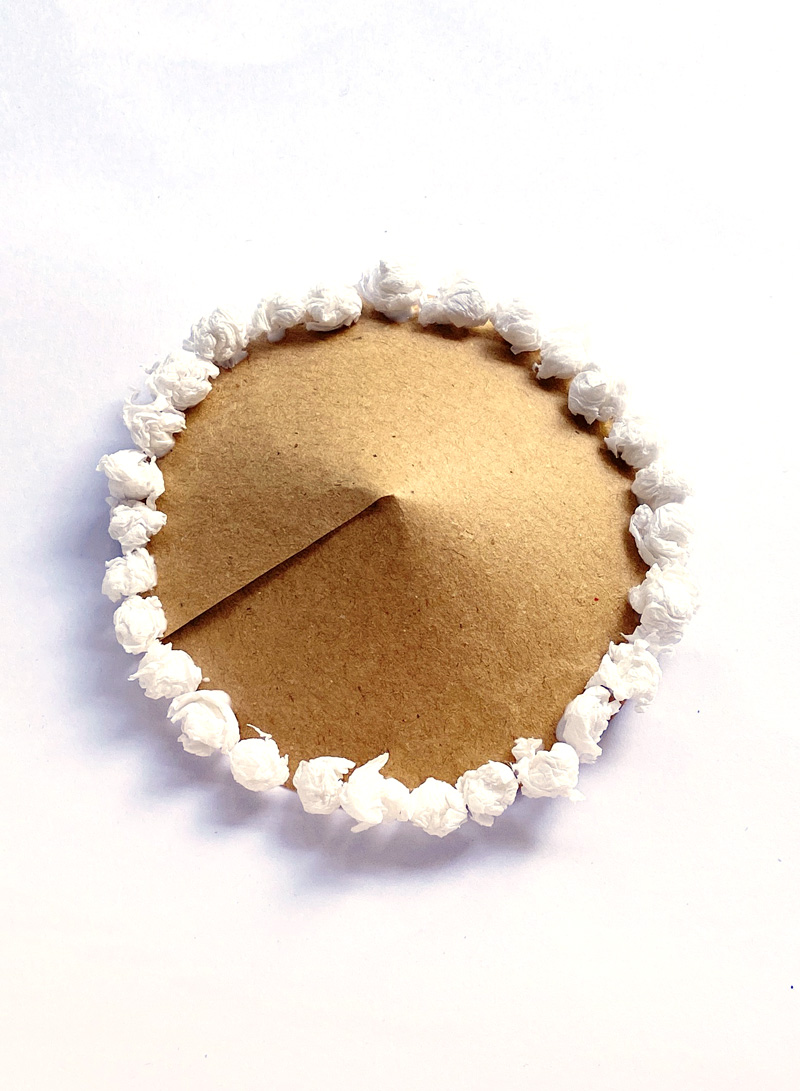 10. Glue your roof to the top of your house. If you're using a toilet paepr roll and want to you can trace, cut, and glue a base as well.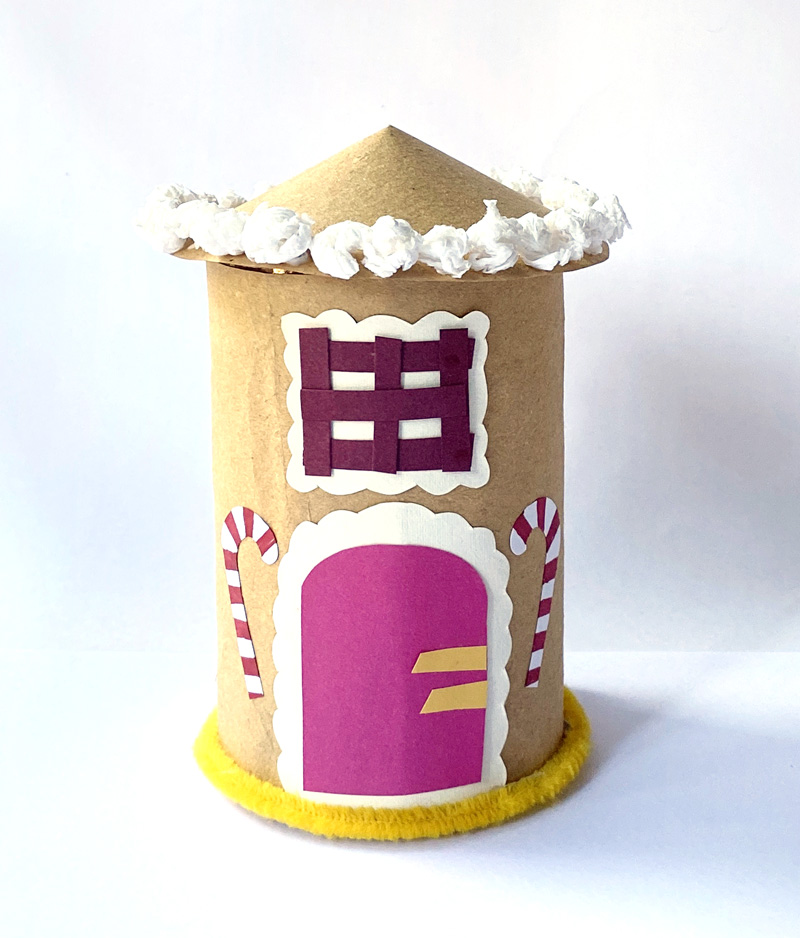 Your paper gingerbread house craft is complete!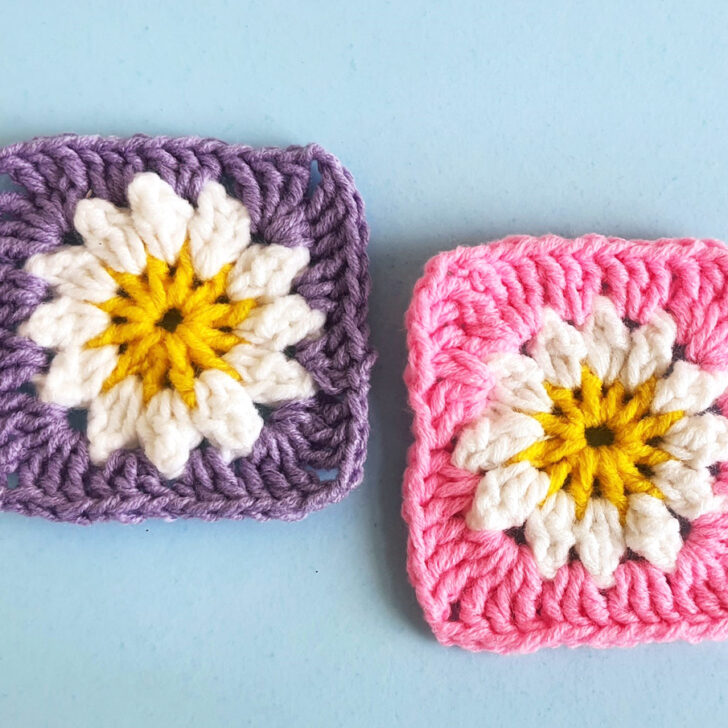 Ready to up your crochet game with a crochet flower granny square? If you haven't yet, first learn how to crochet a granny square. This …