Use this bass or balsa wood Cricut tutorial to help you learn how to cut wood on your Cricut Maker, with a simple project and a free SVG. Find more things to make with Cricut here. This post contains affiliate links.
---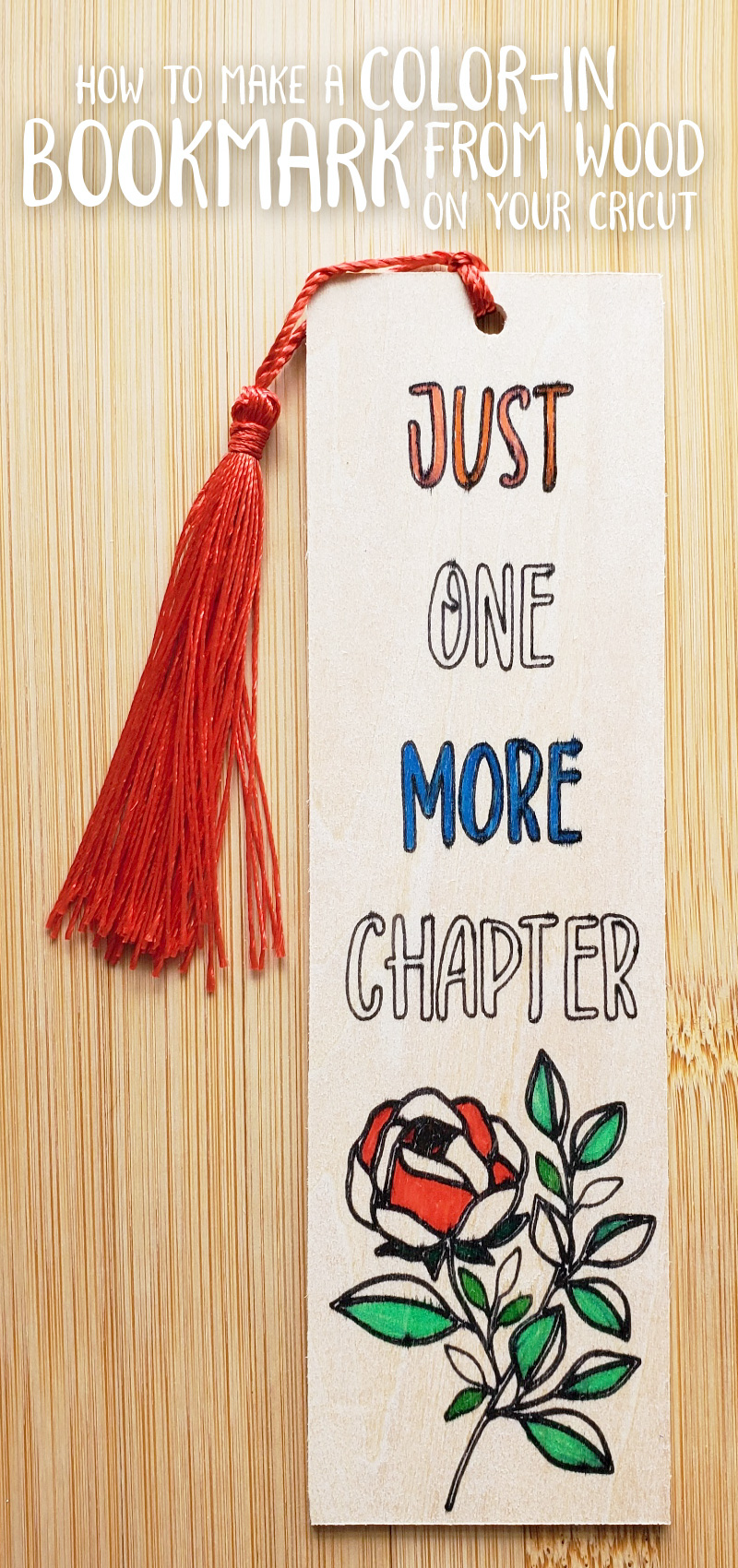 One of the biggest breakthroughs when the Cricut Maker first came out was the knife blade, and its ability to cut through much more substantial materials. It opened up a whole new realm of possibilities for home crafters like me. (We now even have the next gen, the Maker 3, which is insanely awesome, by the way. You could read my Cricut Maker 3 review here. )
However, like with many areas of crafting, there is a learning curve.
When you're cutting wood on the Cricut, your first project – or five – should be very simple, until you get the hang of things. That's why this Cricut wood bookmark is the perfect option for getting it started. You're literally just cutting a rectangle.
You're also making the hole for the tassel. This is a great way to gauge how it'll perform on a smaller cut, but it's not a make-it-or-break-it for the project itself. If you don't want to cut a hole for a tassel, just add any shape over it, and weld them. Or, contour, and leave out the circle.
To make things more exciting, we're writing on our wood! Isn't that cool? Did you even know you can do that?!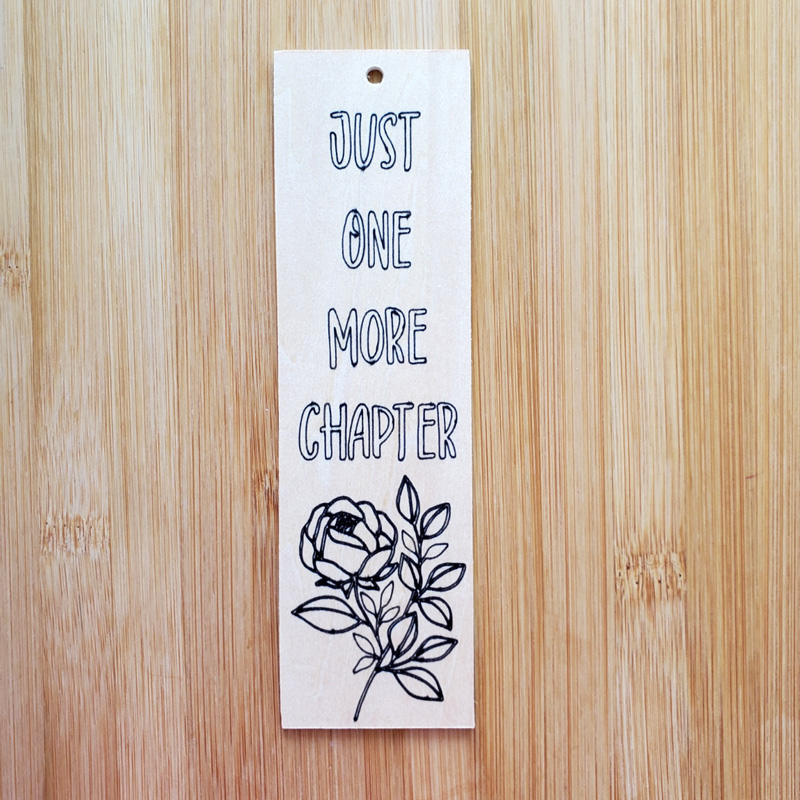 Here's why these wood bookmarks are so cool:
You can't normally just print on wood. The Cricut lets you write on it!
Pull it right off the mat, pretty much finished with little assembly required!
This makes a fantastic library project, handout, or even teacher gift! Place it in self-sealing plastic sleeves with a few markers and a skein of floss as a DIY craft kit.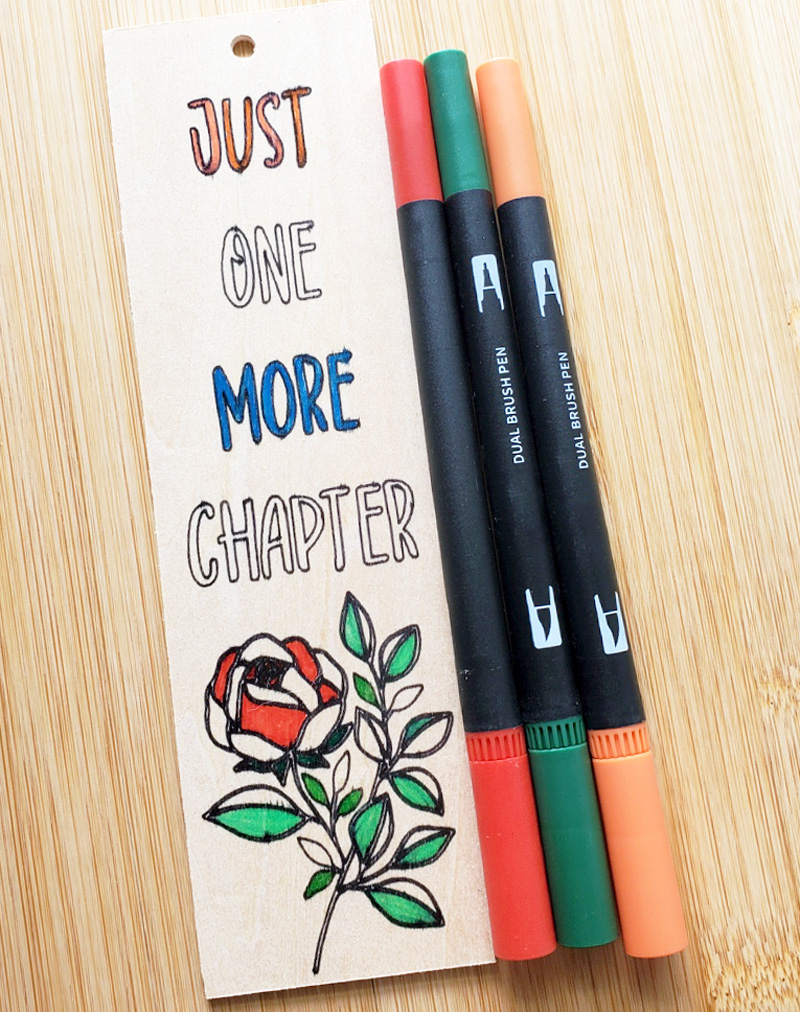 Balsa Wood for Cricut vs. Basswood
Since the Cricut Maker can cut both Balsa Wood and Basswood, many crafters have the question: which should you use? The answer is that it depends on the project, of course!
Many projects can use either, including this one.
Balsa wood tends to be lighter. Basswood tends to be stronger. So choose your most needed features!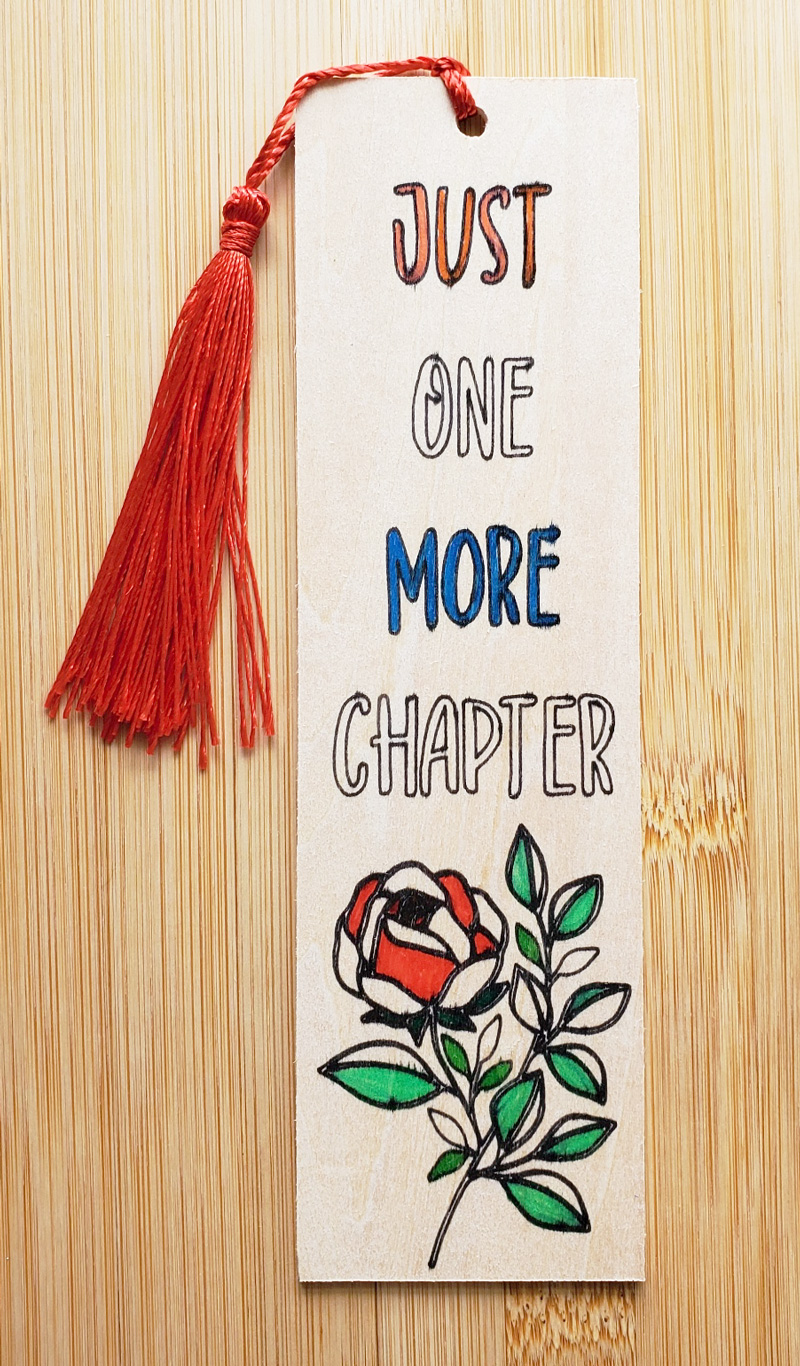 This project gets some play, with kids (or adults) coloring it. So that's a win for basswood. However, since it's a bookmark, that's a win for balsa wood. Sometimes it boils down to cost and what you can easily find.
This project was made using basswood, but either one goes for it.
Download your free color-in bookmark SVG here
Enter your email address in the form below to receive your free SVG for personal, classroom, or public library use. You'll be signed up for relevant updates. Unsubscribe at any time. Tip: you can use this SVG with any material, such as cardstock, and even with leather + vinyl!
Your file will arrive in a ZIP folder. Learn how to unzip files here.
How to cut bass or balsa wood with Cricut Maker
Supplies Needed
Step-by-step balsa wood Cricut tutorial
1. Upload your file to design space and ungroup the images.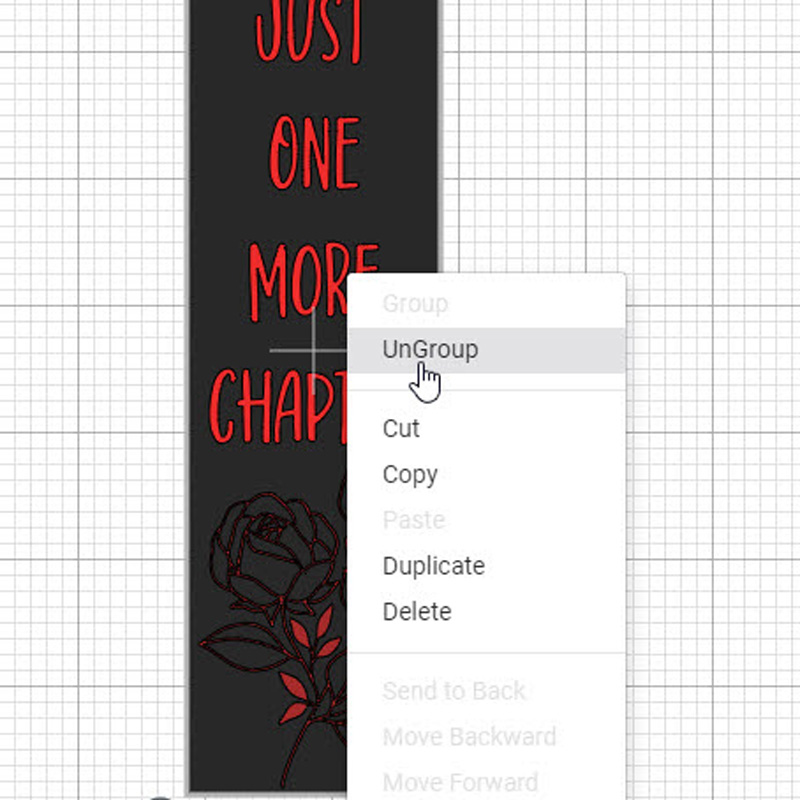 2. You will need to change the words and rose to the pen setting.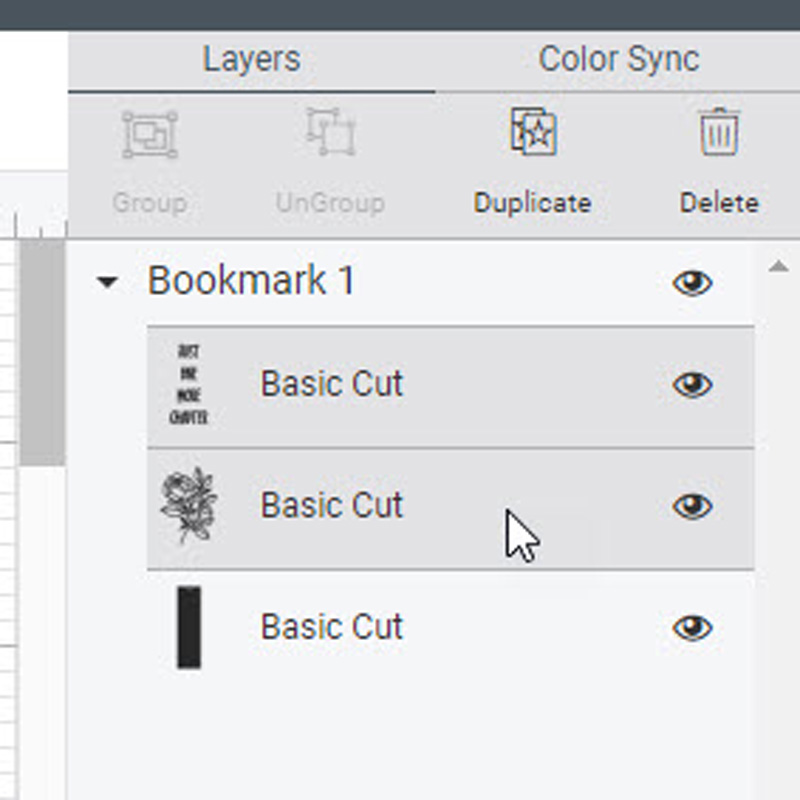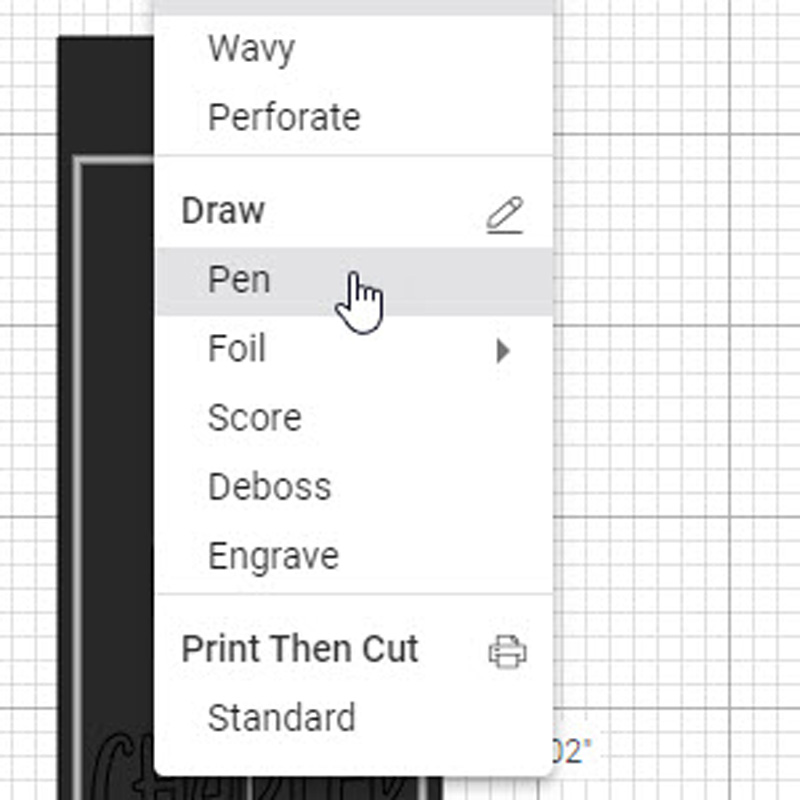 3. Select all 3 layers and attach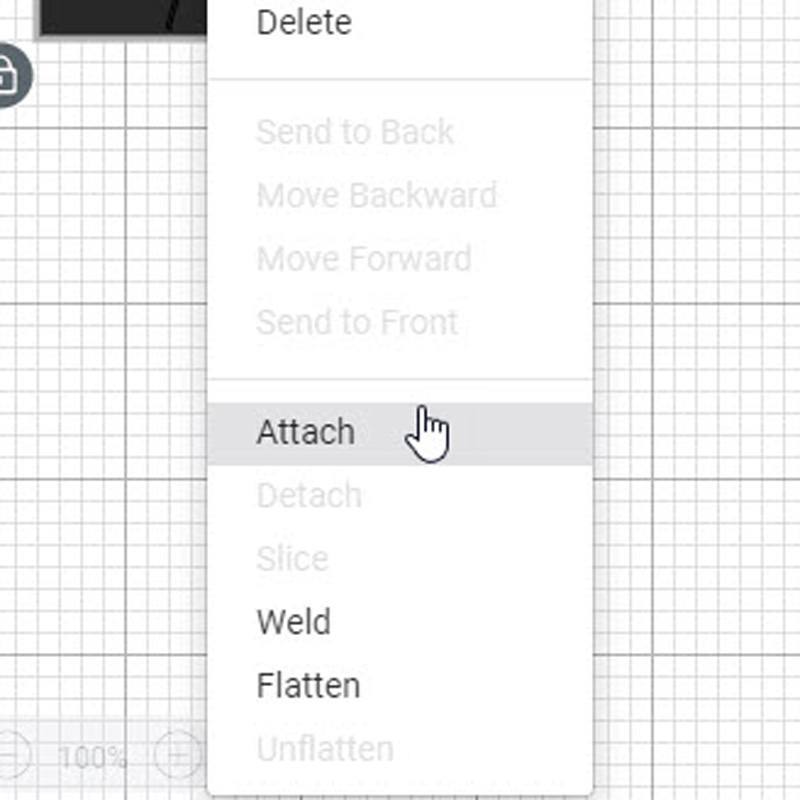 4. Prepare your mat by placing your wood on it and then using masking tape to tape all 4 sides. Make sure to really press the tape down so your wood does not slide.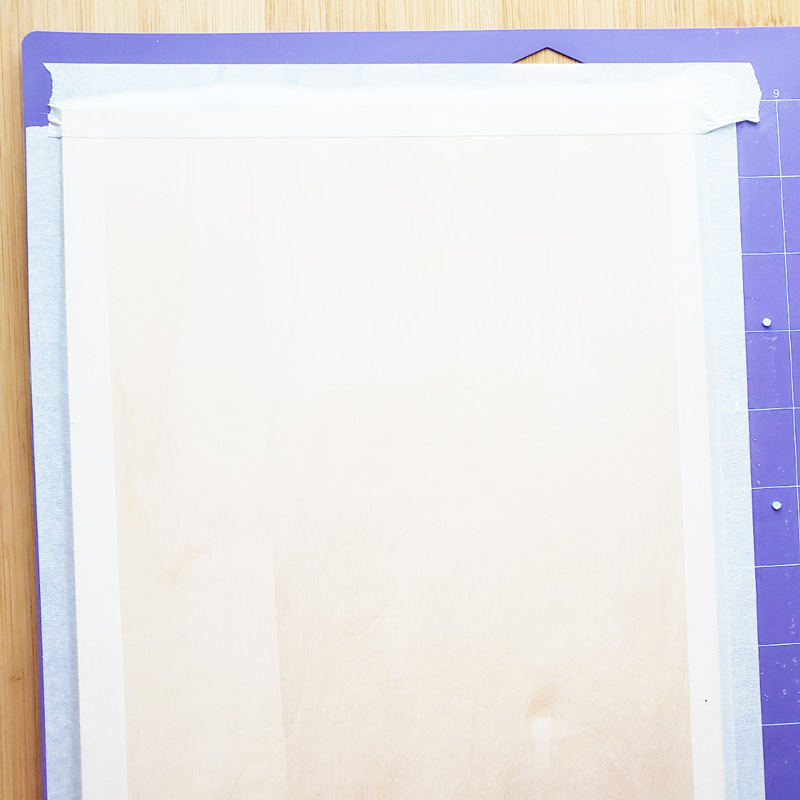 5. Now we need to set the tools in your maker. In clamp B put your knife blade. It looks like this.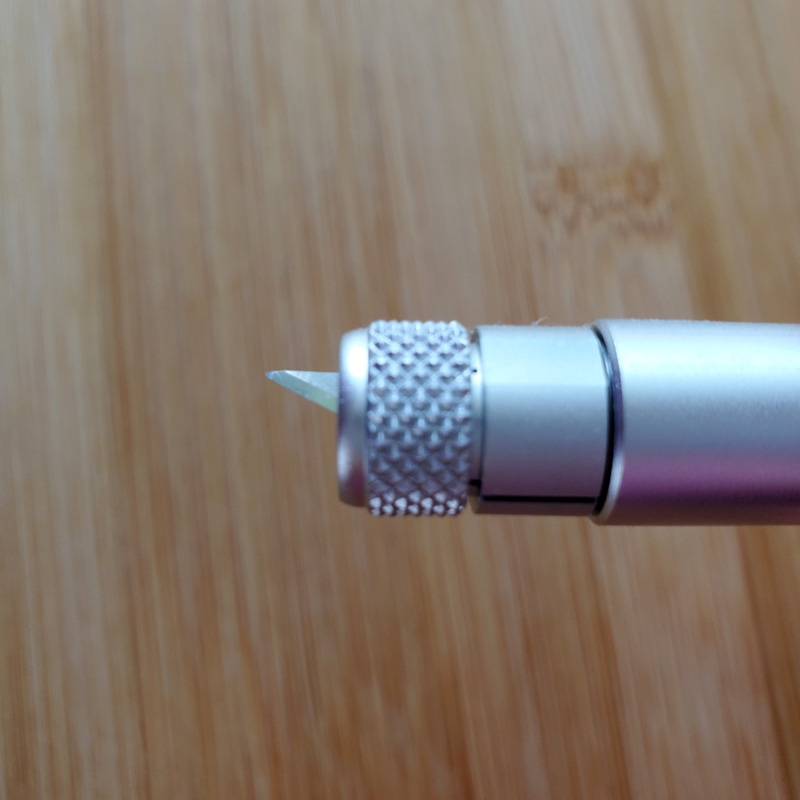 In clamp A add your pen. Your carriage should look like this.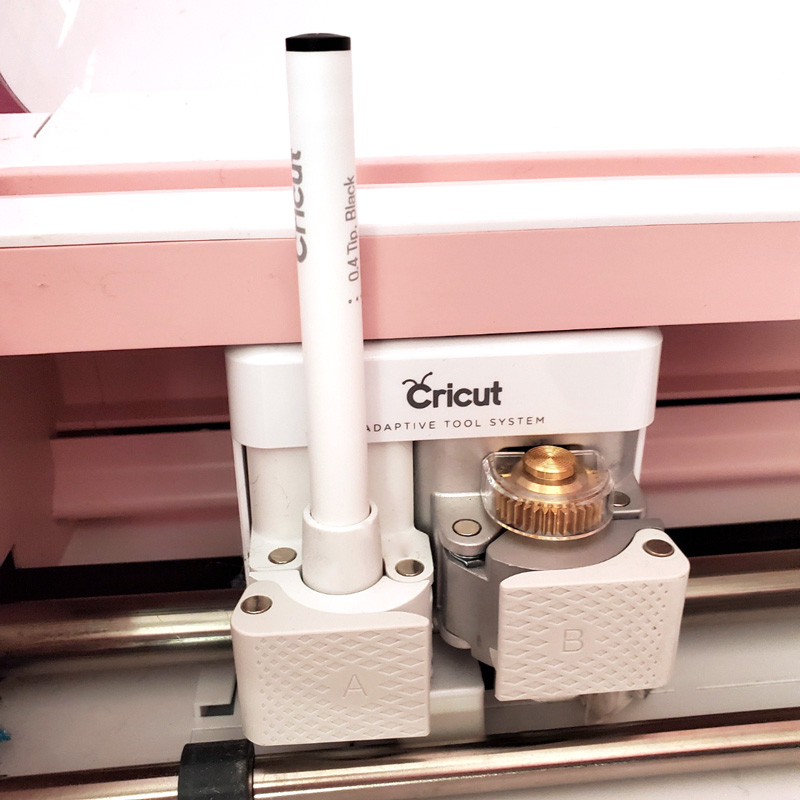 5. You will want to cut the bookmark using the proper wood settings – Basswood or Balsa wood 1/16″ (1.6mm)
If you use a different kind of wood please use the appropriate settings. It can really mess up your machine if you use the wrong kind of settings.
6. The machine will first draw the design on and then it will cut the bookmark. It will cut many passes – mine cut 14 passes. Do not leave the machine while it is cutting. You'll want to be around somewhat supervising. You can do other things in the area, but keep half an eye.
When finished your bookmark will look like this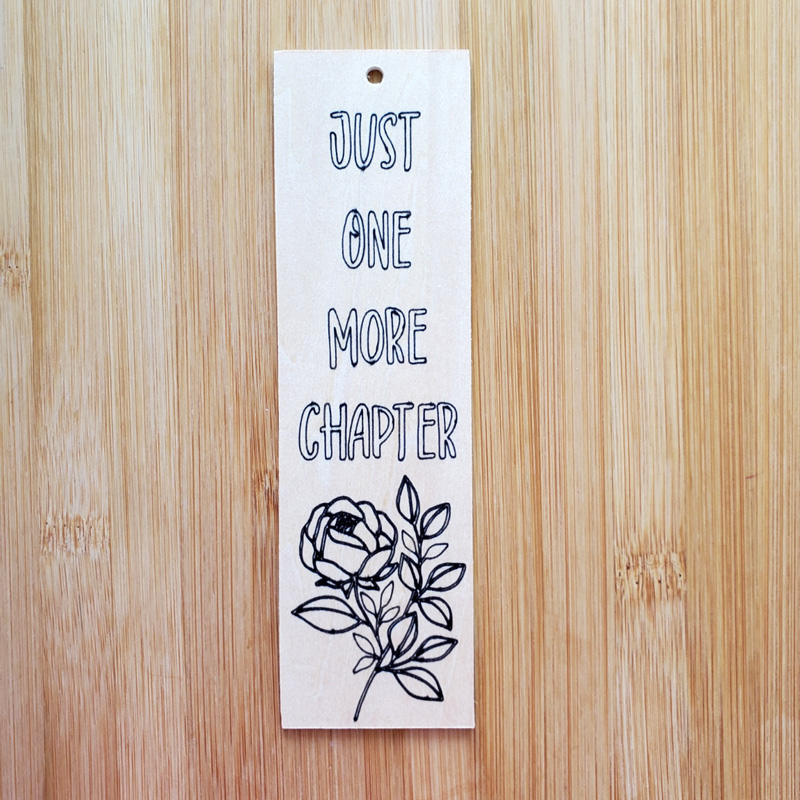 I suggest using fine tip markers to color on because some of the lines will be small. After you are finished coloring it, add a tassel to complete!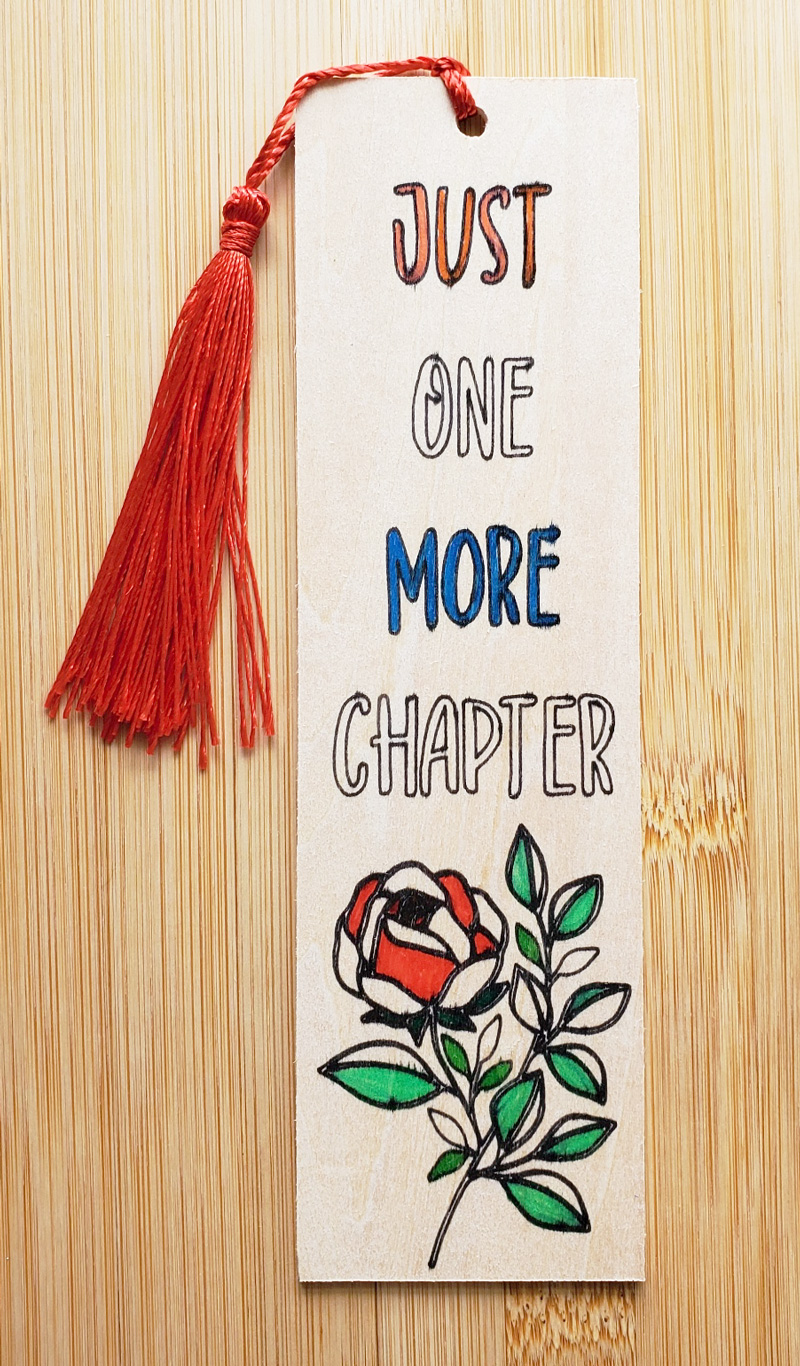 Your balsa wood Cricut project is complete! How will you be using this? Comment below!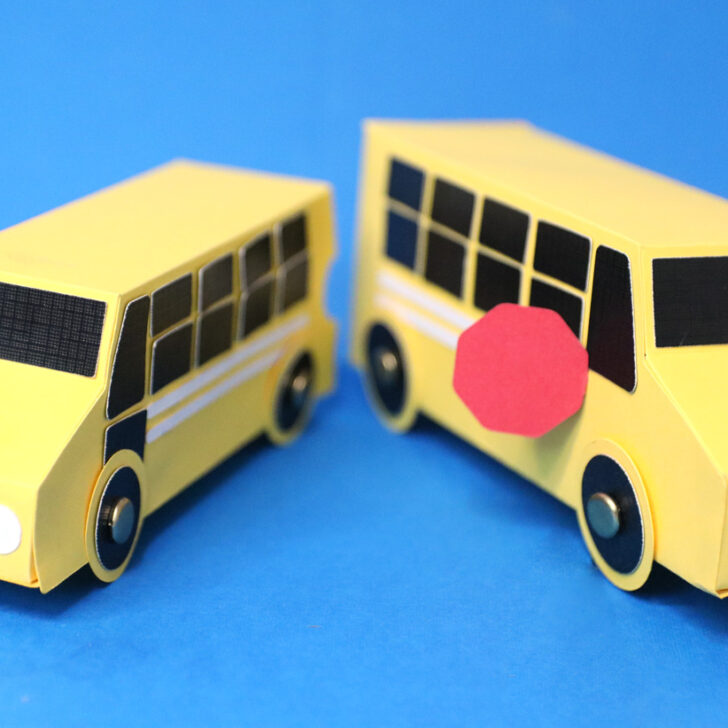 This beautiful school bus template comes in both SVG cut files and PDF printables to use as a gift box or paper toy! When you're …