Whether you're a fan of adorable marsupials or trying for a letter Q craft, this quokka hug bookmark is so cute! You can also check out his friend this koala craft, if you want a fun follow up project. This post contains affiliate links.
---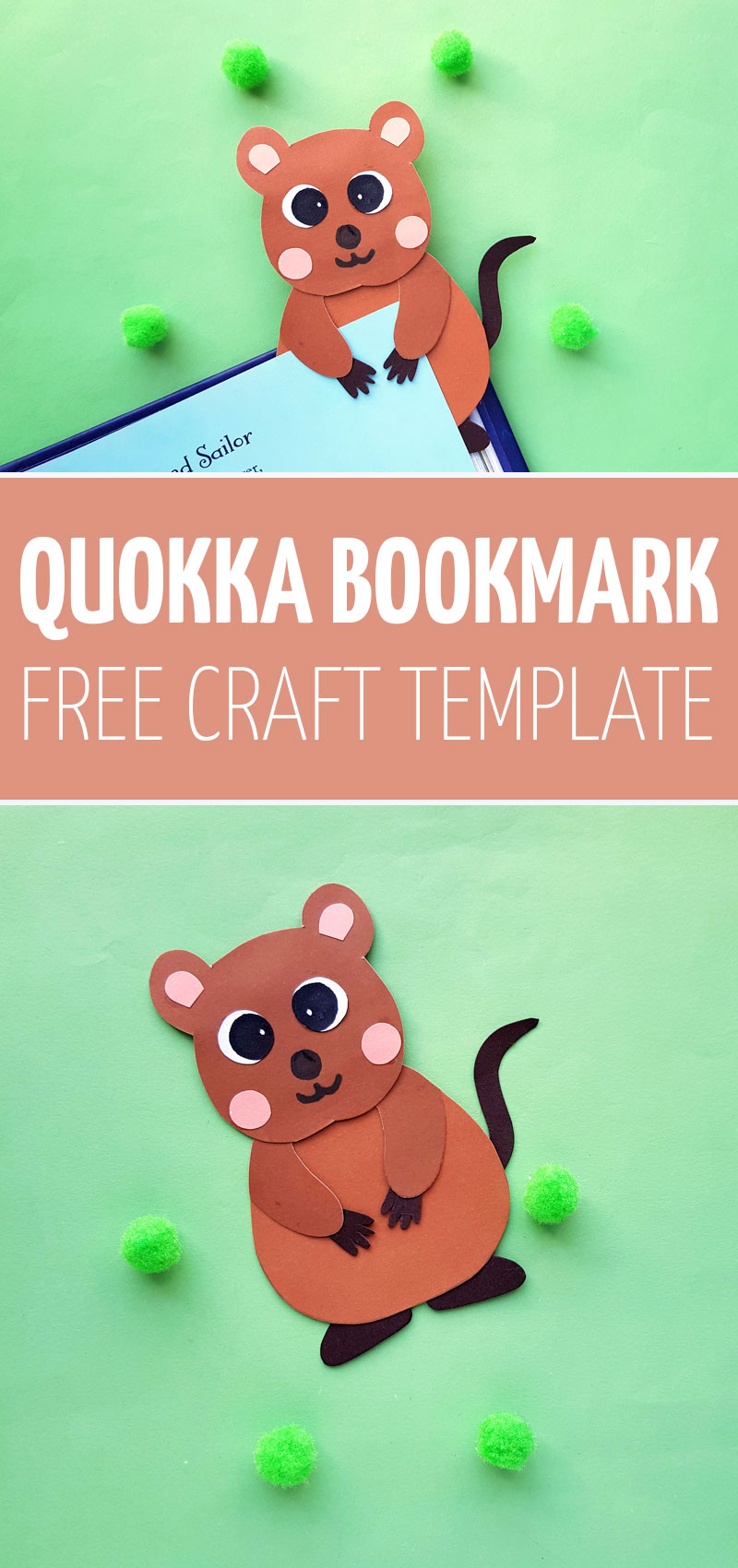 Marsupials almost make me want to move down under, and the quokka is no exception! I actually first heard about it when researching different animals for my alphabet animal puppets, but since then I've come across it numerous times.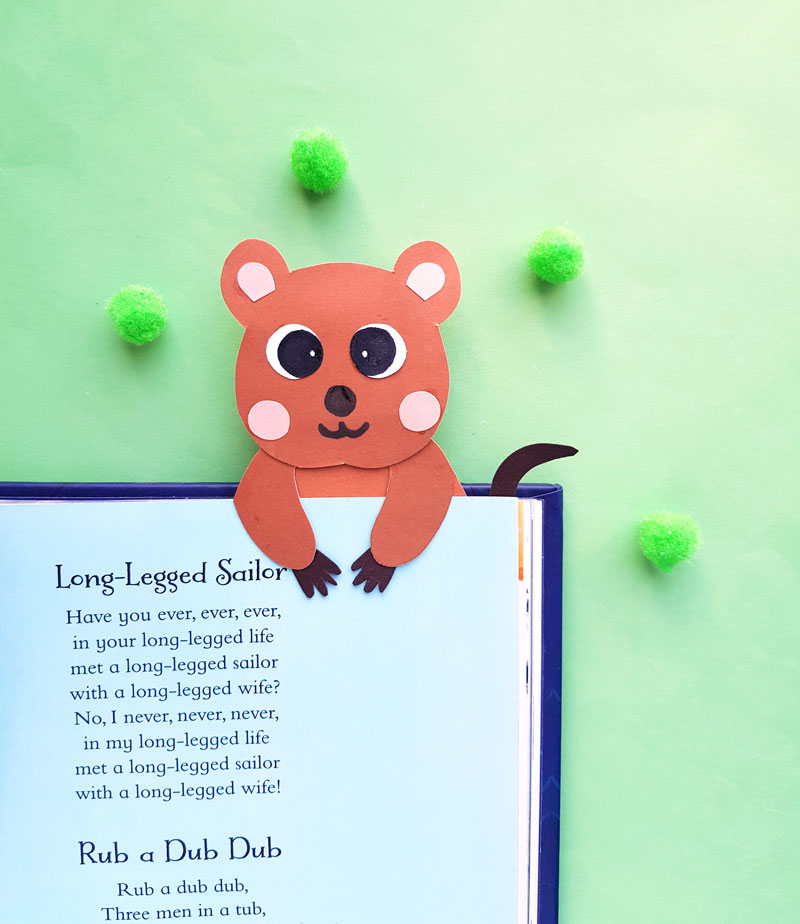 About the size of a cat, these smiling, friendly creatures are mostly nocturnal. They have a reputation of dropping their joeys to distract predators, which really makes me feel fine about my parenting…
If you're looking for a true letter Q craft, this Quokka hug bookmark is perfect. You can prep the pieces of this quokka craft in advance for younger kids to assemble, make a bunch as gifts, or let kids practice scissors skills.
The Quokka's hands are attached only at the top so that you can "clip" it onto your page to hold your place. This makes it a fantastic craft for early readers as well!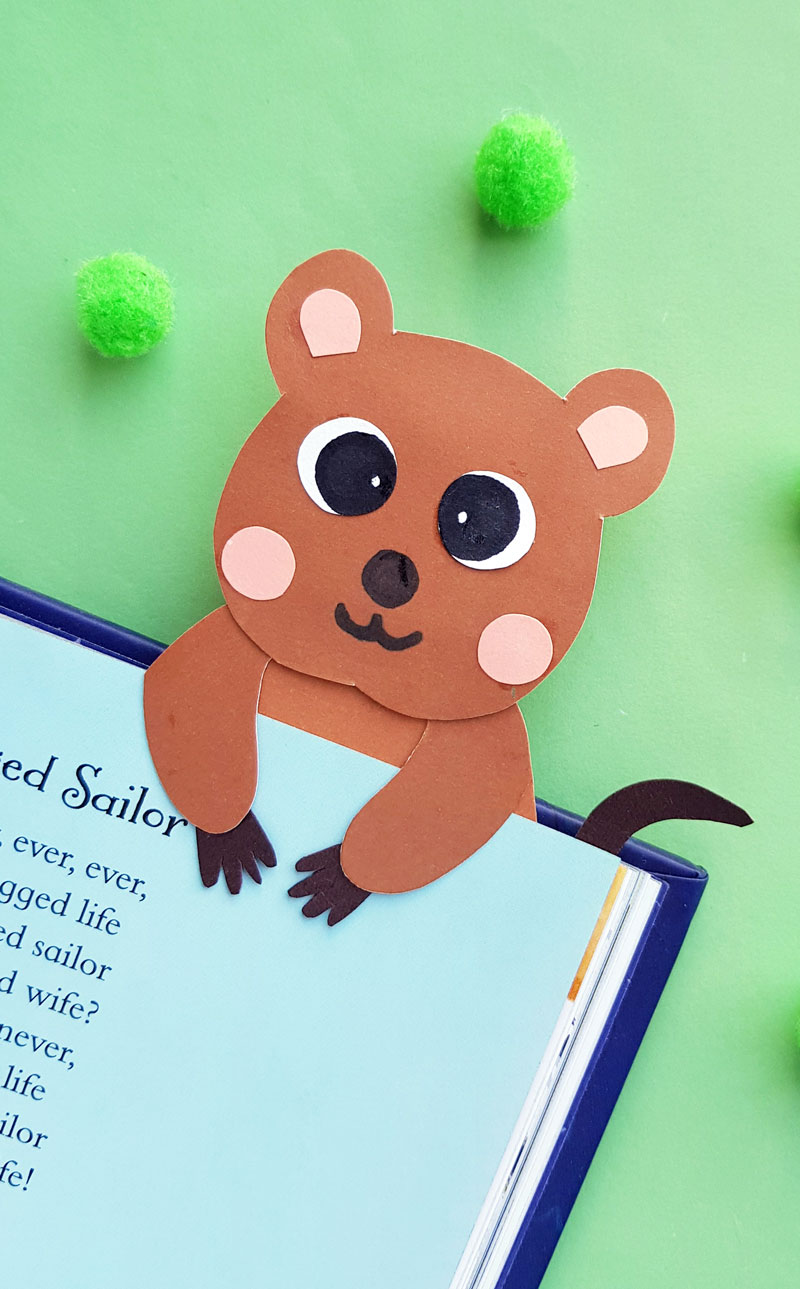 I created both a PDF and SVG download for you to cut by hand or with a cutting machine such as the Cricut lineup. The PDF comes in an outline version to trace on cardstock as per the instructions. It also comes in a full color version that you can print directly on white cardstock, cut out, and assemble as is.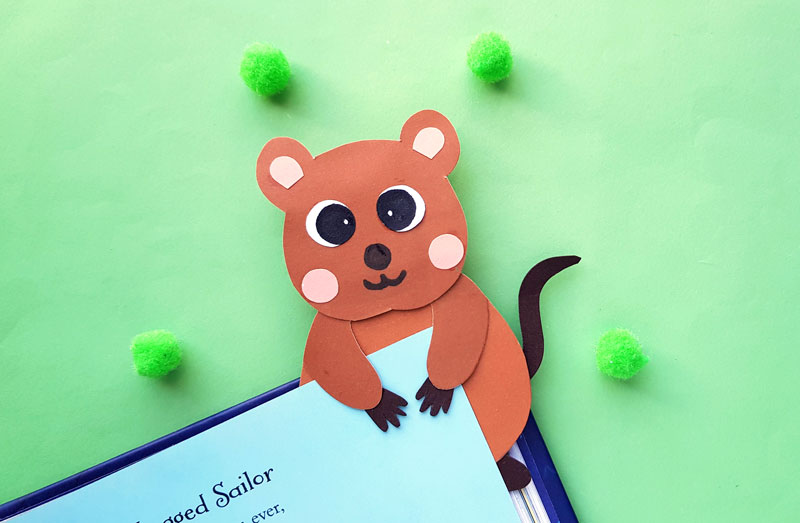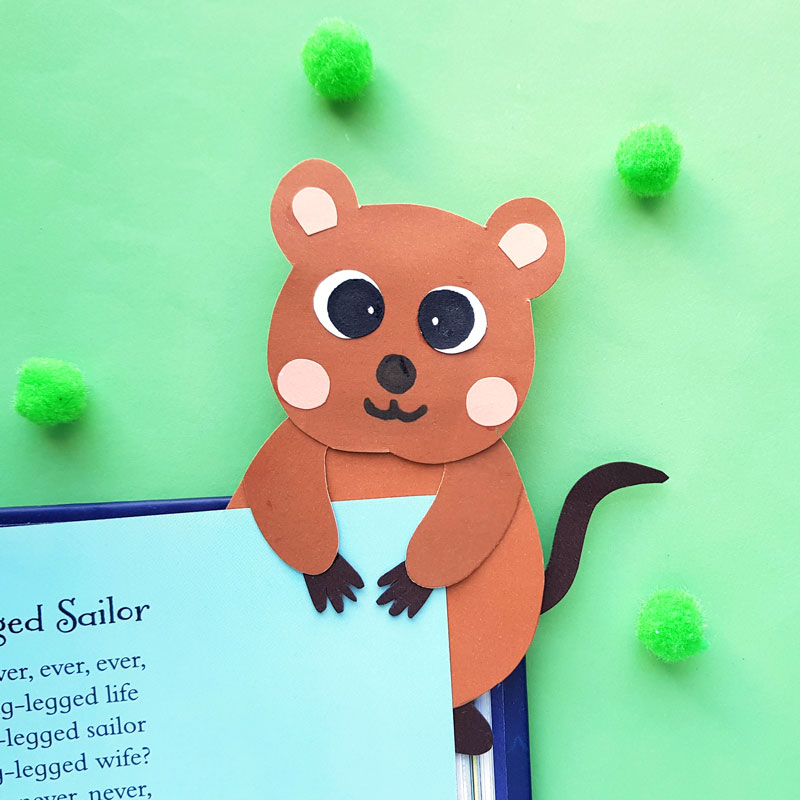 Download your Quokka craft template
You'll receive a ZIP folder with both PDFs and the SVG. The SVG is for using with cutting machines (you'll be able to adjust sizing, fix colors, duplicate as many shapes as you'll want). The PDF is ready to print, trace, and cut by hand. If you need help, this article can help you unzip your file (it's really easy once you learn).
To download: enter your email address in the form below and submit. Your download will arrive in your inbox. By submitting your email address you're consenting to receive email updates from me and me only. I will not share your information with anyone.
If you have any issues or need help, please reach out to me at menucha@momsandcrafters.com.
Supplies needed to make a Quokka hug bookmark
Black marker
Pencil
Scissors

How to make a Quokka bookmark
1. Select dark brown, light brown and pink colored craft papers for the quokka bookmark craft. Trace the head, lower body part on light brown colored paper, trace the tail, feet and paws on dark brown paper and trace the 2 small circles and arch shaped patterns on pink paper. Cut out the traced patterns as neatly as you can.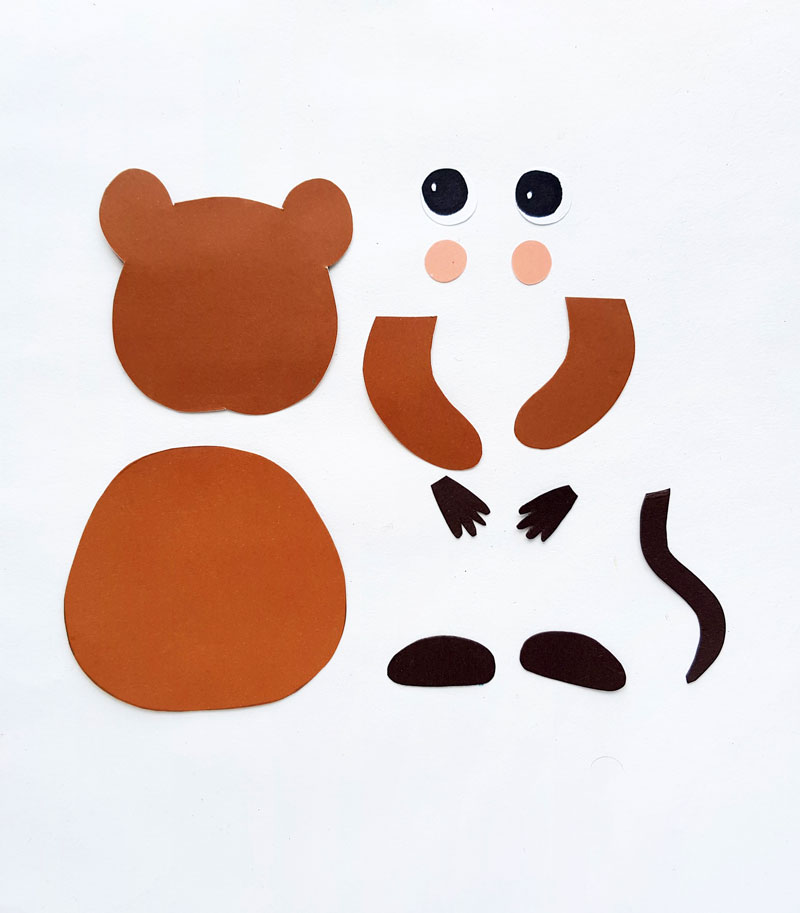 2. Assemble the ears, eyes, and cheeks, attaching to the face as pictured.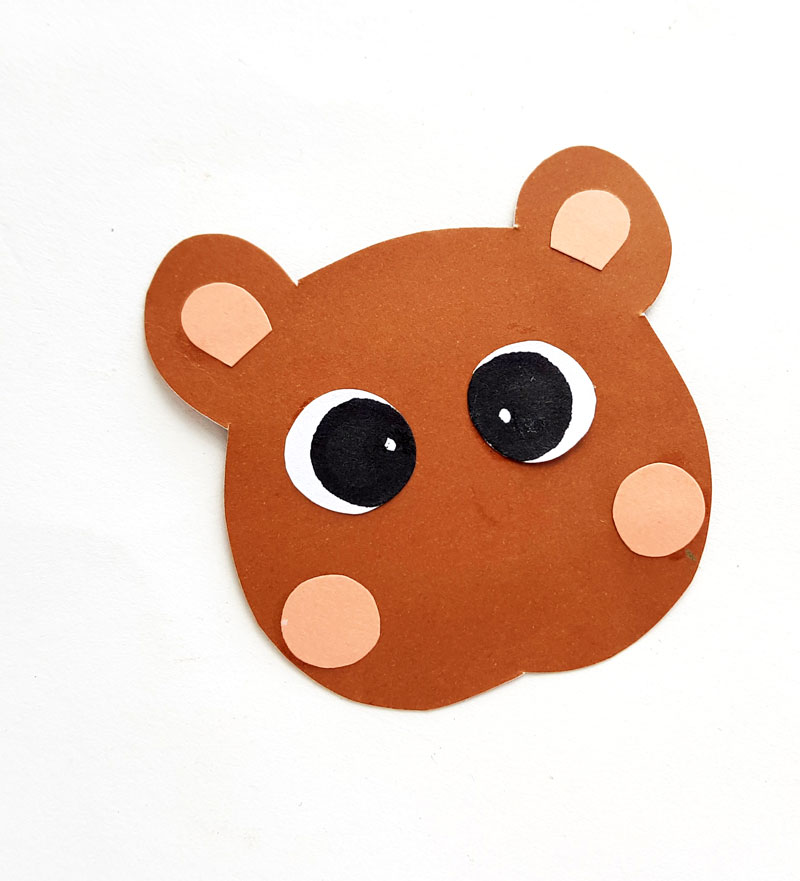 3. Use a black marker to draw the nose and mouth in place.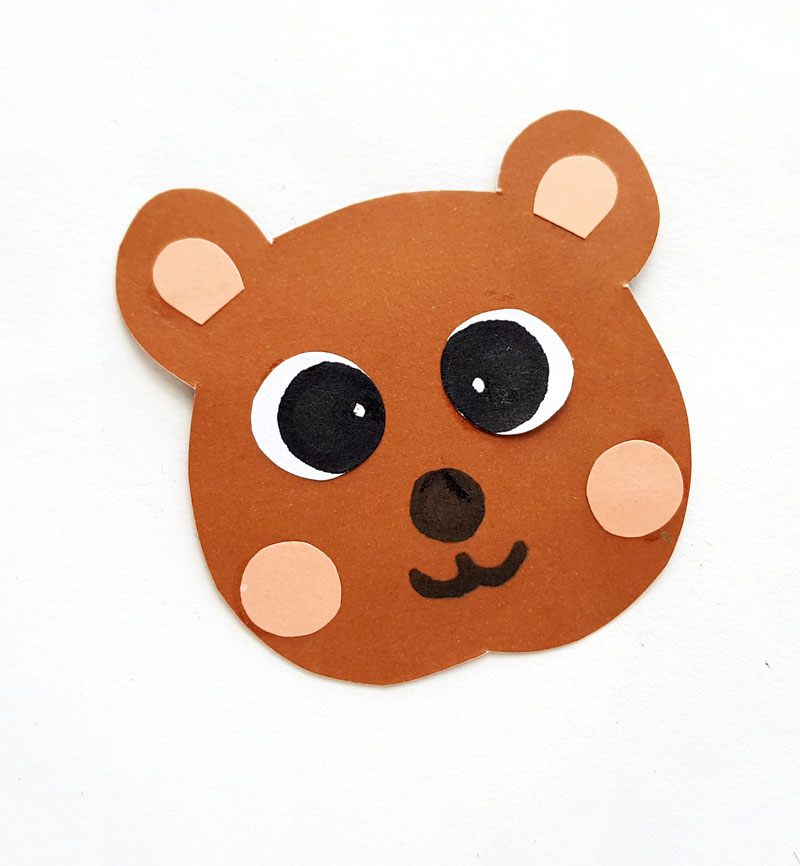 4. Glue the paw cutouts to the arms, on the rounded tips. Apply a drop of glue to the straight end of the arm cutouts and attach to the top of the body cutout, keeping the rest of the hand free and unglued.
5. Use scissors to trim the tops of the arms along the curve of the body. Attach the feet cutouts on the bottom of your body.
6. Attach the head to the top of the body.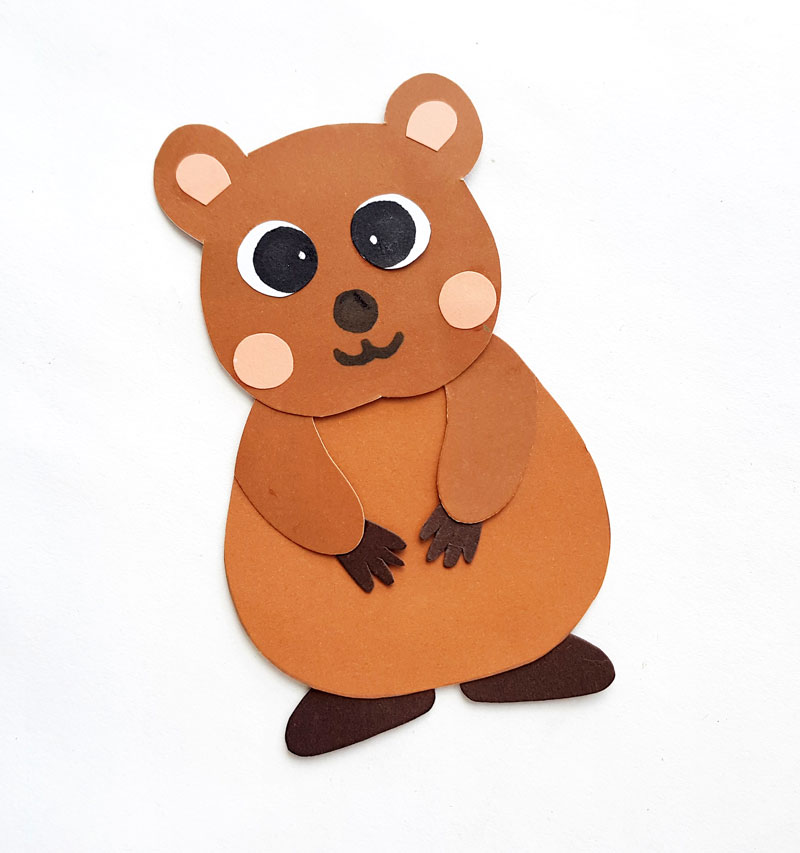 7. Attach the tail on either side of your body to complete your quokka craft.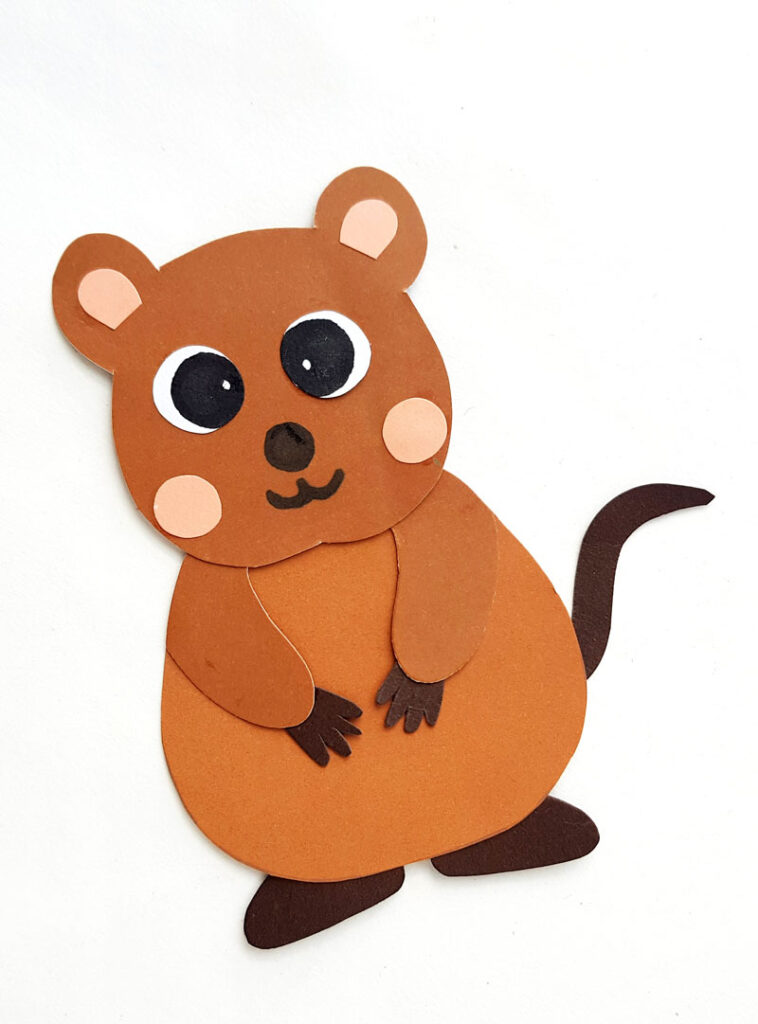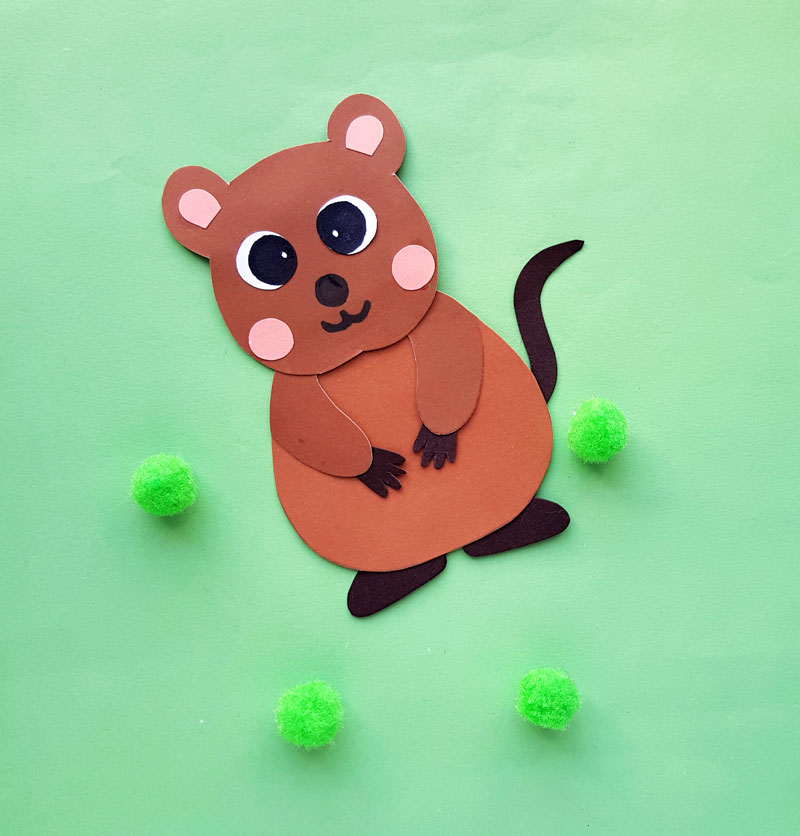 Your Quokka craft is complete! What will you be making this for? Comment below!
And don't forget to share the love by pinning this project and passing on the tutorial to your friends!
Want more crafts like this? Check these out!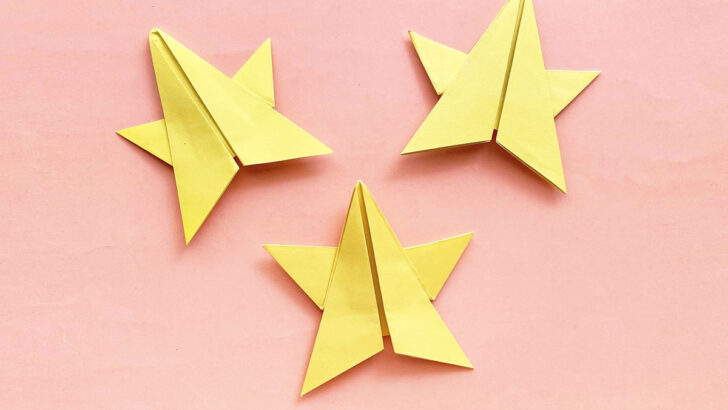 Craft a 5 pointed origami star using this simple tutorial with step by step instructions. When you're done, go ahead and check out this origami …