Use this free printable pattern to make your own Epipen case so that you have your emergency rescue wherever you go! Check out these things to make with felt scraps in case you hoard the trimmings! Disclosure: this post contains commissioned links and images. Some of the materials in this craft were supplied for free as part of the Plaid Ambassador program.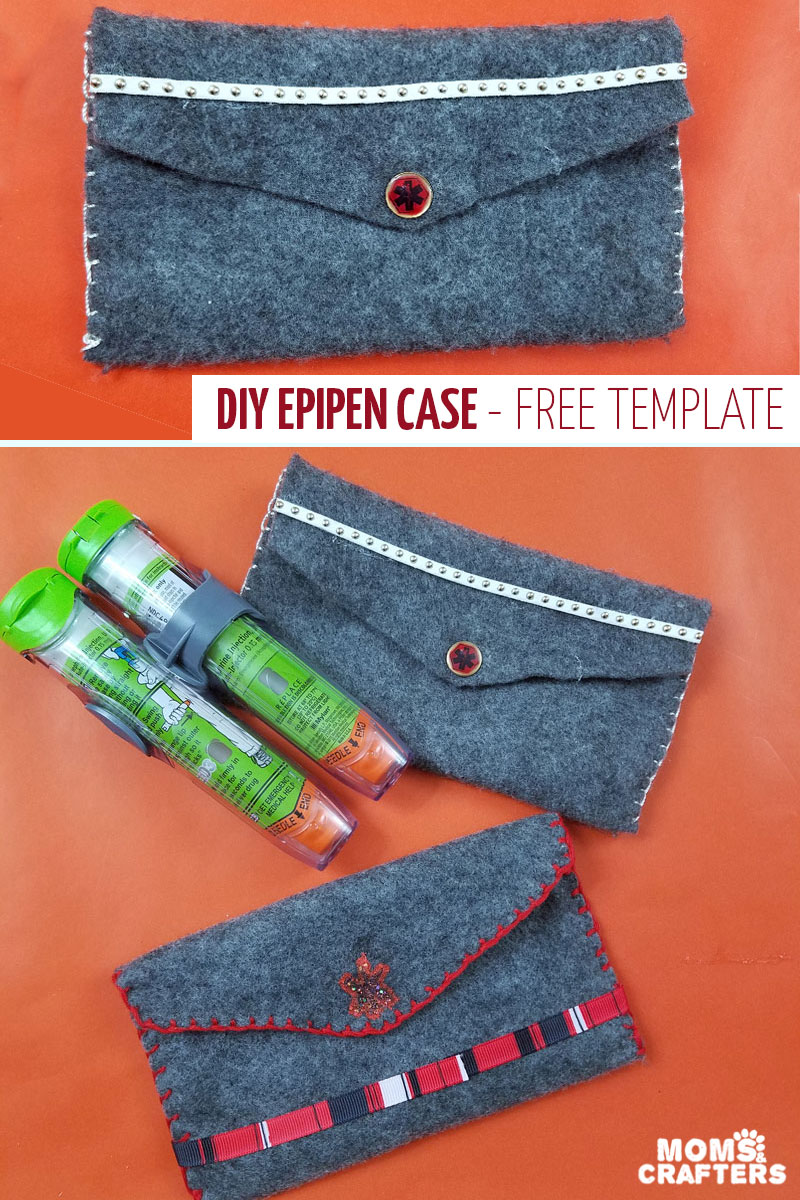 When Baby Y was first diagnosed with a food allergy, I stepped into an unfamiliar world.
It was a world where eating at someone else's home meant anxiety that could keep me up at night.
It was a world where my older child's favorite food could kill my toddler G-d forbid.
And it was a world where forgetting the "kids' suitcase" including my son's epipen behind on a visit to my parents can induce a panic attack smack in the middle of driving (true story.)
There are few things that can really relieve the anxiety of being the mother of a highly allergic toddler, but knowing that there is an emergency response available does give a touch of comfort.
I first made this Epipen case for Baby Y's Epipen duo. I thought it would be cool to have something a little prettier to carry it in, as well as something that provides a bit of cushion.
I used felt because I feel like it insulates a bit (and Epipens ARE temperature sensitive – they need to be kept at room temp.) Do not rely on this to insulate your pen – I only use it as secondary protection.
Another important detail: this epipen case pattern is designed to fit two Epipens perfectly for good reason: you are meant to have both with you at all times, in case the first doesn't work or isn't enough.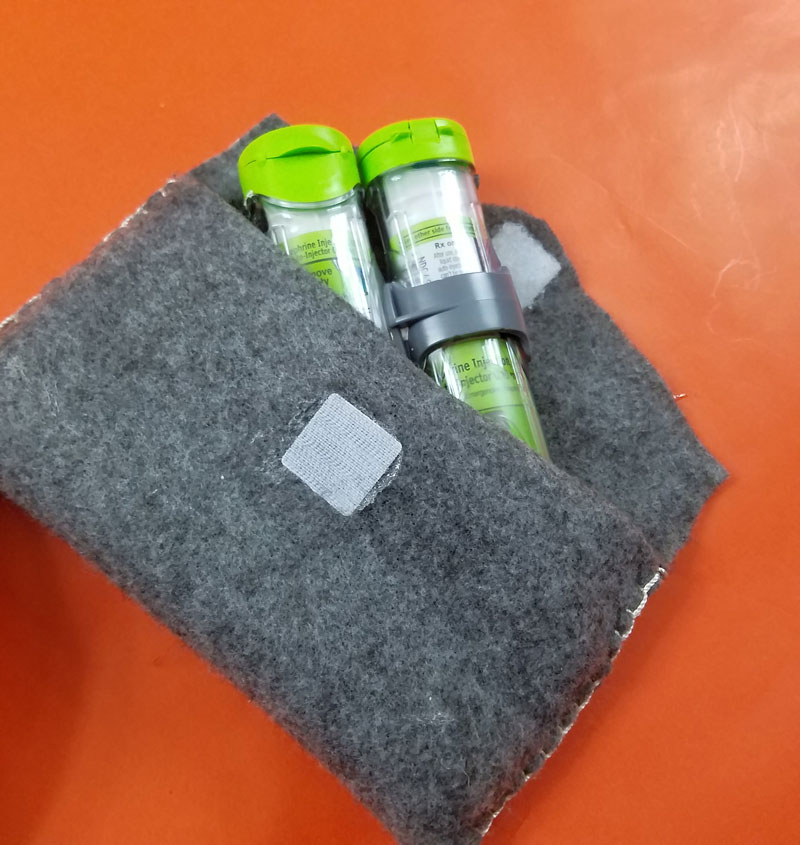 When designing this epipen case, I used a hook and loop closure to make it easy to open quickly. I needed a solution to make it clear what's inside – you may want to go even further than I did.
On one, I decoupaged a medical warning symbol on a metal disc, and covered it with Mod Podge Dimensional Magic. I glued this on the flap of the case. I kept this one for Baby Y and probably should have also embroidered the word "epinephrine" or something along those lines.
On the second, I painted on an allergy symbol using Fabric Creations Soft Fabric Ink and paint mini paint brushes. I wrote the word Epinephrine on the other side. This one I gifted to a friend (you can see the story about how gifting this to her was a huge saving factor when she had a severe anaphylactic reaction!)
Since I use this inside my diaper bag or handbag, I didn't add a carrying element. On the rare occasion that I use it on its own, I carry it like a clutch. If you want, you can sew a folded ribbon into the seam as you go along to turn it into a wristlet. Or add a full shoulder strap. You can cut two belt-sized slits in the back and thread it onto a belt if you'd like a teen or child to carry it on their person.
Anyway, enough with the explanation. Here's the tutorial…
What you need to make a DIY Epipen Carrying Case:
Optional: the pattern (it's not so complicated – you can figure out your own, but in case you want the help, I created a template for you)
[convertkit form=5207552]
How to make an Epipen case:
1. Cut your template and trace it on your felt.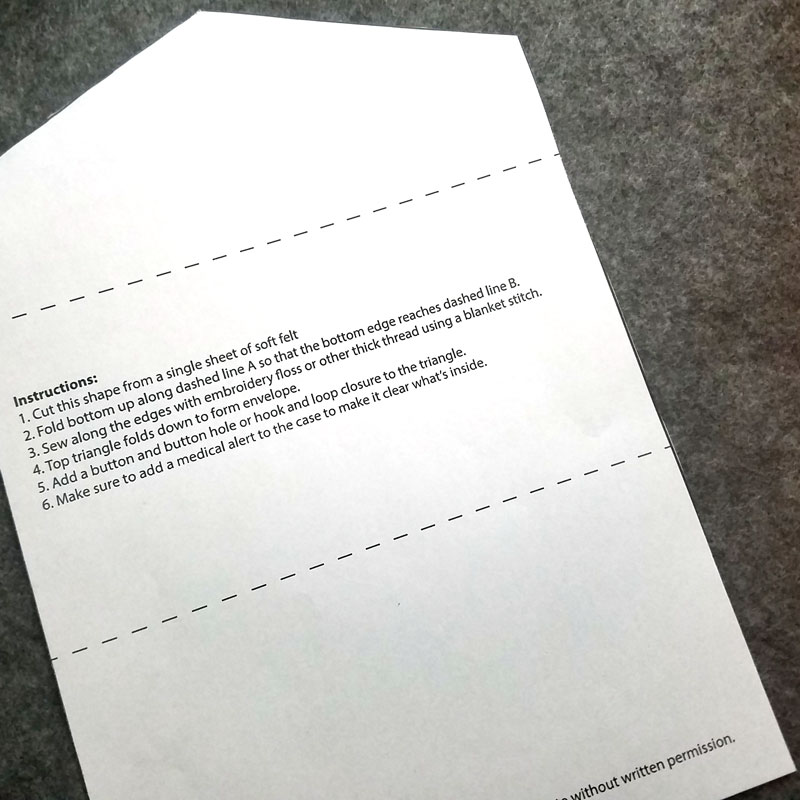 2. Use fabric scissors to cut out our felt.
3. Fold it up to the markings on the template (or use your Epipens to measure).
4. Starting at the corner, sew up that epipen case! Thread your embroidery floss and poke it from the inside of the felt to the outside so that the knot lands up on the interior of your case. Stitch a couple of times in place.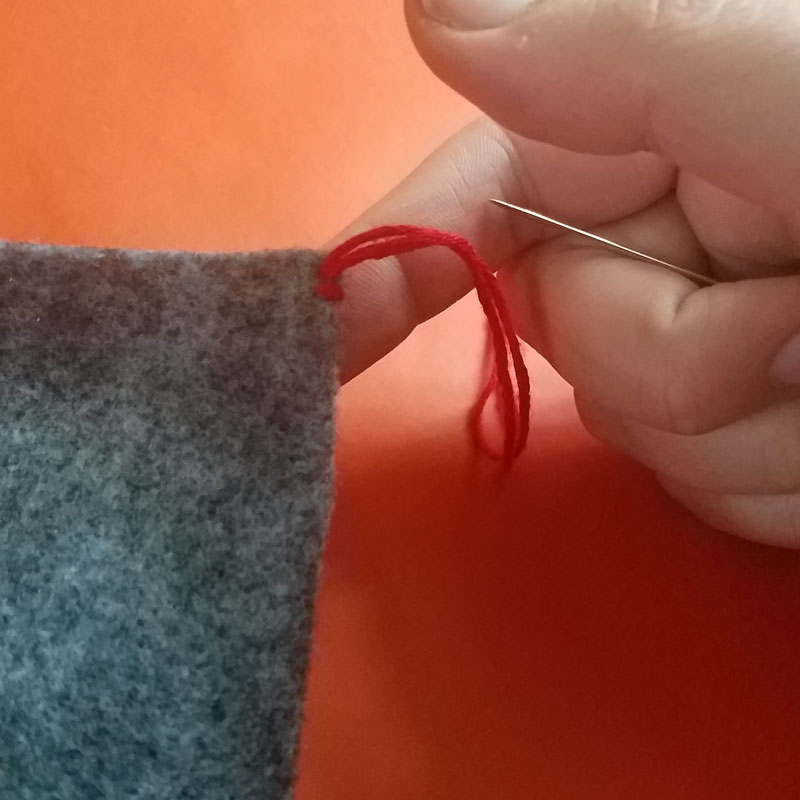 Continue with a blanket stitch (you're basically pulling the thread up through the loop that you create instead of on the outside of the loop).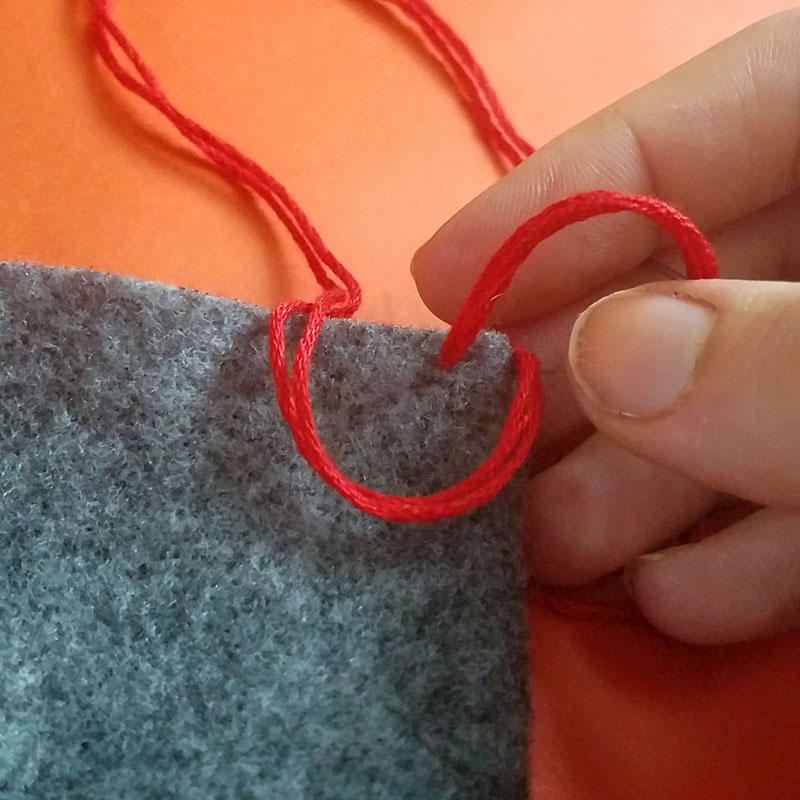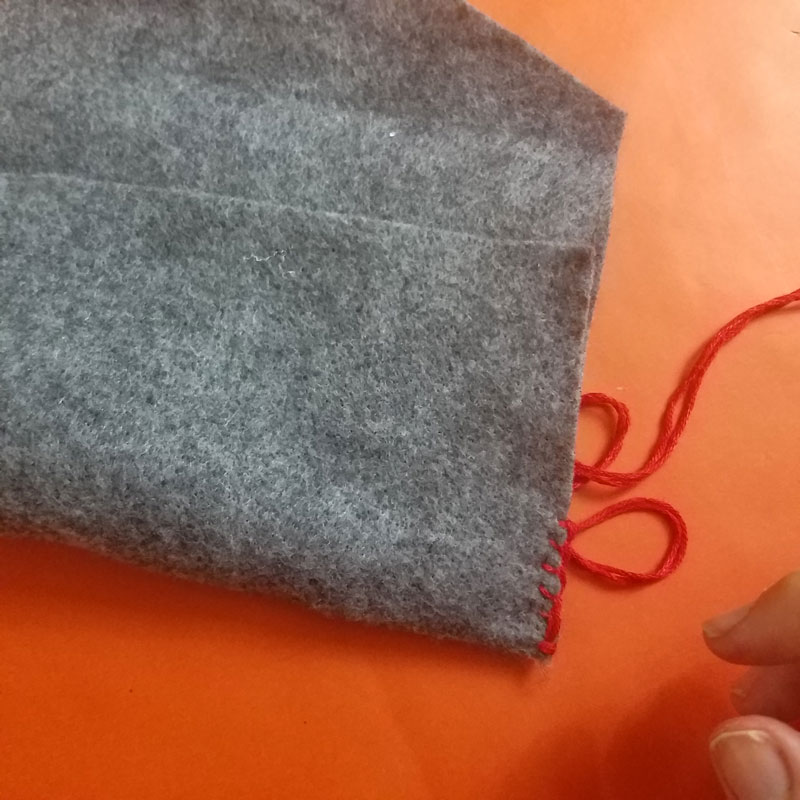 Make sure to place a stitch at the edge of the opening. Continue around the flap if you'd like, or trim and sew the other side. If you're continuing around, make sure to "catch" the opening again in the right place when you come around to it (it can help to pin it in place).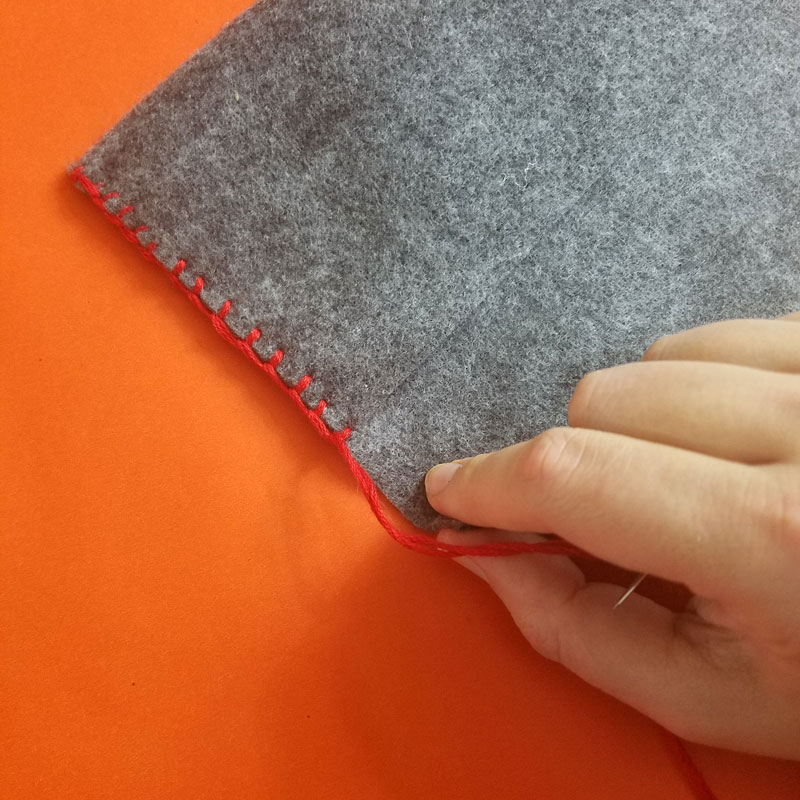 5. Finish off your last stitch inside your epipen case, knot it, and poke the knot back into the case.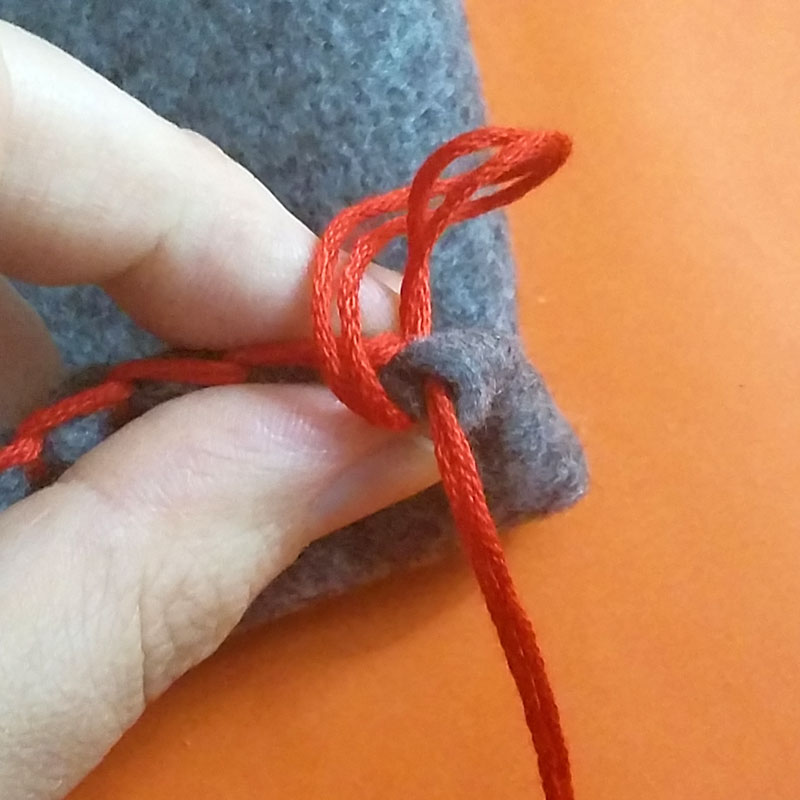 6. Label your epipen case clearly however you'd like!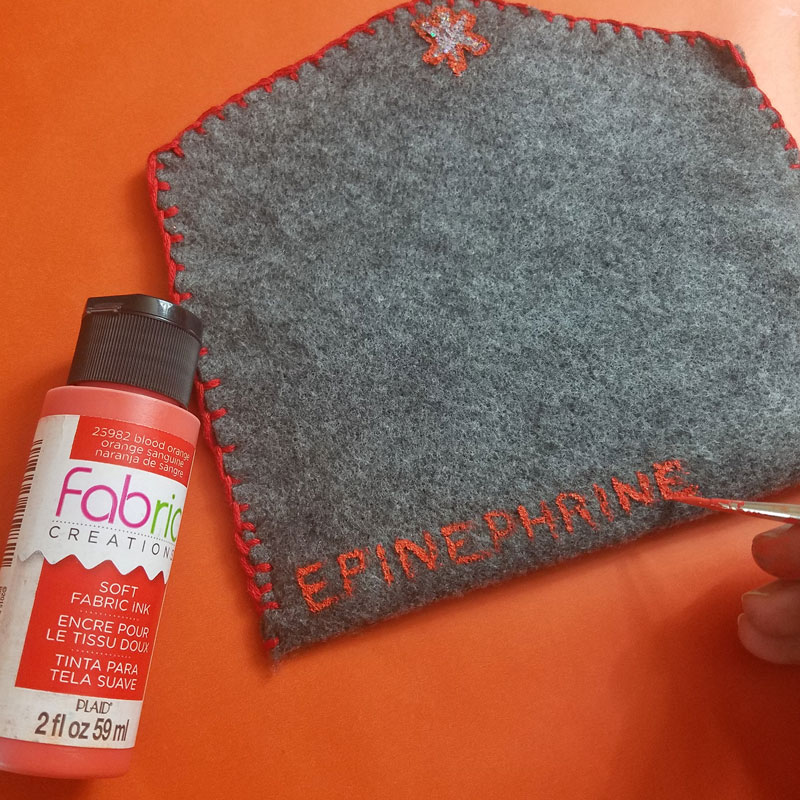 7. Add a hook and loop closure. Attach the two sides how they'll be when they're closed. Glue it onto one side.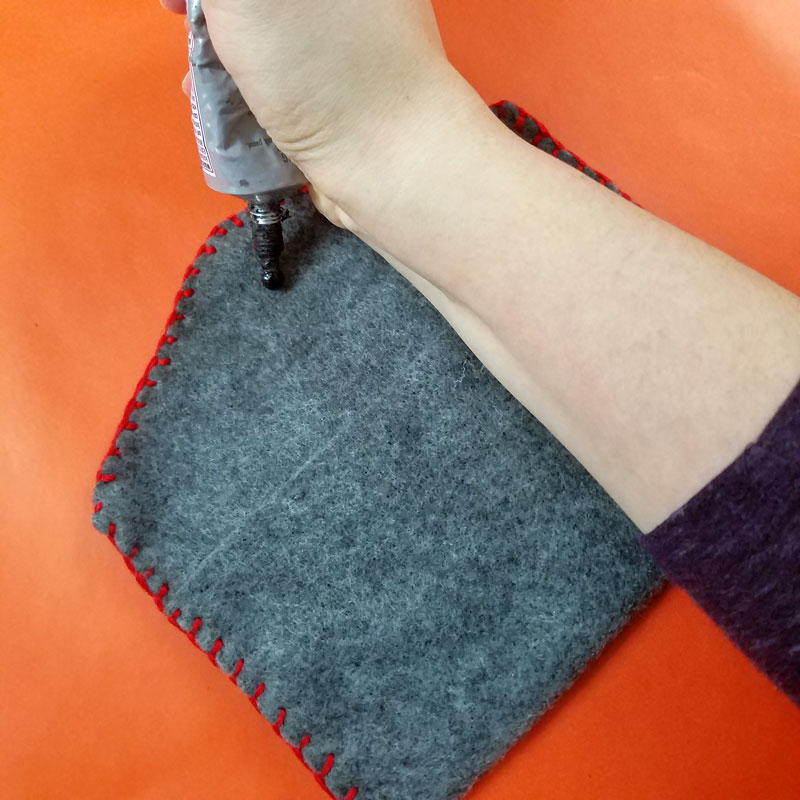 Add more glue to the other side of your hook and loop, and close the flap of the case. Allow it to dry about an hour, make sure you can open your hook and loop properly and allow it to cure for 24 hours.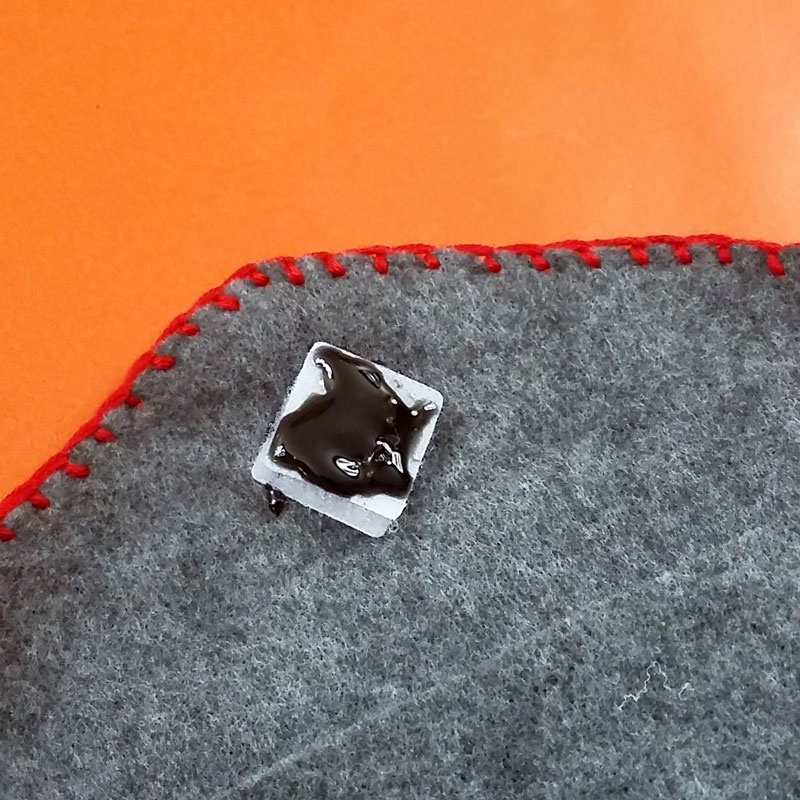 If you'd like, you can glue on trim such as leather cord or coordinating ribbons.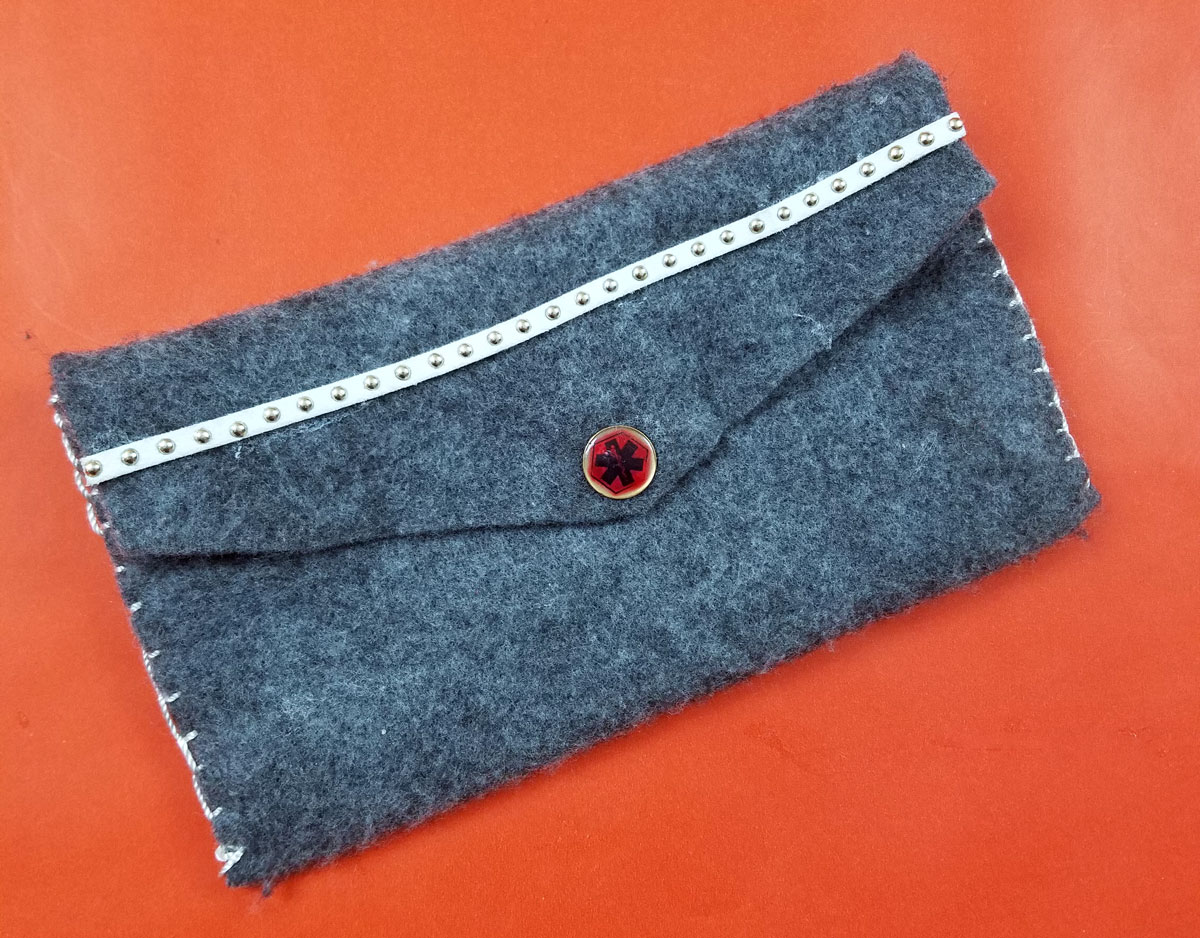 Stow your epipens in your brand new felt epipen case and you're good to go!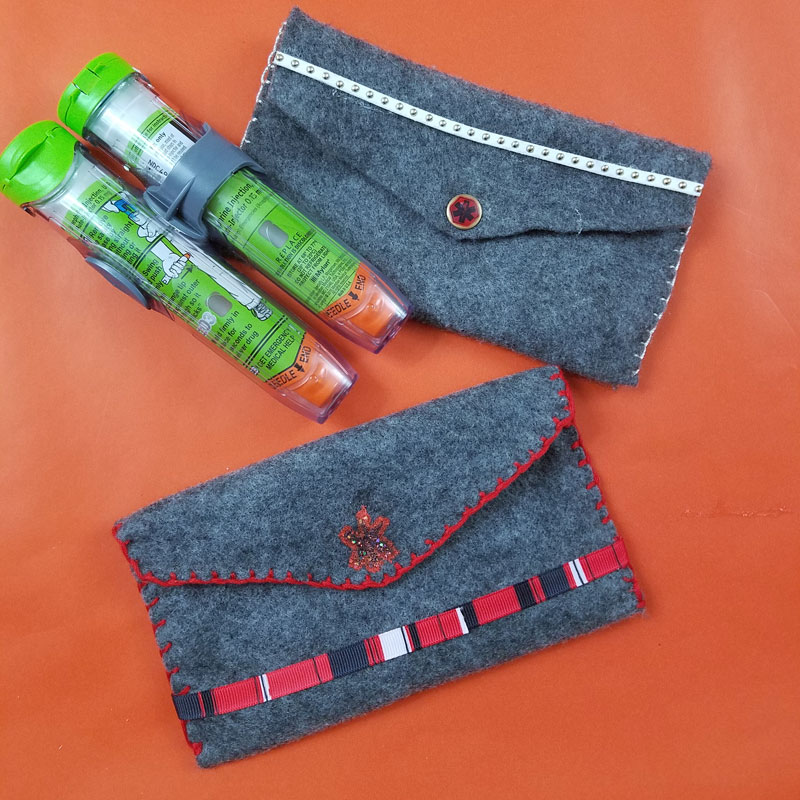 Do you keep your epinephrine in an Epipen case? What tips do you have to share with those with food allergies? Comment below!
Loved this DIY Epipen case tutorial? Try these cool posts: