Download this free printable peeking monster SVG cut file to make some fun, quirky projects and Halloween decorations! I used it to decorate my Cricut Maker and to update a plain backpack. Find more Cricut ideas here. This post contains affiliate links. Cricut provided materials free of charge to facilitate this post.
---
I love the use of black space to create a cool effect and this peeking monster does the job!
Whether you're looking to prank people for halloween, add a cool decal to your toilet seat, or turn a plain backpack into something quirky, this free monster SVG is versatile and fun to use.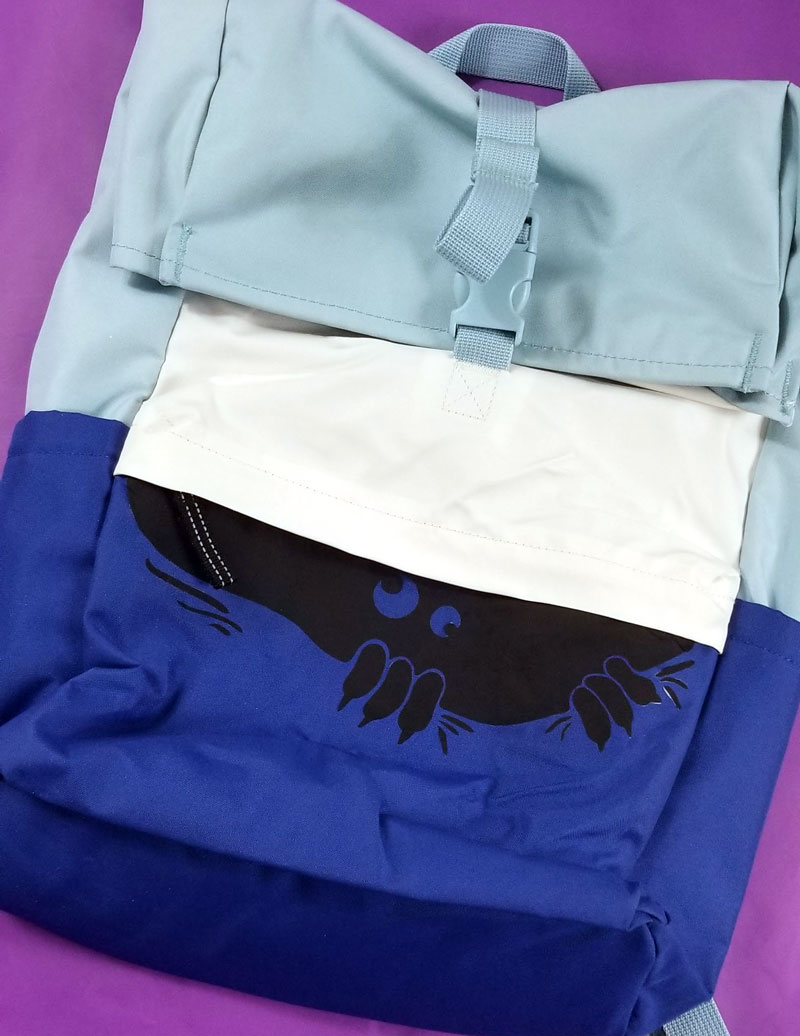 In this tutorial, I share with you the free peeking monster SVG and how I used it as a Cricut machine decal to decorate my Cricut Maker. The tutorial can be applied to anything you want to add to decorate your machine and the SVG can be used to decorate anything.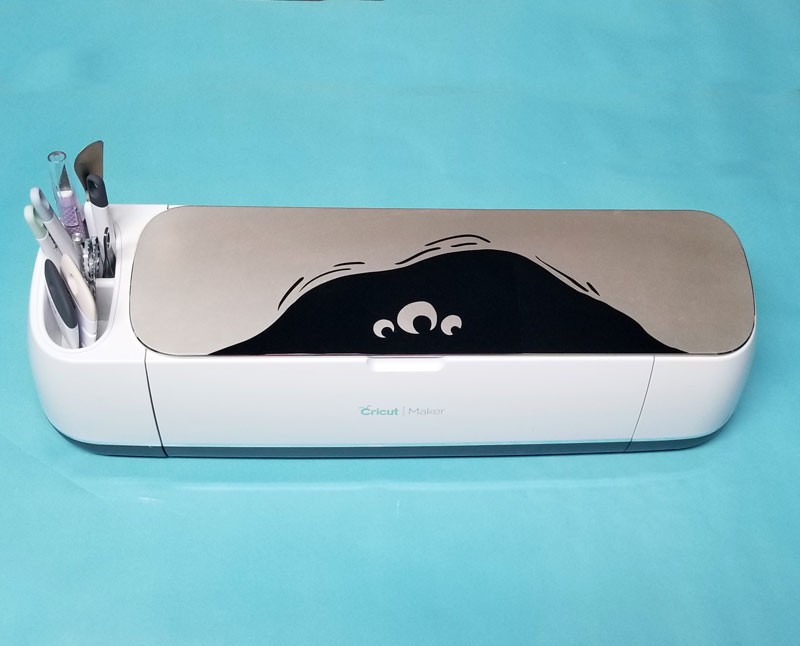 Using the monster SVG to decorate my Cricut Maker
I created two monsters – one that appears to be lifting something up and peeking from under (no hands) and one that seems to be pulling something down to peek from inside. The biggest mistake I made when decorating my Maker was removing the "pull lines" – it ruined the whole illusion! I added it on later.
I also redesigned my SVG after I photographed this tutorial so that it looks a little better, so the tutorial photos will be slightly different.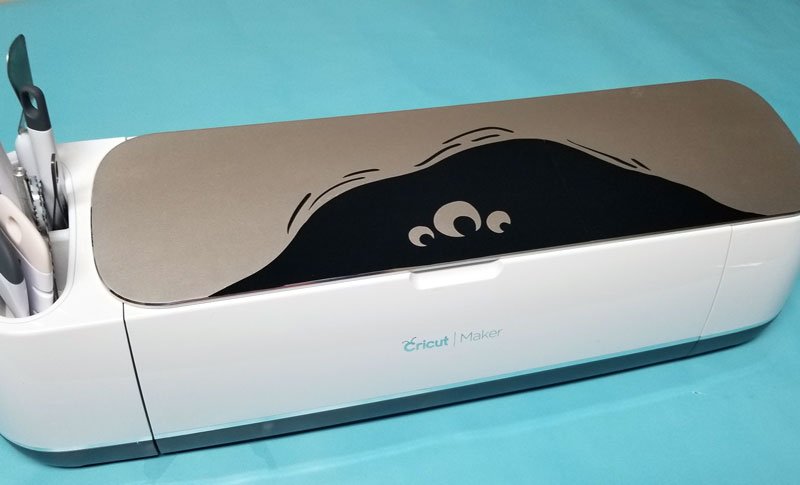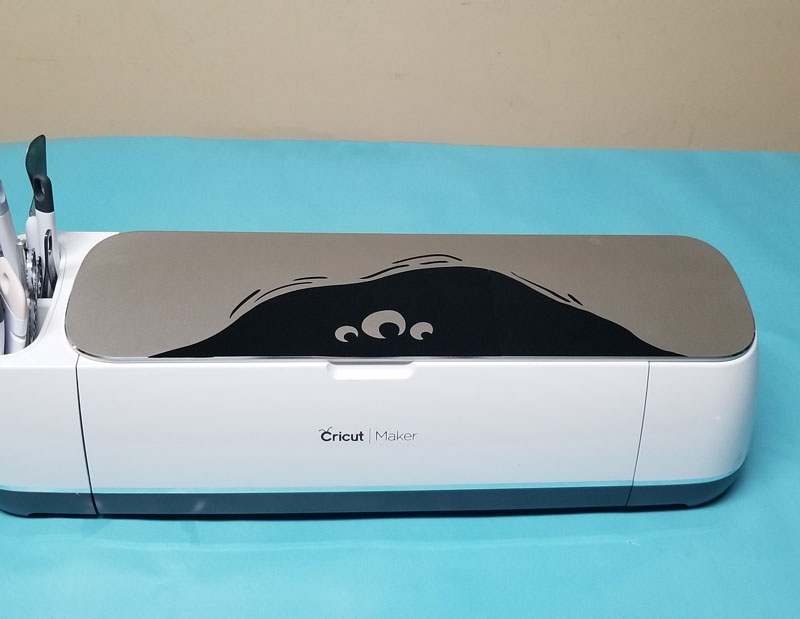 To decorate the machine, I used removable vinyl. That way I can switch it out later when I get bored (and it worked out well, since I redesigned it and replaced it days later!). Y (4) says it's "SO creepy". I say that's so cute.
I originally got the Martha Stewart Metallics pack for this because I wanted to keep it a little classy with a silver decal. But I have a champagne machine and didn't anticipate that both the gold and silver just did not work. So I stuck with the beetle black – a really cool matte black with a bit of a sheen that's hard to capture in these photos.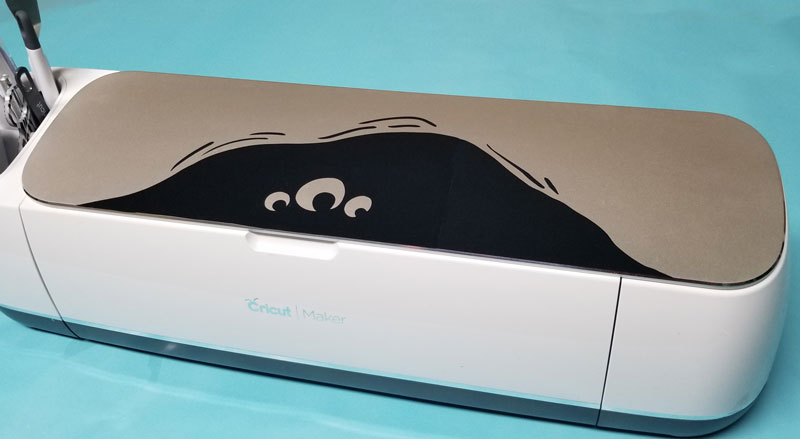 The "pulling down" decal was a big too long for the front of the machine so I put the other one on top I may try adding a smaller version of the pulling down one to the front – I realized after that it doesn't have to cover the whole width of the front.
If you do want to cover the whole width of your machine, like I did on top, you'll want to make sure you have a 24 inch machine mat as your cut will be larger than 11.5 inches.
Using the free peeking monster SVG to decorate a backpack
This is also perfect for making a boring backpack insanely cool! The illusion of the monster peeking out of the pocket is just amazing. And creepy..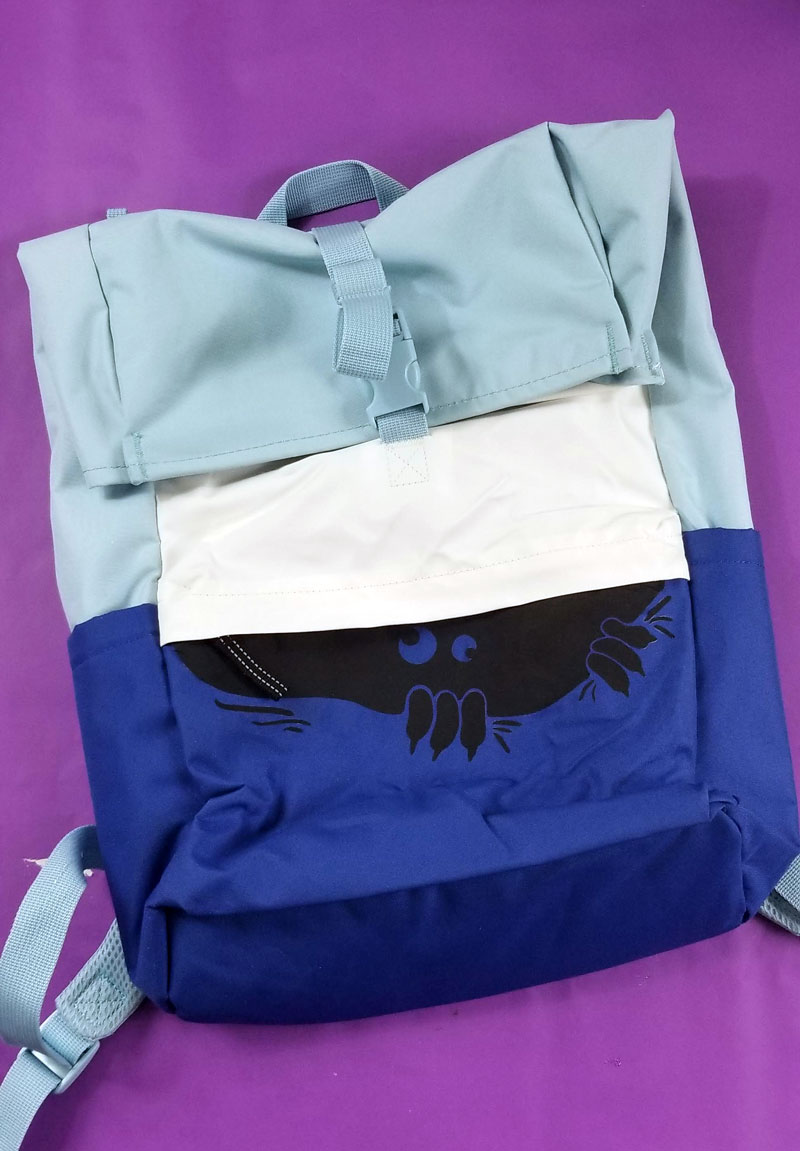 The biggest mistake I made with this one (yes, I'm sharing ALL my oopses so you can learn!) is the backpack – which I got on clearance in IKEA. It's a very plasticky, waterproof material that melts under the iron or heat press. I had to press it for a few seconds at a time and still melted parts of it.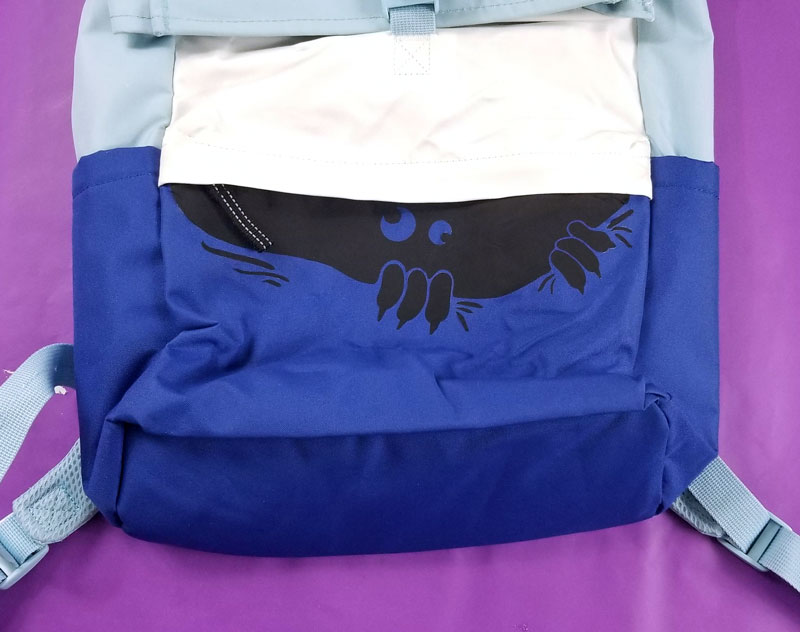 I did manage to make it work, but you'd be much better off going with a classic backpack that can actually handle a bit of heat!
You're using iron-on for this one – I used the black from this versatile pack.
And finally, it can be a bit challenging to add the decoration under the pocket flap, so account for having a little patience. On something a little more canvas-y it'll be easier than the stiff plastic of mine, but if you're choosing backpacks, definitely choose one with less of a flap if you can!
Download your free monster SVG
I actually created this to sell in my Etsy shop… but I decided that I'll offer it for free (personal use only) for those of you who are brave enough to subscribe to my free newsletter. Brave, you ask? Well, you'll get regular creative ideas in your inbox that'll challenge you to keep creating!
If you don't want to hear from me (or you want to support what I do here) you can purchase it for cheap in my Etsy shop – that includes a basic commercial license (up to 500 uses to resell end products you make with it – see listing for license details) as a bonus.
If you'd rather get it for free, and don't plan to sell the things you make from it, just enter your name and email address in the form below to have it delivered to your inbox!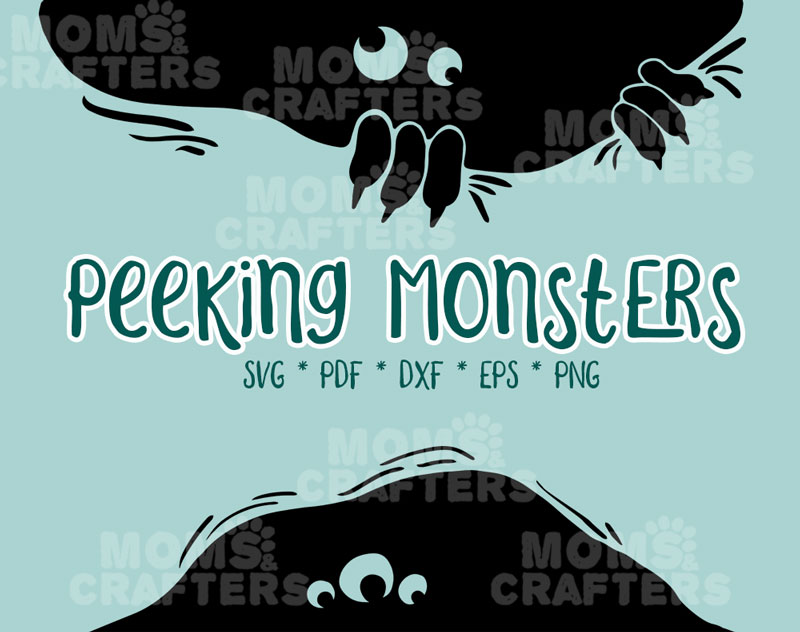 What you need to decorate your Cricut machine
How to make your machine decal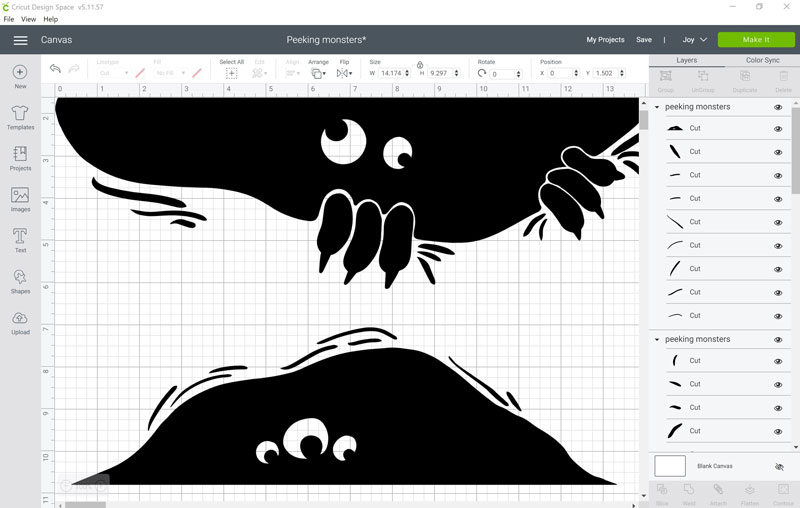 1. Set it up
Open a new project in Design Space, click "upload and follow the prompts to upload your file and insert it into your project. Ungroup your project so that you can edit each design separately. Resize your design to your required size and when you're happy with the setup, select your parts, choose "attach" and then click "make it". You do NOT need to mirror your design. Choose the appropriate material from your custom settings and follow machine prompts to cut.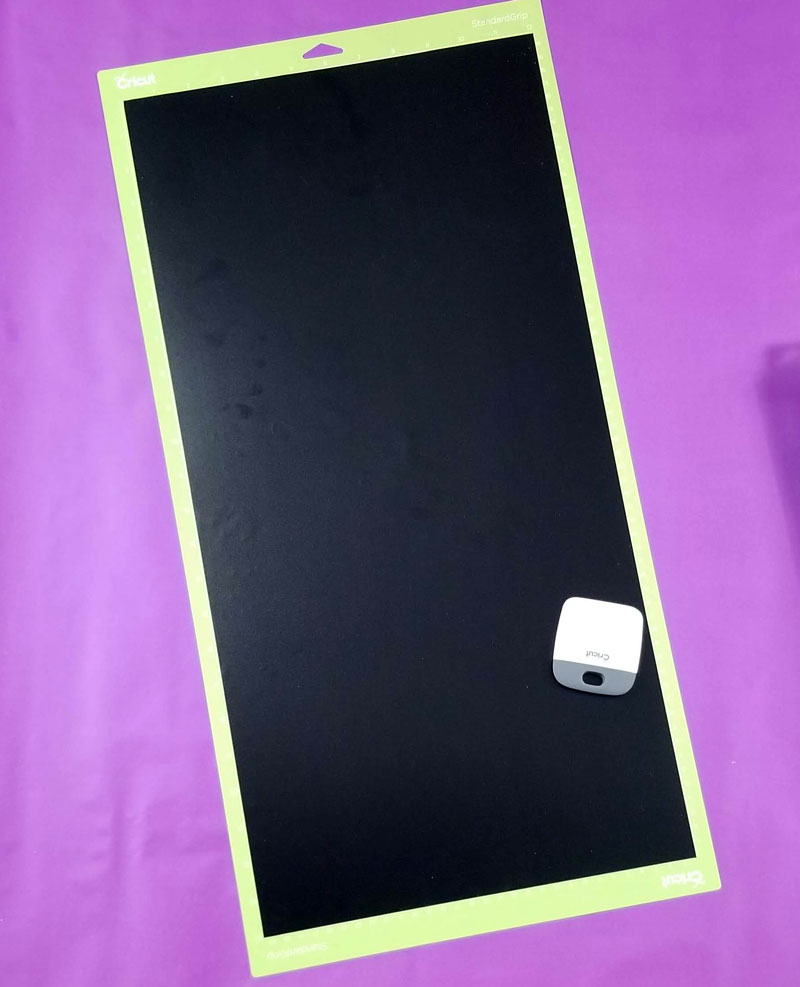 2. Prep your mat
Lay your vinyl out on your mat. I did not precut mine – I just put the whole shebang on the 24 inch mat since it fit perfectly. Use your scraper to remove air bubbles as best as you can.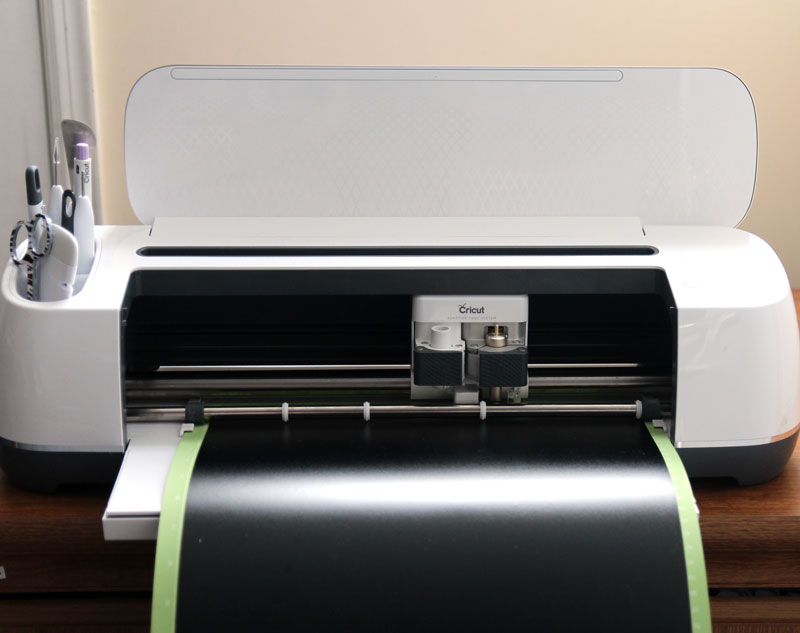 3. Cut!
Load your mat into your machine, hit the C button and watch it cut!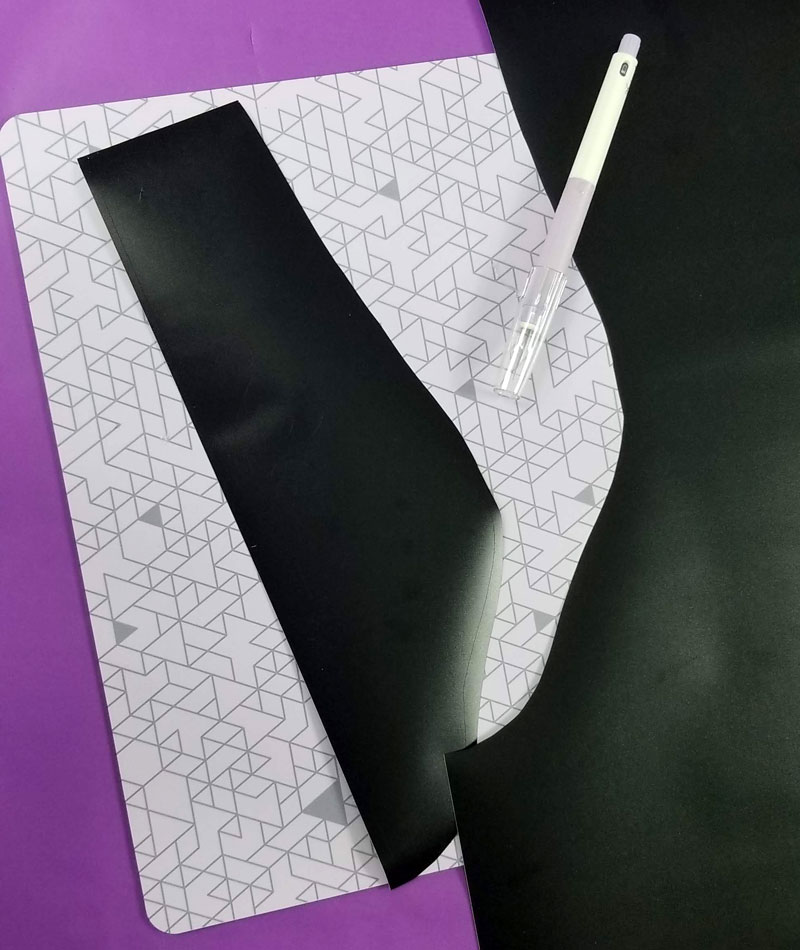 4. Separate
To preserve material and make weeding easier, I used my TruControl knife to cut carefully around the edge of the monster cutout and separate it from the rest of the roll of vinyl.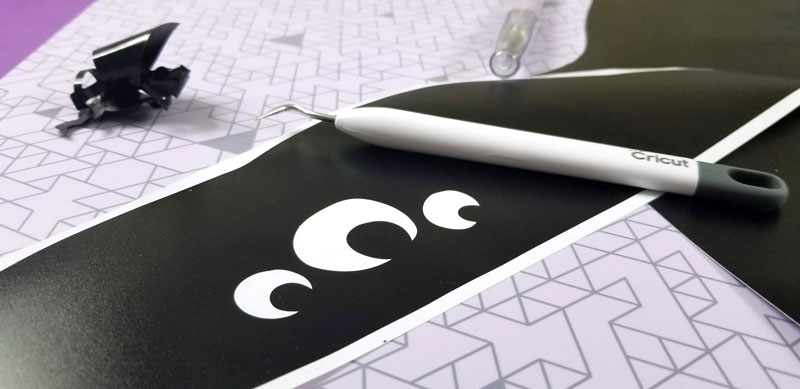 5. Weed
Weed your cut – remove the wrong parts. Be careful around small bits, like the wrinkles around the edges (not pictured here due to the fact that I originally thought I don't need them…)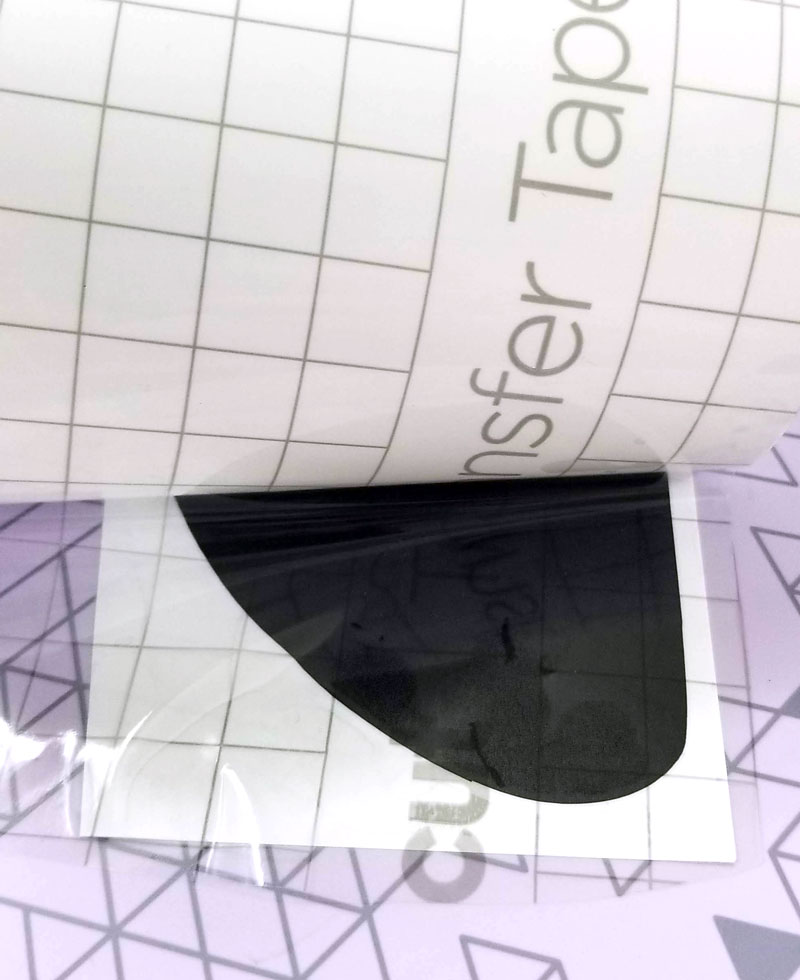 6. Transfer
Cut a piece of transfer tape larger than your monster decal. Start from the short edge, attach an inch or two. Use your scraper to remove air bubbles as you remove the backing from the rest of the transfer tape and apply it.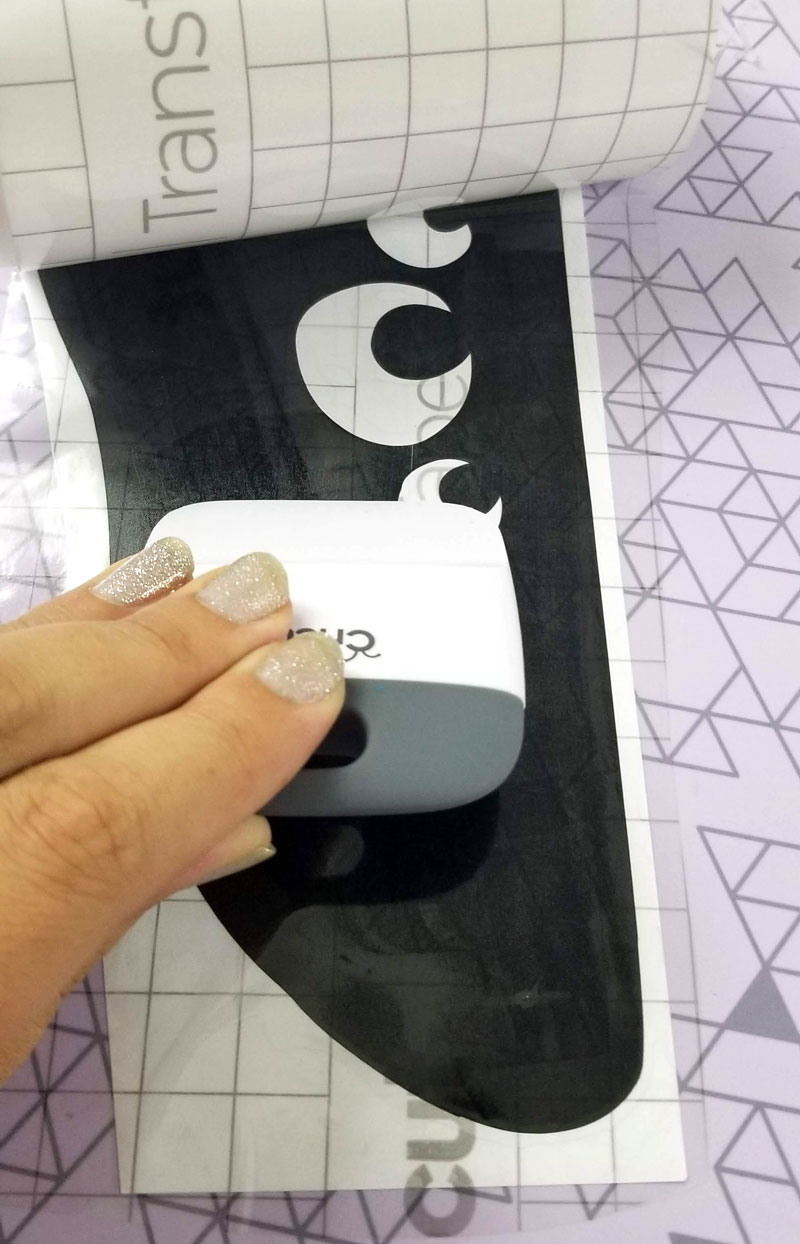 7. Scrape
Use your scraper to remove any remaining air bubbles and to make sure that the edges of the vinyl especially are well-attached to your transfer tape.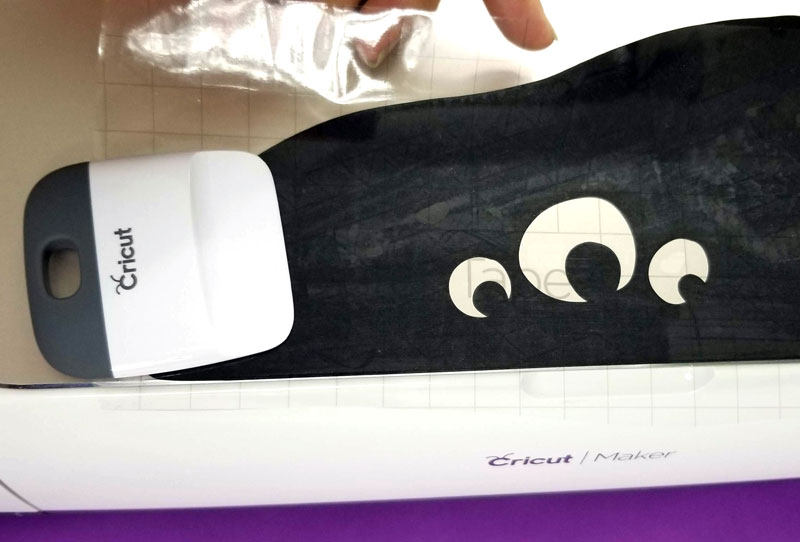 8. Apply
Carefully apply your decal to your machine, making sure to remove all air bubbles. Remove your transfer tape to reveal your cool peeking monster machine decoration.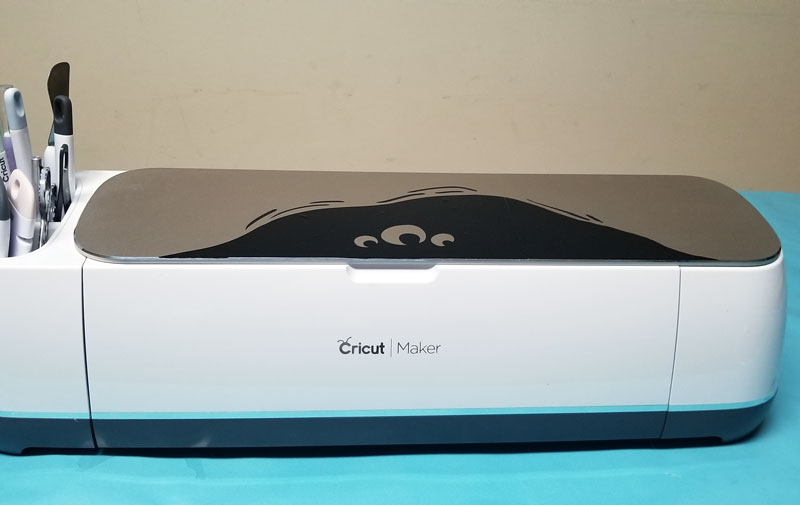 I hope you enjoyed this fun peeking monster SVG! What do you plan to use it on? Comment below!
Want more cool cricut crafts? Check out these sweet ideas!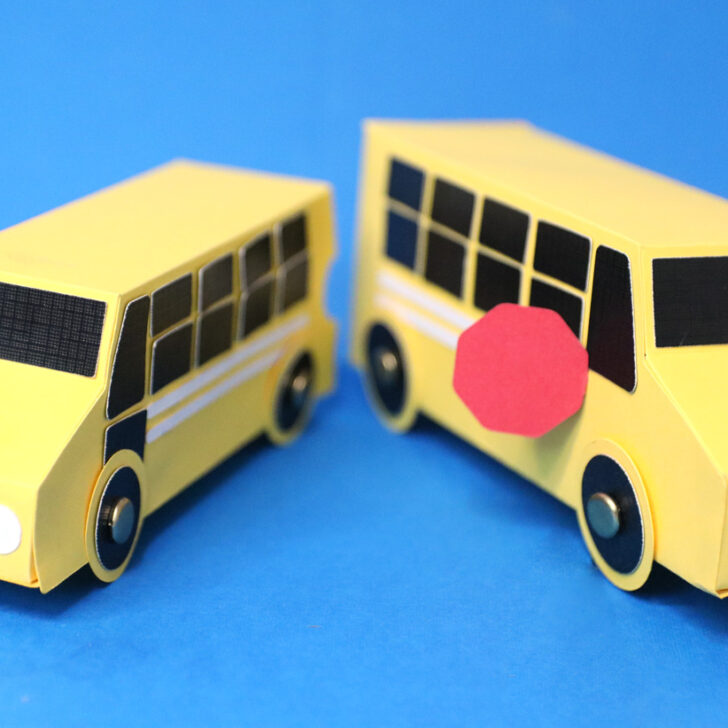 This beautiful school bus template comes in both SVG cut files and PDF printables to use as a gift box or paper toy! When you're …