This reindeer walnut ornament is a guest post from fellow blogger, Jennifer. Isn't it adorable?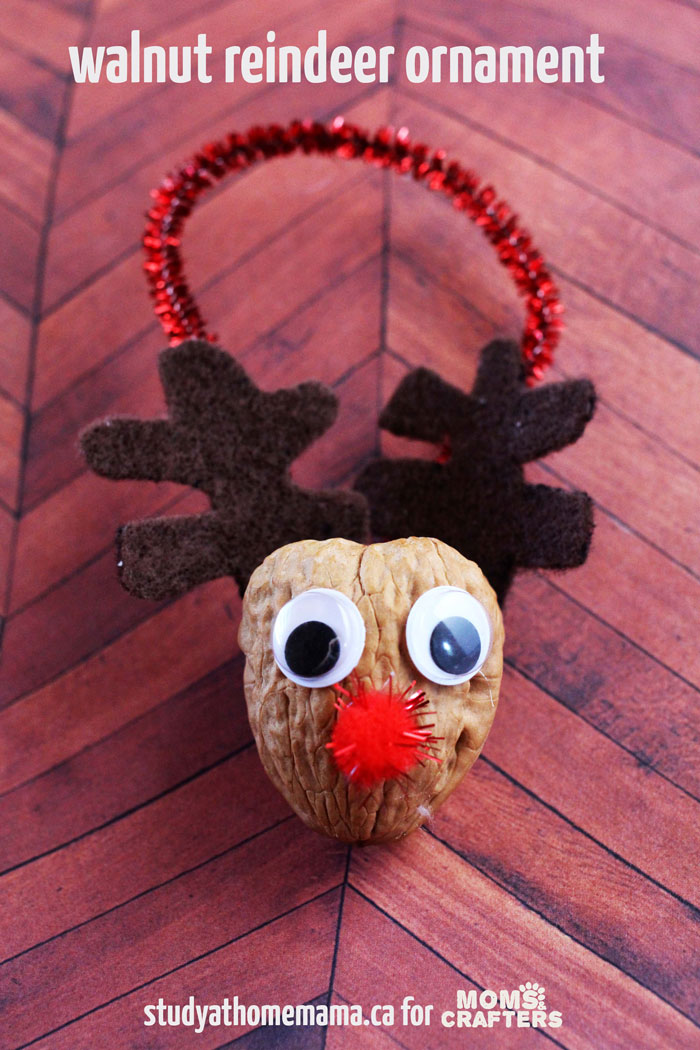 I'm Jennifer from Study at Home Mama, and I'm so excited that Menucha invited me to share this simple Reindeer Ornament with you today.
This sweet nature craft can easily be made by children once they are past the mouthing phase, due to the small nature of the craft supplies used. You can use the ornaments to decorate your home, or to adorn gifts as a unique gift wrap add-on.
You can use walnuts from your neighbourhood or grocery store, just be sure to completely clean and dry naturally sourced walnuts before attempting this craft so you don't dye your hands black with walnut acid!
What you need to make a walnut reindeer ornament:
Disclaimer: this post contains affiliate links
How to make a walnut reindeer ornament: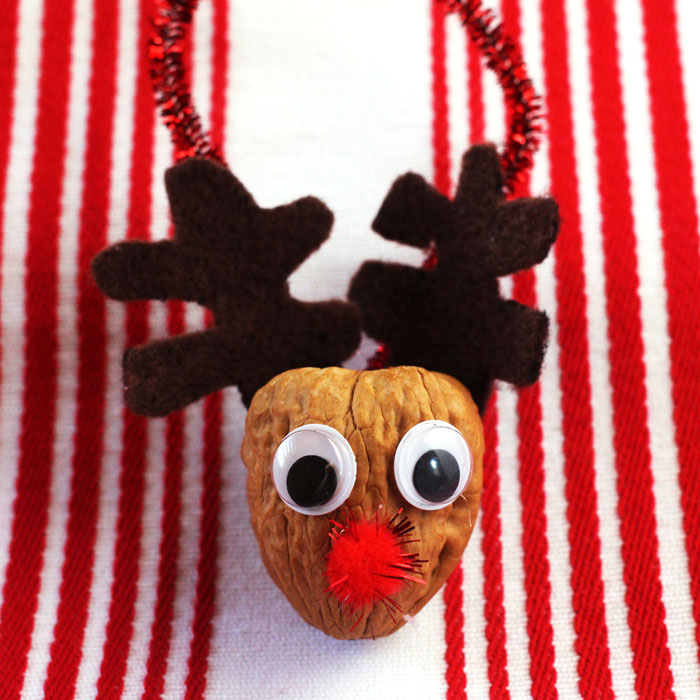 Cut your felt or twist your pipe cleaners into "antler shapes." Attach to the back of the walnut with a small dab of glue.
Next, attach the ribbon or pipe cleaner you plan to use to hang the ornament with (or plan to use to fasten it to gifts). You can allow to dry completely or continue on with the craft carefully.
Attach the eyes to the "front" of the walnut with a small dab of glue, aligning them with the antlers and with each other.
Position a pom pom "nose" in between and below the eyes.
Optionally, you can add in some detailing with a black felt tip marker – like whiskers, a mouth, or even eyelashes!
If you're attempting this craft with children, don't worry if they position the reindeer's facial features incorrectly, or decide to add in extra eyes or noses. Let them have fun and enjoy the process of creation. They will become critical and corrective of their work eventually, allow them to develop a love of crafting now by giving them creative freedom.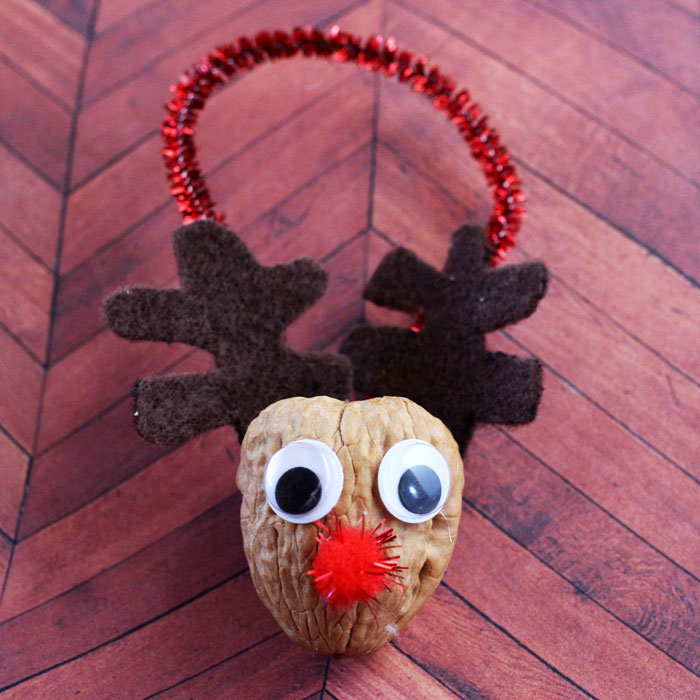 What do you think? Would your children love making this Reindeer Ornament for the holidays?
Here are some more fun kids' crafts from Jennifer that you might want to check out:
About Jennifer: Jennifer Tammy is a trained psychologist and single mom who runs a Montessori preschool out of her home in order to stay home full-time with her daughter, Miss G. Every day, she shares easy recipes, parenting inspiration, and hands-on learning ideas on her blog, Study at Home Mama