This pine cone wall hanging craft was originally a sponsored post by Collective Bias, Inc. and its advertiser. All opinions are mine alone. This post contains affiliate links.

Make this beautiful snow capped pine cone wall hanging to adorn your home! It may be a messy-ish craft, but it's lots of fun to make, and clean up isn't that complicated!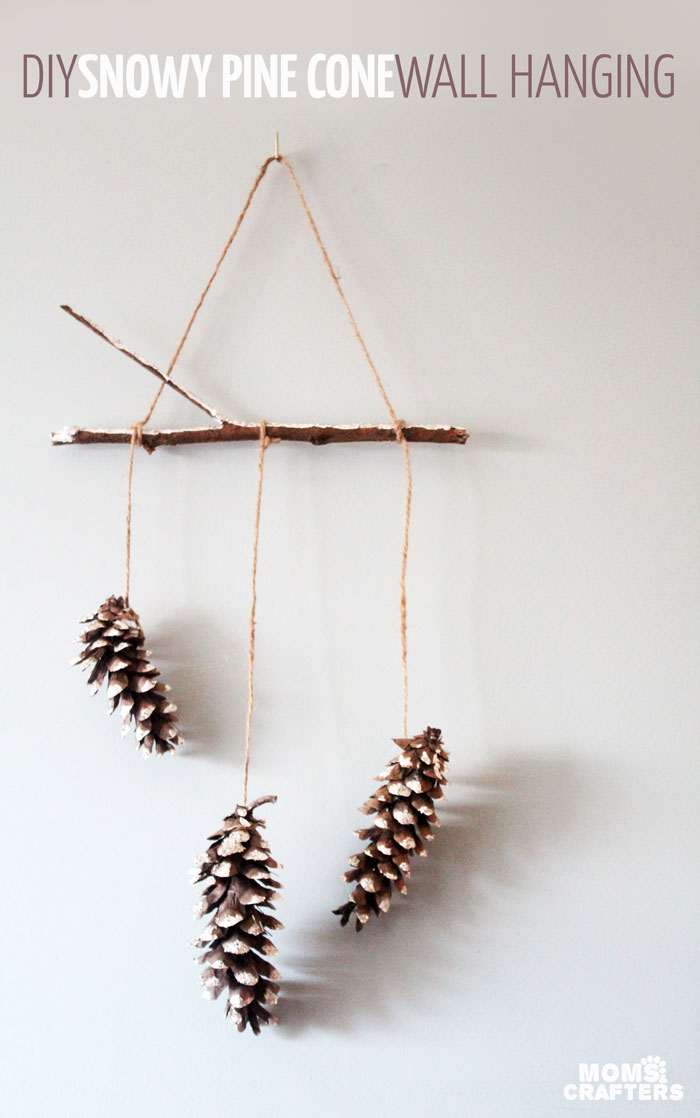 Holiday preparations are a huge part of the holiday memories. As a child, I'd craft with my mother in advance of various holidays, and now, I like to involve my husband and son in preparations too.
It might make a mess, but a quick cleanup leaves the place looking like new!
This snowy pine cone wall hanging is quite easy to make and can be made in collaboration with young children. It's very inexpensive, and uses found items along with typical craft supplies you likely have handy.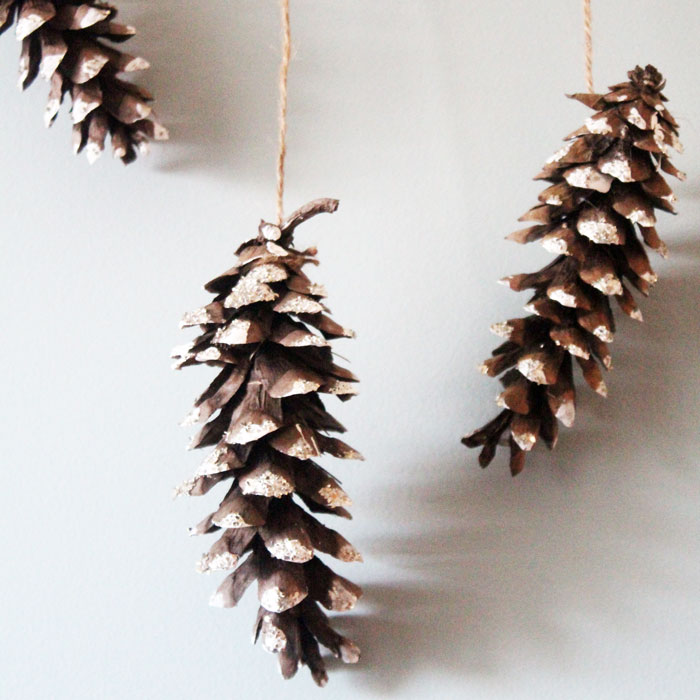 What you need to make a snow capped pine cone wall hanging: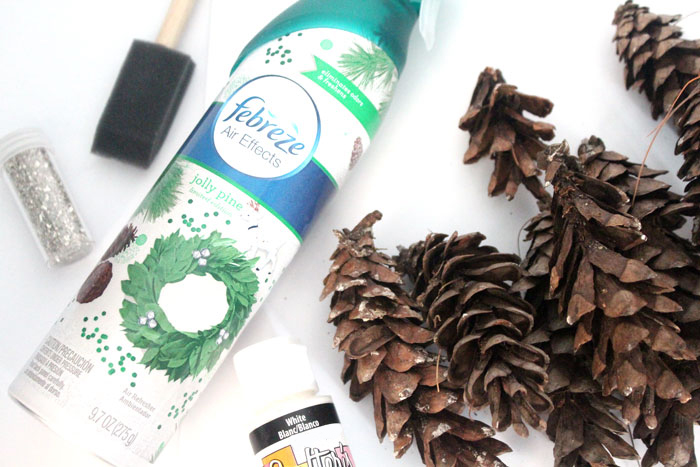 How to make a snow capped pine cone wall hanging:
1. Paint the edges of your pine cone with a generous amount of white paint. It doesn't need to be perfectly neat – snow doesn't fall that way.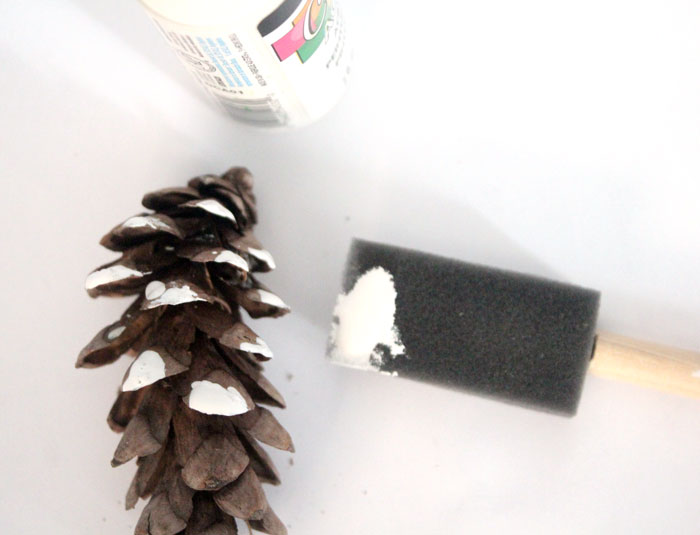 2. Drop silver glitters onto the wet blobs of paint.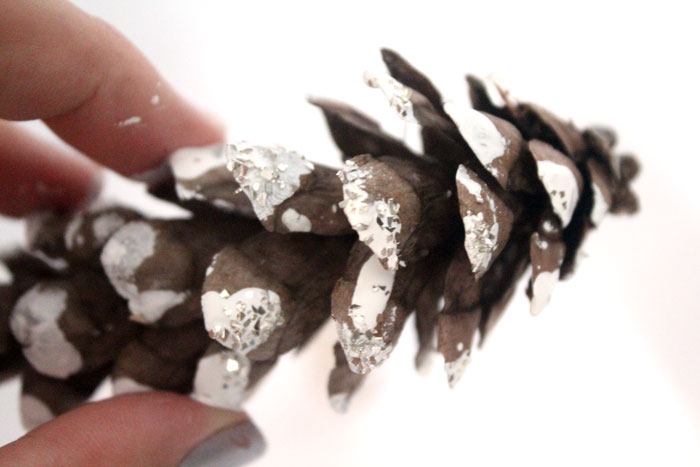 3. Paint your stick white on one side – as if snow fell. Again, a little unevenness just makes it more realistic.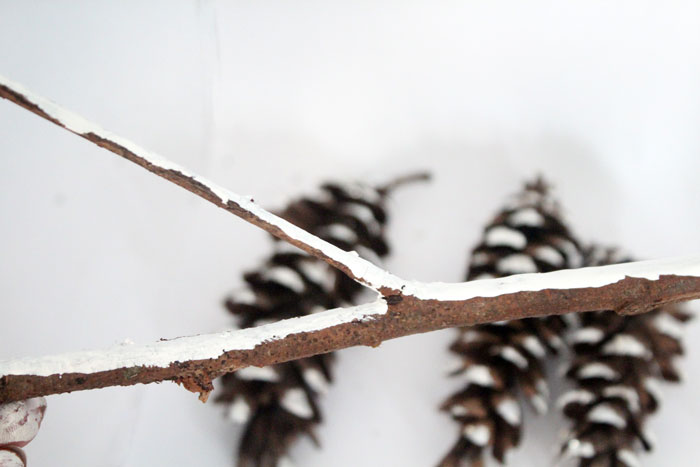 4. Pour glitter on the wet paint.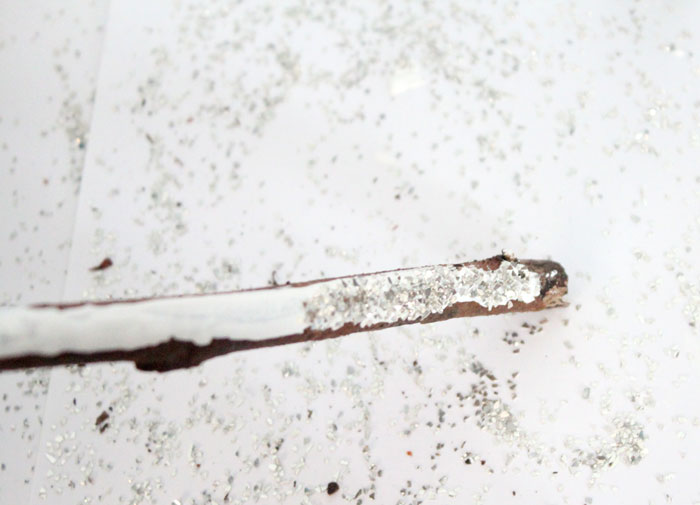 5. If you want you can spray your pine cones with Febreze Air Effects Jolly Pine – but you can save this step for when you decorate the rest of your room.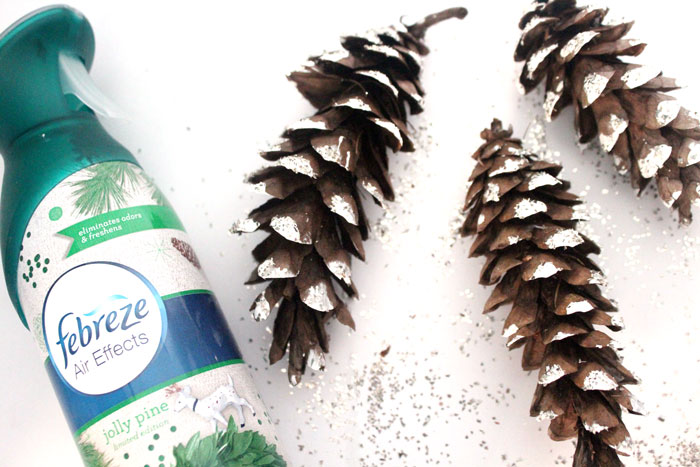 6. When everything is dry, tie it all together! Tie a piece of twine to each end of the stick. Let enough hang down for your two end pine cones, and leave enough on top to hang from a nail. Tie another piece of twine in the center.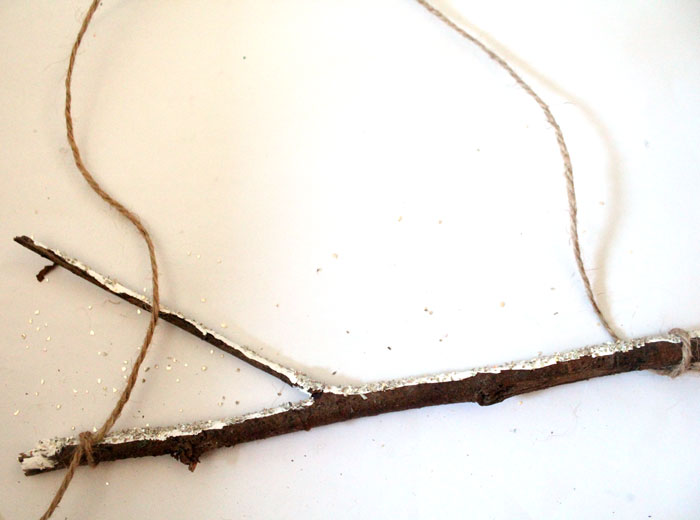 7. Tie your pine cones onto the three pieces.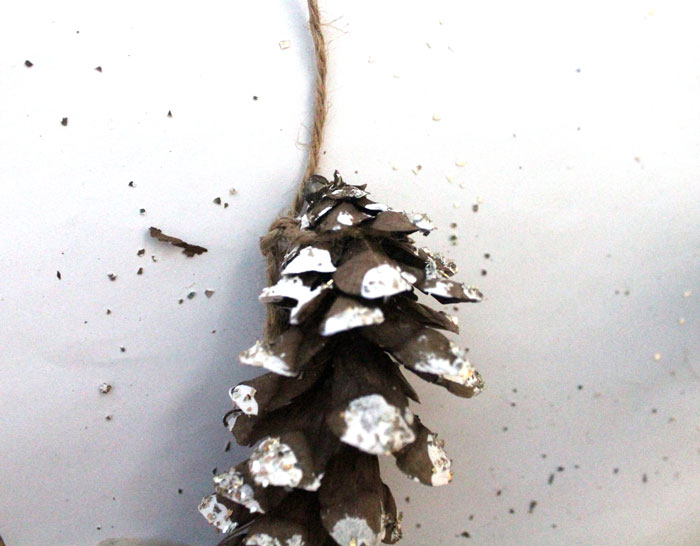 8. Arrange, hang and enjoy your wintry pine cone wall hanging! Isn't it pretty and festive?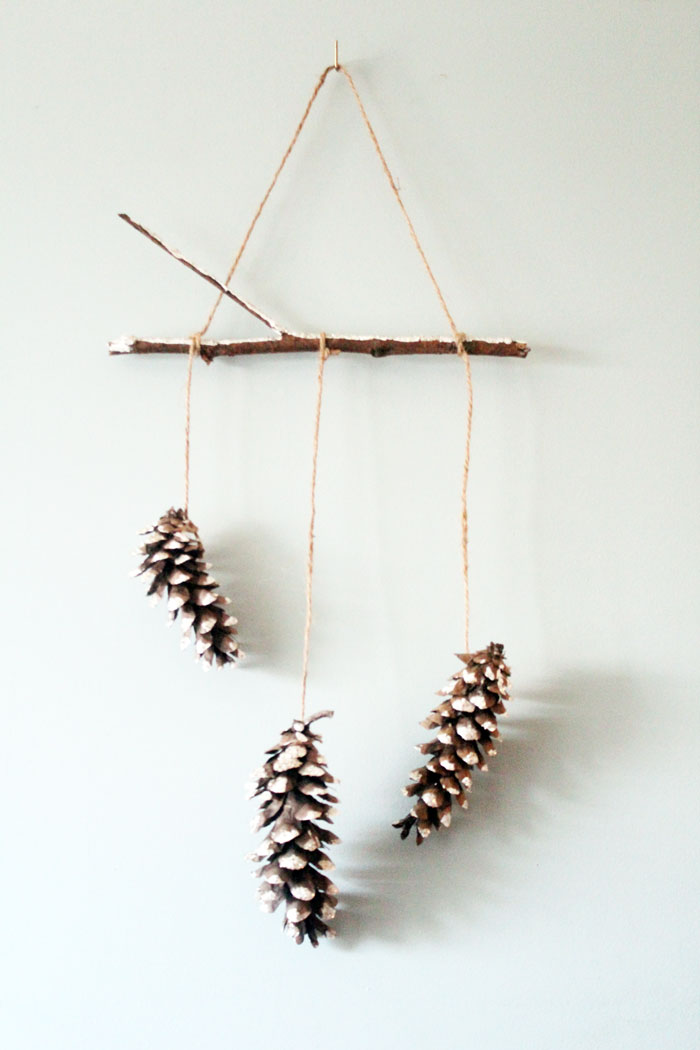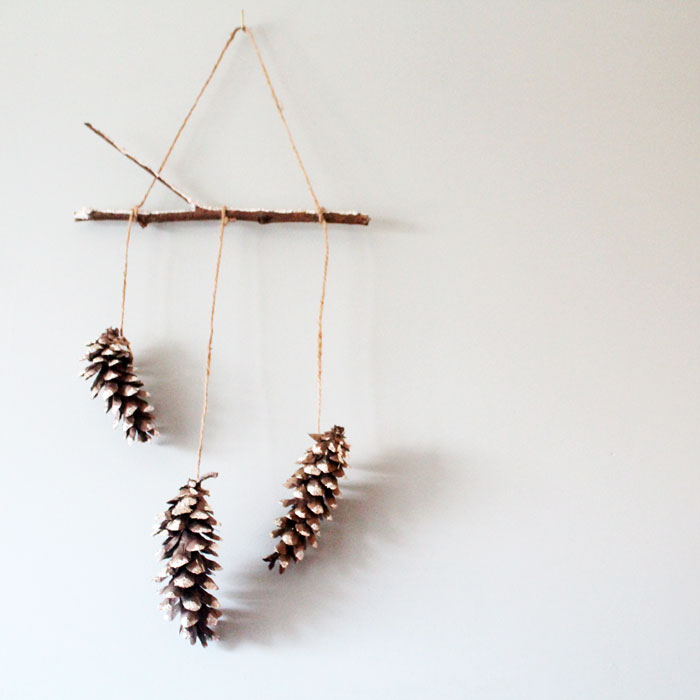 I hope you enjoyed this fun winter pine cone wall hanging tutorial! How do you decorate for winter? Comment below!