Give this snowflake embroidery pattern a go by hand! Then check out this felt snowman ornament template. This post contains affiliate links.
---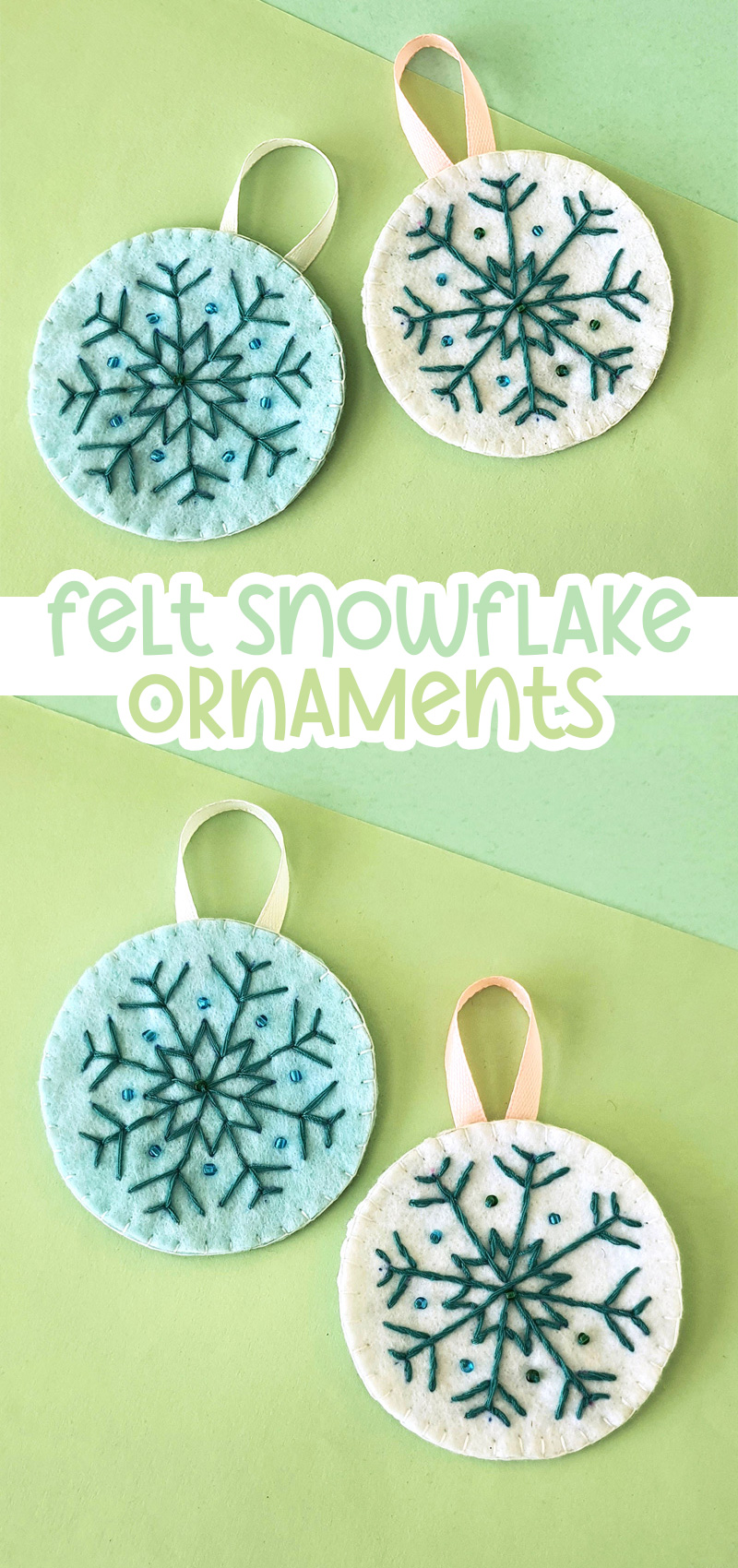 I just love how these snowflake ornaments came out! But you don't need to stick to ornaments with this snowflake embroidery pattern! You can do it on greeting cards (yes, you can embroider paper.) Try it on winter accessories all season long. Turn the discs into hot drink coasters.
You can add snowflake embroidery to any felt craft, really.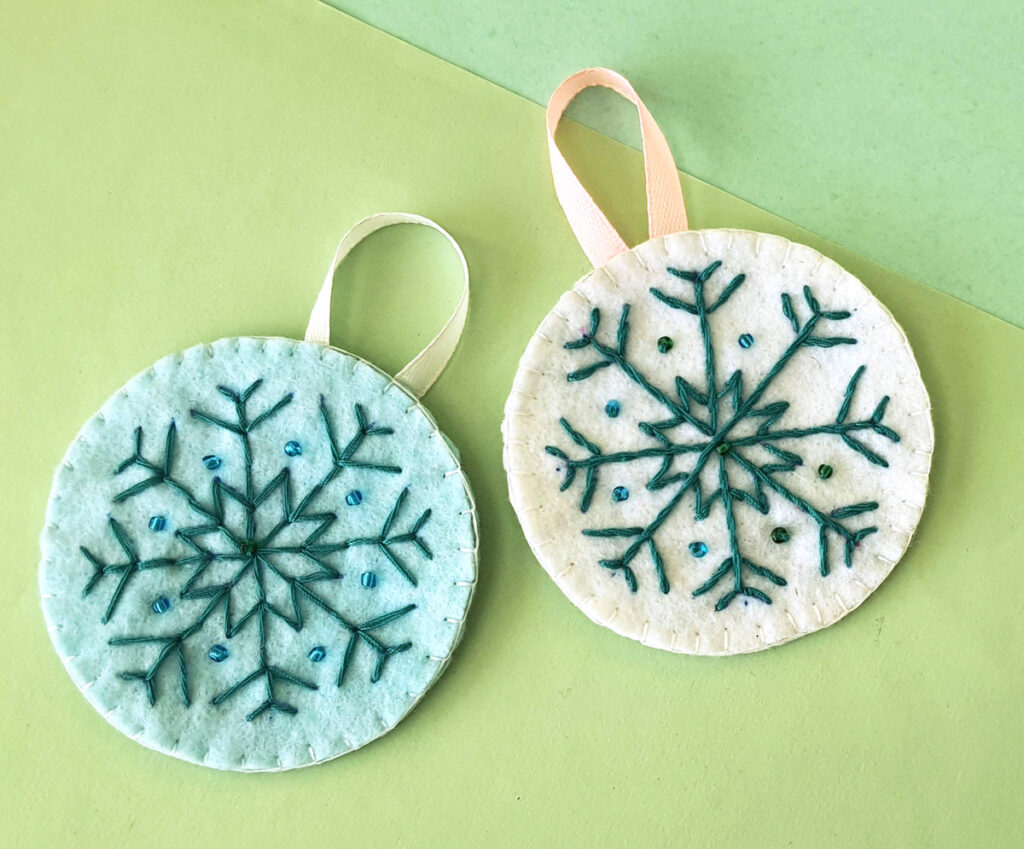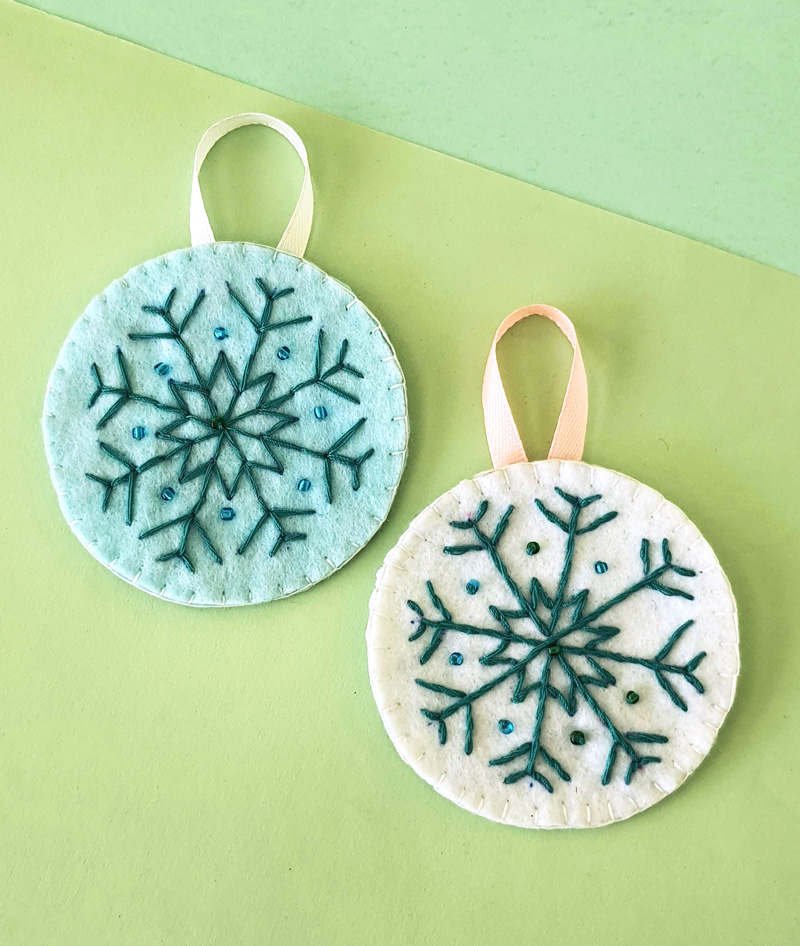 This pattern shows you the same snowflake embroidery pattern on a circle base in three sizes. That way you can adapt it to whichever size you need.
And ditch the circle if you want!
You can start with this one and then try making your own designs once you've mastered this one. Just sketch it on a paper first and then transfer or trace.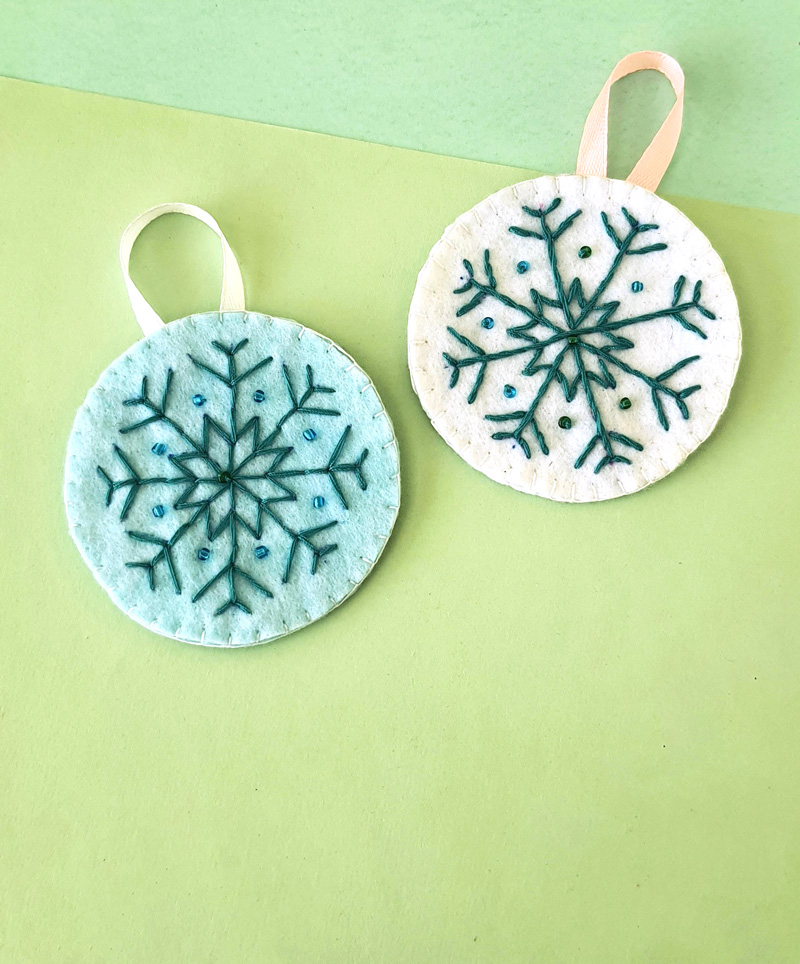 Download the snowflake embroidery pattern
To download, fill out the form below. You'll be signed up for our free newsletter – unsubscribe at any time in the footer of the emails. I respect your privacy and the law and won't share your information with anyone.
What you need
How to embroider snowflakes by hand
1. Prepare the templates by printing and cutting them out. Cut out the outer circle. To trace the snowflake, you can lay a lighter color of felt over the pattern and trace. You can use a knife to cut through (just leave small parts connected where the pattern would come apart) or, use a projector like the smART Sketcher to transfer your design. Find more ideas for how to transfer a pattern to felt here.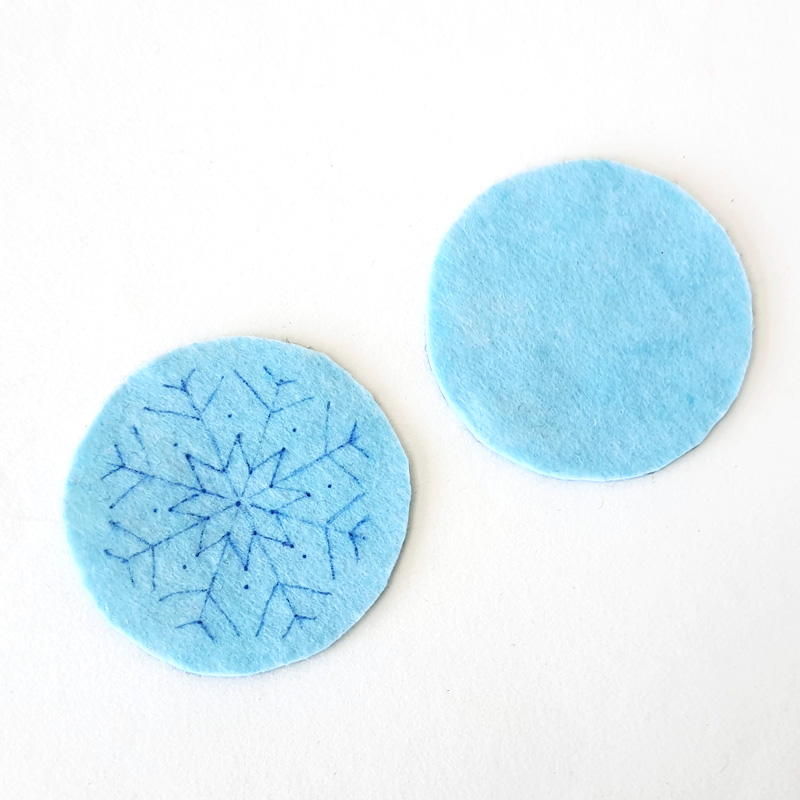 2. Prepare a needle with an embroidery thread of your choice. You'll begin embroidering from the center of the snowflake embroidery pattern. Start the needle from the back of the felt circle and pull it out through the center.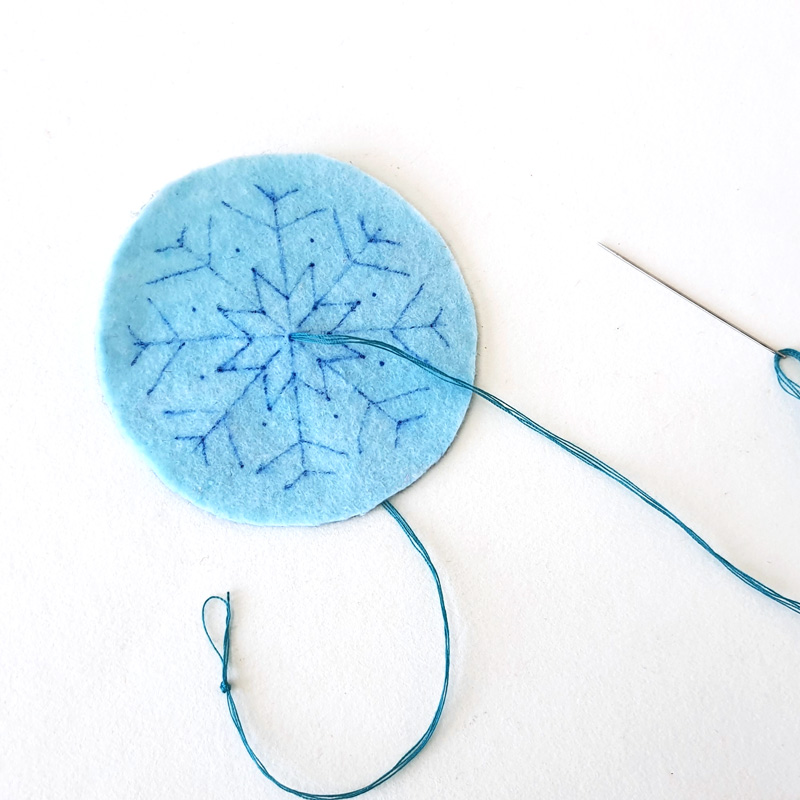 3. You can go in whichever order you'd like, but you'll need to waste less if you work from the center in a circular order, moving outward once you've completed that "circle".
4. After completing the 8 point center star, continue to the outer crystals.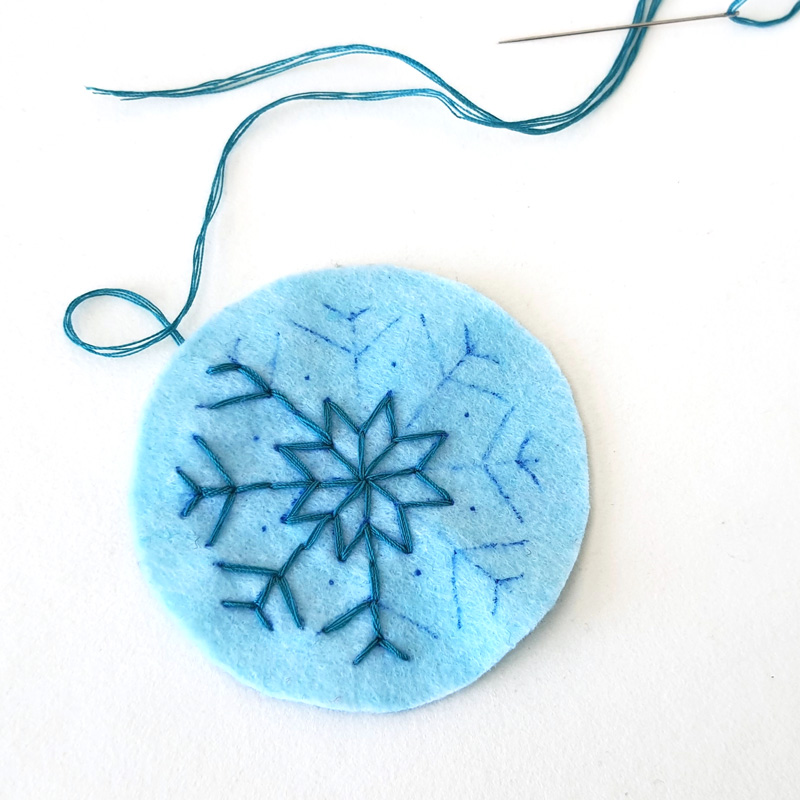 5. Stitch each point one at a time before proceeding to the next.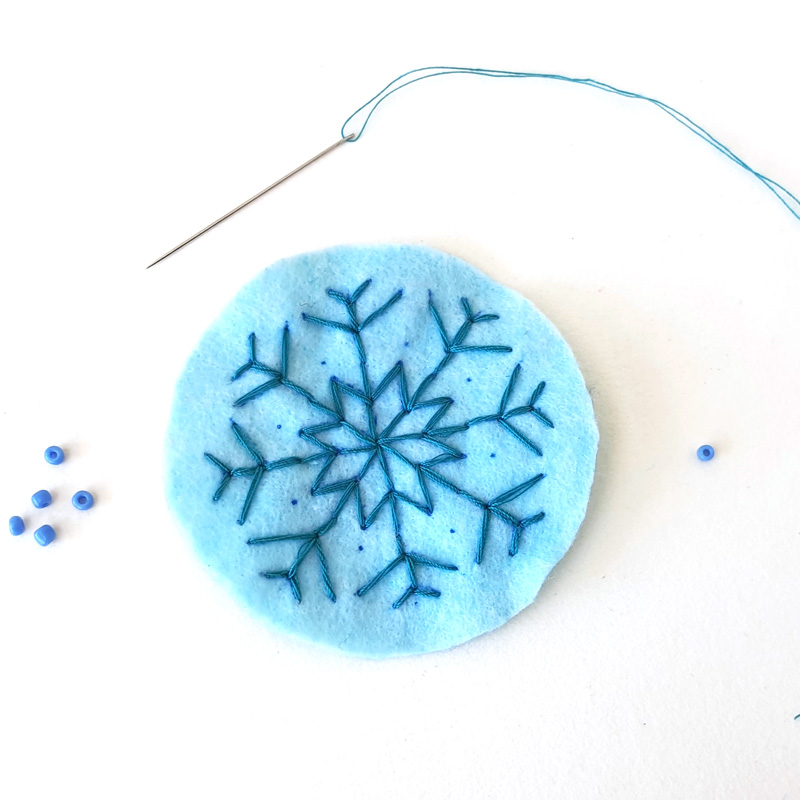 6. Sew beads in between at the marked dots to add a bit of dimension.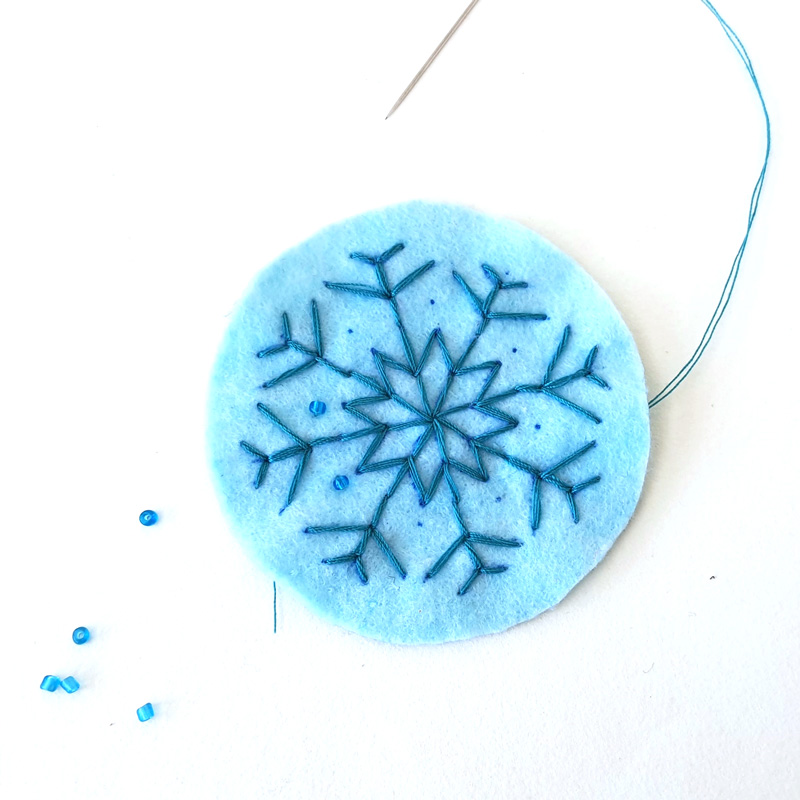 7. Once you're done beading, pull the needle to the back and tie off your thread. Trim.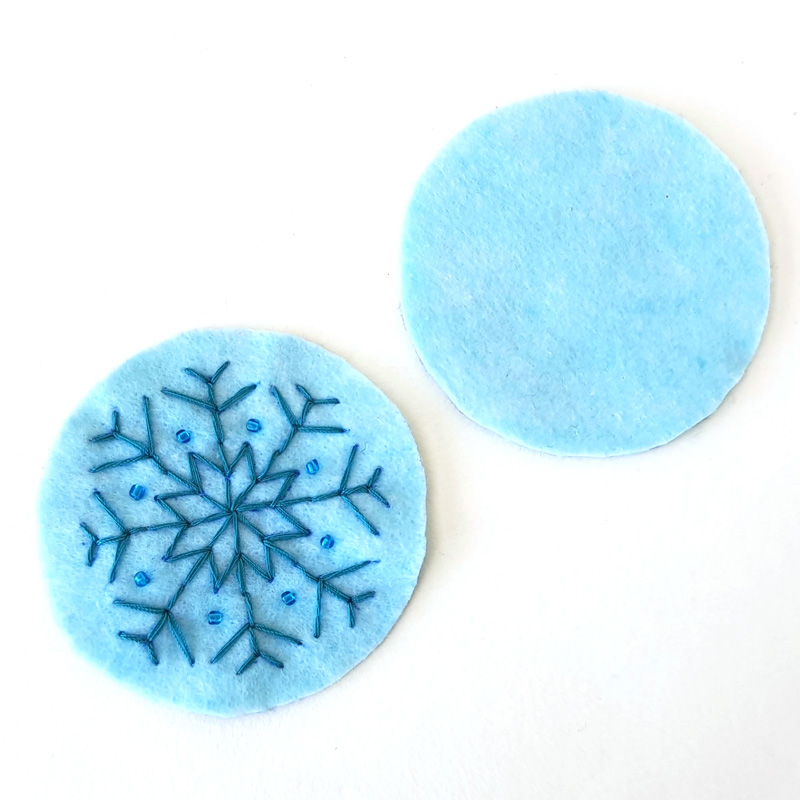 8. Place the embroidered circle on top of the plain one. Sew them together with a blanket stitch around the edge.
9. Tip: you can sandwich a cardboard disc in between if you want it to be stiffer, or stuff it. Or, just leave it flat.
10. To turn it into an ornament: Take a small piece of ribbon and form a loop. Sew them to the back of the snowflake disc to complete your snowflake embroidery pattern by hand.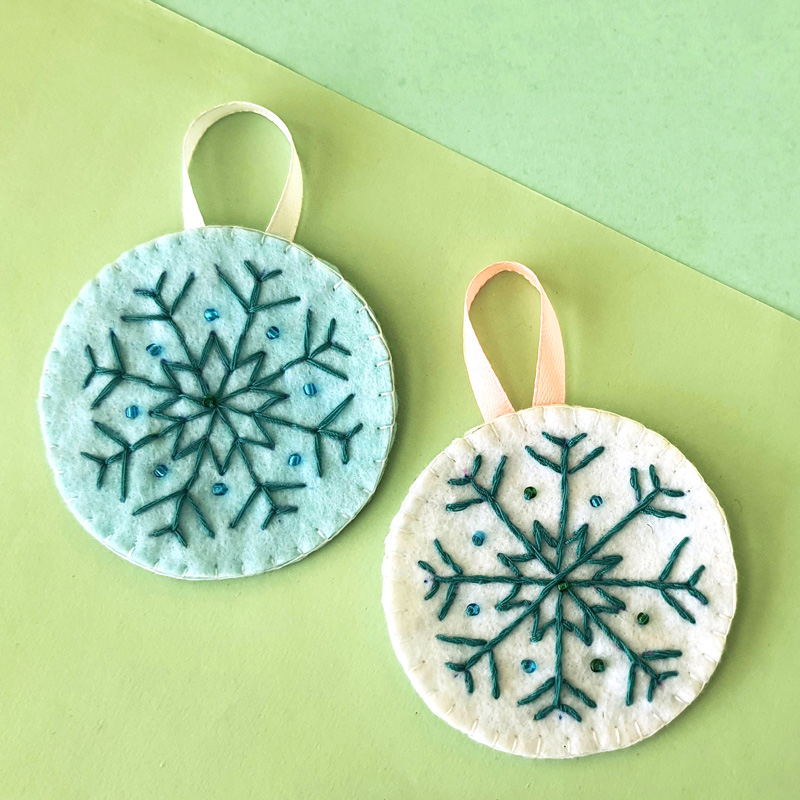 I hope you enjoyed learning snowflake embroidery! Don't forget to share it with your crafty buddies!