If you just got a Cricut cutting machine and are wondering what to get to go along with it, here are some must have Cricut accessories for different machines! This post features the machine add-ons – not the things you're cutting. For that, read my list of Cricut materials for beginners that teaches everything you need to know about what you'll be cutting. This post contains affiliate links.
---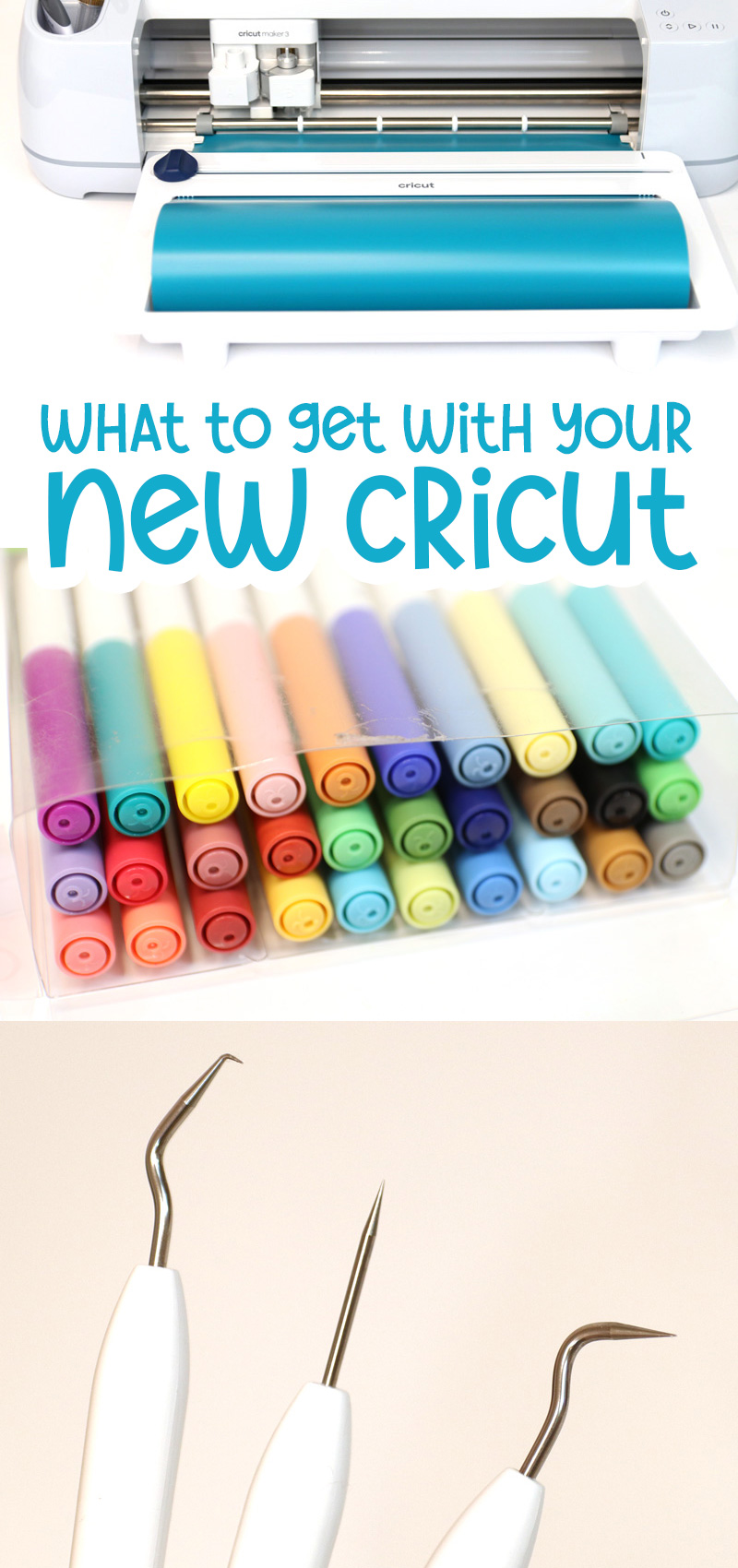 So you just got a brand spankin' new Cricut cutting machine. Lucky you!
And you might be wondering do I need to buy everything on the Cricut website to use my machine? Where do I start? What else do I need and what are all those fancy tools and accessories I see all the content creators using?
Fear not! I have you covered with my guide to your top must-have Cricut accessories for whichever machine you now own!
Some of these are pretty much necessary to cut and craft specific things. Some of these are just good-to-have. And some are totally optional. I do point out which is which so that you can make a wise and informed decision!
Must Have Cricut Accessories for all Machines!
Some accessories are machine-specific and some aren't. These must have Cricut accessories are available for all machines!
Crafting tools
These aren't used within the machine but support the crafts you'll be doing with the machine.
Basic tool set – You can get this in the full size or the Joy-specific, but since it doesn't go in the machine, it doesn't have to match your machine.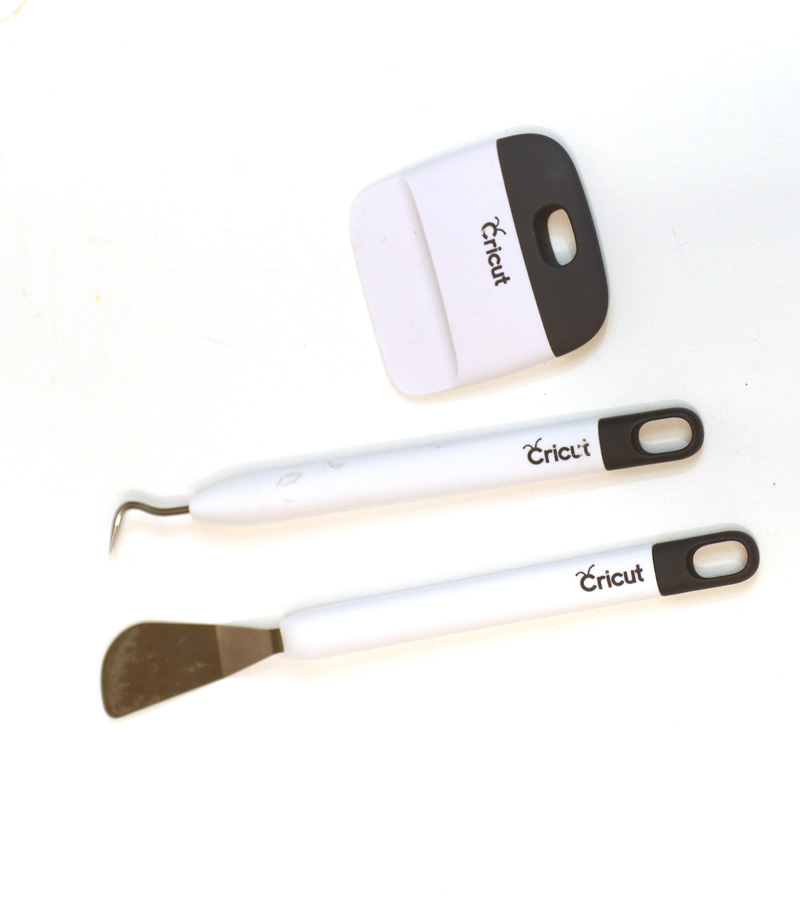 This set is designed to help you with your application and removal, prepping your materials. It includes a basic weeding tool (to remove your negative spaces from your design), a spatula (to help lift things more cleanly off the mat), and a scraper (to help remove air bubbles and adhere materials to the mat/the correct surface). The regular set (as opposed to the Joy) also comes with: a pair of tweezers (to help lift/apply small pieces) and a fabulous pair of detail scissors.
Weeding tool set – While you can make do with the basic weeding tool that comes in the weeding tool set, if you plan to make more intricate vinyl or iron-on designs, this set just gives you more tools to work with. It's not necessary, but if you're looking to be well-equipped, it's fun to have.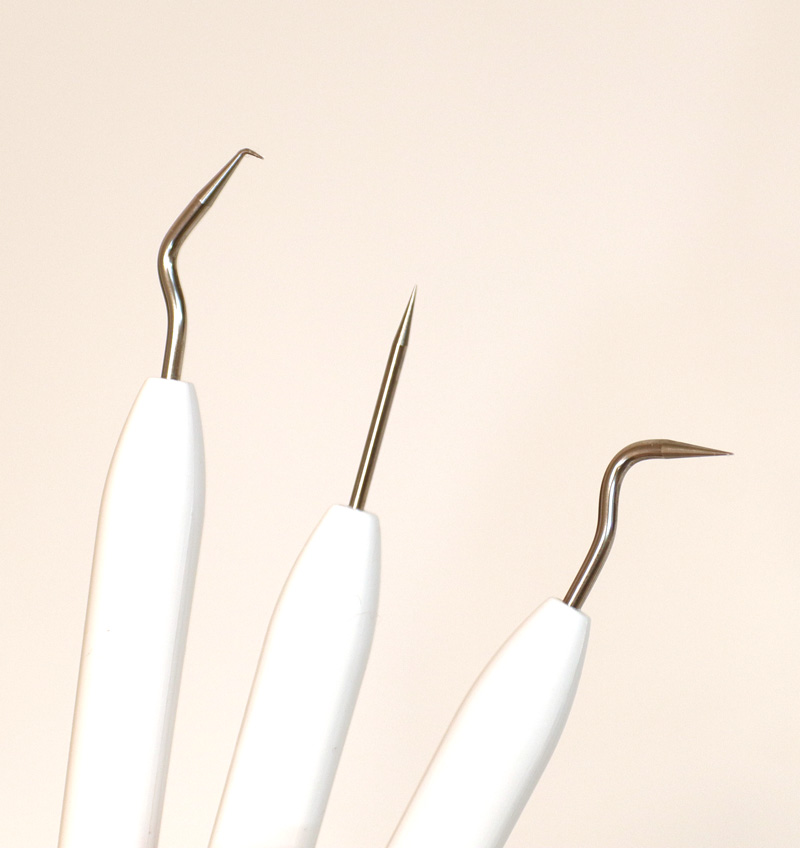 XL Scraper – This oversized scraper tool serves the same purpose as the small one but helps you get the job done faster. I generally use this one to adhere materials to the mat or for very large projects.
Brayer – Another tool that helps adhere things to the mat, the brayer is a necessity for stretchy materials (like fabric, faux leather, felt) and a good-to-have for other materials.
I'd recommend choosing either the brayer or the XL scraper to start.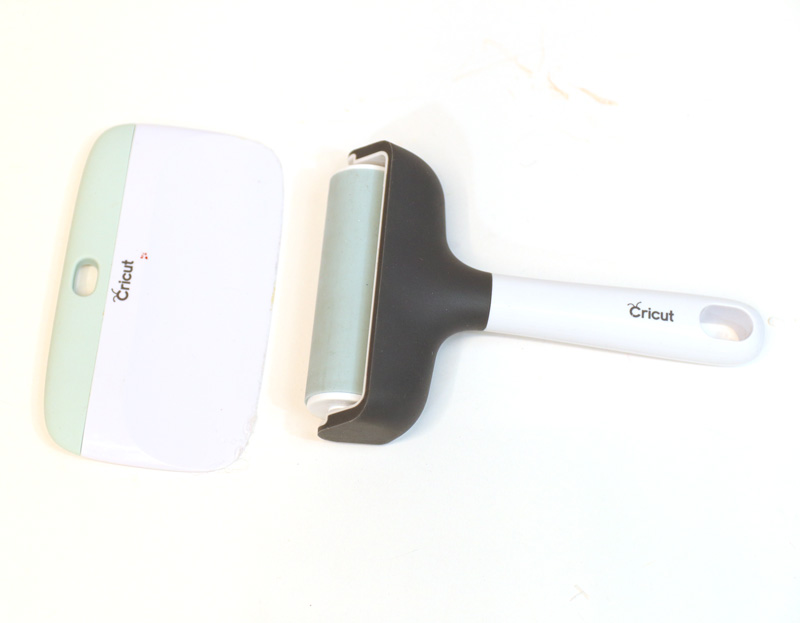 Transfer Tape – While not quite a tool, and not really a material, transfer tape is a must for transferring vinyl projects from the backing to the thing you're applying it to. Use the regular one for regular vinyl and the StrongGrip one for textured vinyl (such as shimmer or glitter). You don't need this with Iron-on as that comes on a backing.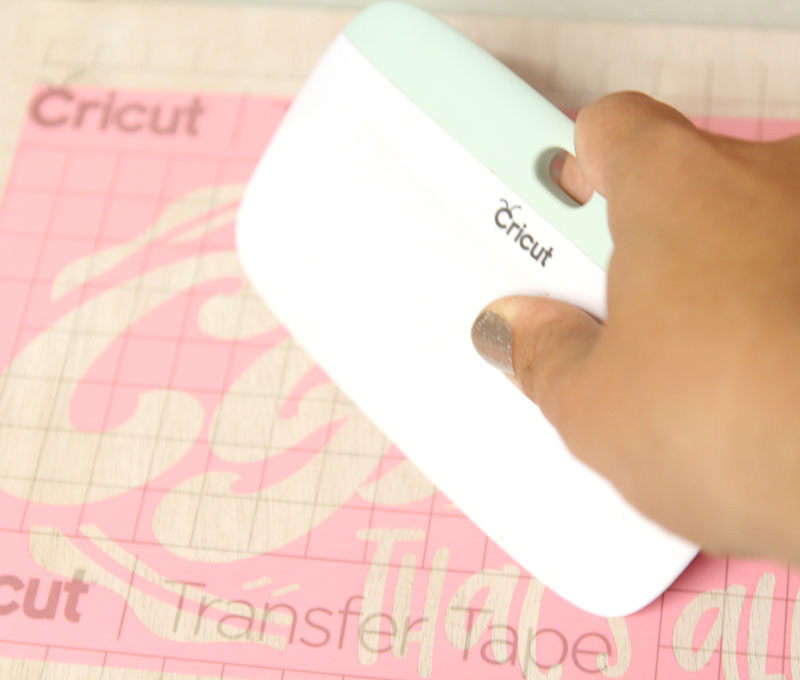 Heat Resistant tape – While not a must-have, I find this to be super helpful when positioning iron-on designs. At a few bucks, it's more than worth it!
Machine tools/accessories
These accessories go into your machine to help you create more possibilities. Maker/Explore machines and Joy machines are different sizes and use different size tools. You can set compatibility settings in the filters, but do make sure you get the correct size for your machine!
Blades – I'll be breaking these down more specifically by machine below, since this is very machine specific. Every Cricut cutting machine comes with a fine point blade for basic cutting. This is fabulous for vinyl and iron-on, paper, cardstock, and other basic materials.
Markers – Markers are fabulous for adding a very personal touch to projects, or for more detail with less assembly. I use them all the time for making Cricut place cards. You can get them for the Joy or Explore/Maker machines. Note the size of the tip – there are very fine .4mm pens as well as 1mm markers. I haven't tried the gel pens yet, but you may want to consider those.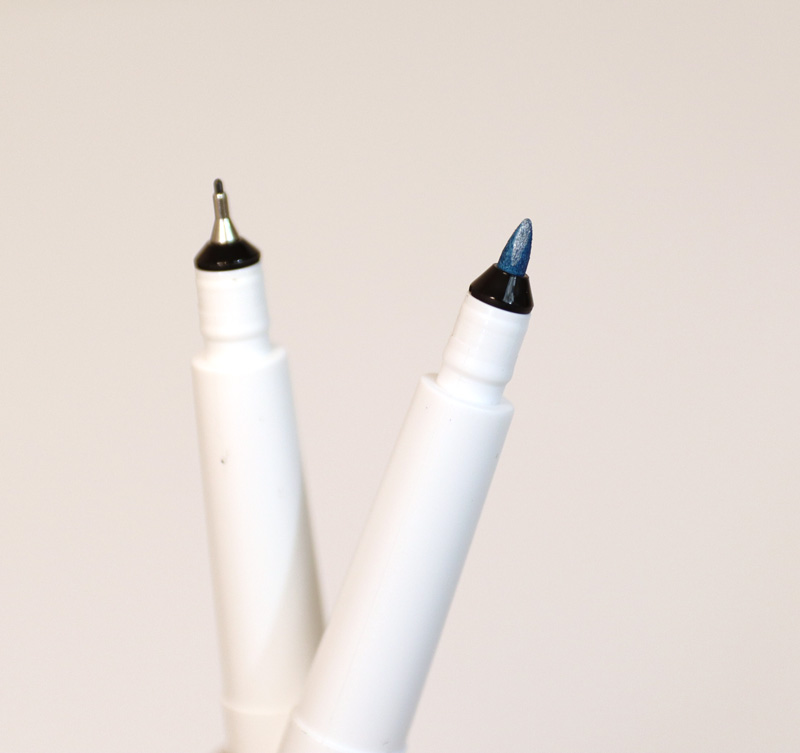 Machine Mats – Machine mats refer to the sticky-topped mat that you adhere material to in order to feed it into your machine to cut. This is necessary to support and back your materials, unless you're using a Smart Materials compatible machine with Smart Materials. Even so, you'll want machine mats so that you can use your scraps – as Smart Materials generate LOTS of scraps.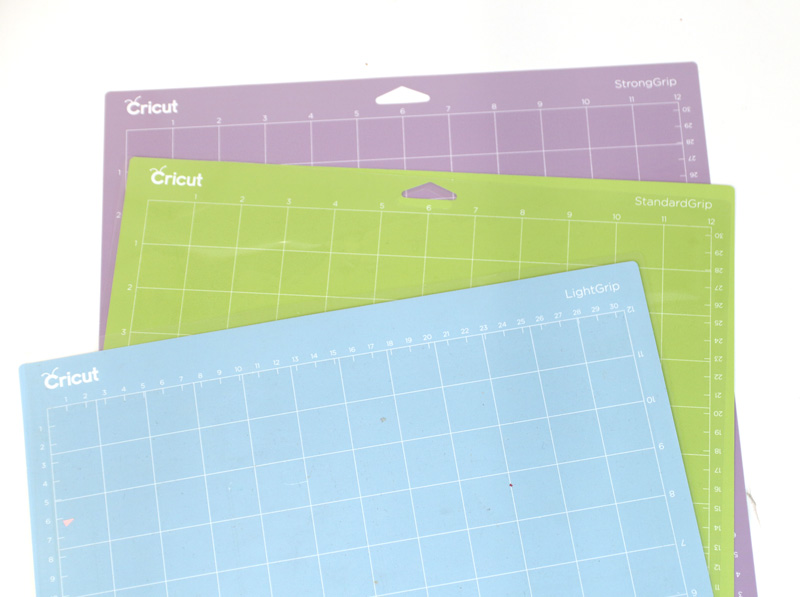 Older Cricut machines come with mats, however, the Smart Materials compatible ones don't. Even those that do come with mats come with a LightGrip mat, which is good only for paper or medium weight cardstock – not even for vinyl. Unless you only plan to cut paper, supportive mats are a must-have to get with your Cricut. The exception is the Cricut Joy which comes with a StandardGrip Mat.
Make sure that you get Joy mats if you're using the Joy – the links below are to the Explore and Maker mats.
Here's a rundown of the different mats you may want to get.
Must Have Cricut Accessories for specific machines
Each family of machines comes with its own functions that require different tools to fully use. These must-have Cricut accessories are all used in the machine.
I grouped together the previous generation of machines – the Explore Air 2 and the flagship Maker – with their current counterparts – the Explore 3 and the Maker 3. Cricut has run out of stock of the previous generation, however, many people are new owners of those on sale. Most of the functionality overlaps – with one big exception: mat-free smart materials.
You can ready my Cricut machine comparison here.
Must-Have Cricut Joy Accessories
The Cricut Joy is smaller than other machines and has fewer capabilities. I found that fewer supportive tools are required. I do, however, like to have the ability to travel with it and take it around the house. On that note, here are my must-have Cricut Joy accessories:
Card mat – While this has been made available for the other machines as well, I still use the Joy to make single cards on the fly, when I need them. The card mat works with insert cards to make them in minutes. It's one of the main ways I use my Cricut Joy.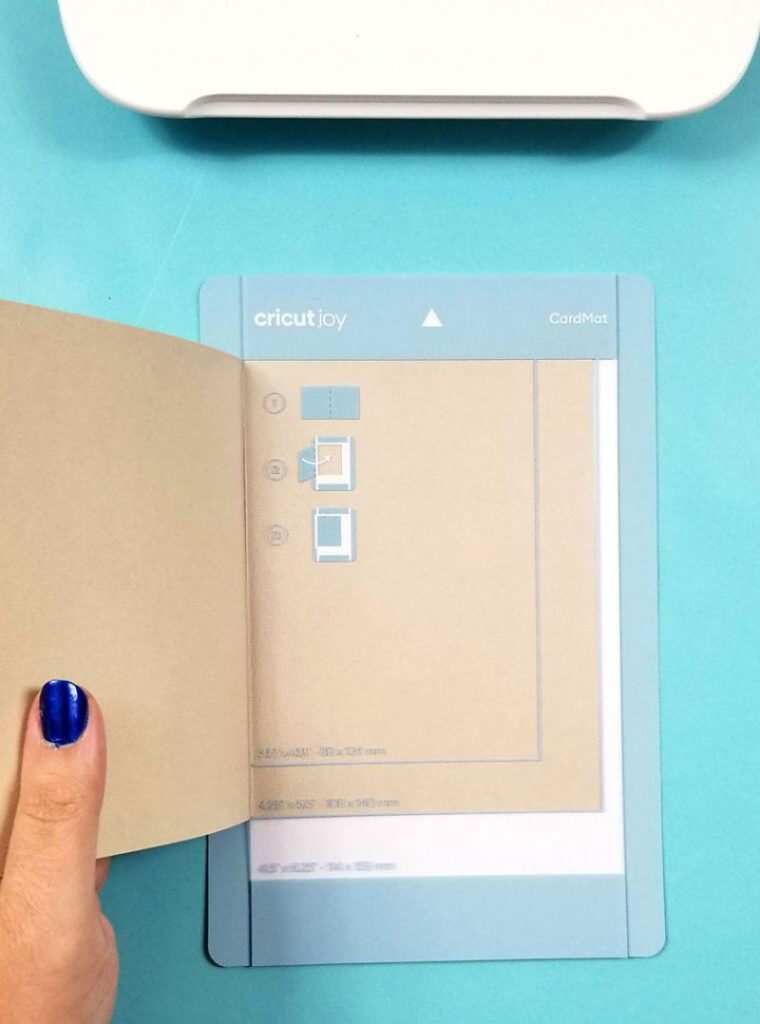 On that note, if you're making cards, you will also want to have pens.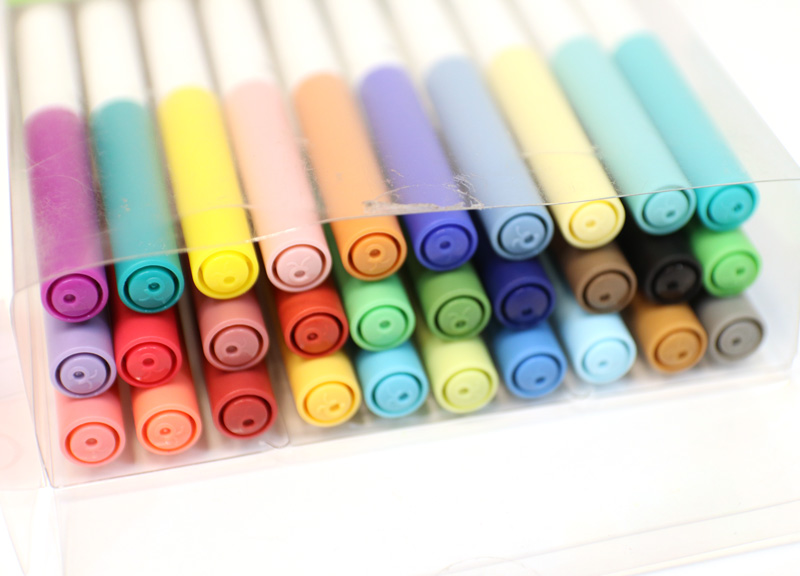 Cricut Joy Tote – Unless your Joy has a permanent spot in the house, you'll definitely want a tote to store it and carry it around. It's the only machine I have a case for, because of the way it's used.
Cricut Explore Air 2 and Explore 3 Accessories
These full sized machines have fewer compatible blades and cut fewer materials. However, you can still do a lot with them with a few must-have accessories. Which ones you want will fully depend on exactly what you plan to do with it.
Roll Holder – for the Explore 3 only. Smart Materials come in larger rolls for longer cuts, and since you're cutting right from the roll, you need a roll holder, right? This makes things much easier! You don't have to get it because you don't have to cut right from the roll. However, this removes the need to measure and cut and saves you so much time. And it'll help you avoid waste. If you're only cutting from 3 feet rolls, you don't need this, but if you're sometimes cutting from larger rolls, you'll want it.
Blades – While the Explore machines don't cut a zillion materials, you can cut some pretty thick ones if you add the deep point blade to your stash. You can even cut leather – just not as efficiently as with the Maker. If you'll want to cut fabric at all with the Explore, you'll need to bond it first, and get the bonded fabric blade.
Scoring stylus – This handy tool allows you to score even if you don't have a Maker. Granted the scoring wheel on the Maker does a cleaner, crisper job, but the scoring stylus is an inexpensive tool that gets the job done and fits right into the pen slot on your machine.
Must Have Cricut Maker & Maker 3 Accessories
The Maker can cut an incredible amount of materials, due to the increased power and specialized blade holder. You do need different blades for some materials. I find that my Maker requires the most accessories: more mats for specialty materials, more blades… but with the same machine I can do so much more! My Maker 3 is my most-used machine.
Roll Holder – for the Maker 3 only. Smart Materials come in larger rolls for longer cuts, and since you're cutting right from the roll, you need a roll holder, right? This makes things much easier! You don't have to get it because you don't have to cut right from the roll. However, this removes the need to measure and cut and saves you so much time. And it'll help you avoid waste. If you're only cutting from 3 feet rolls, you don't need this, but if you're sometimes cutting from larger rolls, you'll want it.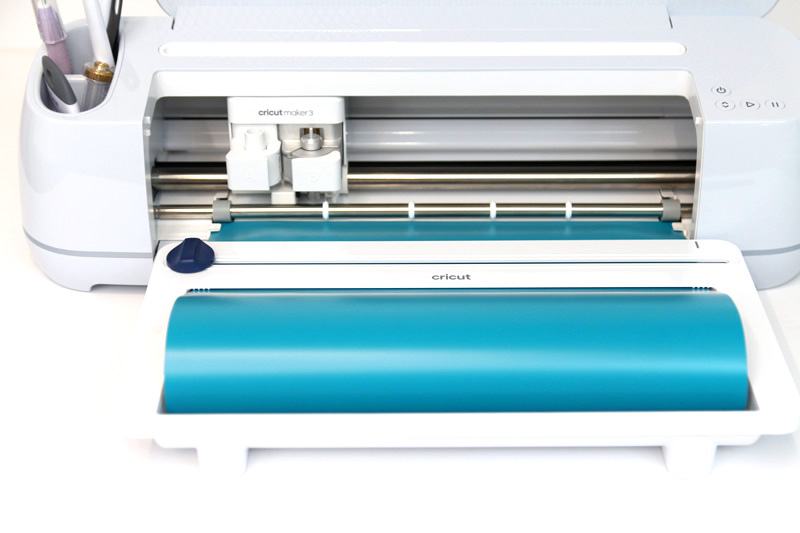 FabricGrip mat – When I outlined the mats above, I skipped over this one, because it's only needed for the Maker. The rotary blade uses a lot of force and will ruin most mats, but it won't ruin the FabricGrip mat. I recommend getting the 24 inch size.
I don't just use my FabricGrip mat for fabric. I use it when making hair bows using stretchy faux leather. I use it for soft felt, as well as any other material that I find does best when it's not dragged.
Blades – The power is in the blades! There are two different types of blades: QuickSwap blades with tips and those with drive housing. For the QuickSwap blades, you can get one housing and only tips for the rest to save money. Here are a few must-have blades for the Cricut Maker machines: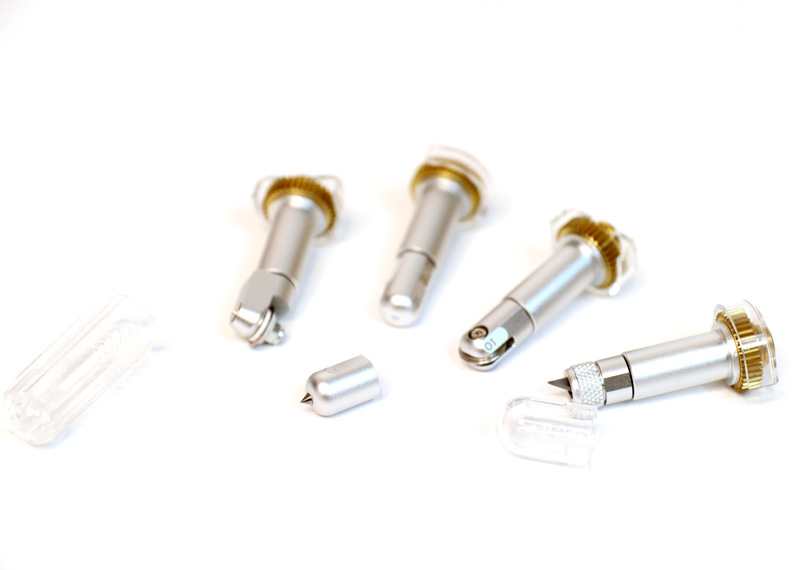 Must-have Standalone Cricut Tools
Depending on the types of crafts you'll be creating, Cricut makes some fabulous supportive tools to go with your crafts! Here are my favorites:
Glue gun – This recently came out, and I love it! My previous huge heavy duty one has been unofficially retired. The Cricut glue gun is a very easy-to-use one, with a trigger that gives you control and a fine tip. It also auto shuts off – an essential feature for spacey people like me.
I use this for paper crafts and bow making.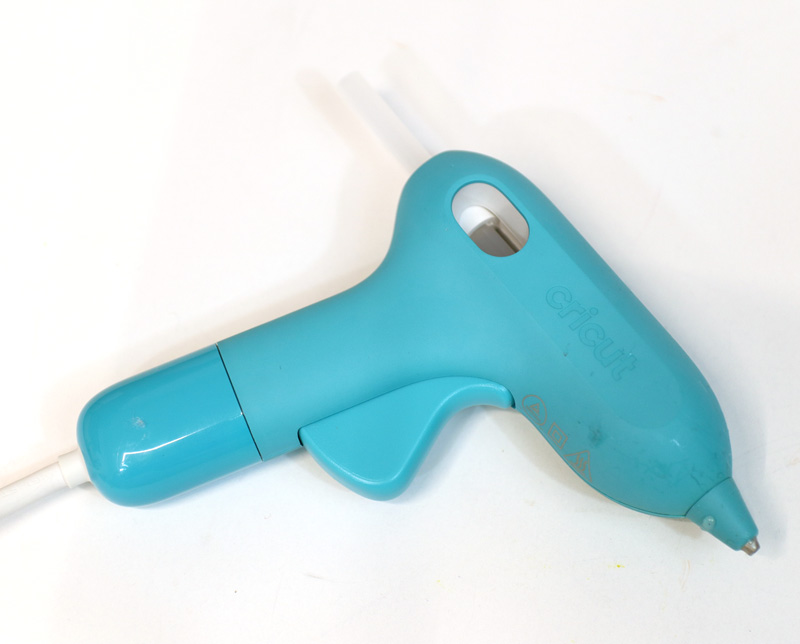 Heat press – If you plan to use Iron-on materials with your Cricut, you'll want a heat press. Which one will depend on what kinds of crafts you do.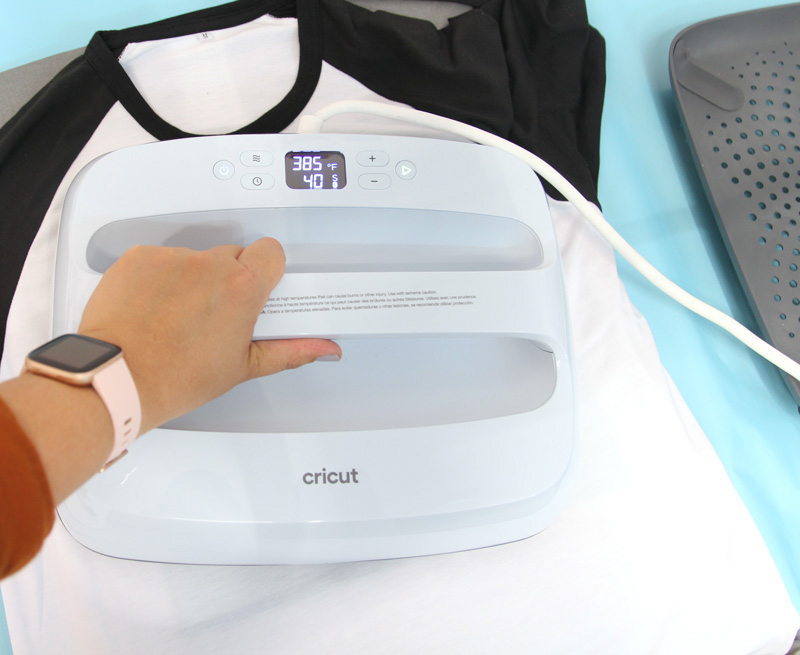 For basic shirts and apparel, opt for the EasyPress 3 size that works best for you. It's Bluetooth compatible, and with the Cricut Heat app, you can just send directions to it from your phone and it'll tell you exactly what to do, setting things for you.
Make sure you get an EasyPress mat too in the correct size.
Got any must-have Cricut accessories to add to the list? Comment below!