Make these string wrapped hoop earrings in an afternoon – it's perfect for beginners! I made a version using string and another using thin wire for a faux crochet look. You can learn how to wire wrap hoop earrings here if you prefer that look. This post contains affiliate links.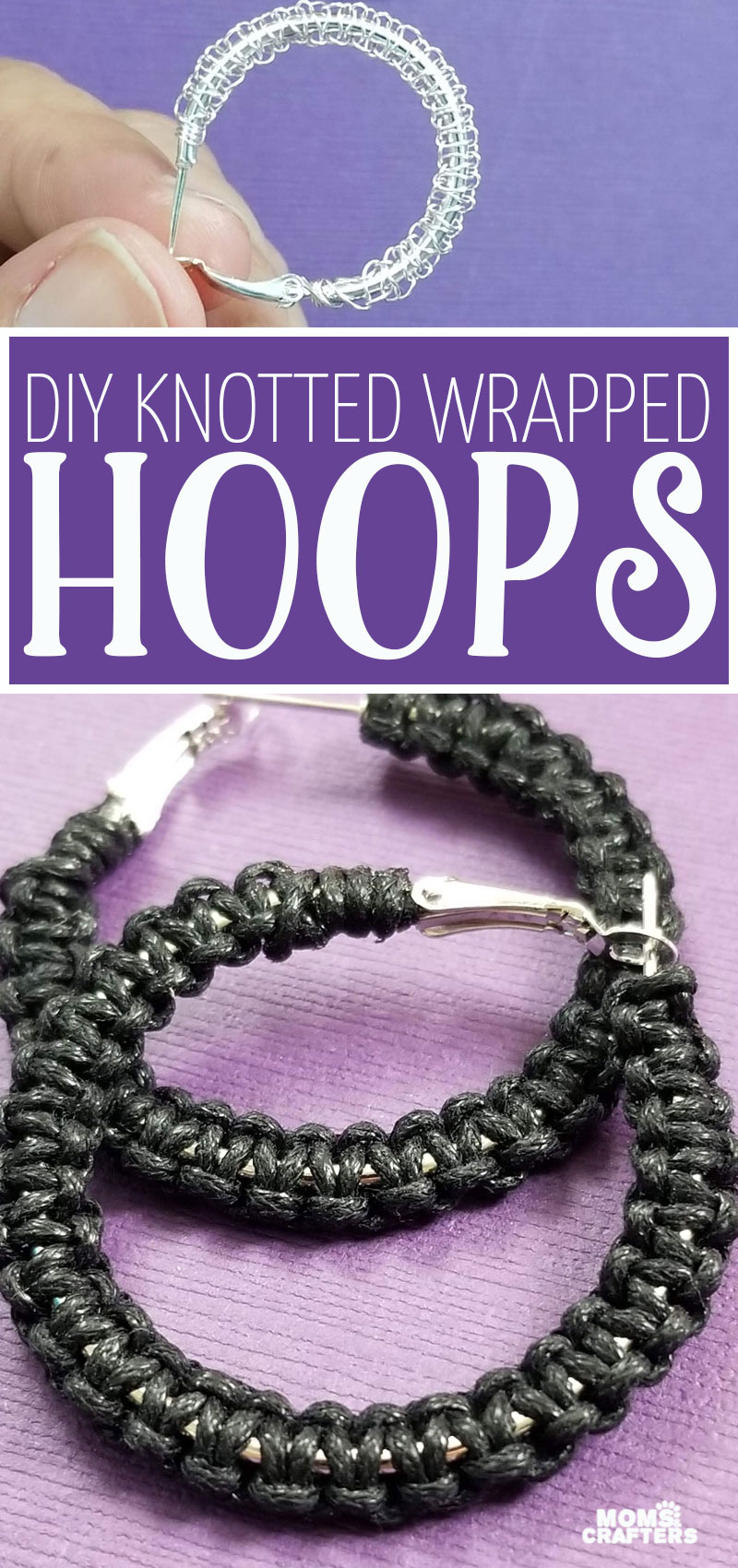 Hoops are my favorite style of earrings to wear, so not long ago, I purchased a big pack of hoops in different sizes to play with.
My favorite pair was the simple wire wrapped ones I shared above, and I also shared these leather hoops that I made based on something I found online.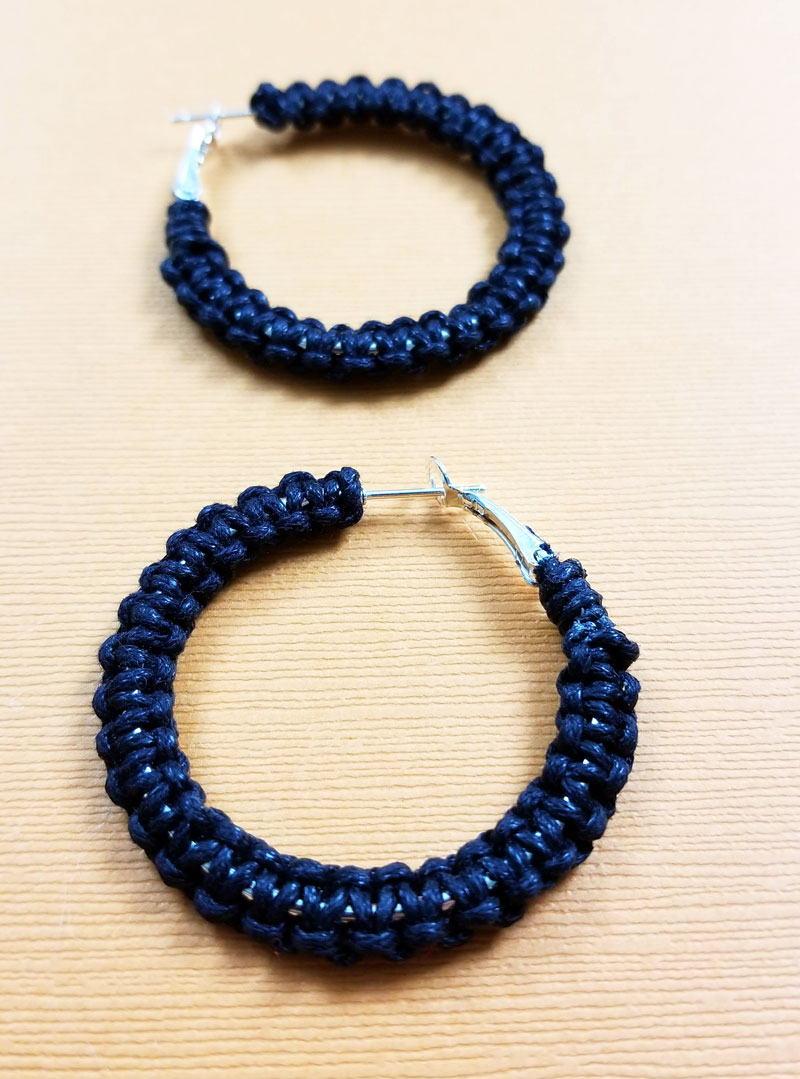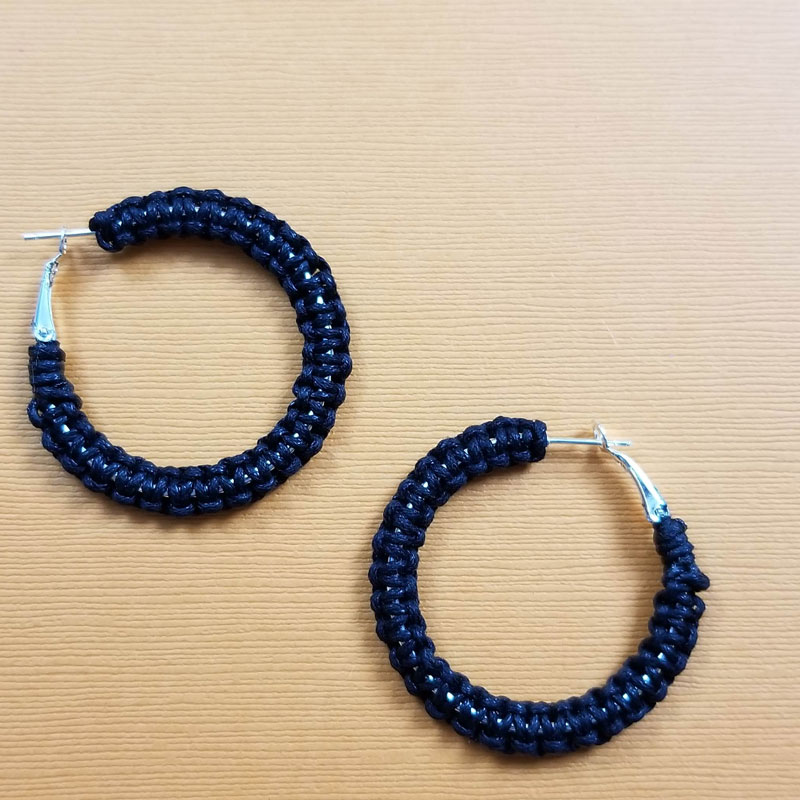 These wrapped knotted hoop earrings is my second favorite – especially the metal version! I used a simple Cobra stitch, used often in paracord, as is the case of this paracord headband.
When I was creating projects for How to Make Jewelry Out of Anything I used a different technique to wrap a hoop using knots. That technique gets you more of a string-wrapped look.
I wanted to try another one that has more texture. These wrapped hoops almost look crocheted because the knot really adds dimension. And then I tried it with wire and it looks SWEET!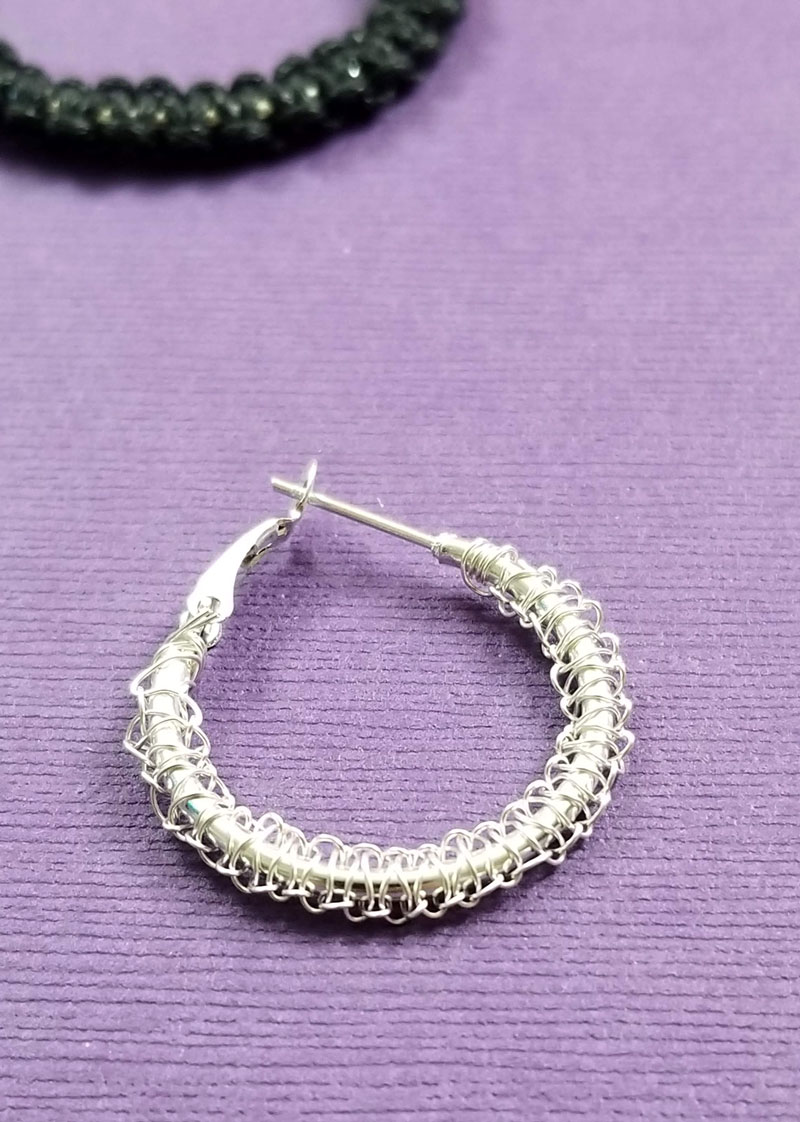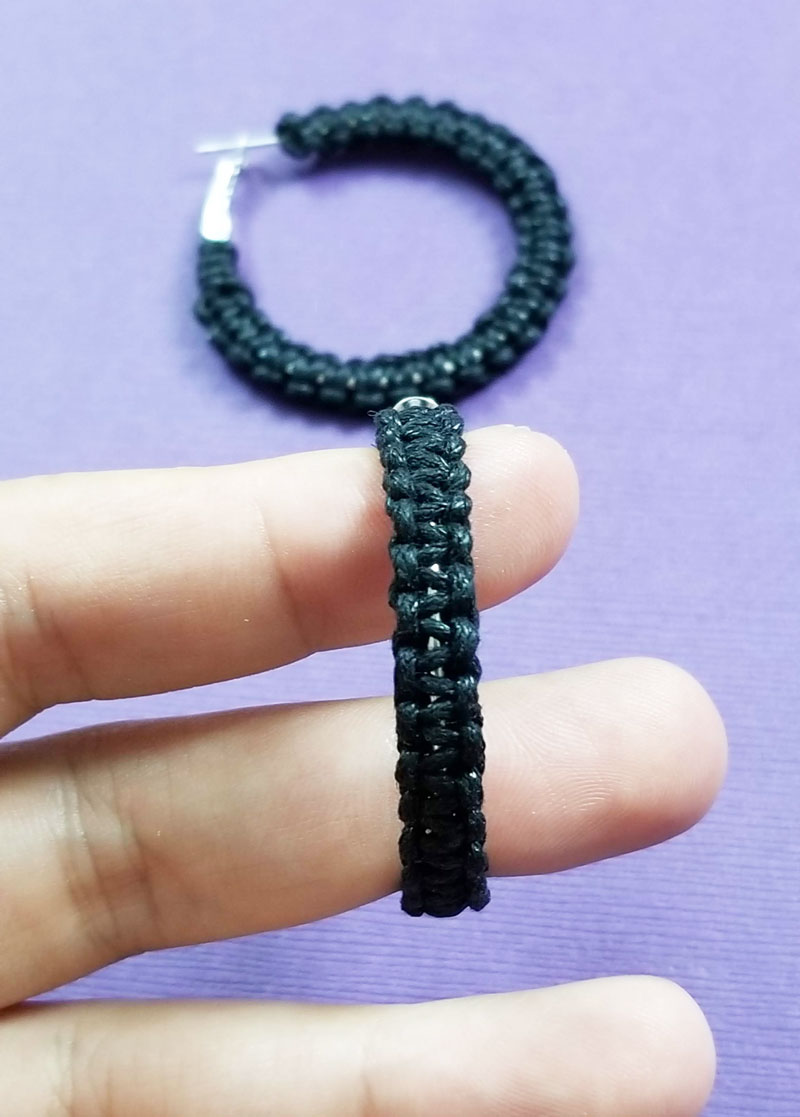 I made these using waxed cord – only because that's what I had handy. You can use anything in about that weight – each one will have a different dynamic for a different look:
The only thing I wouldn't use is something that's hard to glue – like satin cording.
With wire, go for something thin, like 28 gauge so it's easy to work with.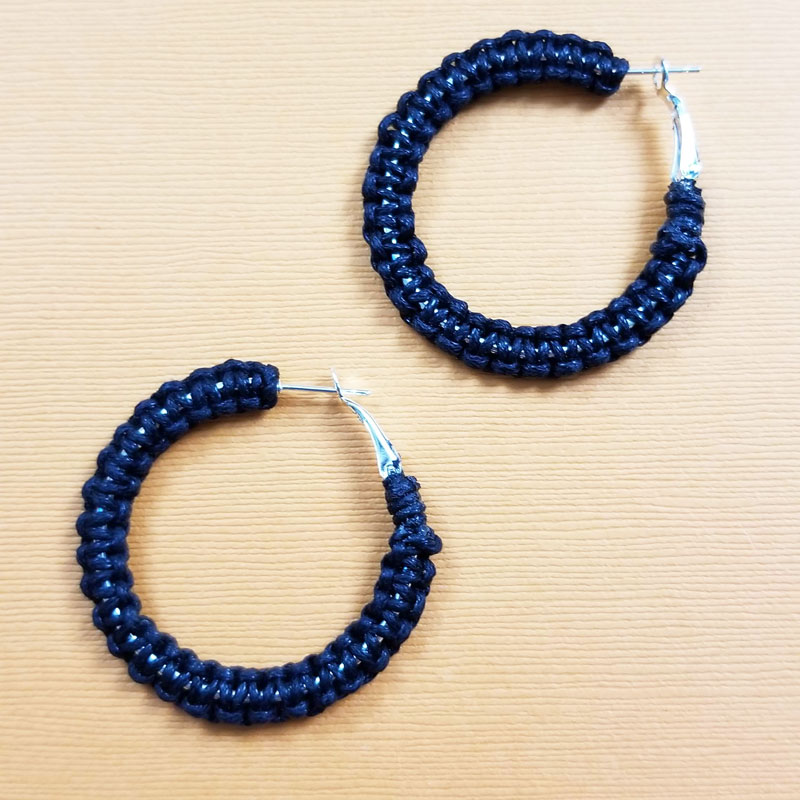 After I made these DIY hoops, I played around a little with the direction of the wrap. Originally, I made it to sit so that you can see the stitch from the front. Then I turned it to the side. I think I prefer it the second way – but the cool thing is, you don't need to decide! You can easily change it when you wear it.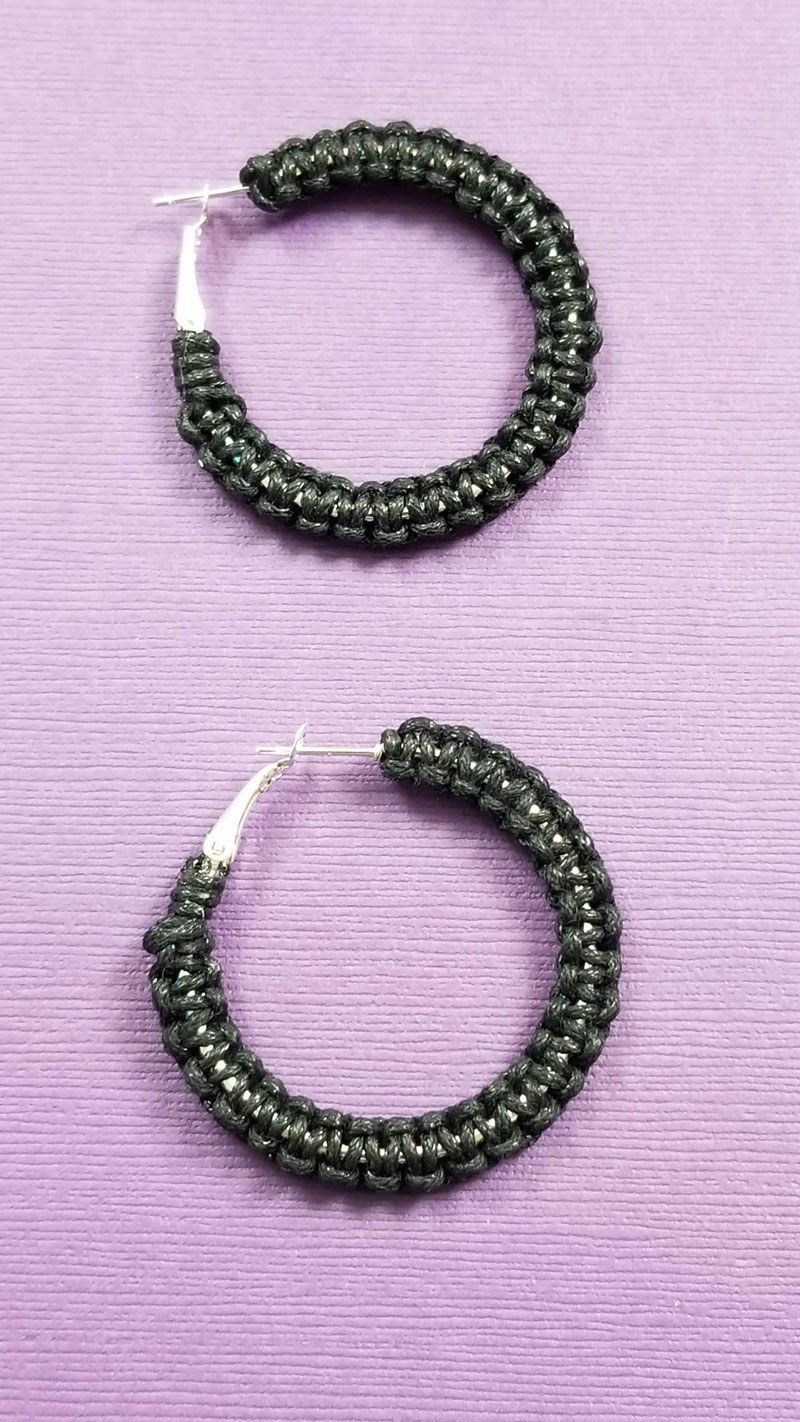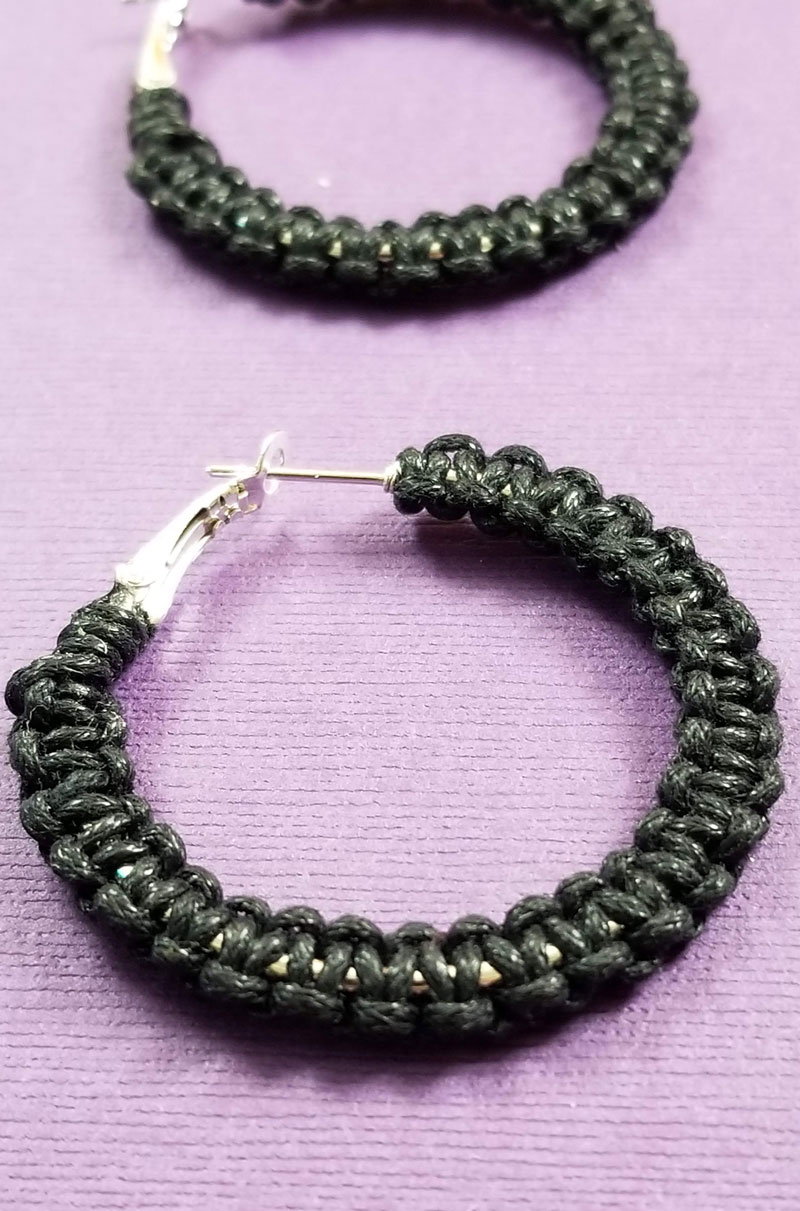 What you need to make wrapped knotted hoops:
How to make Cobra Knot Hoop Earrings:
Watch the video for the gist of the craft, or scroll down for step-by-step projects and how to make the cobra knot:
1. Typically, when you make a Cobra knot, you'd do it around a central duo of paracord. Think of your earring in this way. Open your hoop so it's easier to knot around it. Center your thread behind it just below the stick that goes into your ear.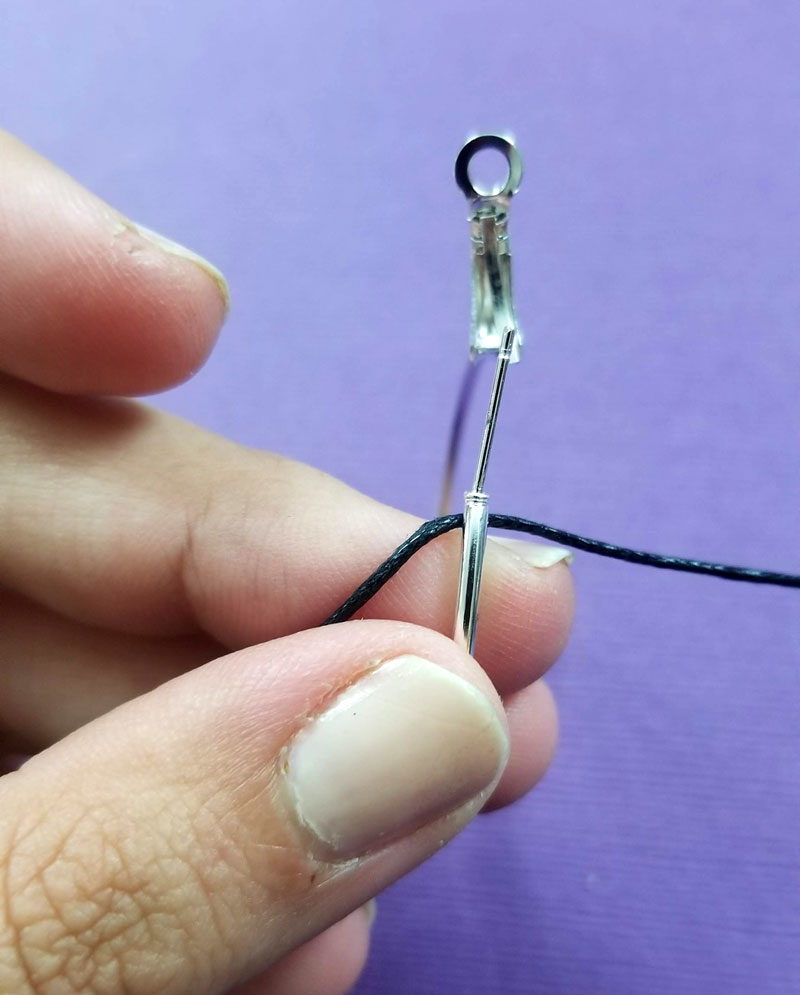 2. Knot it around your earring.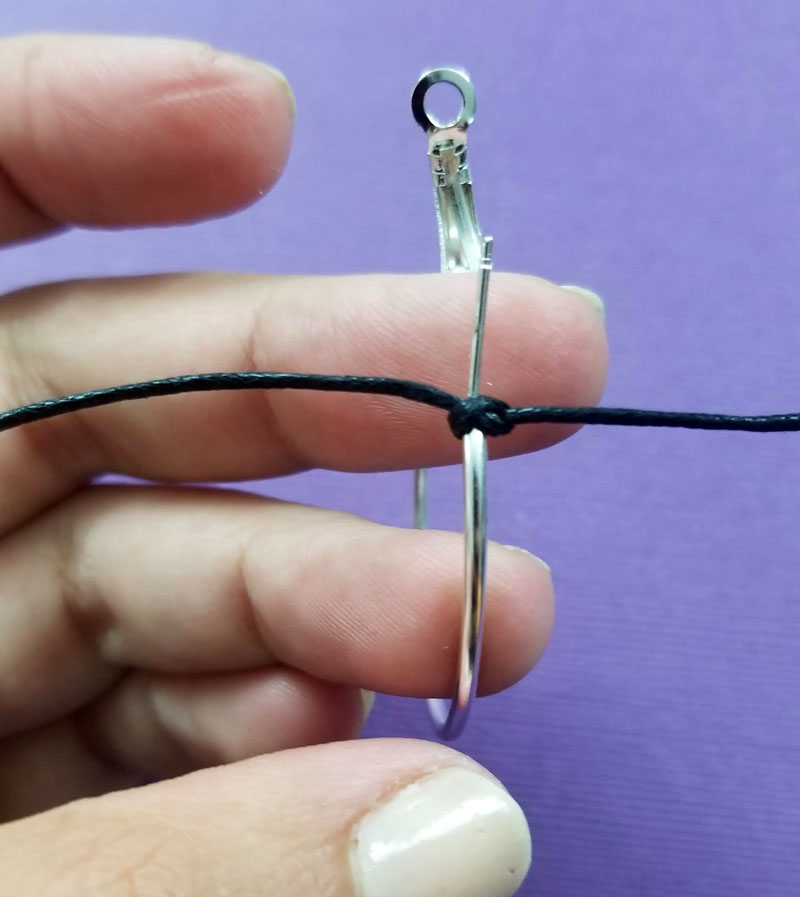 3. Take your right string and cross over your hoop in front, creating a small loop on the right.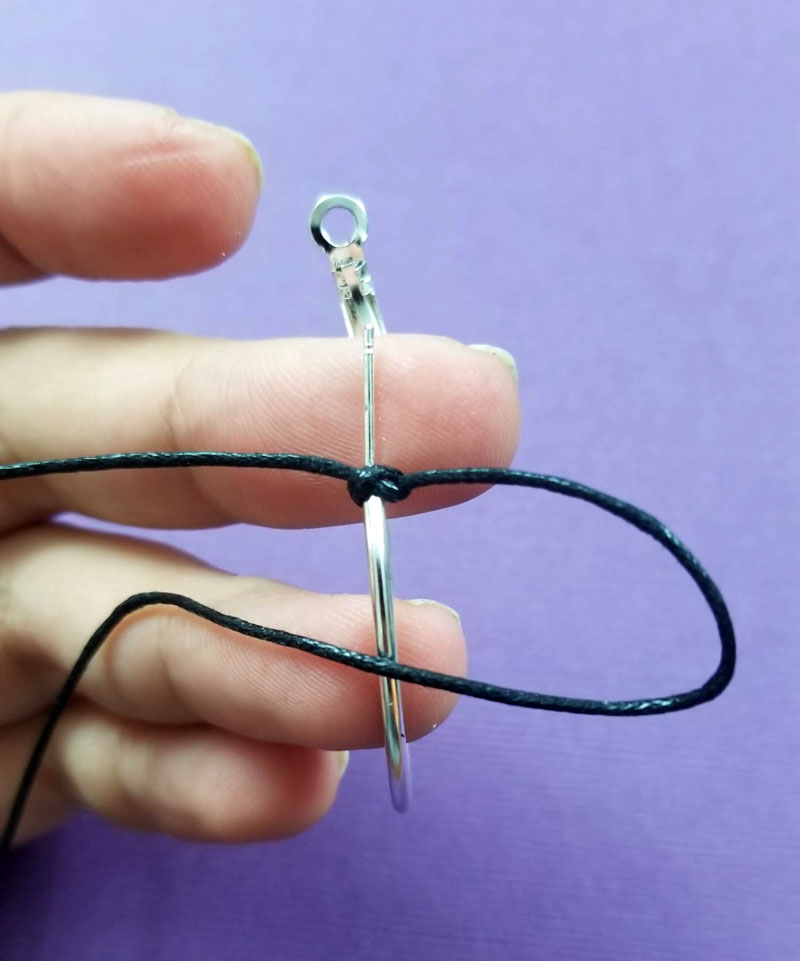 4. Take your left string. Bring it over the right doing down, then toward the right behind the right string and the hoop, and back out in front of the right string. Pull tight.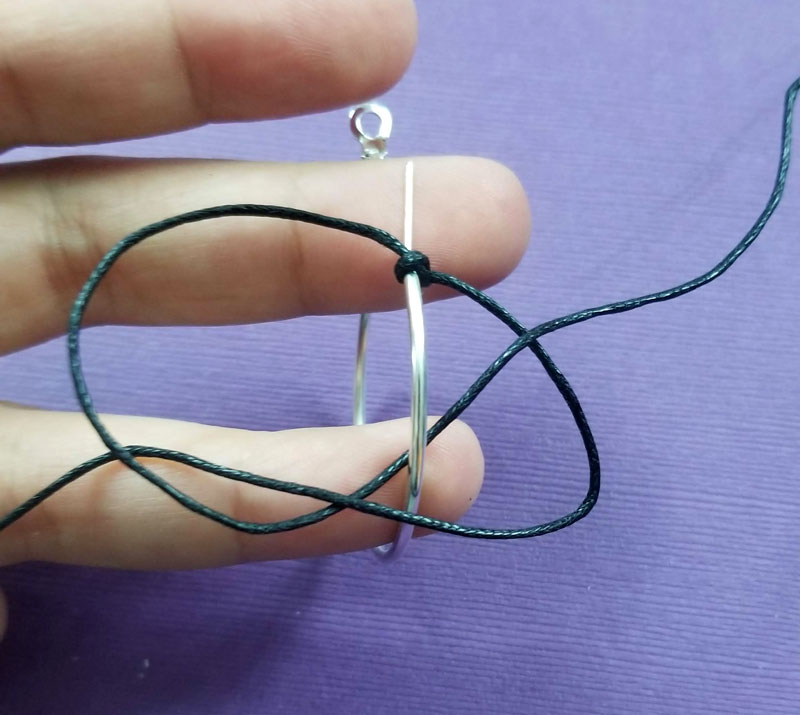 5. Take your left string. Bring it over the hoop to the right, forming a small loop on the left.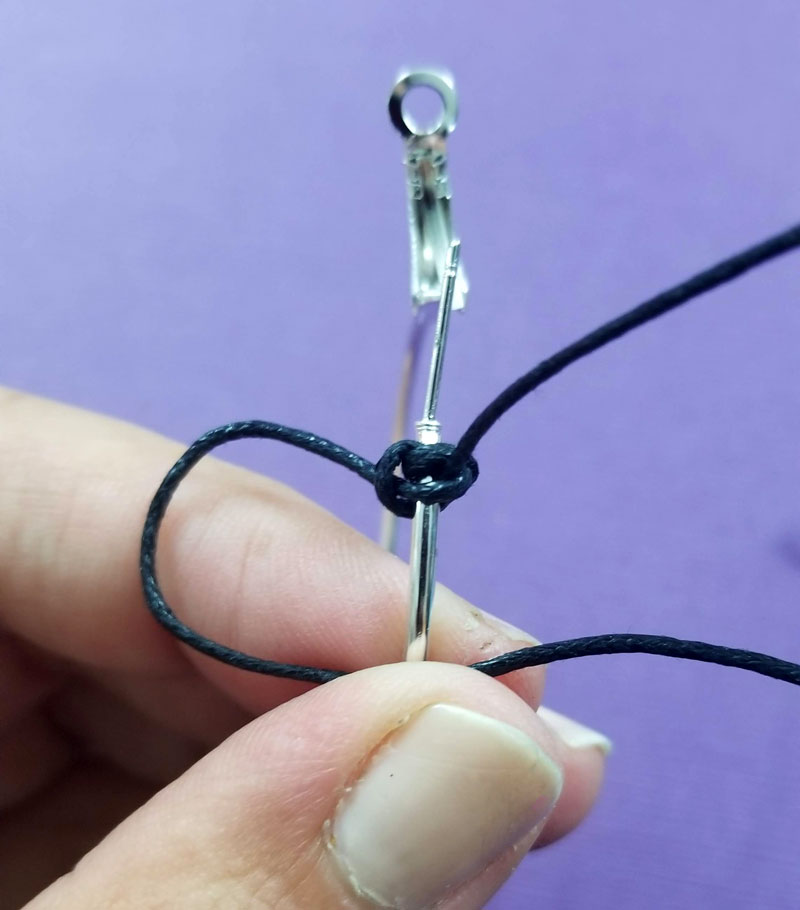 6. Take your right string, bring it over the left, behind the left and the hoop, and in front of the left – reversing step 4.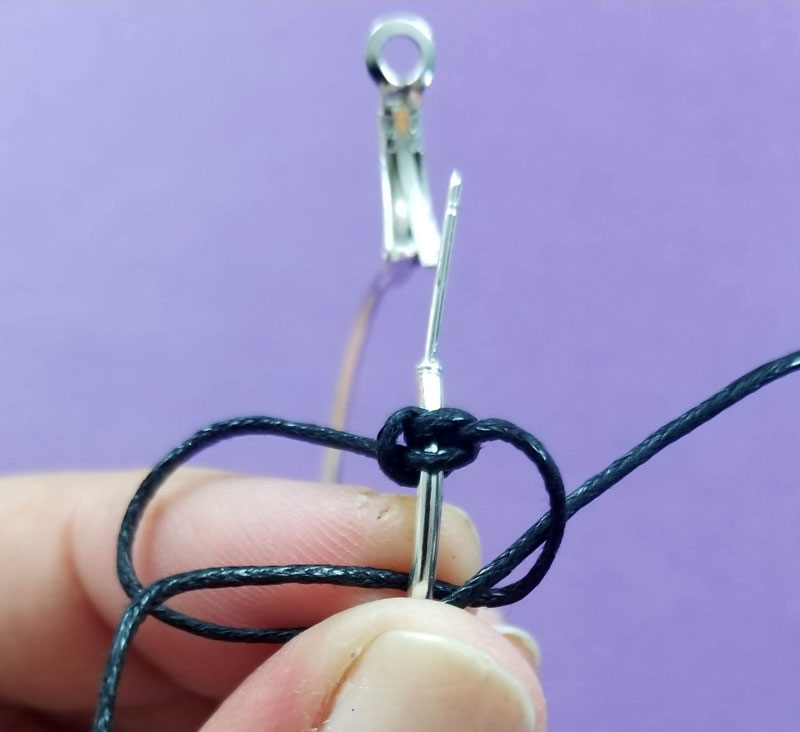 7. Keep alternating your stitches, always starting your first loop with the one that is behind the latest vertical "stitch" running up the side. If your string shifts, just move it toward the top, but be careful that it doesn't fall off your hoop. You can play around with how tight you make it, and how close together the stitches are.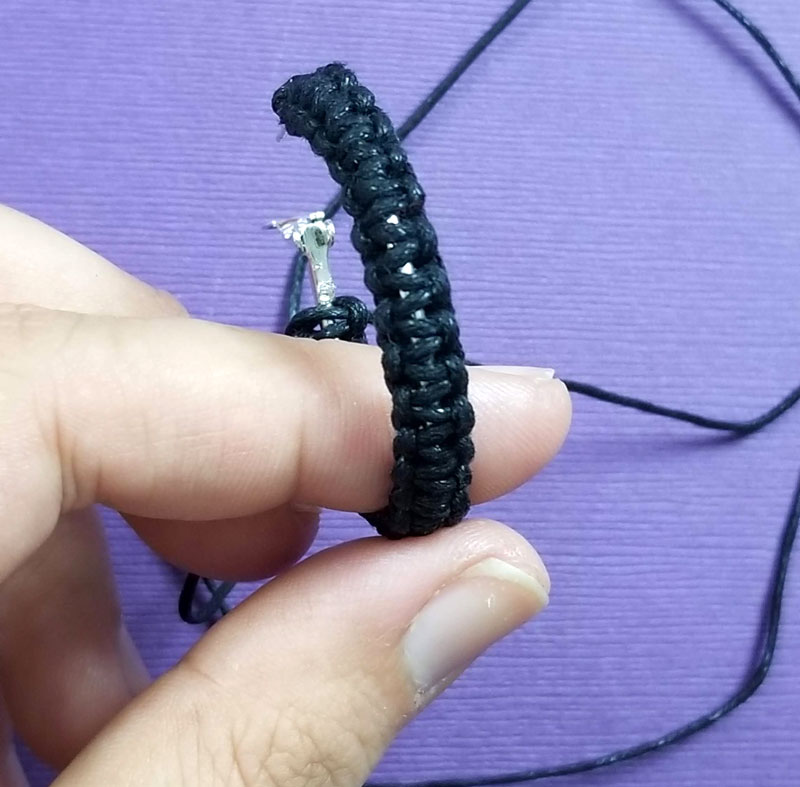 8. Leave a little space at the end – enough to wrap your string a few times – and knot it in place.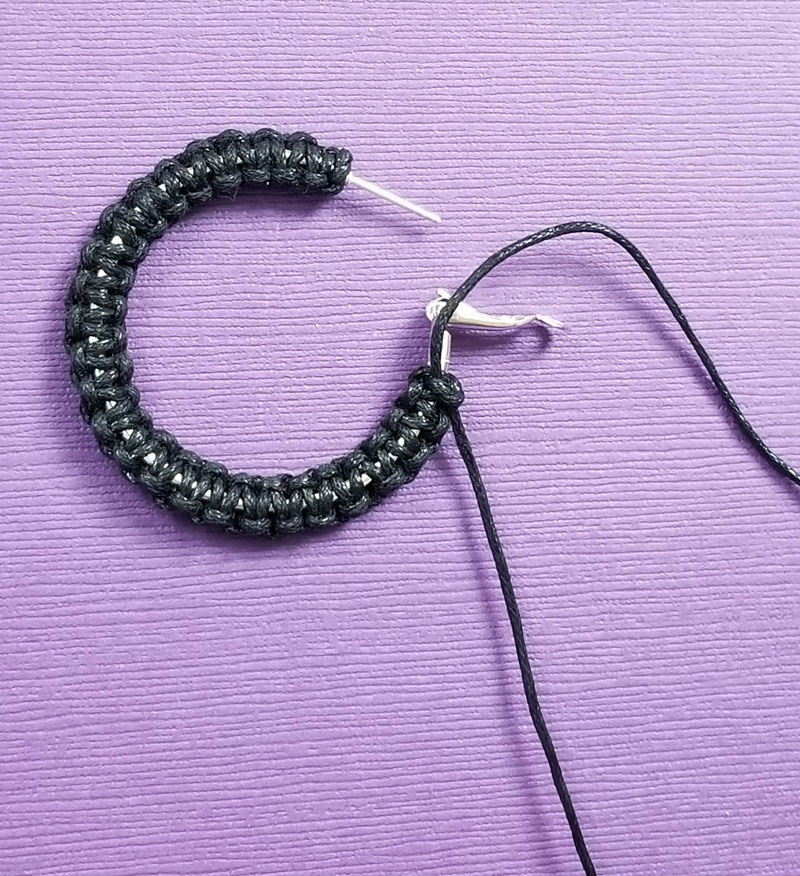 Glue your knot.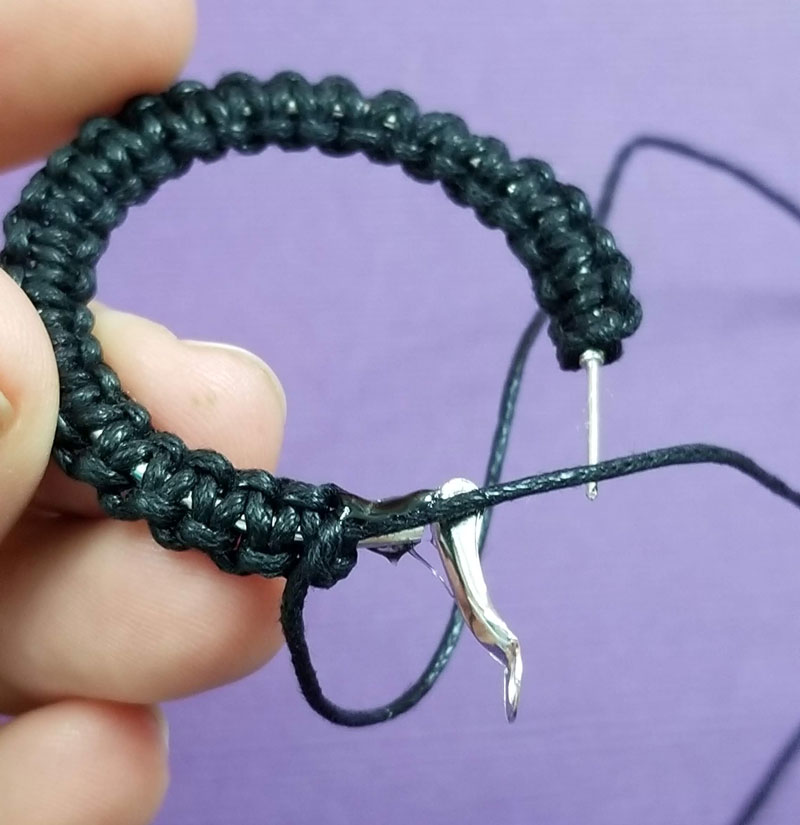 9. Place some glue on the little bit of earring you have showing at the back of your hoop. Place one side of your string flat against the hoop.Wrap the other side of your string neatly a few times around the hoop and the first string.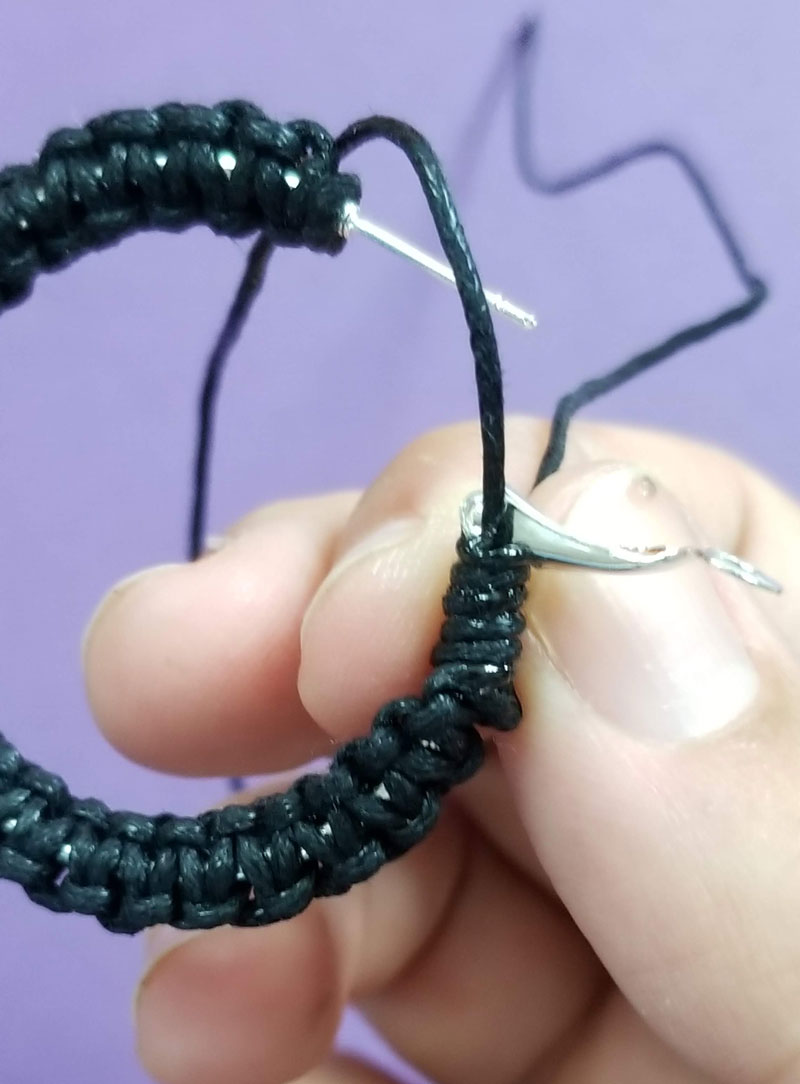 Trim it and press it back in place, holding it until it sets.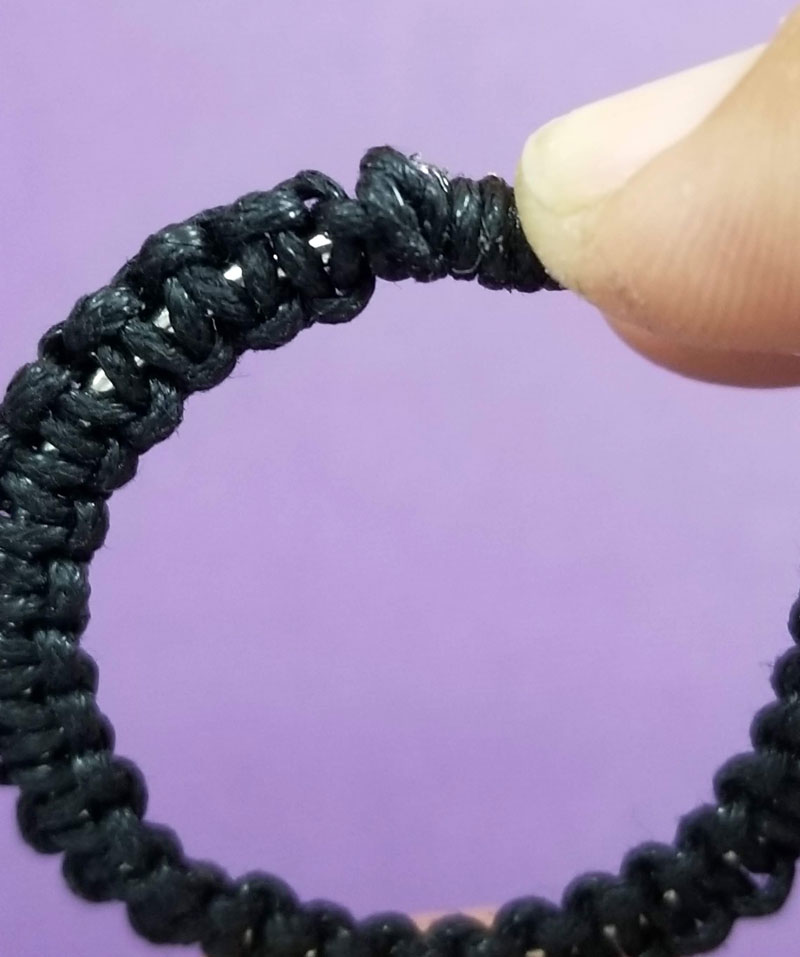 If you're doing it with wire, you'd be wrapping your end and trimming, instead of gluing.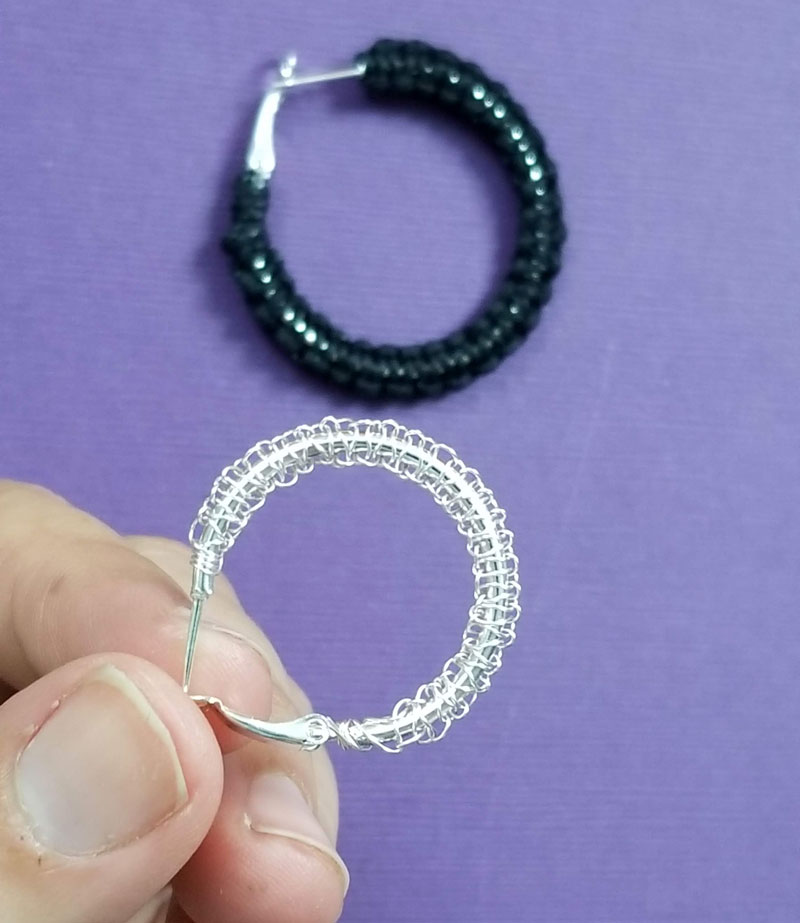 Allow your wrapped hoops to set before attempting to wear them. But when they're dry, wear them with pride!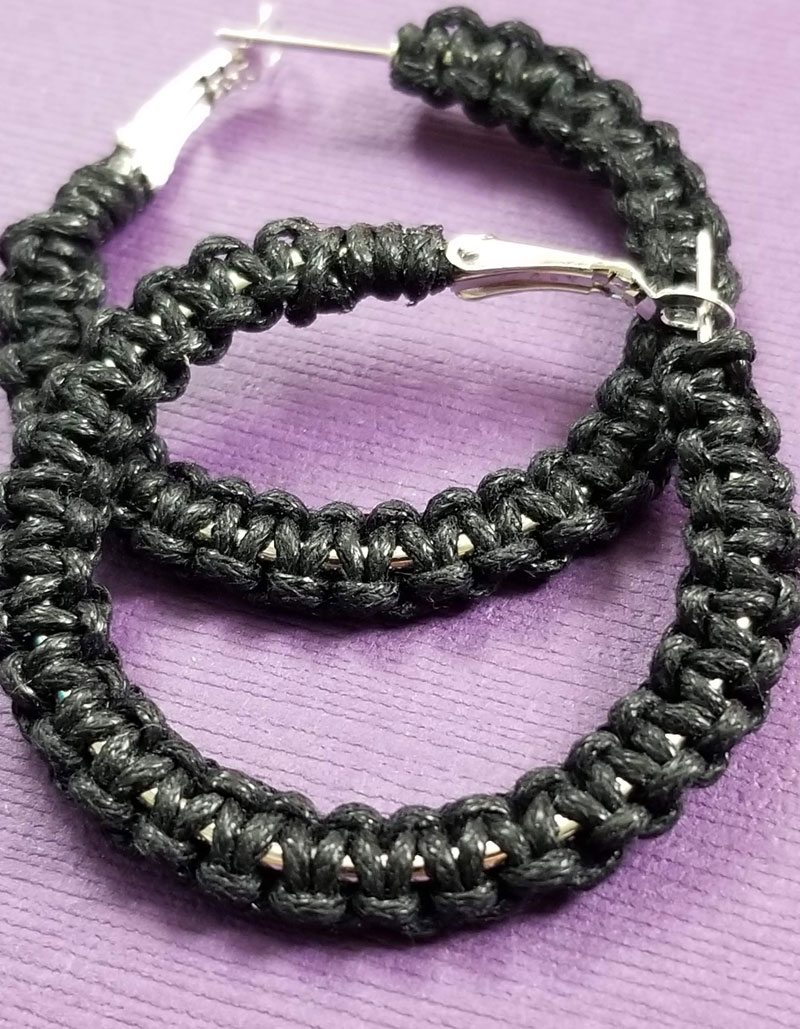 What will you be using to make these wrapped hoop earrings? Comment below!