Inside: a free SVG for Girls bodysuits that says on it "Not All Princesses Wear Pink". You can also check out the free SVG that I designed for milestone blocks for babies. This post contains affiliate links and some Cricut product was provided free of charge for the purpose of sharing with you.
---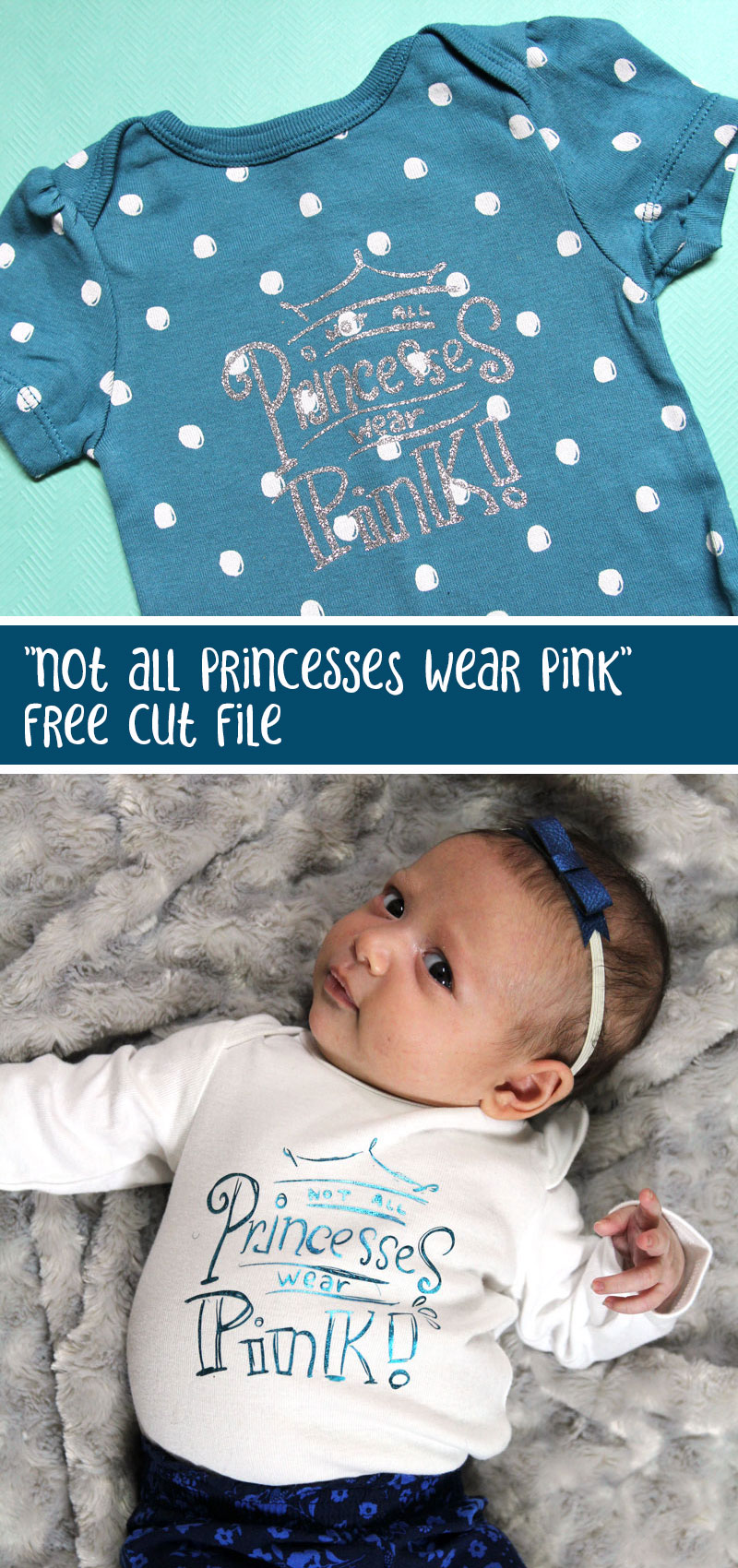 As a two-time boy mom, when I first found out that I was having a girl, one of the first things I did was hit up a favorite website that shall not be named for some cute outfits.
We have loads of hand-me-downs from friends and family so I knew I could pick up some cute things that aren't necessarily practical – just really stinkin cute – and I was excited for this bright spot of 2020.
The pink hit me in the face like a flying pig.
Seriously, it was overwhelming. Piles and piles of hot pink, pastel pink, Pepto Bismol pink, puke pink.
Now, I'm not ANTI pink. But you know, a little moderation never hurt someone. Pink done right can be crazy cute. Even Pepto Bismol pink. Mauve can be gorgeous. Dusty rose…
Table of Contents: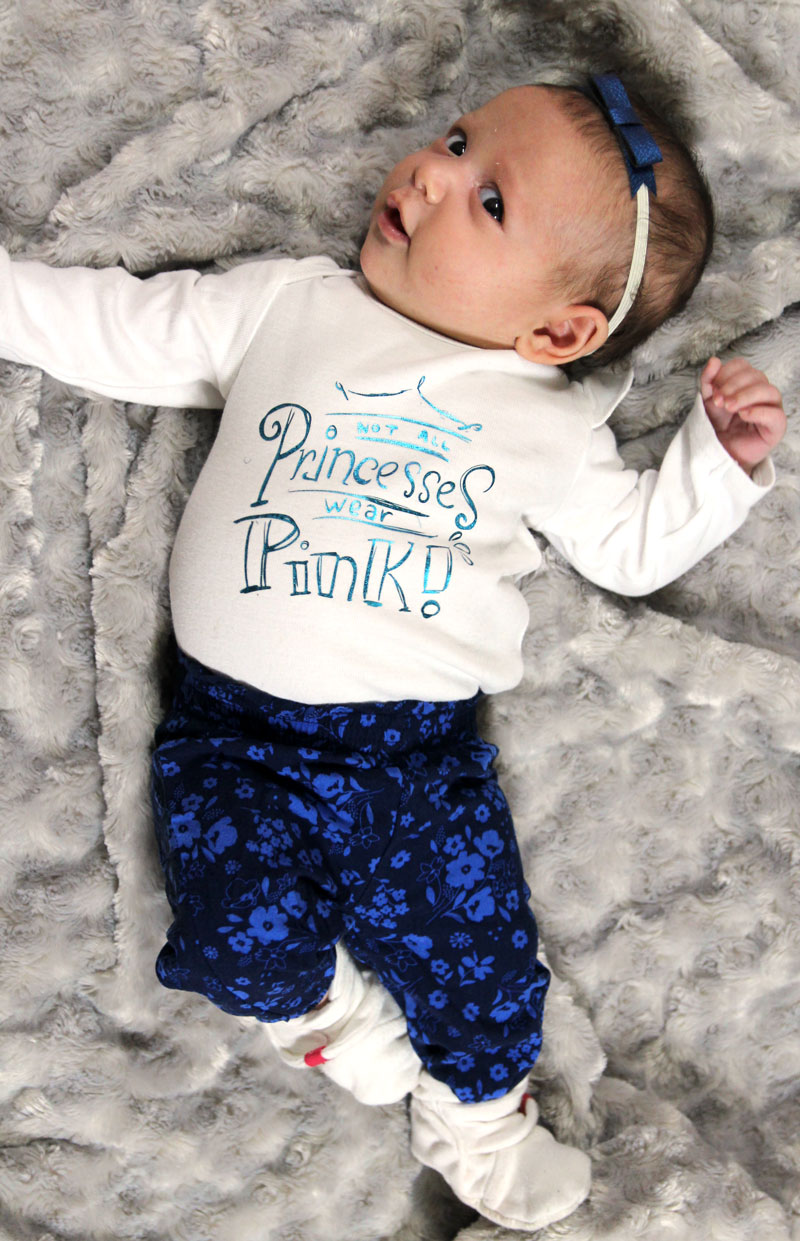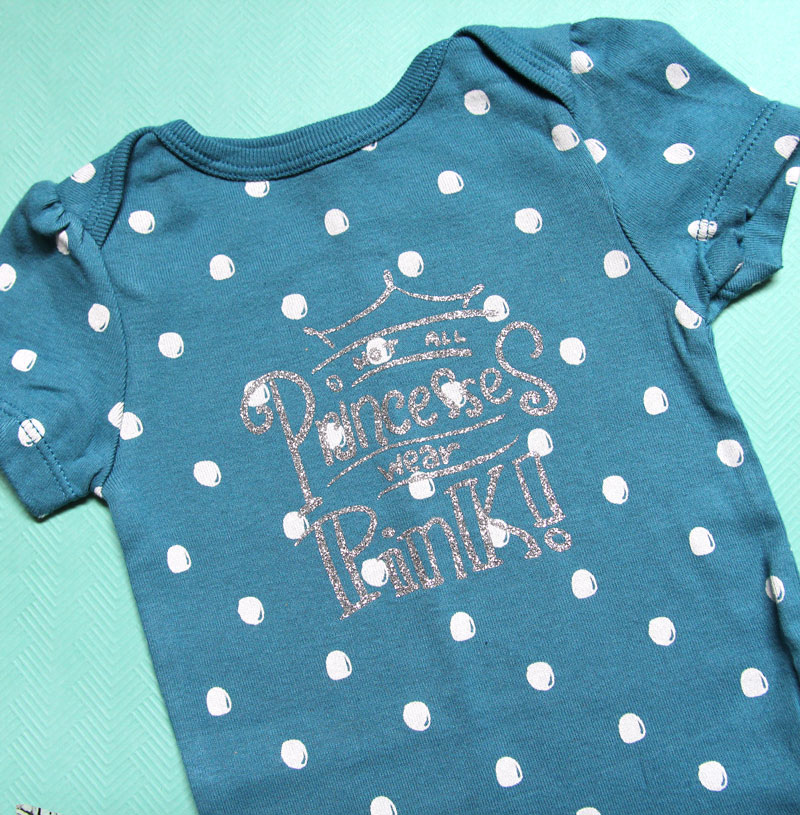 You may be wondering why I was so shocked – isn't pink known to be commercially a girl color? Did I think we've progressed that far?
I'm going to revert back to my experience as a two-time boy mom, the first of which was born seven years ago in an arguably more old-fashioned world. While you'll find some pastel blues for boys, mostly in basic layette, most of their outfits are navy, denim (okay, blue), orange, mustard, red, green… they focus more on fashion and design, put in a little more effort, rather than "oh, it's pink? Stick it on a girl!"
There are some clothing brands that have a better variety but those seem to be the exception. H&M has become a favorite. We received some adorable gifts from Old Navy. Even PatPat does a better job!
All of this is just to explain the history of this SVG for girls and shirt design. It's something I've wanted to do for a while. I played around with three different designs before settling on this one because it had to be perfect.
I do plan to share another post with more shirts for girls in the future (I'm still working on crafting those). You'll see that some will not be typical "girl designs" but some will. A little mix is cool.
To make this baby girl bodysuit using this SVG for girls, you can use any current Cricut machine. The only thing is, if you're using the Cricut Joy, you'll be more limited in size. I actually enjoy using the Joy for baby bodysuits because it's easier, more laid back crafting, and they are small.
I also created some more baby girl designs as I shared below. I played with different textures – including foil and glitter, as well as everyday iron-on vinyl for different effects in the same color family.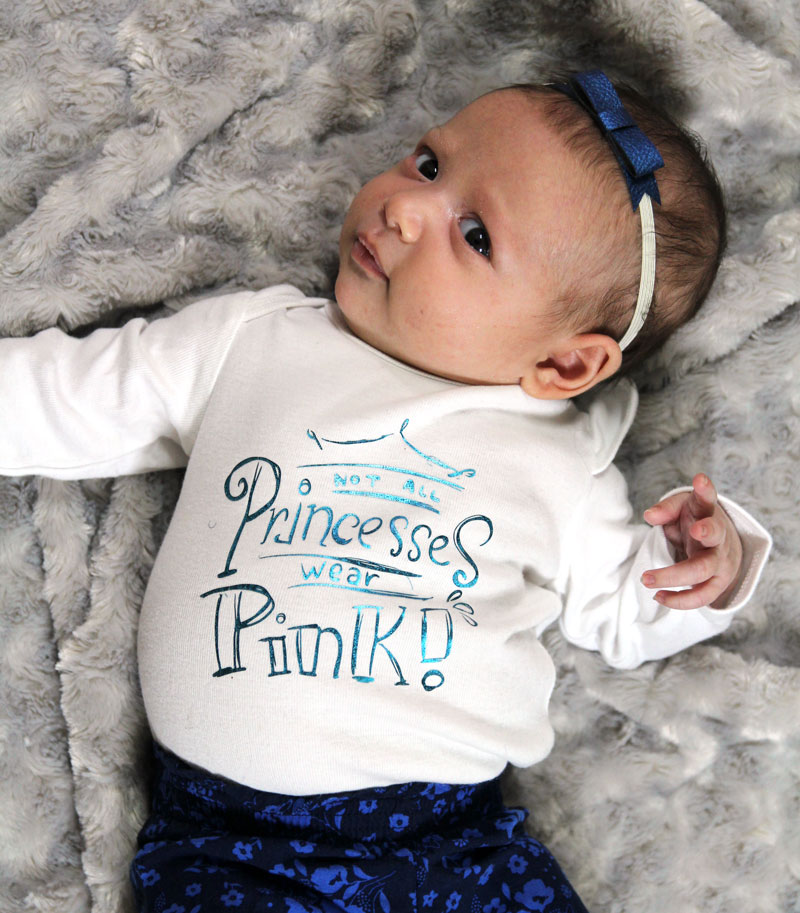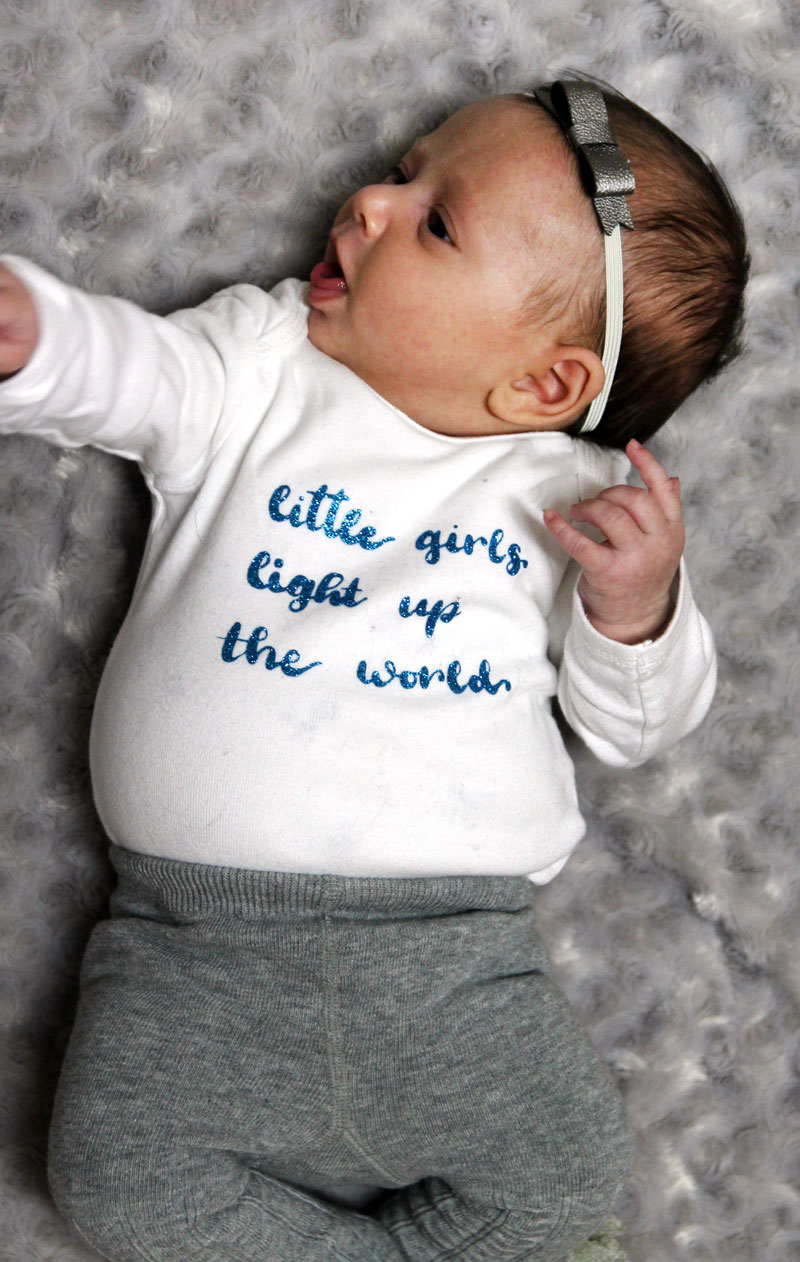 I also experimented with Infusible Ink markers and bodysuit blanks. You can use these markers to write on copy paper and then iron it onto a high polyester count bodysuit!
Just one tip: Make sure to swatch on a sample fabric first! In Design Space, type the name of each color first, and set the line type to Draw. By the color panel, choose the marker weight, choose the right color, and write the name of that color using that color marker. Make it as you would any Infusible Ink marker color (write it mirrored on a piece of copy paper). Iron this onto a sample piece of polyester/high polyester fabric. My colors that I chose were pinker than I wanted them to be for this shirt – including "orange peel" and "red"….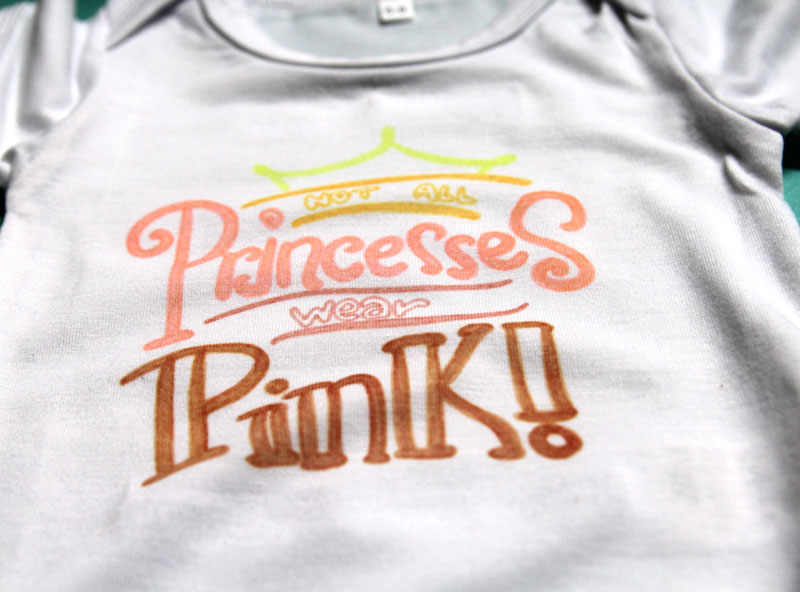 Download this SVG for girls
I hand-sketched a few different designs using a Surface Pen on my Surface Pro. I like to use the free Sketchbook app. I finally settled on one design that I loved and created two versions: the "ambitious" one with a distressed/sketched look and the simple outline one. I decided to offer the simpler outline one for free for subscribers (subscribing to my newsletter is free and you get updates on new freebies like this one too!) This is for personal use only.
You can get the duo – the sketch look and the simple outline one – as a bundle here. This allows limited commercial use.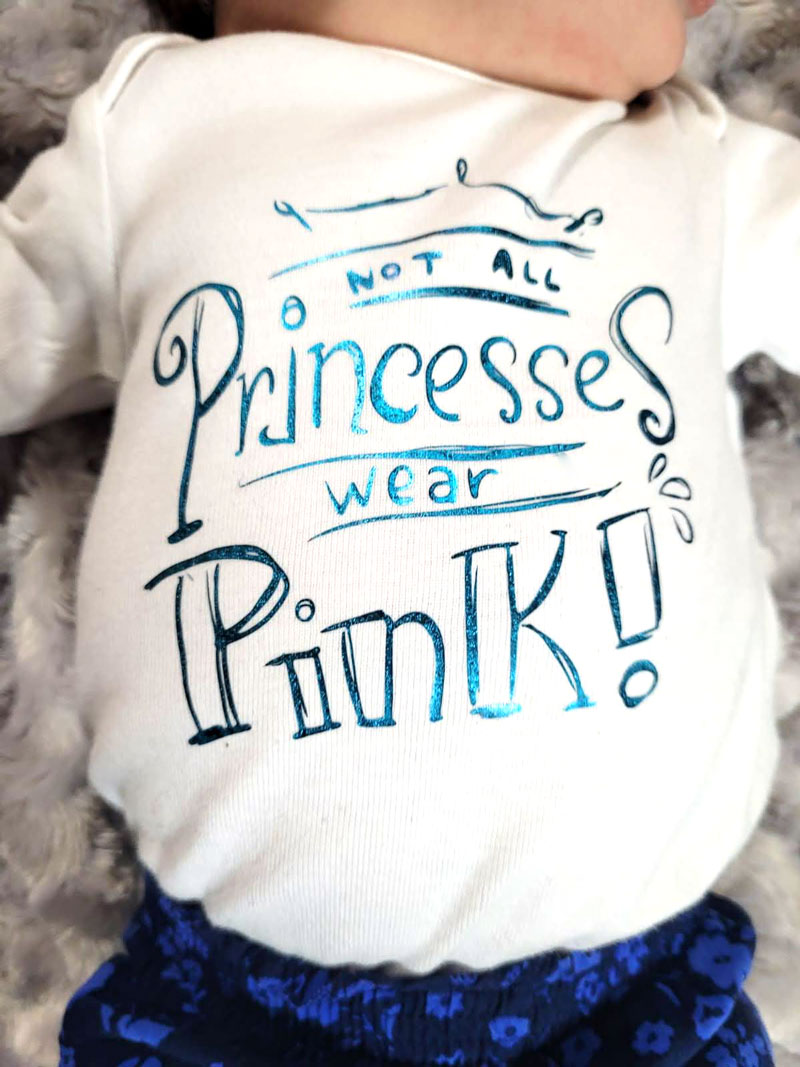 Once I was at it, I also designed a few more shirts for girls, including my favorite, the "little girls light up the world" one, which was also digitally hand-lettered. This one also includes limited commercial use.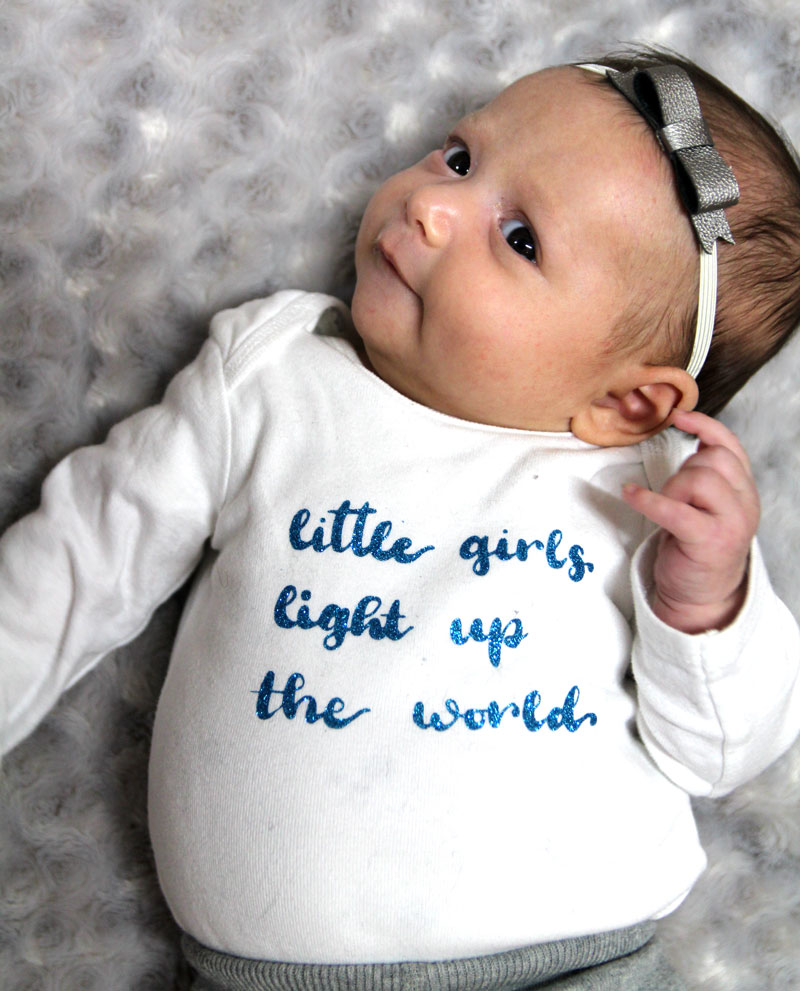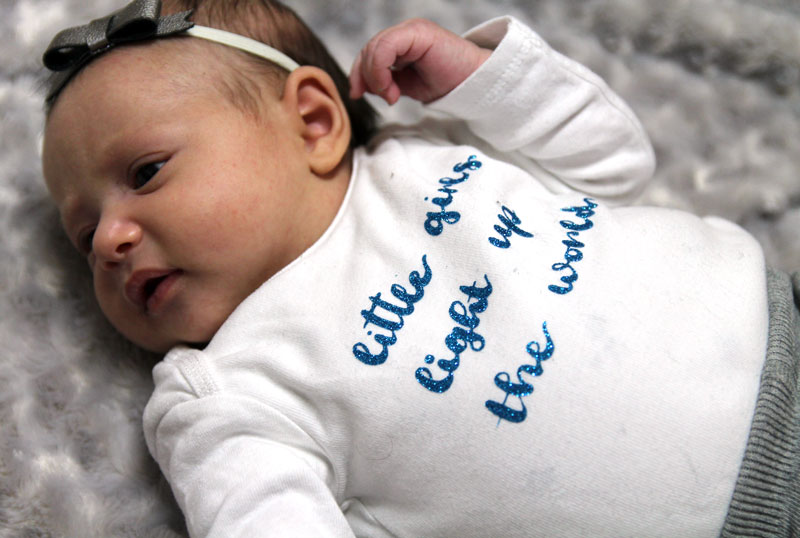 And finally, the GRL PWR. one is perfect for your princess too, and it comes in both a sketched version and a solid one. Includes limited commercial use too.
You can get all three of these SVGs for girls bundled together right here.
If you want to stick to the personal use solid pattern of the Not All Princesses Wear Pink SVG for girls you can download it for free here:
Which Cricut onesie for girls should you make – the solid design or the sketched one?
It's not just about aesthetic.
The sketched designs are much harder to weed (remove the unwanted parts). So if you're a beginner, you may prefer the outline design. In addition, if you're using a harder-to-weed iron-on material (such as glitter) you probably want to keep it simple.
The sketchy one is really cute when keeping your material simple as it's more interesting. I imagine it in a pastel color (just not pink, that would be weird) on a black bodysuit for a chalkboard look.
And finally, in the Infusible Ink marker version, I tried both and the sketched one came out much better – but you decide for yourself!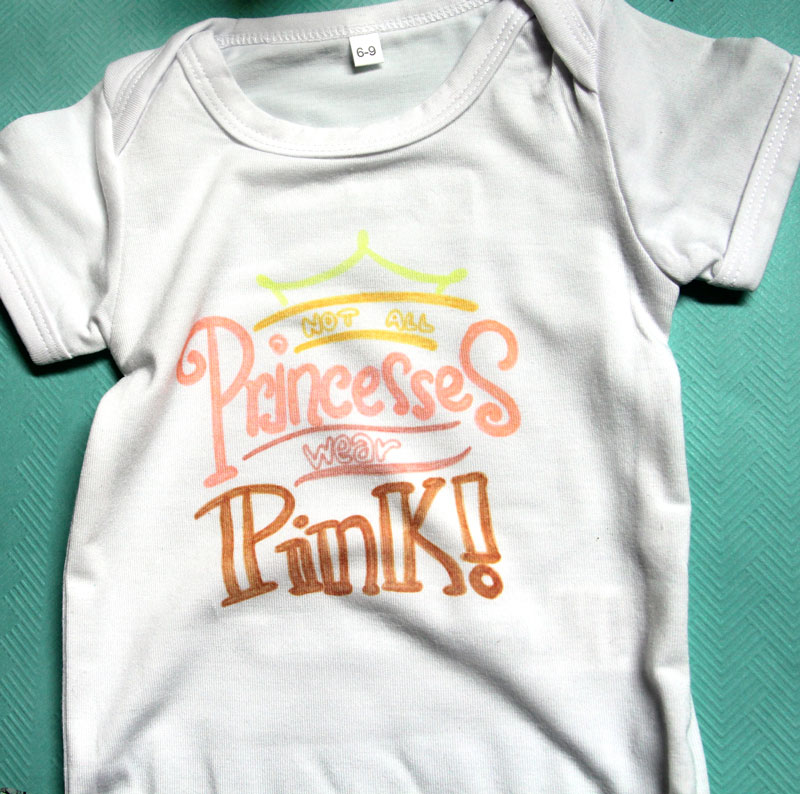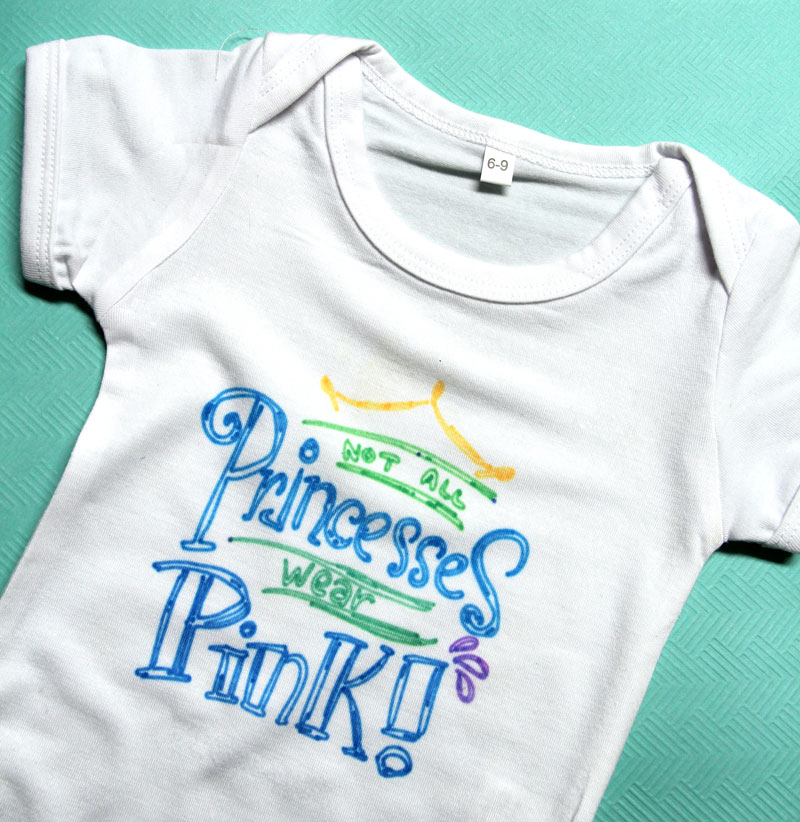 What you need to make your own baby girl bodysuits
Tools and Cricut Machine
Materials needed for this SVG for girls
I'm delved deeper into which materials are best, which shirts are best this list of Cricut shirts for girls. But meanwhile, here's what I used for this SVG for girls:
How to make baby bodysuits using the Cricut
Uploading the SVG for girls and cutting the Iron-on
1. Open Design Space, open a new project, click on "upload", and choose your desired file. Follow the prompts making sure you choose "cut" and not "print then cut" and insert it into your project. Resize to your desired size and adjust colors as you'd like. When you're satisfied, select the whole design and choose "attach".
2. Click "Make it" and set your material. Don't forget to mirror your design.
3. Load your material onto your mat and use a brayer or scraper to adhere it well. Load your mat into your machine and watch it cut!
Writing with Infusible Ink markers
After uploading your design, click on it and set the line type to "draw". Select the layers individually to change colors and when you're done, select the whole design and hit "attach".
When you're ready, select "make it" and follow the machine prompts to draw your design, making sure to mirror it first. Don't remove your design between colors! Leave it in and just swap out the marker for the next color.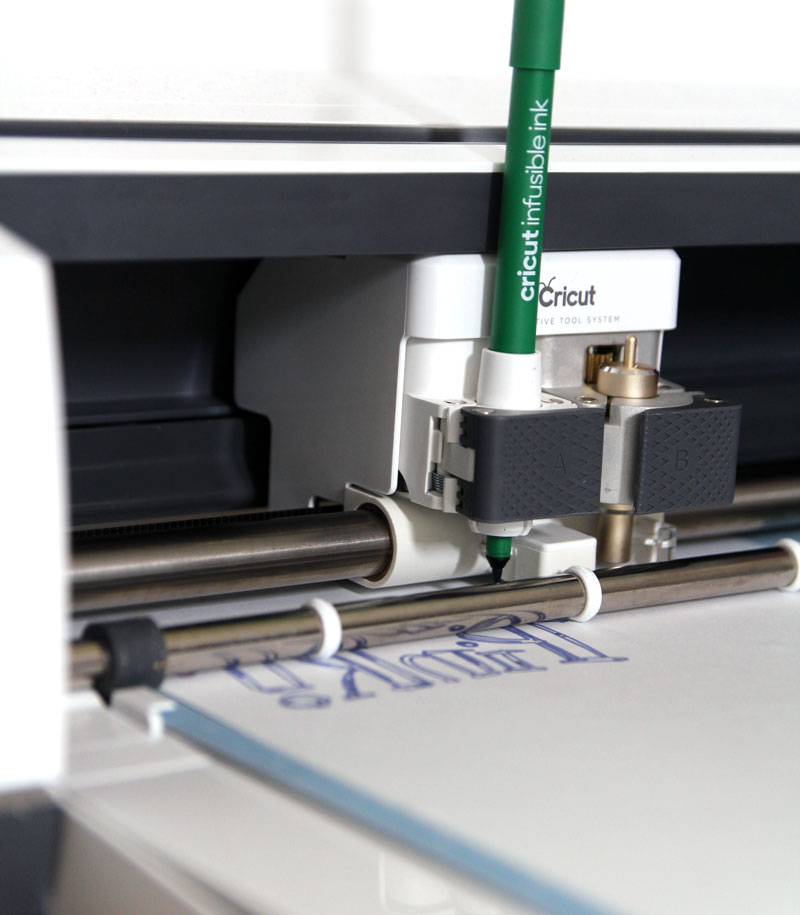 3. Cut out your drawn design around the edges to make it easier to press.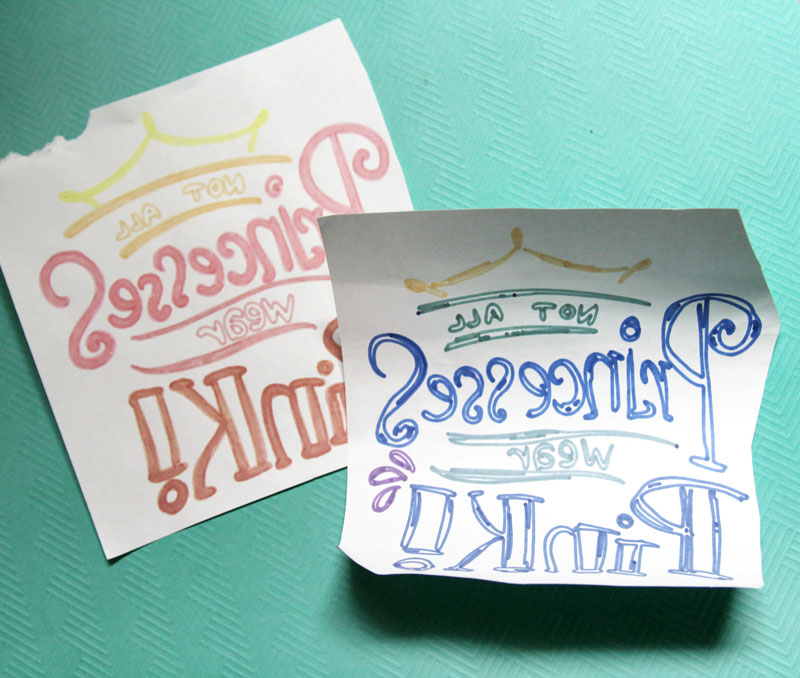 Applying Iron-on materials
1. Use the weeding tool to remove the outline and parts that don't belong on your final design.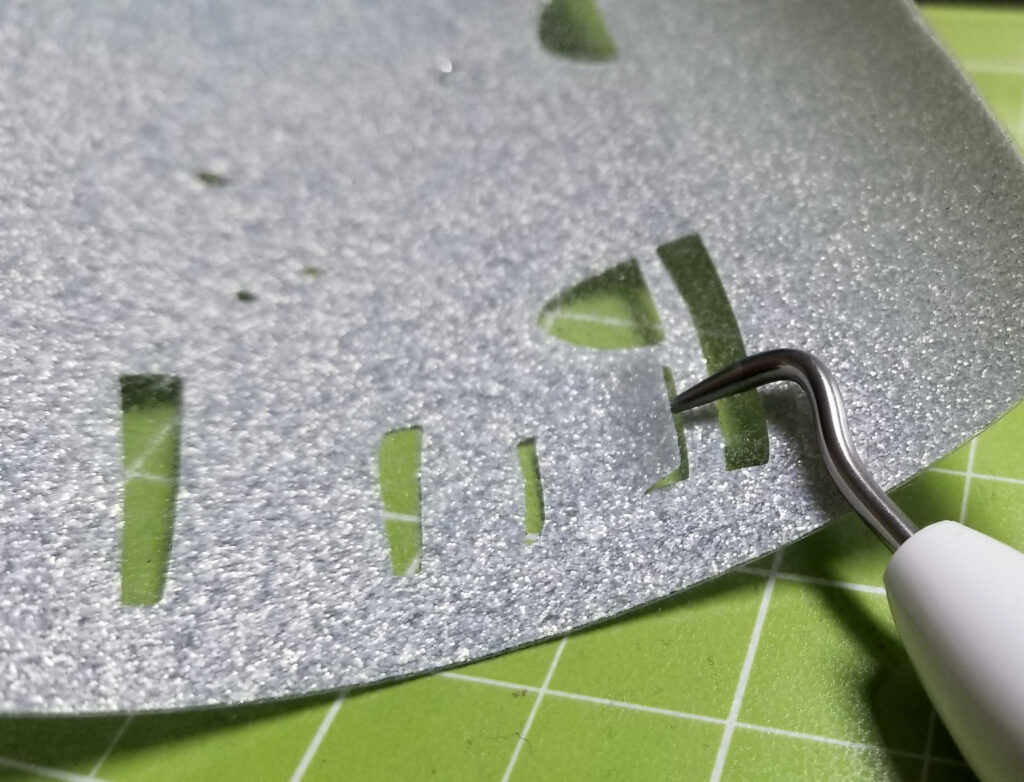 2. Place your bodysuit on the mat. Determine where you want the design to be and tape it on using heat resistant tape. Preheat your EasyPress according to Cricut's Heat Guide recommendations for the materials you're using. Use the recommended pressure that the Heat Guide tells you to in most cases. However, with textured bodysuits, I usually use heavy pressure.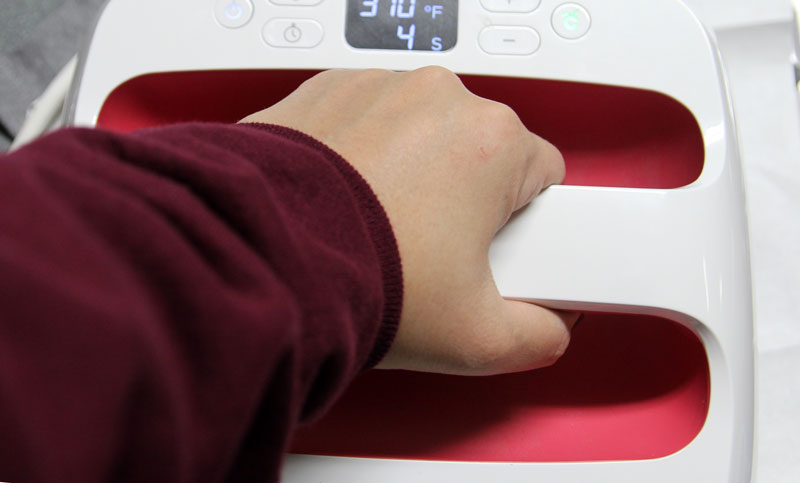 3. Peel off the backing hot or cool, depending on what the Heat Guide tells you to do…
How to use the Infusible Ink markers with this SVG for girls
1. Prep your bodysuit by inserting a cardboard/cardstock inside it and removing any lint or dust.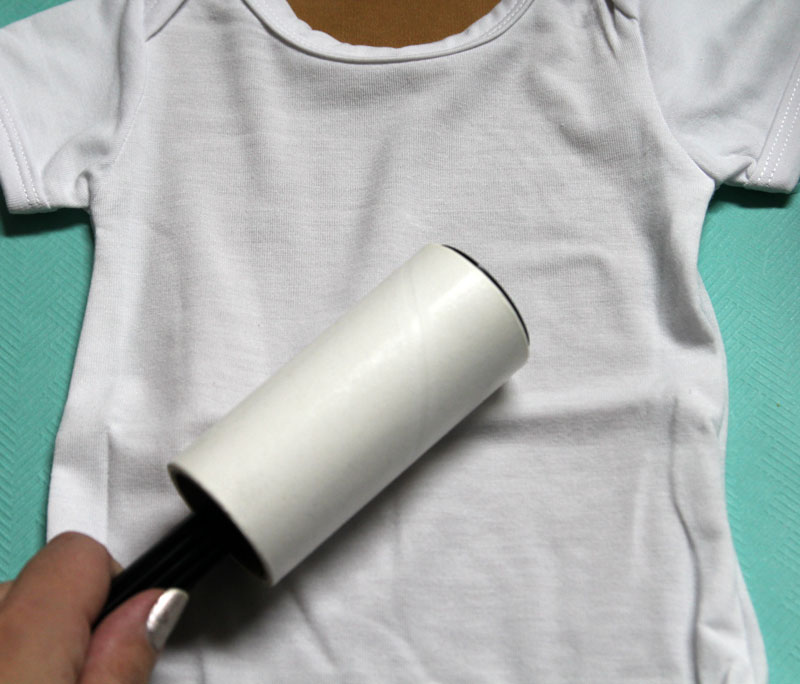 2. Tape on your design where you want it, using the heat resistant tape.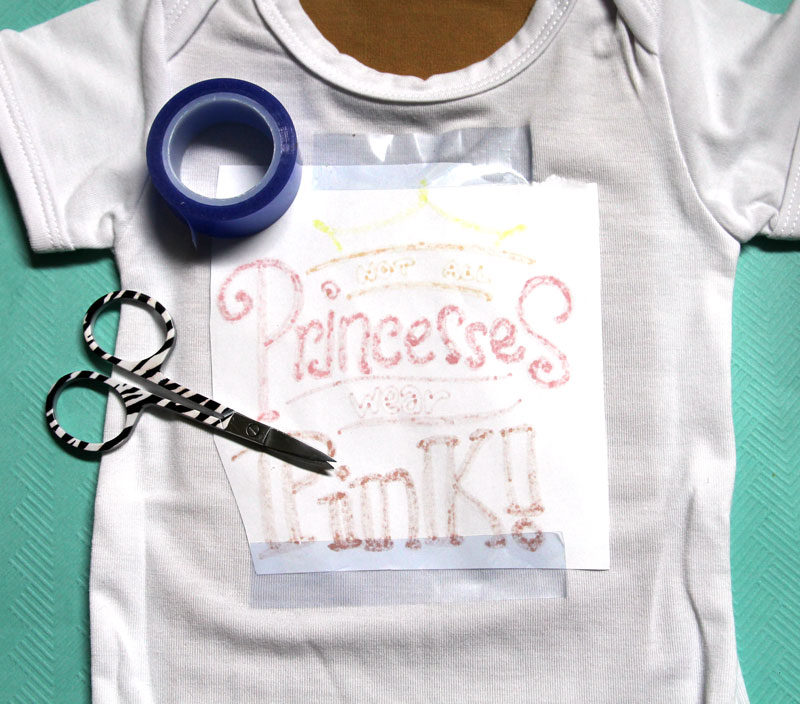 3. Heat up your EasyPress to 385 degrees. Follow the Heat Guide recommendations for applying your design. Use butcher paper between your design and your EasyPress. Do NOT reuse butcher paper between designs (you'll often get the ghost of a previous design on your new one). Peel warm.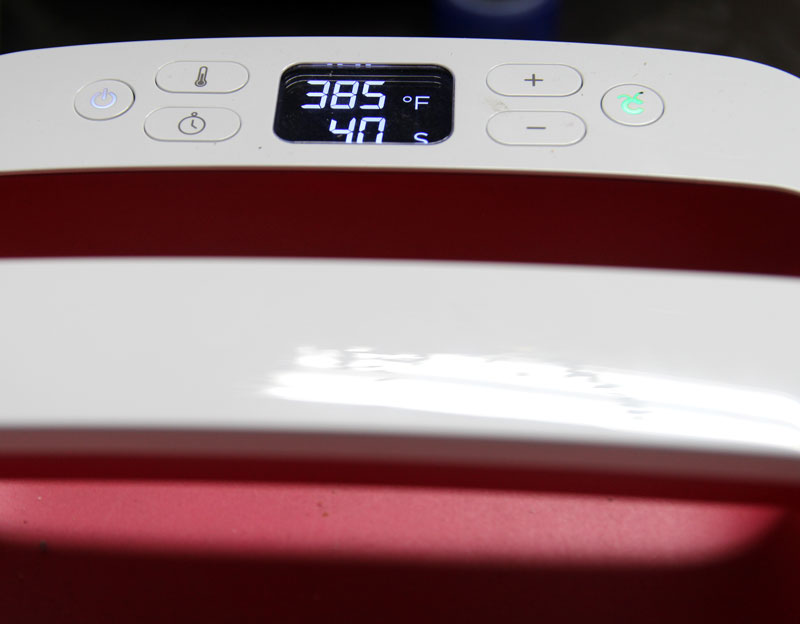 Enjoy the gorgeous effect of the markers actually dying the shirt fibers!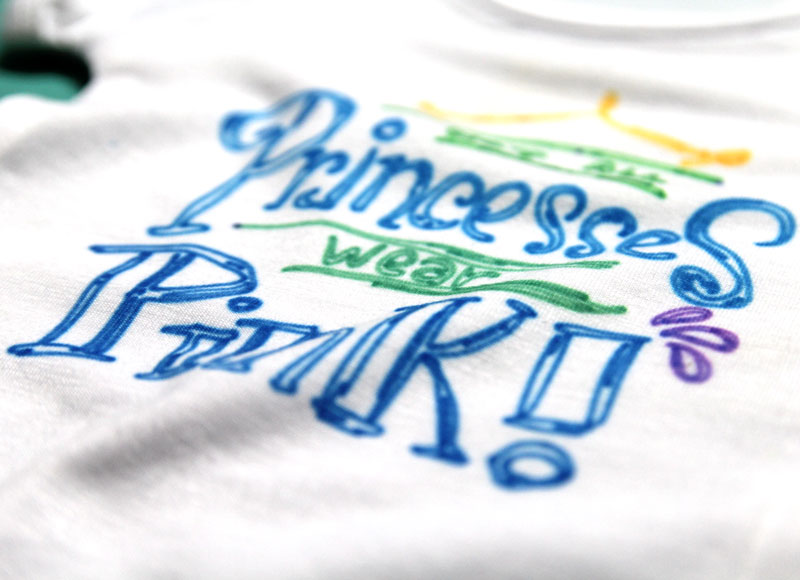 I hope you enjoyed making bodysuits for baby girls! How will you be using this SVG for girls? Comment below!
If you didn't yet, you can check out more of my SVGs for girls here, including commercial use designs!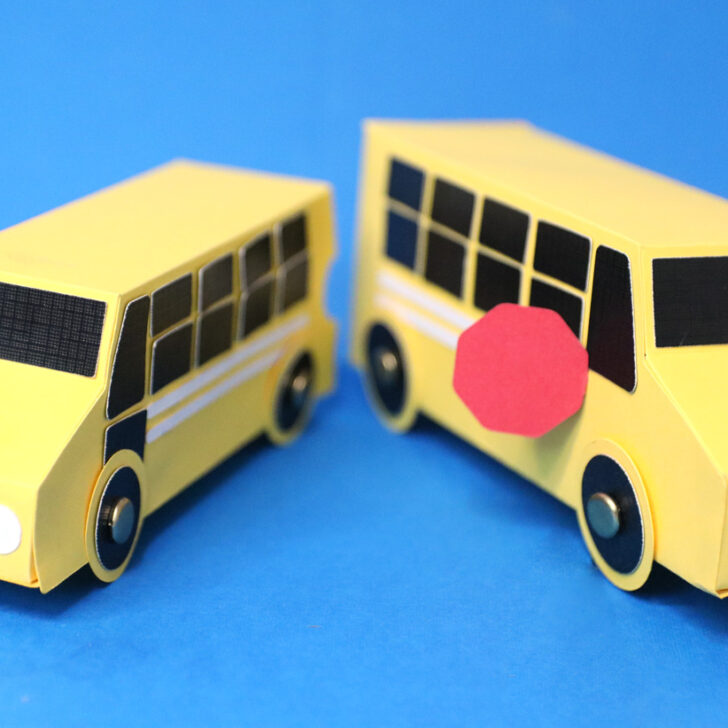 This beautiful school bus template comes in both SVG cut files and PDF printables to use as a gift box or paper toy! When you're …