Gorgeous bead crafts for kids go beyond just jewelry and show you just how creative the littles can get! This post contains affiliate links.
---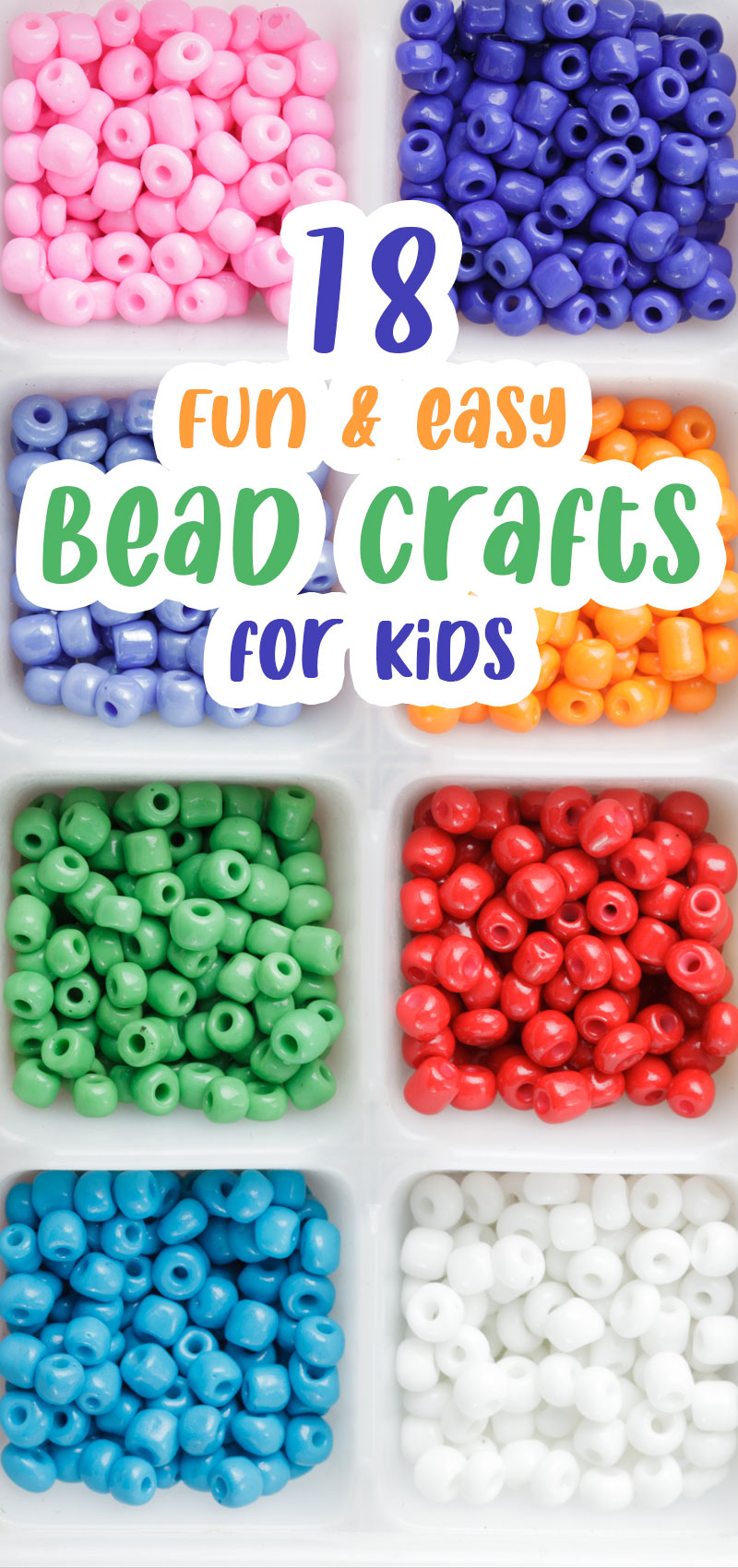 Bead crafts come in all forms, types, and shapes. A while back, I shared cool things to make with beads that aren't jewelry, and they were so popular, that I decided it's about time for a follow up.
Today's post focuses on bead crafts for kids, both jewelry and not.
Not only do beads add a cool and authentic element to all types of kids' crafts, when stringing them, they help children build fine motor skills too.
Types of bead crafts for kids
Beads come in many types, shapes, and sizes – as do kids. So some of these bead crafts for kids look more grown-up but are beginner-friendly and will appeal to those kids who think big.
More kid-friendly bead types include pony beads, wood beads, and fuse (iron) beads.
But kids don't need to be limited to kids' beads! Give them the 3mm metal beads to add accents to their friendship bracelets! Let them play with glass beads and lower-end gemstones! But most importantly of all: use these bead crafts for kids as a starting point to encourage them to come up with their own ideas.
Because kids can blow you away with their creativity when given the chance!
18 Bead Crafts for Kids
Bead and Jewelry Making Crafts for Kids
I figure, we'll start with jewelry making ideas, as those are the classics that you think of when you make bead crafts for kids.
Wood beads give jewelry a real look, and seed beads are a throwback to my own childhood.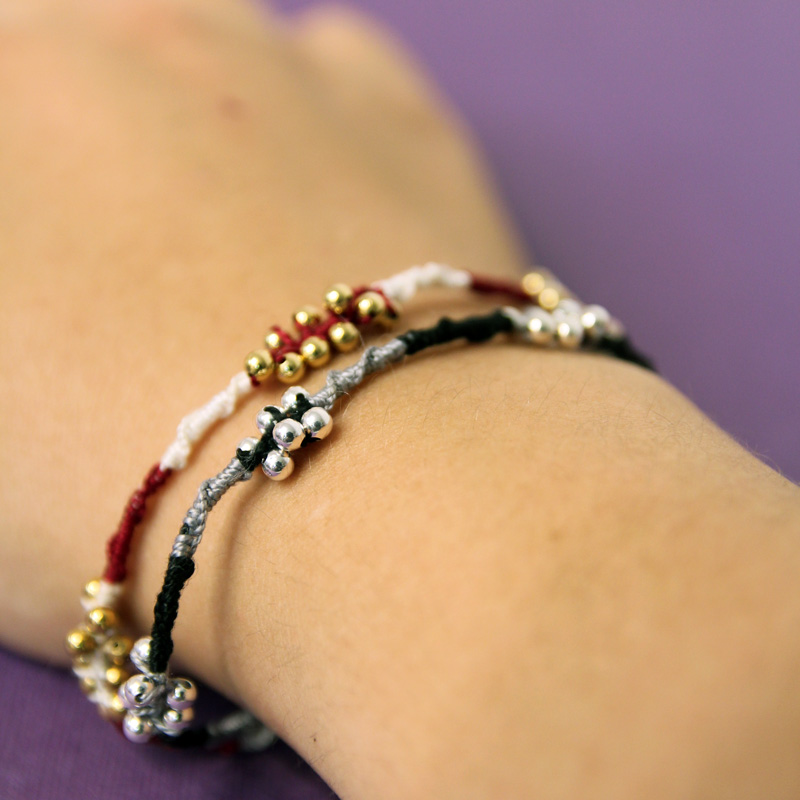 Friendship bracelets were a mainstay of my childhood, but did you know that you can add beads to them? This gorgeous, delicate tutorial incorporates 3mm metal spacer beads into a classic bracelet that's really easy to learn.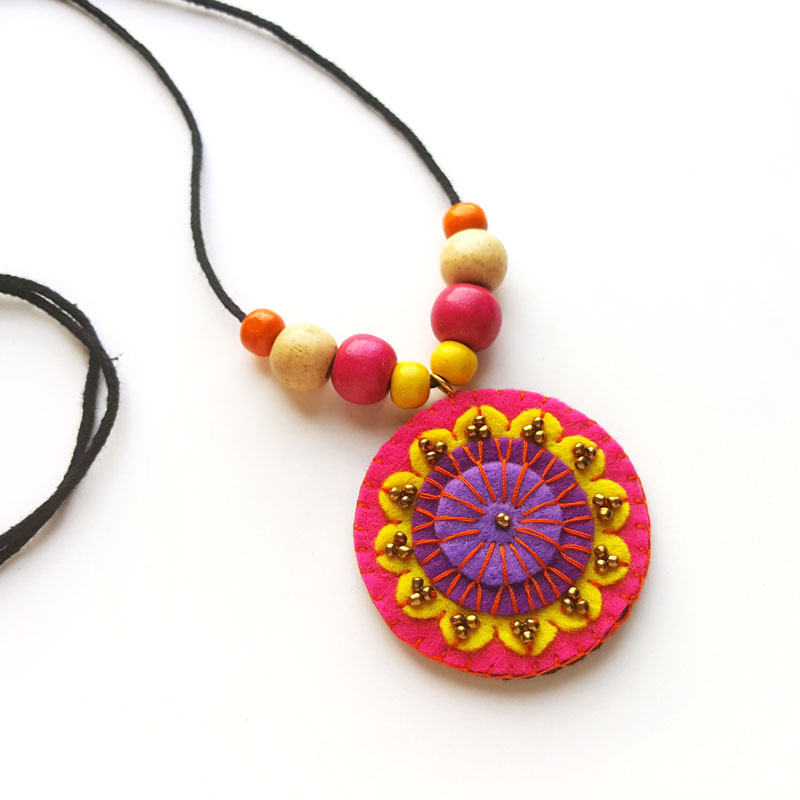 While this felt necklace is more stitching craft than beading, it shows how beads can be included into many different types of kids' crafts. It's a bit more advanced than most of the ideas on this list but definitely still tween-friendly, with a bit of skill-building on the way.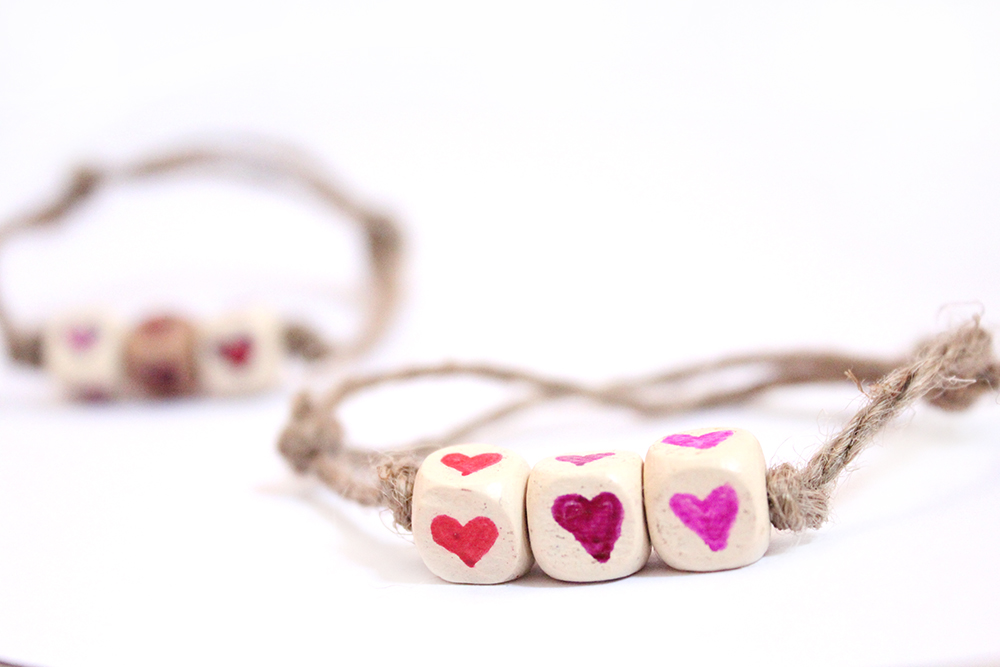 Square wood beads and Sharpies make this a Valentine's Day or any day favorite for kids who are too young – or don't have the patience – to sit and knot endlessly.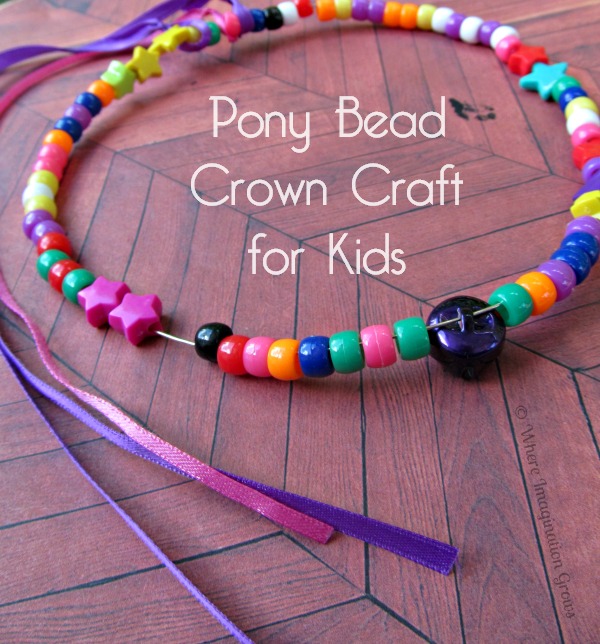 Younger kids can practice fine motor skills by making their own beaded tiaras for some cool hair jewelry!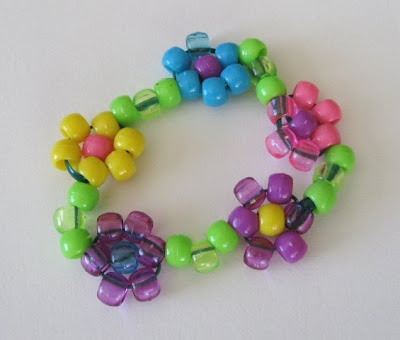 Using kid-friendly pony beads to make a classic daisy chain bracelet is a great way to teach very basic beginner beading skills. I'd try this from age eight for a more crafty kid, and a bit older for the less craft-inclined.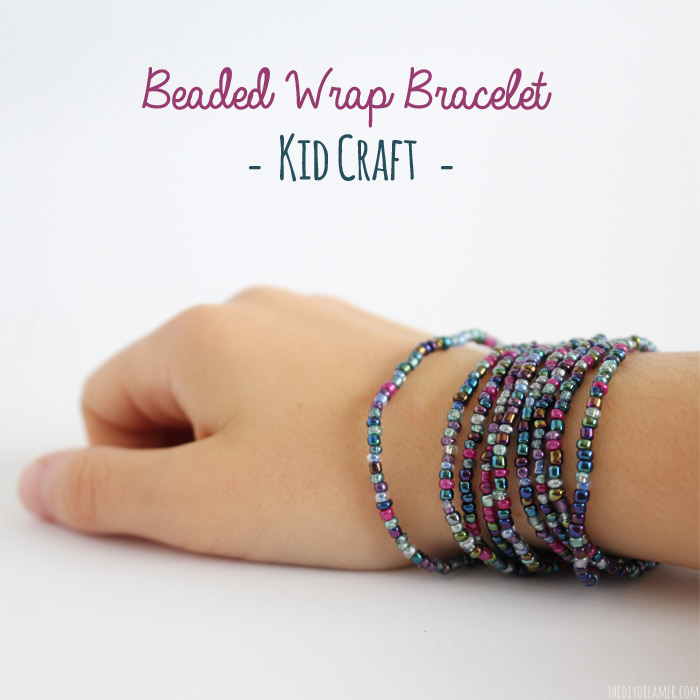 As a tween and young teen in the 00's , I used pastel seed beads to make stacks of elastic bracelets. This tutorial shows you how to make a wrap version. It's the perfect craft for kids who need real boredom busters – those projects that are easy to learn, but take time to complete. It's almost like a fidget, too!
Non-Jewelry Bead Crafts for Kids
Let's not stop at jewelry! There are so many non-wearable bead crafts for kids, that there's no point in limiting ourselves! These ideas are for the older set – more ideas for the younger set below.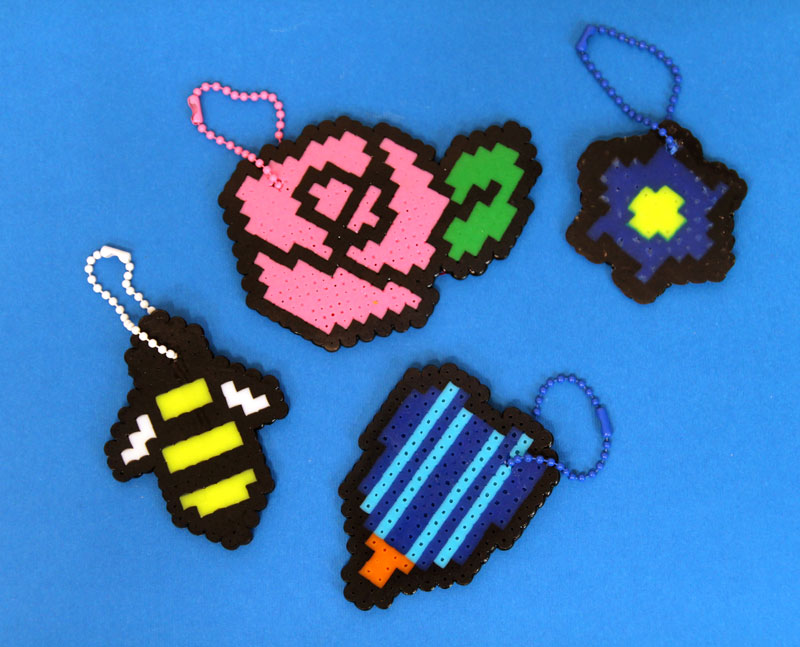 I made these fuse bead keychains using the smART Pixelator that lets you pixelate any design. These are super fun and addictive, and you can make them for all your friends! Finish them off with simple ball chains in fun colors.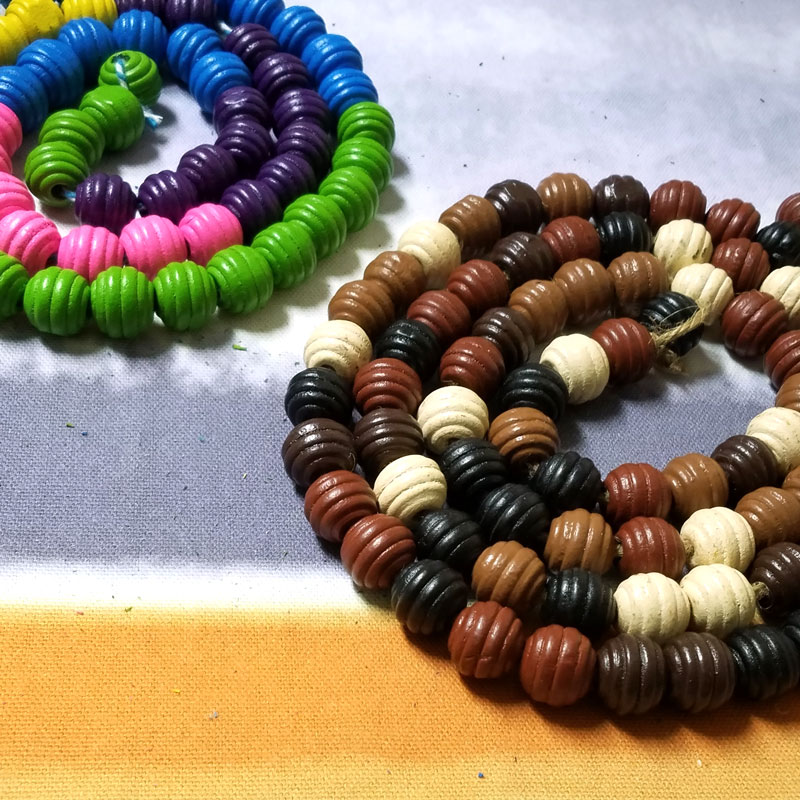 While most kids don't have their own home to decorate, there's nothing like a fully functional kid-made gift for Mother's Day or the winter holidays! These beaded trivets use (roughly) 20mm wood beads to make a long string that's coiled to hold pots and pans. So easy!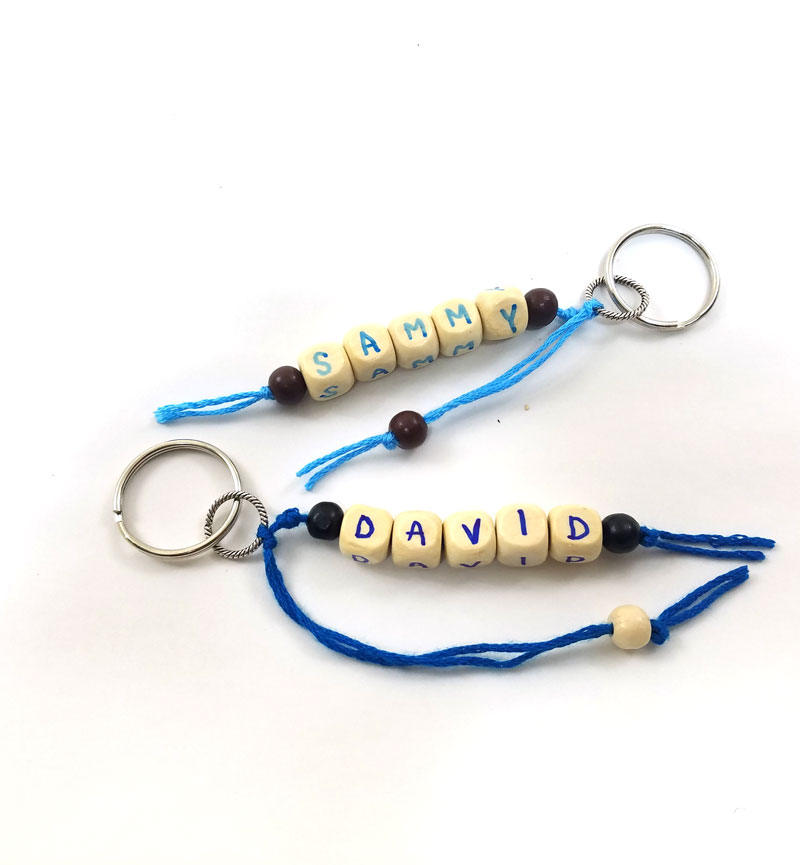 Wood beaded name keychains make a fabulous friendship craft for swapping! And the boys – who can sometimes be a bit more reluctant crafters – enjoy these too.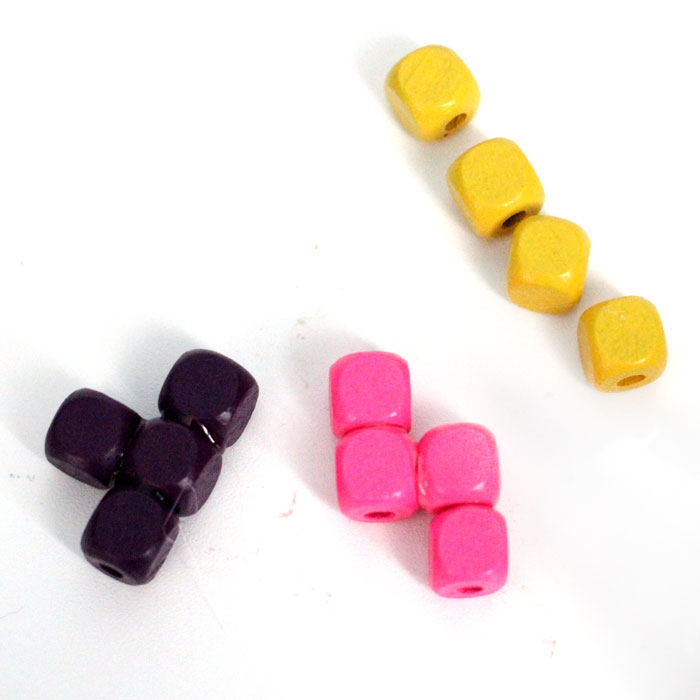 Another 90's inspired craft, these Tetris magnets are perfect for lockers! Square wood beads are glued together to make any shape you want.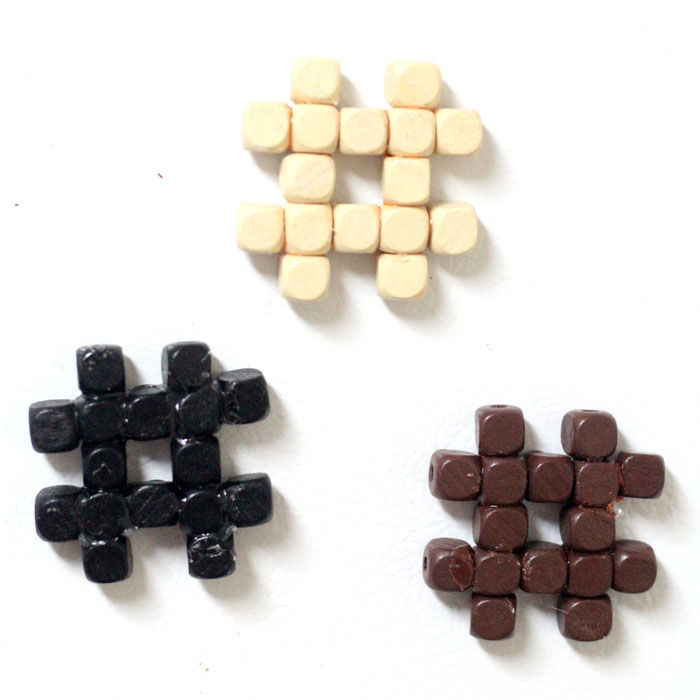 A spinoff of the Tetris magnets, these hashtag magnets are also made from wood beads glued together. You can use wood glue, tacky glue, e6000 – it's a pretty flexible craft.
Another one that'll appeal to both the boys and girls, beaded lizards teach basic bead weaving. And for a more functional finish, add a keychain and make them as gifts!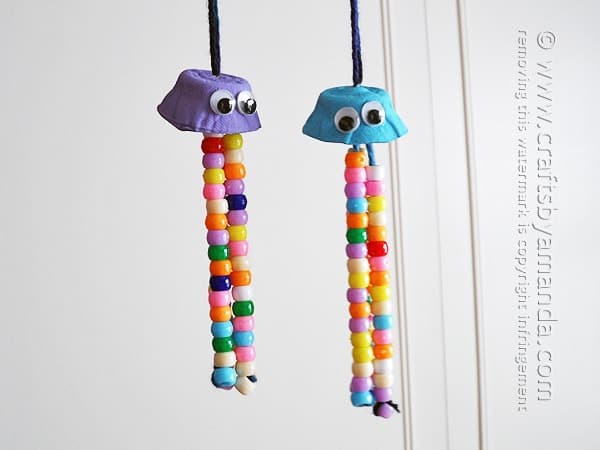 Work those fine motor skills with these open-ended hanging jellyfish. What a clever craft! Older kids may want to work with a more sophisticated color palette, while younger kids will go crazy…
Bead Crafts for Toddlers and Preschool
Beading has an incredible fine motor benefit, especially for younger kids. Just watch those faces scrunch up in concentration when they make these bead crafts for kids!
Pony beads are absolutely my bead of choice for these. Keep in mind that beads present a choking hazard, so they should not be done with kids who tend to mouth things, and they should always be closely supervised.
And finally, even if your toddler can't complete the entire craft, by being able to build fine motor skills and do a significant part of the process, the craft will still feel like it's theirs.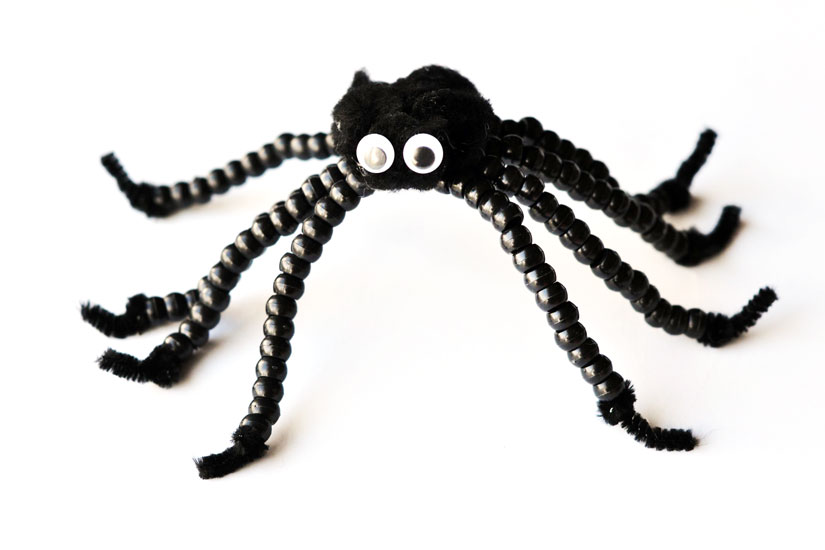 A friendly spider is the perfect craft for learning about the color black – or for Halloween! I recommend getting all black pony beads for this one – it'll make your life so much easier!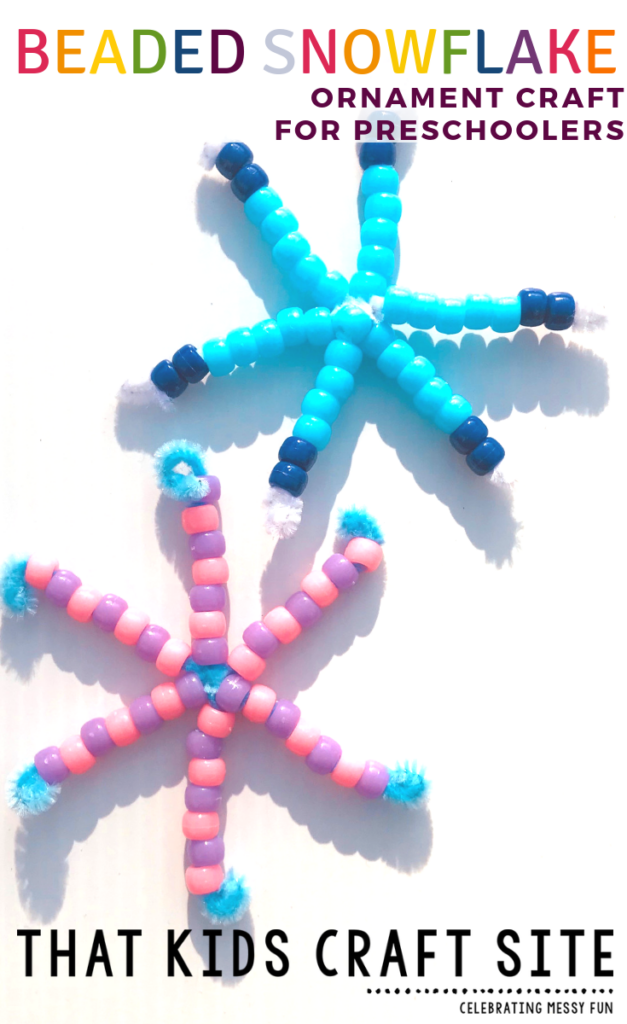 Learn about winter, or celebrate Christmas with simple beaded snowflakes. These can be turned into ornaments – or not.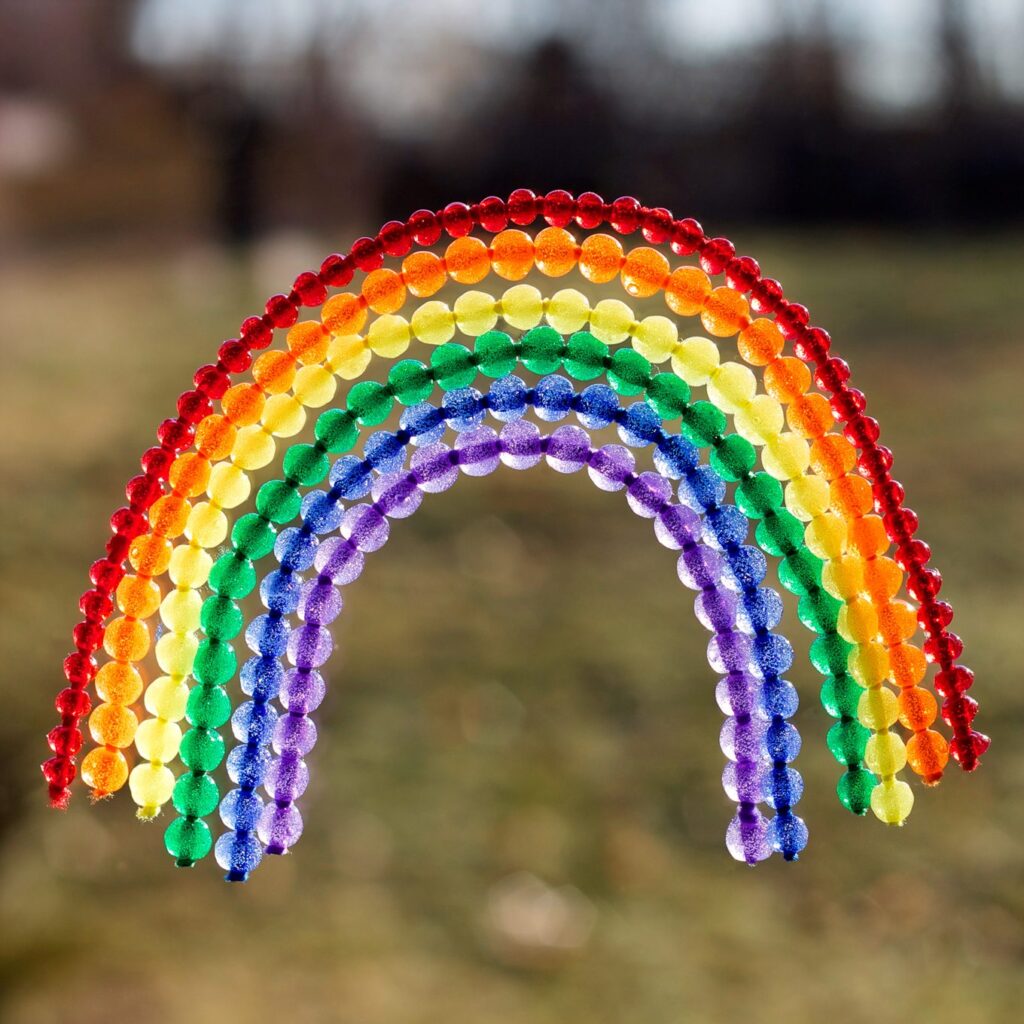 The translucent beads on this rainbow makes for a gorgeous sun catcher! Just watch that thing sparkle when the rays hit it – isn't it fab?!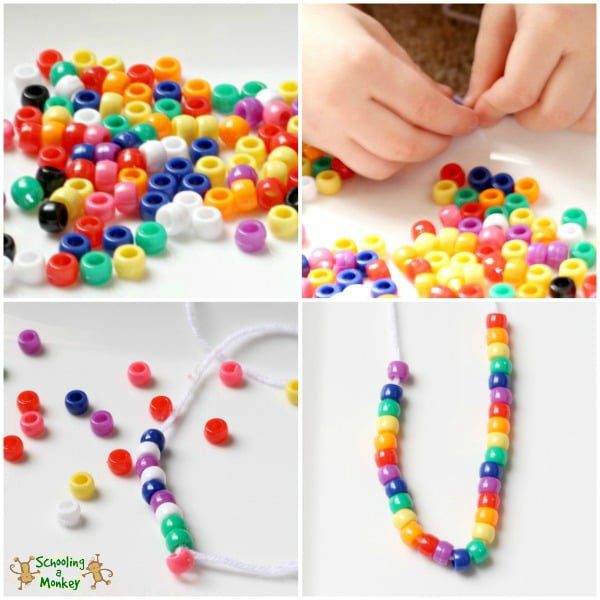 While most of the jewelry crafts above are for the older set, even toddlers can build fine motor skills using beads. Just keep it simple, like with this necklace.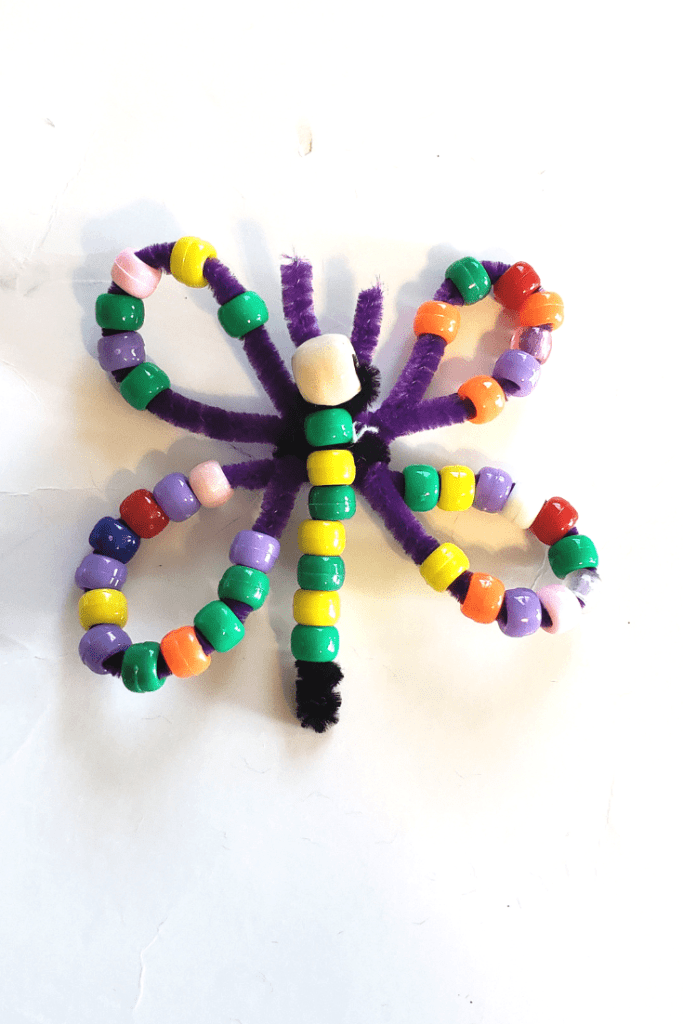 As you can see, by beading pipe cleaners you can form so many shapes! This butterfly is perfect for Spring.
What are your favorite bead crafts for kids? Comment below!