I made these crazy easy milestone blocks for babies using my Cricut Joy – but there is an alternative for you if you don't have one. You can read my Cricut Explore Air 2 review and then scroll down to see how I made these. This post contains affiliate links.
---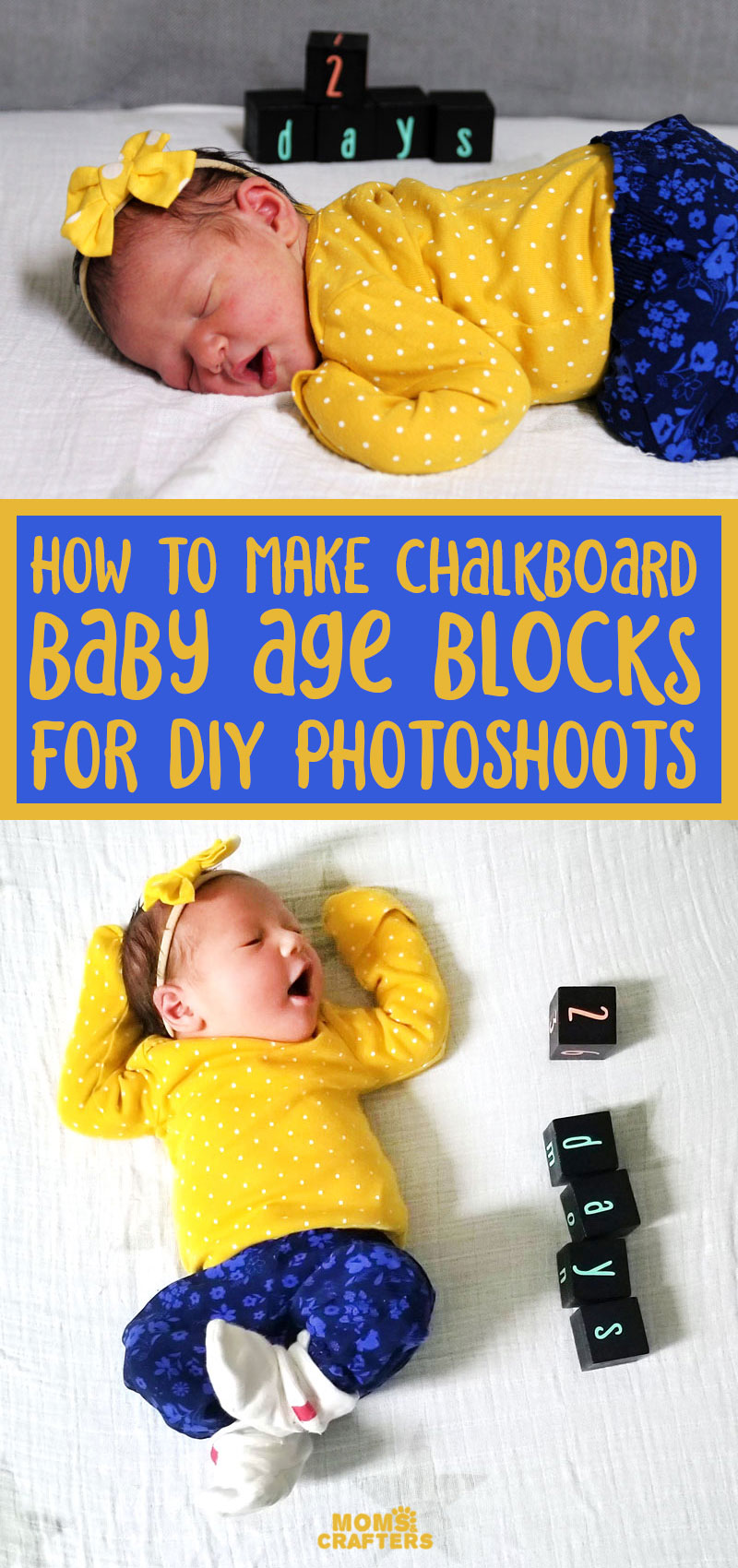 Before Princess A was born was a crazy, crazy, CRAZY year, and I had to do little things to maintain my sanity.
On a retail therapy trip to Target while pregnant, I found chalkboard blocks and I knew right away that I had to make milestone blocks.
For some people, third trimester "nesting" means organizing. For me it means crafting. However, since I was weak and not functioning well, I had to keep it low key.
Enter my best friend, my Cricut Joy. I am absolutely in love with her (yes, my husband knows…) She'd sit on my dining room table all week and I'd sit by her and craft with her and a cup of coffee (that was rendered ineffective at around that stage. Thank God my body is once again receptive to the stimulants in caffeine).
Low-key crafting can be a challenge – it takes a surprising amount of energy to make stuff!
But with the Joy, I was able to keep the joy of crafting alive for the sake of my sanity and mental health. I made piles of baby bodysuits too, which I shall share with you one day. I had to pull out the Maker for the big sibling shirts (unless I felt like being creative and doing my design in increments) but baby bodysuits are the perfect size for crafting with the Cricut Joy.
The Cricut Joy also turned these milestone blocks for babies into a quick DIY. I used Smart Vinyl (but of course, you can use any machine with regular vinyl too.)
However, even if you don't have ridiculously cool crafting gadgets in your budget right now, you can make these. There are two solutions:
Chalk markers or chalk (they ARE chalkboard blocks, after all)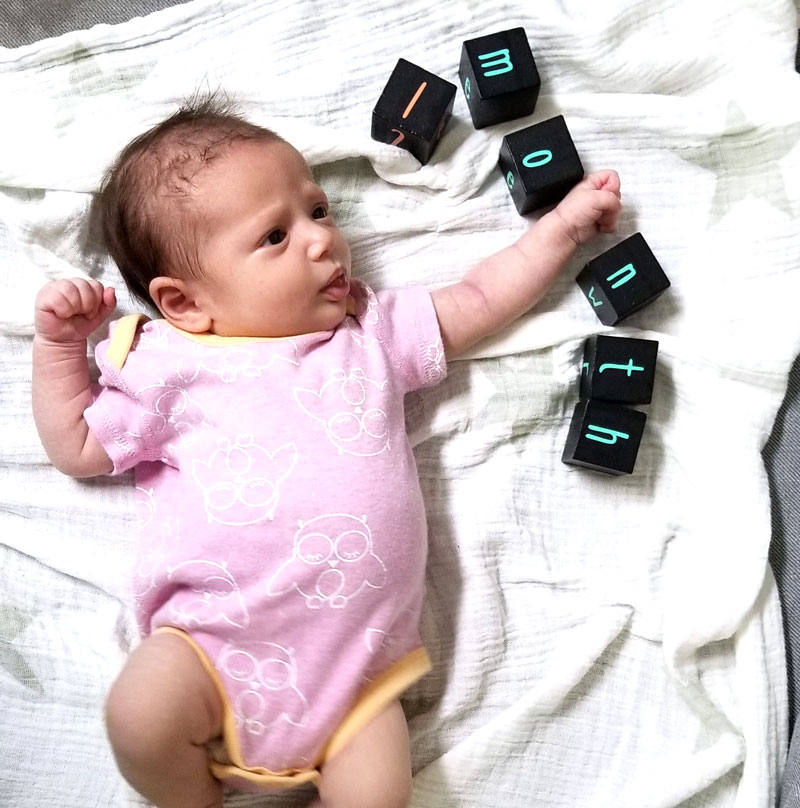 My favorite photos were the overhead ones – they showed the most personality – although I took them mostly on my phone. The DSLR photos were mostly taken with blocks in the background. I took daily from 0 days through 6, weekly until 3 weeks, then started monthly. She's six weeks old now so we have lots more to do – maybe some day I'll add more photos here for you to enjoy!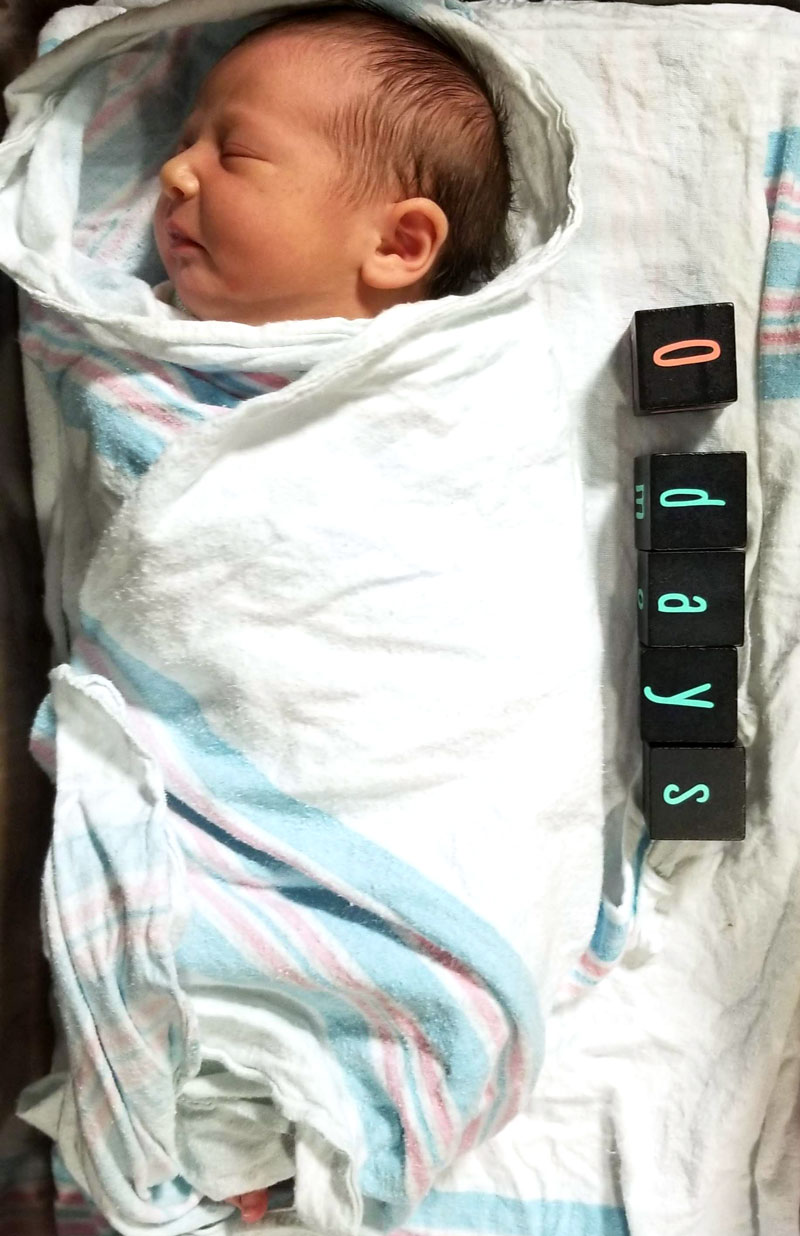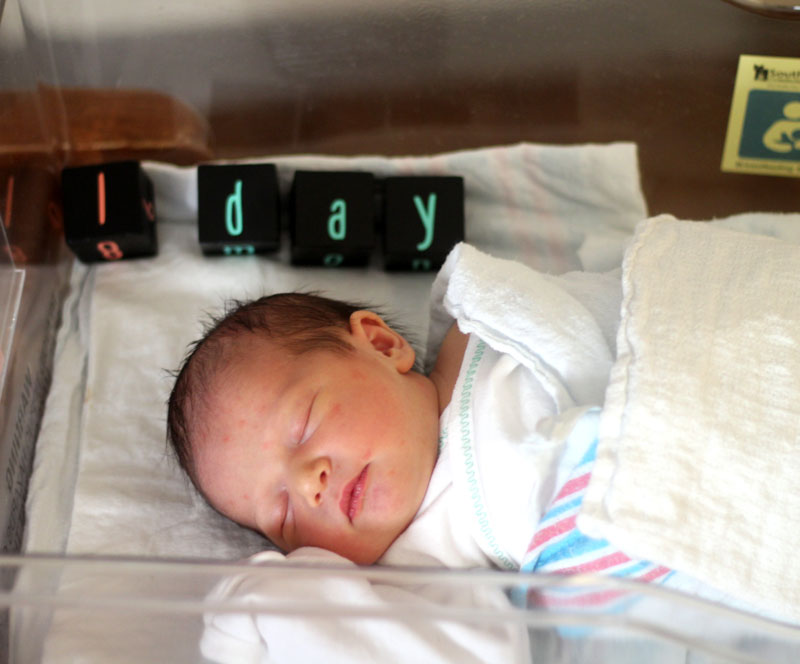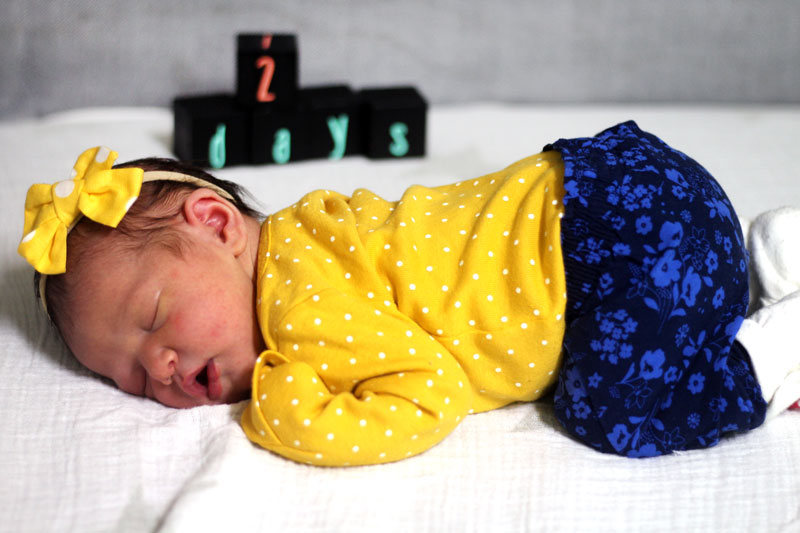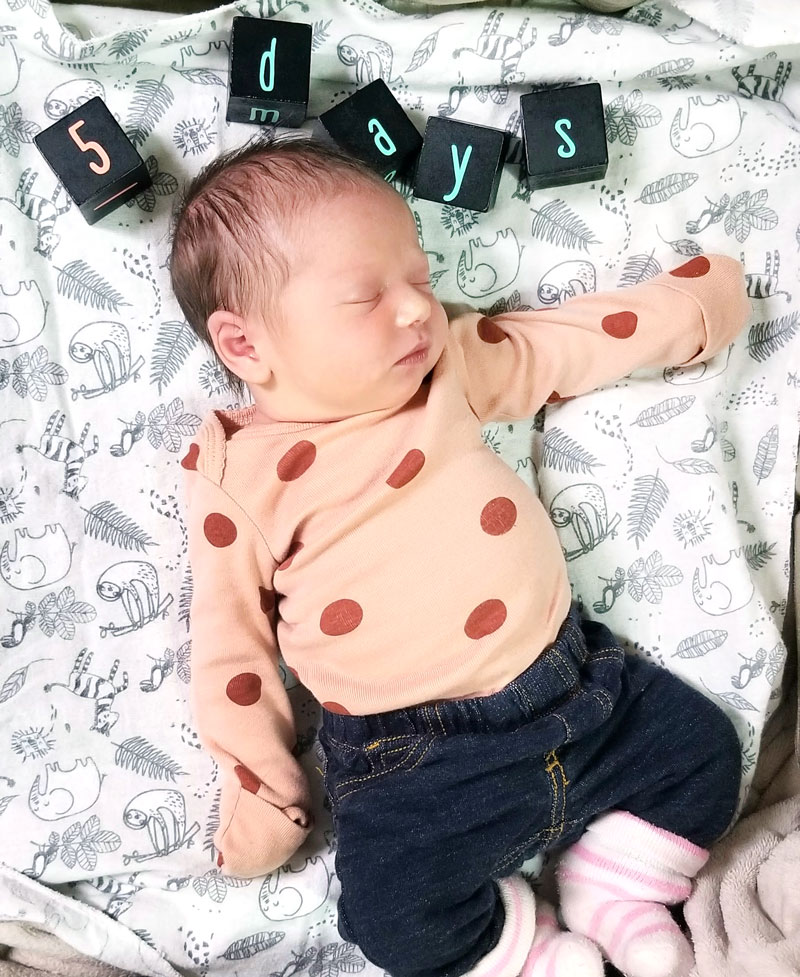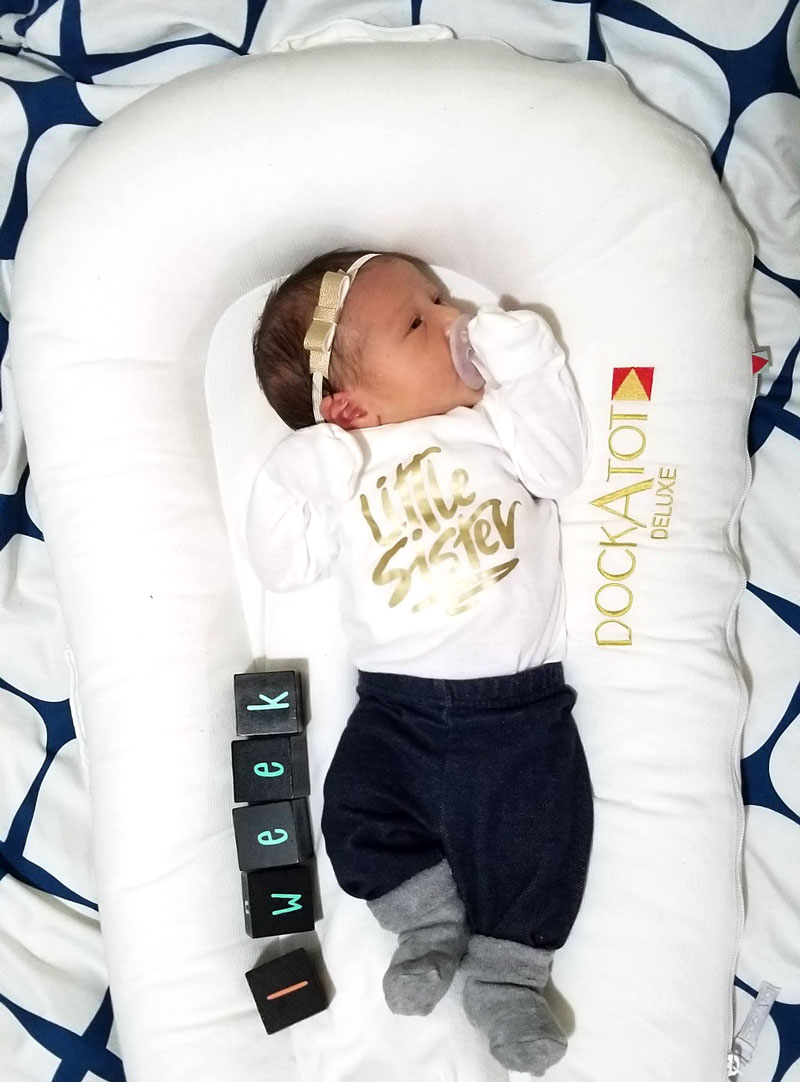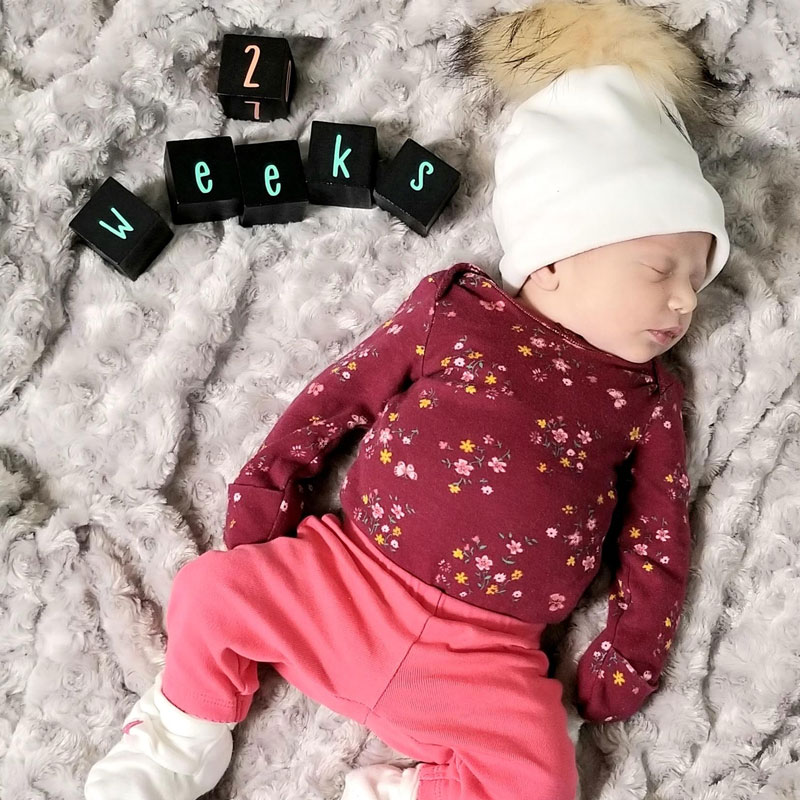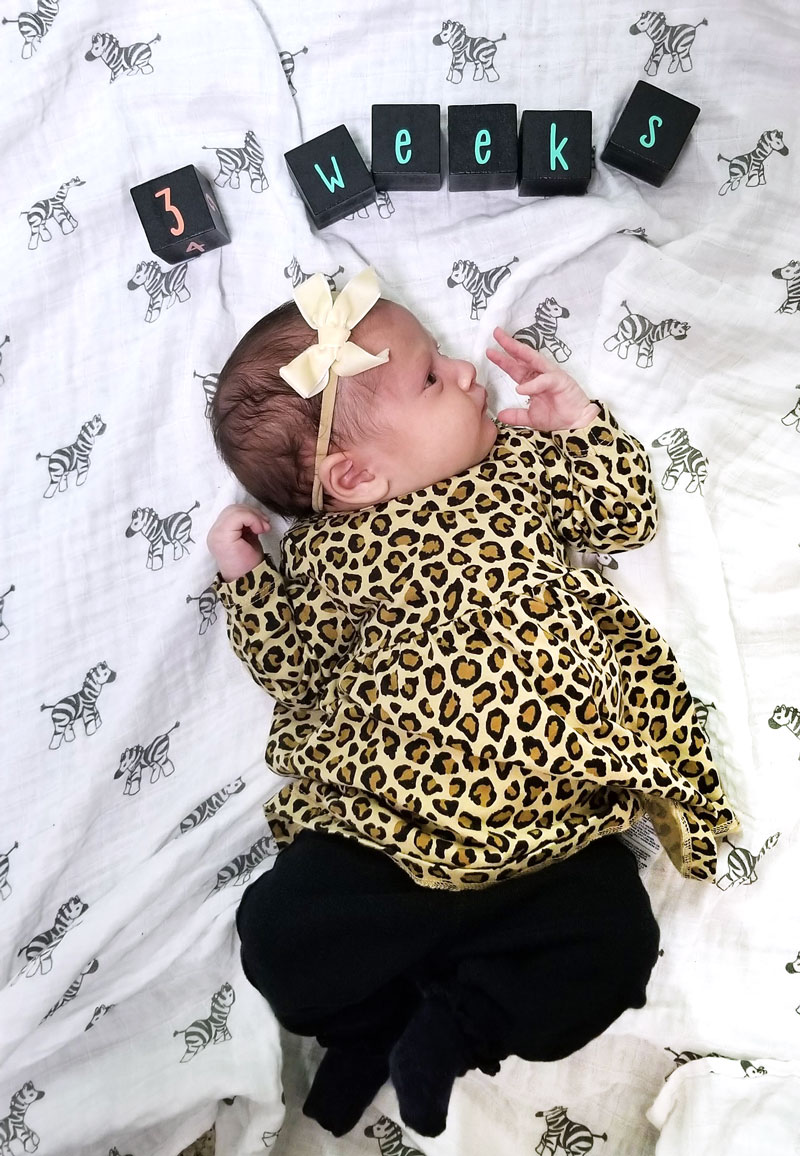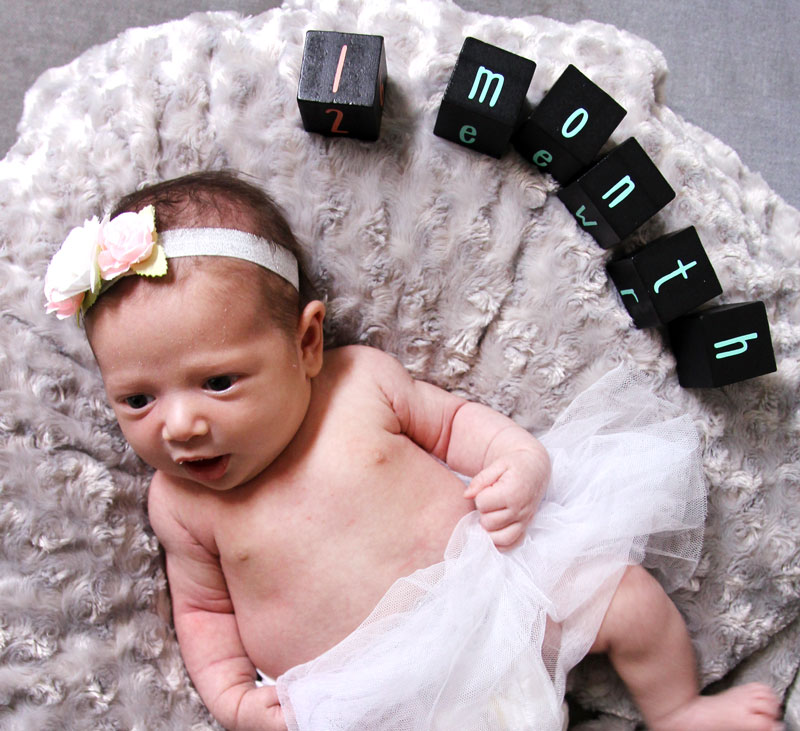 When making these DIY milestone blocks for babies, I used removable vinyl, essentially making stickers… The reason: I can then reuse the blocks when I'm done with them. I can also take the decals off temporarily to write things on them for other photo shoots. Also, if at any point I get bored of the colors I used, I can replace them.
The chalkboard blocks I got are not a regularly stocked item, so if you can't find a reasonable alternative (which I can't at the moment – although Etsy has some options), you can simply paint wood blocks with chalkboard paint.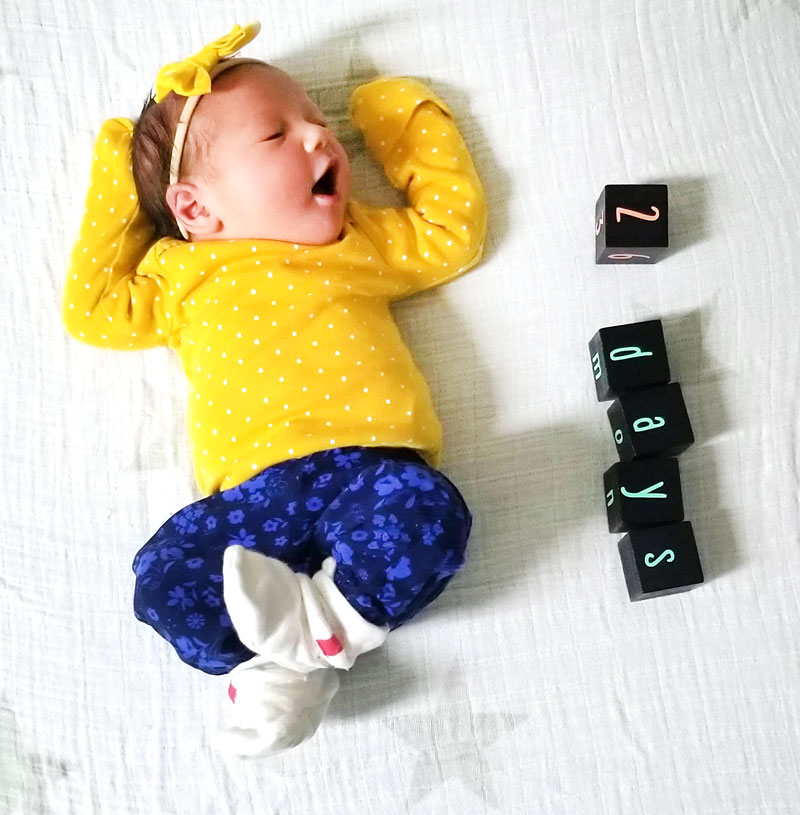 To make your own baby milestone blocks, you need the following characters in these quantities:
They'll be placed on the blocks in these groups, so that you need two number blocks and six letter blocks. Since the letters have extra spaces, you can definitely add fun shapes to your photo shoot.
Numbers: 123456 127890
Letters: YNW S AOE TRK DME H
The letters will spell out days, weeks, months, years. The numbers allow you to do 0-6 days, then move on to 1-3 weeks, and then 1-11 months. From there you'll probably switch to years for maybe 1-2 years. You don't even really need a 9 and a 6 as you can use the same block for both, and you won't need them at the same time.
I also made a quick PNG for you with hand-illustrated letters so you can easily load it into Design Space (I did not use this graphic – I used a Cricut Access font Chalkboard Fonts Condensed.)
Download your free Baby Age Blocks SVG template

What you need to make DIY Milestone Blocks for Babies
How to make baby milestones blocks for monthly photoshoots
Open Design Space, create a new project. Upload your file and resize it, making sure it fits on your block with enough margin to look pretty.
Save your project and then click "make it" to send it to your machine.
Prepare your material on your mat, using the scraper to remove any bubbles. Feed it to your machine, following machine prompts to cut.
Remove your material from the mat. You do NOT need to weed (remove the outline) of this project as you can treat the characters as stickers.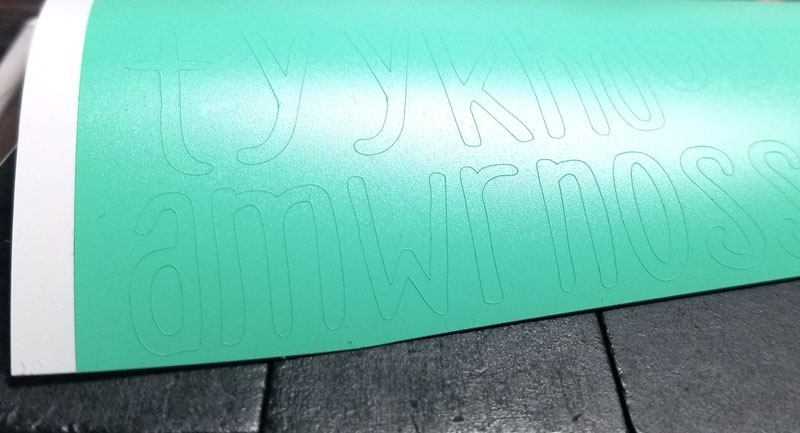 5. Remove each letter and carefully place it on your chalkboard milestone blocks for babies as follows:
Block 1: 123456
Block 2: 127890
Block 3: YNW
Block 4: S
Block 5: AOE
Block 6: TRK
Block 7: DME
Block 8: H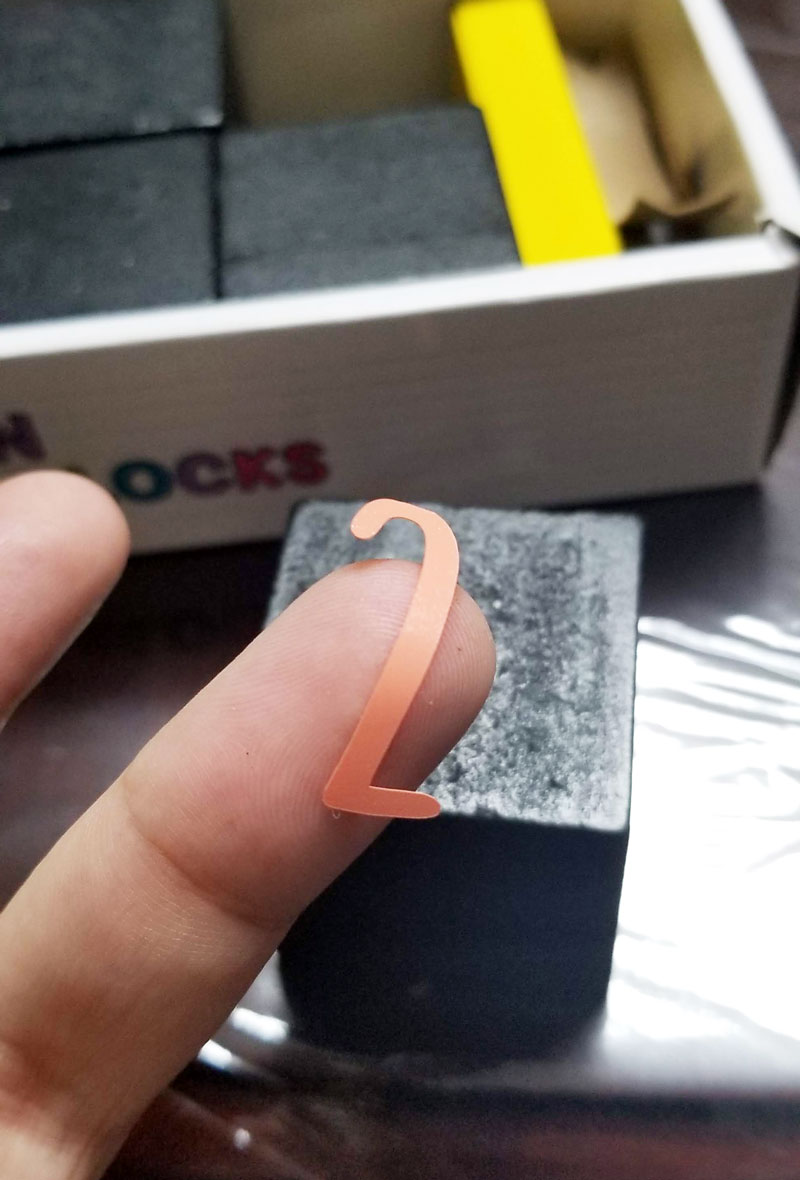 Make sure your letters are adhered well and spell out what you want to set up your photoshoot!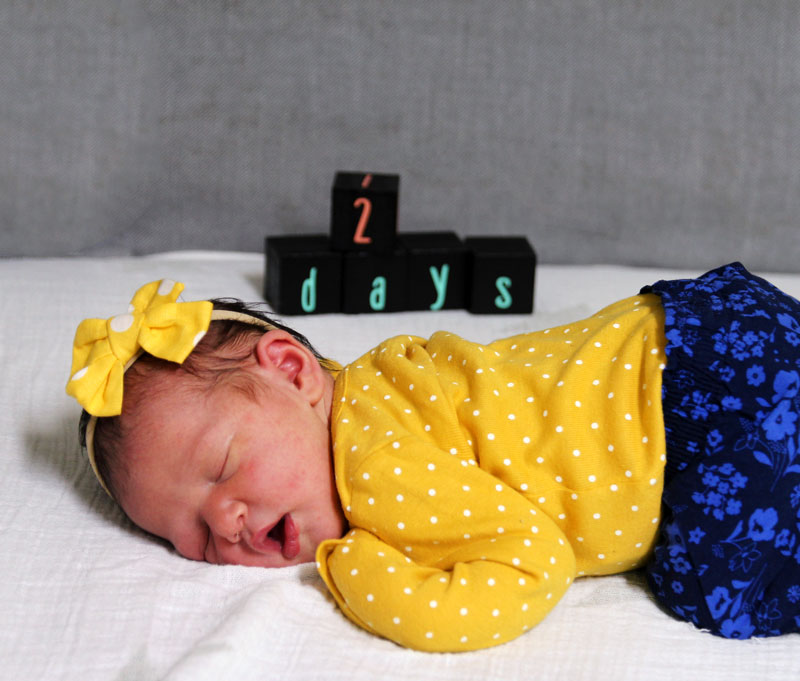 Have you ever made DIY milestone blocks for babies? Got any other ideas or styles to share? Comment below!
More fun Cricut crafts and free SVGs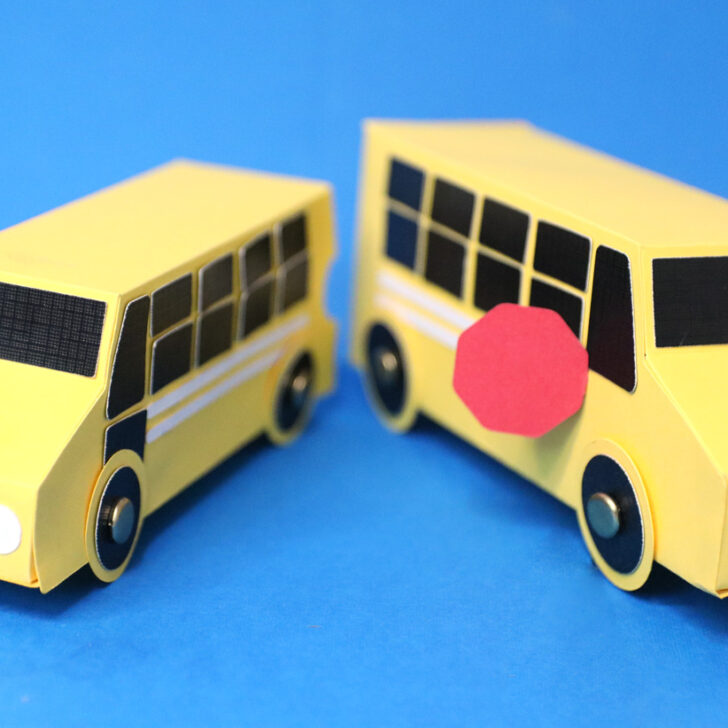 This beautiful school bus template comes in both SVG cut files and PDF printables to use as a gift box or paper toy! When you're …