My favorite crafts are those that use upcycled cans and jars. I find them so perfect for upcycling that I rarely throw them out!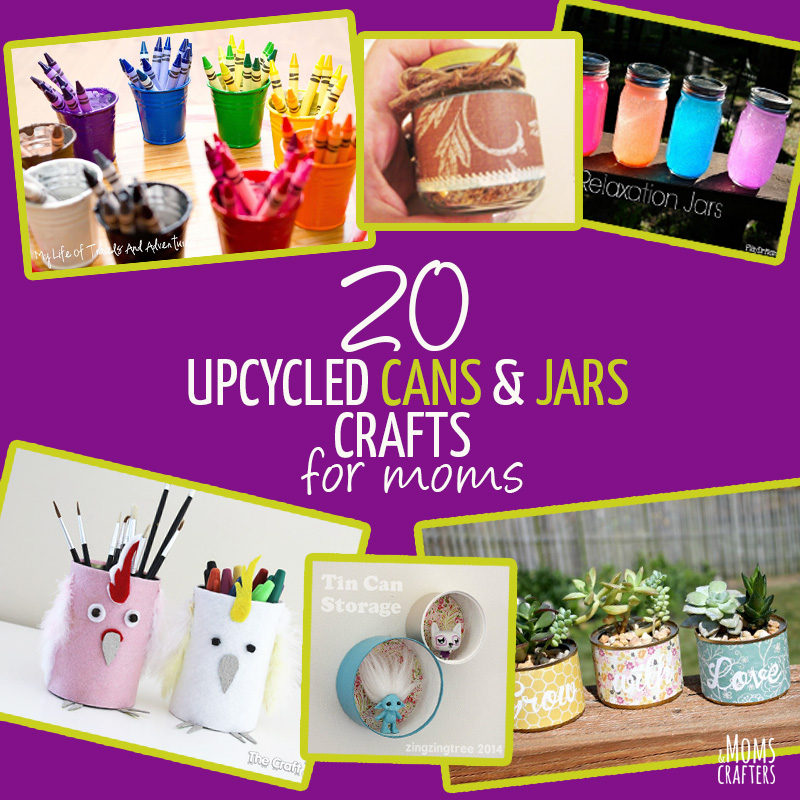 These unique crafts are geared directly toward us moms – whether we're making them for the kids, with them, or even for ourselves! For me, crafting is an addiction. It's therapeutic, and something I've taken with me into motherhood. These tin can and glass jar crafts will give you the gift of crafting as a mom!
All of the mason jar crafts I tend to do with washed and emptied pasta sauce jars. That way I don't need to buy the mason jars to begin with!
20 Upcycled Cans and Jars Crafts for Moms
Okay, I'll quit rambling, and go on to the crafts… Make sure you click on the bolded text, or the photo to be taken to the instructions for making each upcycled cans and jars craft!
Upcycled Cans and Jars Crafts that Moms can Make for Kids:
These are made by mom but used by kids! Kids can help with some of these, and mom can share some of these too…
1. These adorable cockatoo pencil tins from The Craft Train can collect hair accessories, or rock collections too!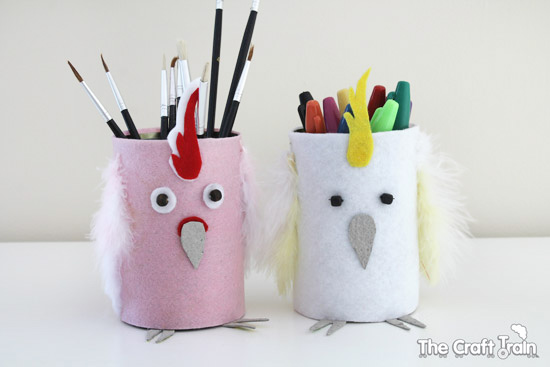 2. My first reaction was "WOW!" when I saw this color matching crayon sorter from My Life of Travels and Adventures. Now I just need to try it…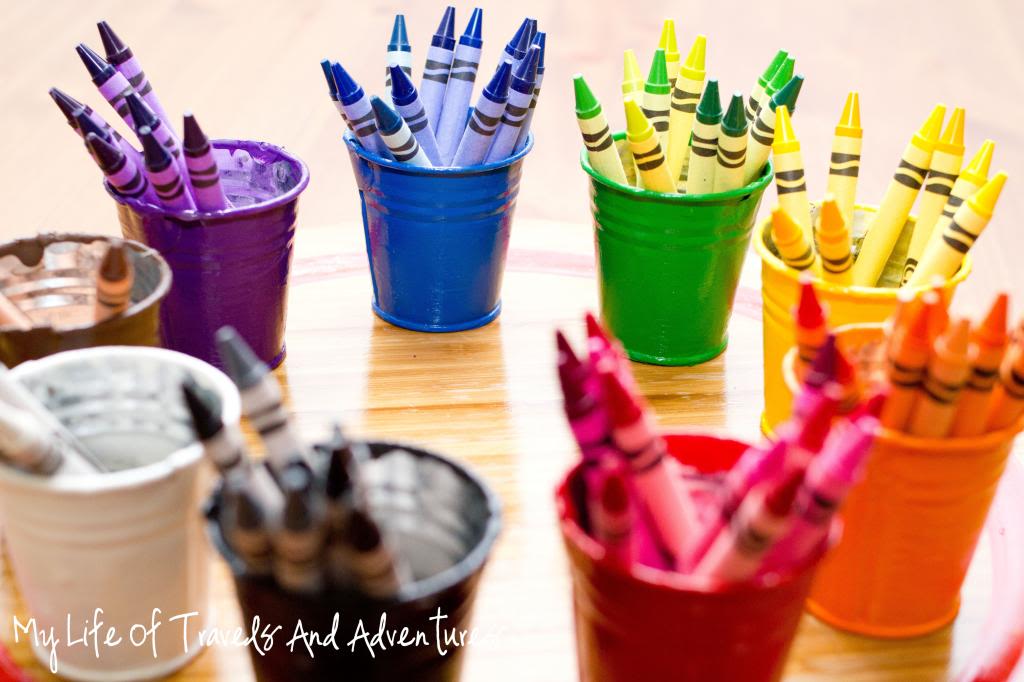 3. Your child will not stop gazing at these magical Christmas lanterns from Adventure in a Box. Try it for any time of year by varying the colors and designs…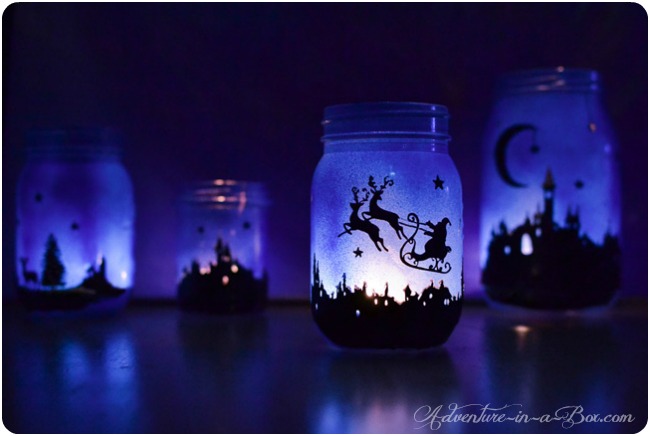 4. If your baby loves to drum on pots and pans, like mine, you will want to make this homemade drum kit from The Train Driver's Wife.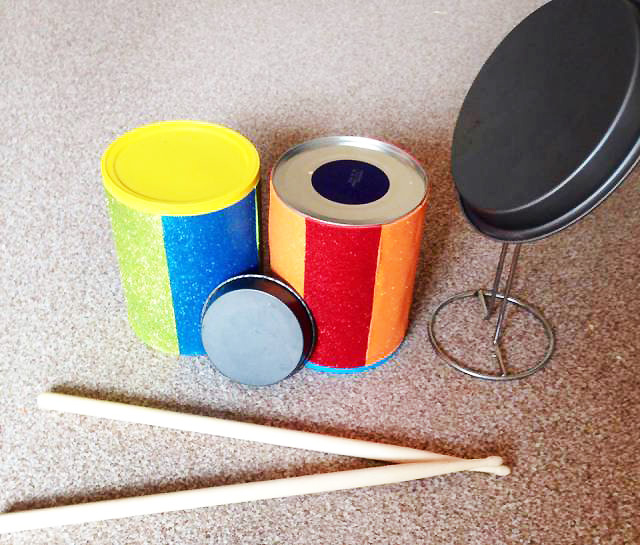 5. You might want to hijack these relaxation jars from Play Dr Hutch for yourself after a stressful day, but it's also a great way to calm down your active child as well.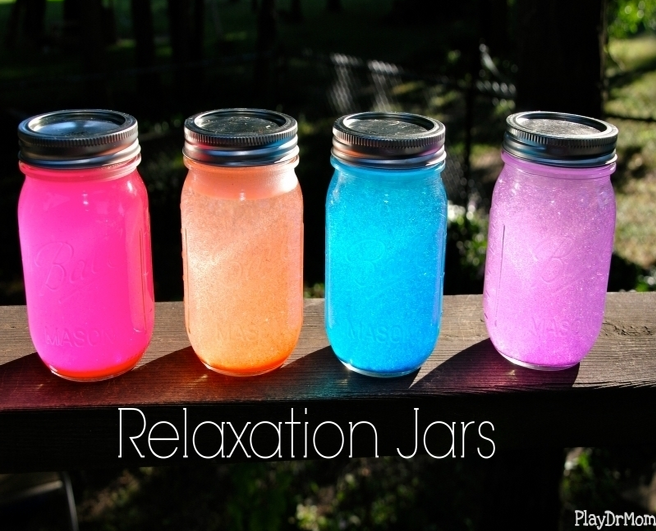 6. This starry night light from Powerful Mothering is cool and functional. Maybe I'll try one for my bedroom too…
7. I am absolutely in love with this tin can shelf craft from ZingZingTree! They're cool, functional, and so brilliant!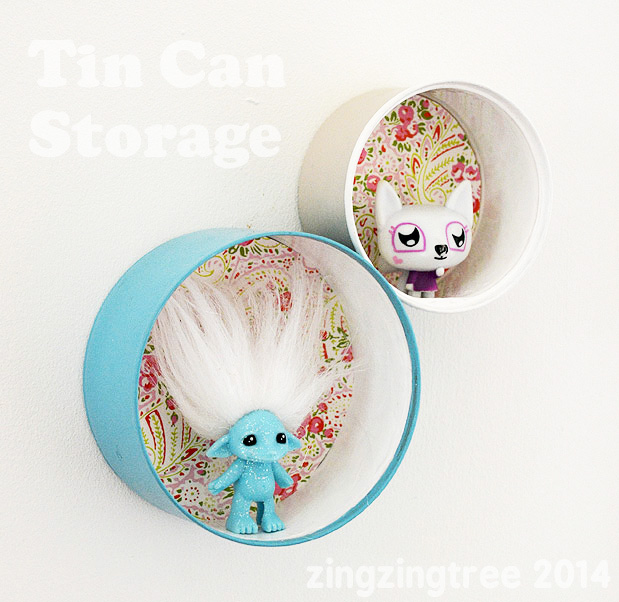 8. You'll be amazed at what One Time Through and her son saw with her homemade underwater magnifying glass that takes a minute or two to assemble!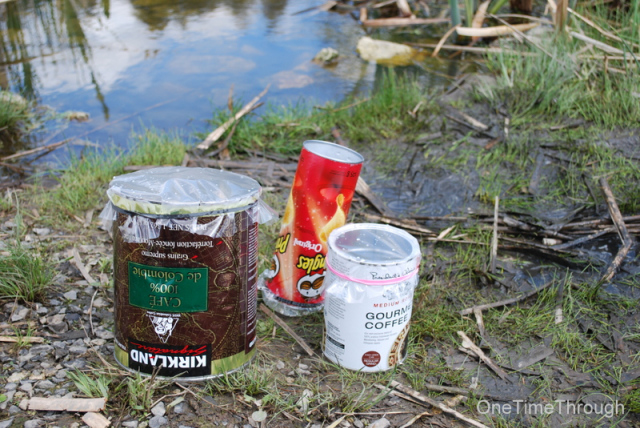 Upcycled Cans and Jars Crafts that Moms can Make with Kids:
Did I hear someone say quality time? Yup, crafting together is a great way to bond… creatively! Here's some inspiration:
9. For moms, buy moms with kids… it doesn't matter, really… I'd love to make this pretty vase from My Little 3 and Me any time of year! I won't be waiting for Spring…
10. You can have some sensory mom n kid fun while making these snow jars by Blog Me Mom.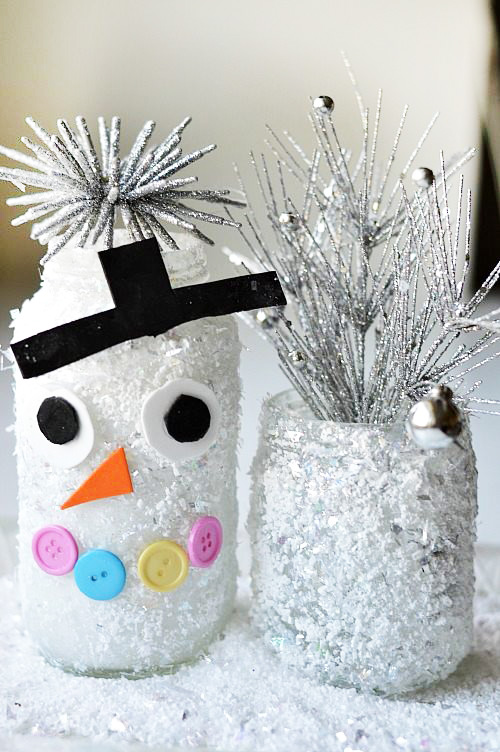 11. If you've got tins, and not jars, try making an adorable tin can snowman with instructions from Practically Functional!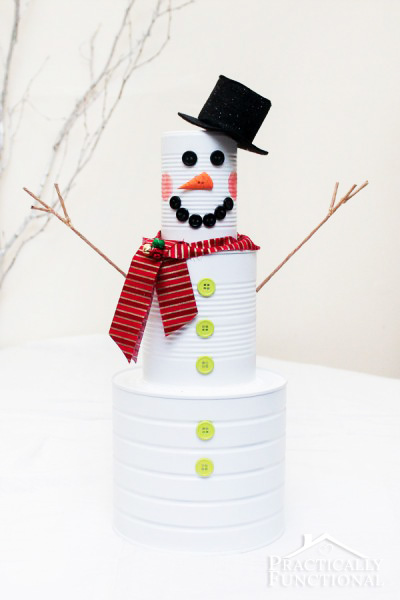 Upcycled Cans and Jars Crafts by Moms for the Home:
12. Light up the dark with winter mason jar lanterns (or marinara jar!) from the Thinking Closet.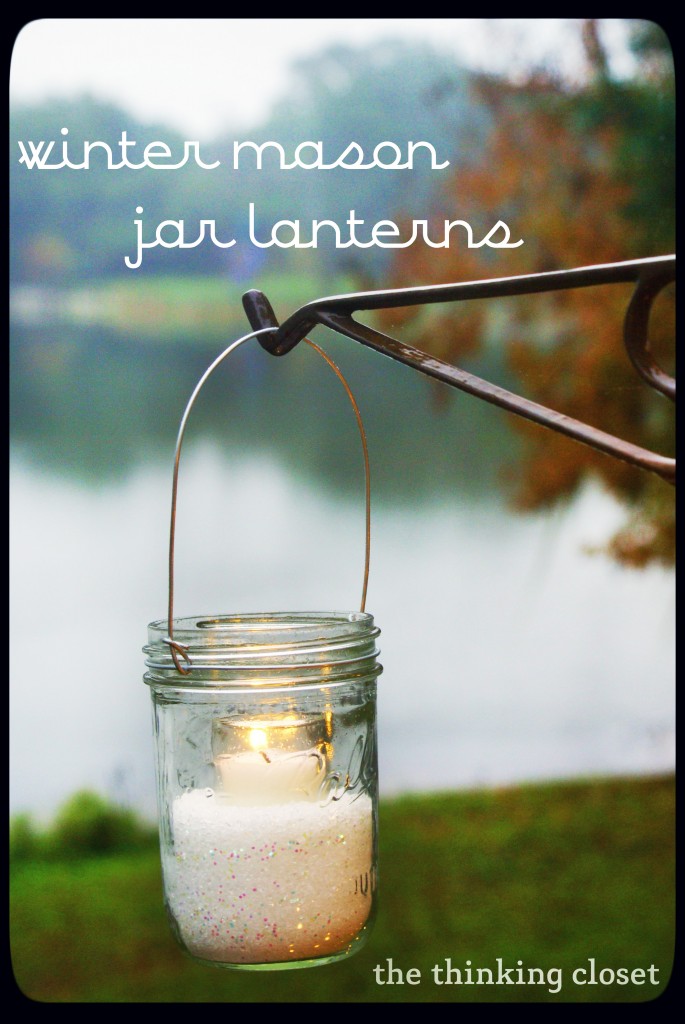 13. This DIY 3 tier cupcake stand from Artsy Craftsy Mom is an original way to upcycle tin cans, and a practical piece to incorporate into any birthday party theme.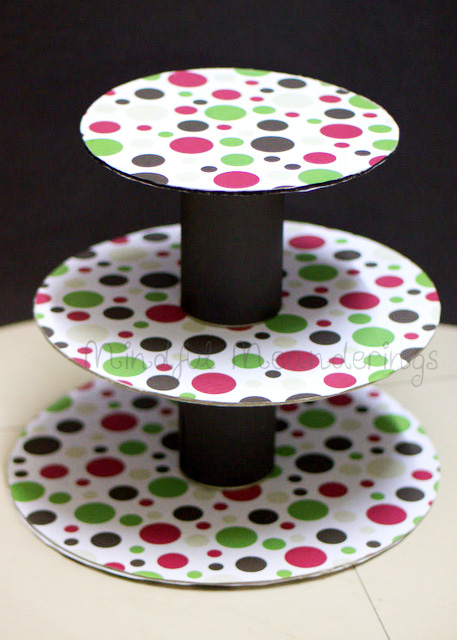 14. Moms with babies can save space and upcycle baby food jars with this awesome under-the-cabinet spice rack from Moms and Crafters.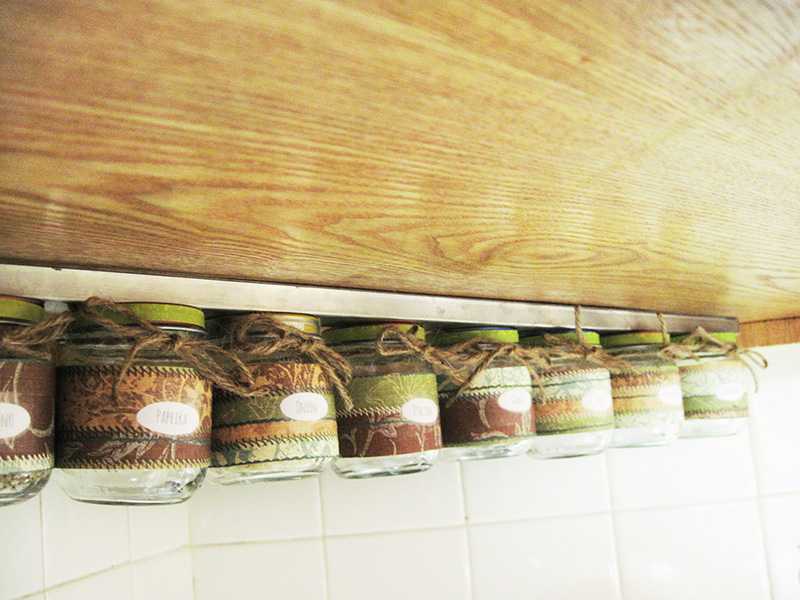 Upcycled Cans and Jars Crafts for Moms that love Plants 'n Flowers:
15. Homemade Interest shows one beautiful way to upcycle cans into planters, with a sweet message on them.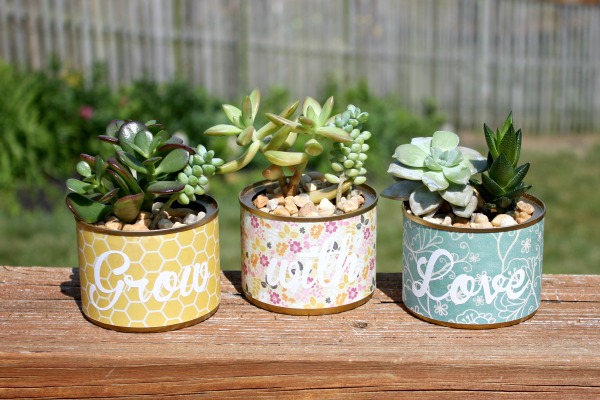 16. Typically Simple's mason jar vases go beautifully with red roses.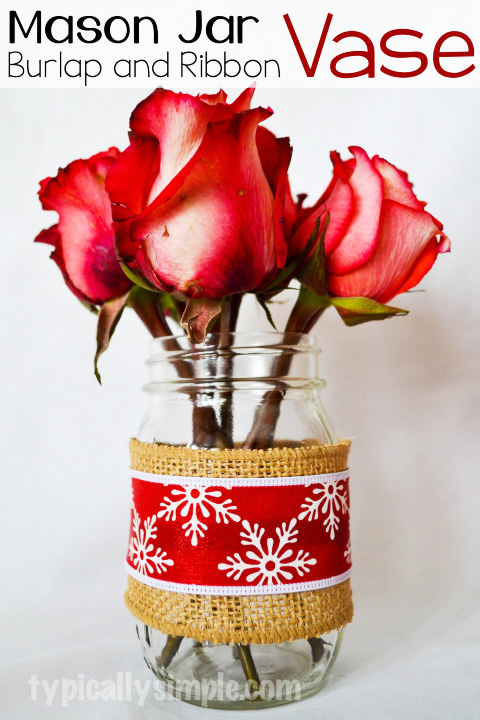 17. Southern Krazed shows how a slightly different method can so transform a similar style with the DIY pretty paisley painted mason jar vase.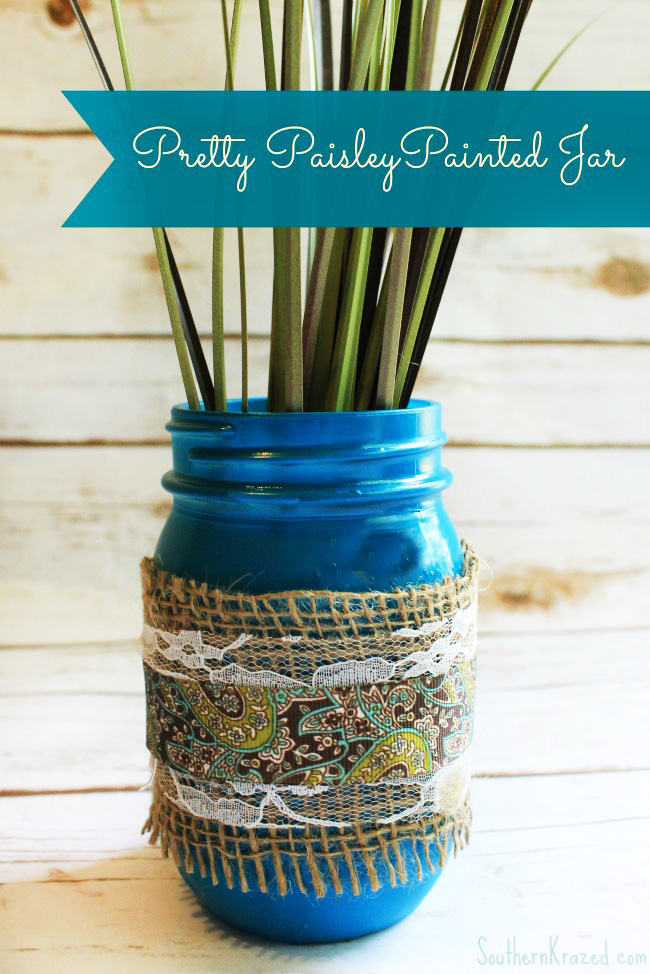 18. And then Weekend Craft shows how keeping it super simple with easy to paint mason jar vases can sometimes be just as beautiful. Change up the colors for different seasons of course.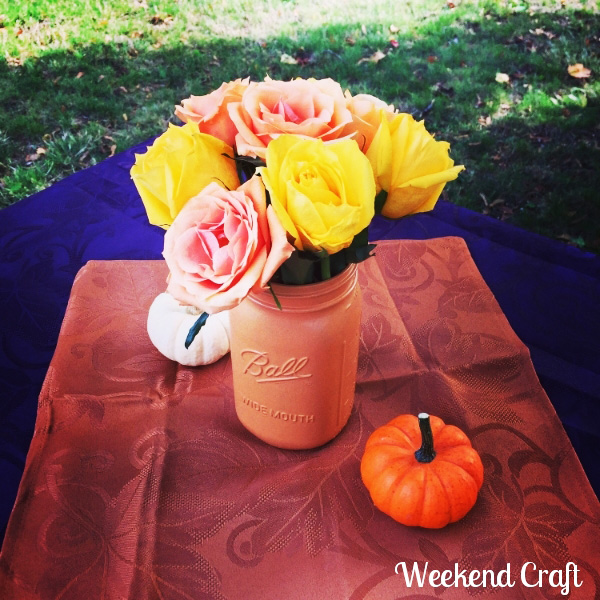 19. On the topic of mason jar craft ideas, but we're back to the planters! Check out these jute wrapped succulents from Confessions of an Overworked Mom.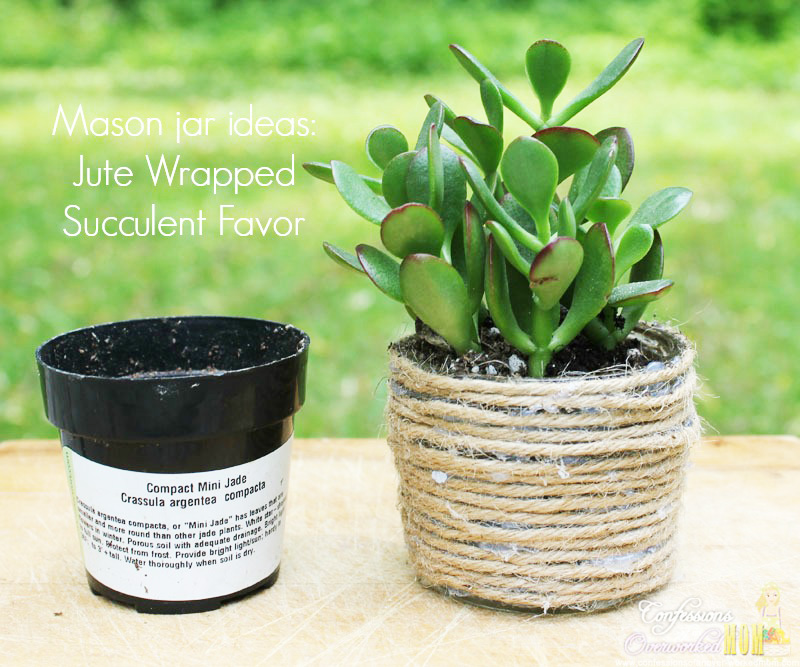 20. and finally, we've maintained an Ikea-inspired industrial vibe on these repurposed tin can planters from Moms and Crafters, that have been used to grow baby-safe herbs.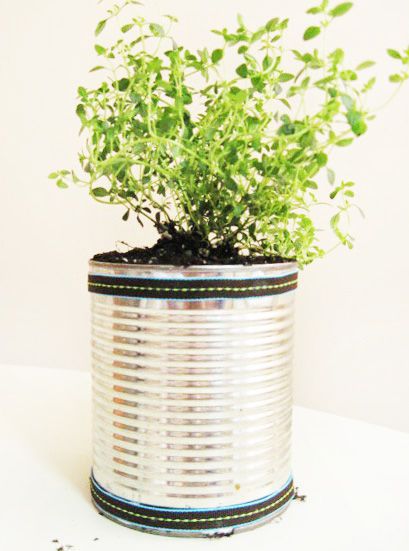 I'll bet you've already set aside one huge bag to store those tin cans and glass jars… These crafts are all "anyone can do it" type crafts, which is what I always like to share. They're fun to make, fun to use, and of course, eco-friendly.
Make sure to pin the image below to share the upcycled cans and jars love! Hover to pin.