Whether you're looking to add a little spunk to a party or to spice up your mantel for autumn, these garland crafts are the perfect starting point for planning your decor.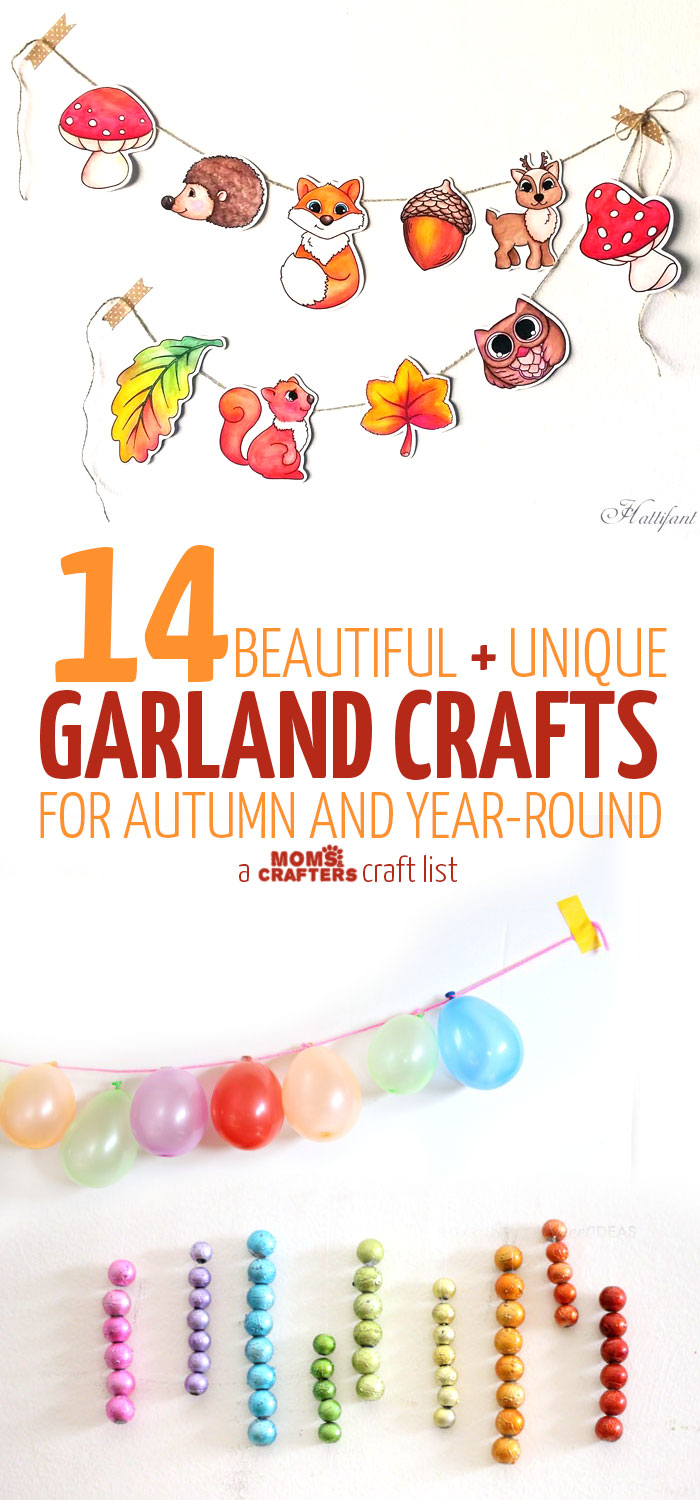 Garland crafts are the perfect way to add a little DIY decor to anything. They're super simple – just string it up! These garland ideas range from easy things to get the kids involved to super cool effects. There's something for everyone!
Copyright: All of the images for the garland crafts below were used with the permissions of the respective bloggers for the purpose of this post. Click on the title link or image for the full tutorial.
I have created a square and vertical image for your convenience for sharing these cool garland crafts. Please use the first or last image in this post when sharing and not one of the individual photos below, out of respect for the creators' copyrights.
Disclosure: this post contains affiliate links.
Naturally, this post ended up with lots of ideas for Autumn garlands – it's just how it is!! I think they're beautiful ideas regardless and you'll find some year-round suggestions at the end.
Gear up for some garland making with different types of string. My favorite is sisal twine or jute for autumn and bakers twine and other organic feeling twine for year round. I even experimented with monofilament for the invisible effect!!
Garland Crafts for Autumn
Autumn seems to be a popular time to hang garlands (as winter seems to be for wreaths…) Maybe it's because the work so amazingly with fall leaves? Regardless, it's quite amazing how many different ideas there can be for something so simple – so scroll down and pick you evil!
1. Newspaper Leaf Garland by Red Ted Art
2. Printable Woodland Animal Garland by Hattifant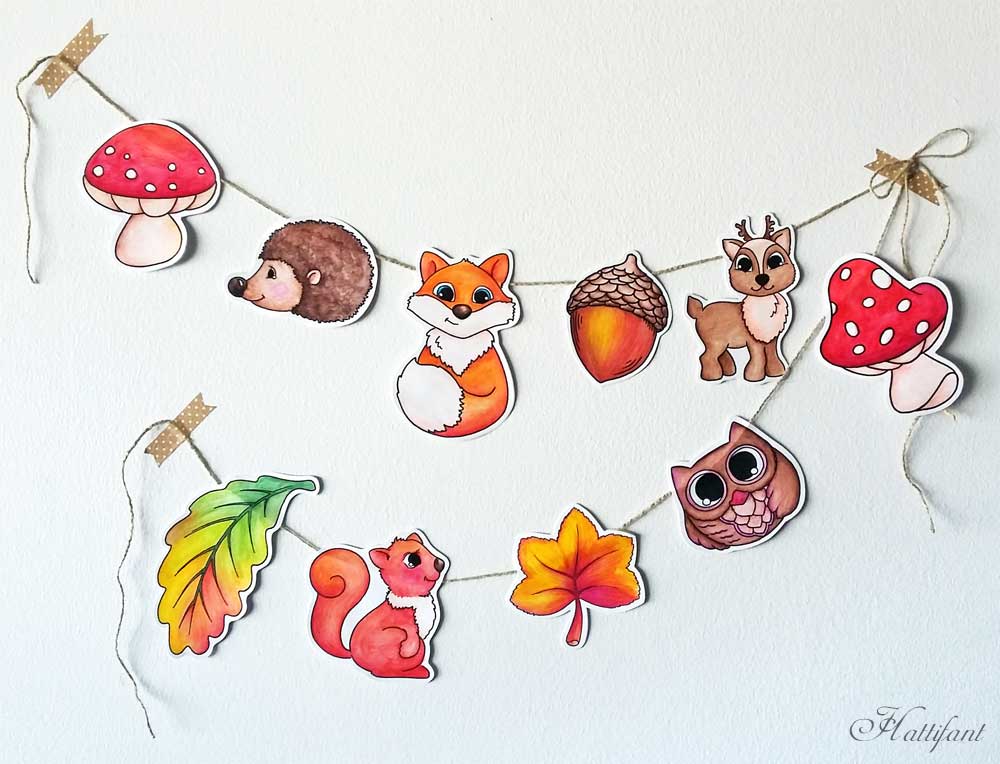 3. Felt Fall Garland by Life Over C's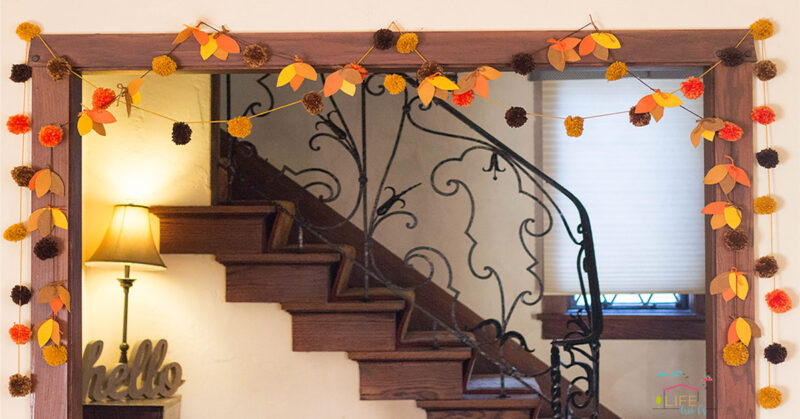 4. Pom Pom Pumpkin Garland by The Mad House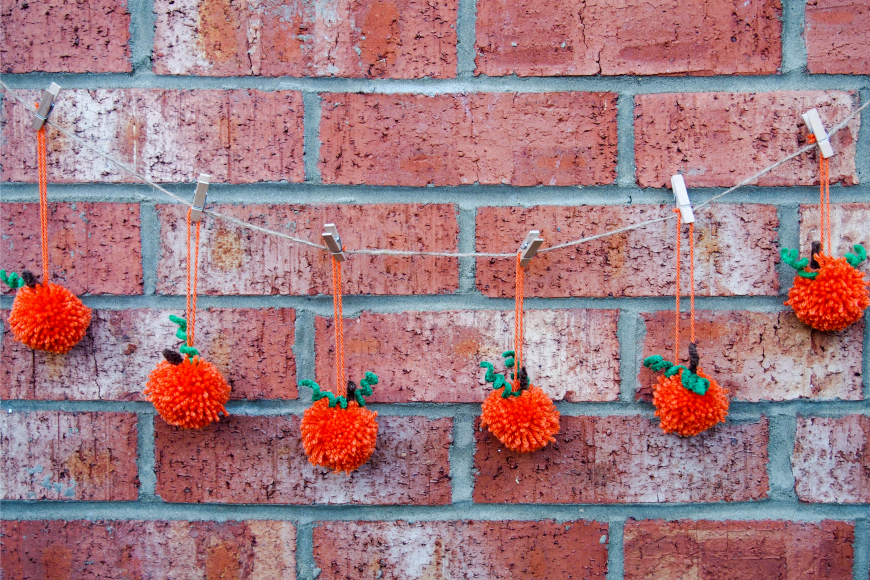 5. Cheap Fall Leaf Garland by Swoodson Says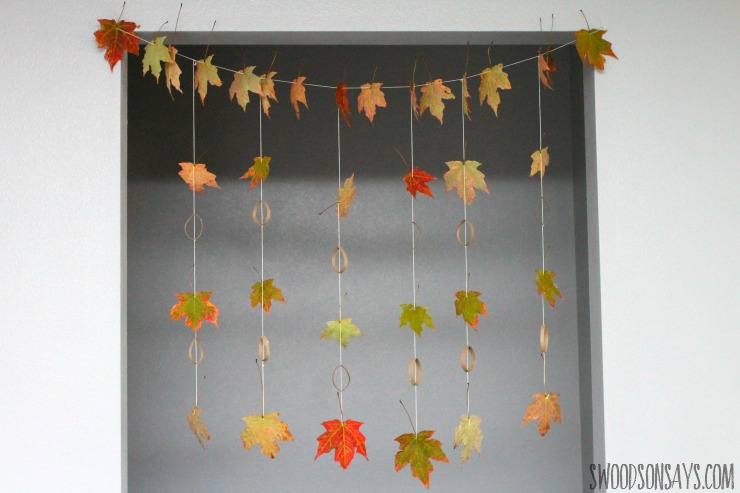 6. Felt and Feather Halloween Garland by ZingZingTree
7. Burlap Fall Leaf Garland by Playground Parkbench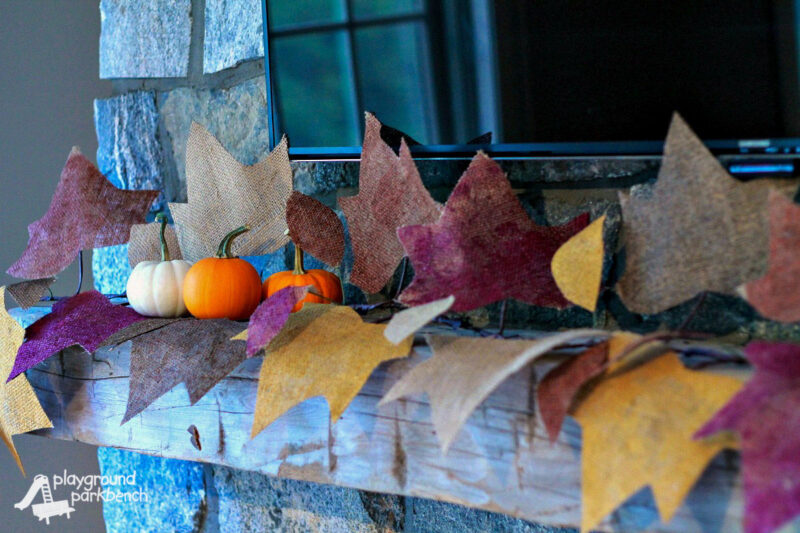 8. Marbled Leaf Garland by Craftulate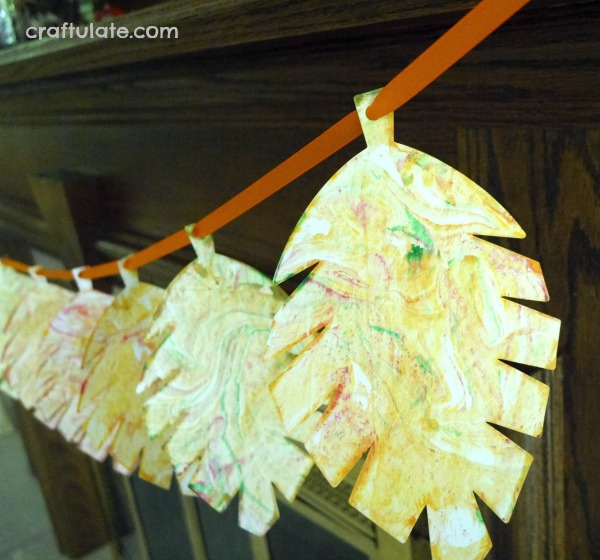 9. Fall Leaf Watercolor Garland by HEN Family
Garland Crafts for Any time…
The above garlands were autumn ready but these are perfect for year round. From party fun to spirited decor, a garland is the perfect way to finish it off!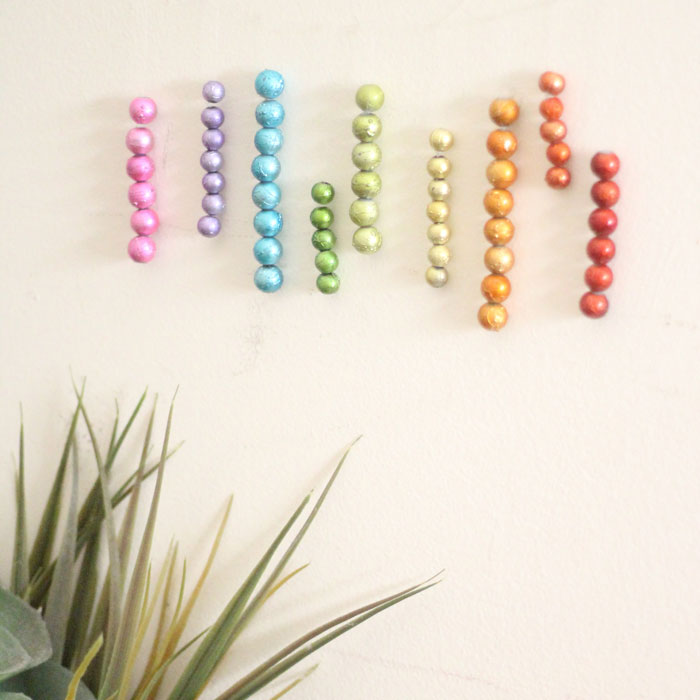 11. Balloon Garland for Parties by Sugar Aunts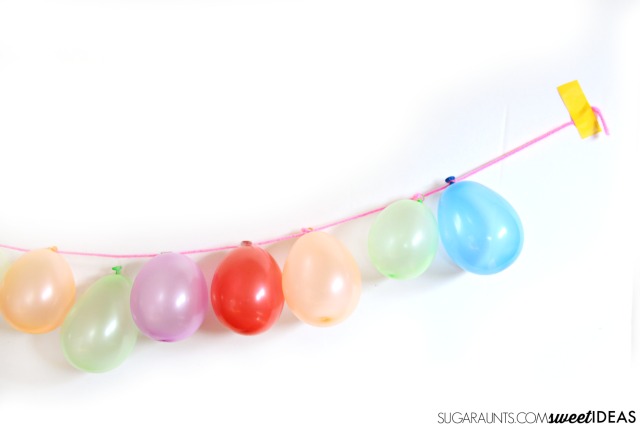 12. Black and White Baby Name Garland by Adventure In A Box
13. Wooden Name Garland by Messy Little Monster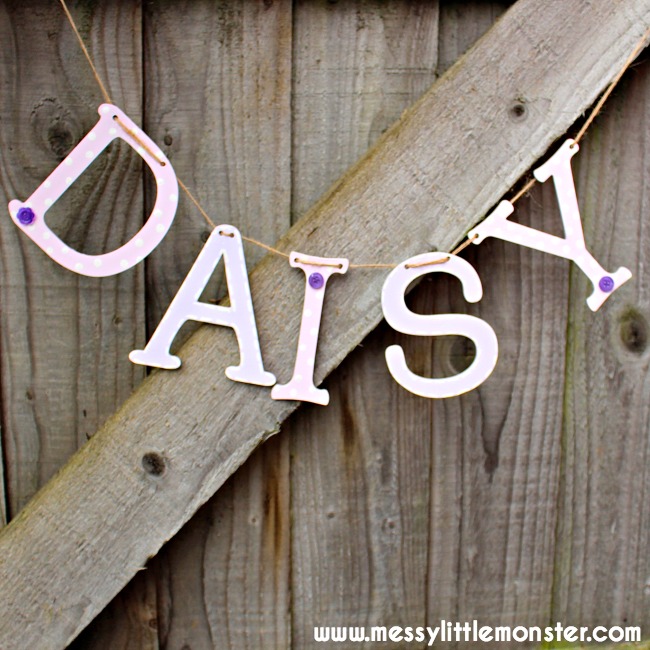 14. DIY Paper Geode Garland by Lia Griffith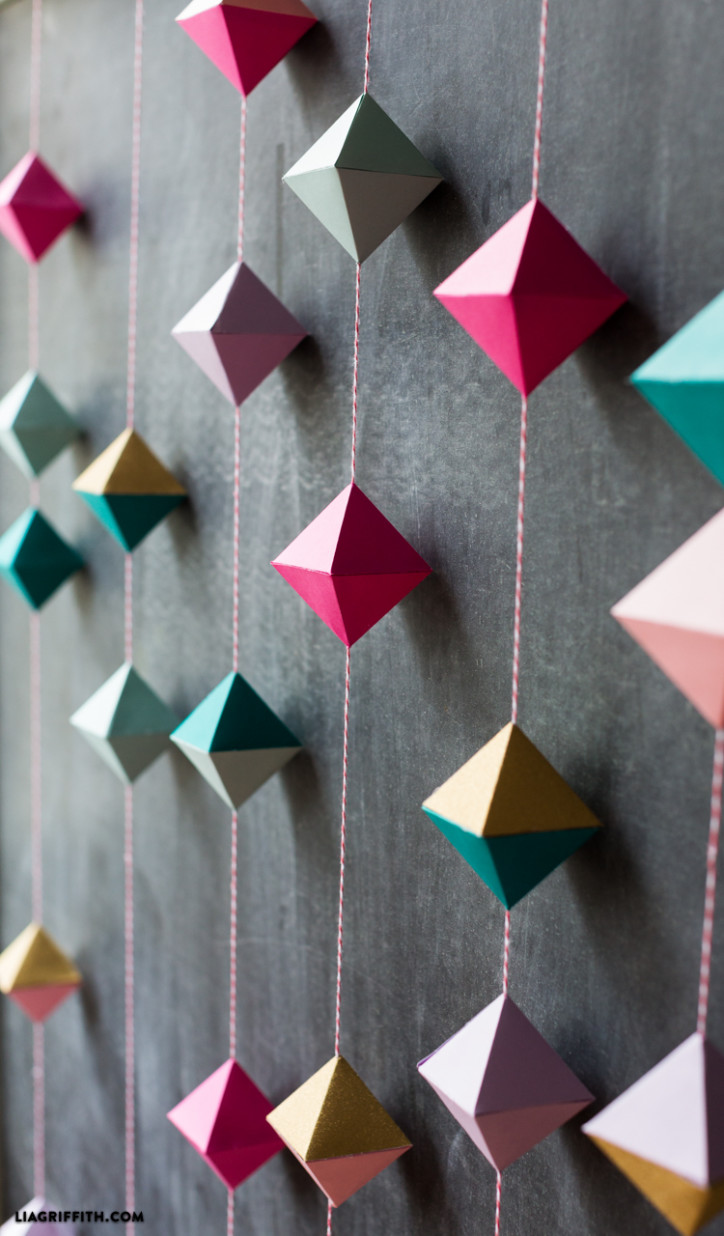 Which are your favorite garland crafts to make? Comment below!