You know that favorite drawing that your child is so proud of and wants to display to the world? I've put together a roundup of some amazing ways to preserve children's artwork so that you can now display it in a beautiful and possibly functional way!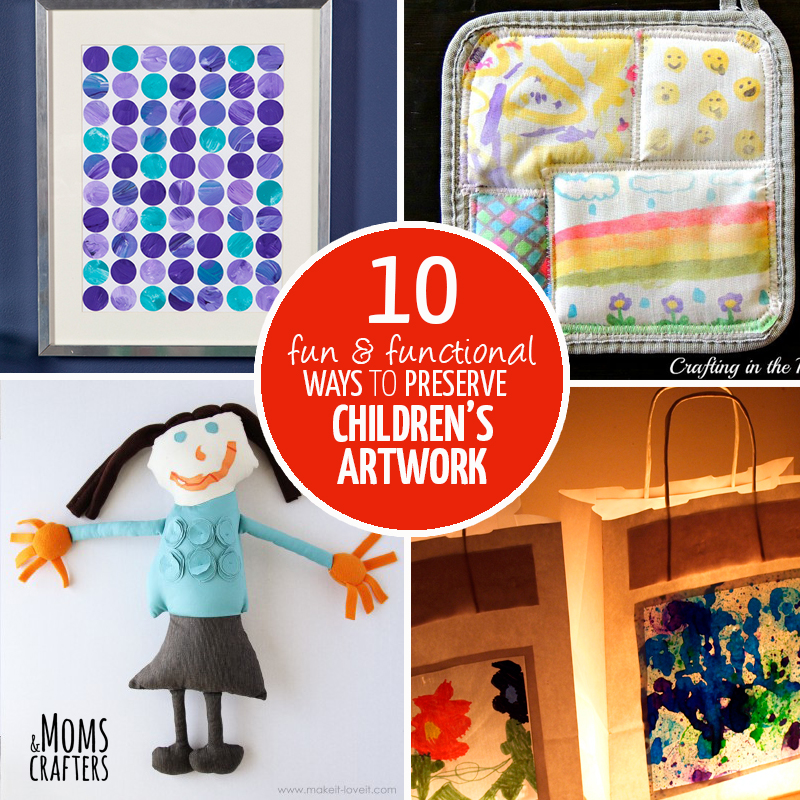 So here's the thing. Your kid loves to draw. Mine doesn't yet – he likes to eat crayons, though. I know that if he follows in my footsteps he will color his heart out some day. And I know that if he's anything like I was he'll be super proud of his artwork.
Now, your fridge is put to good use. But there's just so much space. And your kid really loves to draw.
There are always those few pieces of art that your child will be especially proud of. You know, the ones that sit on the refrigerator for months because you have nothing to do with it, and you can't break your child's heart (and possibly your own) by throwing them out. Those are the ones you should choose for the following projects.
10 TOTALLY Awesome Ways to Preserve Children's Artwork
You can either choose the top paintings on your fridge. Or you can make something special for upgrading. I've tried to include a project for every "type" of artwork….
Make sure to click through to each tutorial for instructions, and feel free to leave a comment on the ones you love best to thank the blogger for sharing inspiration!
1. Kid's Art Potholder:
This handmade mother's day gift for kids, with instructions from Craftaholics Anonymous, converts a few drawings into a fully functional potholder for Mom (or Grandma?).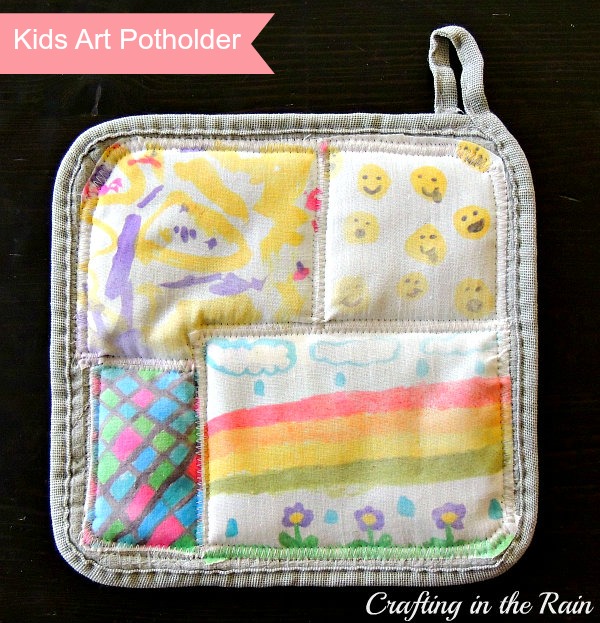 2. Beautiful Artwork for your Home:
This Artful Circle wall hanging from Tara Dennis is a perfect way to upgrade an "abstract" finger painting. I love how beautiful it looks as a functional home decor item.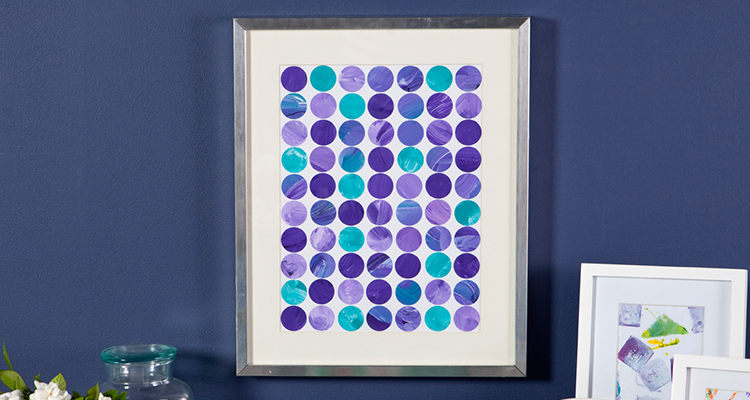 3. Paper Lanterns
These adorable Children's Art Lanterns by Artful Kids does double duty by upcycling paper bags as well!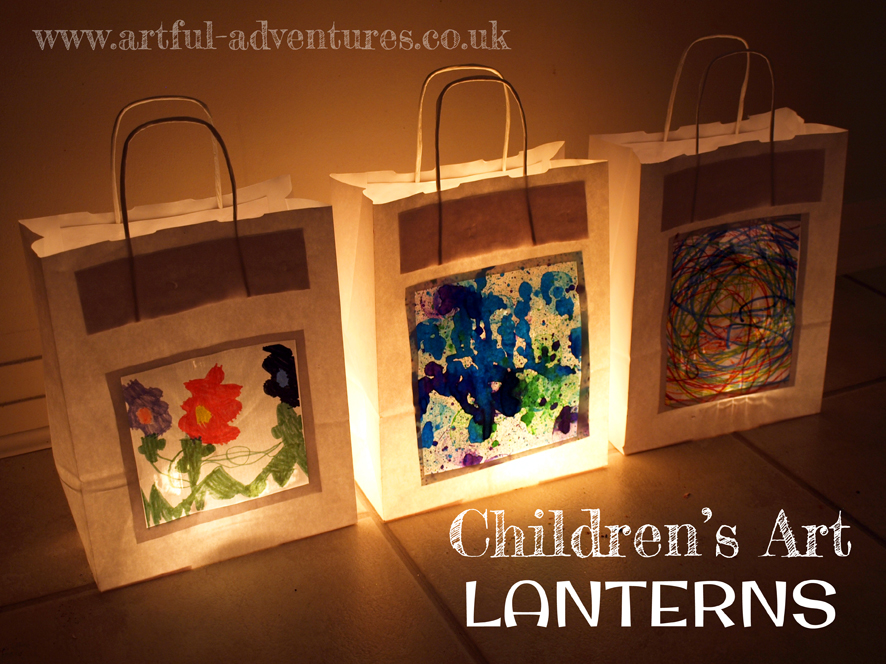 4. An Imaginary Friend
You could pay a zillion dollars to have this custom made or you can DIY! Convert your child's imaginative creatures into a huggable friend using Make It & Love It's tutorial to turn your child's drawing into a stuffed toy. (P.S. It's a great way to use up fabric remnants too!)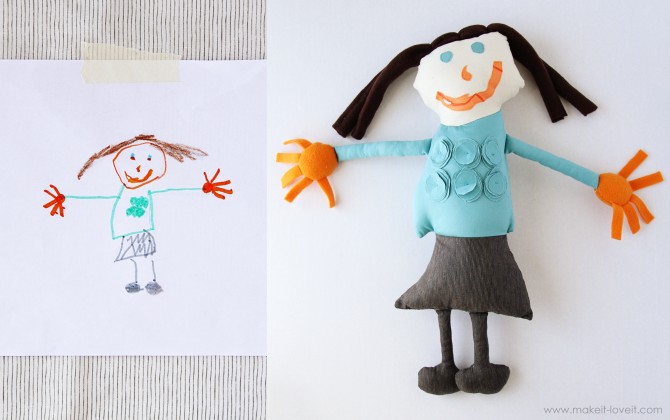 5. Sweet Dreams
Daniel's duvet cover may have taken more than a naptime to make, but Jen from A Thousand Words sure rocked it! This takes care of lots of imaginary friends at once, and is a great way to turn a simple color scheme into some rocking bedroom decor!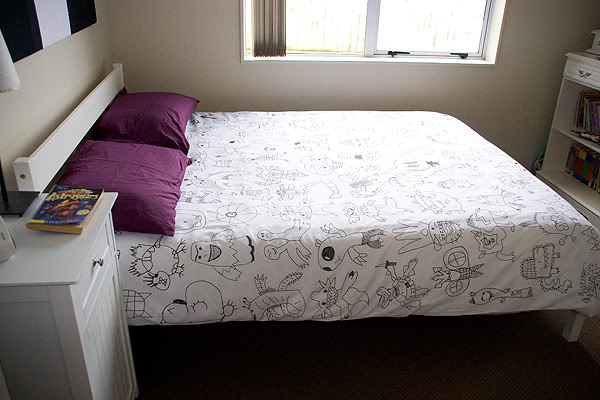 6. The Note Jar
This adorable craft doubles as a place to leave notes! Zing Zing Tree's tutorial for Glass Paint Jars made from kids' artwork is easy to follow and doesn't take hours.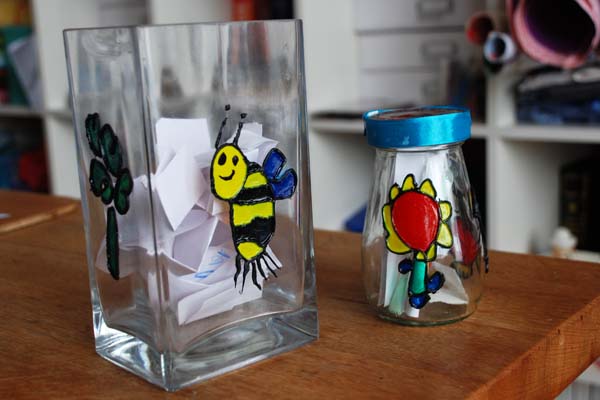 7. An Artist's Portfolio
If you have lots and lots and lots of things you can't bear to throw out… make a photo book! If you'll be gifting it, you'll want to go with Montage's leather bound, hard cover books that take minutes to put together. If you want economical, try Shutterfly's photo books. You'll want to sign up for email updates, as they have frequent sales (plus they usually have some perks for new sign-ups, such as free prints…)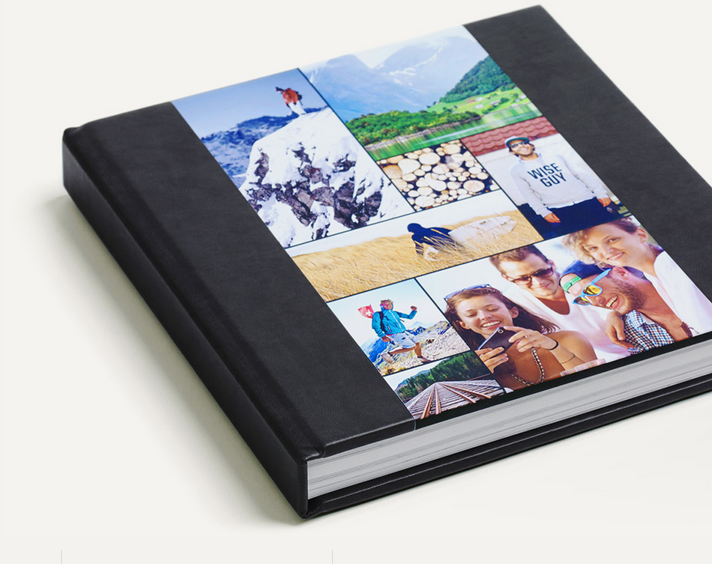 8. Nursery Decor
If you're short on time, and have a dollar store nearby, follow Arts & Crackers' tips for matting and framing kids artwork and hanging it on the nursery wall. Way to make your child proud… without actually "tampering" with true art.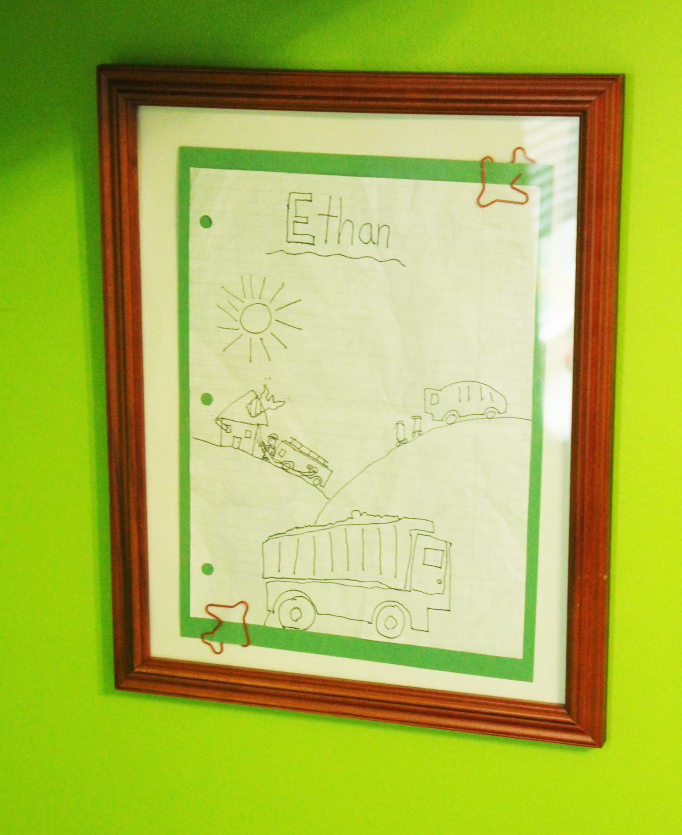 9. Play Clothes
This upgraded outfit diy from your kids illustration was put together by Petit à Petit and family. It's also an adorable way to cover up stains on your kid's tee…
10. Embroidered Decor
Oh, this embroidered chidren's art by Living Well Spending Less, in collaboration with her son, is so adorable! And, as a bonus, it doesn't even need to be framed to be displayed!


That's it! Your refrigerator is now clear! Pin the image below by hovering and clicking the Pinterest symbol so your friends can clear their fridges too…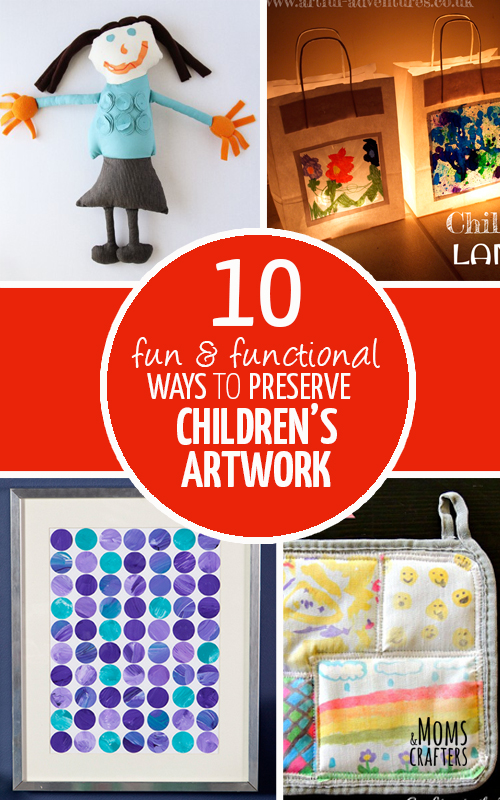 More Crafty Goodness from Moms and Crafters:
If you love to craft, check out some cool upcycled cans and jars crafts here!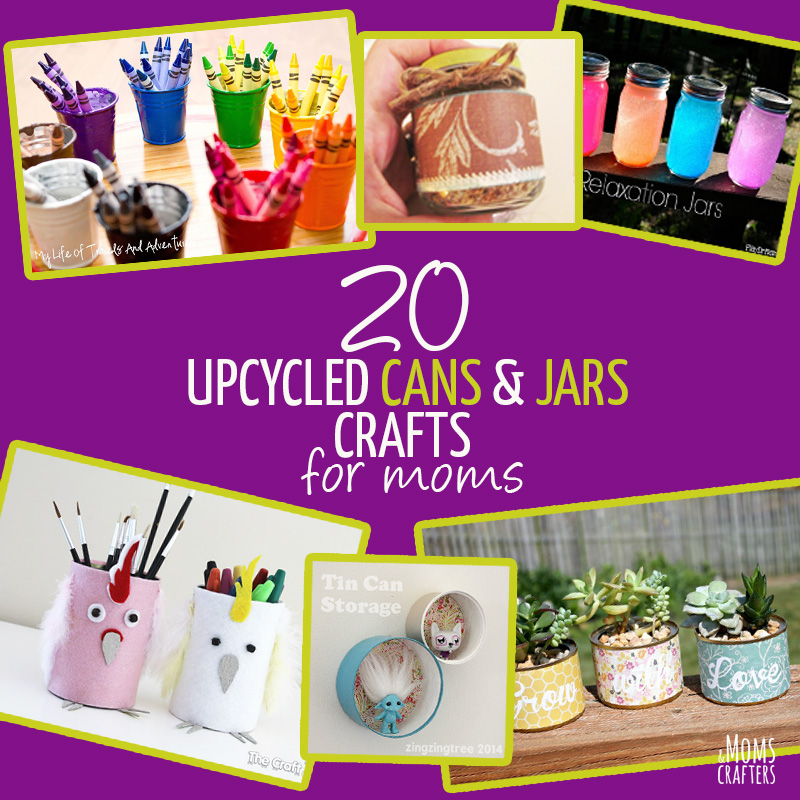 And if your teens love to craft (okay, let's be real, you'll love these too) check out these 14 cool crafts for teens: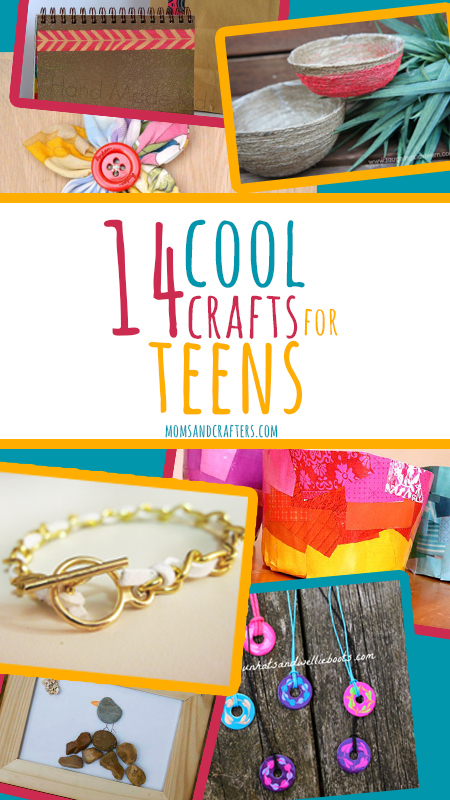 And since it's seasonally correct now, you'll want to read about these DIY gift wrap tutorials…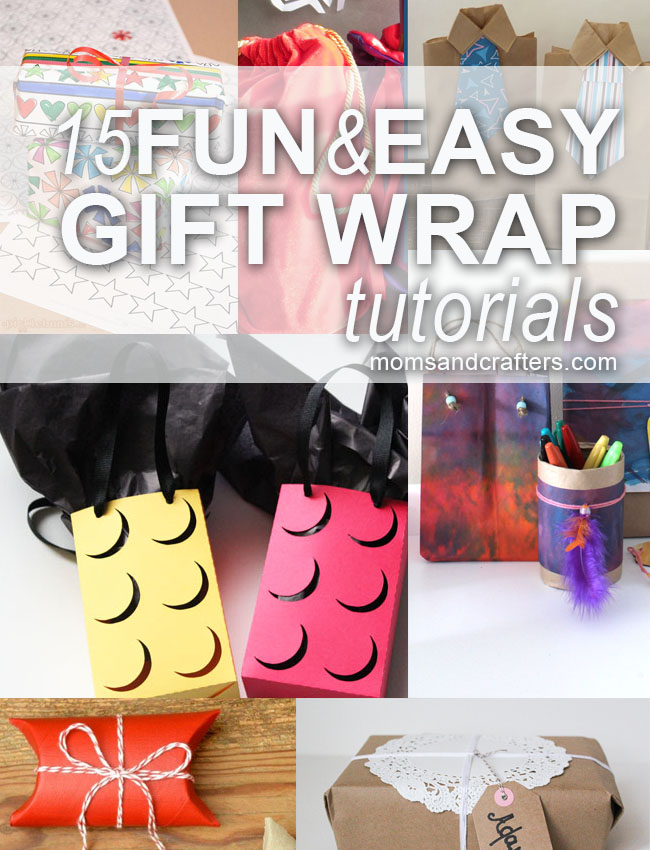 Until next time!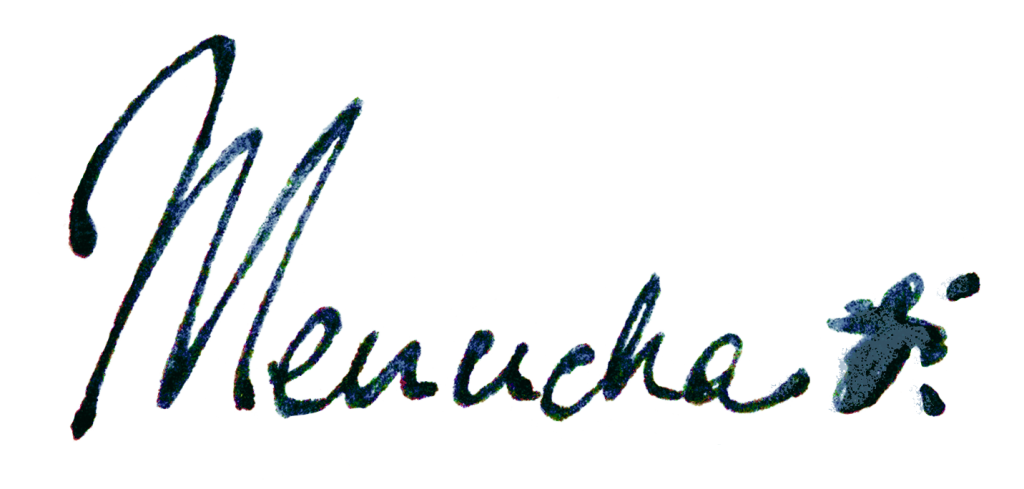 Disclaimer: This post contains affiliate links.