If you're looking to purge that tulle stash with some functional tulle crafts, you're in the right place! This post contains affiliate links.
---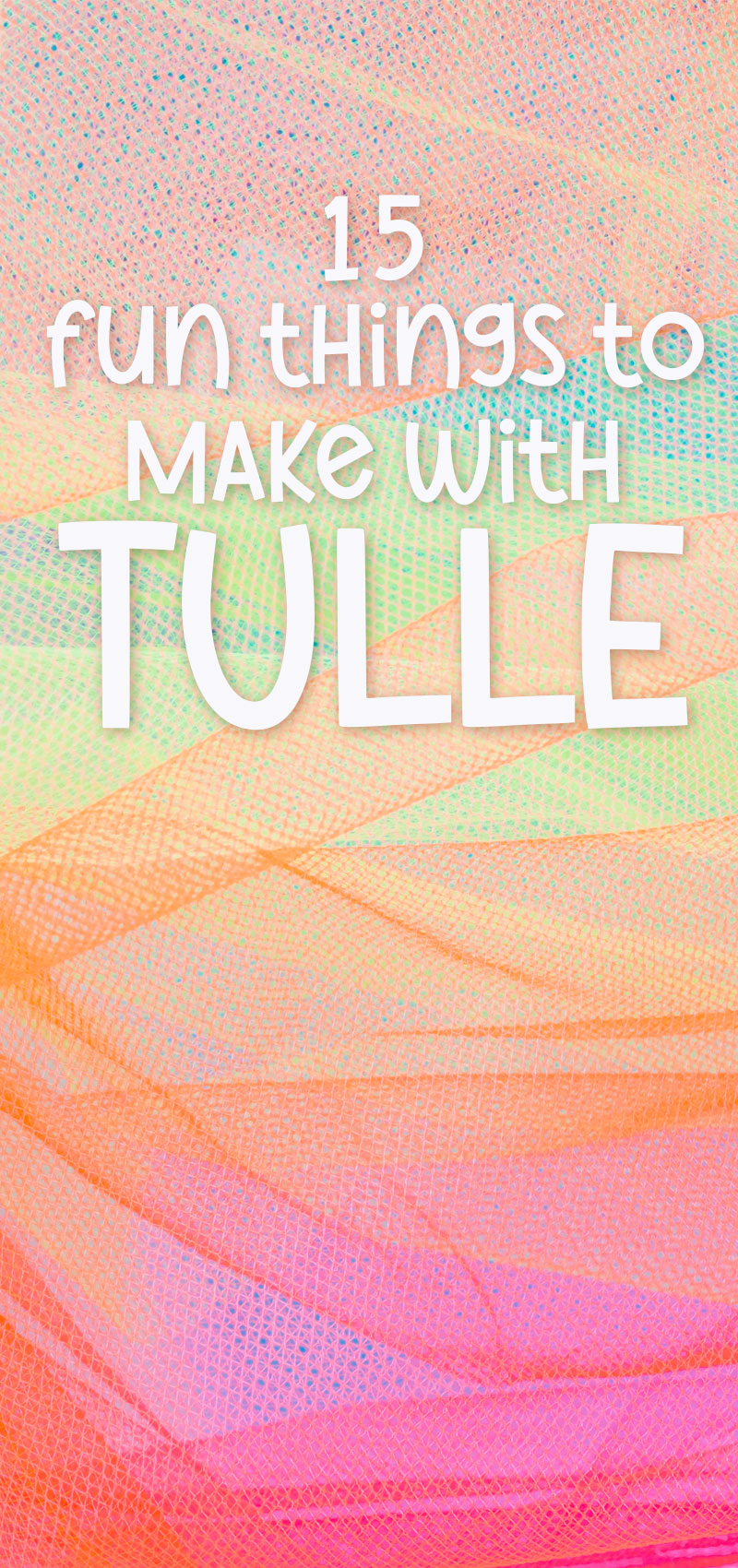 Tulle fabric, or tulle netting, is normally used to make dresses or veils. However, you can use this soft and net-like material to make a variety of different handmade projects, and it's one of my favorite craft materials to add that light and airy, feminine touch.
Tulle can be used for sewing, and crafting, and is so versatile. You'll want to stash a rainbow of colors in your craft room! Whether you're making your own headbands or turning them into wreaths for your front door, there are so many different ways you can style this material.
Tulle can be purchased by the yard, as bolts, or in ribbons. The type you'll need will depend on what you're making. Tulle ribbon is definitely a staple in my craft room, as anything that can be made with a wider ribbon can be made using tulle ribbon.
These tulle crafts caught my eye as a perfect way for you to get started and put that tulle material to good use! Here are 15 tulle crafts you have got to try out for yourself!
Table of contents
Tulle Hair Wear & Accessories
How to Make a Pom Pom with Tulle by Moms and Crafters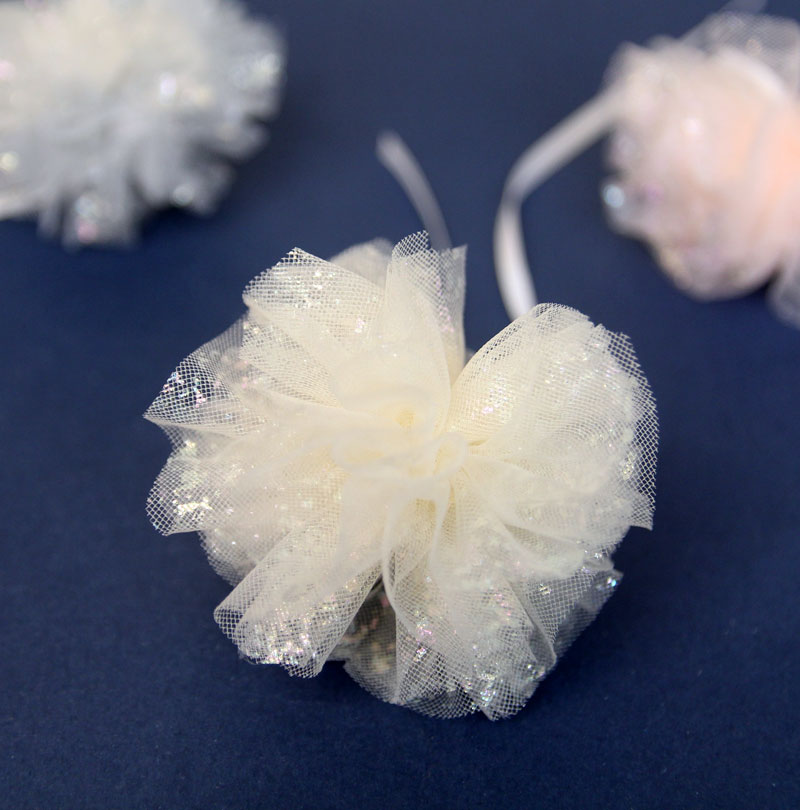 Use tulle ribbon in different colors to make these adorable tulle pom poms. You can then glue them onto headbands for an adorable princess-appropriate accessory.
Under the Sea Tulle Headband by See Vanessa Craft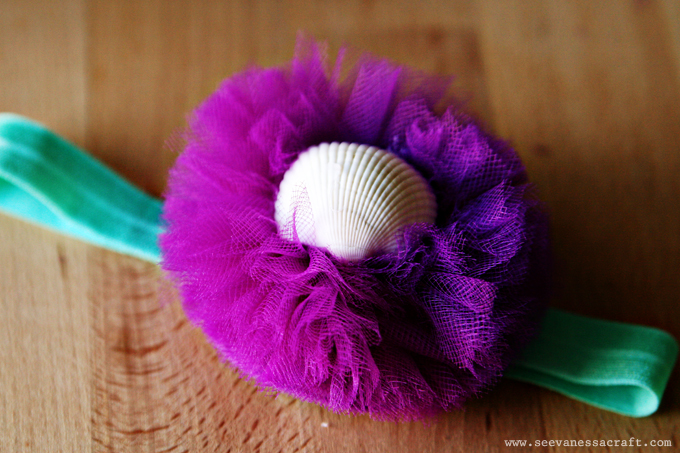 A fun summer-themed headband, this adorable piece is perfect for those summer birthday parties. Or, use different embellishments on the same base for other themes.
Tulle Hair Bow by Apple Green Cottage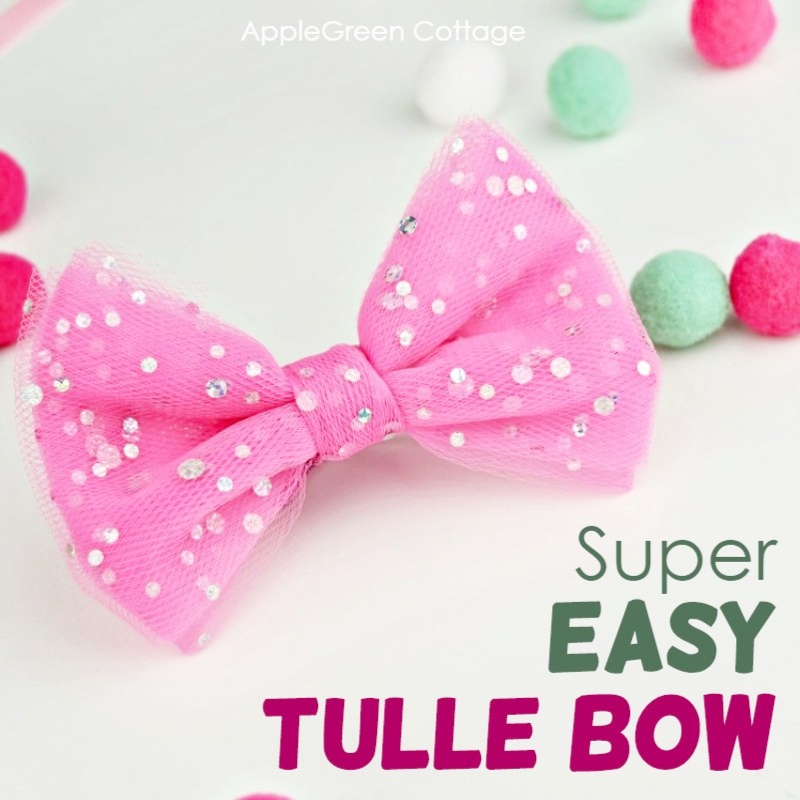 Make a tulle bow that's a favorite hair accessory. The light and airy quality of tulle will make this headband so dainty and pretty.
How to Make a Fascinator by Tikki Do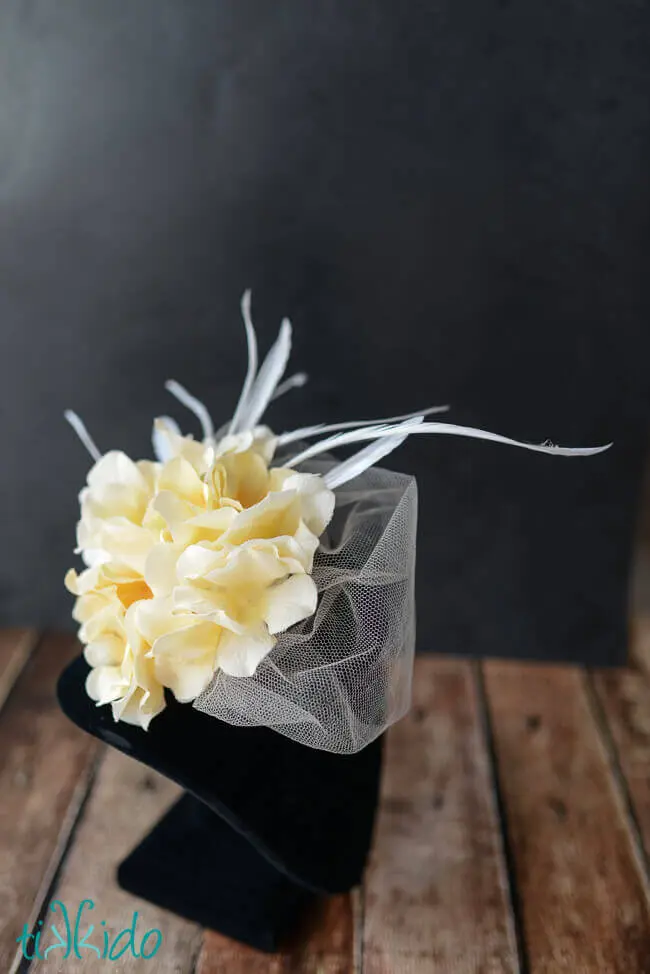 Got a very formal event coming up? Why buy a fascinator if all you need is a scrap of tulle (and a few other things) to make one? Give this one a go!
How to sew tulle scrunchies by DIY by Anna Craft
Make your scrunchies from tulle, and then you can technically put anything inside! This pom pom version is incredibly cute.
First Birthday Hat by Moms and Crafters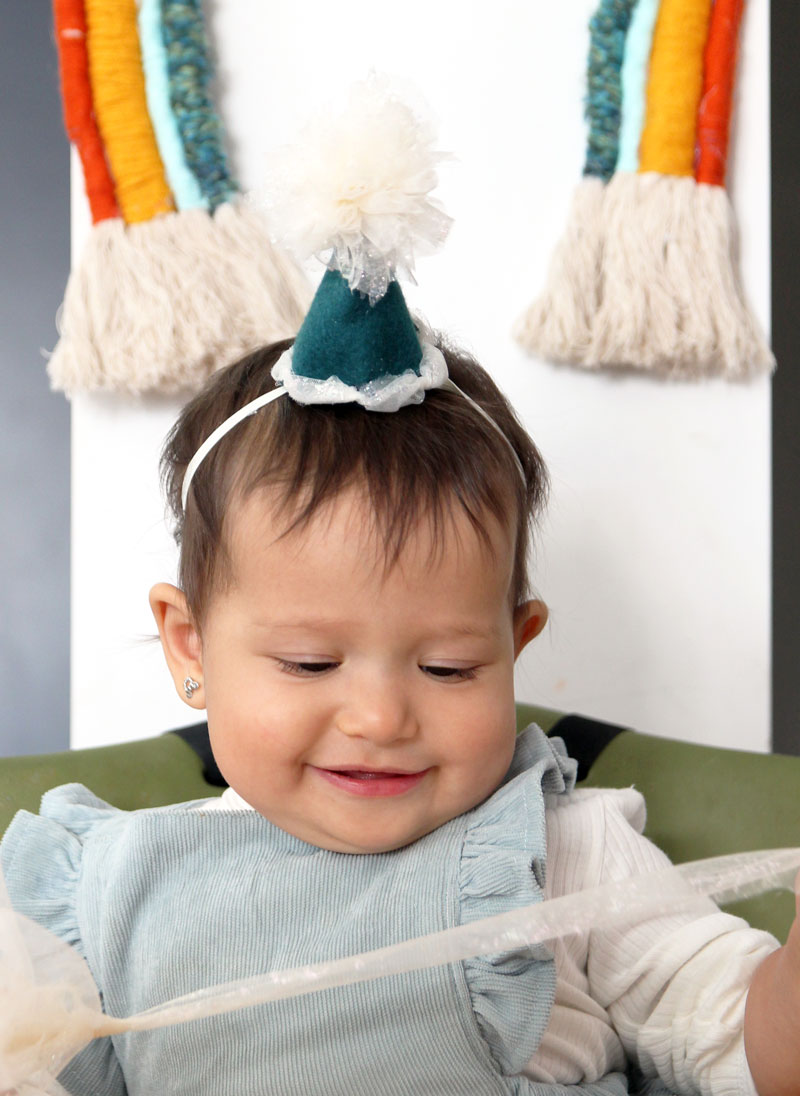 There's nothing like an adorable felt headband-hat to make that first birthday photoshoot insanely cute. This tutorial uses the tulle pom poms linked above to complete it.
Tulle Clothing & Costumes
DIY Unicorn Costume by Small Stuff Counts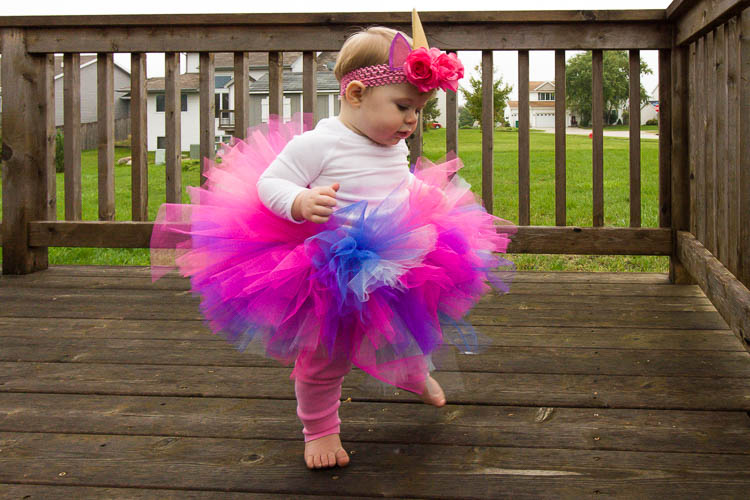 Make a unicorn costume with a tulle tutu. Technically you can make any tutu with tulle but of course, this one will be a definite winner.
DIY Tulle Troll Headbands by Wunder Mom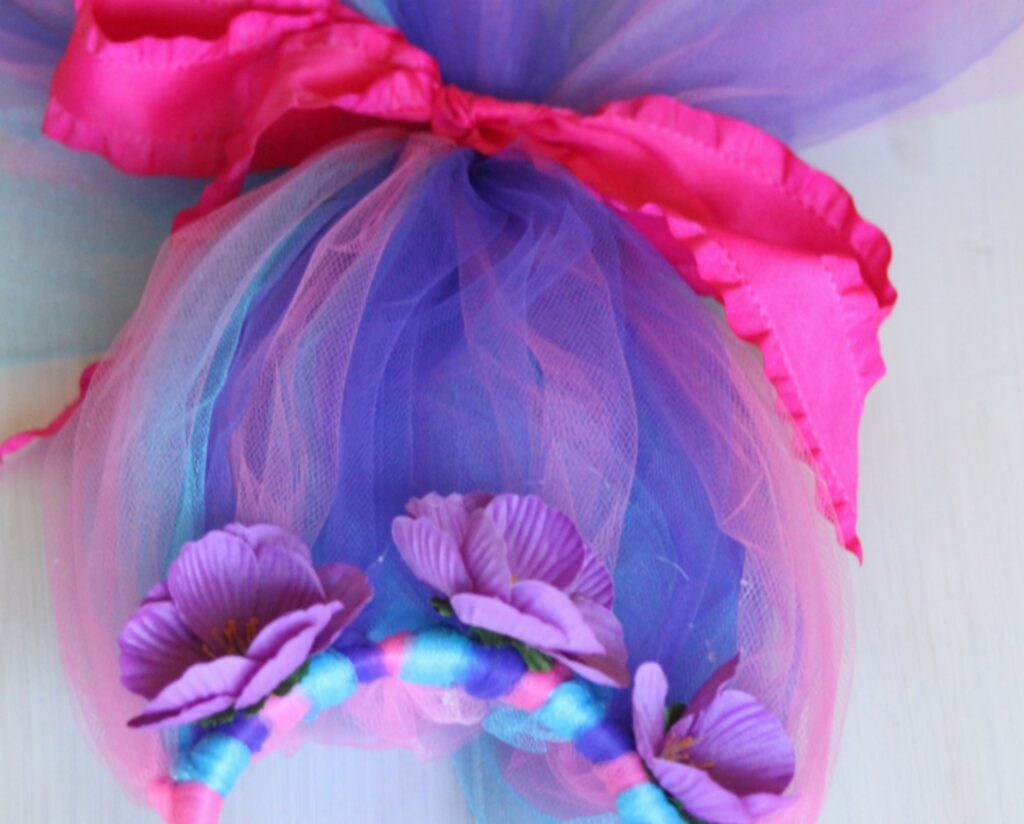 These troll headbands are simply the cutest thing out there! Make them for your Trolls fan using tulle as a costume or play accessory they'll love for years.
How to Make a Ghostly Tulle Cape by Tikki Do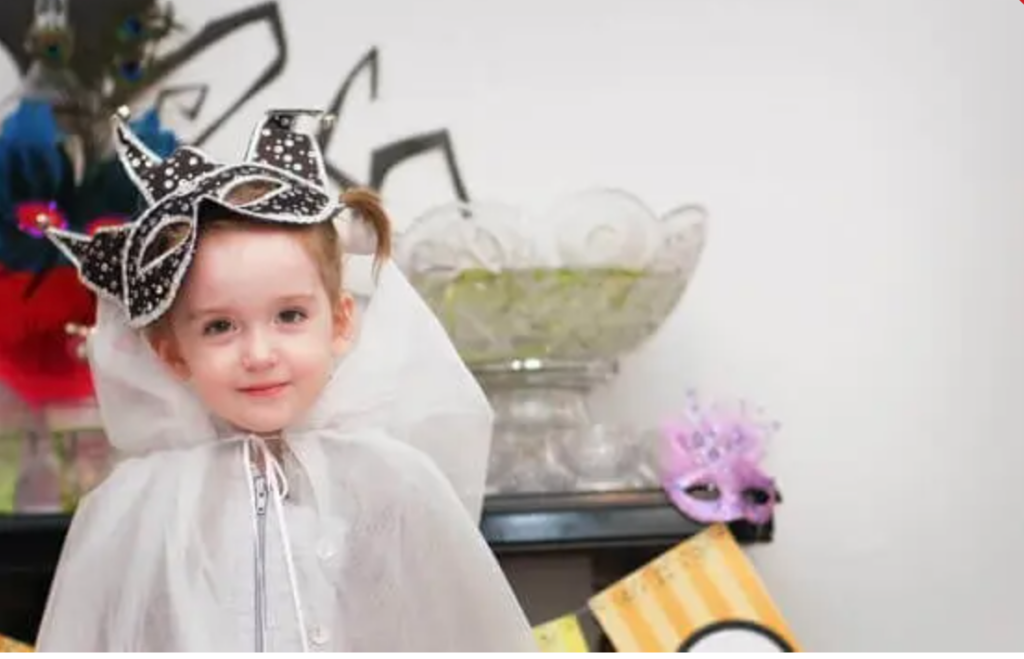 White tool has a ghostly effect and makes for a costume that'll be the talk of town! You can make it with red tulle too for a take on Little Red Riding Hood that's got some edge.
DIY Disney Inspired Tulle Skirts by DIY Inspired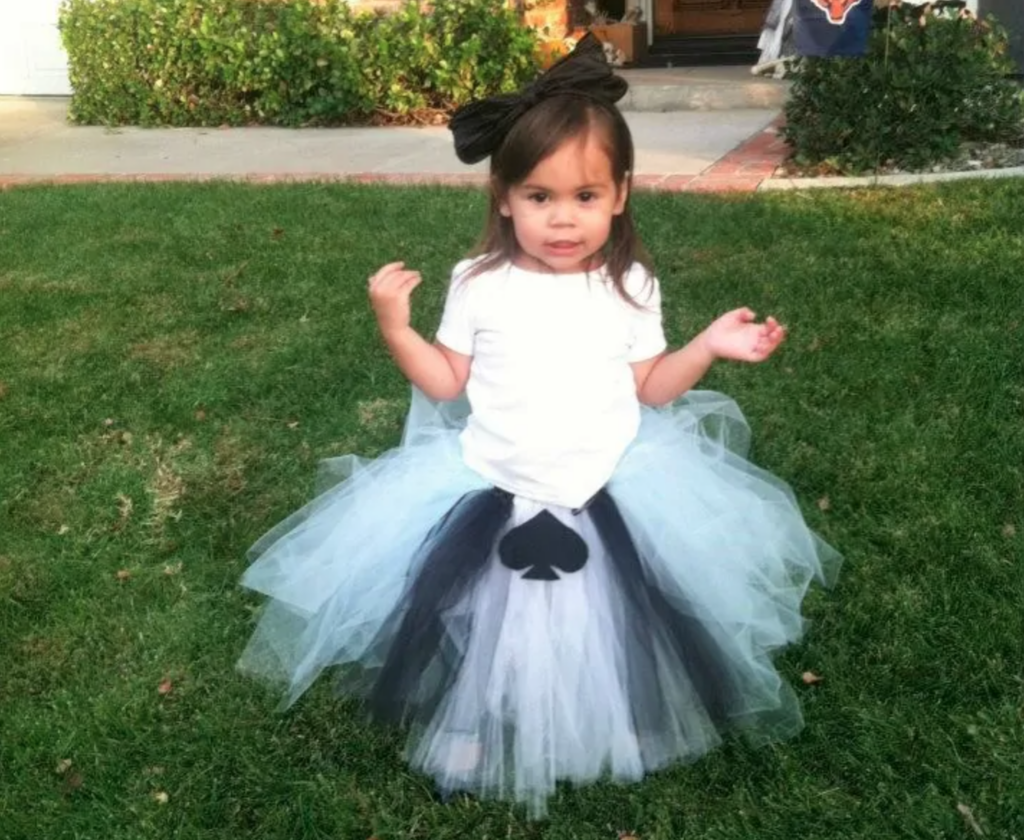 As I mentioned above, you can use tulle to make any costume tutu. Here, you'll learn how to make Disney-inspired ones.
More Things to Make with Tulle
Paint Dipped Pom Poms by A Night Owl Blog
Want to give your tulle pom poms some extra style? Dip them in paint for a fun colored-edge effect!
Dish Scrubby by Creating Me
A little basic crochet turns tulle into fabulous dish scrubbies. I love this craft because it showcases the practical properties of tulle, which is otherwise looked at as a bit more flighty and shallow…
Butterfly craft for kids by Mas and Pas
Want some kids' crafting ideas with tulle? Your little ones will love going all fancy with this butterfly craft for kids!
Tulle Wreath by The Woo Jr
Tulle is a fabulous material to use in wreath making. You can go basic, or try a watermelon version too (no image).
DIY Tulle Gift Bow by Diy Inspired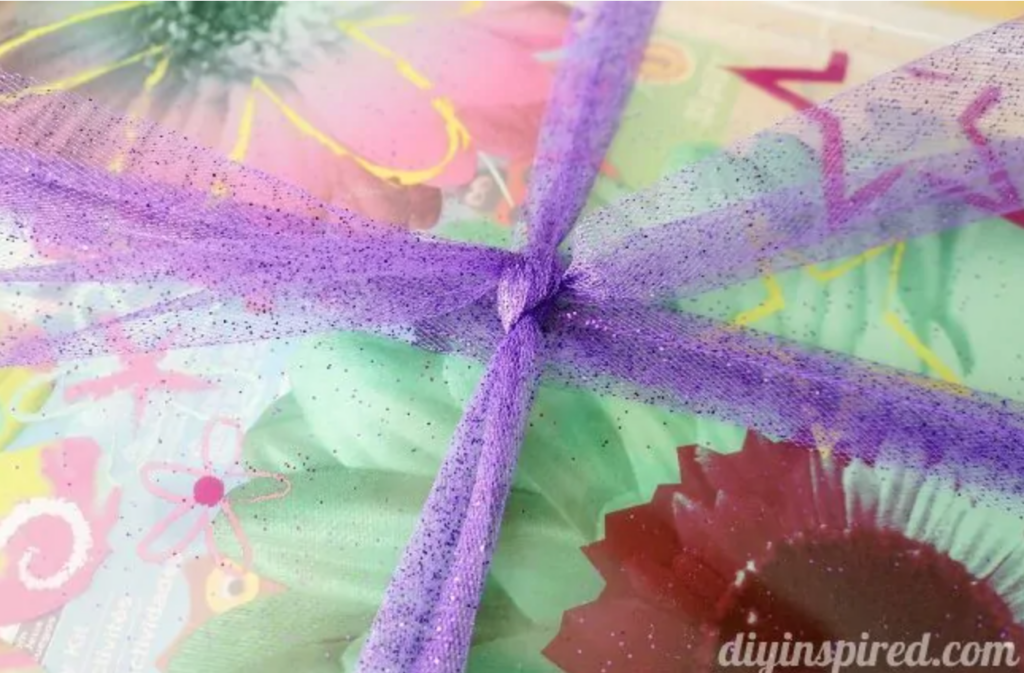 These bows add life and pizzaz to your gift wrap! Why give an ordinarily wrapped gift when you can go extraordinary?!
What are your favorite things to make with tulle? Comment below!