Today I'm going to be sharing with you my Cricut Maker 3 Review as well as the cool zebra print wall we made in our Safari playroom! This post is sponsored by Cricut and contains affiliate links.
---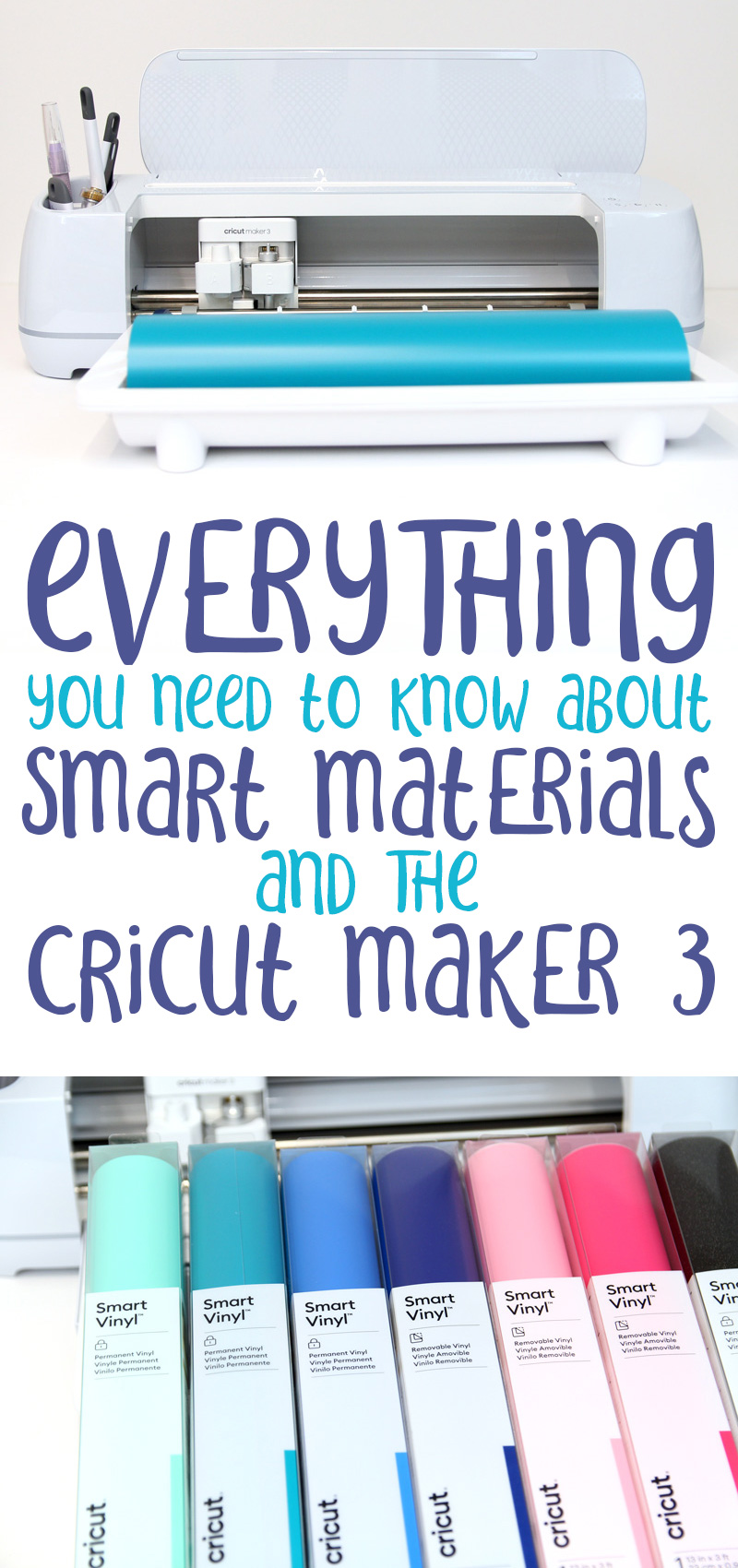 Since I started "Cricut crafting" just over a year and a half ago, I've been loving the incredible things the Maker can do. It's seriously exploded the quality of my craft and allowed me to do so much more, as you can see with all the Cricut crafts I've shared in this space.
So how can things possibly get better?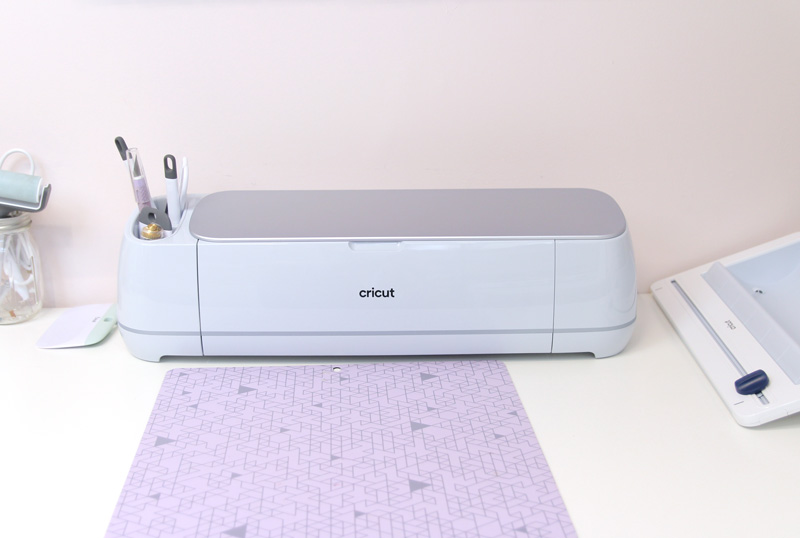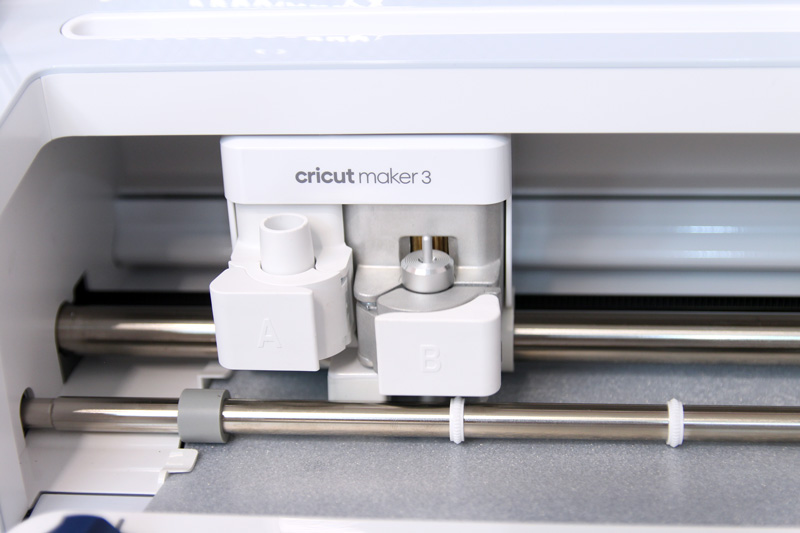 Well, they can with the new generation of Cricut machines. As a matter of fact, the sample craft that I'll share with you below would have required a bit of hacking to cut with the previous generation. But since the Cricut Maker 3 features long cuts and Smart Materials… It took minutes to cut it. Literally minutes.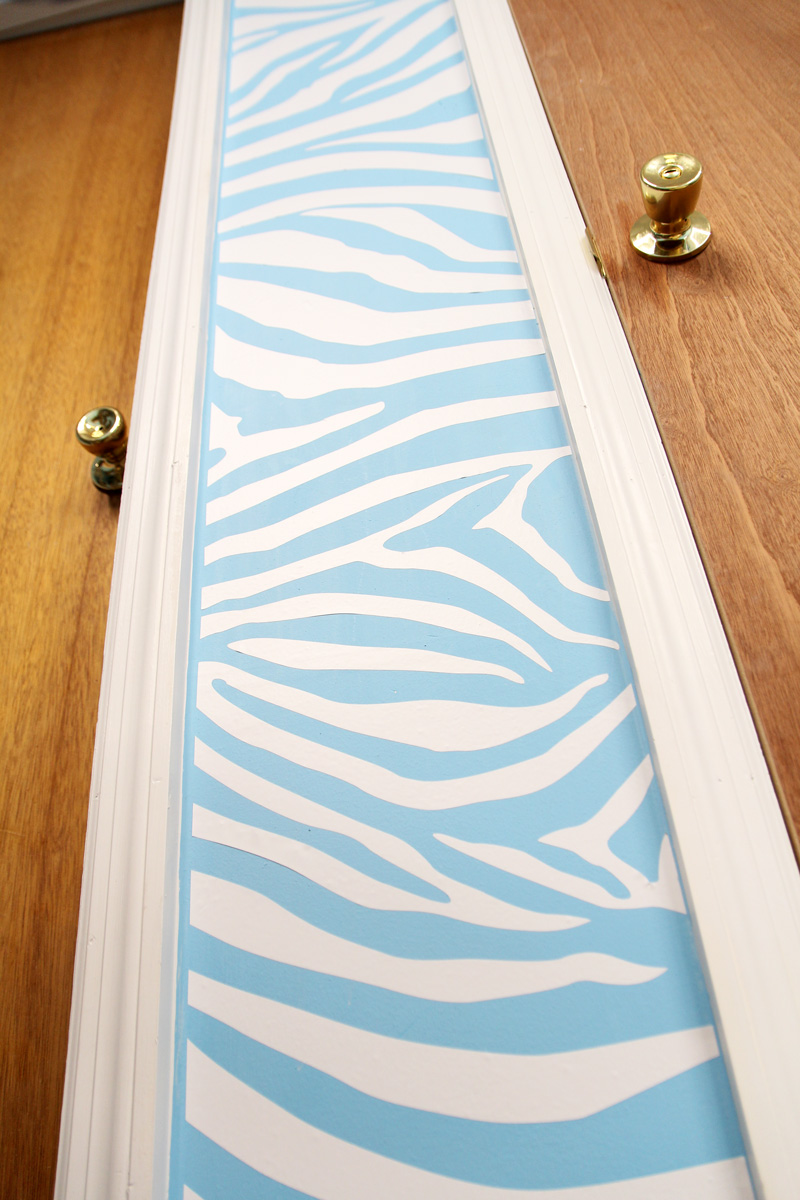 Table of Contents:
Cricut Maker 3 Review
First, I'm going to be sharing an in-depth Cricut Maker 3 review. Then, I'll be sharing with you my first big project with the Maker 3 (we did some smaller test projects before attempting this one) complete with step-by-step instructions.
What's new on the Maker 3 vs the Maker?
Matless cutting: One of the best things about the Maker 3 is compatibility with Smart Materials, and of course, the release of Maker-sized Smart Materials to go with it.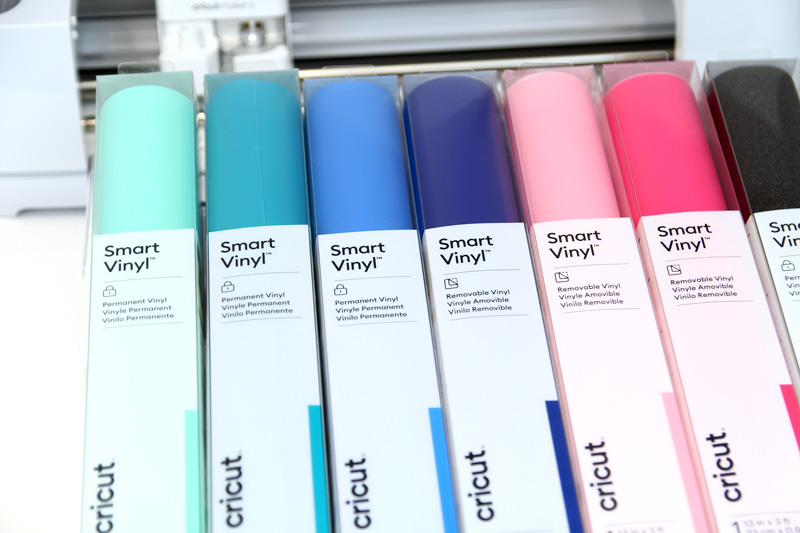 Smart Materials have a stiffer backing and can be be used without a mat, saving loads of time, especially for larger projects – but even for smaller projects.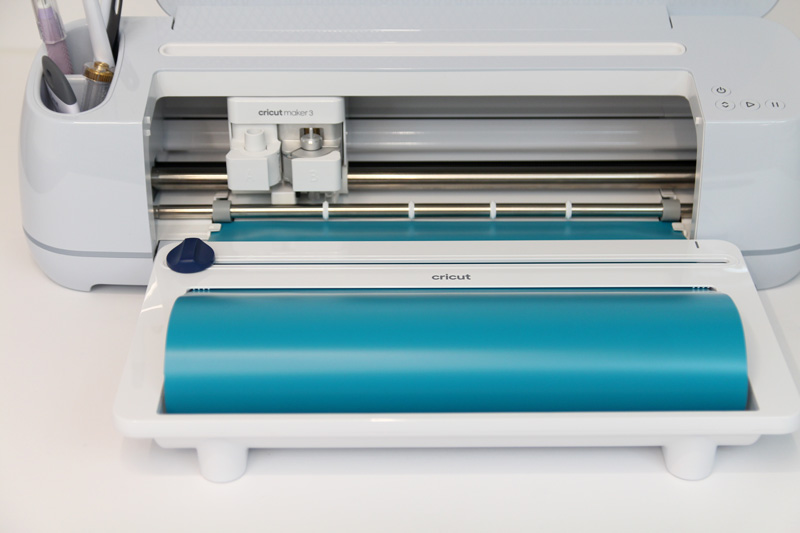 Long cuts: Because of this new compatibility, you can create longer cuts, as you're not limited to the size of your mat! You can cut up to 12 feet of repeating cuts with Smart Materials – that's six times the two feet that you're capped at with a mat. That means that the 79 inch wall decal that I made for my playroom was a breeze. Seriously, it opens up a whole new realm of crafting.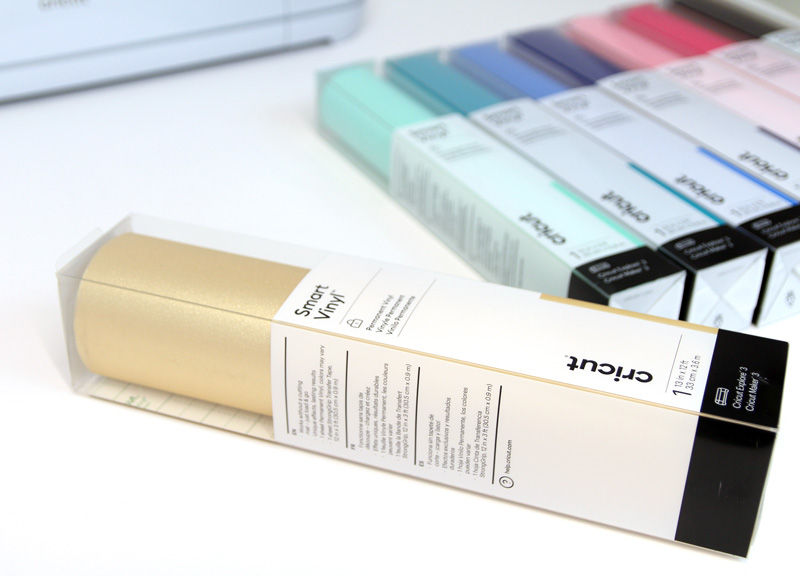 Speed: Once they're remaking a machine, might as well make it faster, right? The Maker 3 is up to twice as fast as the Maker. It actually detects the optimal speed for your project and uses that. I've been finding that my vinyl and iron-on cuts have been going really quickly with the Maker 3. Each time I finish a craft I ask "already?!"
Accuracy: Part of the algorithm above also helps optimize smaller cuts for precision. So on large scale cuts like my zebra wall, you want speed and on that mandala shirt design you want accuracy. The Maker 3 gives you what you need for that cut.
There are cosmetic differences as well. The power adapter is different (they upgraded it to support 3 amps of output), the button styles have modernized, and of course, the color is new. There is also compatibility with the roll holder (sold separately) which means you have notches in place to secure it.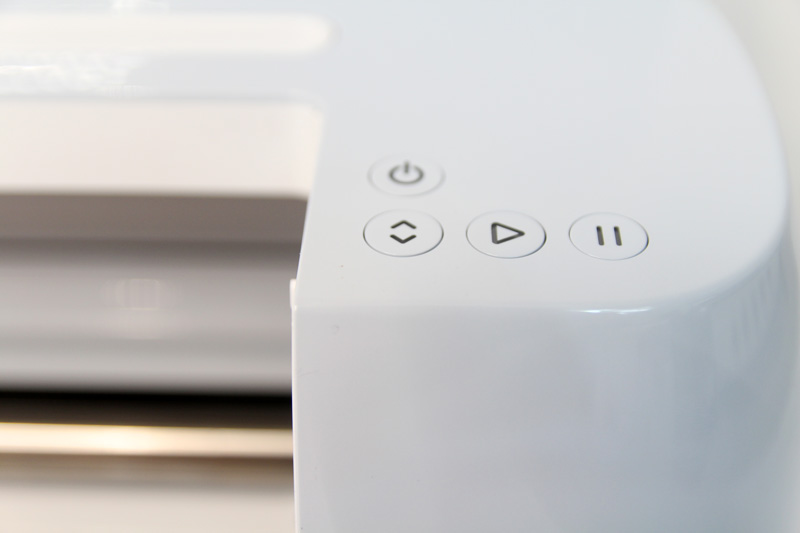 And before you ask, because I know you will yes, you CAN still use it with mats and regular materials! As a matter of fact, I recommend getting mats for your paper projects and the other 300+ materials it can cut, as well as your Smart Materials scraps that can be used on a mat. But more on that below…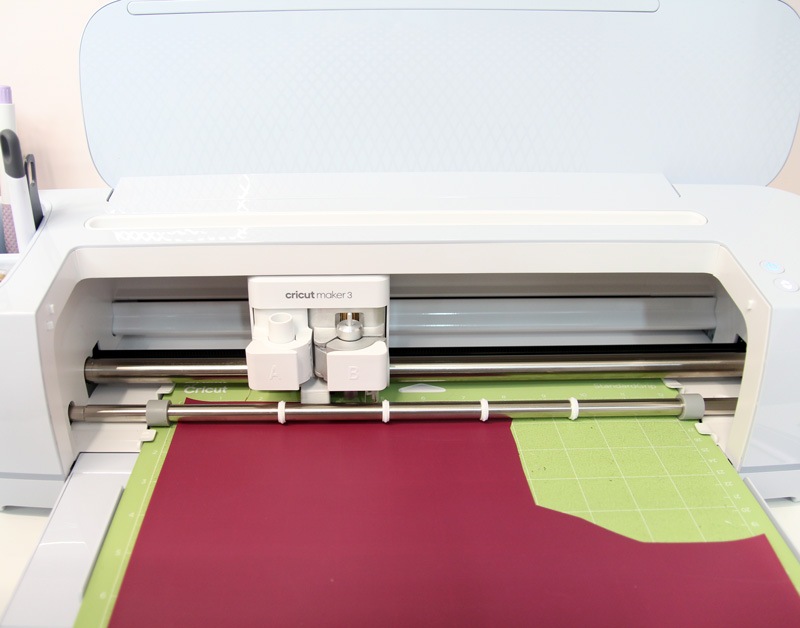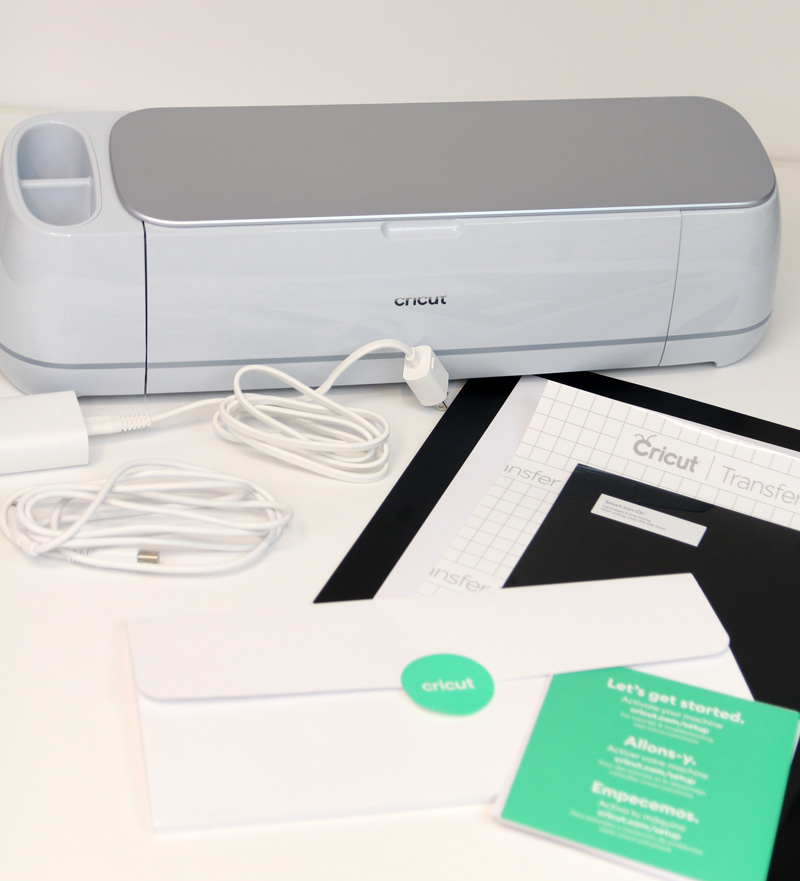 Right out of the box you'll find everything you need to get started using your Cricut Maker 3:
The machine
Premium Fine-Point Blade and housing – preinstalled
USB Cable – so that you can connect your computer directly
Power adapter and power cord
Quick Start Guide and other documentation
Material for a test cut that you'll be prompted to do as you set up your machine
Bonus materials – the machine actually comes with sample removable Smart Vinyl, Smart Iron-on, Smart Paper and transfer tape so that you can try these new materials out before deciding if you want to stock up.
Cricut Maker 3 Review of Key Features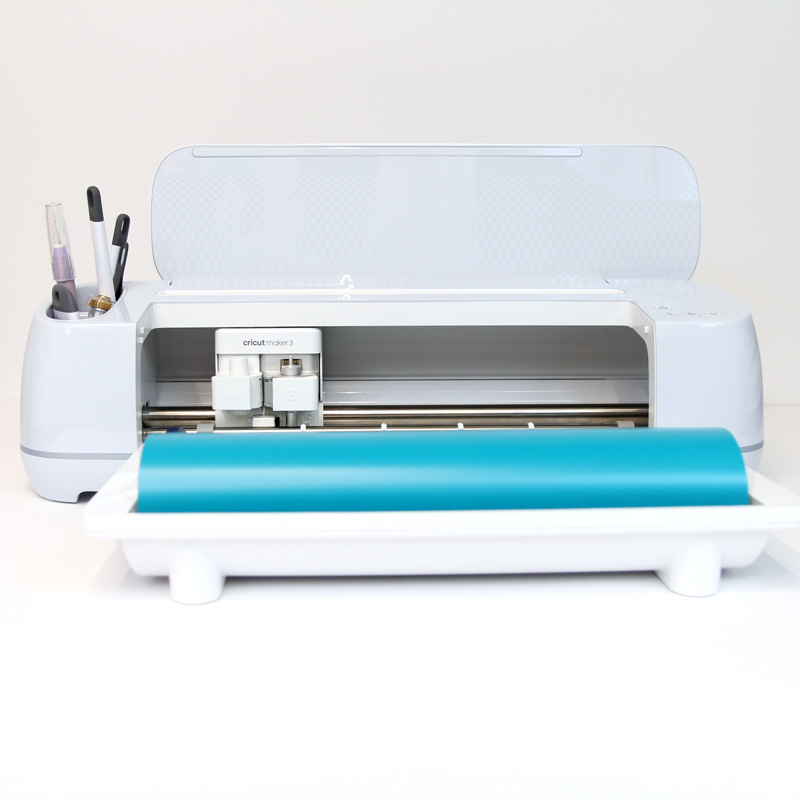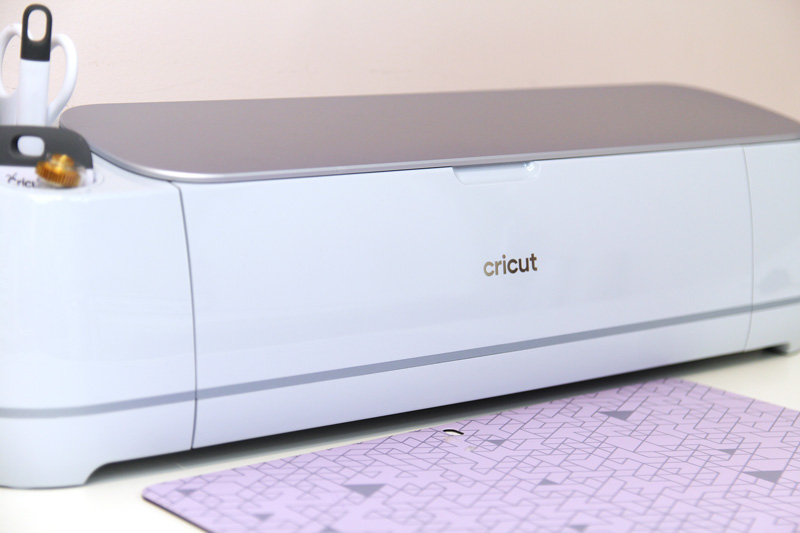 So I've shared with you what makes this different from the Maker, but for those of you who haven't tried the Maker family of machines yet, here are some cool things about the Maker 3:
You can cut over 300 materials up to 2.4mm thick. Some of my favorites are leather, cardstock, vinyl, felt, quilting fabric, and even repurposed plastic folders!
An adaptive tool system allows the use of 13 different types of blades and tools – including a knife blade for cleaner thicker cuts, a rotary blade for fabrics, engraving and debossing tools, and more.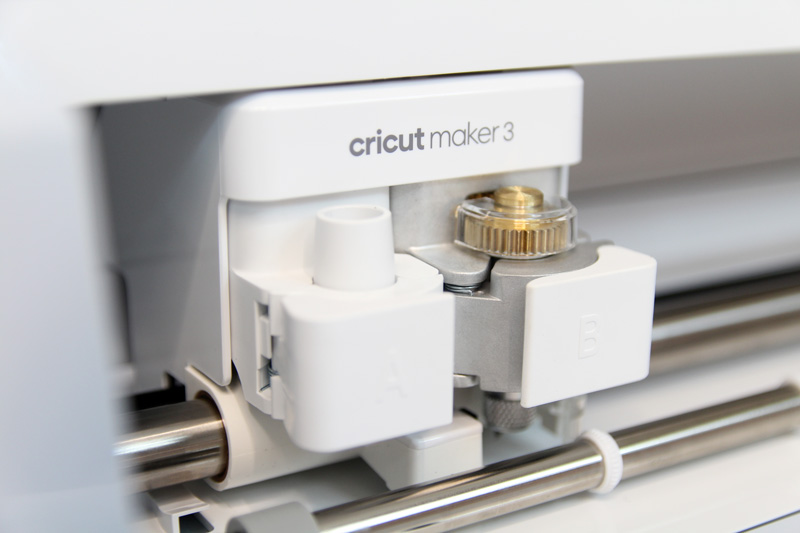 Write on your crafts using Cricut markers and pens. This might seem like a small detail, but if you'd have seen the debossed, machine-written place cards I helped my friend make for her sons' Bar Mitzvah, you'd totally get it! This is also really cool on greeting cards and other paper crafts.
Use Infusible Ink materials– including transfer sheets and pens – on compatible blanks to create longer lasting designs.
Load materials onto one of four types of mats to secure them in place – a LightGrip mat, StandardGrip mat, StrongGrip Mat, or FabricGrip mat. Or, use Smart Materials without a mat.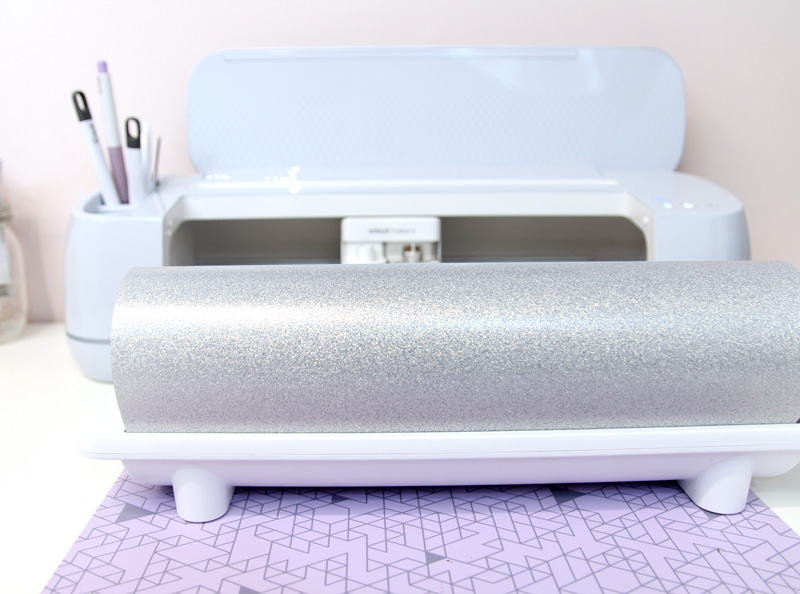 Connect wirelessly via Bluetooth or via USB and use your phone, tablet, or computer to create.
The Maker 3 has a docking slot at the top to place your device. It also has a USB charging port at the side so that you can charge said device as you work.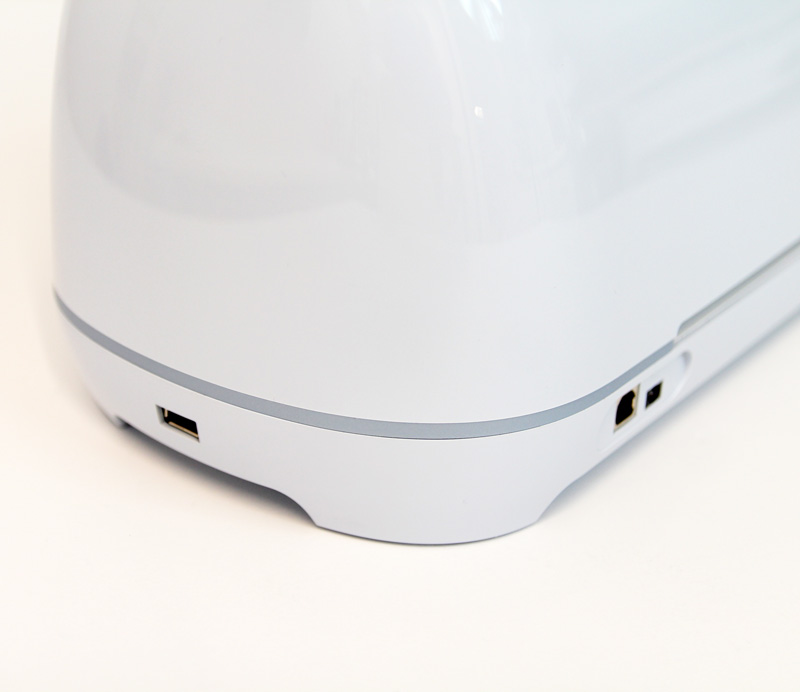 Use Design Space – the free design app – to plan your projects.
Design Space has plenty of free designs and ready-to-make projects to get you started. Beyond that, you can upload your own designs. You can also sign up for Cricut Access for an incredible amount of additional projects (read my review on Is Cricut Access worth it?) If you're new to Access, you can sign up for a free trial to go with your new machine.
Just like the Maker, you get plenty of built-in storage, including an external cup that's great for crafting and assembly tools as well as an internal compartment for your blades.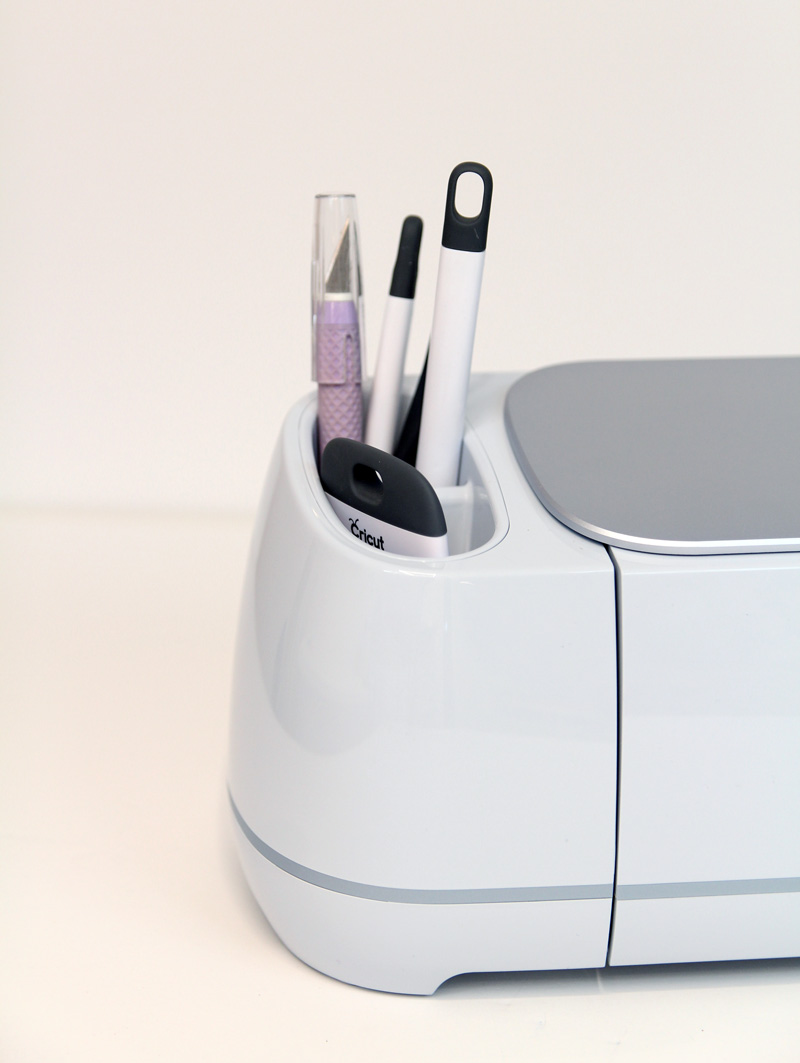 What to get with the Cricut Maker 3
When you purchase your new Cricut Maker 3, you'll want to get the most out of it with some tools that help you make your projects, as well as a starter stash of materials. So what should you get?
Good-to-have – the roll holder: Let's chat about the roll holder, because I'm absolutely obsessed with it. While you do not need this for making your Smart Materials projects, you'll probably want it to get the most out of the seamless "bulk material on a roll" experience.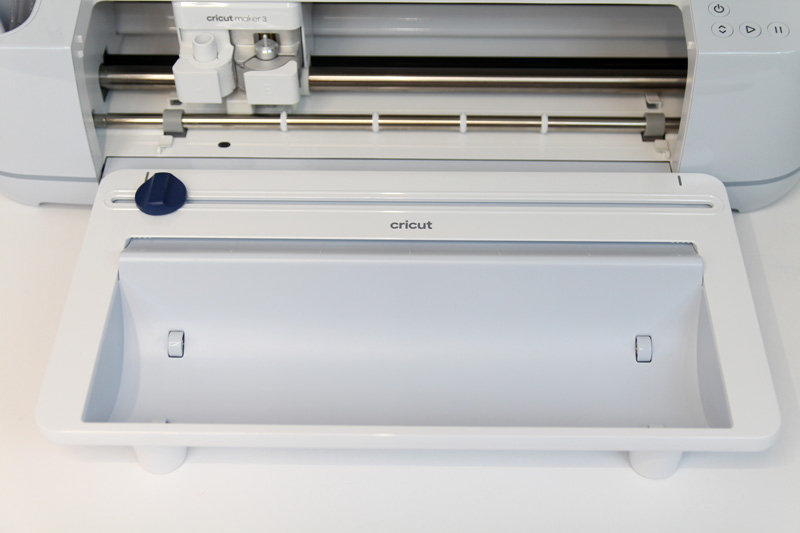 It attaches to the front of your machine to hold your Smart Materials in place as you feed it into the Maker 3. Since you'll often be working off of larger rolls, this is a handy way to keep it in place while you go and do other things. The built-in cutter seriously streamlines the process, allowing you to trim your material as soon as the cut is finished.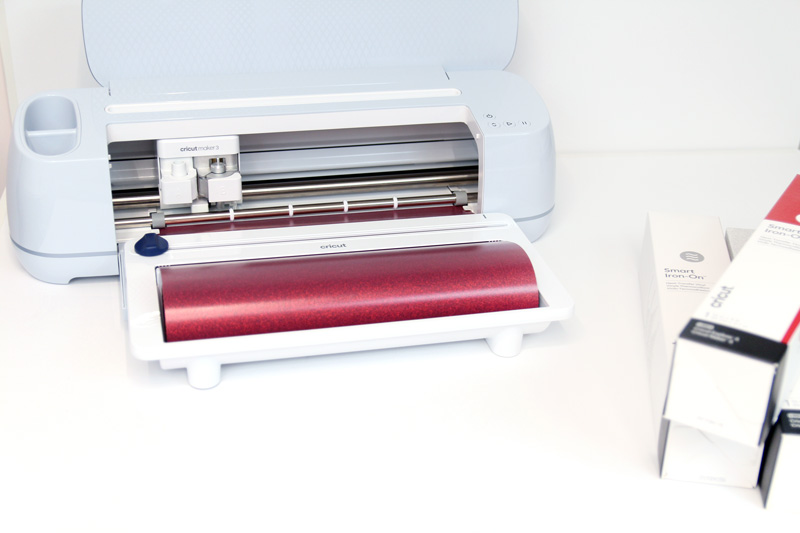 Must-have – Machine Tools: Your machine comes with a fine point blade, which is great for your basic vinyl, iron-on, and paper cuts. If you are an avid paper crafter, you'll want the scoring wheel. If you tend to cut thicker materials, such as thick leather, balsa wood, or chipboard, I recommend getting the knife blade. If you'll be cutting fabric (or even stretchier fabric-like materials, like some faux leathers and felts) you'll want a rotary blade. I LOVE the engraving tip for personalizing leather crafts, and engraving on plastic too.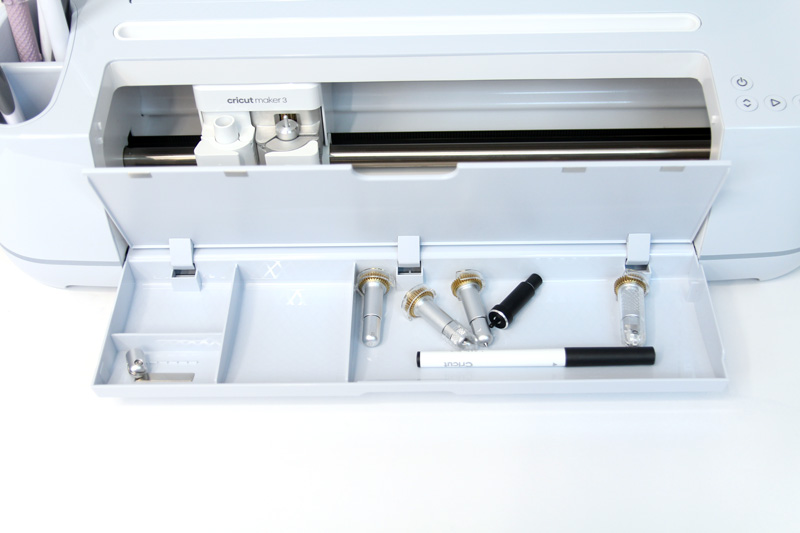 Good-to-have – Pens: If you plan to paper craft with your Maker 3, I reccommend getting a set of fine tip pens to start with and then seeing how you use them and expanding from there. I use them in cardmaking, for party decor, and for making labels for school supplies.
Must have – Machine Mats: You'll need basic mats for the crafts you do to go along with your machine! First of all, you'll be able to use much more than the three Smart Materials. You'll also get the most use out of your Smart Materials scraps with a mat. I recommend getting one mat of each to start with so that you have the one you need handy.
For lighter duty crafts, such as paper crafts, use a LightGrip mat. For vinyl, iron-on, and many other materials you'll want a StandardGrip mat. And finally, for thicker materials such as leather, use a StrongGrip mat. If you plan to cut fabric, get the FabricGrip mat too.
Good-to-have – Hand Cutting Tools: While not a must, I do enjoy having some basic hand-cutting tools handy to help me trim my materials to size. These are also generally good crafting tools to have.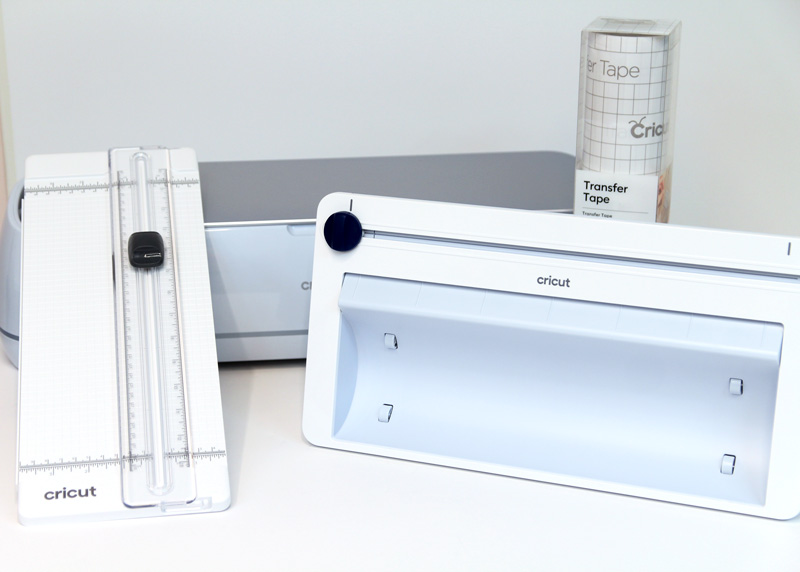 Must have – Basic Crafting tools: To help you work with and "weed" (remove the outline from) your projects, you'll want some basic tools. As in, the Basic Tool Set. The weeding tool helps you weed, the Spatula helps you remove material from your mat, and the scraper ensures your material is adhered well.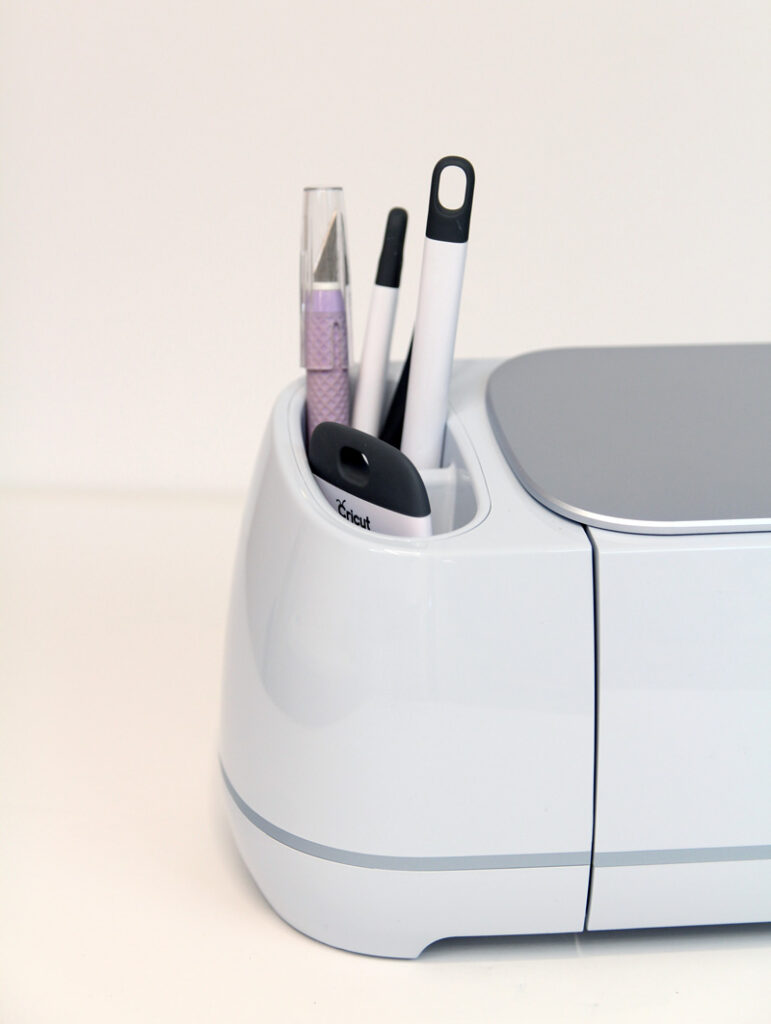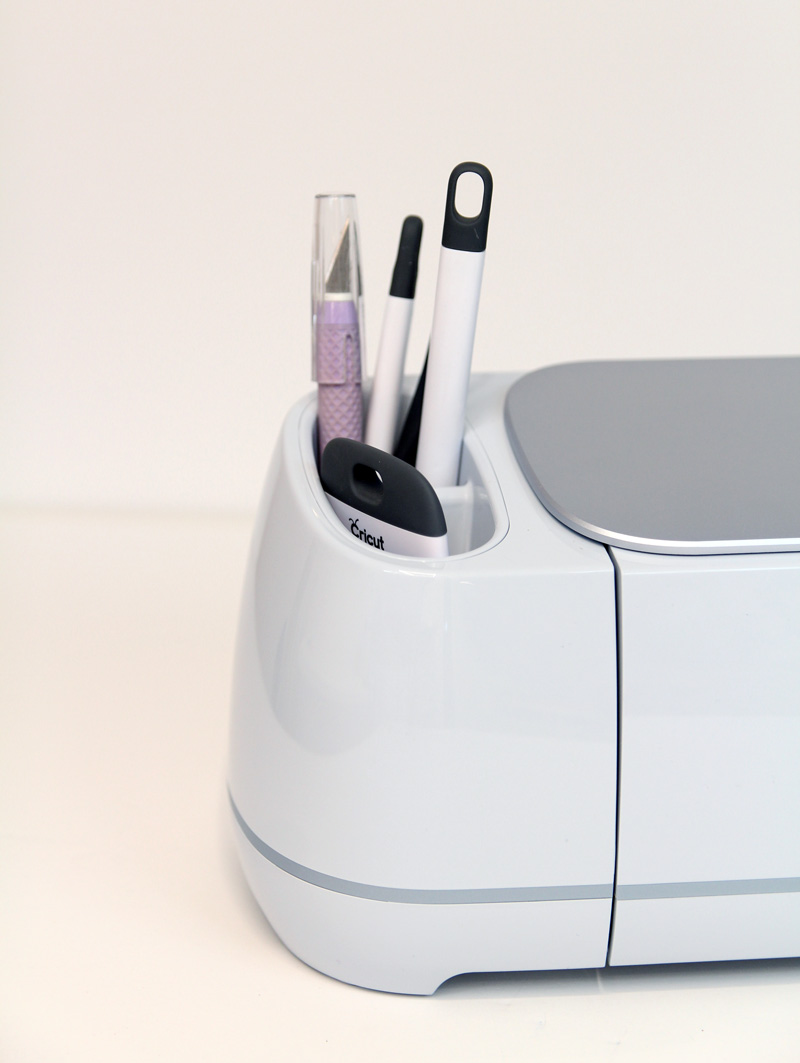 Must have – Materials: Depending on your craft of choice, get a good starter stash of Smart Materials in neutral and basic colors. If you'll be working with vinyl you'll want transfer tape as well.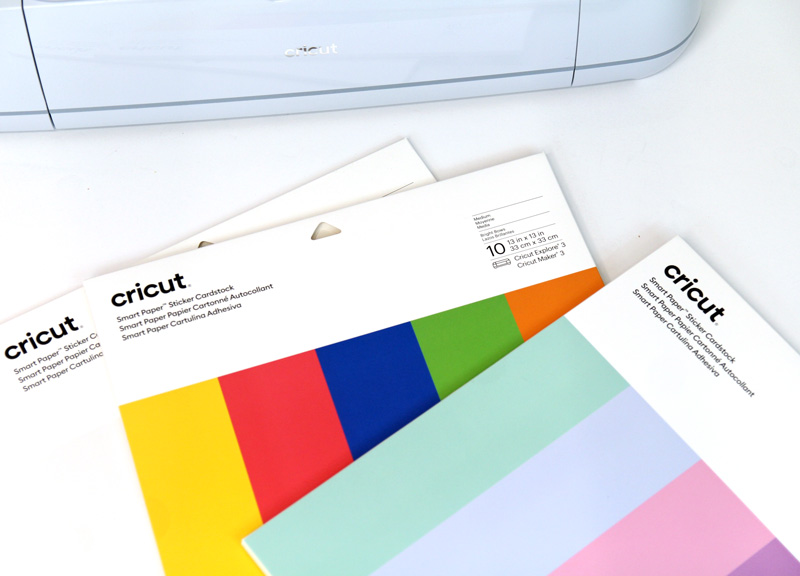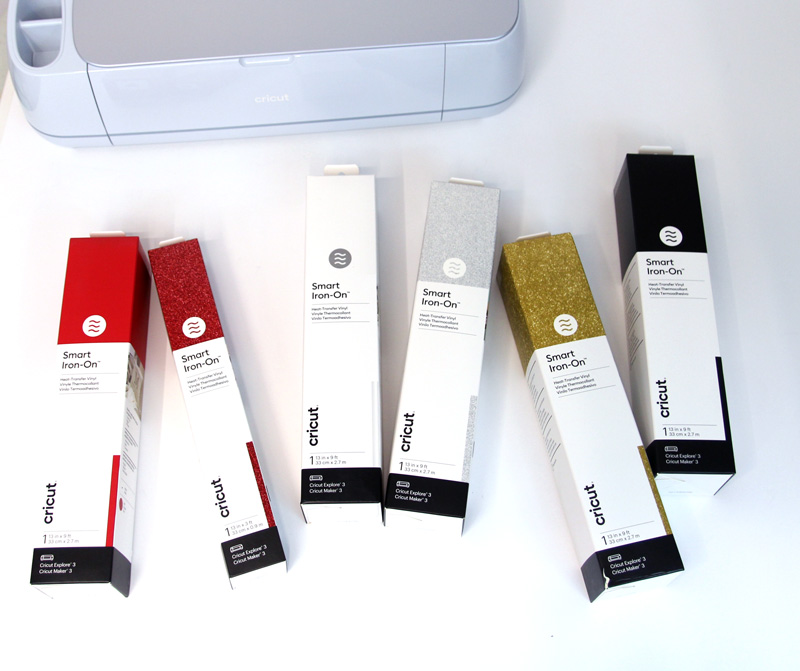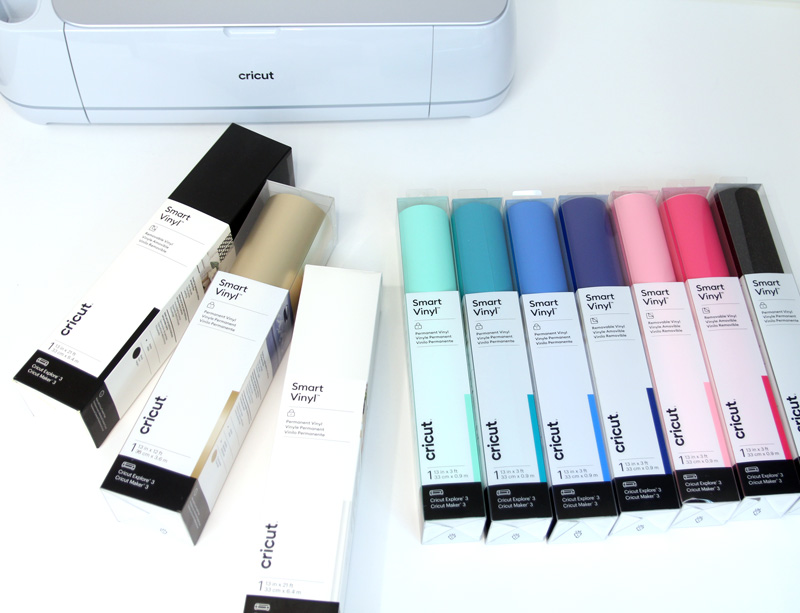 What can you make with the Cricut Maker 3?
Oh, the things you can make! First, of all, you can make everything you could with the Maker and Explore machines. Here are a few examples:
The Maker 3 is famous for cutting leather and similar thick materials. With long cuts, making wood signs – either by applying vinyl to wood or by using vinyl as a stencil – is much easier. One of my favorite long cuts is wall decals as I will demonstrate below.
Our new basement playroom came finished when we moved in, but I decided to throw some of our favorite decor pieces in there to turn it into a safari themed room. These were in the boys' room in our old house and I felt it would add a playful touch to the basement.
I used the Cricut Maker 3 to add a zebra print decal to the wall. A decal like this one can also be painted over and used as a stencil. The room is really a central open area that leads to two bedrooms, and a bathroom, with closets as well. Therefore, it has lots of little bits of wall. This section between a closet and the bathroom was the perfect choice to add a little life to.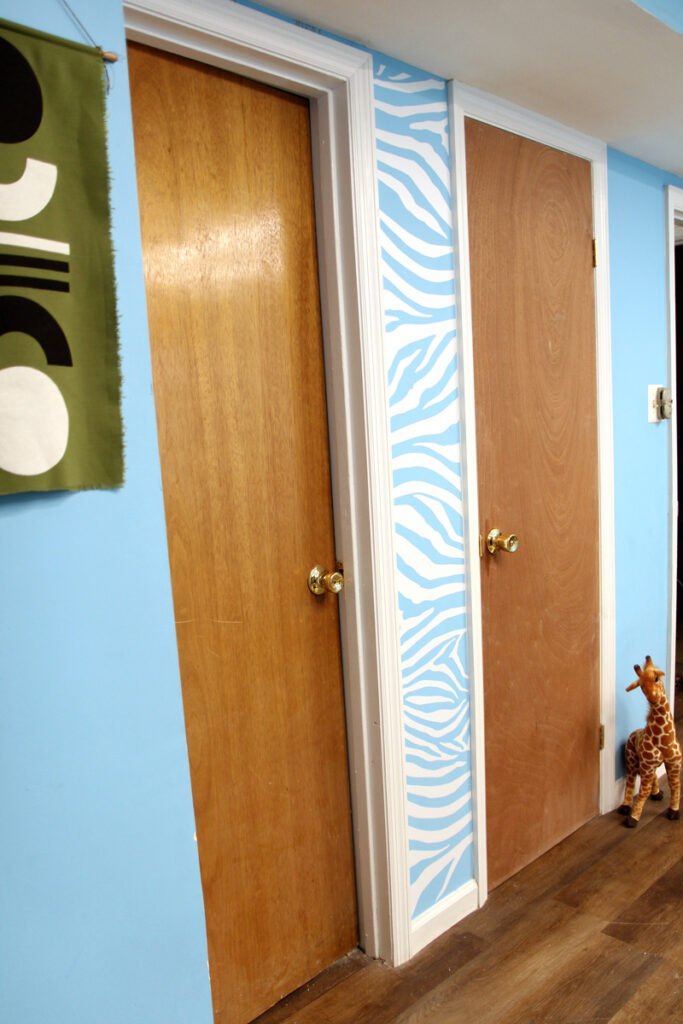 You need
Removable vinyl in your favorite color – get a 12 foot or longer roll
Optional: roll holder
Masking or painter's tape
Recommended: a second set of hands
Setting things up in Design Space
1. Create a new project and choose Image. Search for your specific image or search "long cut" for ideas. Select and insert your chosen image. Tip: if you're a beginner, choosing something with fewer, larger parts like I did is much easier.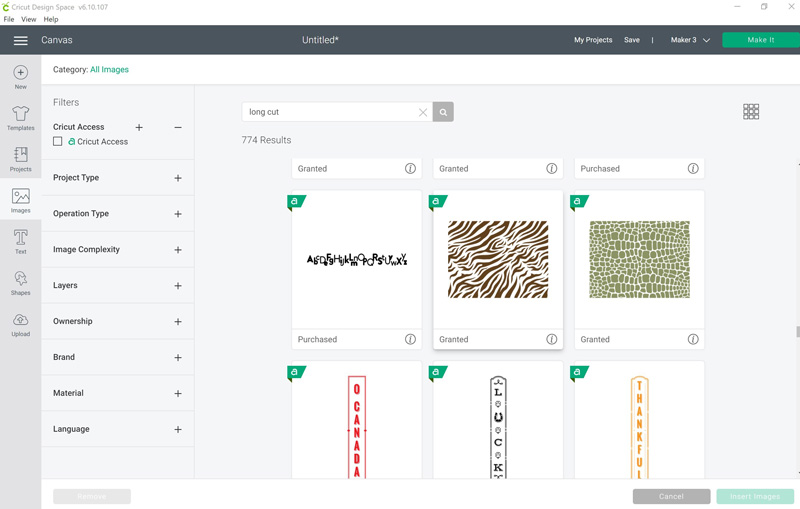 2. Note: I worked on this project on its side. So the width here is the height on the wall and vice versa…
Measure your wall and resize your zebra print so that the height (project) is the correct width for your wall. It's too long for my wall and I don't want to distort the print, so I'm going to trim it.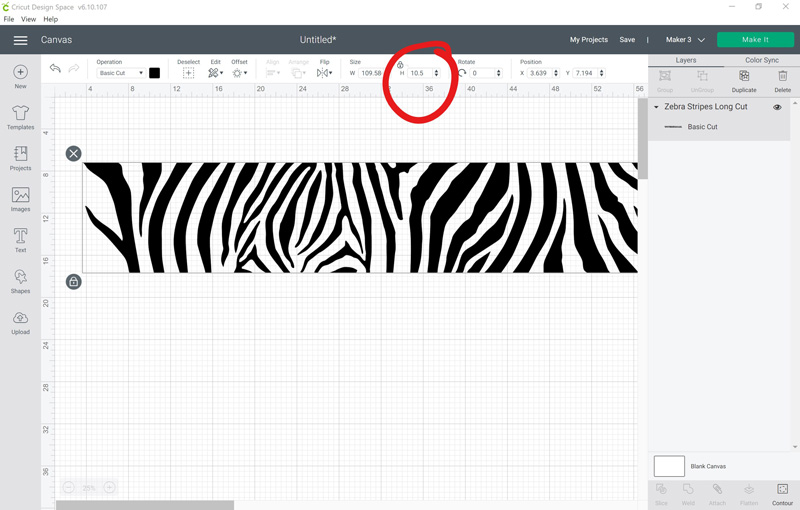 3. Once the height (H) is the correct measurement for your wall width, note the W width measurement on your project. Subtract the actual height of your wall, the height you need your decal to be. Write this down.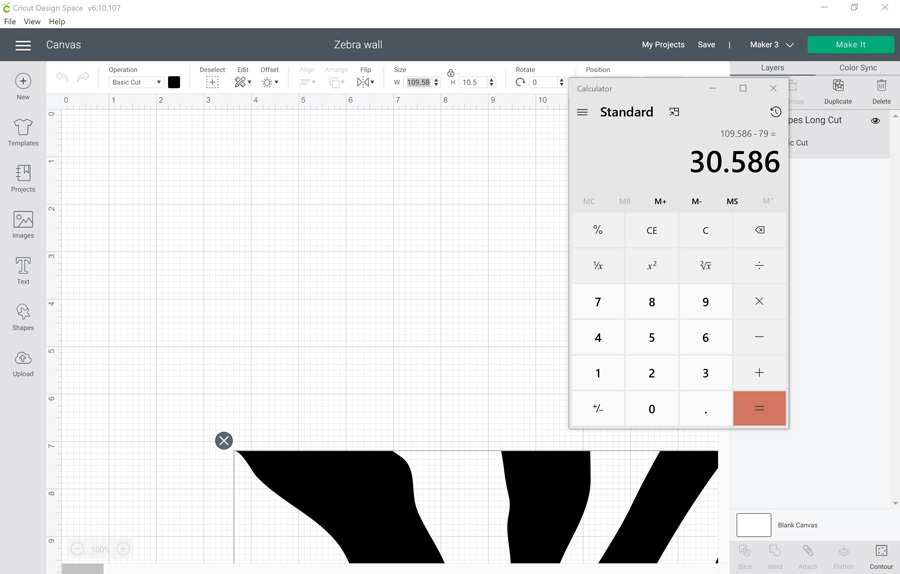 4. Go to shapes, choose a square and hit the unlock button.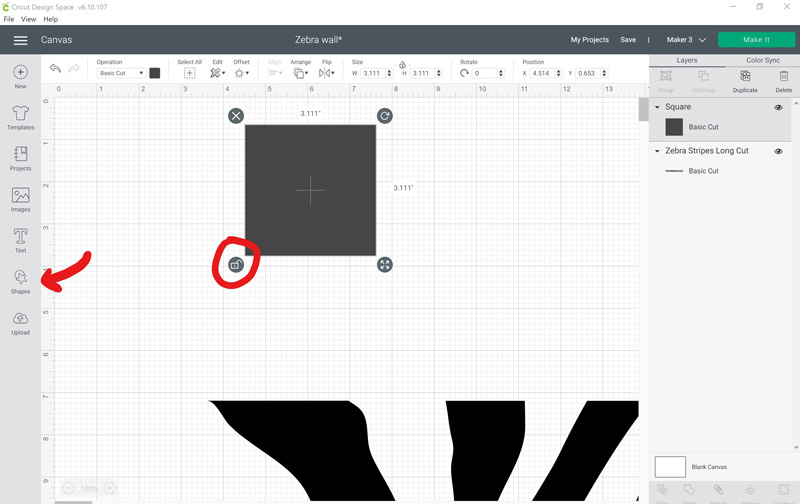 5. Make the H of your rectangle the H of the zebra print. Make the W the difference that you came up with in step 3. Place the rectangle over your project and align it so that it's perfectly centered over your print (center vertically) and aligned to the right.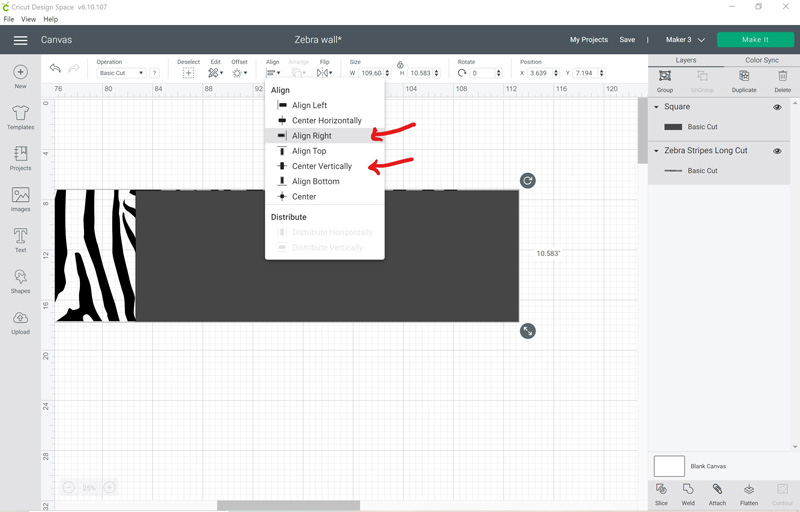 6. While they are still both selected, hit Slice. You'll now have four layers. Delete all but the main zebra print layer.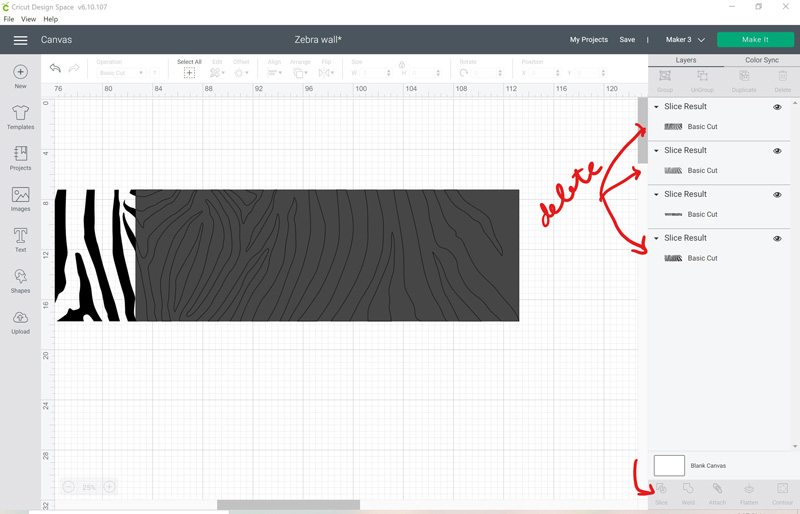 7. Your zebra print should now be the perfect size for your wall! Hit "make it" and follow the machine instructions to cut your project.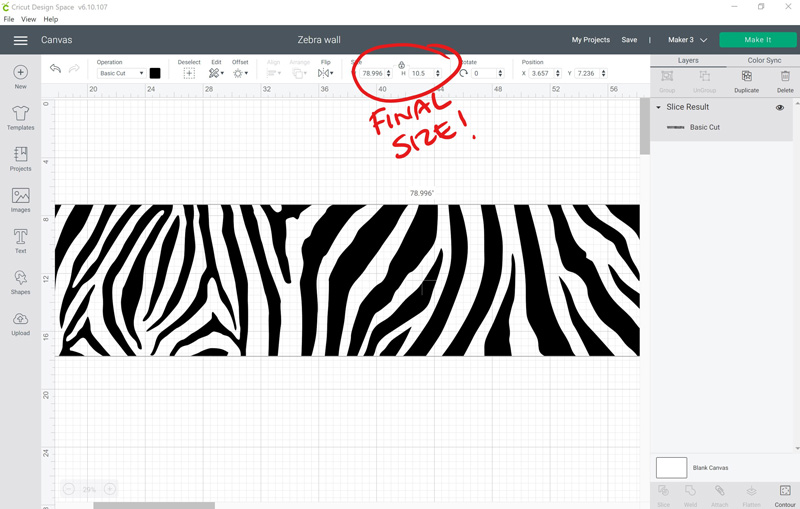 How to make the safari decal
1. Load your roll of vinyl into the roll holder and attach it to the machine. Follow machine prompts to load and cut your vinyl. Make sure you have a generous amount of space behind your machine for the loading and cutting stages – your entire decal will be coming out of the back slot. I pulled the table forward a little and let it feed between the table and wall and onto the floor.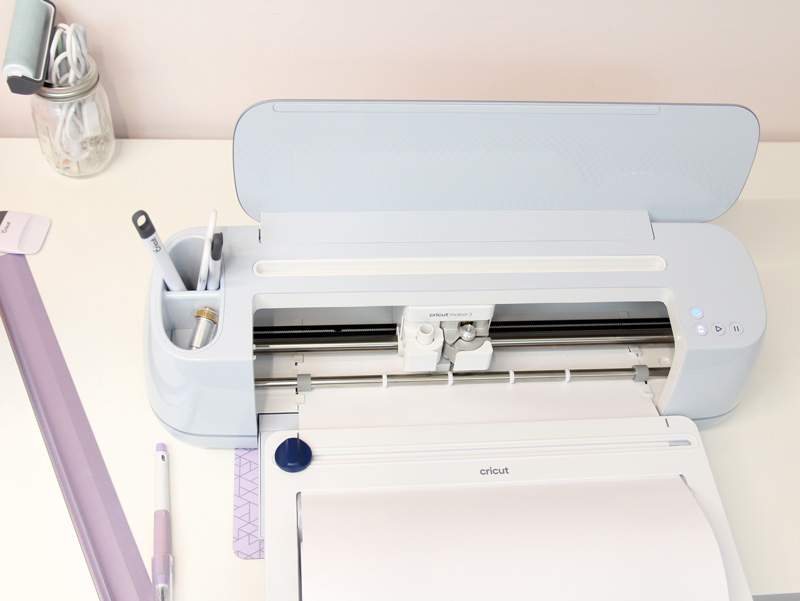 2. Weed your project, removing the outline of your zebra print. Use a scraper to adhere transfer tape. Start from the top, removing the backing of the transfer tape as you go along. You may find it easier to work in increments with multiple pieces of transfer tape.
3. Without pulling off the backing, use masking tape to position your decal and tape it to the wall. Start pulling down your vinyl backing. I had my husband hold the decal from the bottom away from the wall. Be patient as you pull it away. The entire installation process took about fifteen minutes – not bad as far as home decor projects go, but not like ripping off a bandage!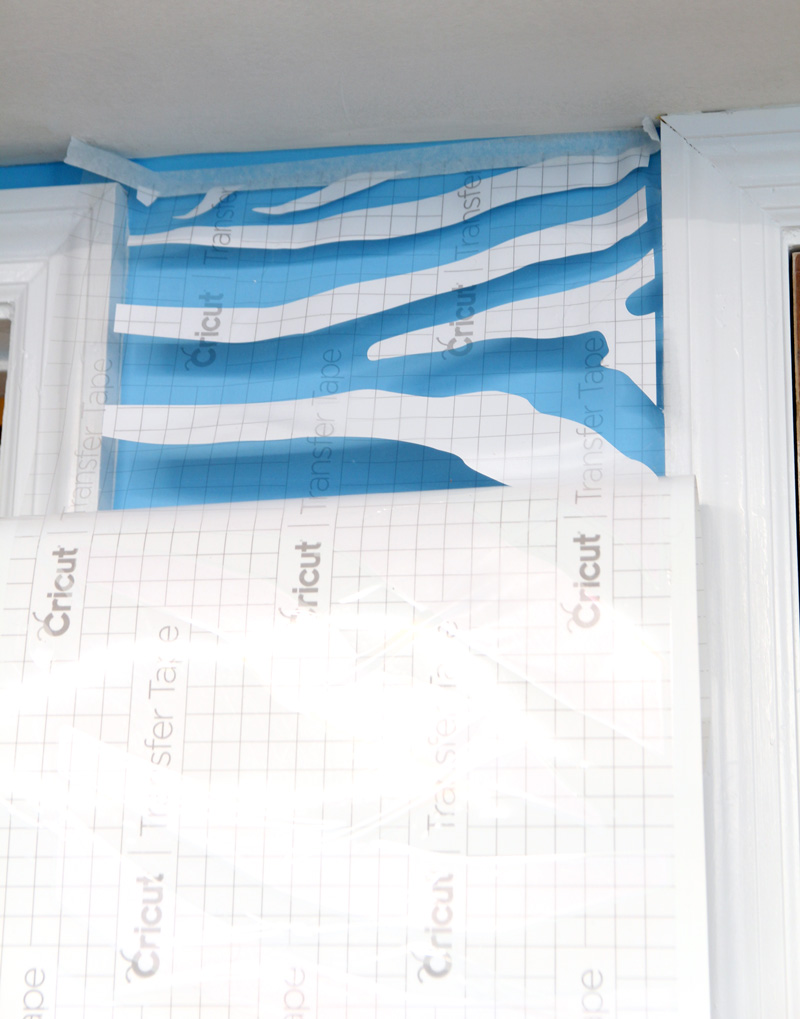 4. When you're happy with the positioning, work from the top downwards, from the center and out to the sides of each stripe. Use the XL scraper to transfer your design to the wall. Pull off the transfer tape slowly when you're done. Again, you may want to trim the tape mid-way instead of working with a large piece.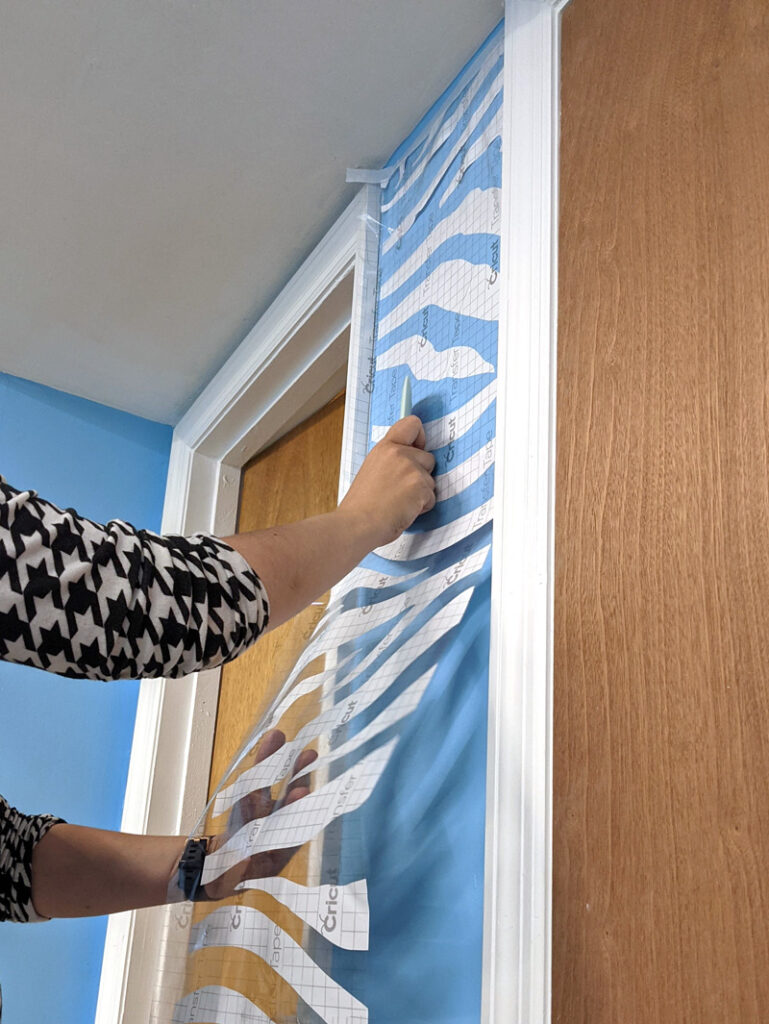 Your Safari themed playroom mural is complete! Isn't it so simple and cute?!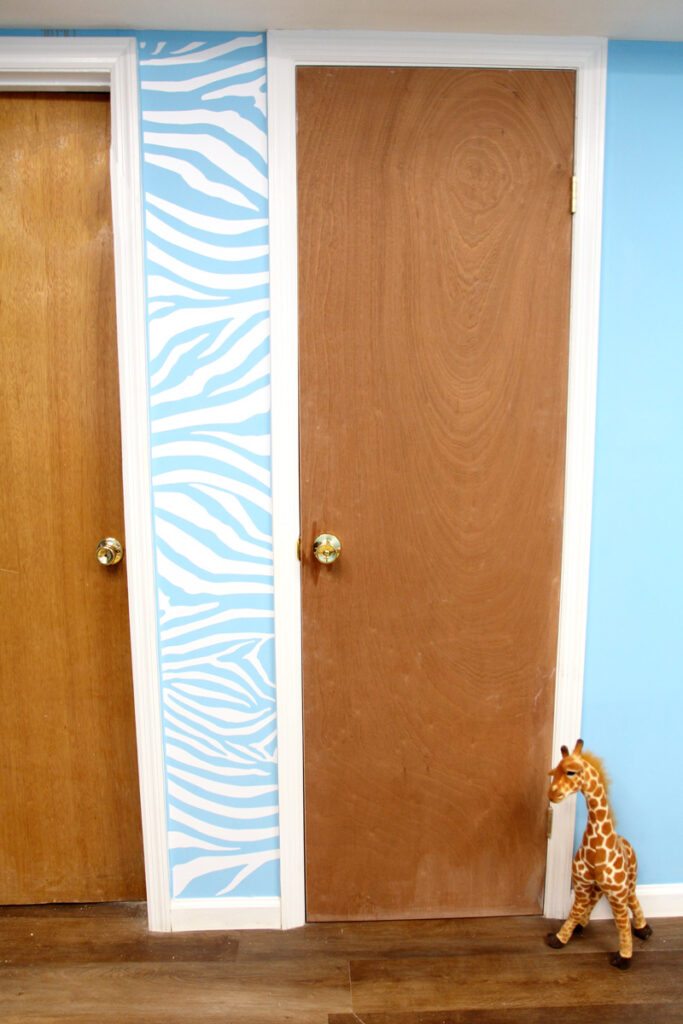 What's going to be your first project you make with your new machine? Got any follow-up questions about this Cricut Maker 3 review? Comment below!