Babies outgrow their clothing so quickly – it's practically new by the time they're done with it! I invited fellow mom with a bit more experience than me, Jess Weaver, to share with you where to sell used baby clothes for cash! First, check out my guide on how to price used baby clothing and then scroll down for where to sell it. Disclosure: this post contains commissioned links and images.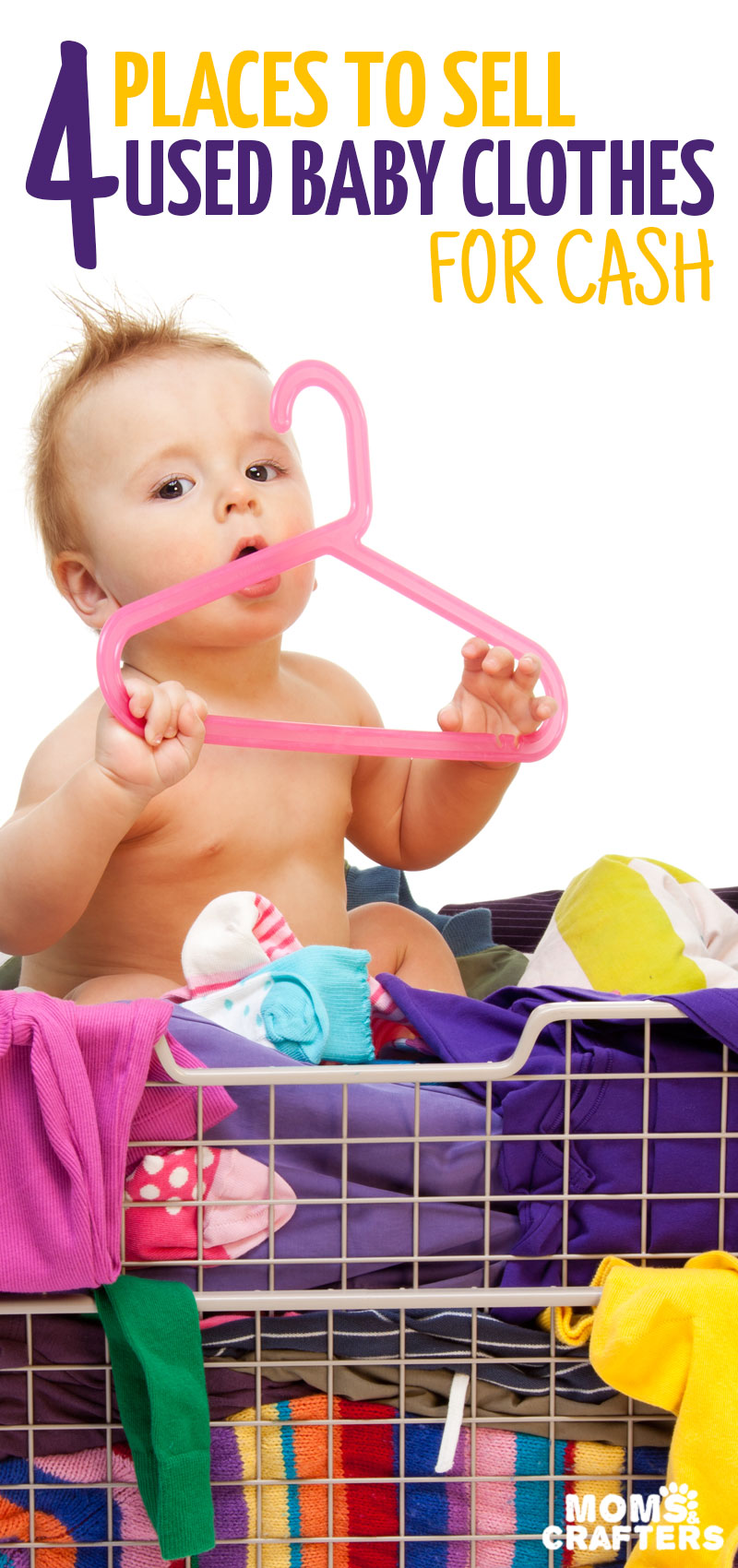 When you have kids, you will find that the amount of clothes in their closet likely surpasses the amount of clothes hanging in your closet.
Especially when they are babies.
Babies often need multiple outfits per day due to drool, spit up, and even diaper leaks and blowouts. They also outgrow their clothes so quickly it is necessary to have numerous sizes in their closet to keep them covered through growth spurts.
However, once the clothes are outgrown, it can lead to numerous storage totes. If you are looking to free up some space, offload those baby clothes and make some cash off of them. Here are some great places to sell used baby clothes.
Where to sell used baby clothes for cash – garage sale sites:
If you are not a fan of filling up your garage, while strangers roam around and shuffle through your belongings, consider selling your clothing online. There are an incredible amount of garage sale groups on Facebook, so find a few that are local to you, and start listing.
Are you one of the few that still does not have a Facebook account? Not to worry, Craigslist.com is still a great way to list your items!
No matter where you choose to list your clothing, just be sure to meet your buyers somewhere safe, like your local police station parking lot. I have sold so many items on these garage sale sites, especially having four kids. Safety is always super important. I like to do bin pickups. This is where you set the item out and then the person comes to pick it up on their leisure. I have them leave the money in an envelope or somewhere else safe.
Where to sell baby used clothes for cash Locally: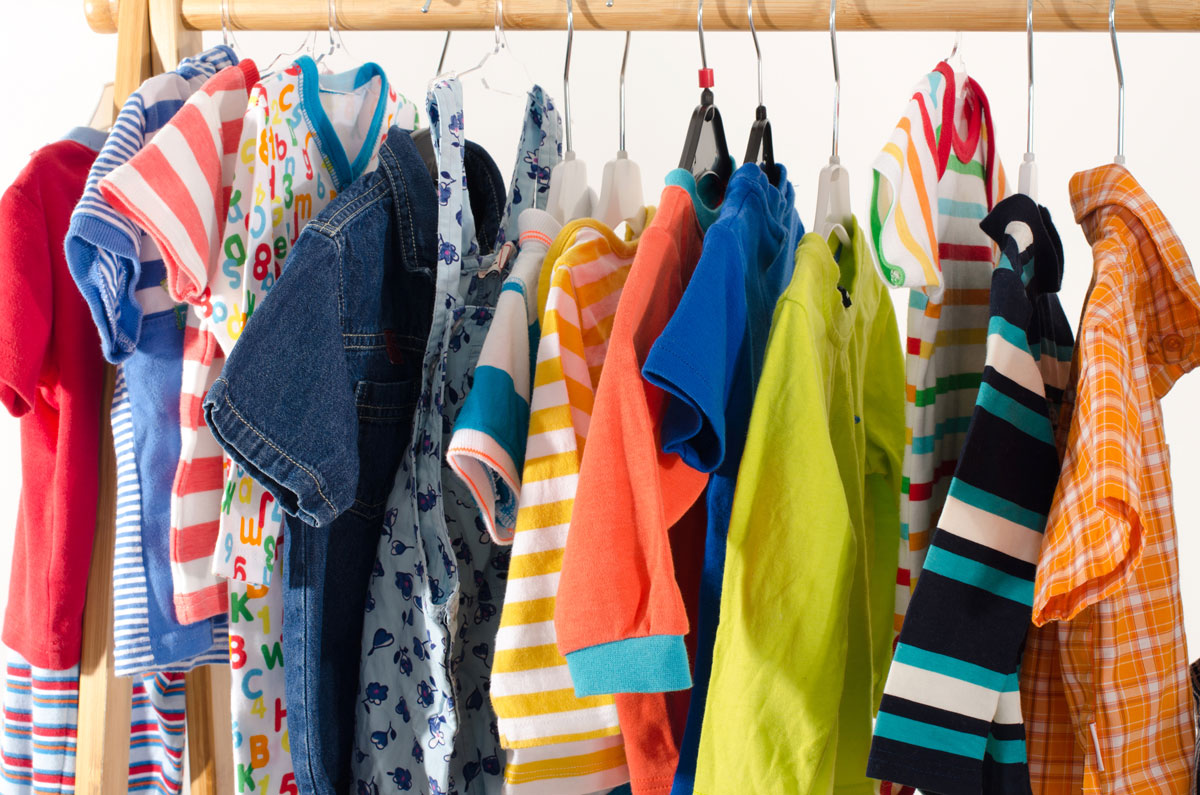 Consignment shops sell gently used clothing for girls, boys, and all sizes and brands. Going this route is great when you are looking to sell lots of clothing, instead of just outfits here and there.
While you may not get quite as much cash back, from selling the articles of clothing individually, it is your safest route.
Children's Resales are basically a massive children's garage sale. They most often occur in early spring, and late summer. Some resales will have you purchase tables or space, and you can physically be present to sell your children's clothing. Others simply ask you to price and hang your items on hangers, while the resale volunteers hang, organize and cash people out.
Weeks later you will have a check in hand! One of my favorite children's resale shops is Once Upon a Child.
Where to sell used baby clothes for cash online:
Yes, there are still people who do eBay out there. If you don't want to leave the comfort of your own home and want to earn cash, eBay is a great option.
People head to eBay for their "lots." This means you can sell your baby clothes online in bulk and people will buy them. As long as the baby clothes are in good shape, you can expect to make a good chunk of money selling everything online.
If you don't want to resell on eBay, there are TONS of online shops for reselling your kids clothes. Here are a few favorites:
Sometimes you can sell to friends or family to make cash for those baby clothes. Whatever you don't sell, you can always give away too.
I have a small box of baby clothes put away from my daughter, sometimes the items are more sentimental and not worth selling. For those items you are ready to get rid of, you can make some serious cash for them! I will say that the baby clothes that are in better shape make the better money, as do designer brands.
Want to share where to sell used baby clothes for cash? Comment below with your most successful spots!
---
About the Author: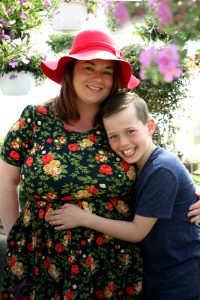 Jess Weaver has been a work at home mom for almost 8 years. She owns www.jessleewrites.com and specializes in copywriting and ghostwriting. She's the mom of 3 boys and 1 girl. Her time gets filled with writing, baseball, teaching her kiddos, and exploring the world with the fam.