My toddler is obsessed with both helicopters and airplanes, so I've been crafting with him in mind! This airplane craft is a follow up to my helicopter craft, both of which are very much enjoyed and played with by my little man!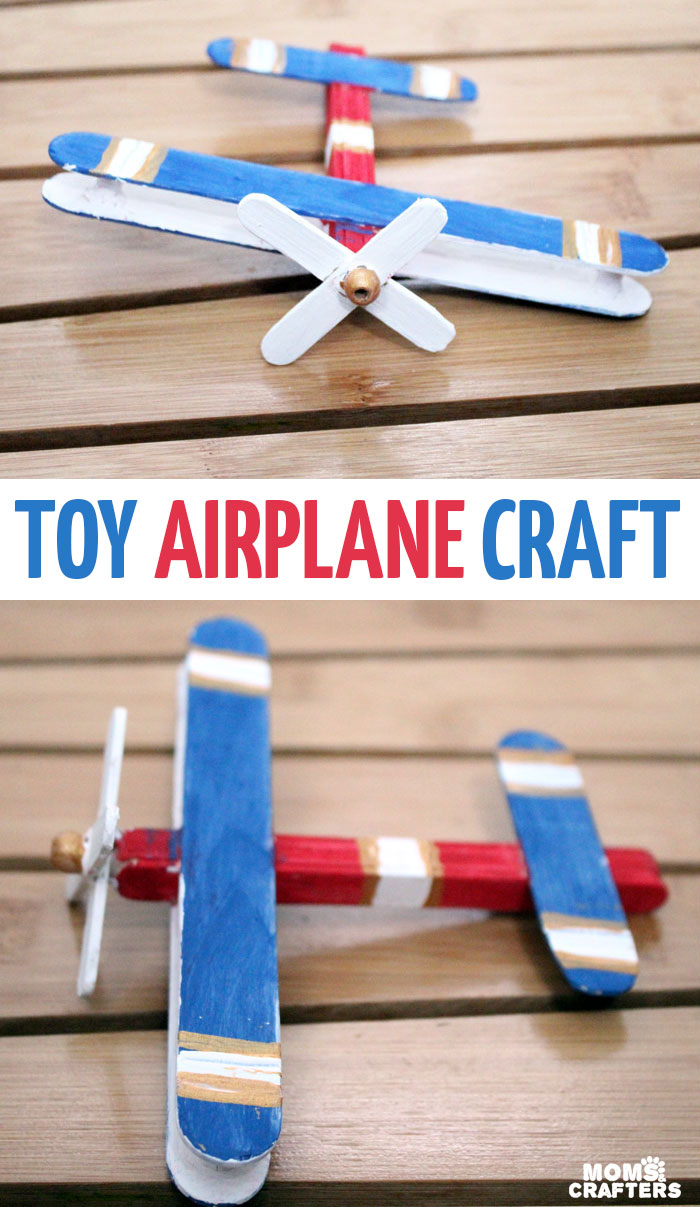 I made this craft as a simple wooden toy for M, having in mind that he can actually fly it. It didn't fly quite as smoothly as I expected, but since it's a lightweight toy, I am fine with him throwing it as long as no one is around…
Disclosure: this post contains affiliate links.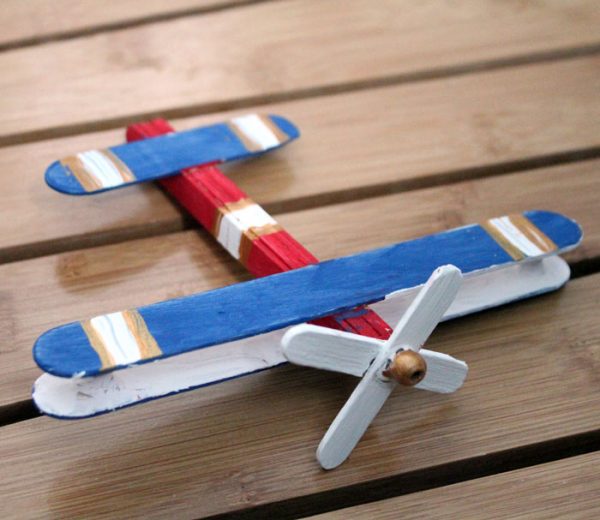 I used tacky glue as my glue of choice, figuring that it's a lightweight, porous material that will stick easily. I am happy to say that I was right, and it's really holding up, even with some abuse.
Becuase I used tacky glue, it's much easier for kids to follow along with (though a bit complicated for a toddler…), and perfect for young boys or girls who like all things flight!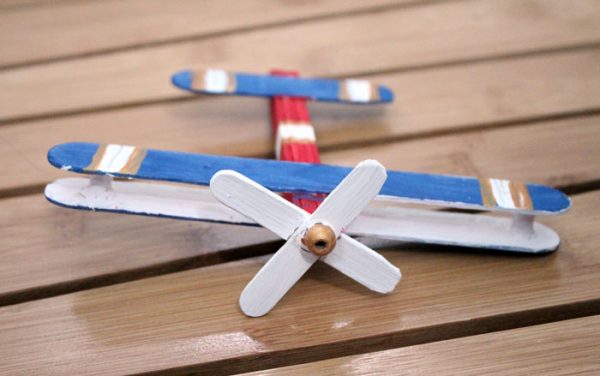 Painting it is the open-ended part, and lots of fun! I chose red, white, and blue in the spirit of patriotism, but added a bit of gold metallic paint just-for-fun.
Enjoy this cheap and easy airplane craft – have fun with it!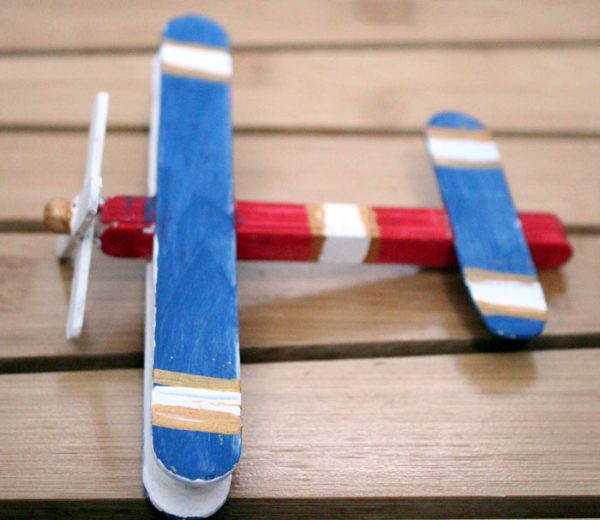 ---
What you need to make an airplane craft:
---
How to make a wooden toy airplane craft:
1. Glue together 5 narrow craft sticks on the wide, flat side.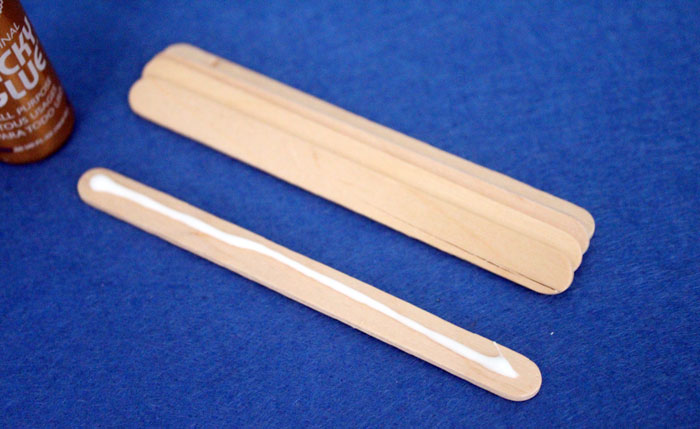 2. Gue them in the center of a jumbo craft stick so that just a bit sticks out over the edge.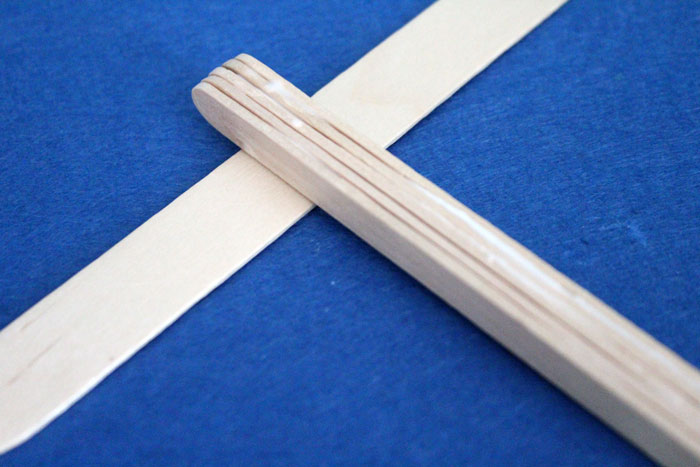 3. Measure a bit of paper straw so that it's as long as the width of a regular craft stick.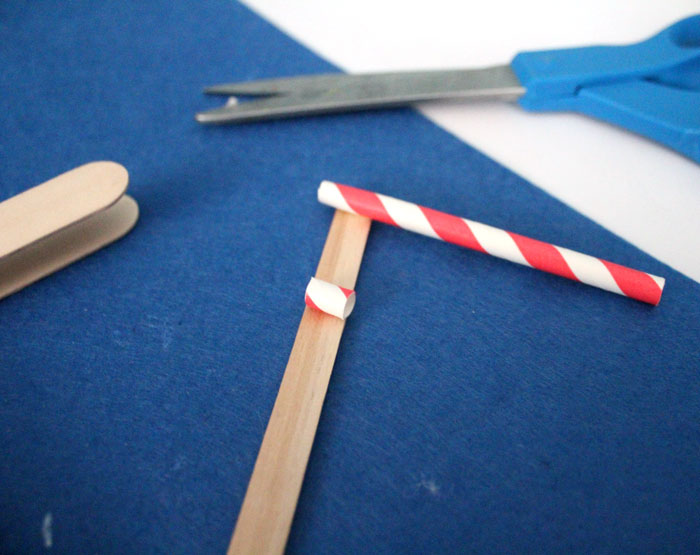 4. Glue it with plenty of tacky glue on both sides of your jumbo stick, as pictured.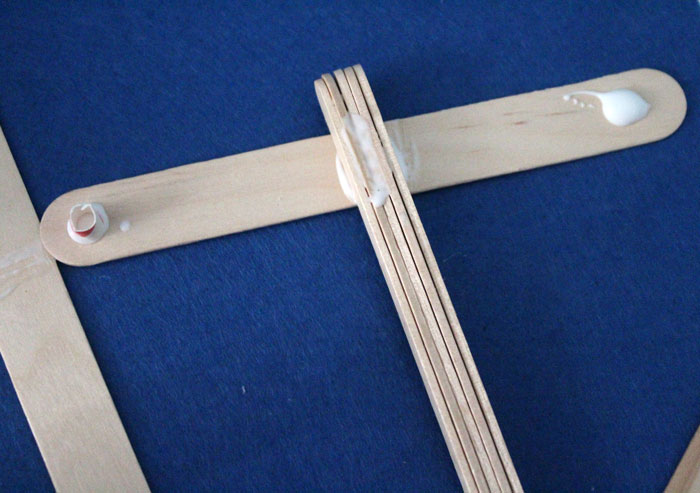 5. Add more glue to the top of the straw bits, and place another jumbo craft stick on top.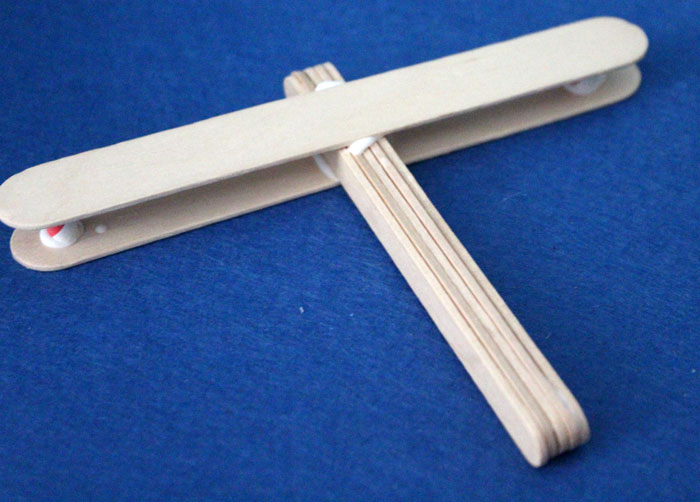 6. Break or cut a jumbo craft stick in half and cut the end so that it's rounded (a strong pair of scissors will do the job). Glue it on top toward the back of the plain, and allow your entire airplane so far to dry completely.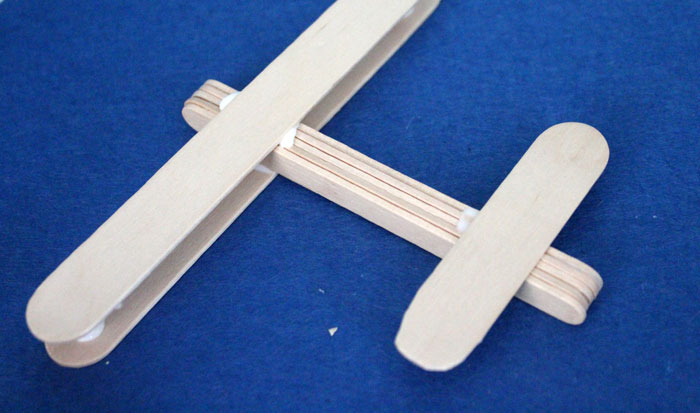 7. For the propeller cut in half and round off a regular sized craft stick. Glue it to the front of your plane in an X and add a wooden bead on top. Prop the whole thing in a cup (a large SOLO style cup works great!) and let it dry completely.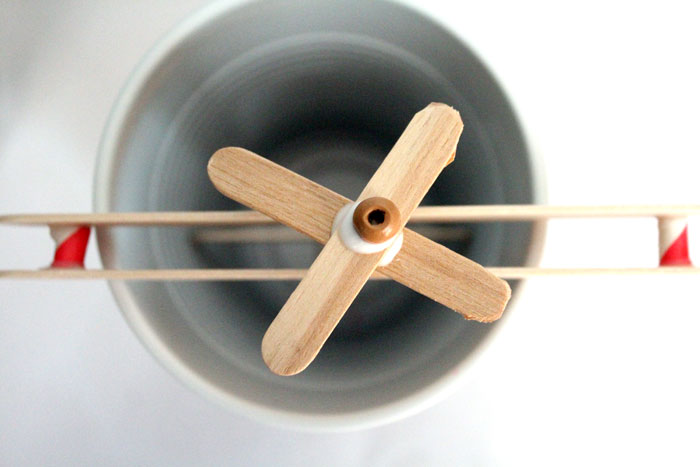 8. The funnest part is coloring your airplane! It's a challenge to get into the small spaces (so if this concerns you, stick to one color) but I enjoyed it.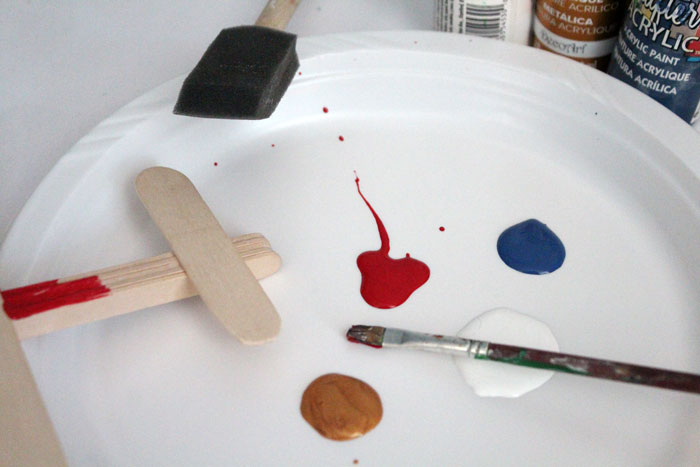 If you want you can seal it with a finishing glue or decoupage medium, but I didn't.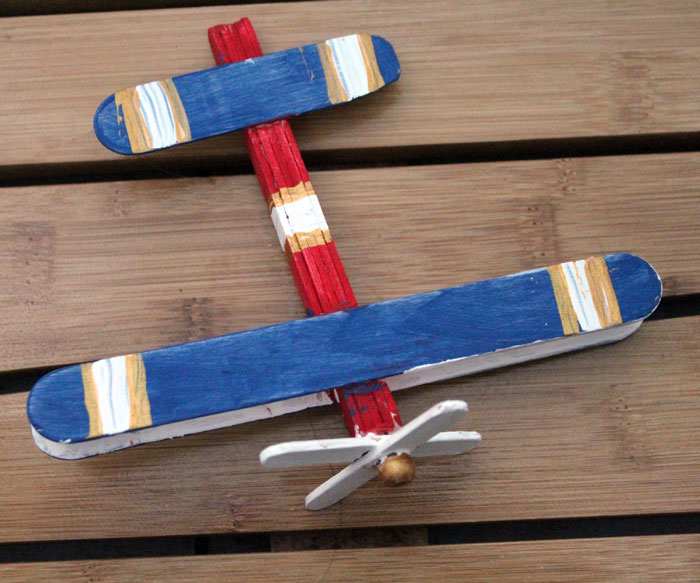 So far it's been sturdy. We "flew" it a few times (it doesn't float like a flyer but it throws as you'd expect a toy this weight to throw) and it's holding up. E6000 glue would most likely keep this for a bit longer, but I wanted to keep it kid-friendly. So far, so good!