Welcome to the Baby Bjorn Baby Carrier One review as part of my traveling with toddlers series! Before I go on to tell you all my thoughts on the latest and greatest from Baby Bjorn, I thought I'd share with you a travel tip, as usual: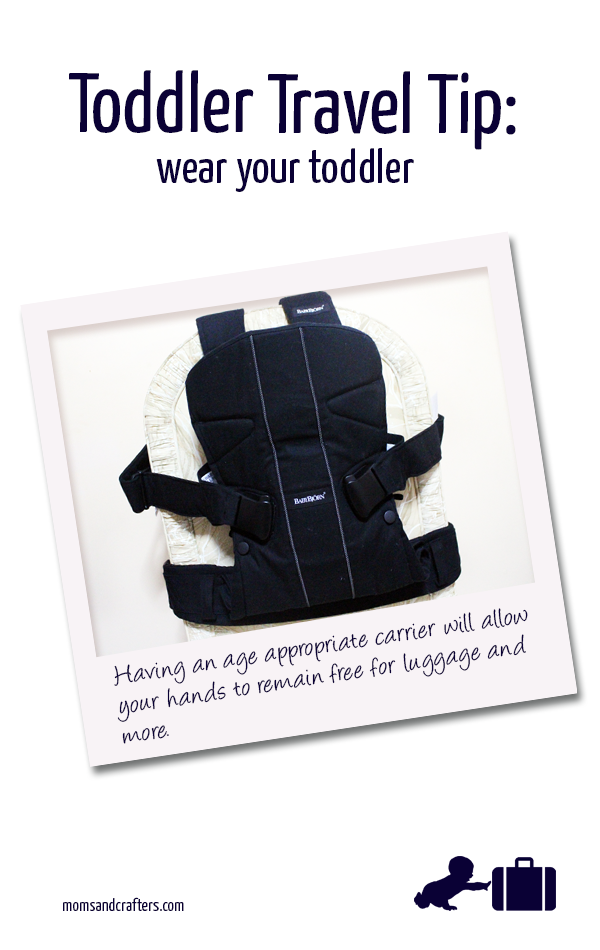 Baby Bjorn has long been a leader in baby carriers, and their new generation adds extra features and versatility, expanding the usability for the toddler stage.
Why a baby carrier is a must when traveling with toddlers: When we traveled with my baby when he was three months old, there was no way we would have managed without a baby carrier! Now, with a restless sixteen month old, I don't anticipate it to be any easier.
He WILL want to be held. A lot. And he will try wriggling out of our arms to crawl around the germy airport. Our stroller can help, however we will definitely enjoy loading it with all our carry-on baggage, and having our hands a bit freer. Not only that, but we will likely not have our stroller available for the few hours stopover in Russia, judging from previous experiences. So, for us, a baby carrier is a must.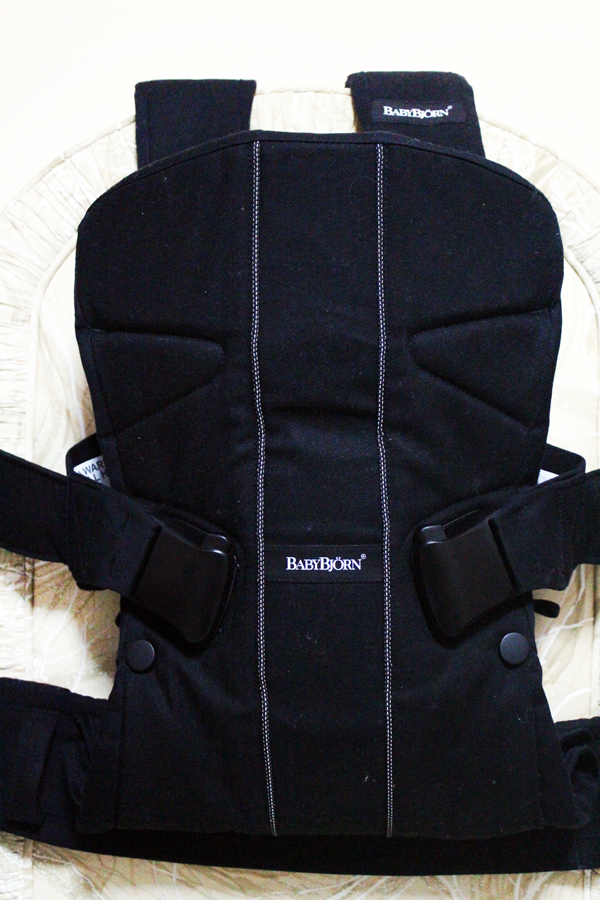 Finding a baby carrier for toddlers is a challenge. Since the nurturing of baby-wearing is mostly targeted toward the infant years, all the compact and comfortable carriers seem to be targeted toward that. The others are bulky, metal-structured hiking backpacks that will be a pain to schlep along.
The Baby Bjorn Baby Carrier One features four carrying positions that take you from newborn to three years old. It's a soft carrier, that's ergonomic and structured, and built to be simple to use.
Features of the Baby Bjorn Baby Carrier One: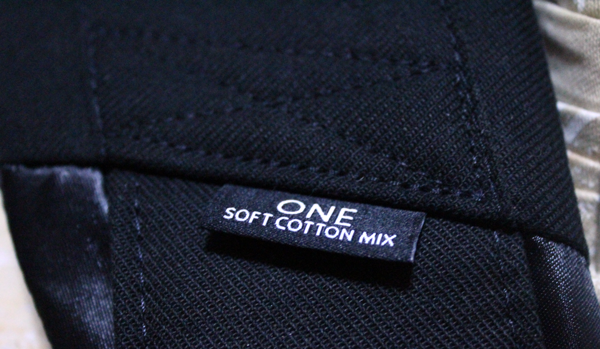 Total age range: 0-3 years
Total weight range: 8-33 lb or 3.5-15 kg
Outward facing: from 5 months – 26 lb
Four positions: newborn inward facing, toddler inward facing, outward facing, and back carrier.
Available in cotton mix and mesh
Available in five color themes
Machine washable
Made from taste-safe and skin safe materials.
Roll it up and secure with the strap for portability.
Change between newborn and baby/toddler with a zipper – no inserts required.
Satin textured waistband allows it to glide smoothly from front to back.
Switch between spread legs and dangling (for forward facing) with a simple zipper
Fasteners narrow leg openings for newborns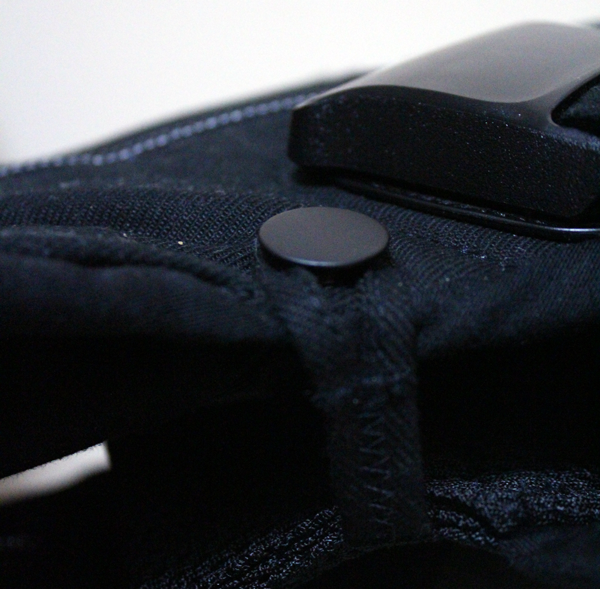 The truth is, the Baby Bjorn Baby Carrier One is full of features, and I'll discuss it a little more below…
My favorite features, thoughts, and critiques:
When I put my baby inward facing, he did not like it. I think that's been the case for a while, and is totally normal, as toddlers do not like to be to contained. When I switched him around to back-carrier, he started giggling and loved it! Which toddler doesn't love a piggy-back ride?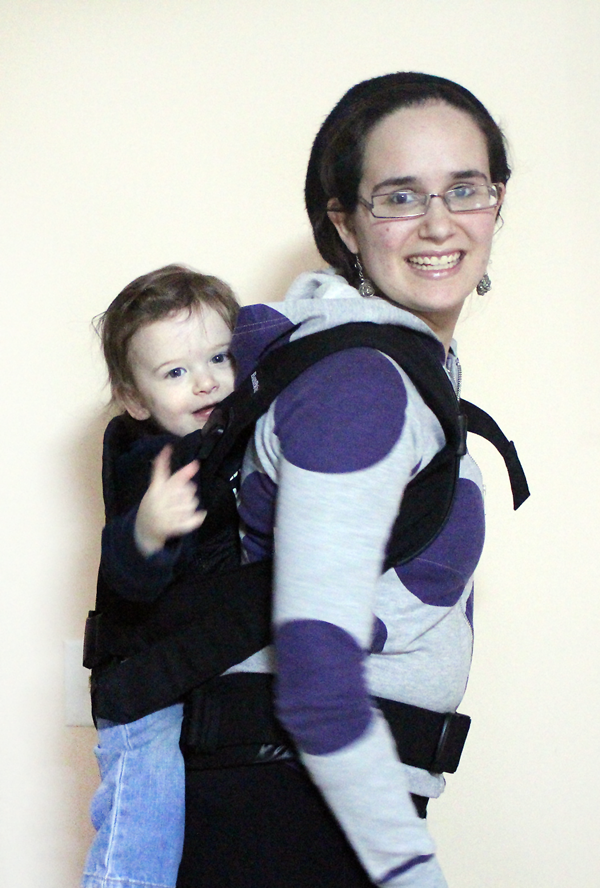 I am somewhat weak, with a bad back, and I did not find this too difficult to carry around. I'm sure hours and hours would not please my back, but we do plan for my husband to step in here. Overall, it is very ergonomic, with the wide, supportive waistband.
The Baby Bjorn Baby Carrier One is built for independence. It's made so that you can place your baby in on your own, and then switch it to back carrier. The satin-lined waistband allows it to glide smoothly, and shows that Baby Bjorn had functionality in mind when creating each detail.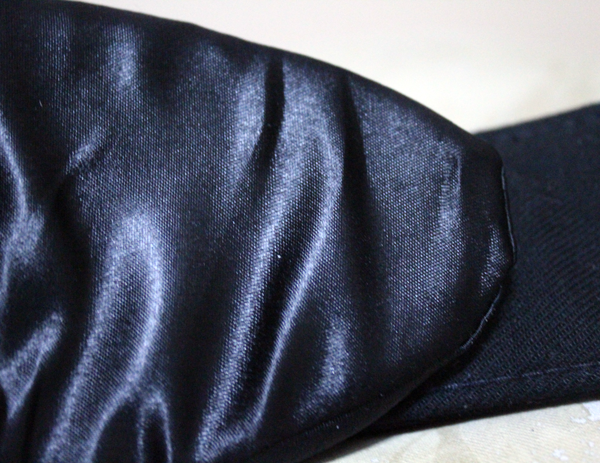 In addition to that, the various belts and buckles – both the ones that open the carrier to insert the baby, and the ones that offer shoulder support, are made sturdy, and easy to use. Those, and the waistband buckle click into place so you know you've closed it securely.
Everything is adjustable so that the fit is perfect. They are easy to adjust on your own, allowing for independence when using this baby carrier. Once again, in the theme of attention to detail, the waist straps have loops to secure them into place so that they don't dangle.
One of the main upgrades of the Baby Carrier One over the previous generation is that it has baby's hip development in mind, lowering the risk of hip dysplasia caused by baby carriers. That being said, the outward facing position does require the zippers to be open (and legs dangling.) Since it's not recommended before five months (the most important time in for hip development), that is not a critical flaw. In addition, I do find this to be the case with any baby carrier. In general, outward facing is NOT recommended for extended periods. I do appreciate how easy it is to switch the leg position using the zippers.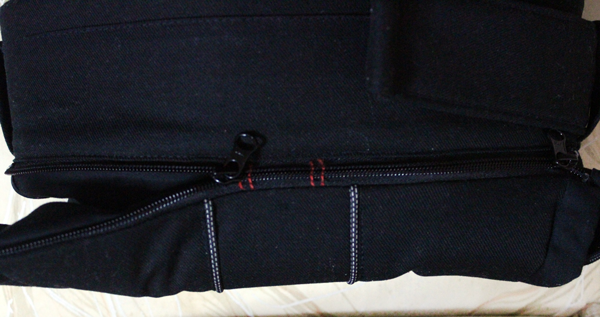 Speaking of zippers, Baby Bjorn totally eliminated the need for a newborn insert by allowing the position to be switched using a simple zipper:
And finally, they've included built-in instructions in the form of two long soft tags, that roll up nicely into a tiny little pocket.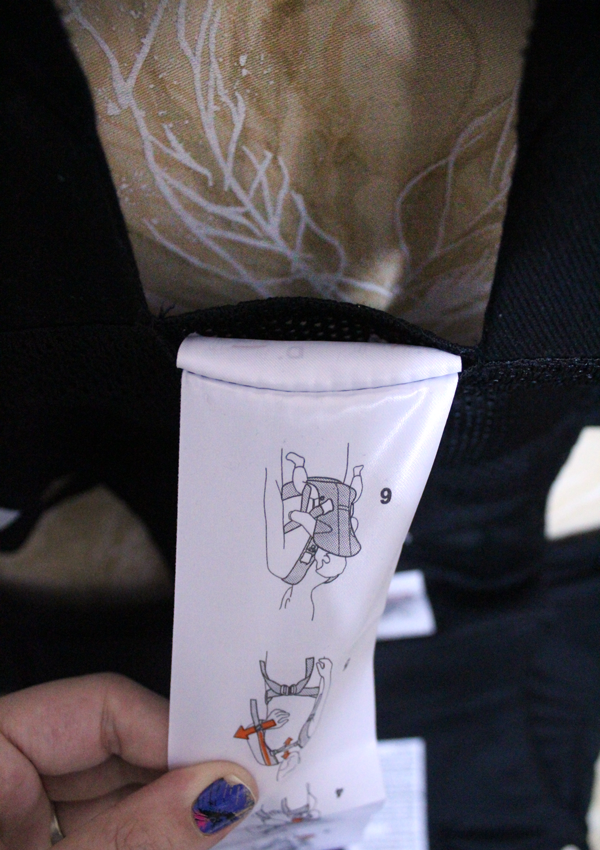 I found it easy to use after simply watching their instructional video below once:

A few critiques: There are a couple of things that do bother me about it. Firstly, I find that the fabric on the cotton mix does attract lots of lint. I do appreciate, though, that it's machine washable, however you might want to go for the mesh option if this will bother you.
Second, I find the infant head support hard to fold down for carrying a toddler. It only stays in place after some prying. As a back carrier, this does not matter to me, as it provides more back support for him. As an outward facing carrier, this will likely annoy, however, because of the hip dysplasia issue, we will likely use it like that very infrequently.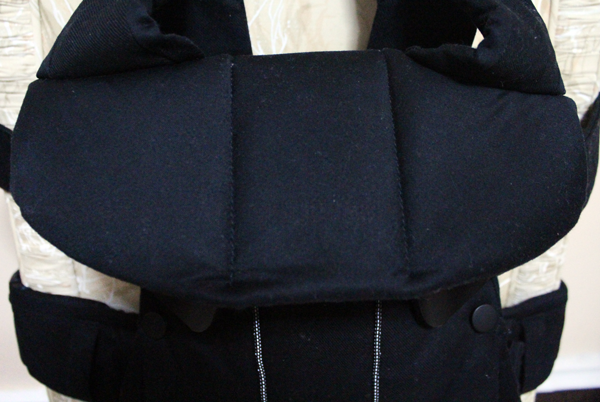 Overall, this is a great functional baby carrier, perfect for making a flight with a toddler easier! We will likely be rolling it up and stowing it in the basket of our stroller for our day trips too, as it's compact, and will be convenient for when our toddler wants to be held.
Connect with Baby Bjorn:
Website | Facebook | Twitter | Purchase the Baby Bjorn Baby Carrier One
Disclaimer: I received the product(s) mentioned above to facilitate this honest review. All thoughts and opinions are my own, and I was not paid to endorse it. This post contains affiliate links.
Follow along with the Traveling with Toddlers series by clicking on the image below: