I've decided to share with your our 15 best first books for baby. Reading to children from a young age is very beneficial. It helps with language development, and communication, and creates special one-on-one time with the adult.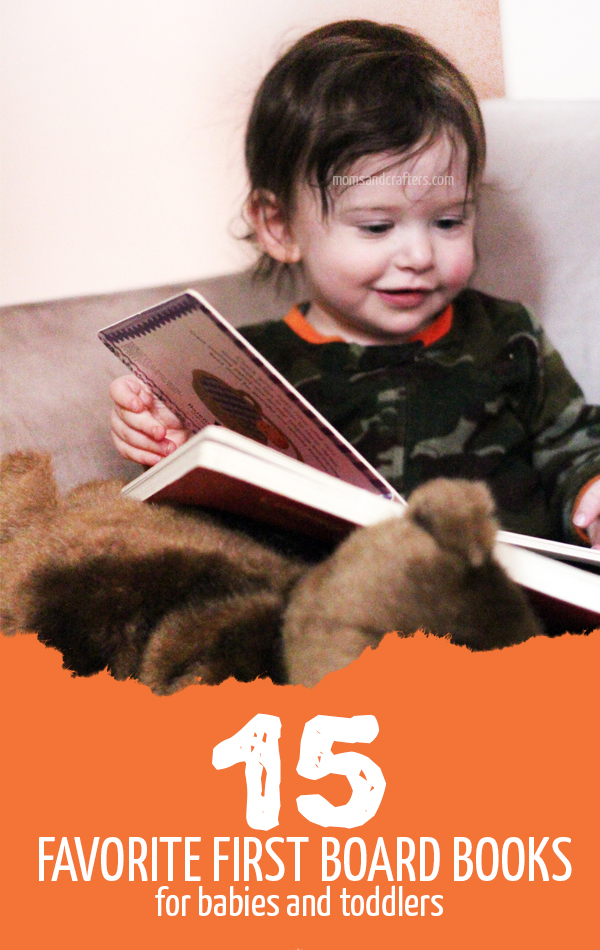 From when my little one was born, we've been building up a vast library. I thought I'd share with you our favorites, and why we like them
You can either get them new (I've included Amazon affiliate links) or look for these second hand at your local library or flea market. I chose new books when my baby was very little and eating them, and opted for second-hand books once he was a bit older. I still wiped them down….
Features of a Great Board Book for Baby
First of all, we opt for board books whenever possible as they are so much more durable.
I choose at least some books that have rhymes (which are great for language development) as well as those without.
I try to purchase books with enough of a story line to still be relevant when he is in preschool – as opposed to books with single words that are often chosen for babies. Speaking to children in full sentences, even when they don't understand, is very beneficial and reading is a great way to do that.
I LOVE all-time classics that have proven themselves over the years.
Interactive books with extra features add to the "shelf life" and hold baby's interest for longer, so I throw in some of those too…
Our Best First Board Books for Baby
Here are our favorites (in no particular order), along with the reason we love them so much: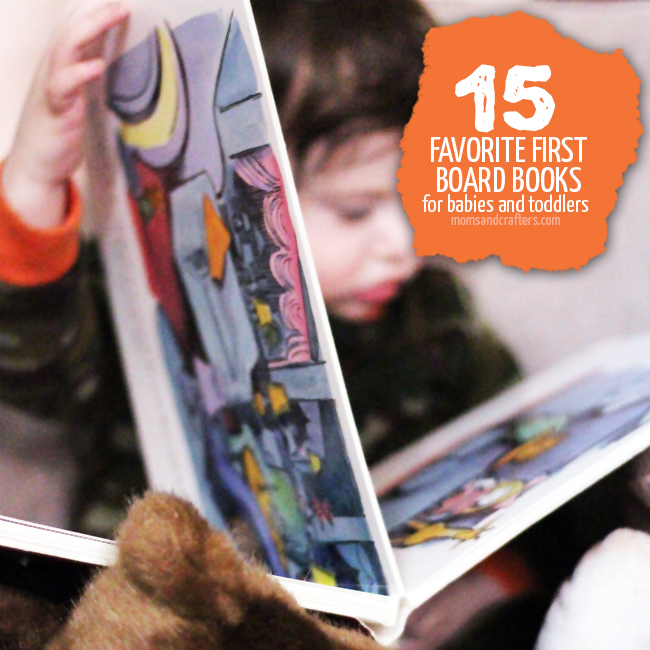 What are your favorite first books for baby? Why do you love them?
Disclaimer: Most of the book links are affiliate links. Nevertheless, I only shared with you our personal favorites – products that we use, have used, or would definitely spend the same money on! Enjoy!
If you liked this, you might like: