Create this adorable clothespin shark craft for imaginary play! When you're done, check out this Shark Craft from Pool Noodles. This post contains affiliate links.
---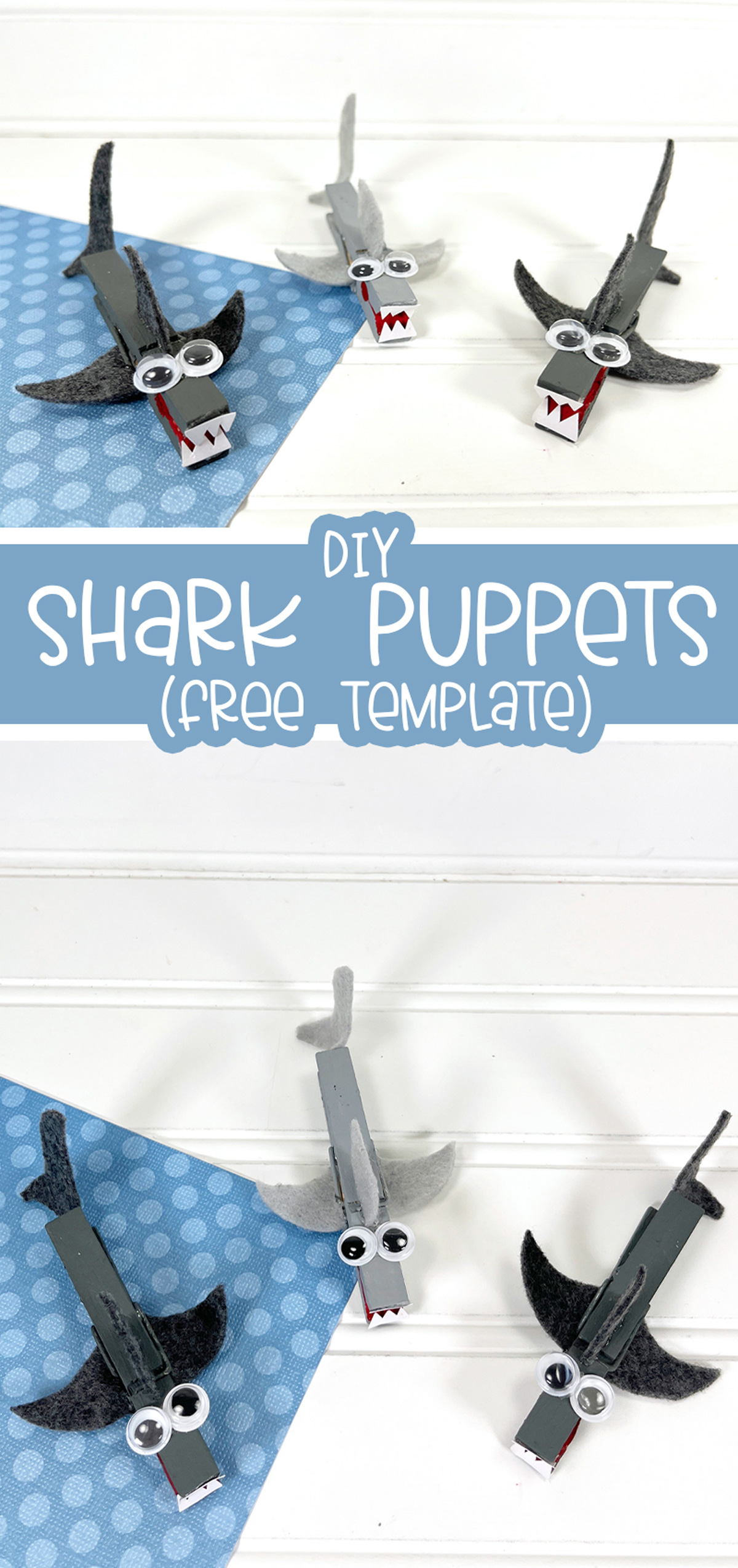 Who's planning to spend some time at the beach this summer? Whether you're at home or away, you have nothing to fear from these friendly sharks. They're so little and easy that you can make a whole shiver of them (did you know that's the collective noun for Shark? I just learned it and I love it!) to share with friends.
And with shark week coming up, what better time to craft some friendly versions of these ocean creatures?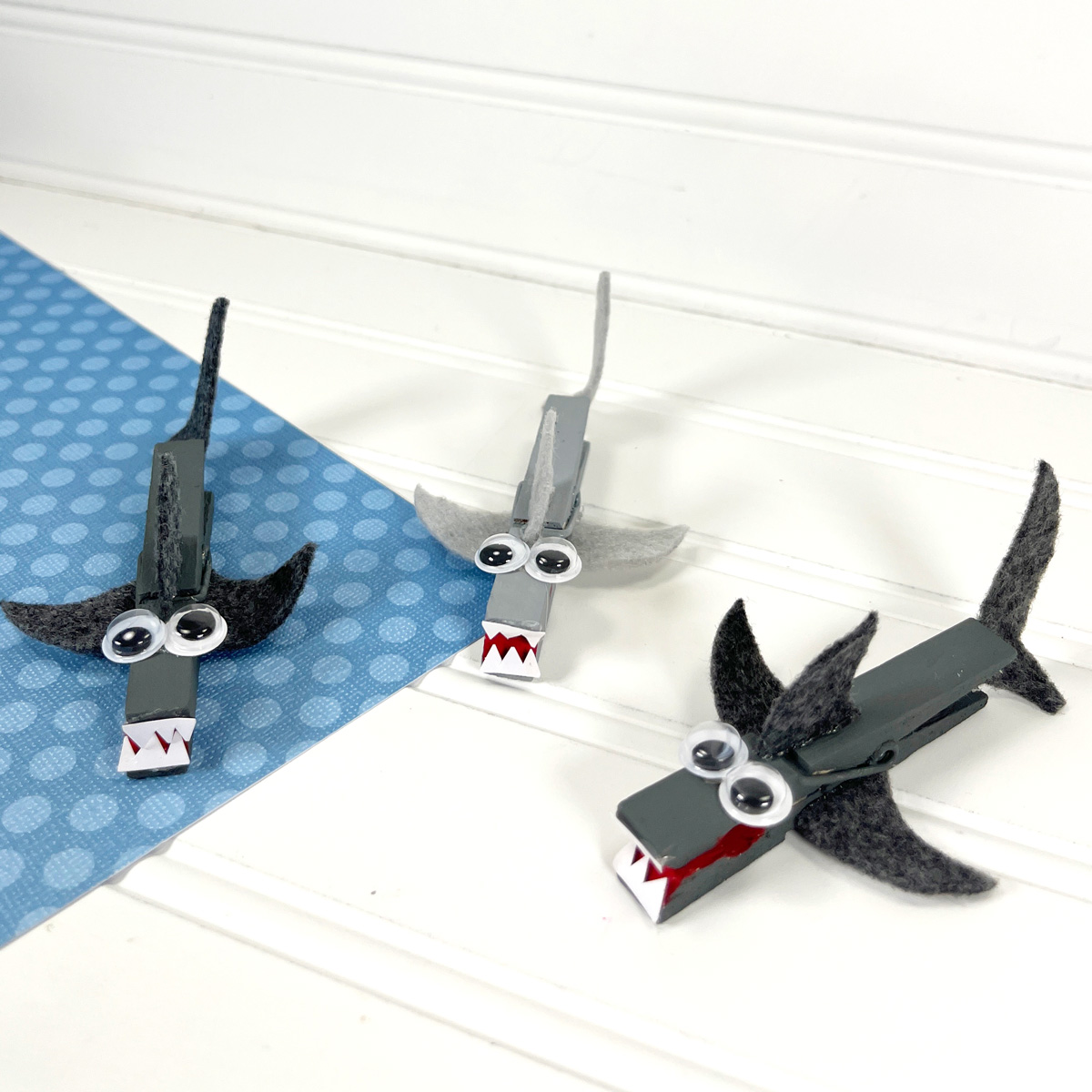 Clothespin toys are excellent for strengthening finger muscles and fine motor skills. See if your little one can make their sharks gobble up little "fish" represented by mini pom-poms or any small materials you have around the house.
Or use them as puppets and strengthen little fingers as you open and clothes the shark's mouth to talk.
The other nice thing about clothespins is that you can easily get a pack of 30 at any dollar store. At least some things are still affordable, right? There are a few types of clothespins – for this craft, you really want the kind with a spring that opens and closes it so you can give your shark a nice working mouth.
Get the wooden kind, because paint and glue have a much harder time sticking to non-porous surfaces like plastic. Fortunately, wooden spring-loaded clothespins are super easy to find.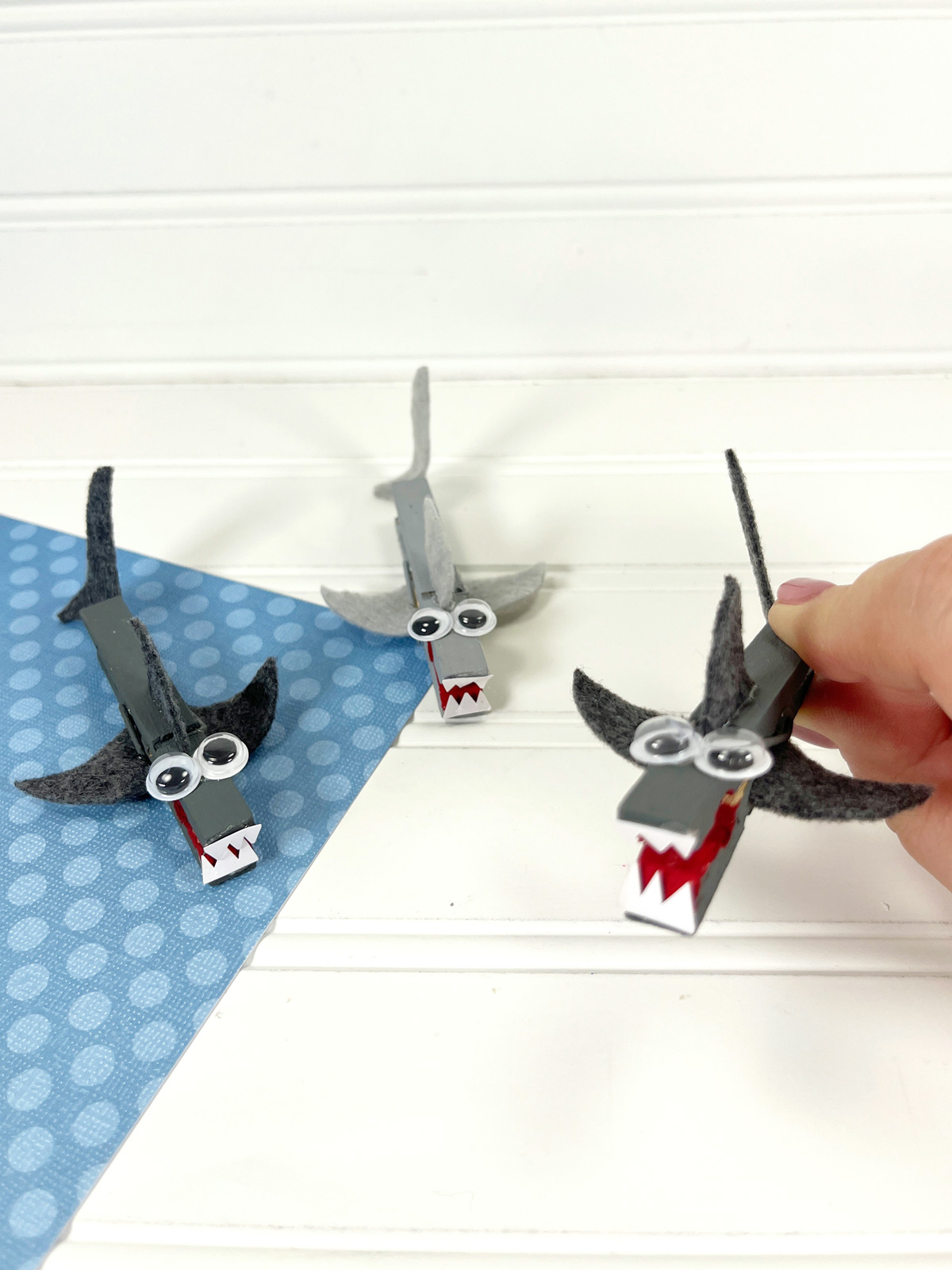 Once you have the clothespins, the rest of the materials for this project are really very flexible – acrylic paint will give you the best effect for color, but if you prefer something washable, you can have your child use markers. For a neater alternative, try paint sticks, such as Kwik Stix or Chunkies.
I've used felt for the fins and tail, but if you have easier access to foam sheets or even colored cardstock or construction paper, you can go for it anyway (paper will be less durable, of course. But a day or two of fun is still a win!)
And of course, wiggly eyes are a favorite but can be swapped out for beads, paper, or just drawn with a permanent marker.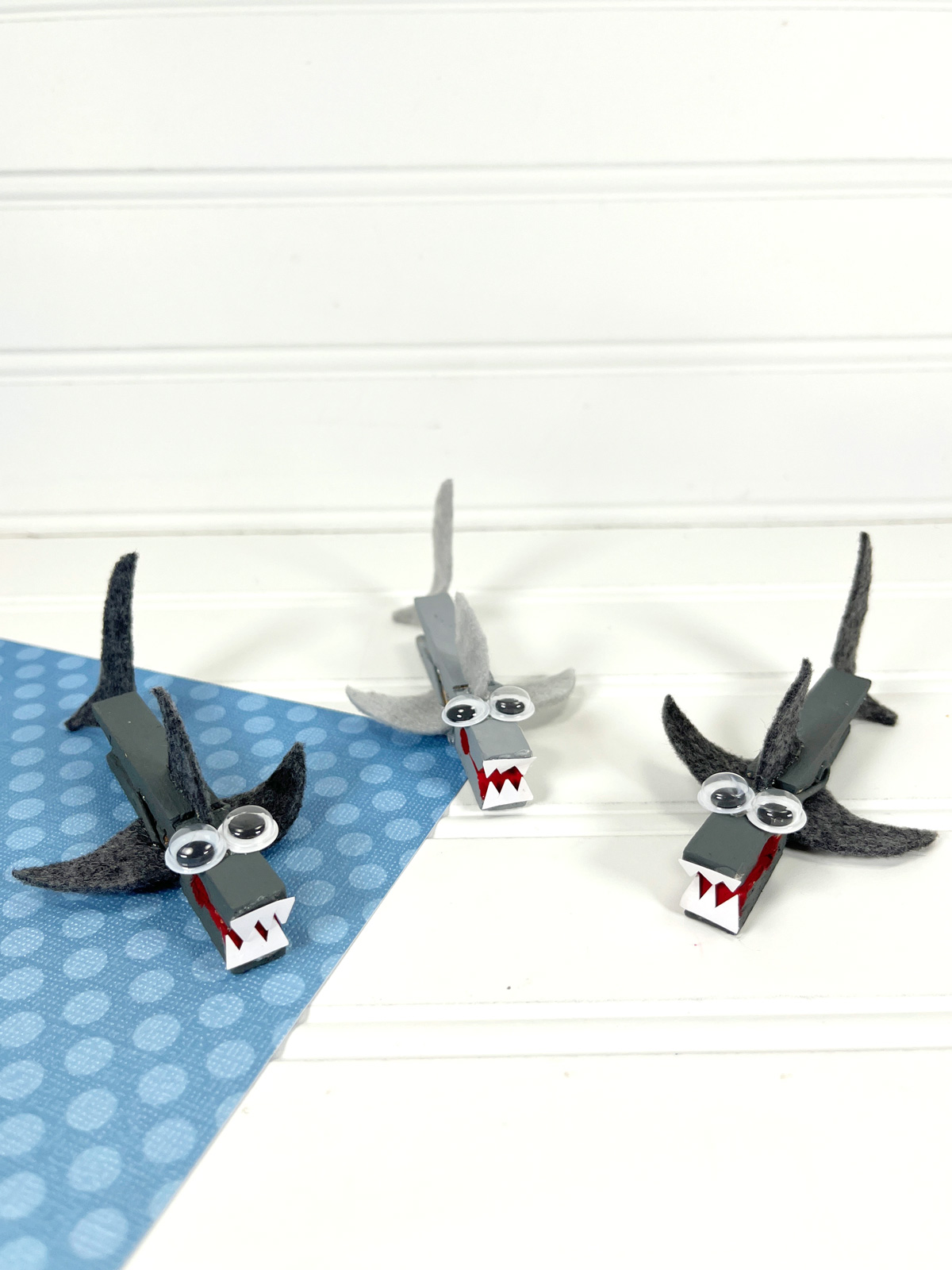 In short, this is a craft that anyone can do with minimal preparation. So what are you waiting for? Make some sharks and let's go swimming!
What you'll need:
How to make a clothespin shark
1. Paint all the sides of two clothespins with light gray paint. Paint another two clothespins with dark gray paint. Let them dry completely, and apply a second coat if you're still seeing wood through the paint.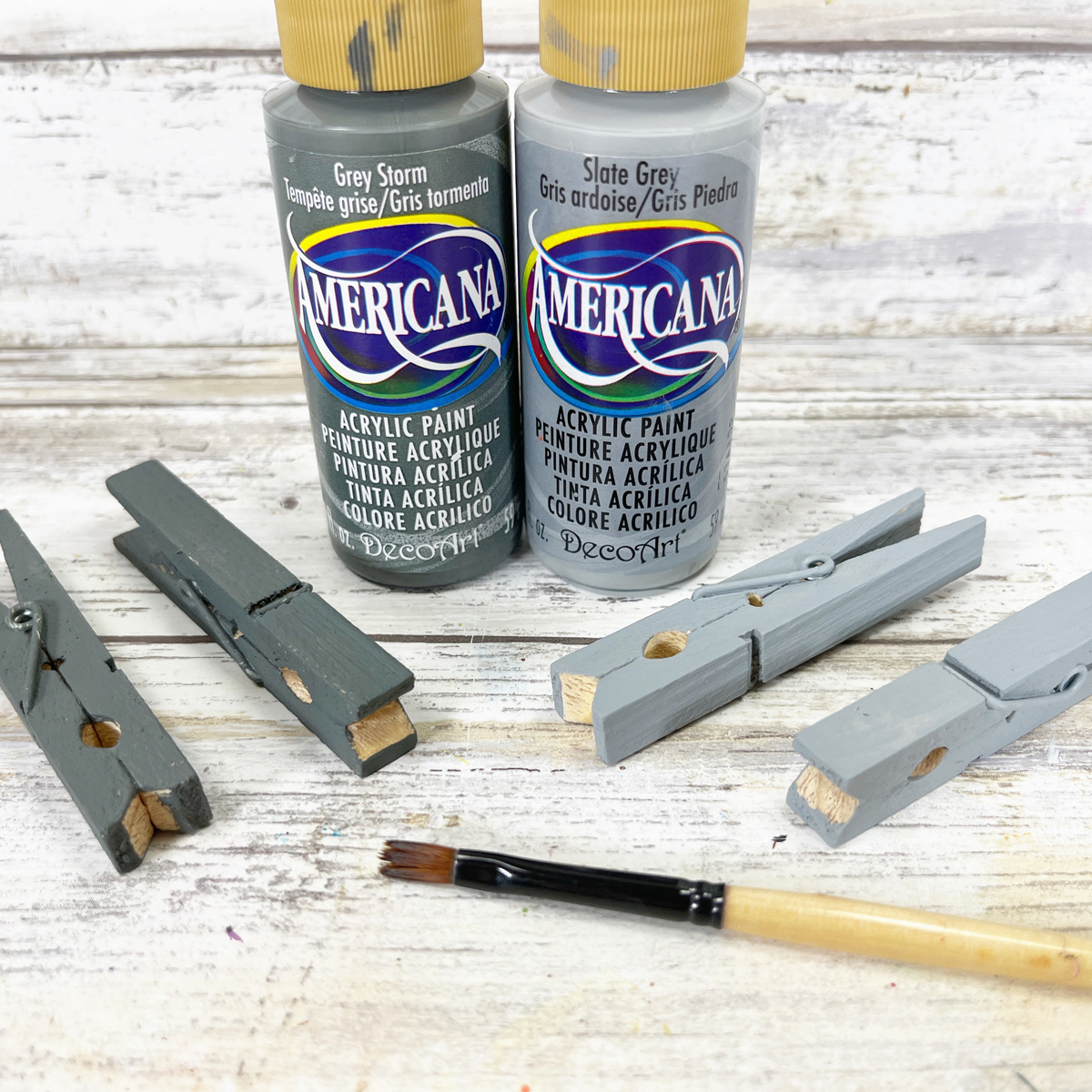 2. Squeeze the clothespins open and paint the inside of the open part with red paint. Let it dry completely, and apply a second coat if necessary.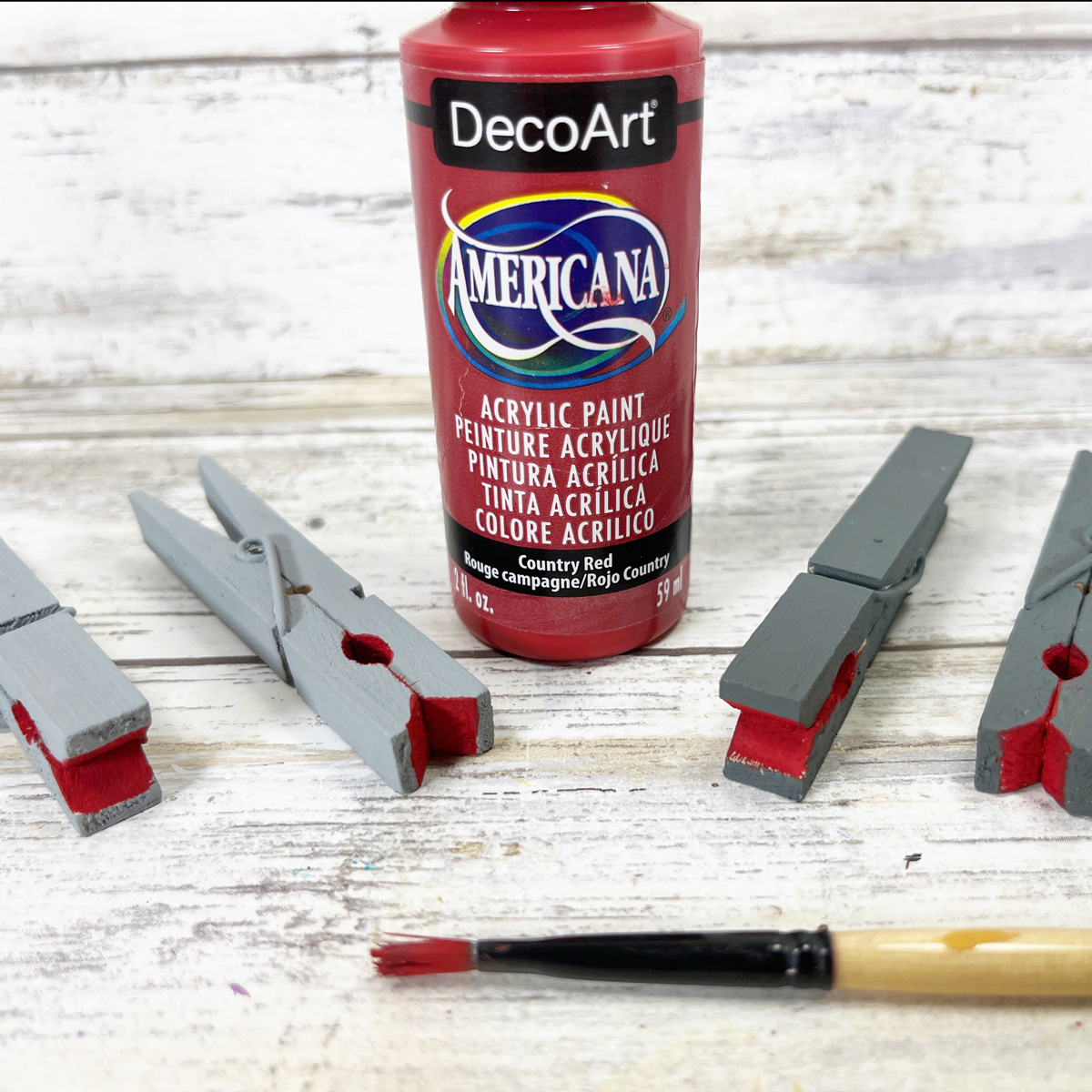 3. Cut a strip of white cardstock about ½" wide. Cut pieces off the strip to make 8 little rectangles. Cut out tiny triangles from one side of each rectangle to create teeth.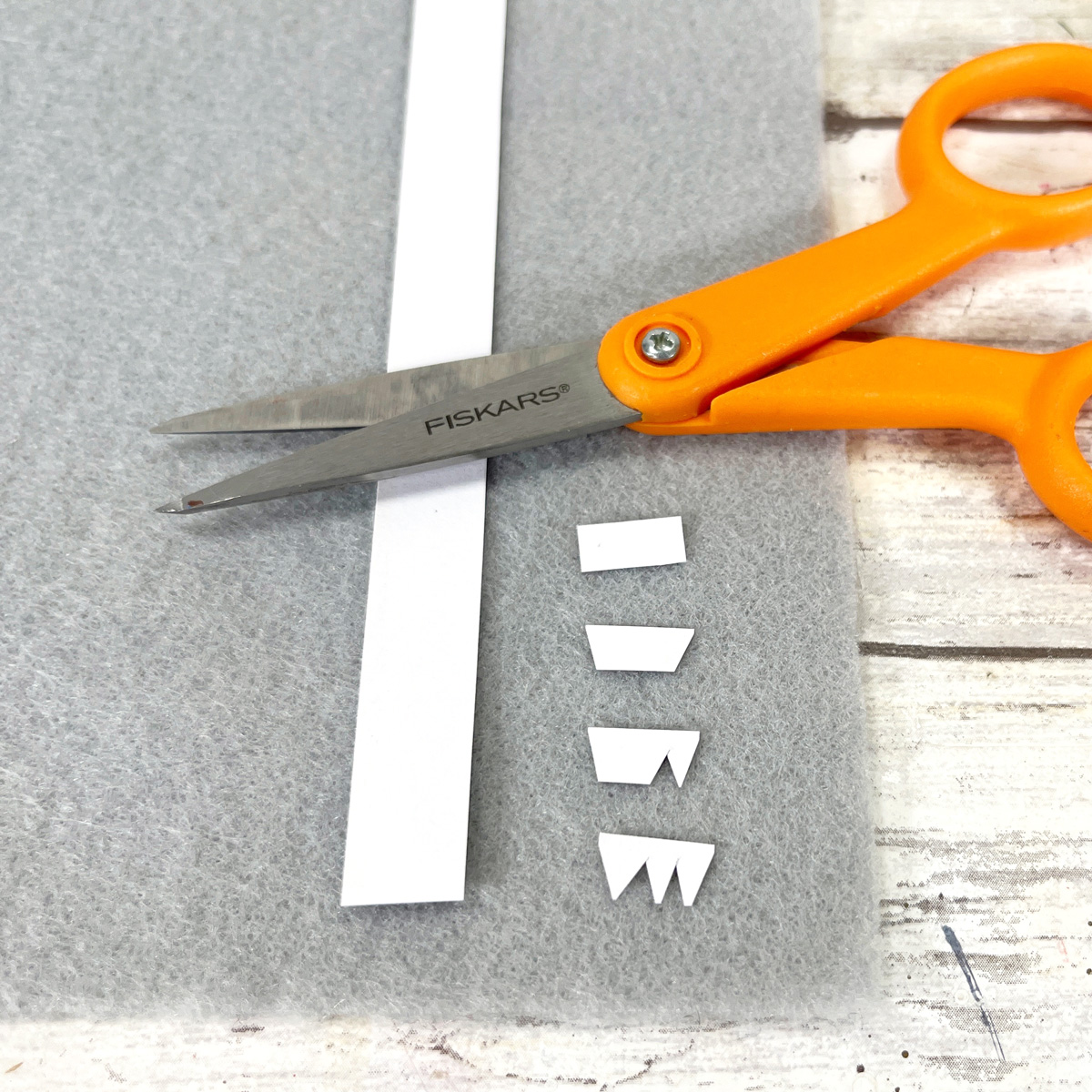 4. Glue two wiggly eyes to each shark. If you don't have wiggly eyes, you can use a marker to draw eyes.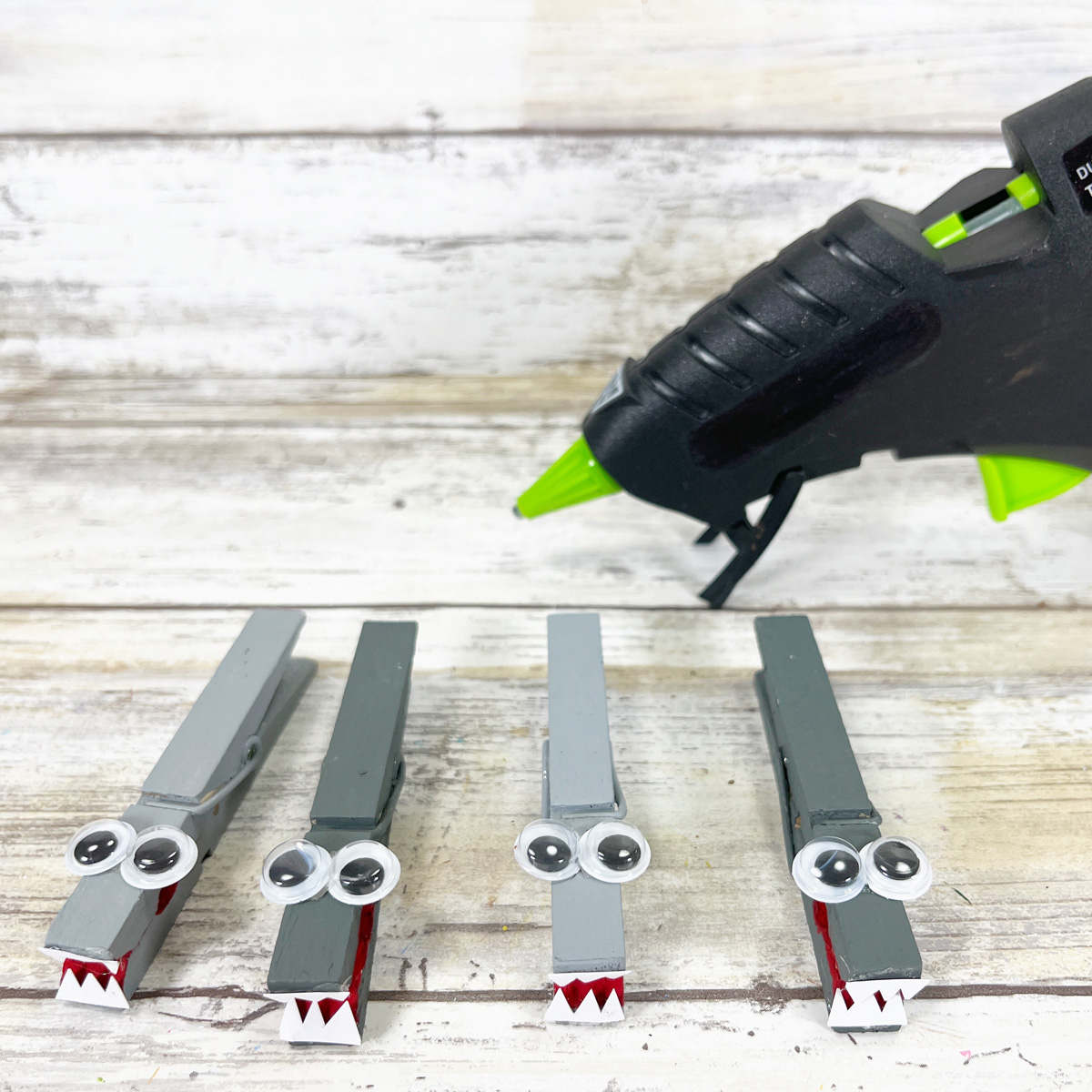 5. Use a glue gun to attach a set of teeth to the top and bottom of each clothespin tip. (You can use regular glue too, but it will take some time to dry and you may need to hold the pieces in place while they set)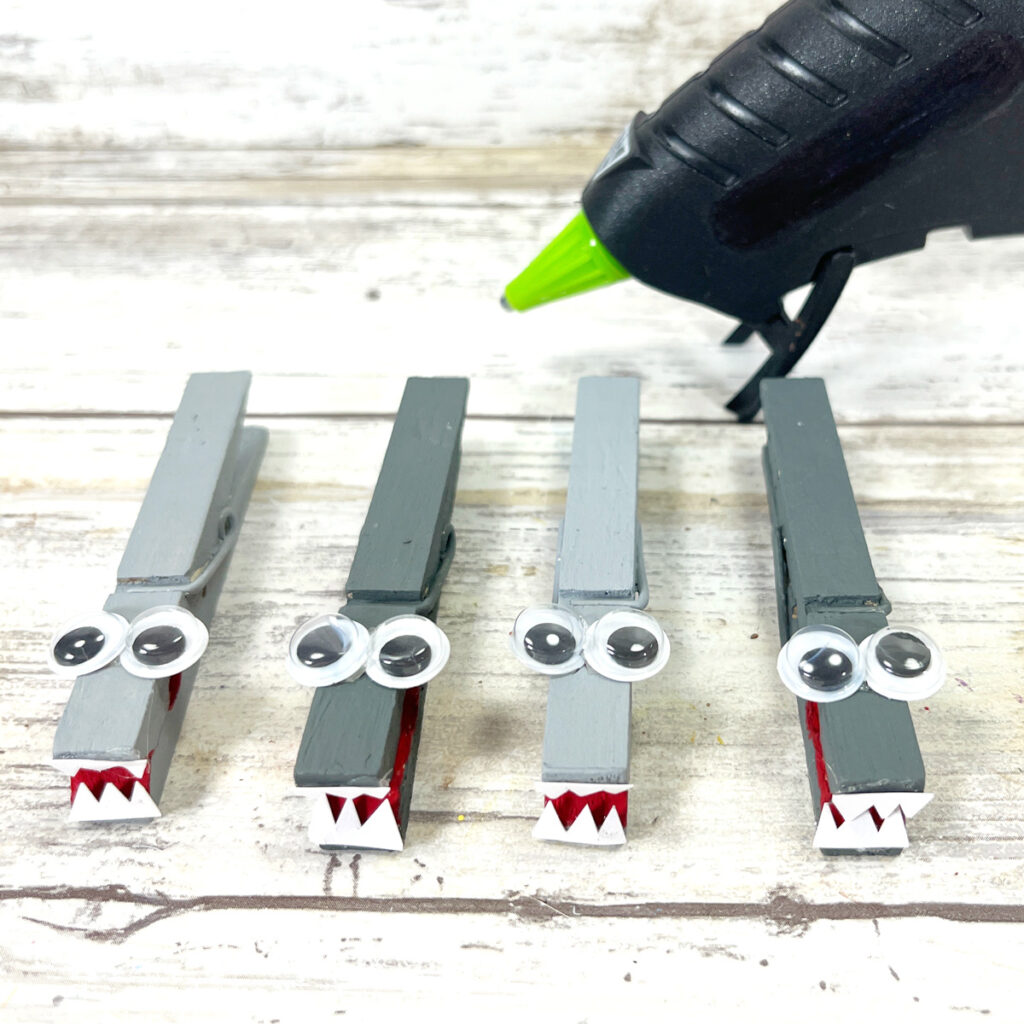 6. Print and cut out the clothespin shark template. Use a marker to trace the fin and tail shapes twice onto light gray and twice onto dark gray felt or foam sheets. Cut them all out, cutting inside the traced lines to keep your finished project looking neat and clean.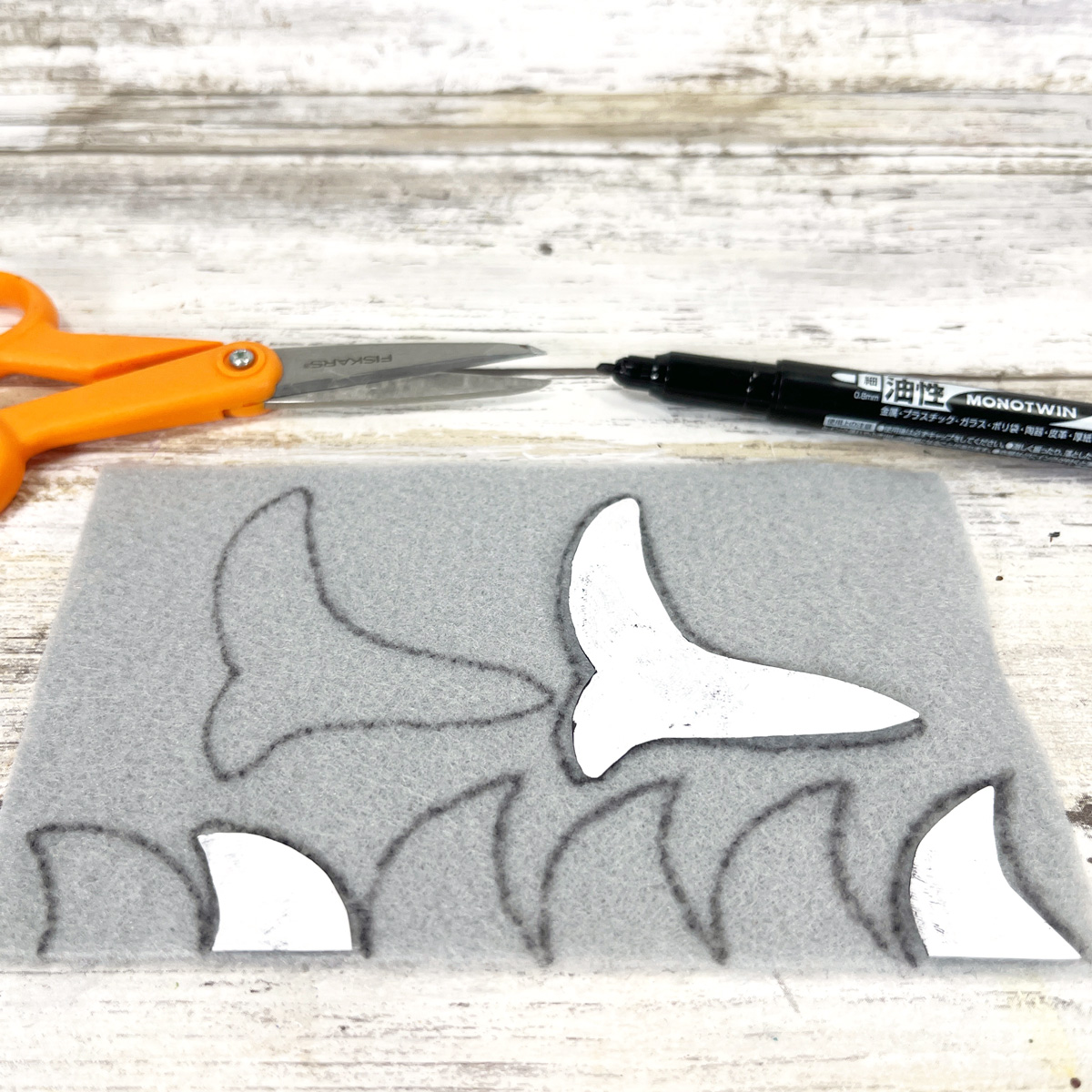 7. Glue the tail to end of the clothespin on the inside. Glue one fin onto each side and one to the top of the shark.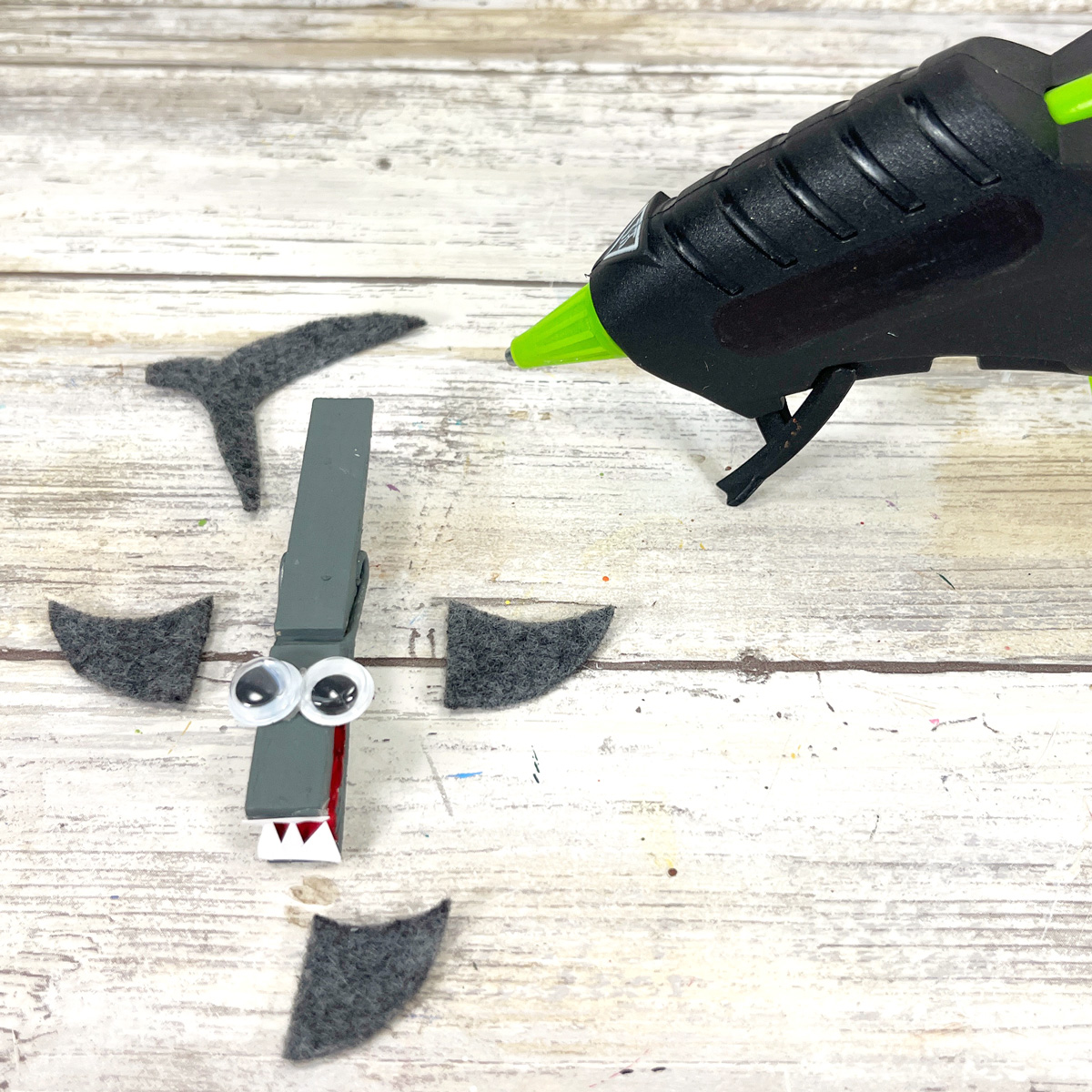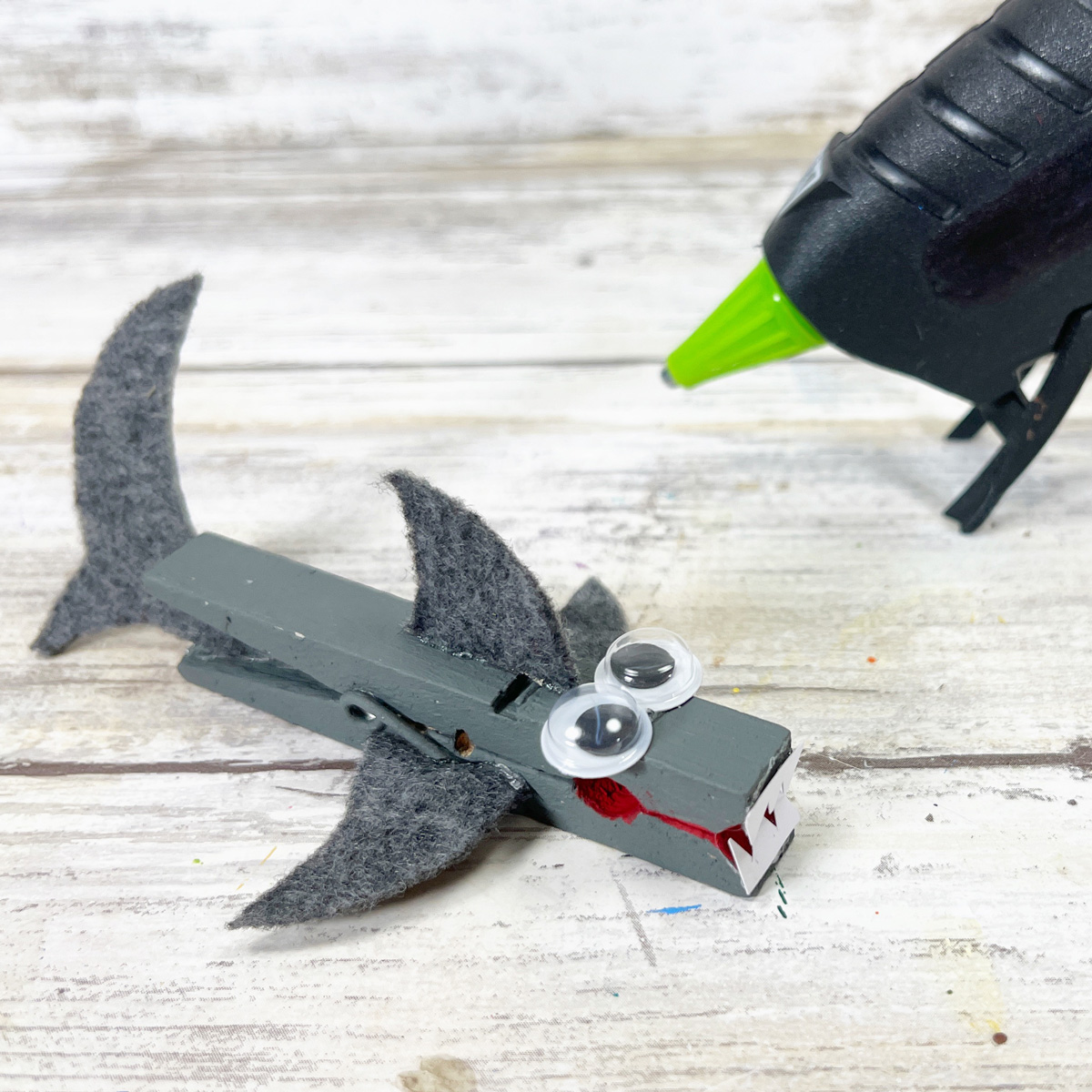 Download the Felt Clothespin Shark Template
To download, fill out the form below. You'll be signed up for our free newsletter – unsubscribe at any time in the footer of the emails. I respect your privacy and the law and won't share your information with anyone.