Looking for a fun way to decorate a diaper genie? When I got mine, I decided that it's a shame to let the sleek, white design go to waste. It's like a clean palette, waiting to be matched up to my baby's bedding set and the mobile I made him a couple of weeks ago.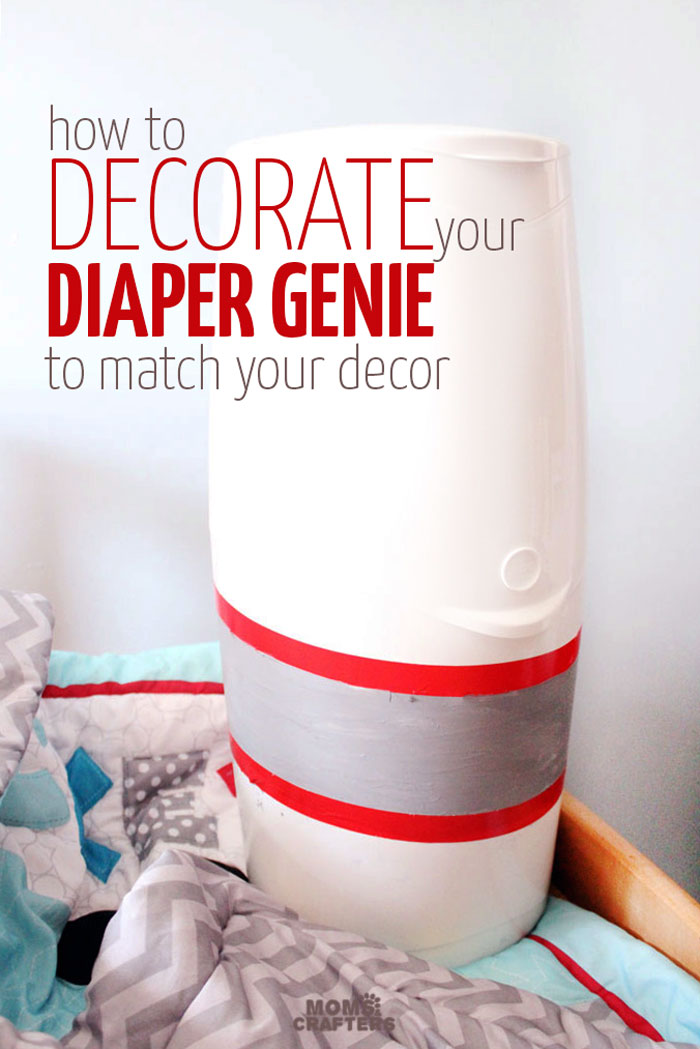 Last week, M and I took a trip to Target to buy him a Playtex Diaper Genie. Yes, we went without one until now. At first, we bought a regular covered garbage pail, thinking the cover will keep the stink out. It didn't.
Next, we put that pail in the bathroom, and made the effort to put the dirty diaper in there after every. single. change. It's harder than you'd think when you have a toddler who must be locked out of the bathroom. They ended up sitting outside the bathroom door until we could sneak in. Yuk!
So finally, we took the plunge, and got ourselves a wonderful Diaper Genie! I'm glad we did! I really and truly believe it to be an essential. It successfully locks out the smell, is large enough, and really simple to use.
Diaper Genie has a really cool Mommy Time rewards program for when you purchase (or register for) their products. So,you'll get rewarded each time you pick up a refill and upload your receipt. Treat yourself for all those midnight diaper changes (wink, wink…) with a cool gift card from Sephora (or your favorite store).
As I mentioned, the clean white design was waiting to be decorated. I'll tell you the truth – I tried a few things before I found one that works. But, that's what I'm here for – to make the mistakes, and then share with you a simple, doable project.
At first, I tried doing a chevron decoupage, but for various reasons it wasn't the best idea. Then, I realized that it might be smarter to go super simple. Bold stripes coordinate very well with my linen, but it doesn't lock me in. Matching up the colors will make it blend right in. Plus, not everyone has a chevron design in their nursery (can you believe that?!). This way, it's easy for any of you to just switch up the colors to match!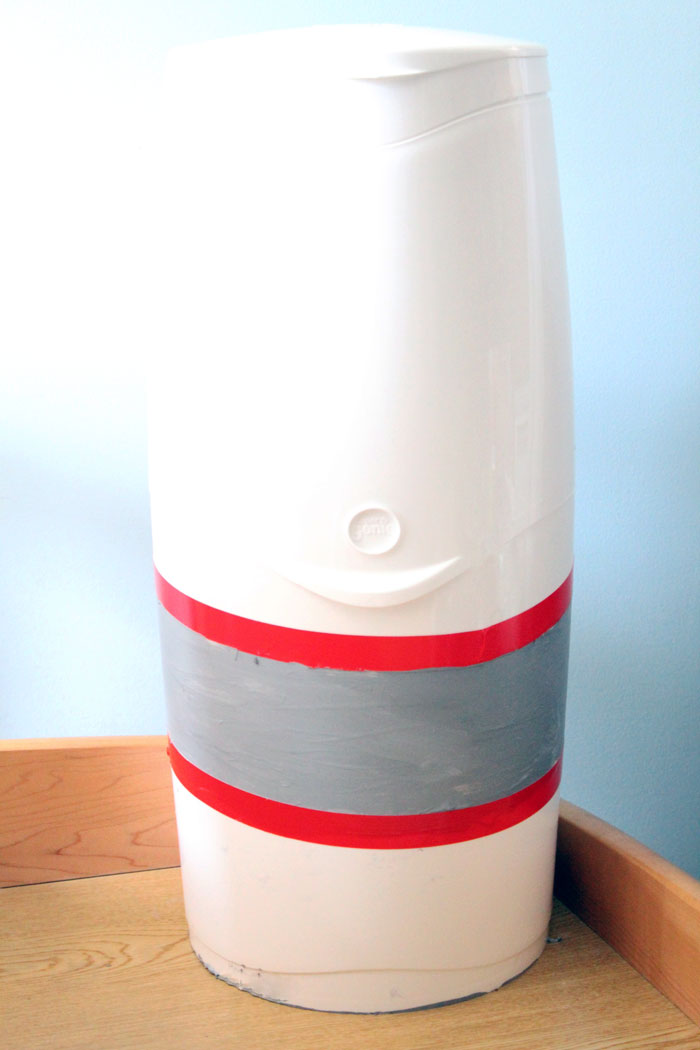 Also, this way of decorating a diaper genie is very quick and easy, doesn't require major skills, and is most likely to come out looking polished and clean
What you need to decorate a diaper genie:
Narrow duct tape in your choice of color (generally this will be .75-1″)
Decoupage glue in a gloss finish
Crafter's acrylic in your choice of color (I used white and black to make the perfect shade of gray.)
A foam brush
Of course, a Diaper Genie!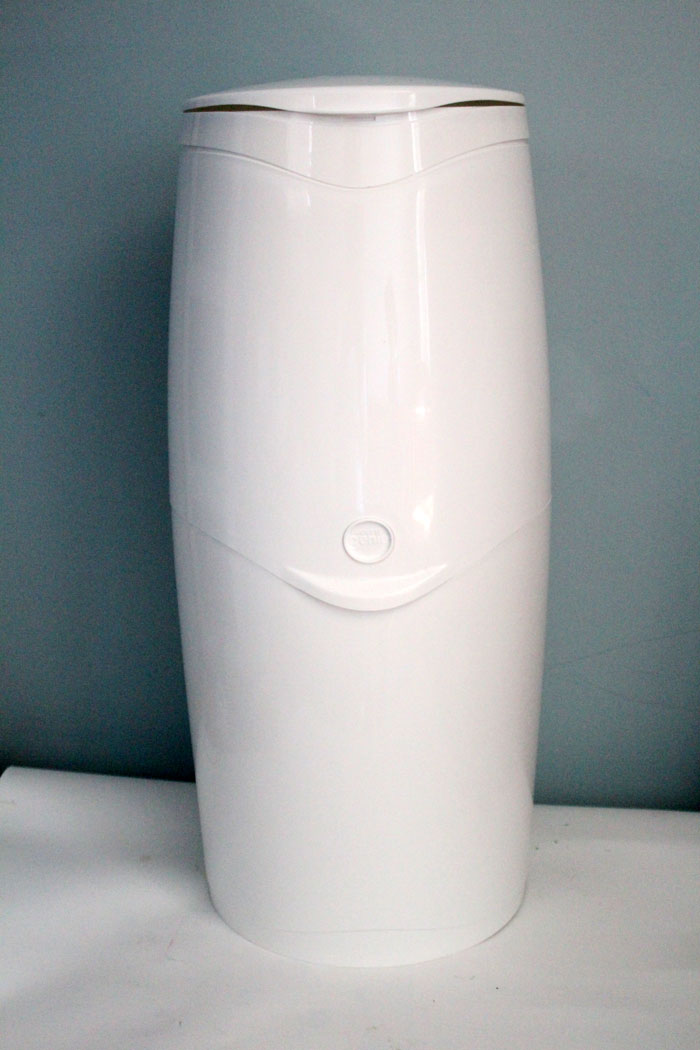 How to decorate a diaper genie:
1. Place your first stripe using a band of your duct tape. It doesn't REALLY make sense to do it in this order (because you'll be painting afterward) but I did it to determine the angle of the curve. That way I have a guide, to see how the second bit of duct tape will curve, and to know how to paint.
Another note: it will curve upward, because the design narrows. I did add a few notches and overlaps in the top half of the tape to tweak how it sits.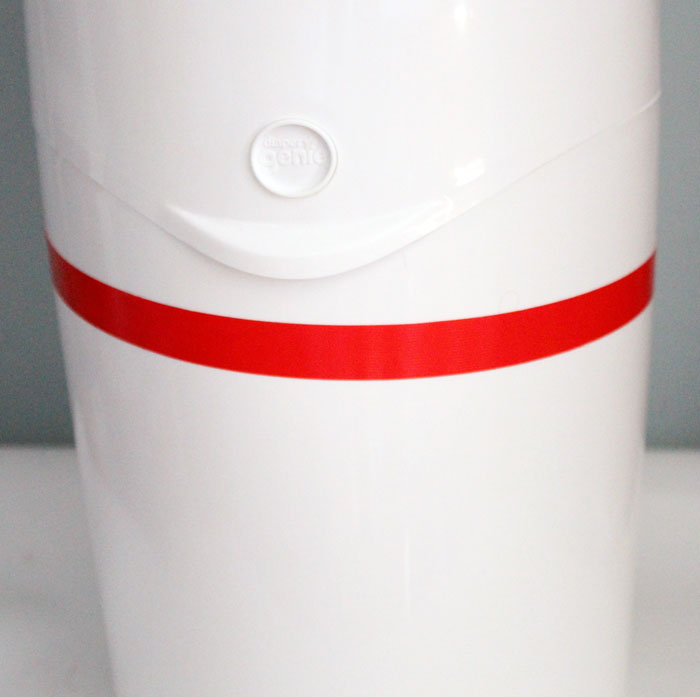 2. Mix up your paint concoction! Make your color, and then mix in an equal part decoupage glue. The decoupage glue helps give it a gloss, and helps it remove easily if you make a mistake or want to change your design. It also makes it go on more sheer, which is the main reason I used it.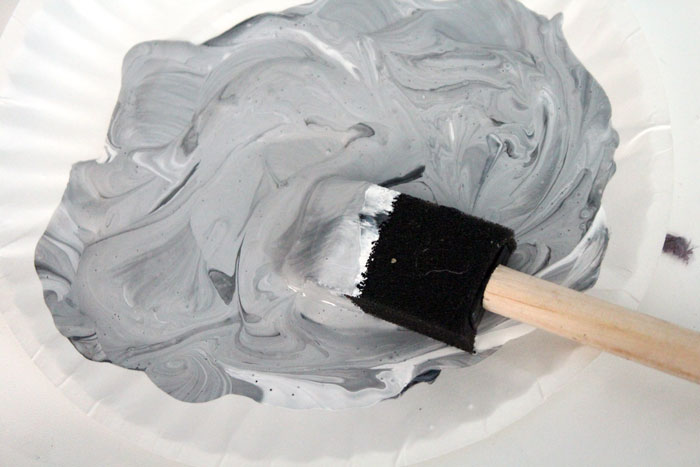 3. Paint on your first layer! Paint thin, even strokes going in the same direction. Follow the curve of the tape. Don't worry if you overlap the top tape a bit.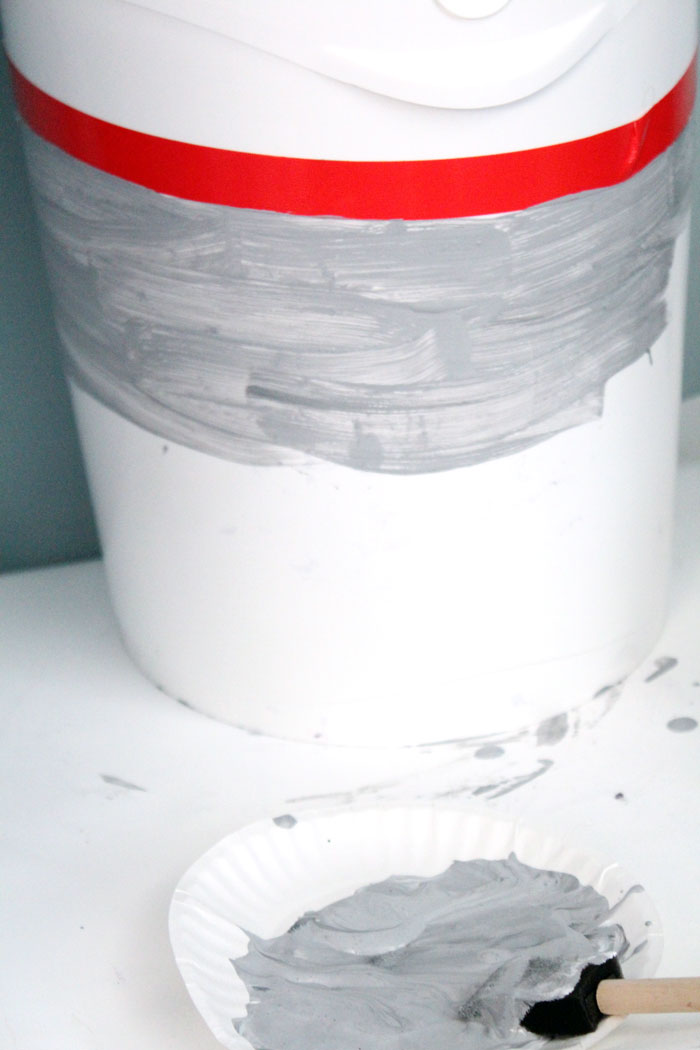 4. Paint your second layer! This one should cover up any streaks that showed in the previous step.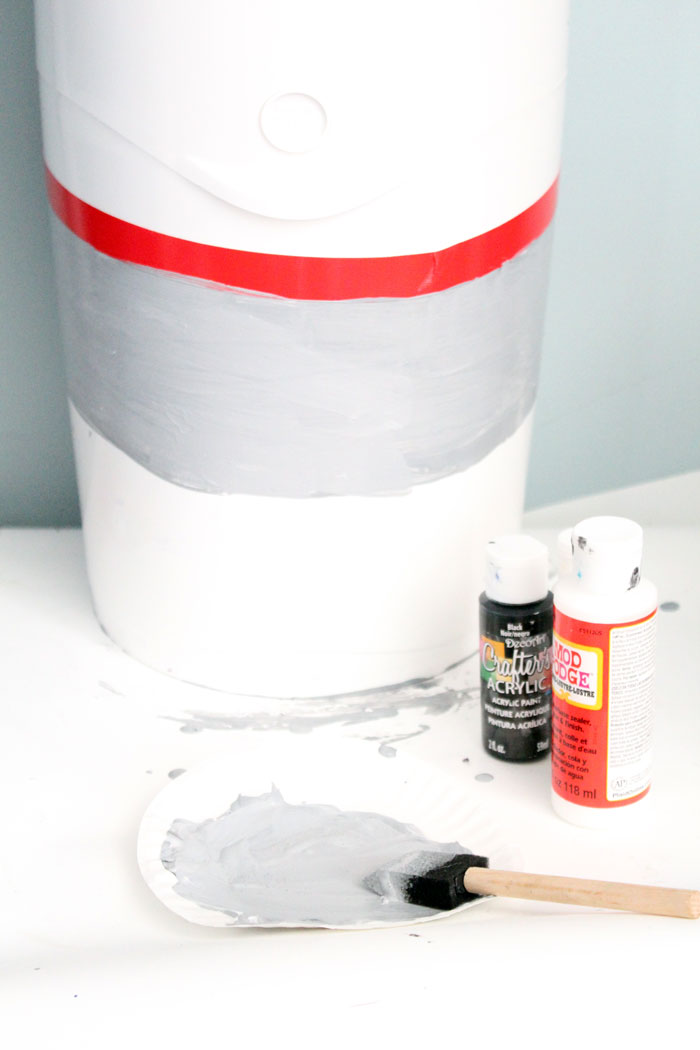 5. Add your second stripe of tape along the bottom curve. Now you can clean up the top tape, simply by peeling off the paint (thank you, decoupage!) Just make sure you don't accidentally pull off some from underneath the tape! You can use a craft knife to help you here if you want.
6. Love how it looks? Know you'll want it to stay that way? Seal it in with another layer of plain decoupage! It will also complete that beautiful, glossy polish.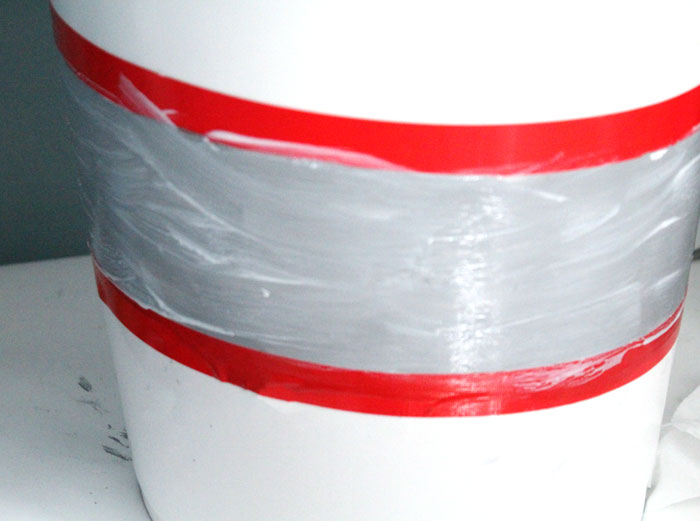 Look how simple and beautiful it looks alongside the bedding! It's the same colors (though slightly lighter shades) as the mobile I made him. It adds a sporty feel and a bit of cheer to a playful design.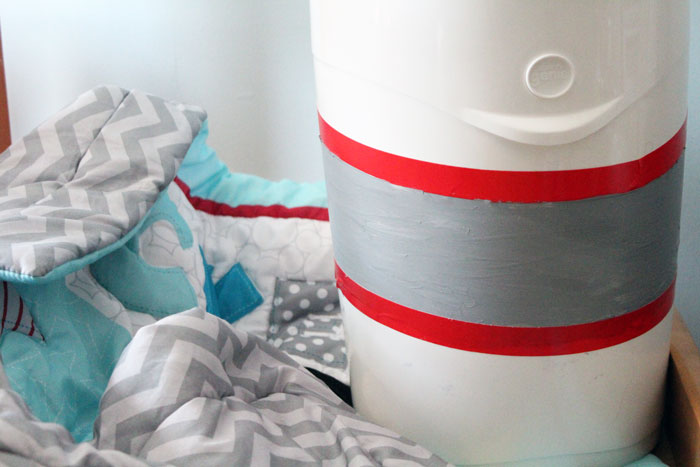 Don't forget! Be sure to take advantage of the Diaper Genie "Mommy Time" Rewards Program! Earn points to use towards great rewards for yourself every time you buy or register for Diaper Genie products!
Isn't it simple to decorate a Diaper Genie? What ideas do you have to match it to your decor?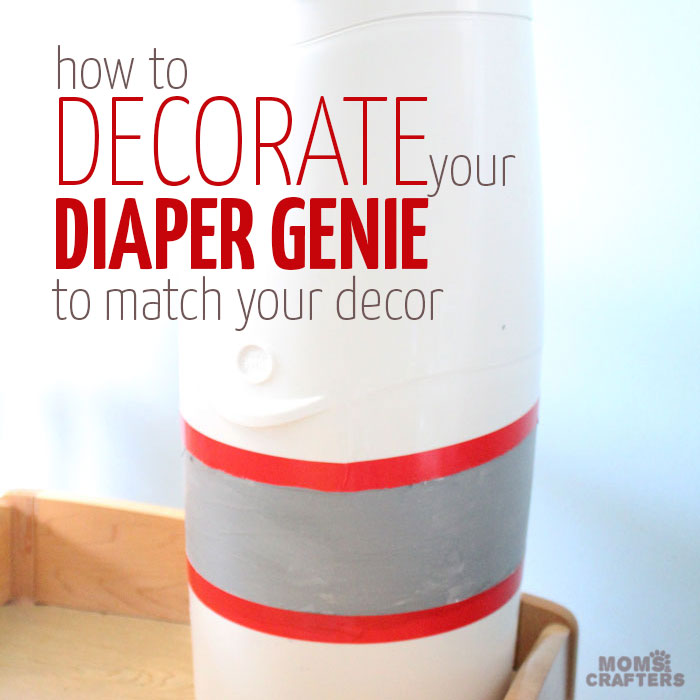 Discllaimer: This post is part of a social shopper marketing insight campaign with Pollinate Media Group® and Diaper Genie® but all my opinions are my own. #pmedia #PlaytexEssentials http://my-disclosur.es/OBsstV