I'm always looking for fun ways to upcycle jars. A couple of weeks ago, I was having a really tough day. I needed to unwind, so, while my toddler was successfully distracted, I really relaxed with this fun craft.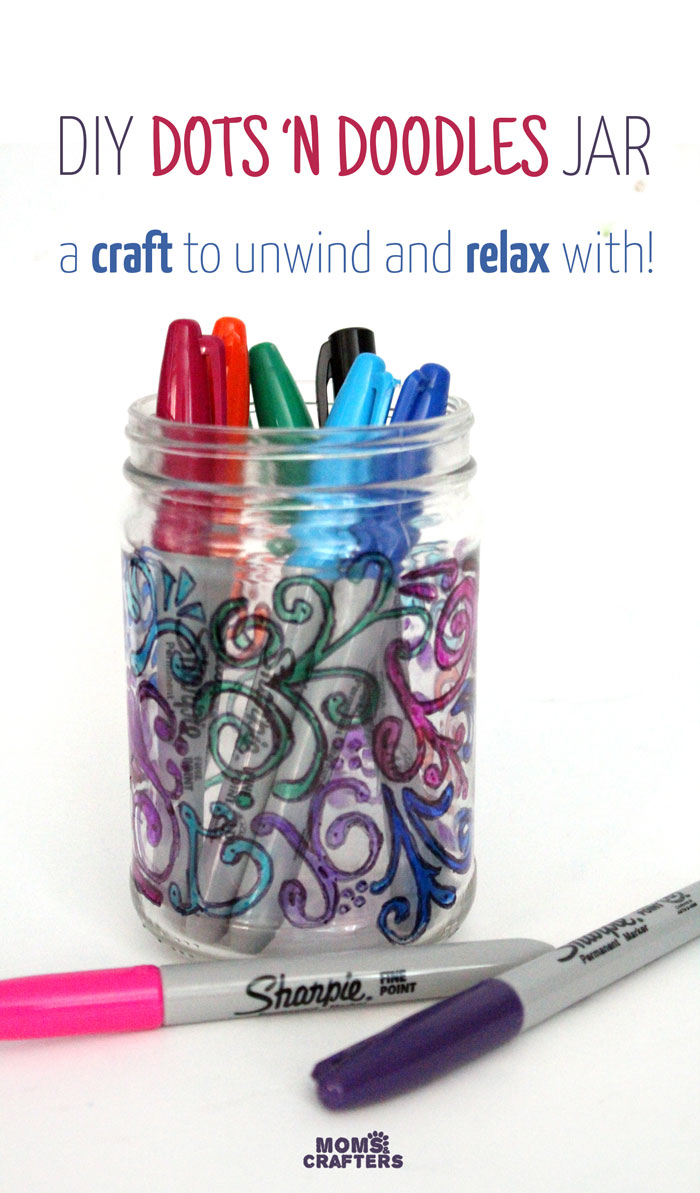 I have a huge "recycling" box in my craft room/corner/nook. It's really an "upcycling" jar, where I stow things that are too pretty to throw out and may make a great craft some day… (please don't talk to my husband about this.)
The other day, I was having the kind of day where you need to FORCE yourself to just CALM DOWN! Everything was happening at once, I hadn't slept, and I had too much on my head. So, I dug into the box, pulled out some Sharpies, and had fun.
Yup, that's what this craft is all about – having fun!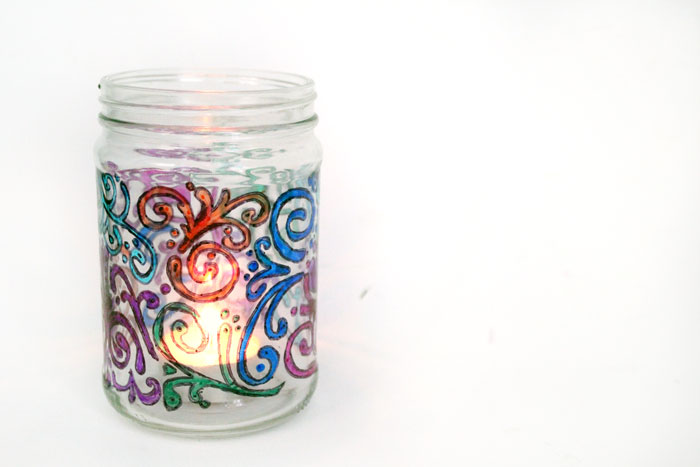 It took forever, and my tendinitis kicked in in middle, causing some lines to be jerky and not-so-neat. But I came out of this craft feeling very relaxed. I'd even call it a Zen craft, but I'm not into that stuff.
Once it's done, you can use it to store the Sharpies that made them, use them as a tealight holder, or even recycle it, because it's the process that's the goal here. Got too many tough days to count? Upcycle jars by the dozen! It's really fun, and while it does take time, it can be more relaxing than unwinding with that TV show, magazine, or whatever.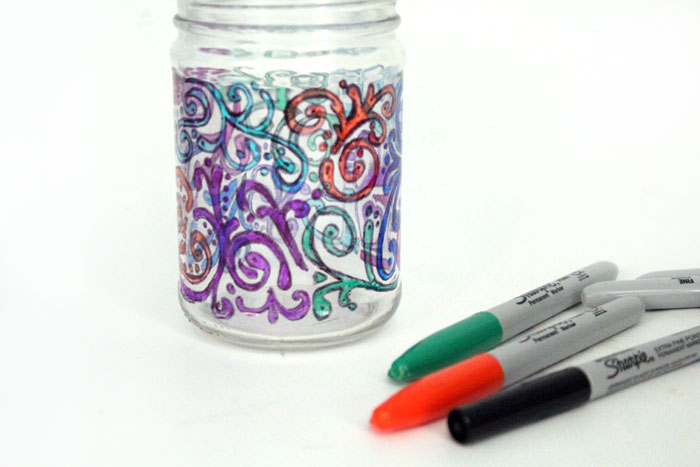 What you need to upcycle jars:
(Amazon affiliate links provided for your convenience.)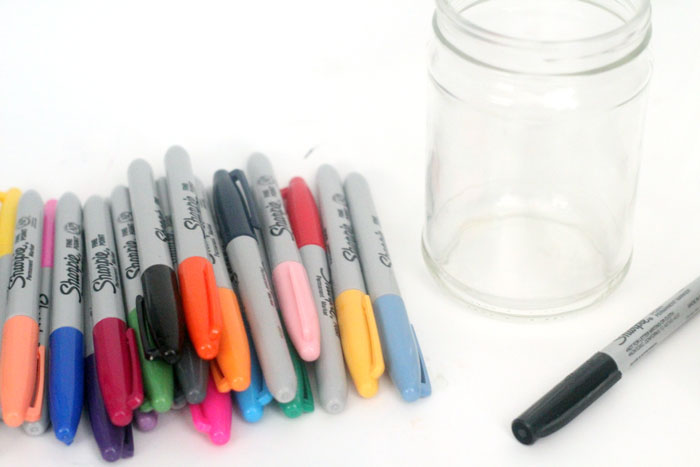 How to upcycle jars:
1. Grab yourself some comfort food to go along with it. Figure out what to do with your toddler (hello, Elmo!).
2. Start by relaxing, drawing some swirls. Draw dots to go around the swirls.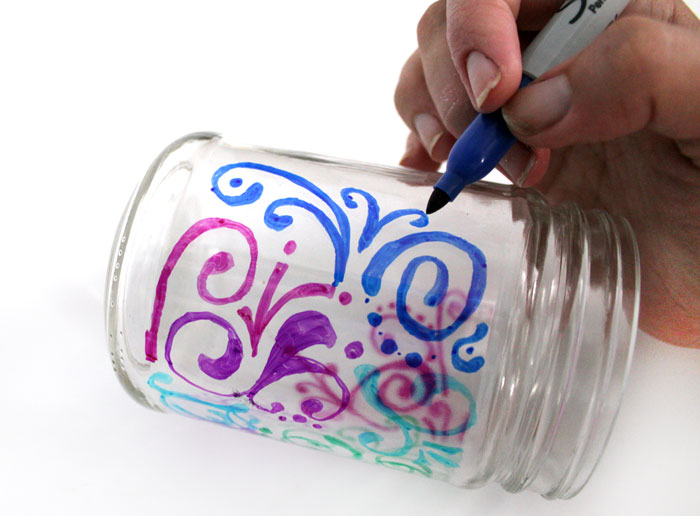 3. Cover your whole jar!
4. Go back and outline all of those swirls and dots with your thin Sharpie (optional, but that was my favorite part…)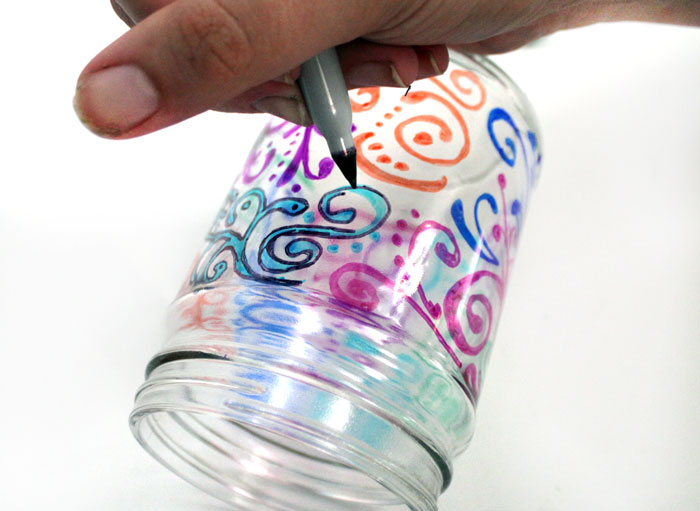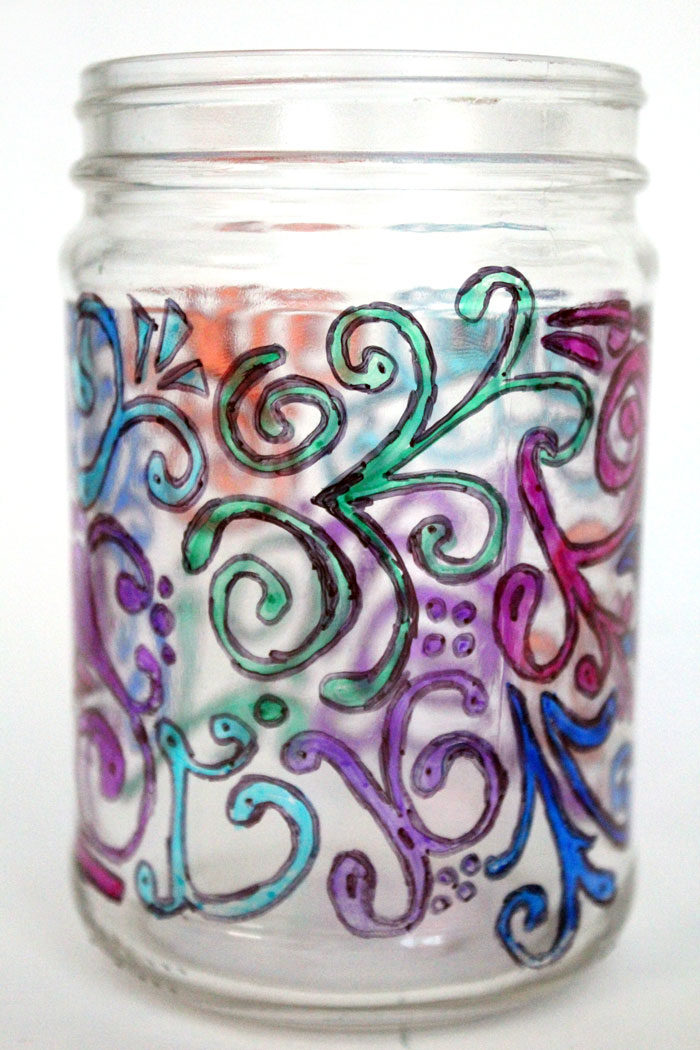 I stashed my Sharpie collection in it, because that's what I had handy when I made it (naturally). But it looks beautiful with a tea light inside too – it casts a glow in the shape of your swirls.
How do you upcycle jars? Which relaxing crafts have you made lately? Comment below!