Make this fun DIY apple paper globe to celebrate seasonally or just for fun! You can, of course, adapt it into anything but I decided to take this simple paper globe project and turn it into an apple.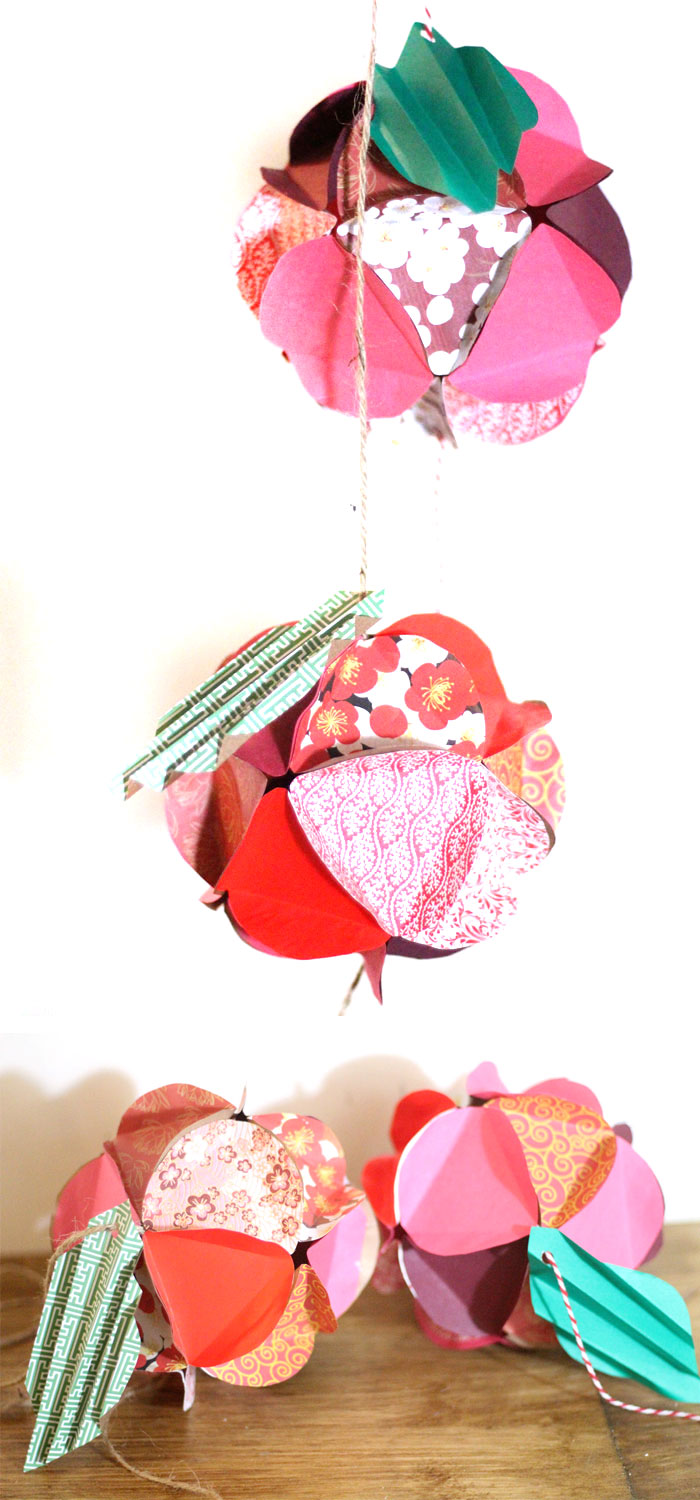 Disclosure: this post contains affiliate links.
To make these apple paper globes, I gathered together different prints of origami paper in shades of red. I mixed it with some scrapbook paper and cardstock to add beautiful texture. I filled in the red with some solid red construction paper.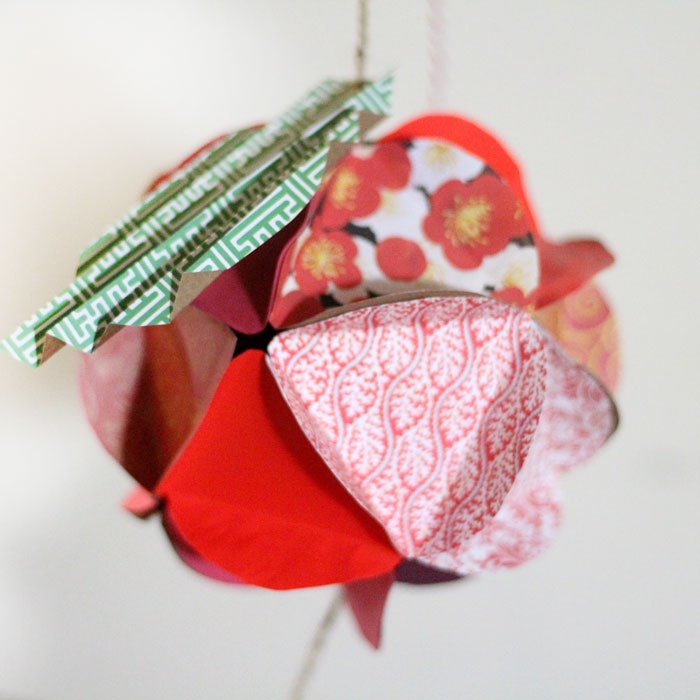 You can technically "wing it" with the shape – if comes out great even if it's not perfect! But if you want it to be exact, I'd recommend printing out a pattern. You can find a pattern for a simple paper globe from Heather Bailey (look in the right sidebar underneath where it says "free patterns" and choose the Paper Globes.)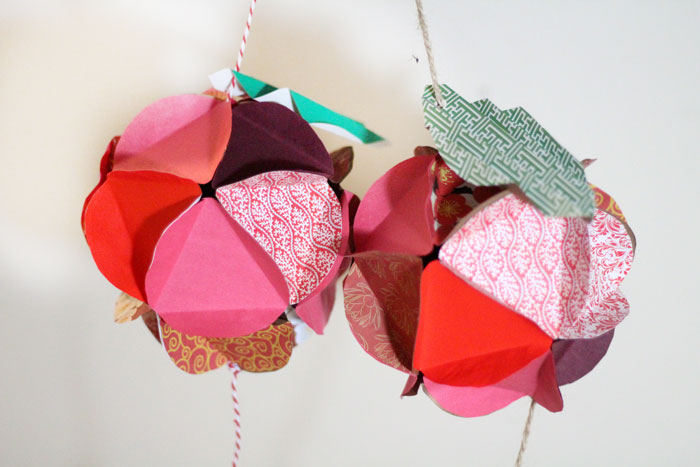 I had these in mind to hang in my Sukkah – though they're perfect for any party or just to celebrate autumn. If you want a neater and less elaborate look, you can use solid reds instead of the various prints.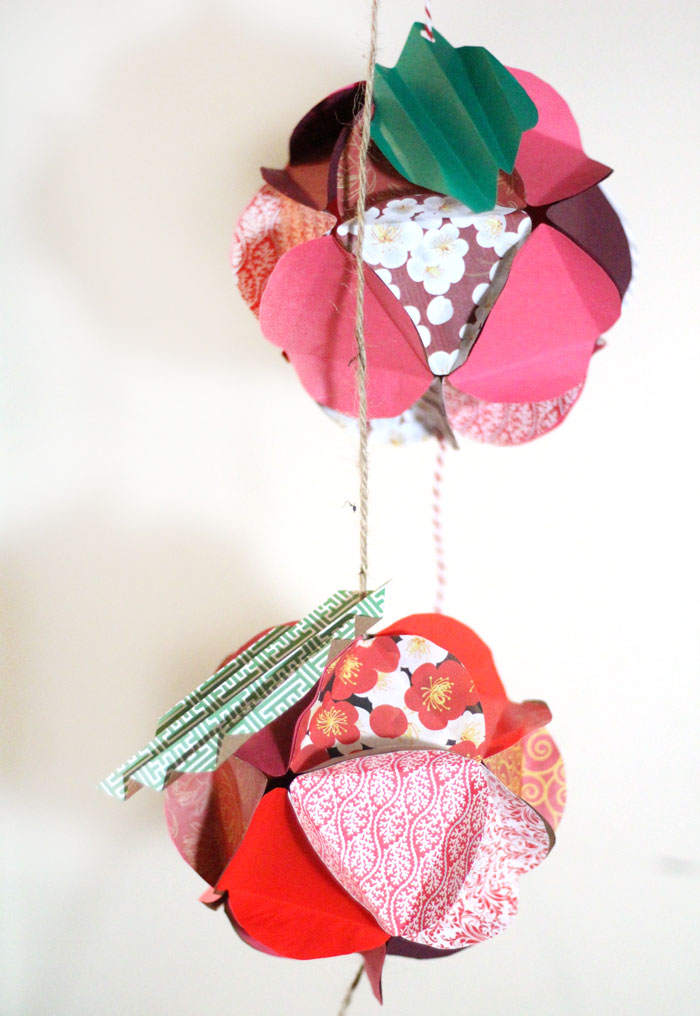 I hung one of these DIY apple paper globes on baker's twine and then the second on jute twine. I definitely like the jute better – even though the whole feel of the apple isn't rustic like that, it works with this as it's reminiscent of the stem of the apple.
As you can see, I left simple "tails" hanging from the apples – you don't need to do that but it's fun! And you can even string a few wooden beads on the end to make it even more fun.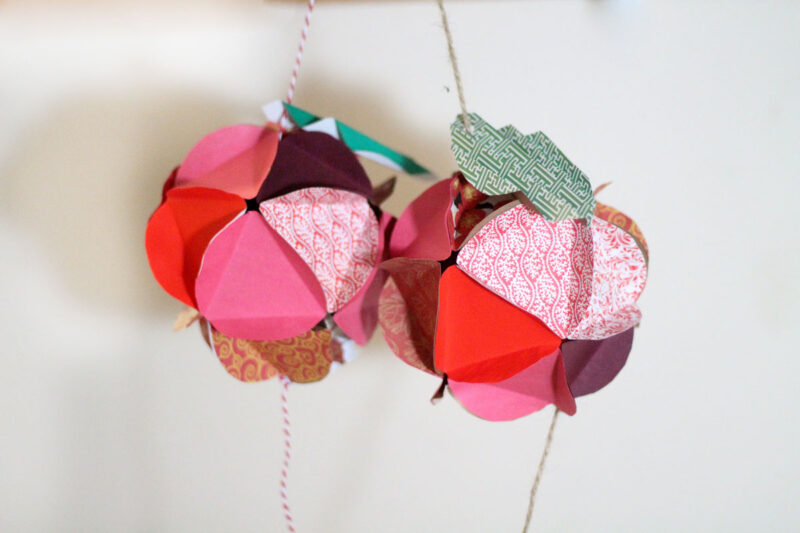 What you need to make DIY apple paper globes:
How to make DIY apple paper globes:
1. Gather assorted papers in shades of red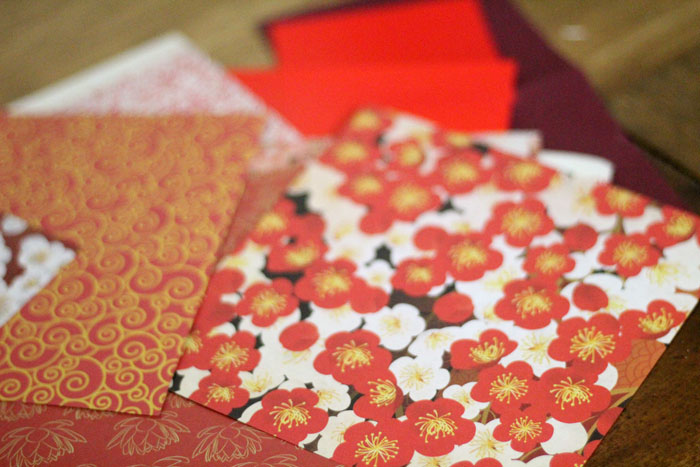 2. Use the template linked above, or make the shape on your own. This tutorial teaches you how to make the shape yourself. I used a glass (that's this glass I taught you how to make here.)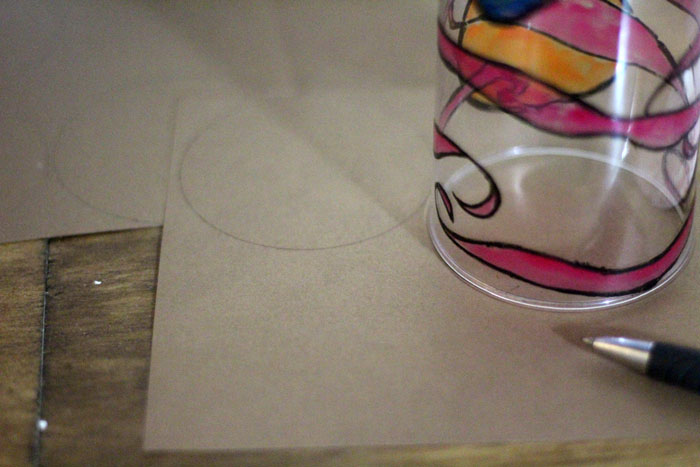 3. Cut out 20 circles (for each globe) in the same size.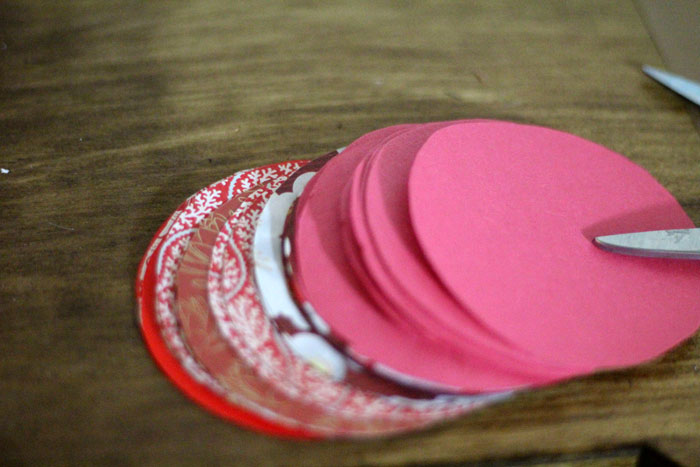 4. You'll want to fold in three sides of the circle to make a triangle. The "tabs" that are formed should pretty much be the same size. Do this with one and use that one as a template for the rest. The tabs should fold in to the "pretty" side of your paper.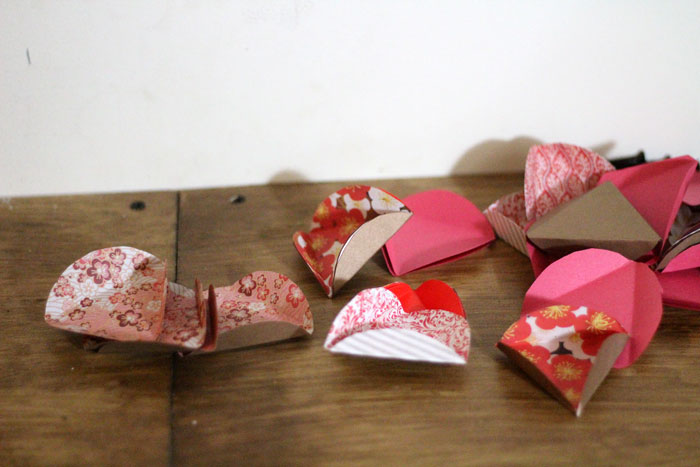 5. Glue your circles together! Tacky glue is the perfect glue for this as it holds somewhat but dries quickly. It's also very forgiving.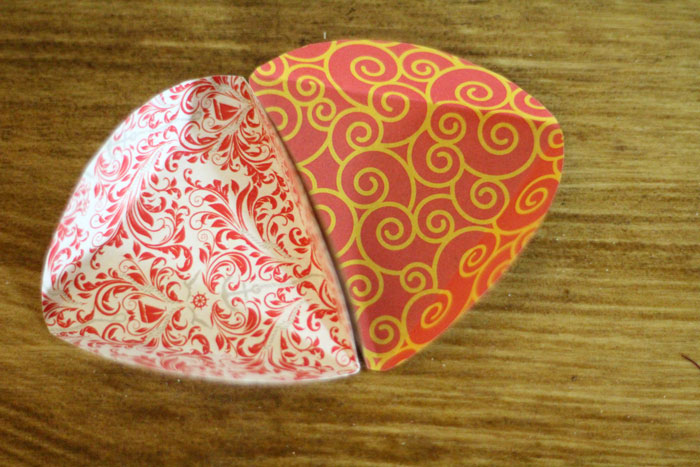 Glue ten in a row so that they face opposite directions – one with a point on top, one with a side on top.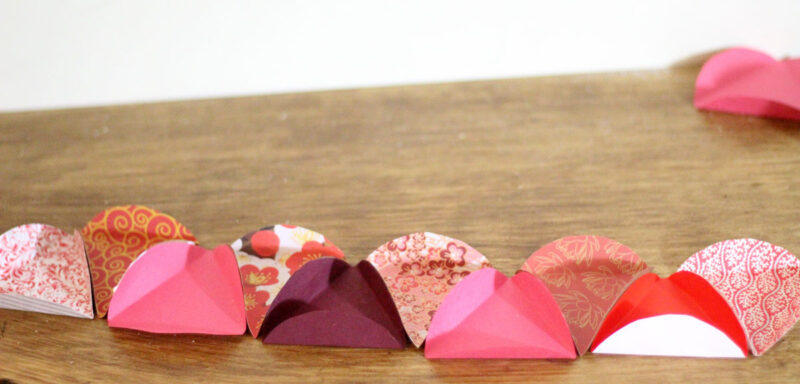 6. Now glue five with the points facing inward to form a dome.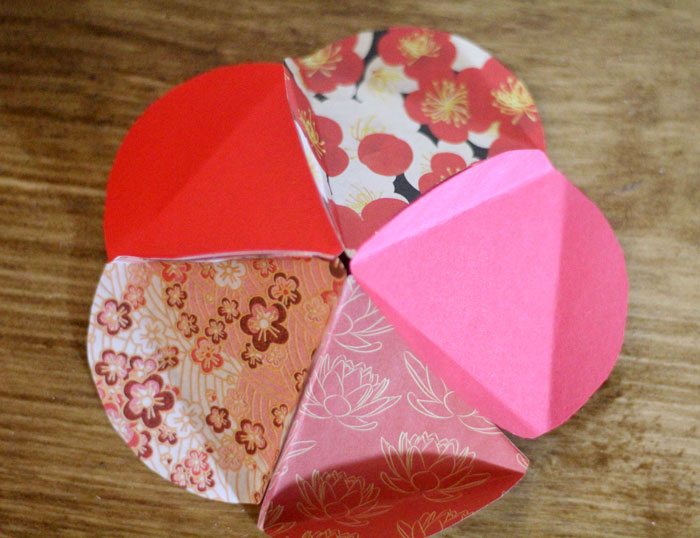 Make two of these "domes". You should have a strip of ten and two domes made from five.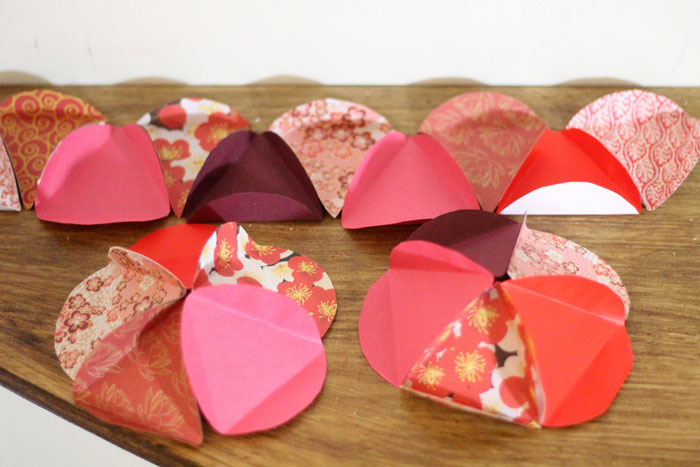 7. Glue your strip into a circle by connecting the last with the first.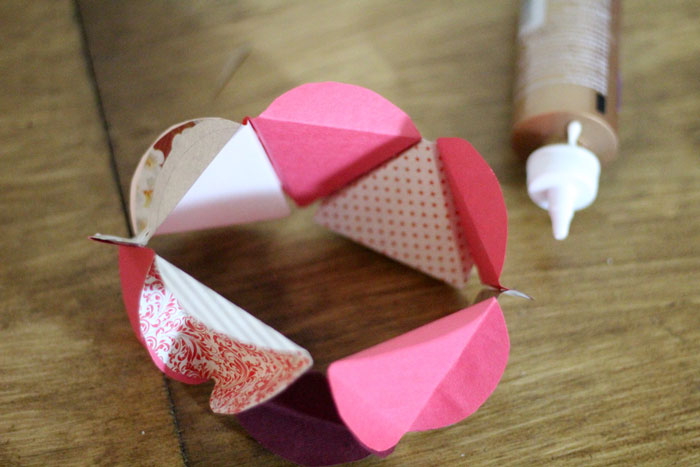 8. Place glue on all the top tabs of your circle.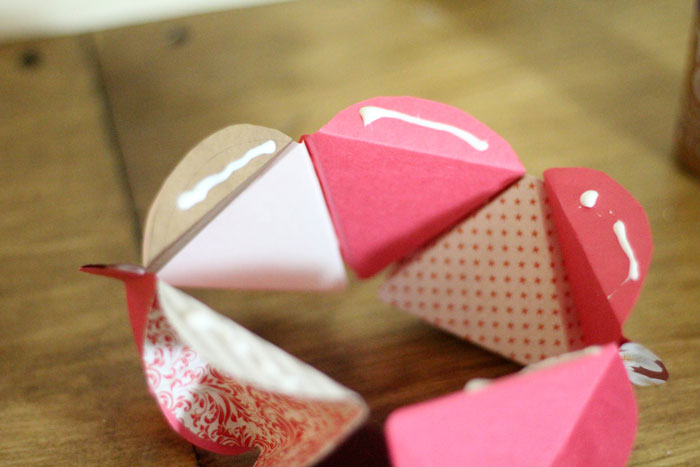 Glue the dome gently on top so that it matches up nicely with the top tabs of the circle.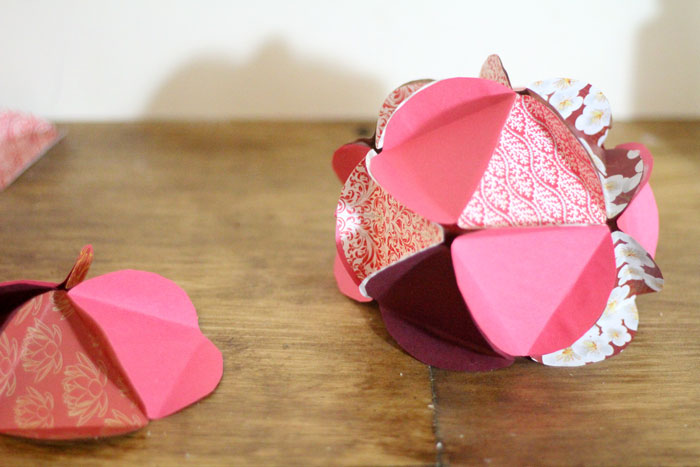 9. Now is the best time to add your string. Thread it in the center of what was just the dome (that you already glued on).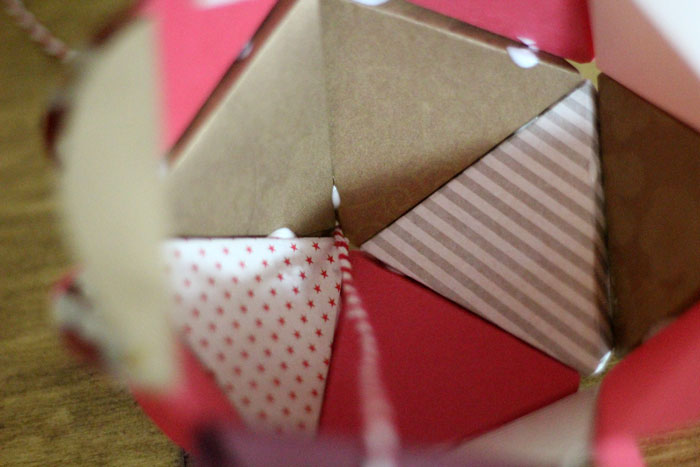 10. Thread it through the other dome that hasn't been connected yet.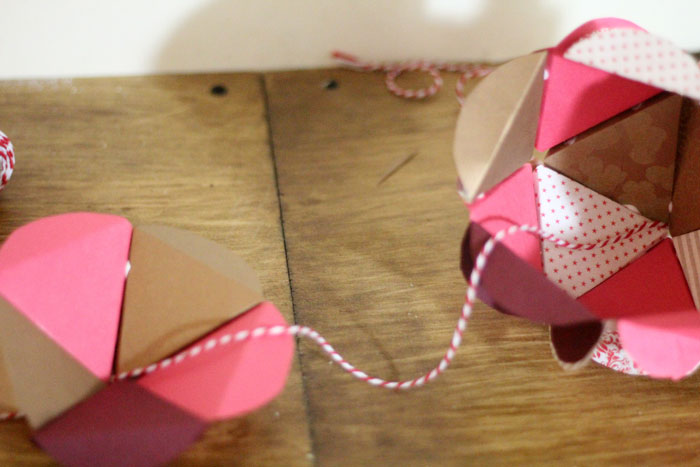 11. Connect the bottom dome as you did the top.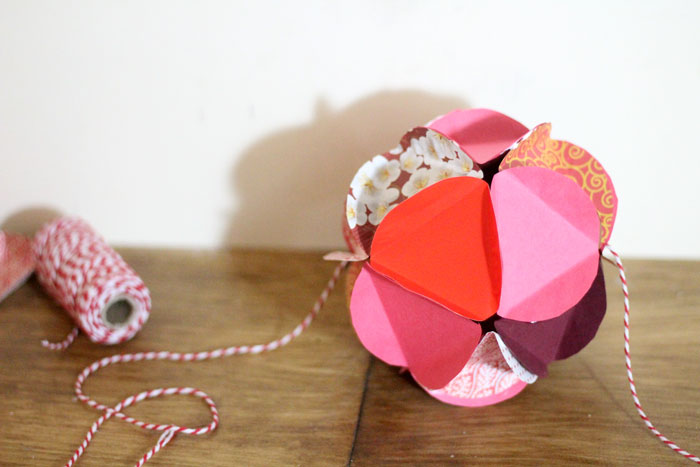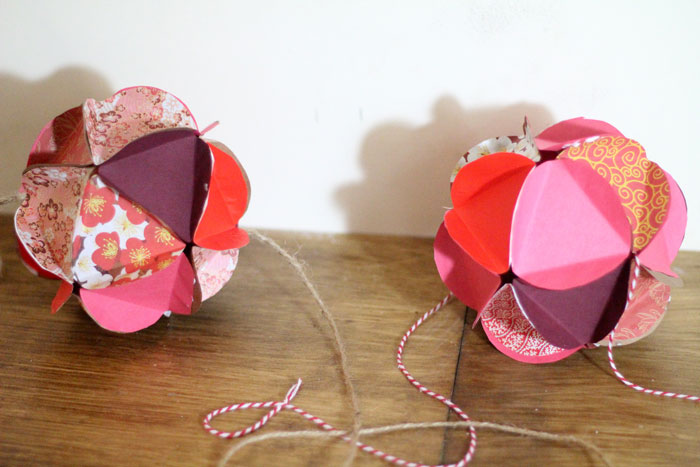 12. Make a triple knot (or whatever it takes to "stop" the globe from sliding off the twine) and trim.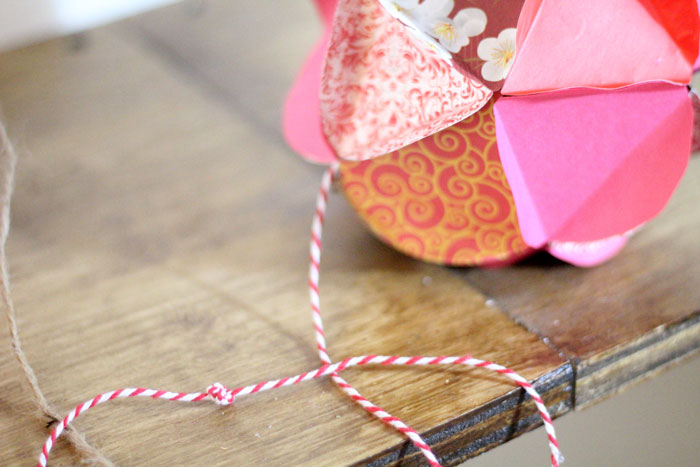 13. Cut an extra wide leaf out of green paper.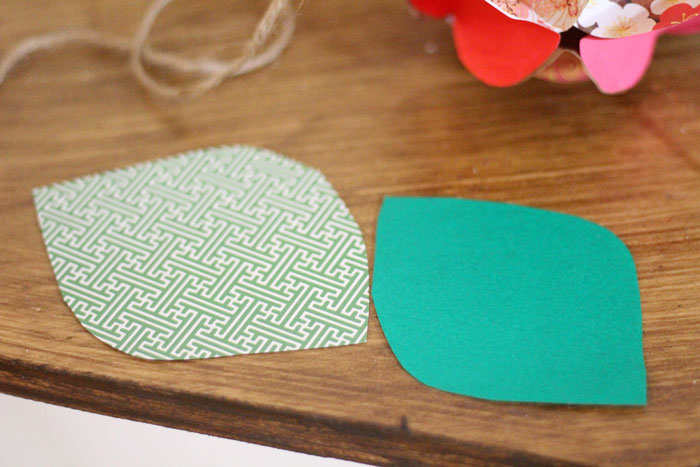 14. Punch a hole toward the top.
15. Accordion fold it to add a little depth and to complement the "paper fold" look of the rest of the apple.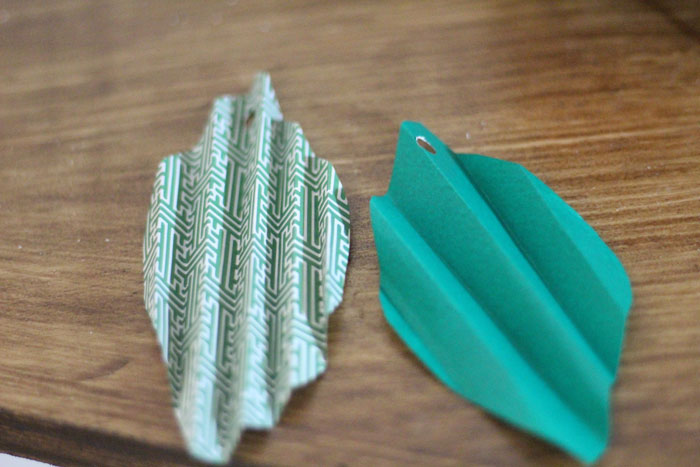 16. Thread it onto the twine and let it fall right on top of your apple.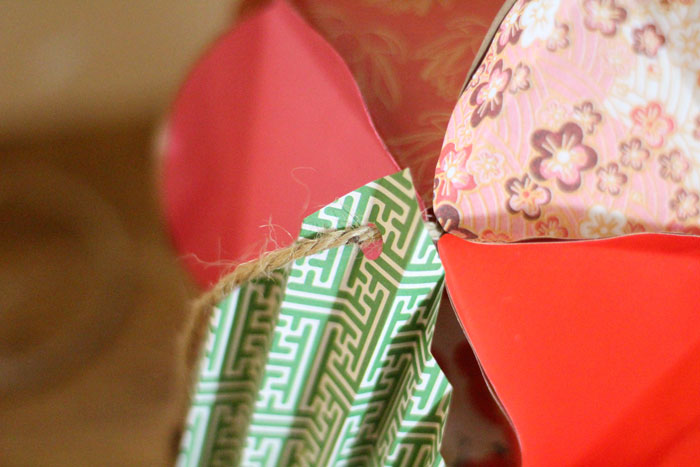 Hang and enjoy! These DIY apple paper globes look wonderful in pairs.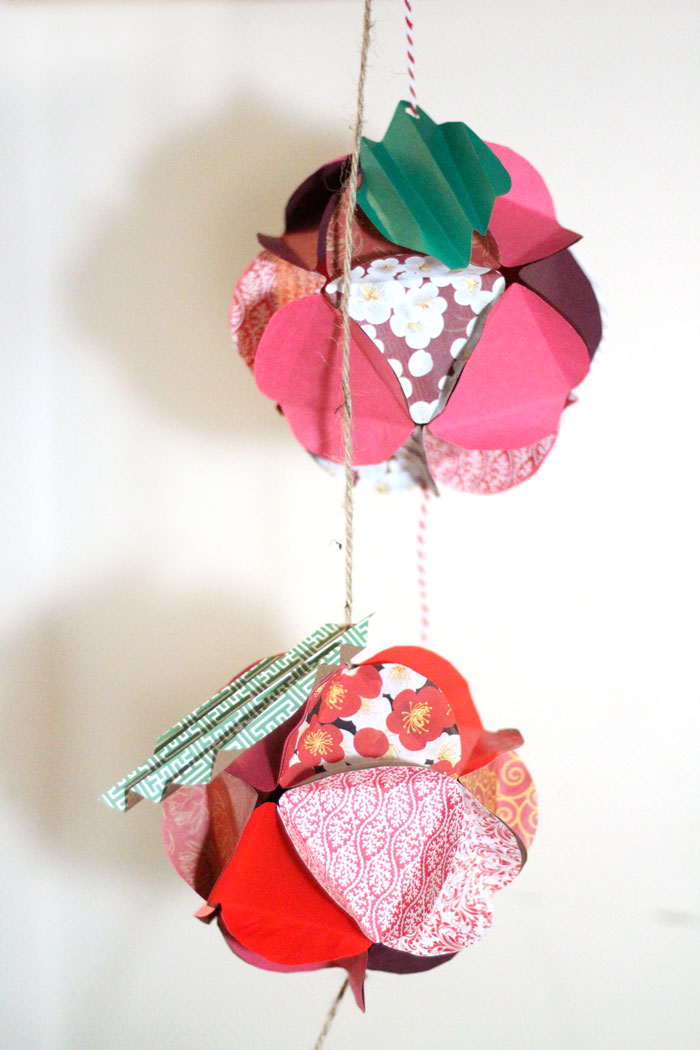 What will you make these DIY apple paper globes for? Comment below!