Clothespins: you can by huge packs of them at a super low price, and they're made of solid wood. That's what makes clothespin crafts so amazing – they are sturdy and not in the least bit tacky, like some other cheap craft materials can be. You'll find endless things to make with clothes pegs but here are just a few.
Disclosure: this post contains affiliate links.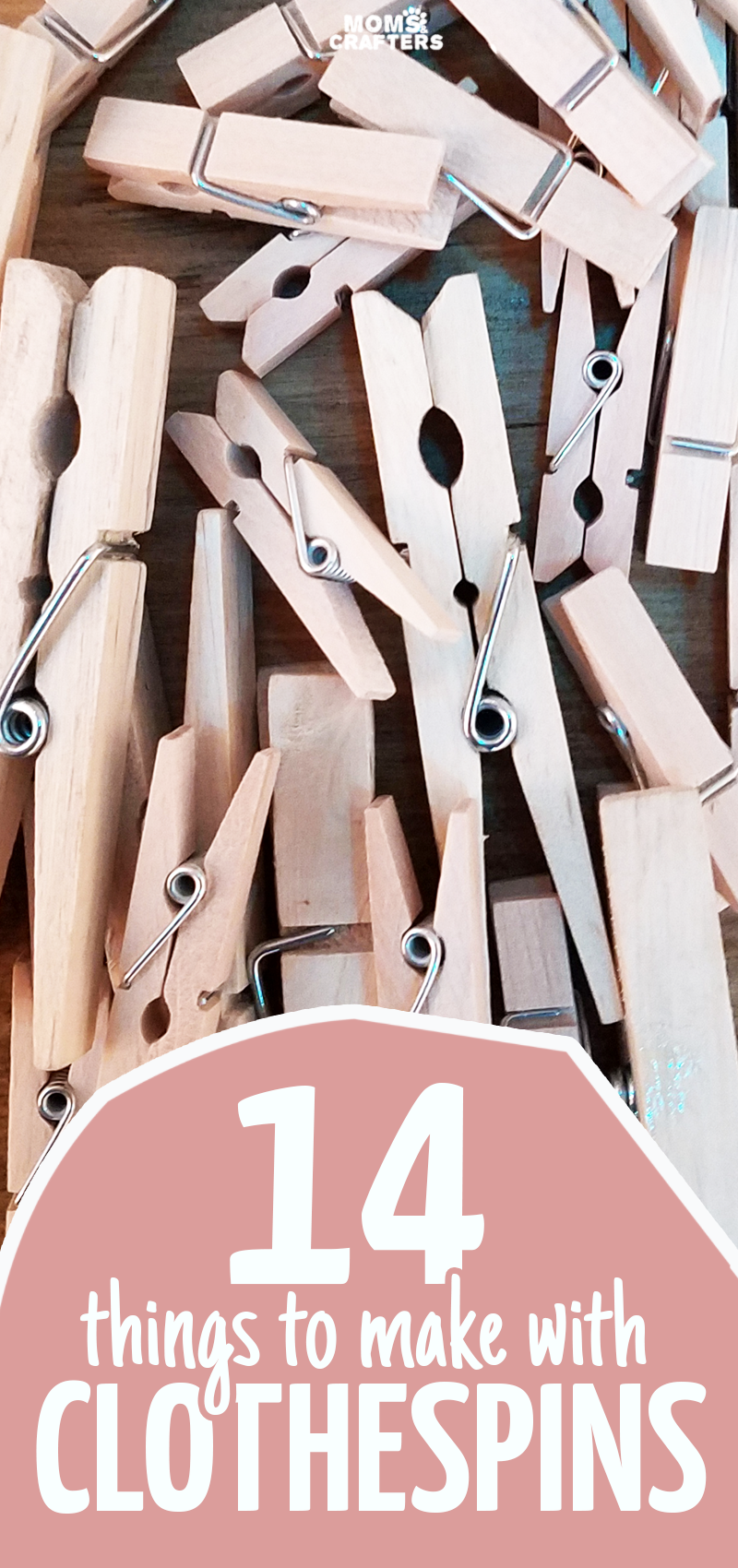 A while ago, I picked up a cheap pack of clothespins to use for crafting. I started by coating some in narrow duct tape ( which adheres better than washi tape) and gluing magnets to the back using this glue to display my son's artwork on the fridge.
I never even shared that mini craft on the blog, but recently, I posted these fun puppets which went viral on Facebook.
I began to learn just how diverse clothespin crafts can be, and how versatile they are. I still have so many clothespin crafts ideas in this overloaded brain of mine, and am working on something new now, but meanwhile I wanted to share some great ideas you'll love!
And now, I'm off to work out what to do with mini clothespins, and off to buy me some colored ones!
Copyright:
All of the images for these clothespin crafts were used with the permissions of the respective bloggers for the purpose of this post. Click on the title link or image for the full tutorial.
I have created a square and vertical image for your convenience for sharing these clothespin crafts. Please use the first or last image in this post when sharing and not one of the individual photos below, out of respect for the creators' copyrights.
5 Clothespin Puppets:
What an adorable craft! Use bright colors and make funny faces to act out your favorite story book!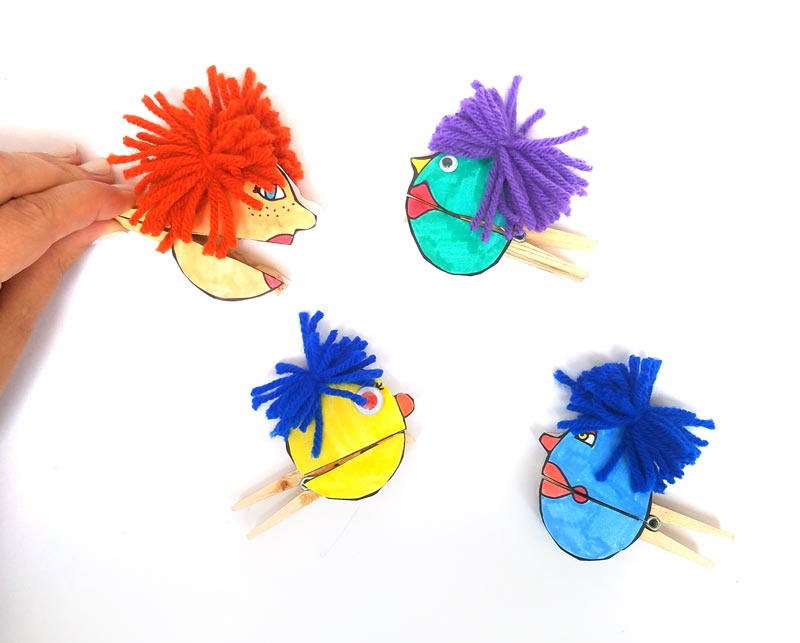 Check out the video below to see them in action:
2. Clothespin Puppets by Adventure in a Box
These clothespins get turned into a STEAM project- so they are not only adorable, they're educational! Get ready for a puppet show!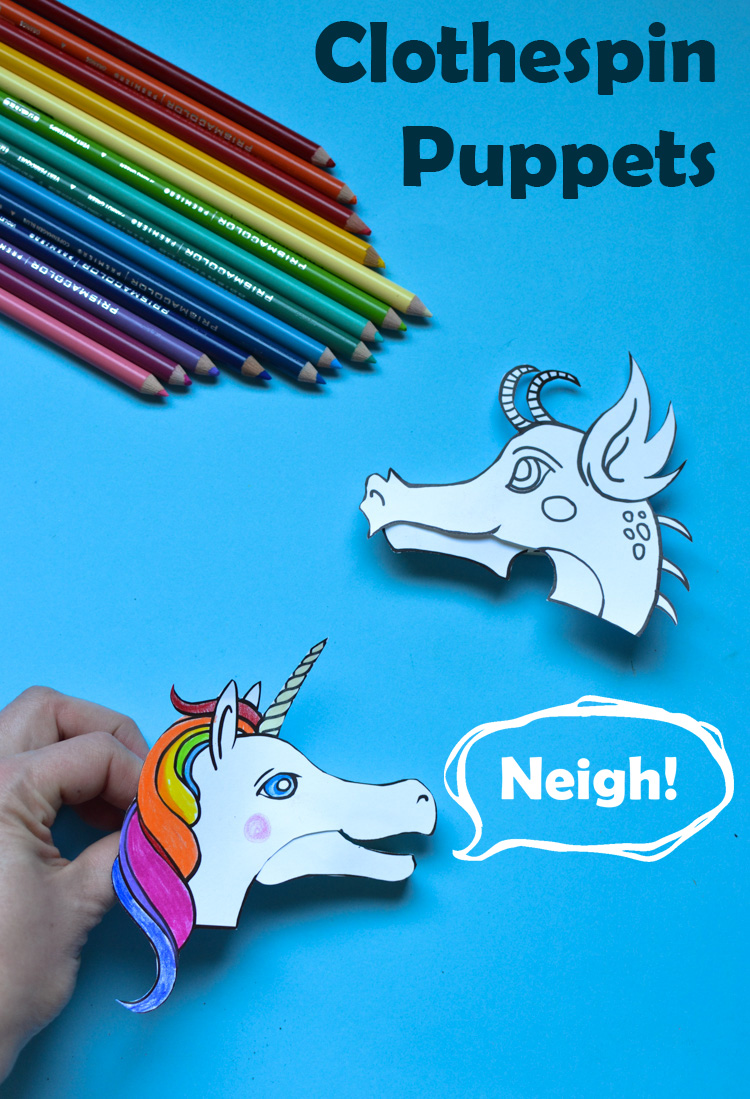 3. Clothespin People by Pink Stripey Socks
This is the perfect craft to express yourself. I can't wait to get my family together around the table and just have fun drawing these!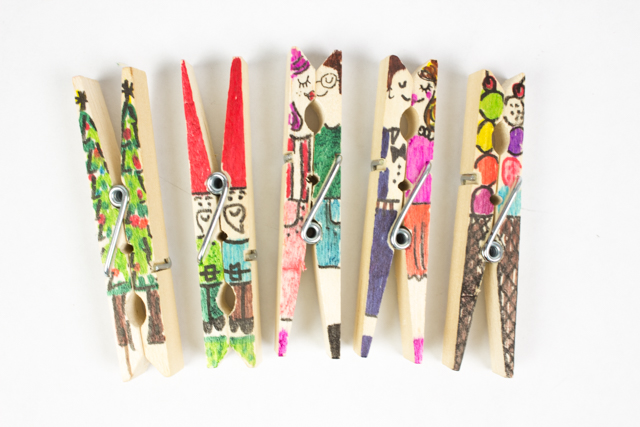 4. Clothespin Dinosaur Craft by Crafts by Amanda
It doesn't get better than this! These dinosaurs are so fun! I know my son will love making these come to life!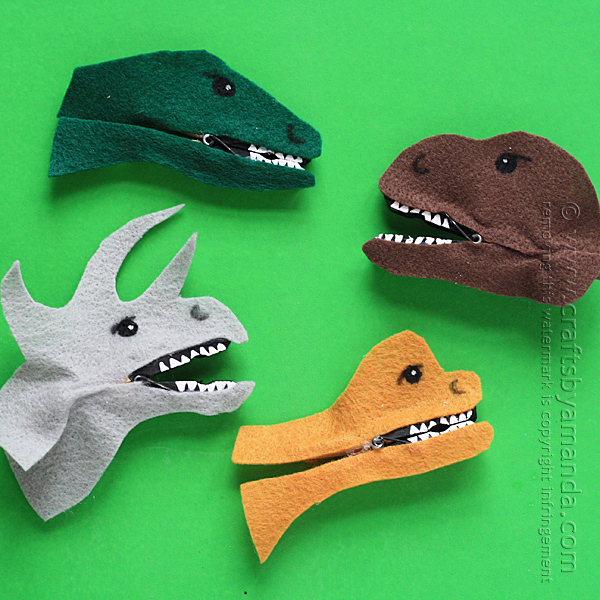 5. Clothespin Ballerinas by Live Craft Love
Aren't these ballerinas undeniably sweet? Make a bunch, set up a stage and put on a show! It'll keep your kids occupied for hours!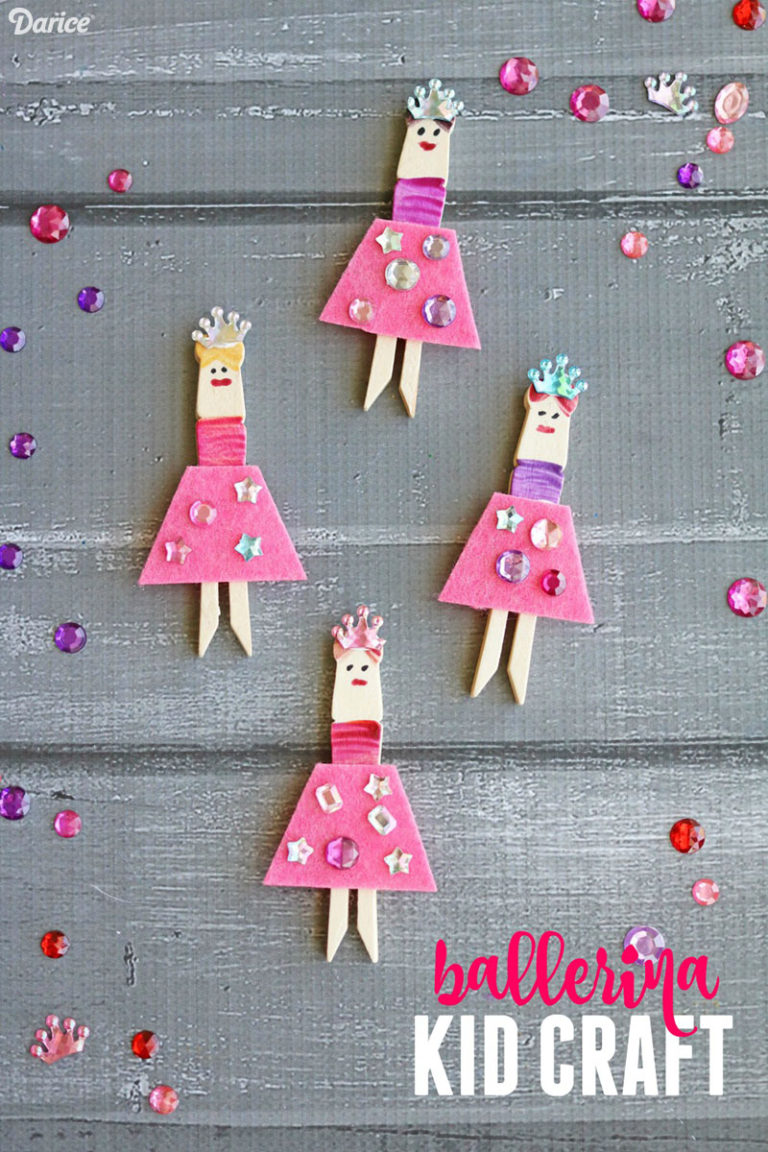 3 More Clothespin Crafts for the Kids:
6. Clothes peg Bi-Plane by Incredibusy
My son would go totally gaga over these! I can't wait to try it out and personalize it with some paint and stickers.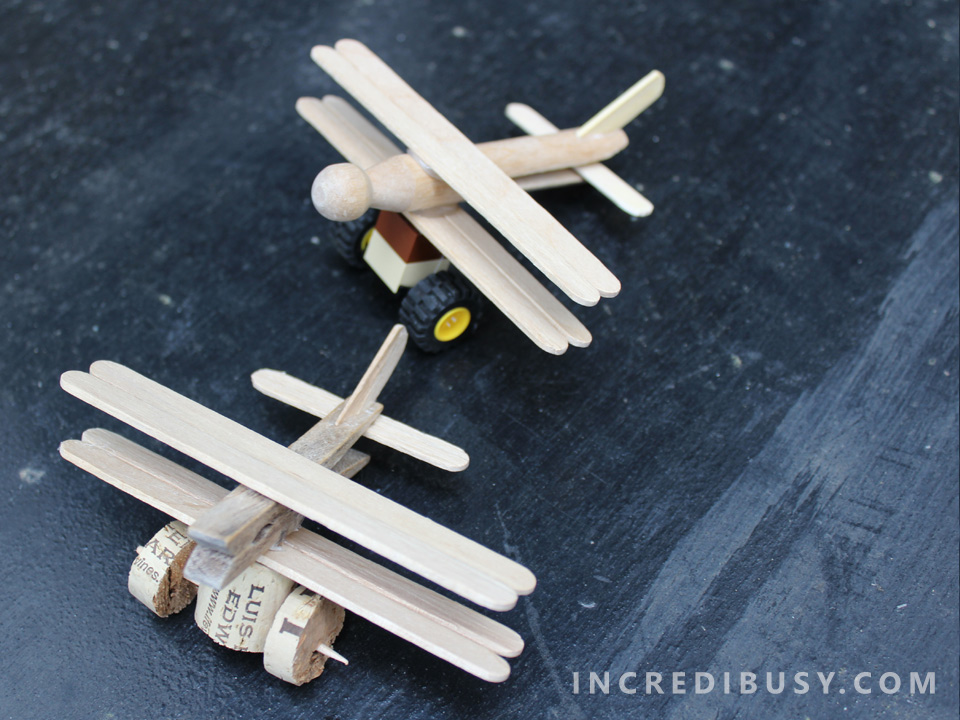 7. Sparkly Clothespin Dragonflies by I Heart Crafty Things
The perfect craft for summer! This is a great way to get your kids talking about insects- and they're glittery too!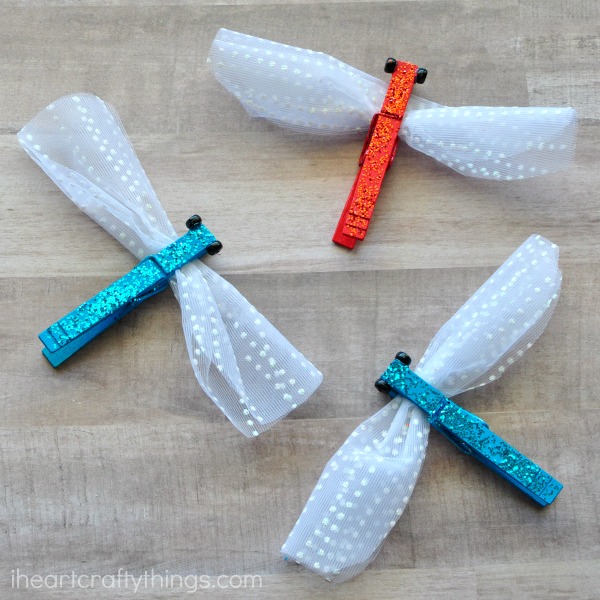 8. Clothespin Button Car Craft by Frugal Fun for Boys and Girls
This is a great clothespin craft to do with your kids- and it's a toy that will last, and get used over and over again!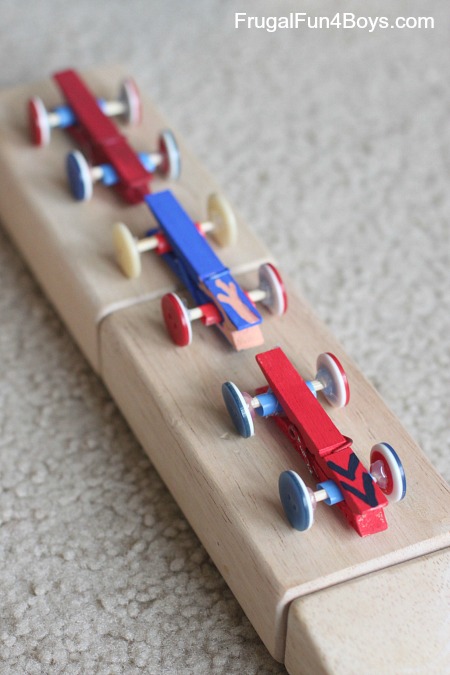 6 Beautiful Clothespin Crafts for the home:
9. Clothespin Planter by Ribbons and Glue
I am obsessed with this clothespin craft. I love everything about it- the creativity, the use, the addition of the beautiful paper on the clothespins… it just puts a smile on my face!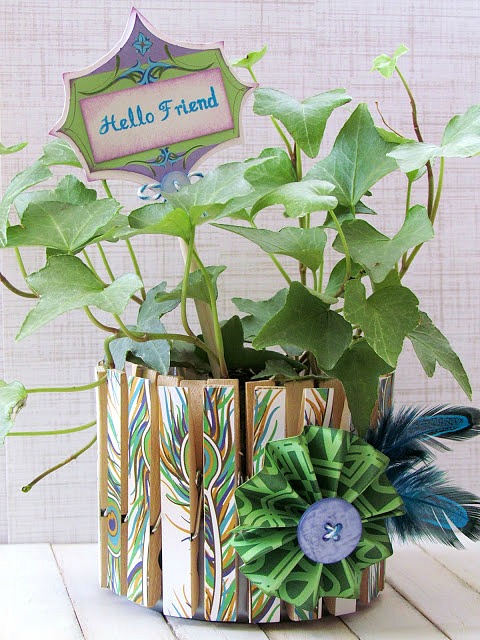 10. Clothespin Chandelier by Young House Love
How cool is this? This is such an inexpensive way to add a unique decor element to a room. Try making it with colored clothespins for a playroom!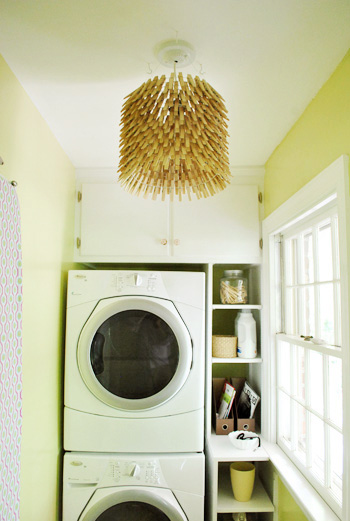 11. Clothespin Mirror by Mod Podge Rocks
This craft make such great use of clothespins. It's easy, fun- and you can even change it up every season with new clothespins.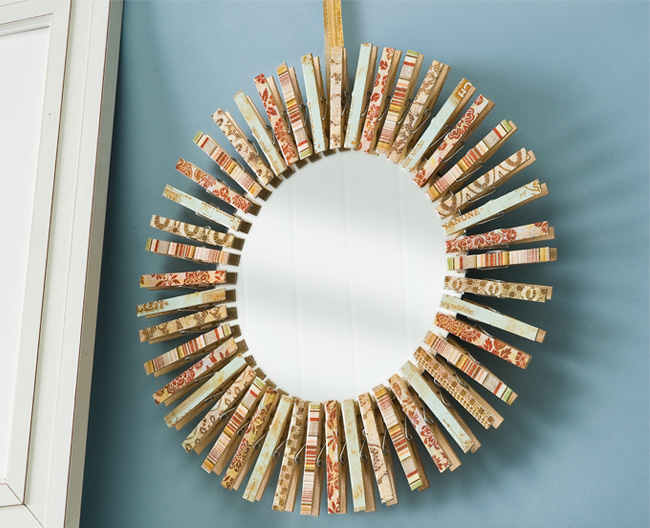 12. Nautical Clothespin Candle Holder by Family Food and Faith
One day, when I have my dream house by the lake, I will be crafting these clothespin candle holders and leaving them all over the place.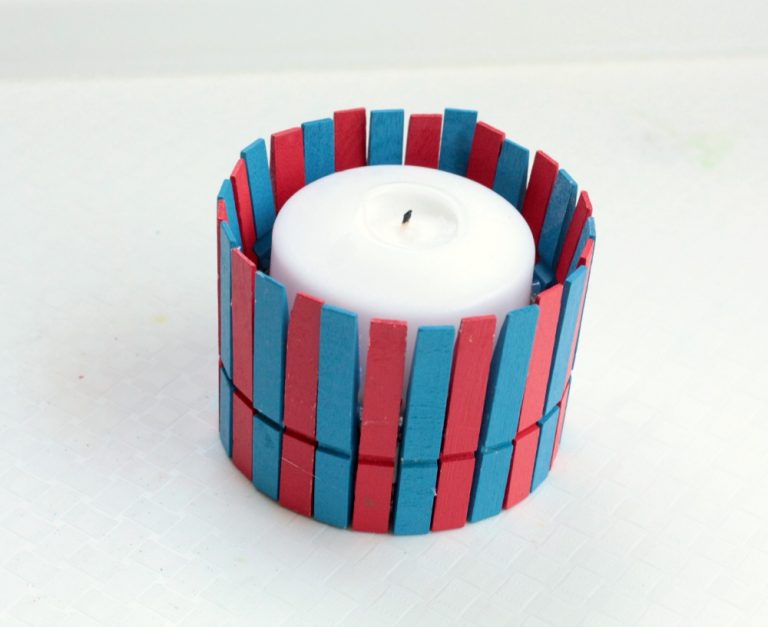 13. Clothespin Trivets by the Country Chic Cottage:
I don't know about you, but in my house, I can never find a trivet when I need one. This craft is an easy, inexpensive way to make sure I always have one laying around.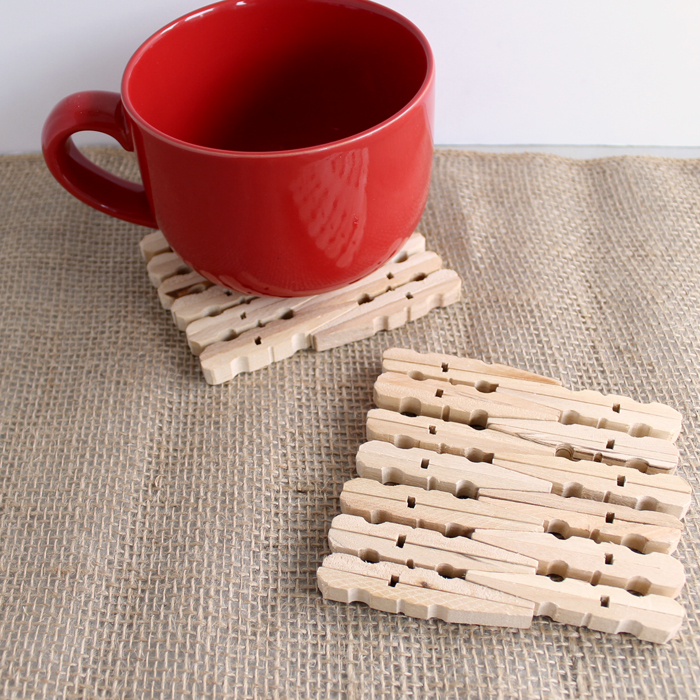 14. Washi Tape Clothespins by Make Life Lovely:
This is such a cute way to decorate clothespins- add a magnet and stick 'em on your fridge (I personally use these to display my kids' artwork) , or use these in some of the other crafts in this roundup.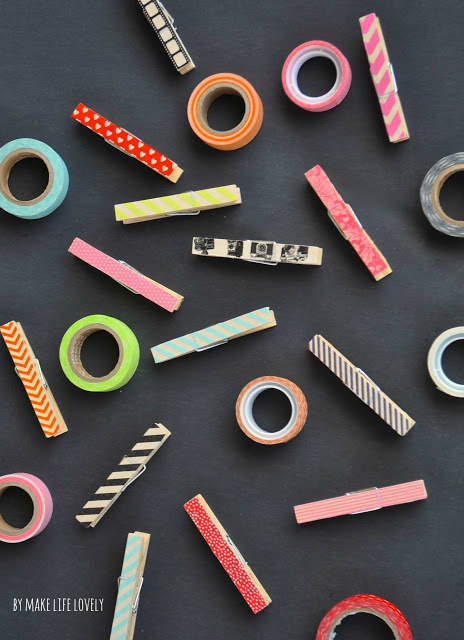 That's all the clothespin crafts I have to share for now – but no worries! Looking at my craft stash, you can be sure that there will be more.
What are your favorite ways to craft with clothespins? Comment below!