Make these beautiful DIY earrings with a watercolor texture and hand-drawn doodles. It's a great way to incorporate some art into a jewelry-making project. Disclosure: this post contains affiliate links.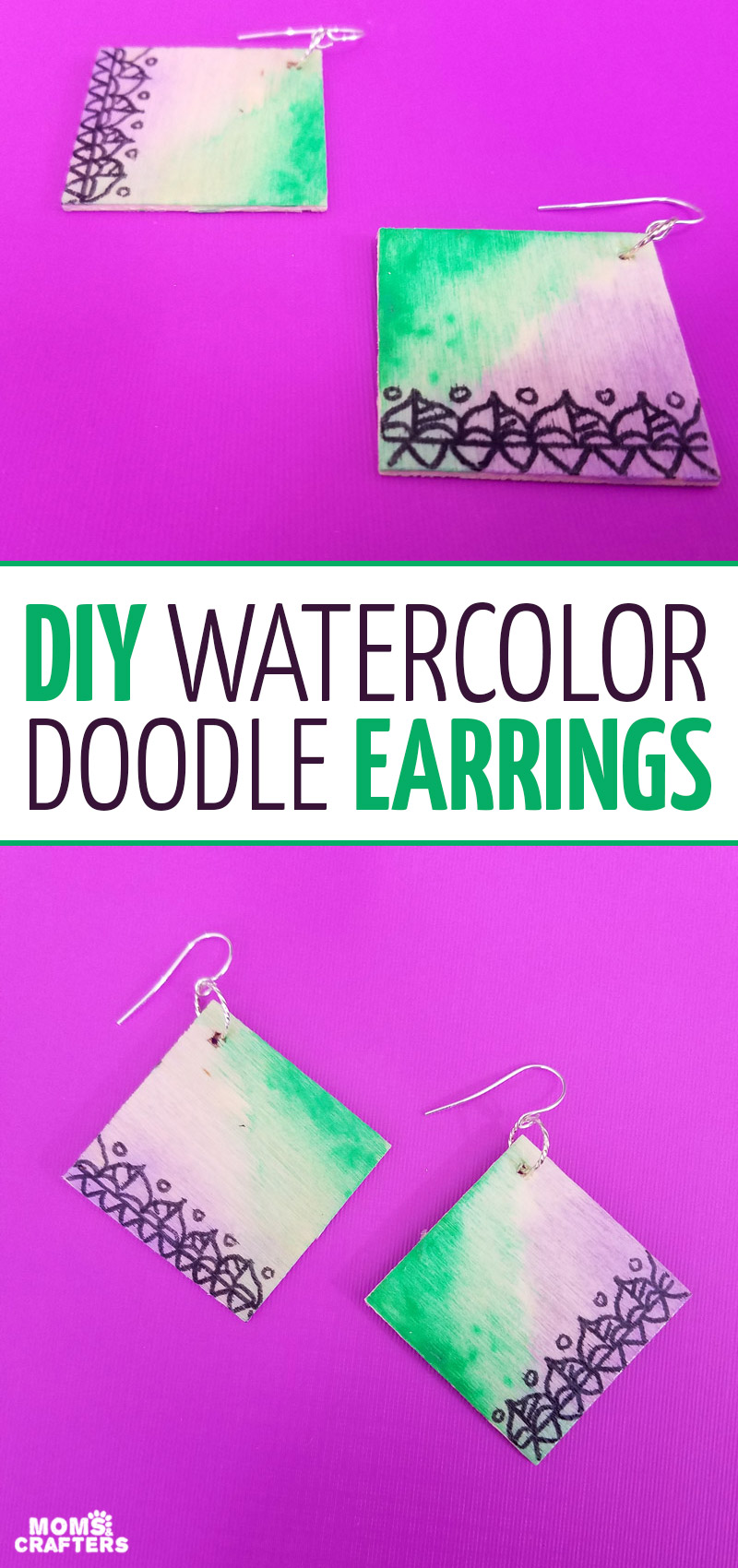 If you know anything about my crafting style by now, you'll know that I like to think outside the box and do something unexpected.
When PLAID sent me their new Martha Stewart soft gel watercolors as part of their ambassador program, I knew that I needed to try them on a jewelry-making project.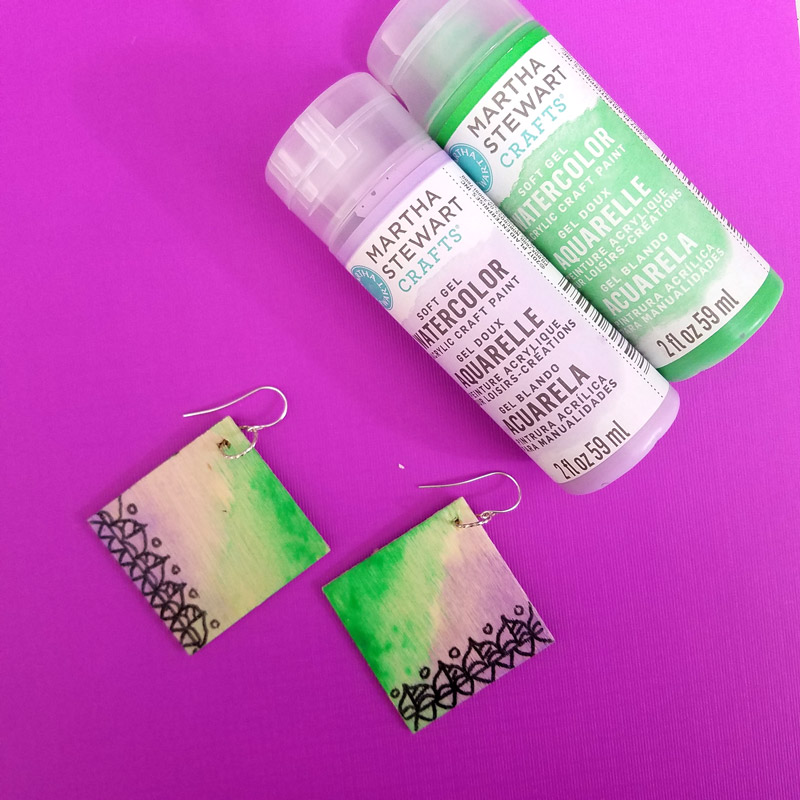 Wood is a very durable and super-absorbent material so it was the perfect base for these DIY earrings.
One of my favorite ways to really personalize any DIY project is to add some freeform element. The doodles on these watercolor DIY earrings were the perfect finishing touch.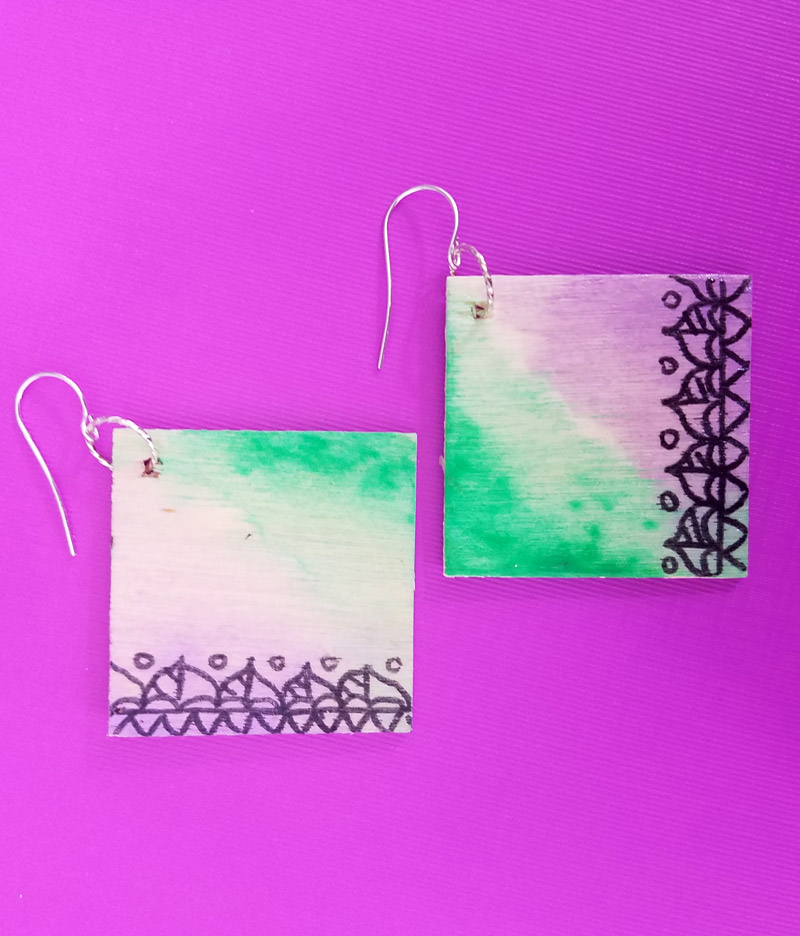 These DIY earrings are a really bold fashion statement, and make a great DIY gift that teens or tweens can create for friends and family. Watercolor IS the rage right now, so there's no reason you can't include some in your wardrobe!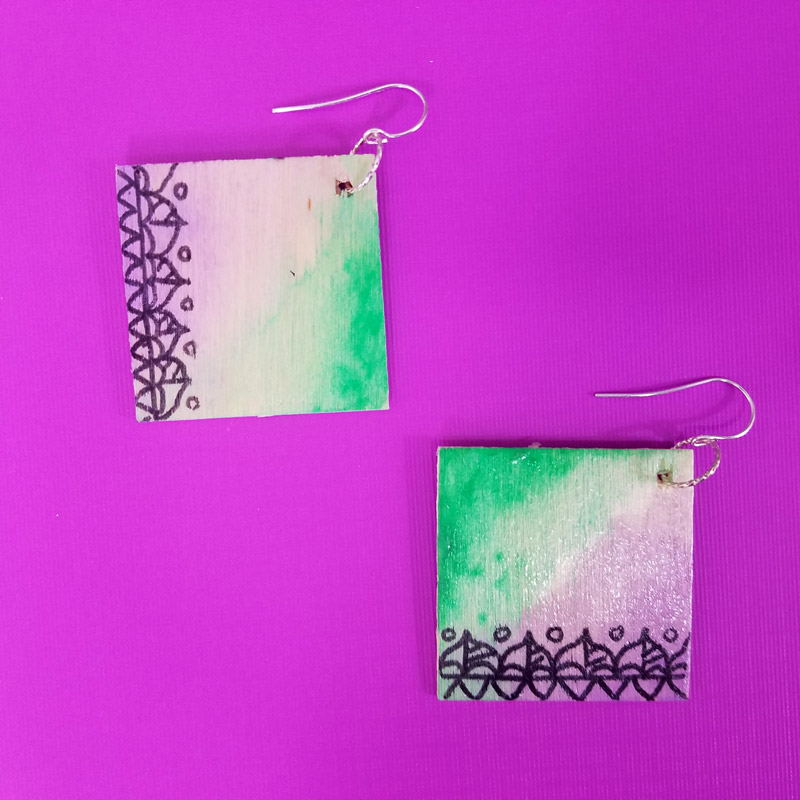 I learned the hard way that applying a coat of Mod Podge on top of the doodles as I had originally planned will not work. It smeared the marker that I used. Instead, in the final version, I did the doodles on top of the Mod Podge once it was totally dry.
You can probably also seal it with clear nail polish.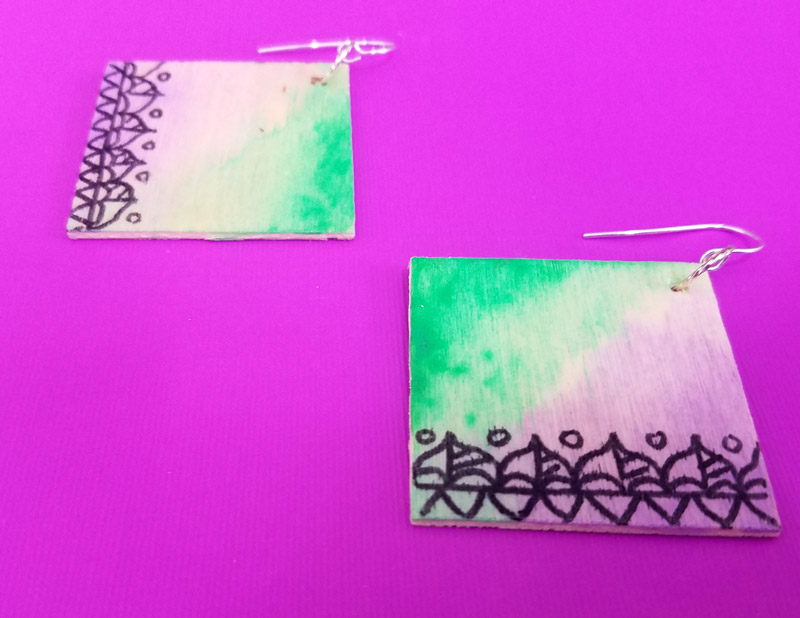 You can be as creative as you'd like with these DIY earrings – try different color combinations, different patterns, and more! You can focus more on the doodles, use different color markers, or work on a pretty watercolor effect.
You can even try a sunset-colored watercolor background with silhouettes markered in!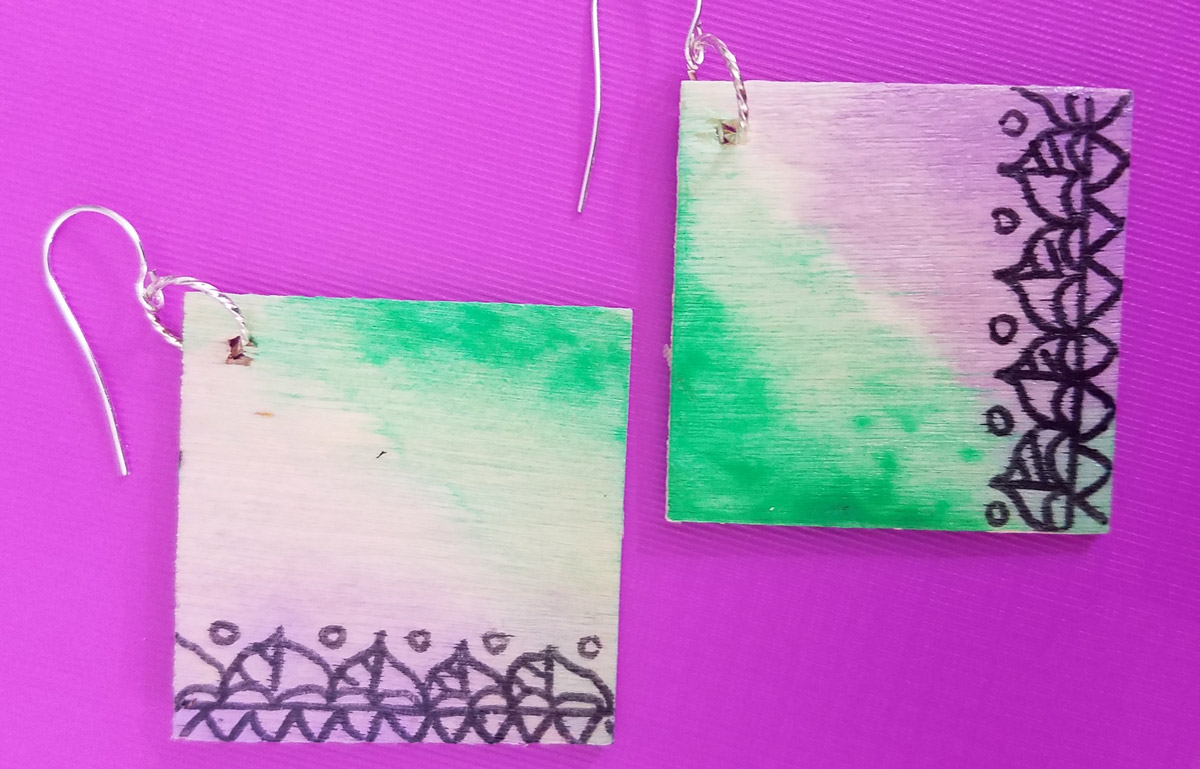 What You Need to Make DIY Earrings with watercolor doodles:
How to Make DIY Earrings with watercolor doodles:
1. Create a hole at the top (adults only). An awl or even a craft knife words. Use a metal file to smooth any splinters.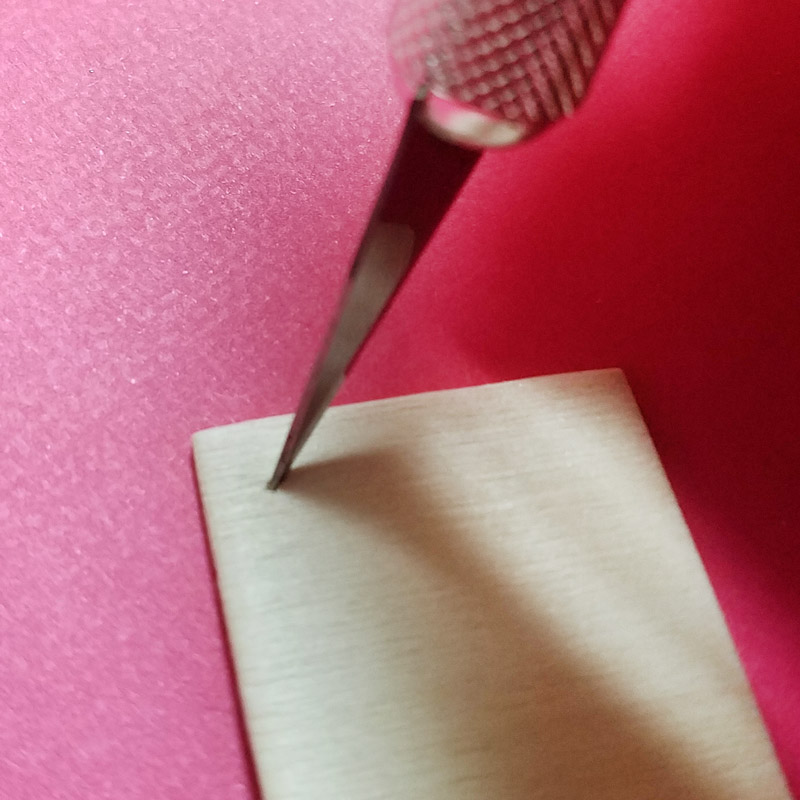 2. Start by applying one very diluted color to the right side of your wooden shape.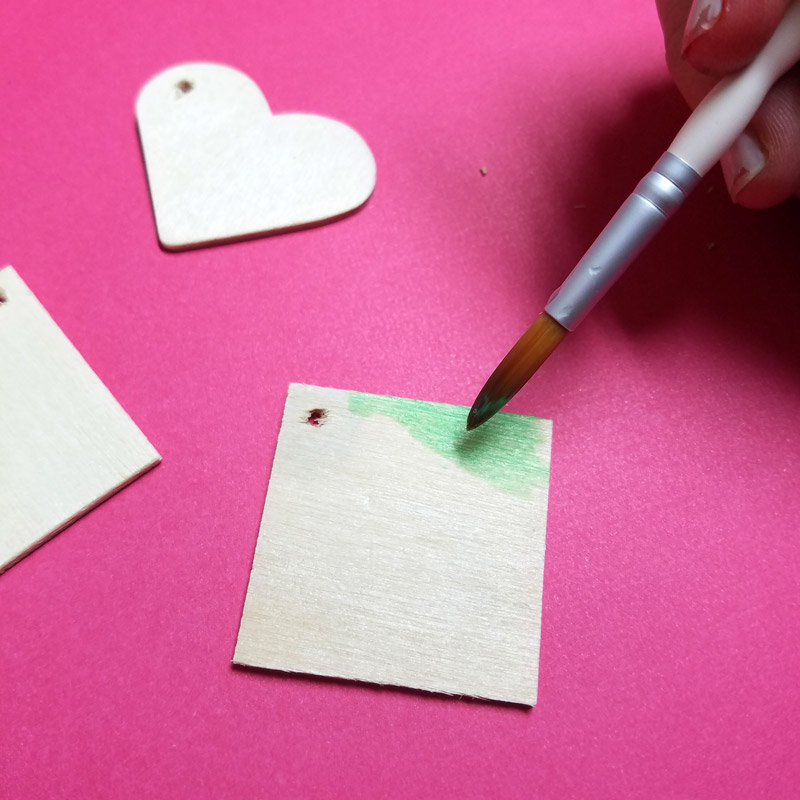 3. Dot on more and build up some texture by allowing some places to be more sheer than others.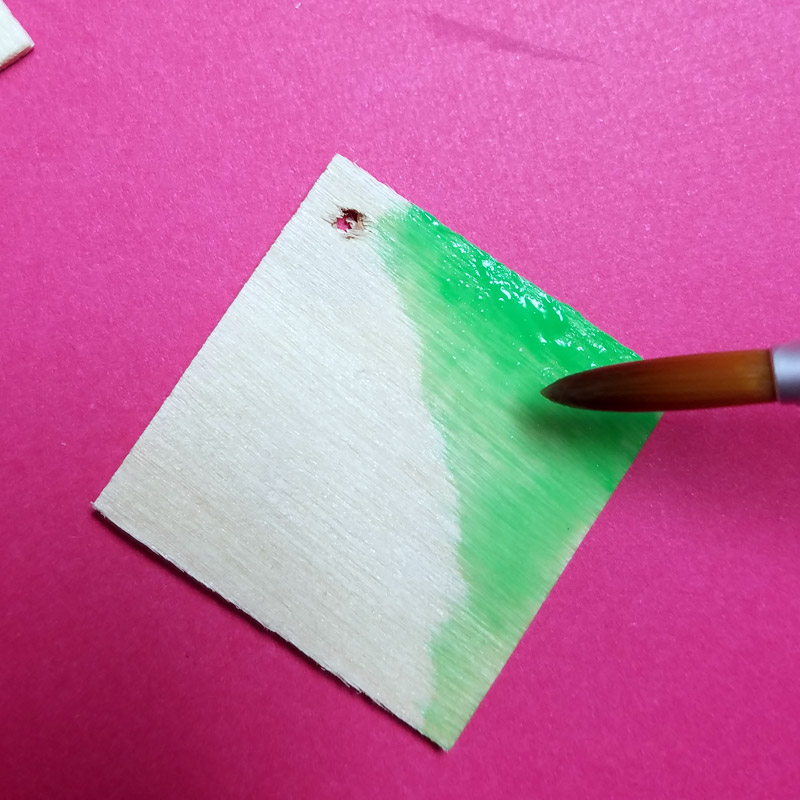 4. Continue with another color.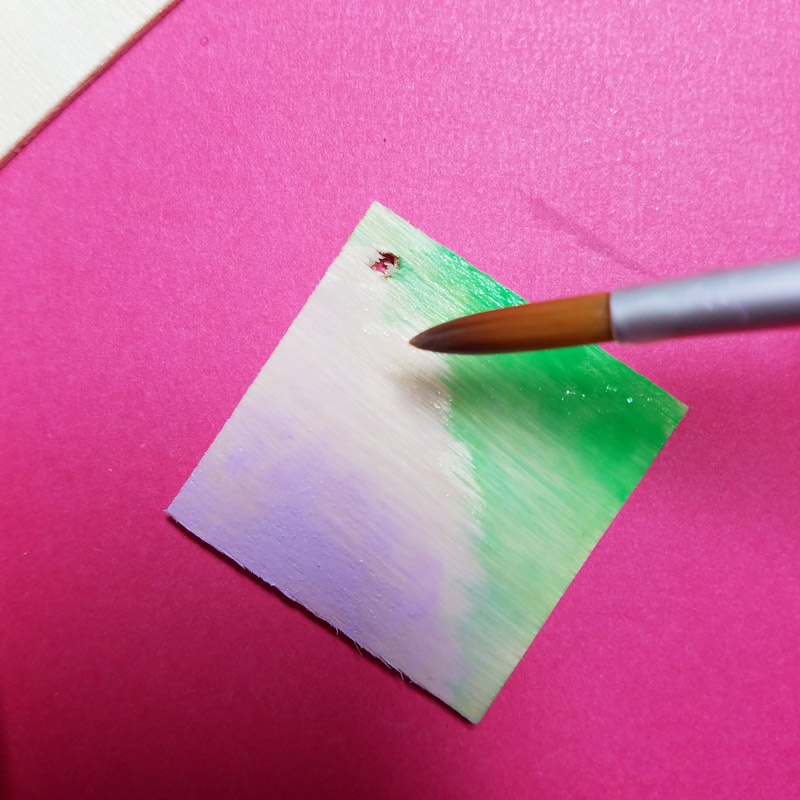 5. When it's dry, add some Mod Podge to seal it.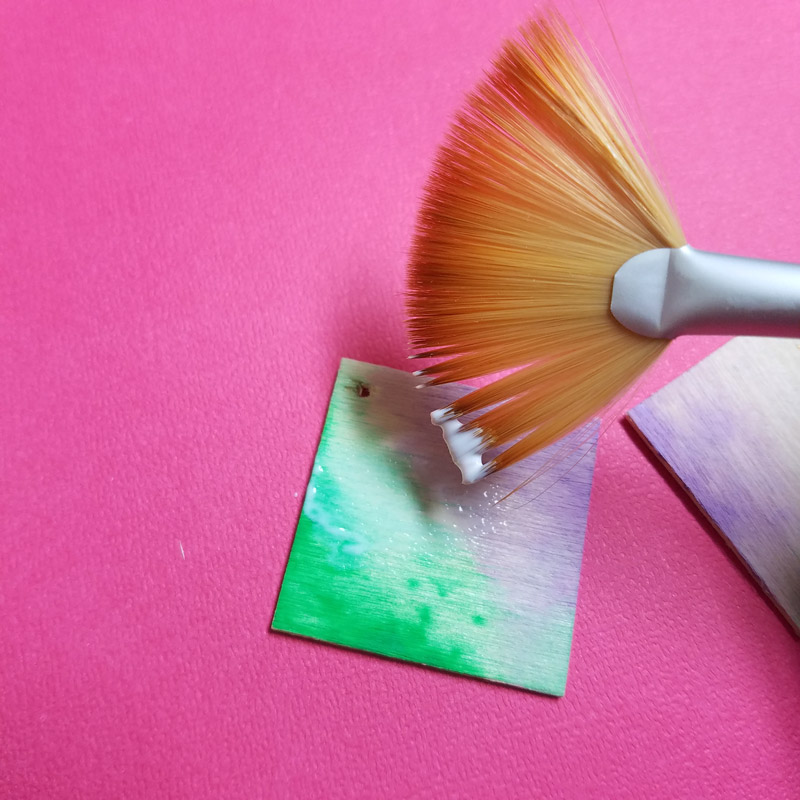 6. Grab an extra fine permanent marker and doodle something! Keep it simple and sweet.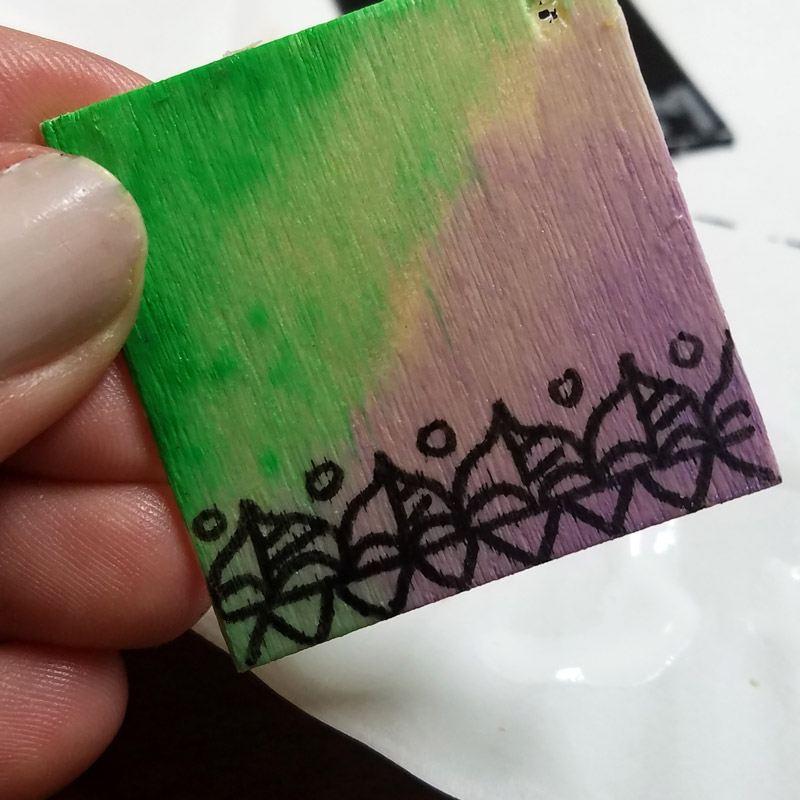 7. Add a jumpring and earring finding to the top.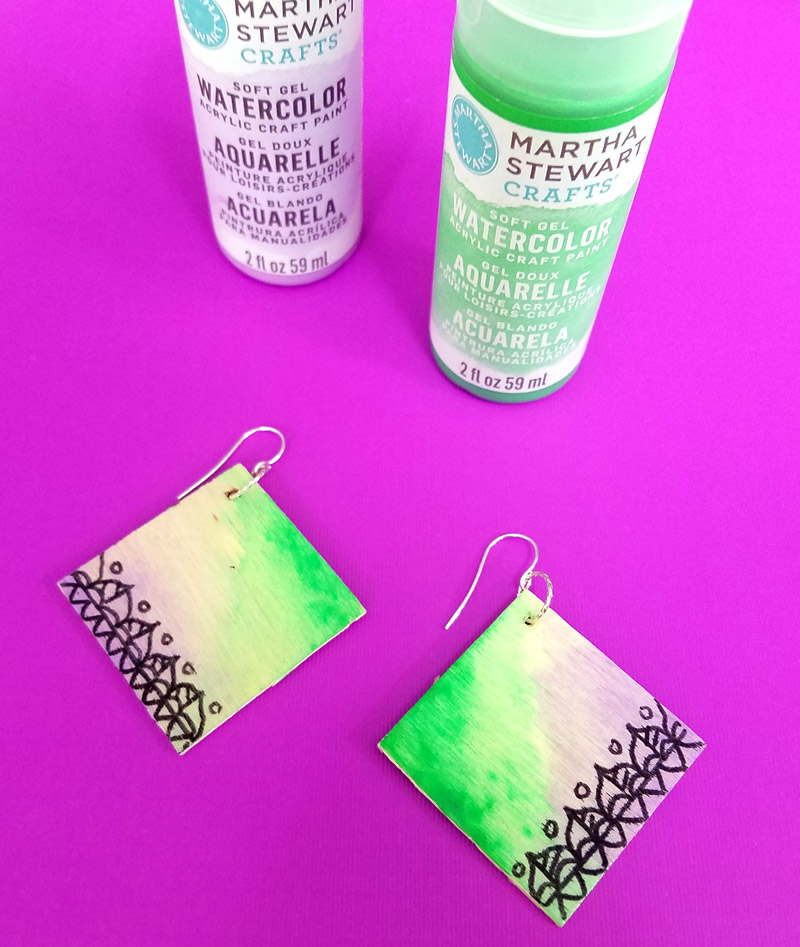 Aren't these beautiful?
They are so simple to make and you can create a pair to match any outfit! And because they are made from wood, they are really lightweight, unlike most larger earrings you'll find!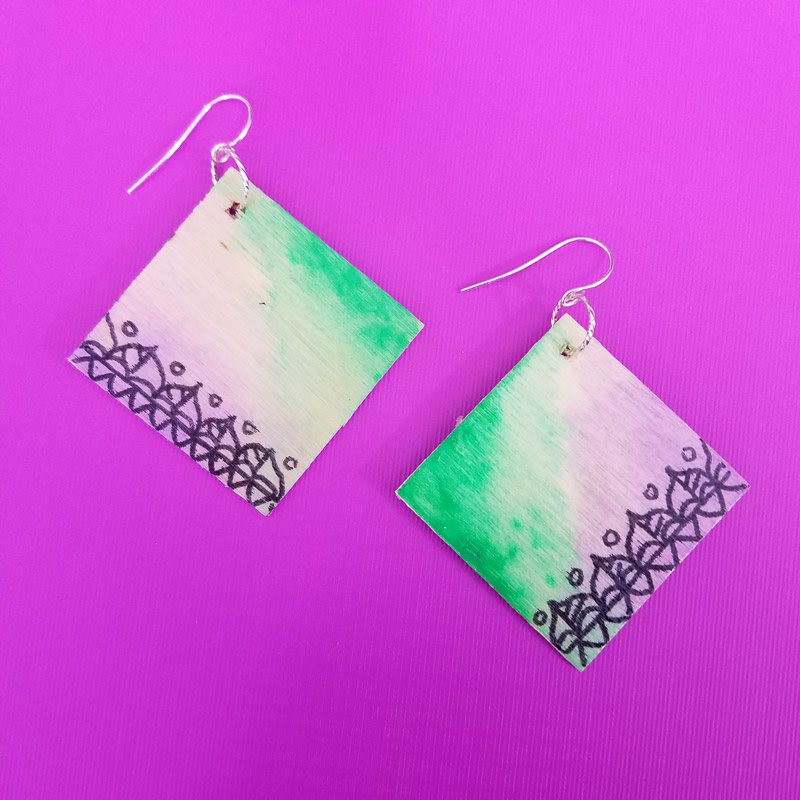 How will you be creating your DIY earrings with watercolor doodles? Comment below!