I made this no-sew Baby Zuma PAW Patrol Costume as part of our PAW Patrol inspired family costume! I chose Zuma for Baby Y because I wanted something comfortable and wearable for a baby. Since Zuma wears a helmet with a strap, I figured I can replicate that with an ear flap hat. Disclosure: this post contains affiliate links.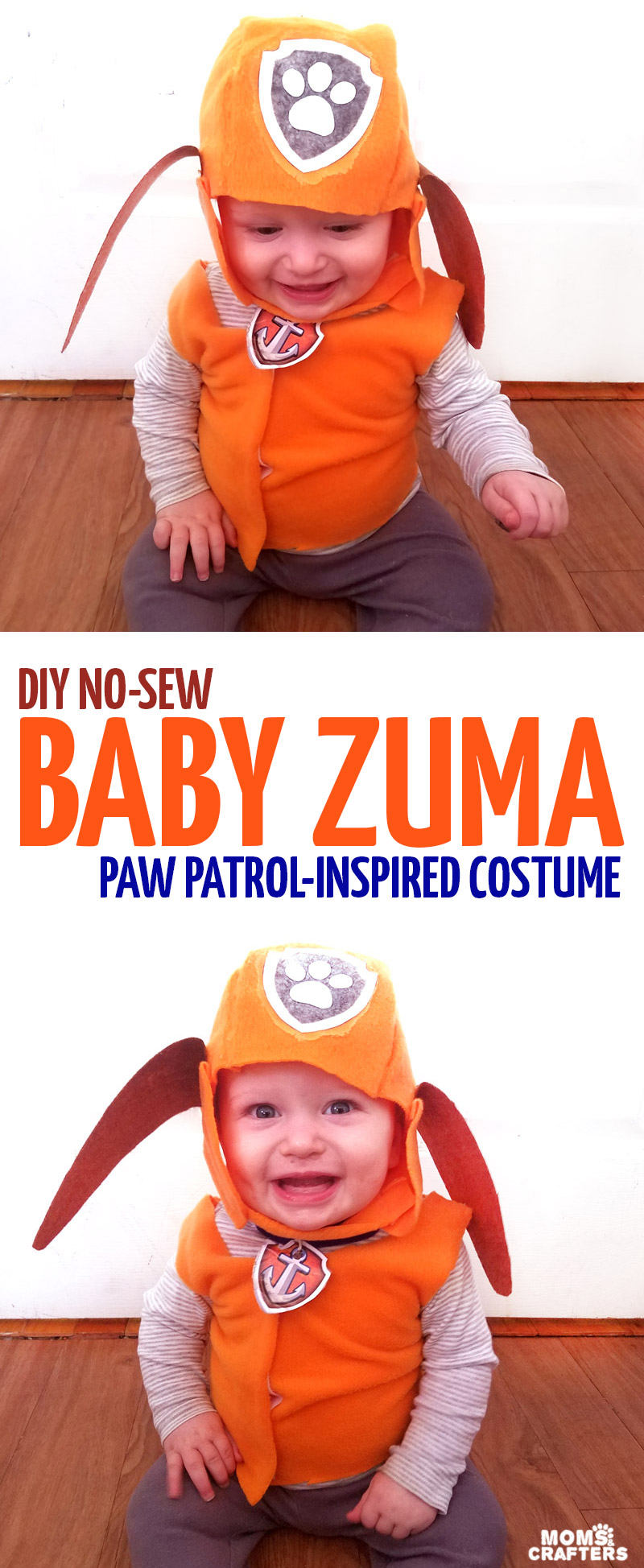 To make this Baby Zuma PAW Patrol Costume, I half-used a pattern – just to get the cap of the hat right. The size was slightly large – with the perk being that M can now wear it when he plays "PAW Patrol" with his friends.
This DOES require a teensy bit of understanding how sewing works – even if you're not sewing, but if you want to make it easier, you can just work with an orange trapper hat or helmet – just pin/tape things on temporarily instead of gluing so you can use it afterward!
I had to redo the vest twice (!) Because I accidentally measured with a skin-tight romper, and it was too small for that pudgy belly. Make sure you use a loose-fitting shirt to measure the size of the vest.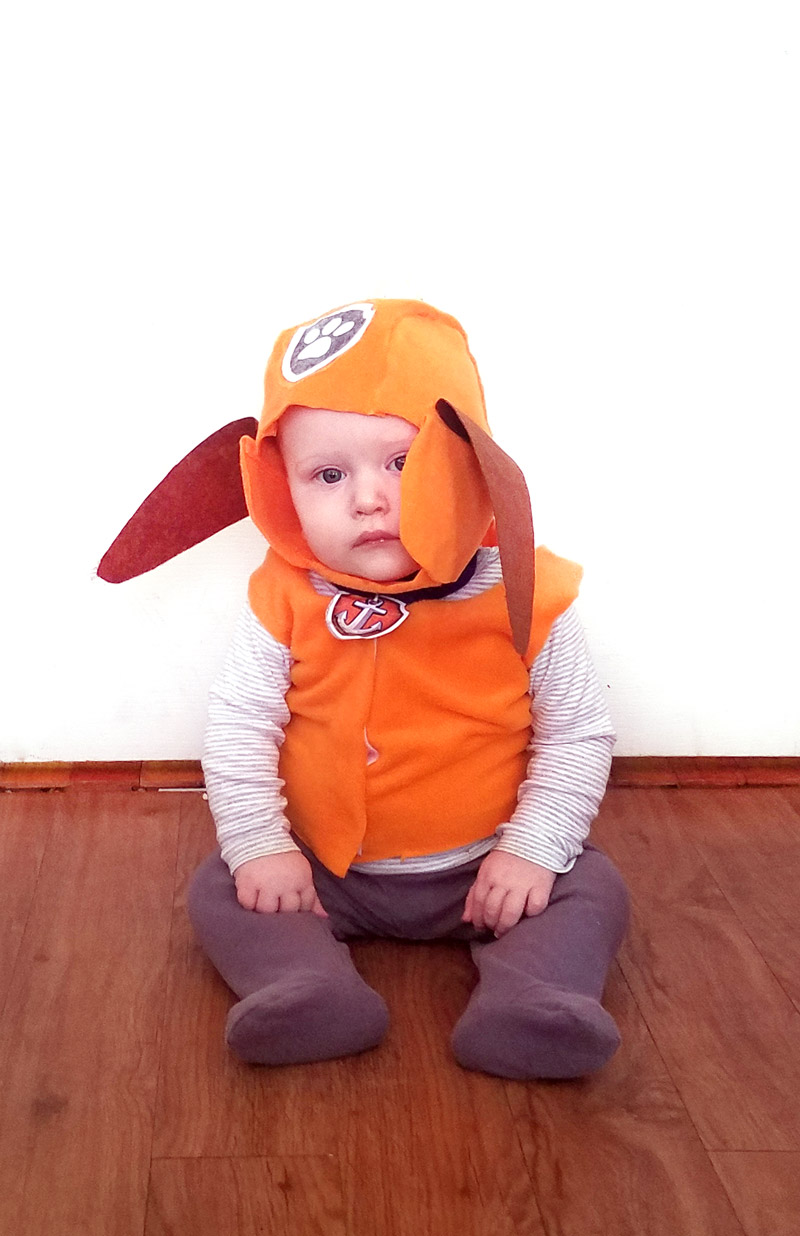 Just like I did with our previous DIY PAW Patrol costumes, I did not sew it. I glued these together using Fabri-Tac, creating seams as you would with any sewing project. Of course, if you prefer, you can sew it.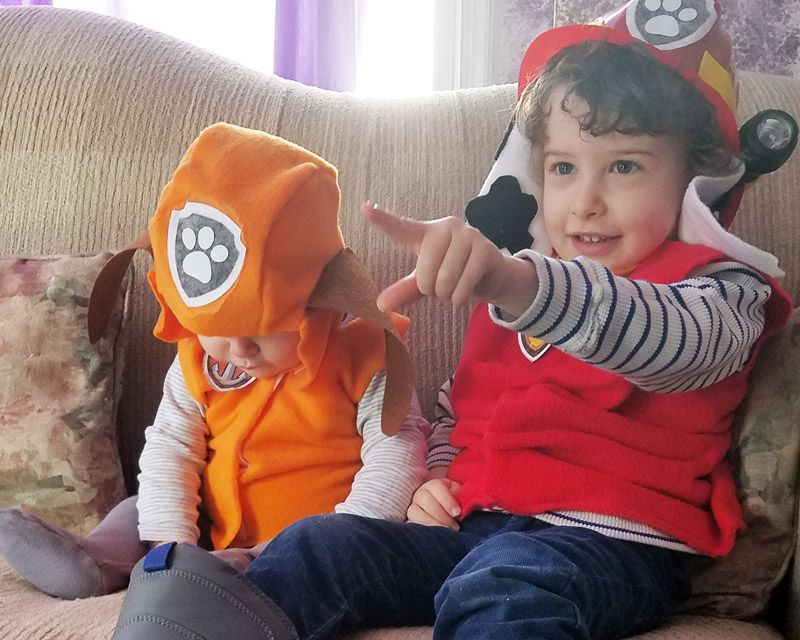 The boys had so much fun wearing these easy DIY costumes, and of course, to this day, the nickname "Zuma" stuck with Baby Y.
What you need to make a Baby Zuma PAW Patrol Costume:
How to make a Baby Zuma PAW Patrol Costume:
Make the Baby Zuma Paw Patrol Costume Hat:
1. Use the pattern to cut out two of the pieces labeled "side hat pieces" from orange fleece.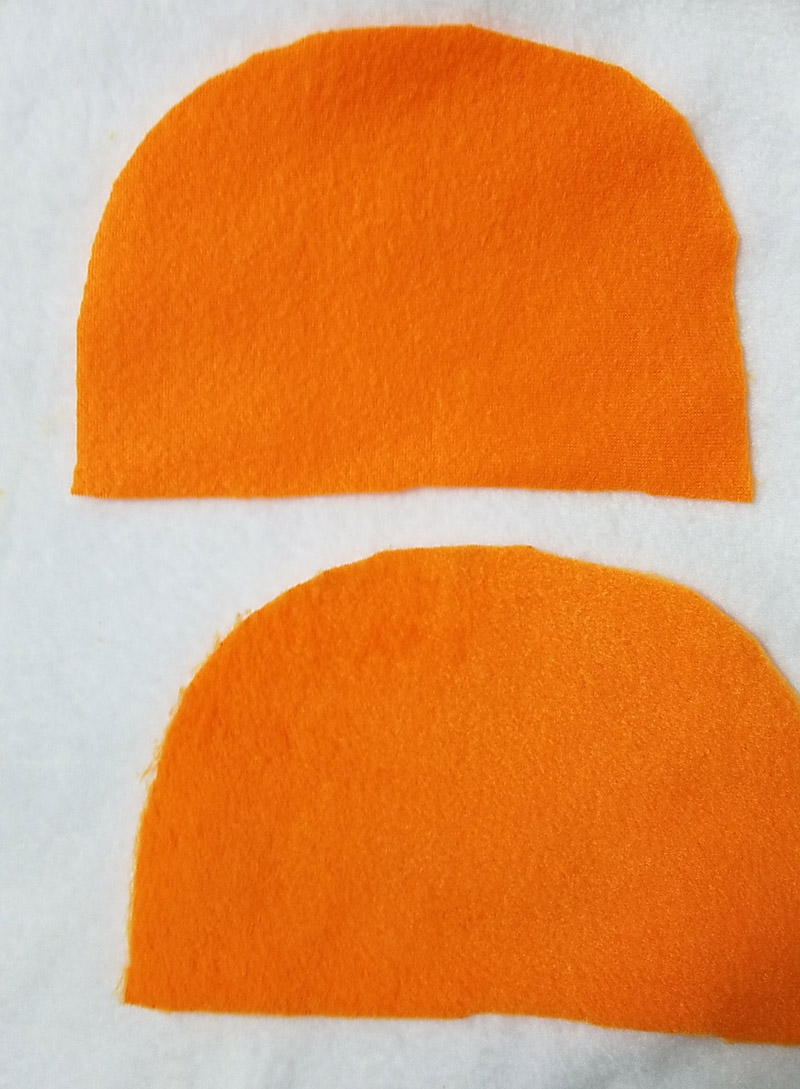 2. On that piece of the pattern it tells you to also cut a strip. Follow that instruction too. If you are making a baby hat (not a toddler, as the pattern states) you may want to measure with an existing hat of your baby's to make sure the sizes are matching up (make sure to allow 1/4 inch seam allowance).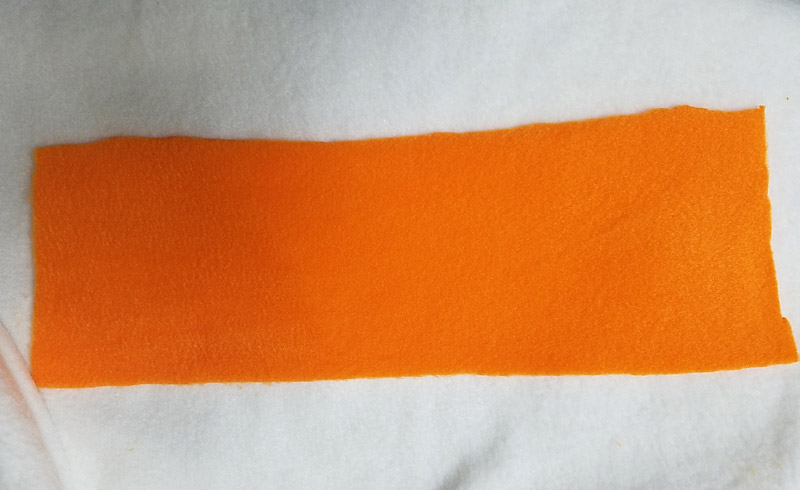 3. Start gluing the arch of the sides of the hat to the long side of the strip. Your good sides should be facing each other.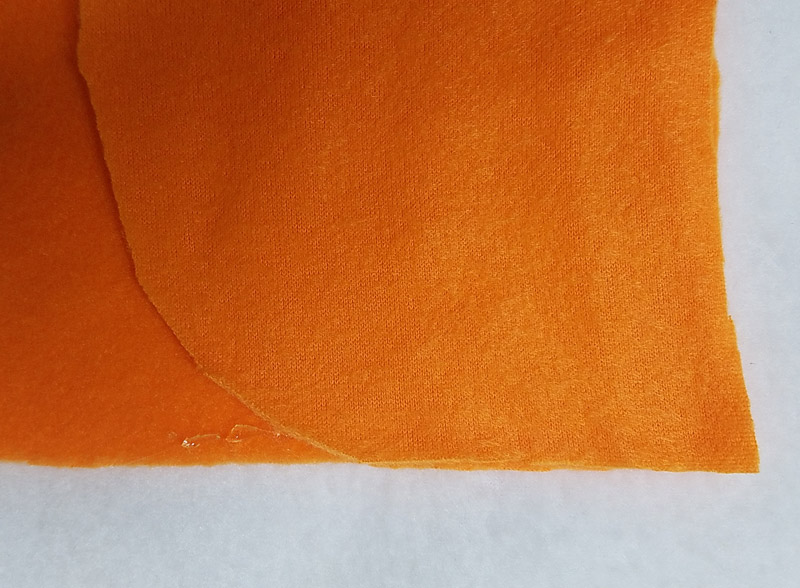 Continue along the curve until you have completed the curve.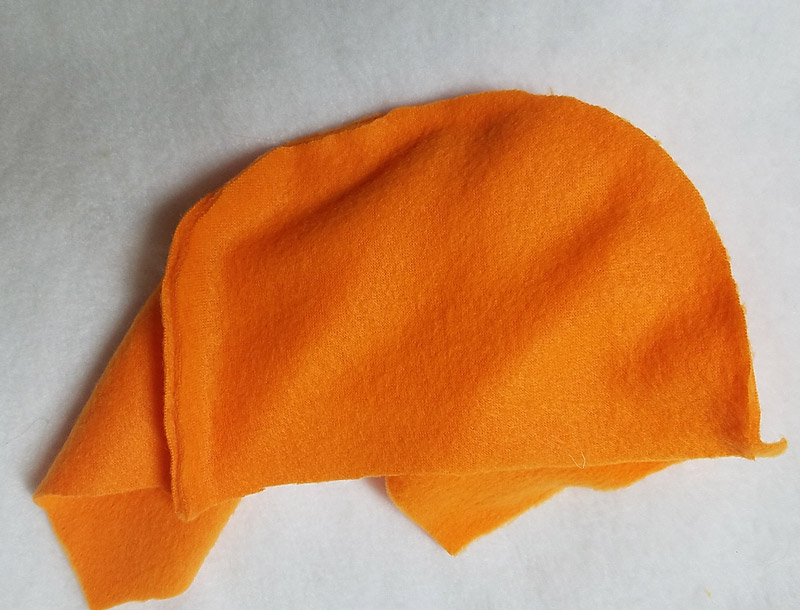 And repeat it on the other side of the strip with your other "hat side".
4. Flip your hat inside out. You now have the cap of your hat!
5. Because the hat pattern was too big, I did not use the pattern to create the flaps – I just made my own. You definitely can use the pattern if you'd like, if it's the right size. I just created two flaps in the size I wanted to and glued them on.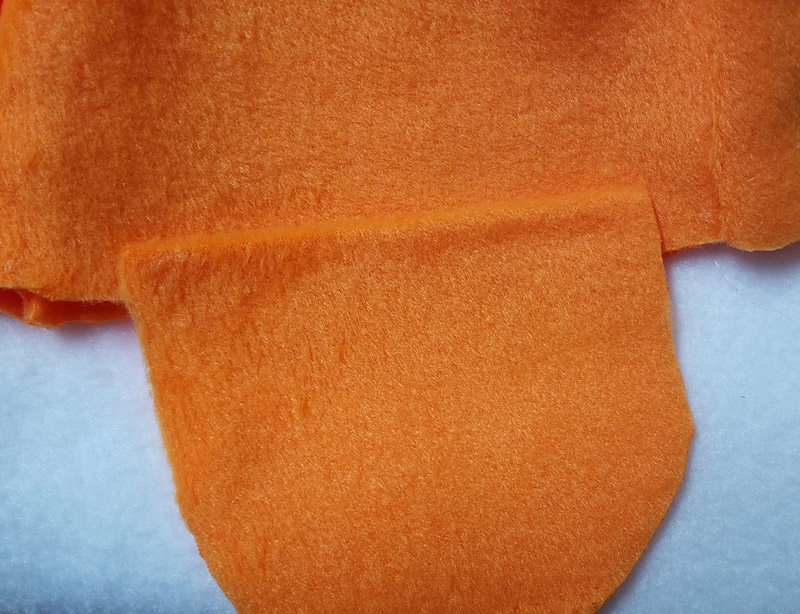 6. Create two long, rounded triangular dog ears from brown felt.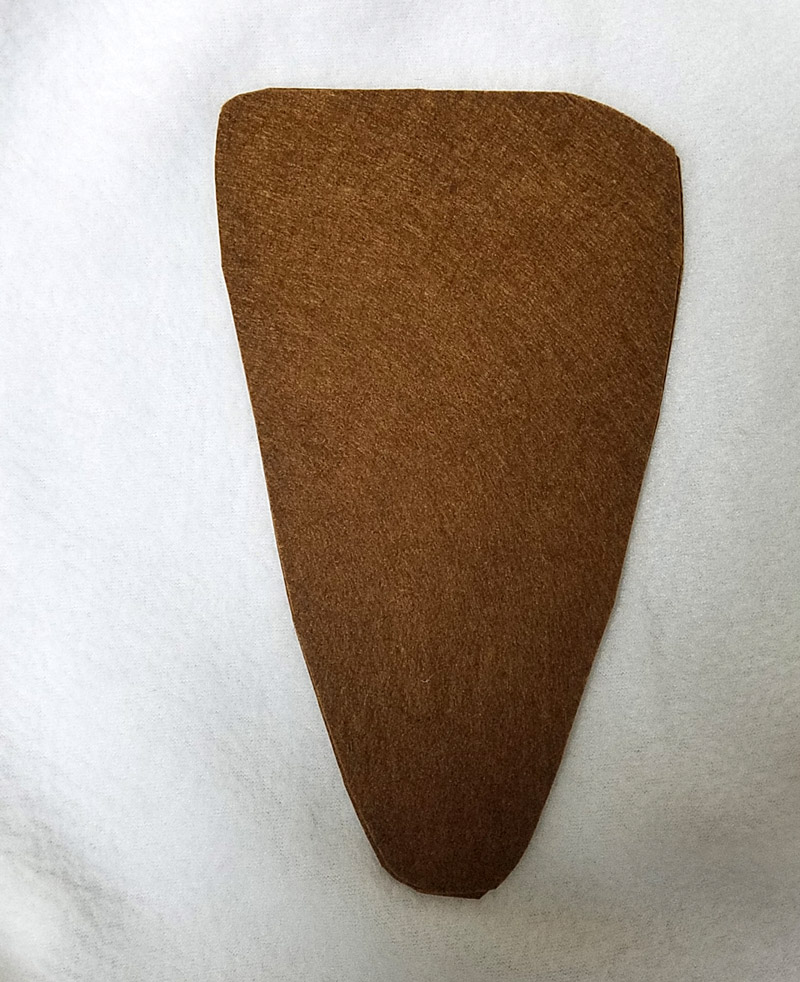 7. And glue them to the sides of your hat!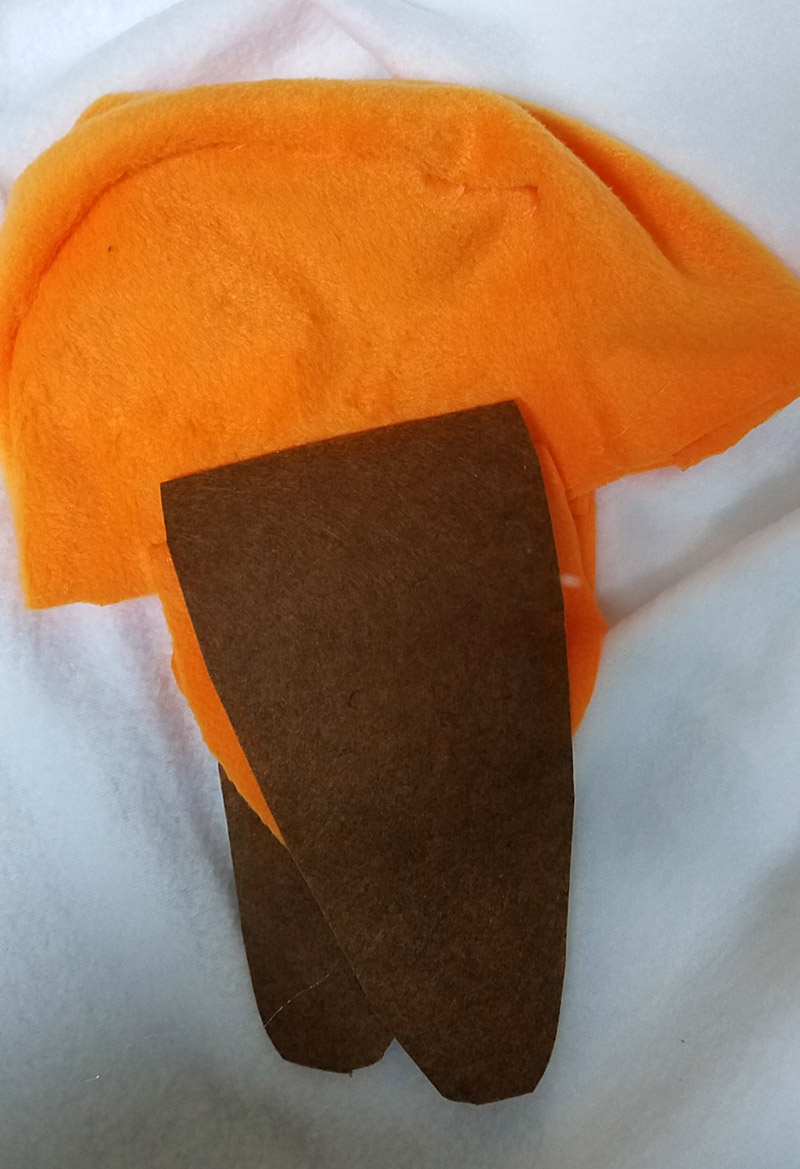 8. Add a strip of fleece to the ear flaps to serve as a strap – measure for size. Add a hook and loop closure to the end.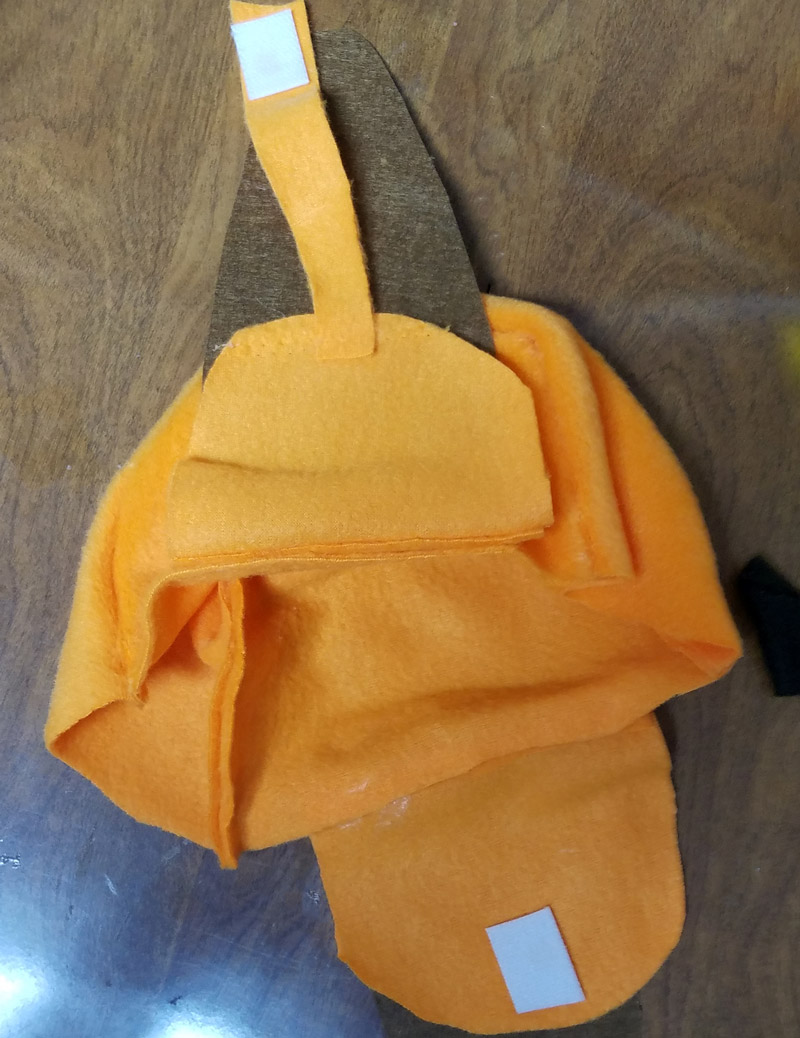 9. Print your PAW Patrol badge template.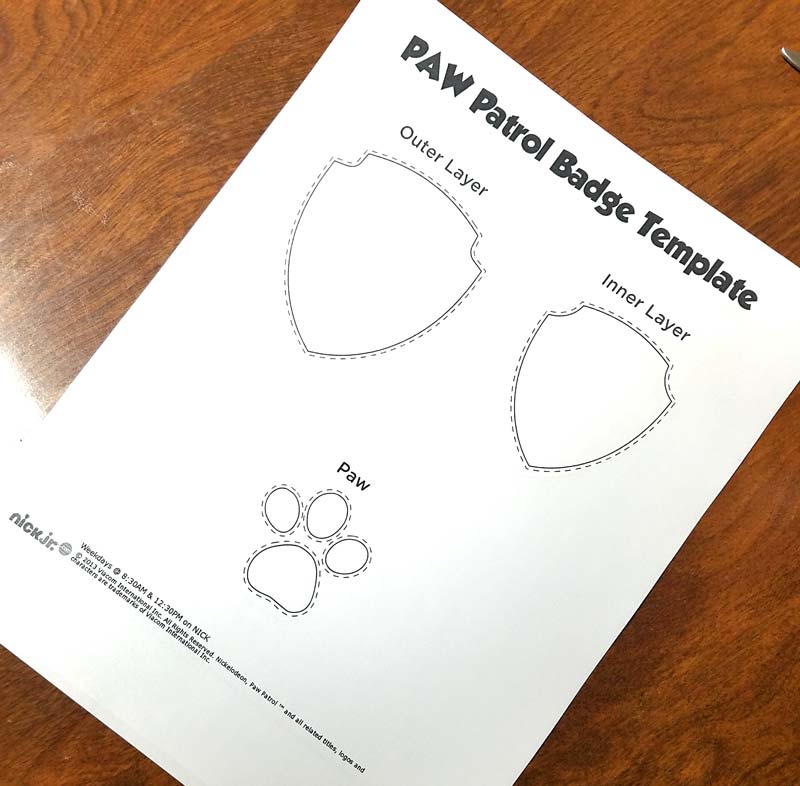 10. Cut out the parts. Trace the middle section – the smaller badge shape – and cut it out from gray felt or construction paper. Assemble the badge.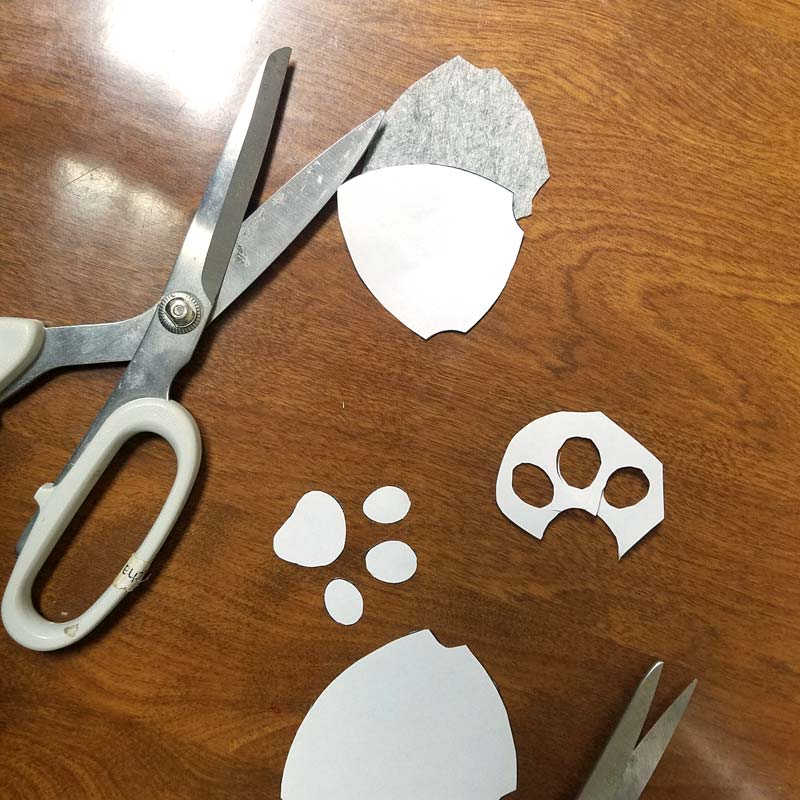 11. Apply a generous coat of Mod Podge to the back of your assembled badge. Attach it to the front of your hat.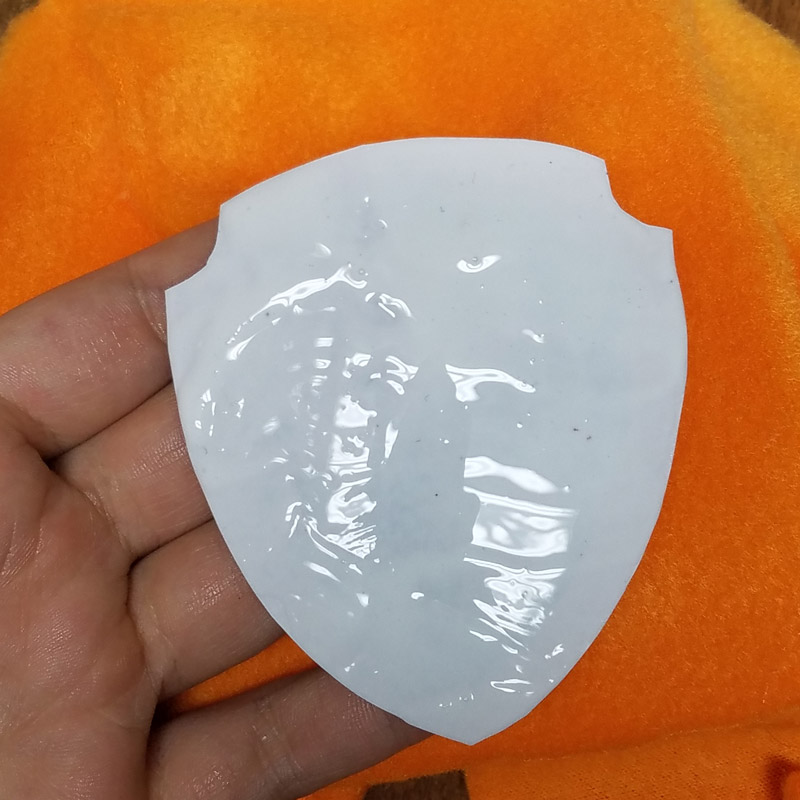 12. Spread a thin, even layer of Mod Podge on top and allow it to dry completely.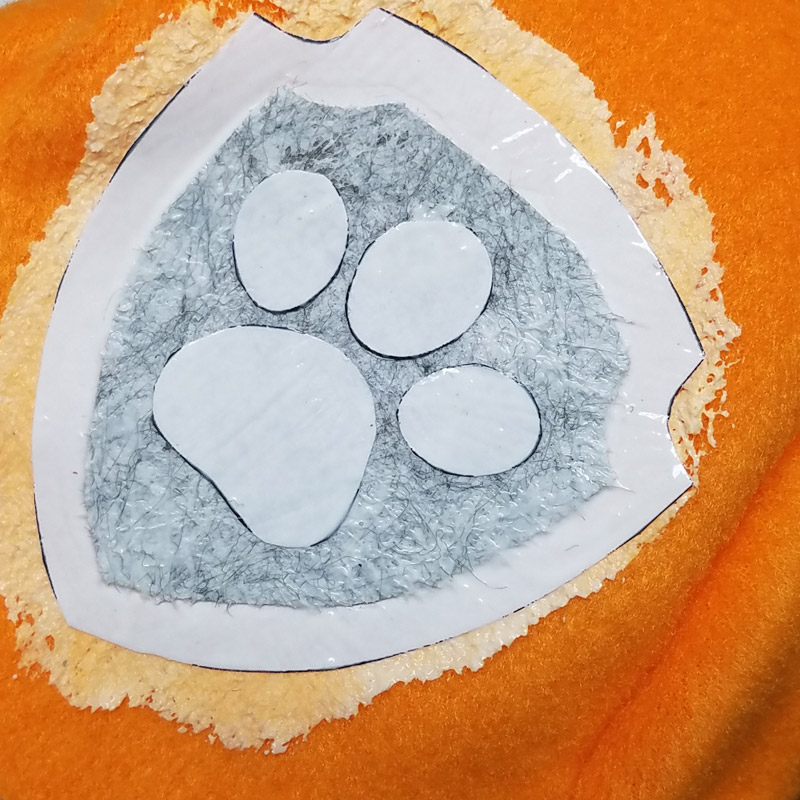 Make the Baby Zuma Paw Patrol Costume Collar:
1. Print and laminate your anchor badge and punch a hole at the top.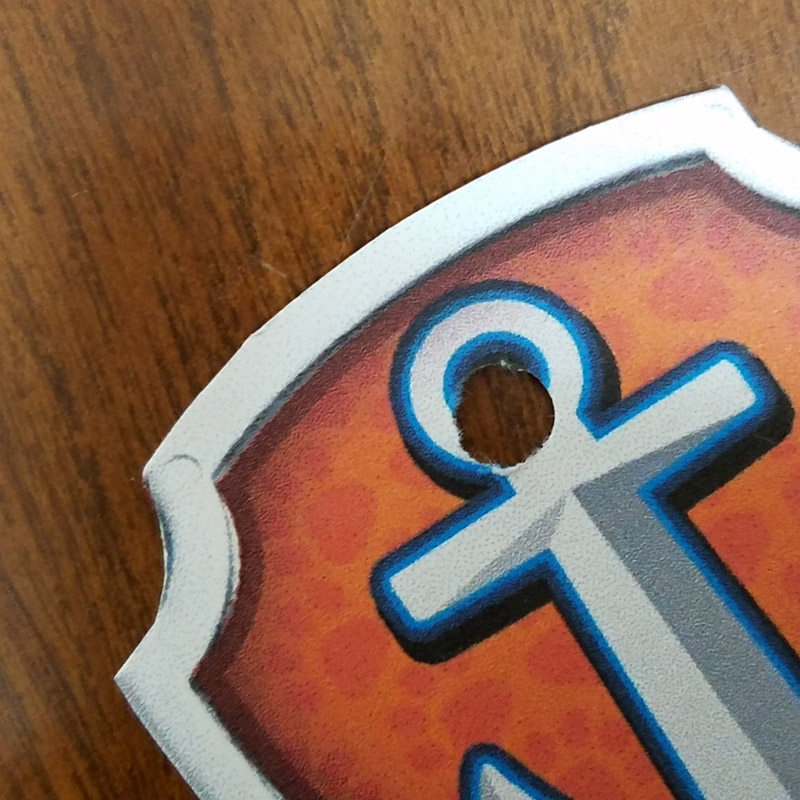 2. Cut a strip of royal blue felt or fleece. Tie your badge on.
3. Add hook and loop closure to the ends to make it easy to take on and off.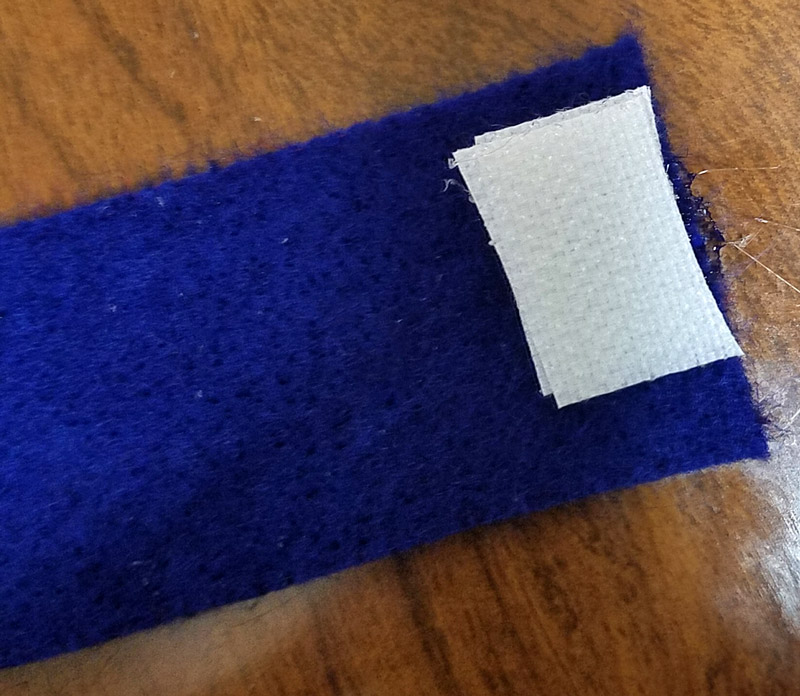 Make the Baby Zuma Paw Patrol Costume Vest:
Since this tutorial is the same for all of the Paw Patrol-inspired costumes, I created a single image tutorial for you:

Your Baby Zuma costume is ready to wear!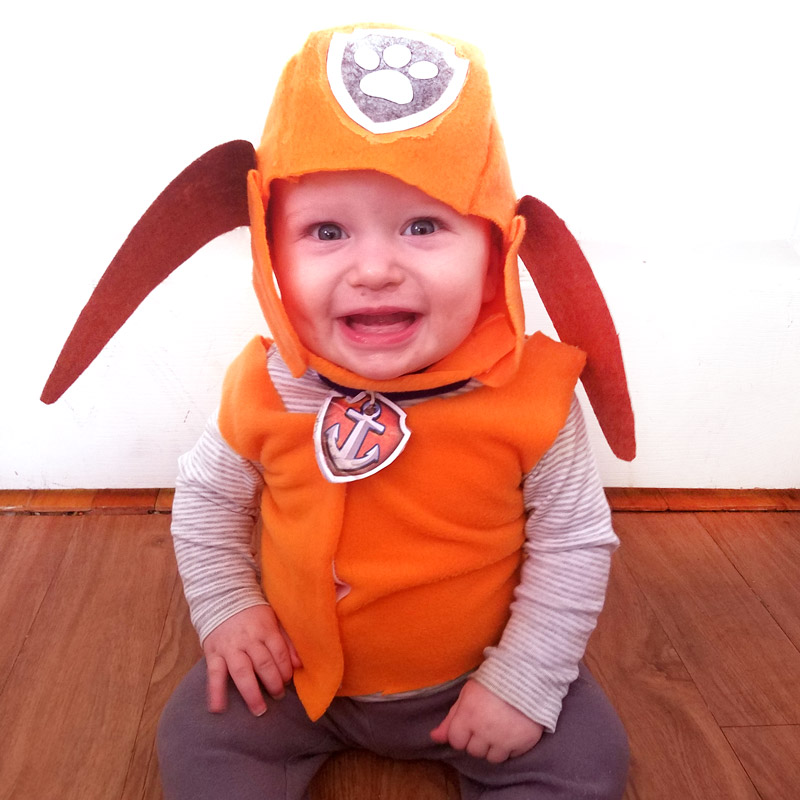 I hope you enjoyed this easy DIY Baby Zuma PAW Patrol Costume! What was your favorite DIY costume ever? Comment below!