I recently challenged myself to make a DIY gift box from a single sheet of scrapbook paper. In the end, I obviously needed two to make a nice sized box – one for the box, and one for the lid, but I think I passed the challenge! Disclosure: this post contains affiliate links.
---

I confess, I am AWFUL at Origami. Even when I try to do folded paper crafts, I usually stick with a simpler template (such as with this paper owl). I can't say I've NEVER managed origami, but the second it starts getting a bit complicated, I mess up.
With this DIY gift box, I didn't want it to be too complicated, so I skipped all the origami tutorials and just figured out what I wanted to do.
I first located the center of my box, and then folded in what would be the sides. I realized to fold in the corners, I'd need a reversed fold there, so I flipped it over and put in an X which served my purpose.
I then realized that had I done that X first, I wouldn't have needed to do the extra fold to find the center. That's why, as you'll see, the video below is slightly different from the step-by-step tutorial, as I was able to give you the RIGHT way to do it in the tutorial.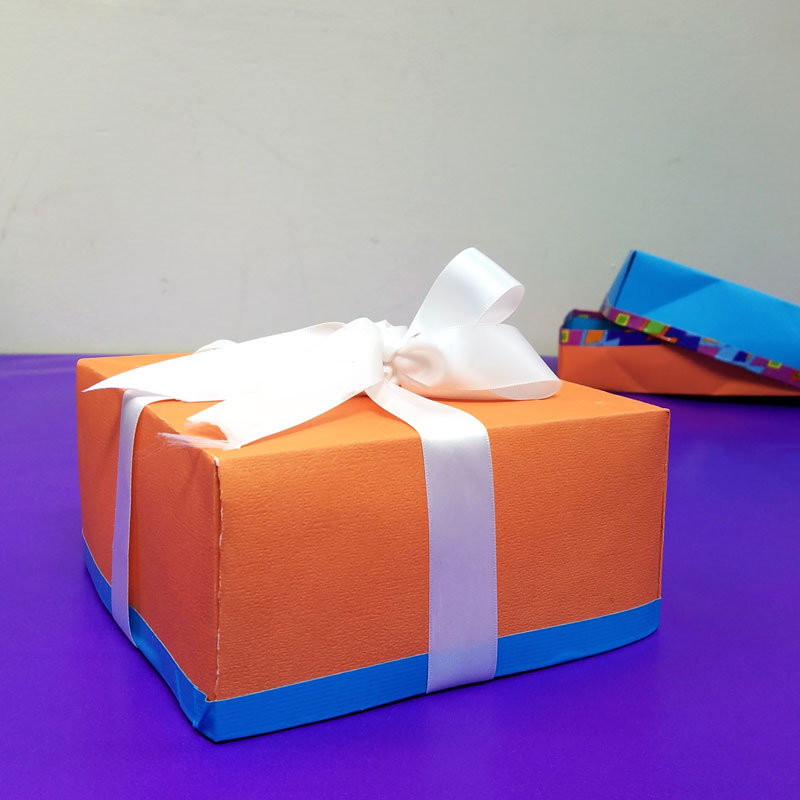 I also wanted to try this gift box with a rectangle shaped card stock instead of the typical 12×12 inch scrapbook paper. I wanted to make sure this DIY gift box can be made from something sturdier – and more basic! This tutorial is slightly more complicated, but still totally doable.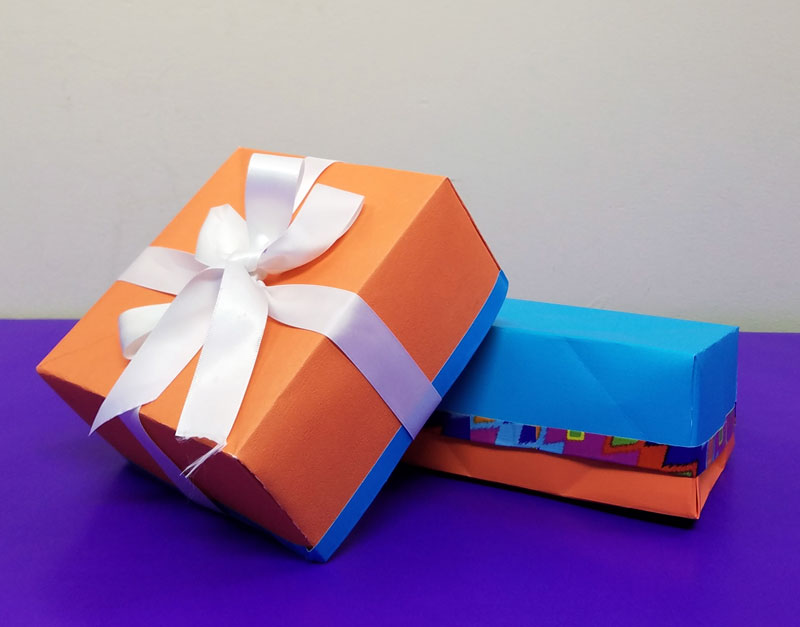 Instead of allowing the box to "click together and stay" as you'd find with origami, I taped the edges down, holding the box in place. It's REALLY simple. It will make my whole tutorial look overly complicated, but I promise it's not. The duct tape edges will also help keep it from wearing down easily and reinforce it, making it sturdier.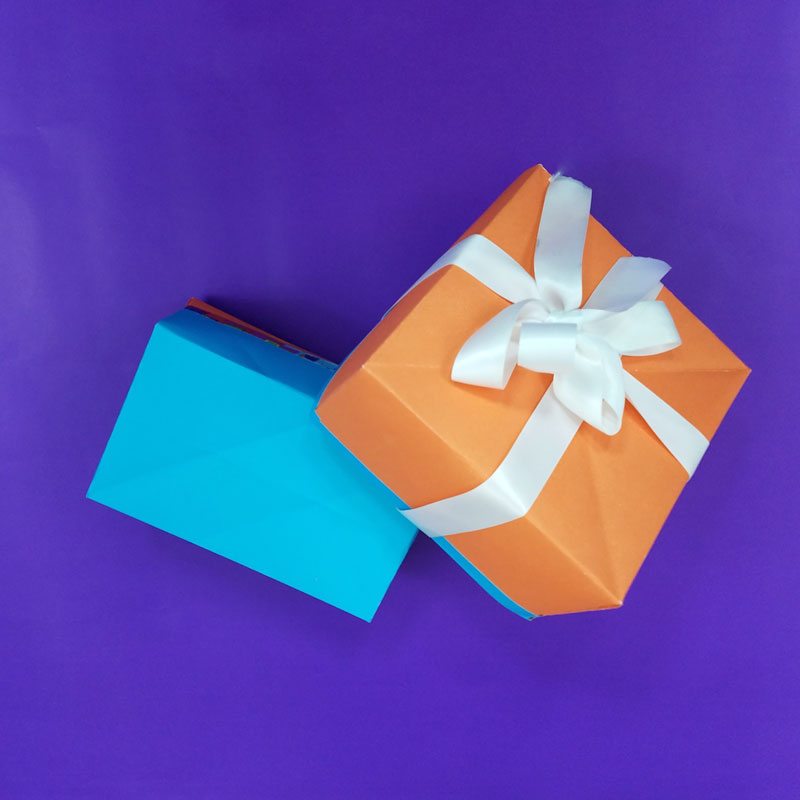 To make it easier, I temporarily held things in place with washi tape before I duct taped the edges down. You don't have to if you want to skip a step, but for me, it made things go smoother.
I used solid colored scrapbook paper and card stock for this DIY gift box, but you can definitely mix it up with nice prints and holiday themes. I used thin duct tape as it's easier to handle and the box doesn't need more than that, but if you want you can use full-sized duct tape.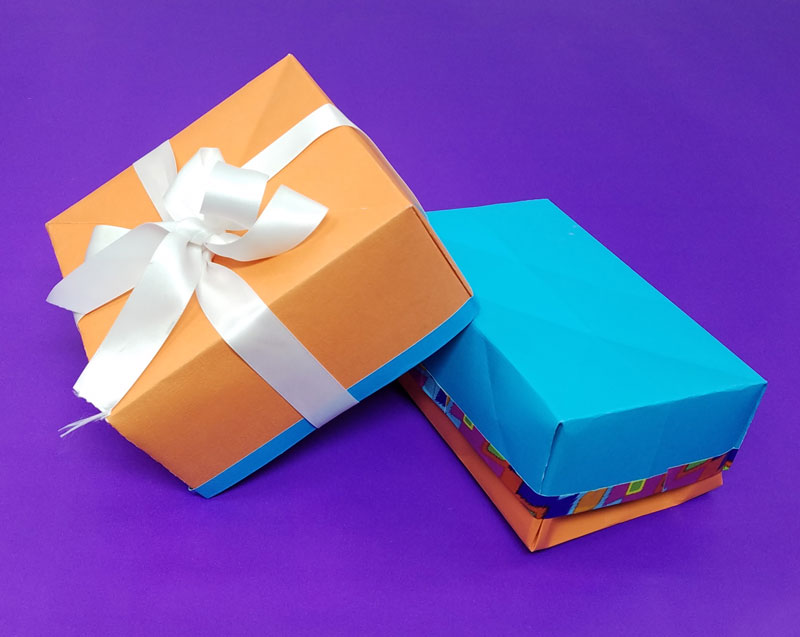 This DIY gift box fits medium sized gifts and is perfect for when you're in a fix! It's also great for those oddly-shaped gifts that don't come in a box, and it's perfect for neatly stacking picture-perfect gift setups.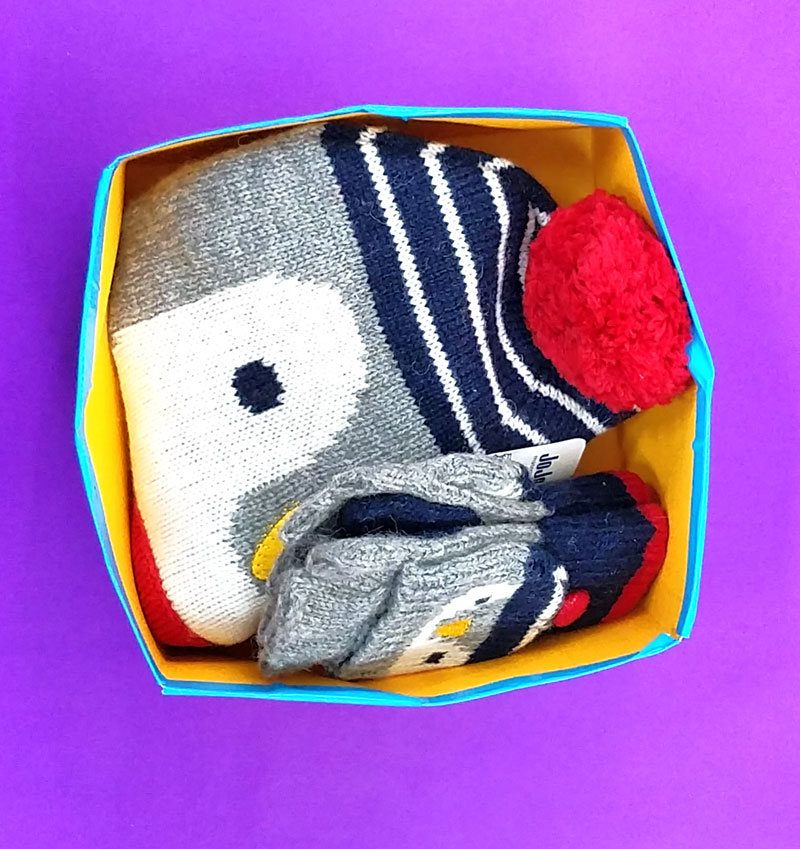 I used it to "wrap" some preschool-sized accessories. A very fluffy kids' sized hat and gloves fit perfectly inside.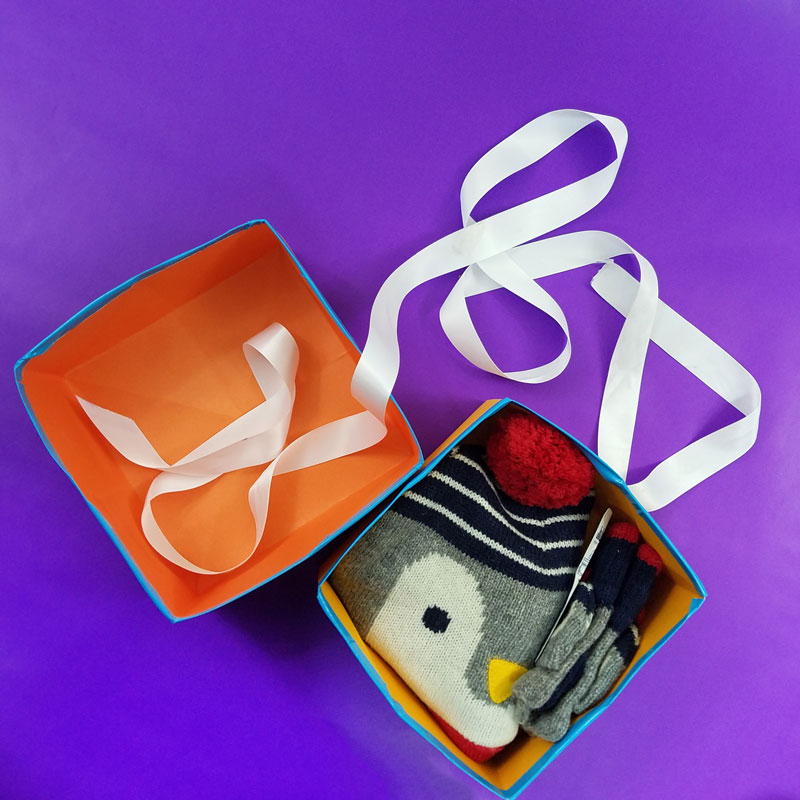 What you need to make a DIY gift box from paper:
How to make a DIY gift box from a square paper:
1. Measure about 1 cm across and down to trim off.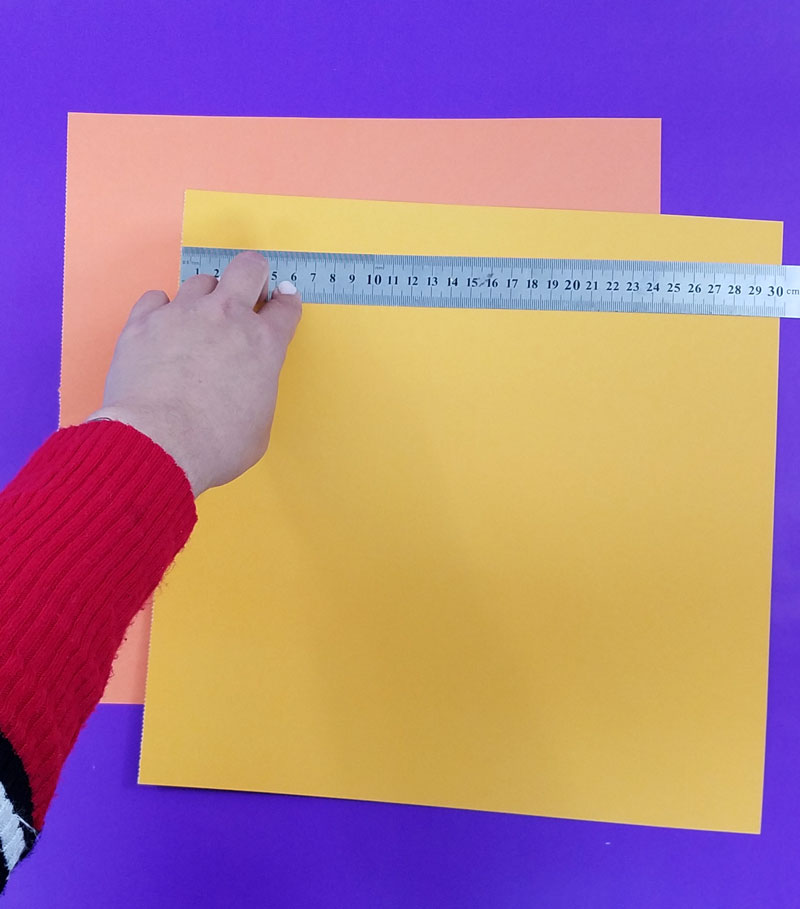 2. Cut it off so that one sheet (your cover) is slightly larger than the other (your box).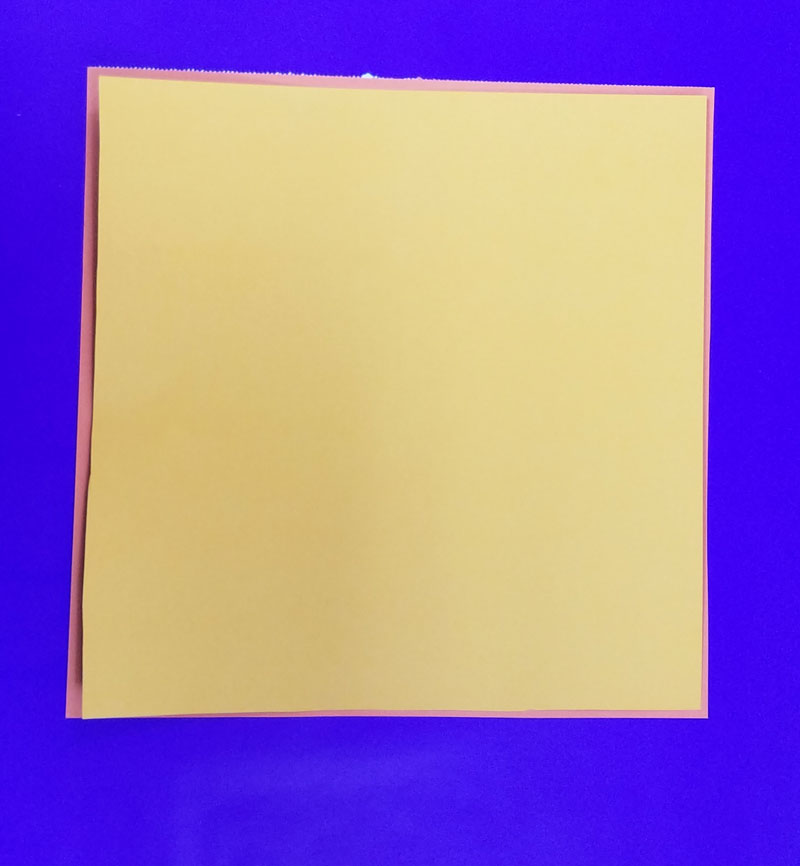 3. Place your paper with the outside of the box facing up (this only matters if you're using single-sided scrapbook paper, or if it's two-toned with a different inside.) Fold one corner to the opposite and unfold. Repeat in the other direction, forming an X.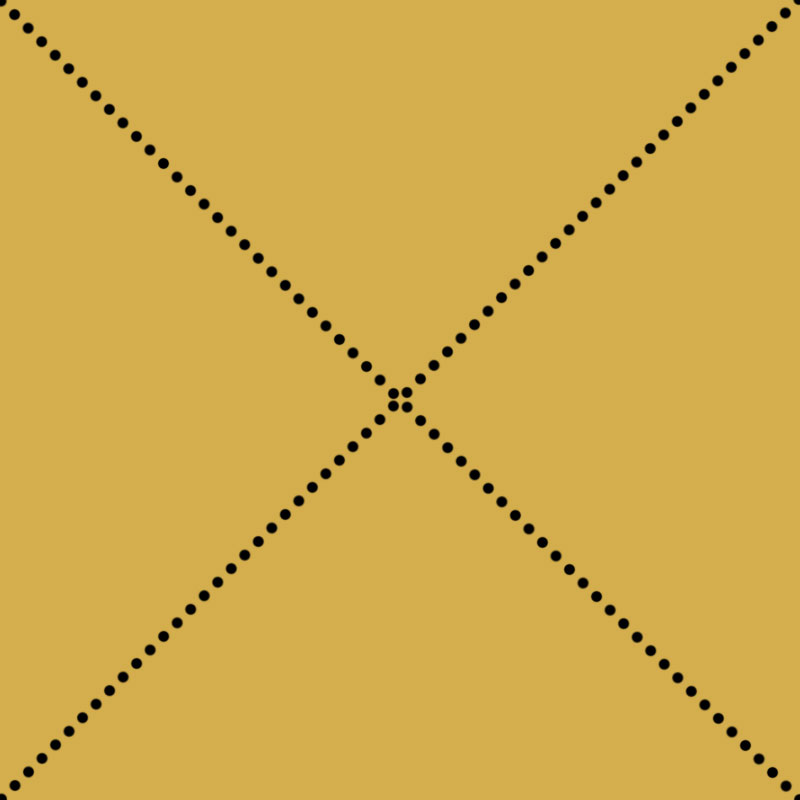 4. Flip your paper over, so that the inside of the box is facing up. Fold the top of the box down to the center point of the X and unfold. Repeat with the bottom.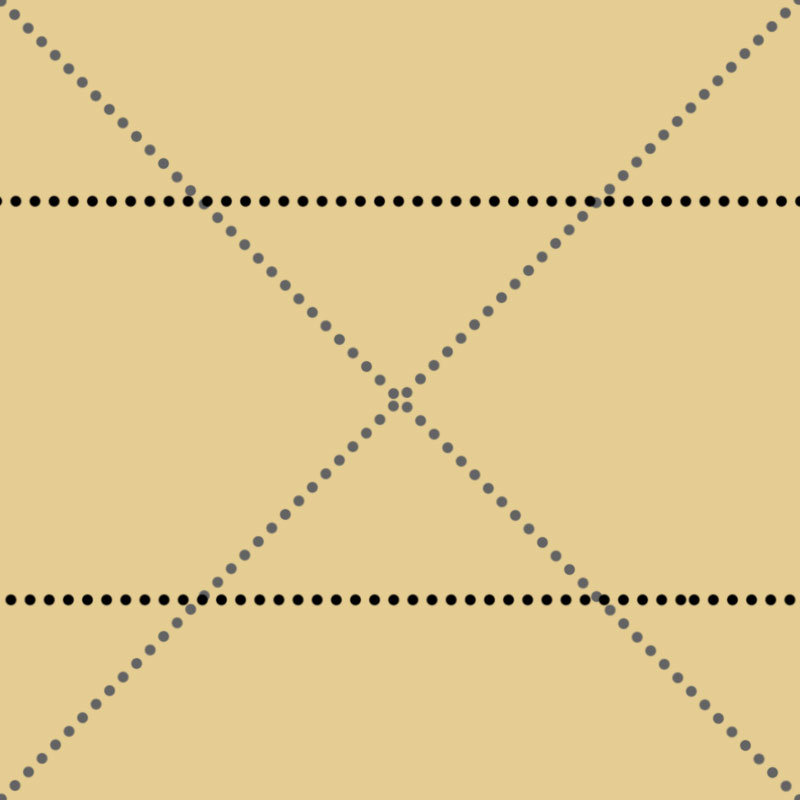 And then do the same with both sides. Your paper will look like this.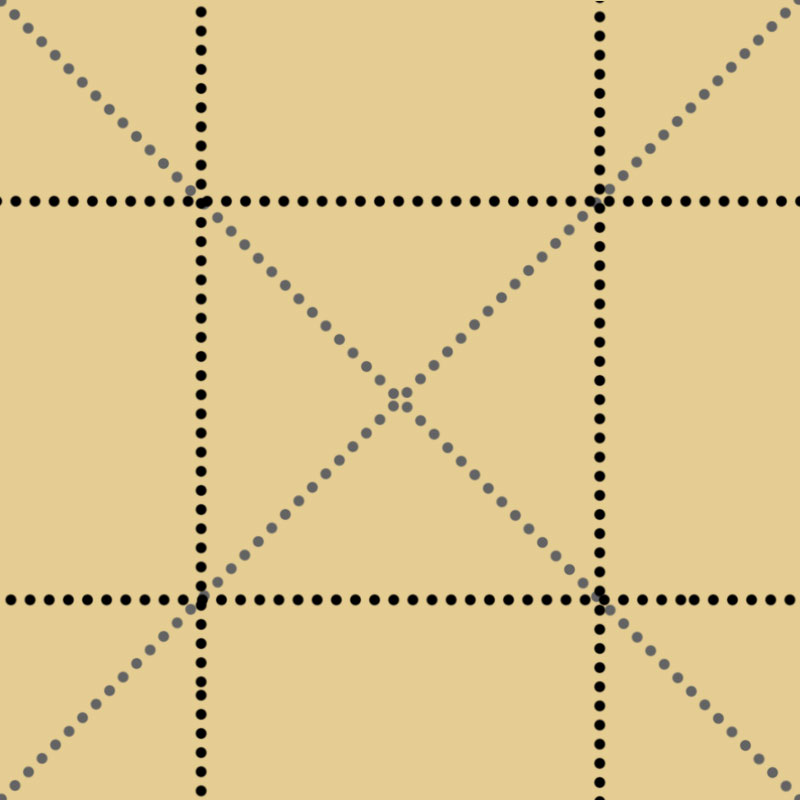 Note: you can tweak my tutorial to make a larger, more shallow box for something like a book or scarf. You'd need to measure out from each side how high you want your gift box to be, then fold it in. Just make sure all of your sides come to the same height.
5. Fold up your sides and fold in your corners.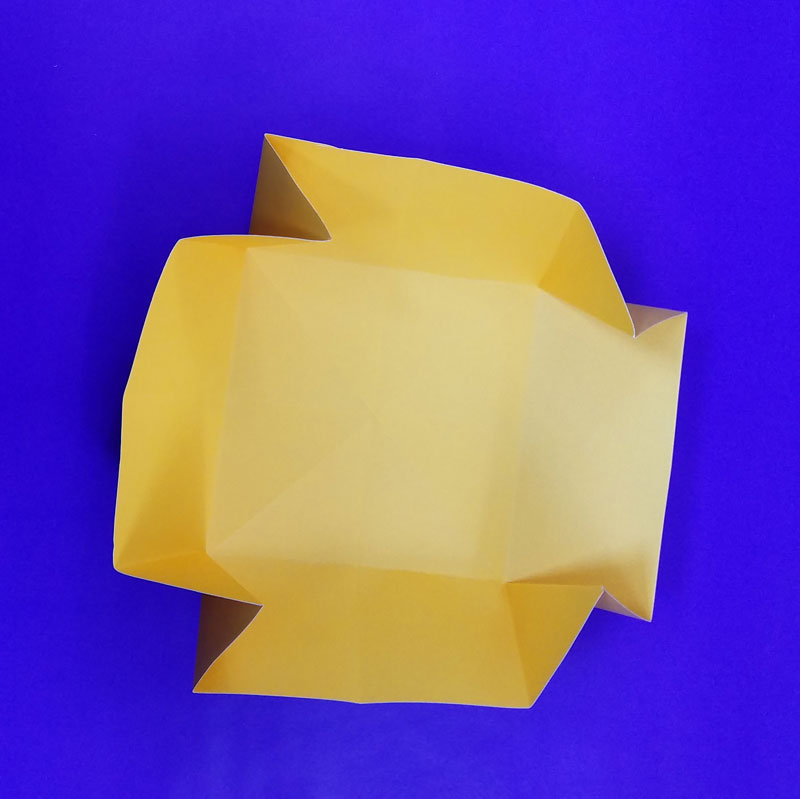 6. Tape your corners down to the sides temporarily using washi tape.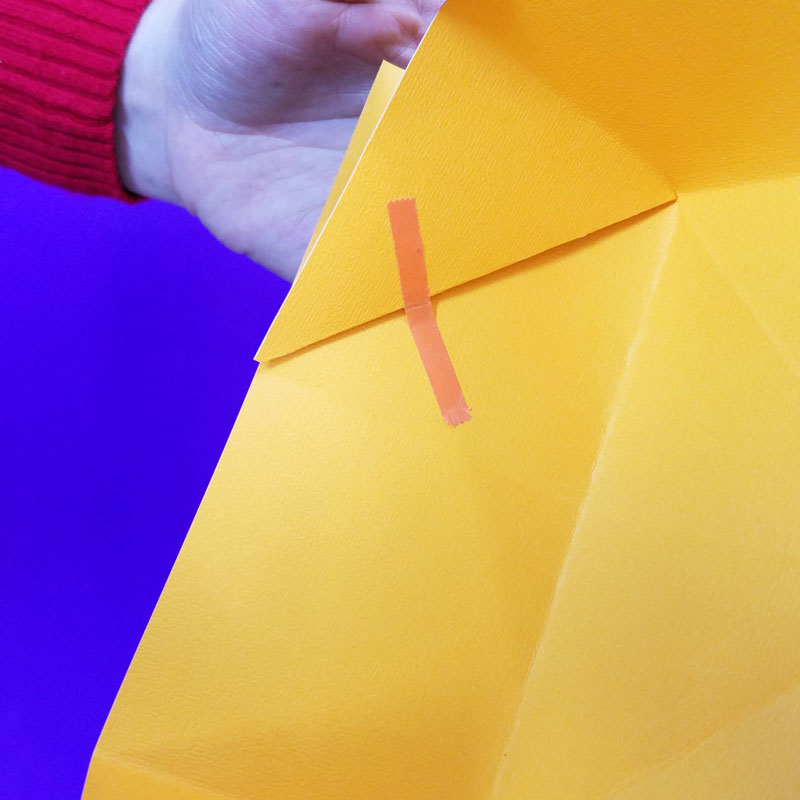 7. Cut a piece of duct tape the size of the side of your box and tape your edge so that the corner is held down, and you get a pretty trim on the side. Repeat with all four sides.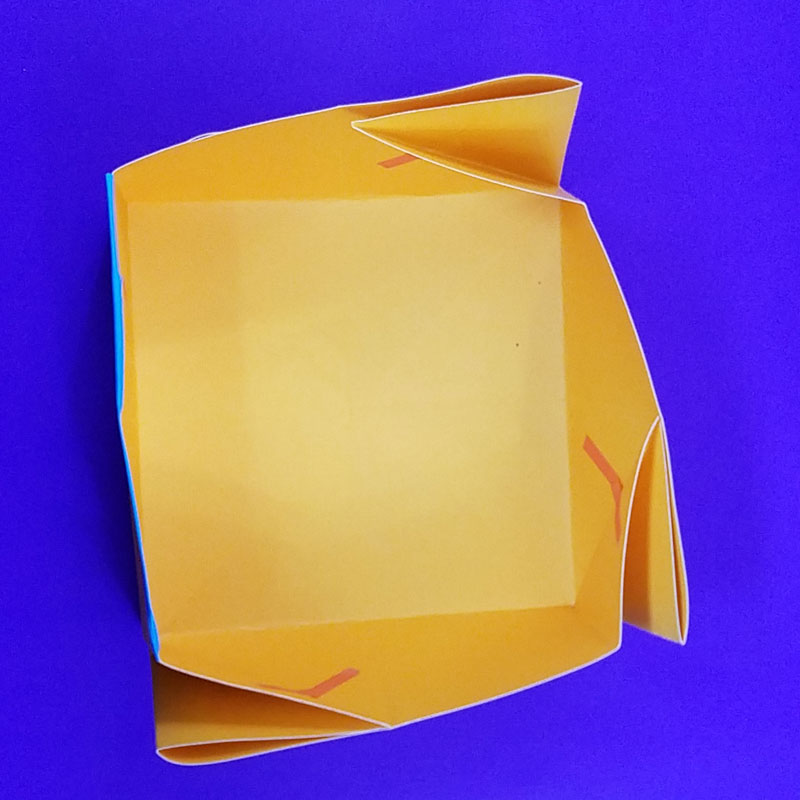 8. Repeat steps 1-7 with your second sheet of paper to make the cover.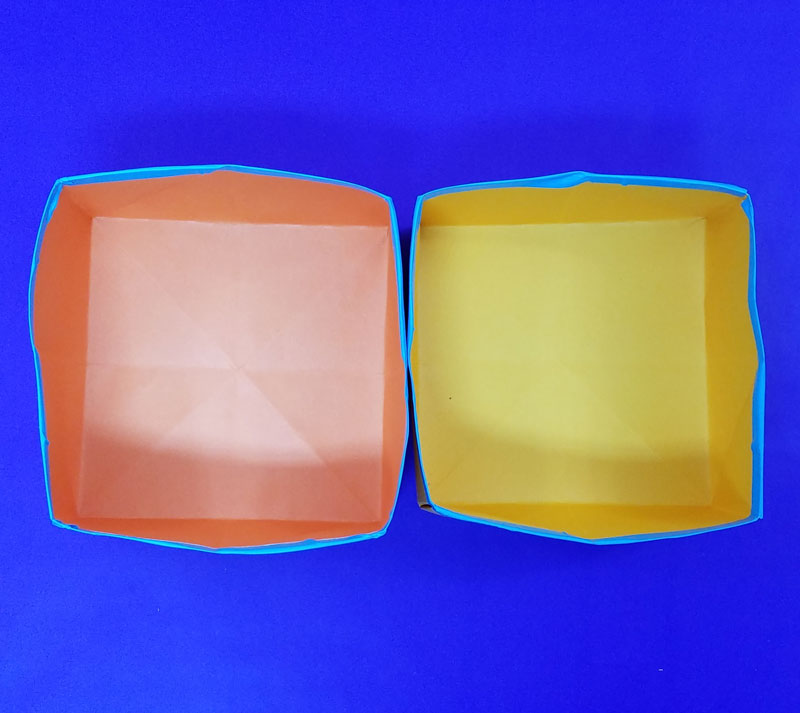 Your DIY gift box is now ready to use!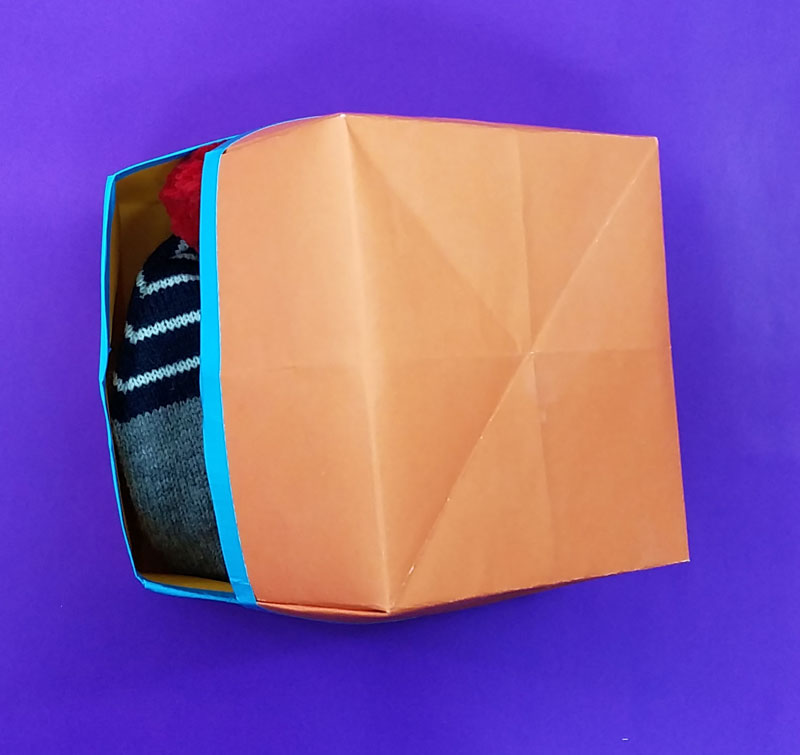 The top should slide right over the bottom with a teensy bit of jiggling. You can make your bottom sheet a bit smaller if you want it to slide in more easily, but I wanted it to hold together better, so I kept it tight.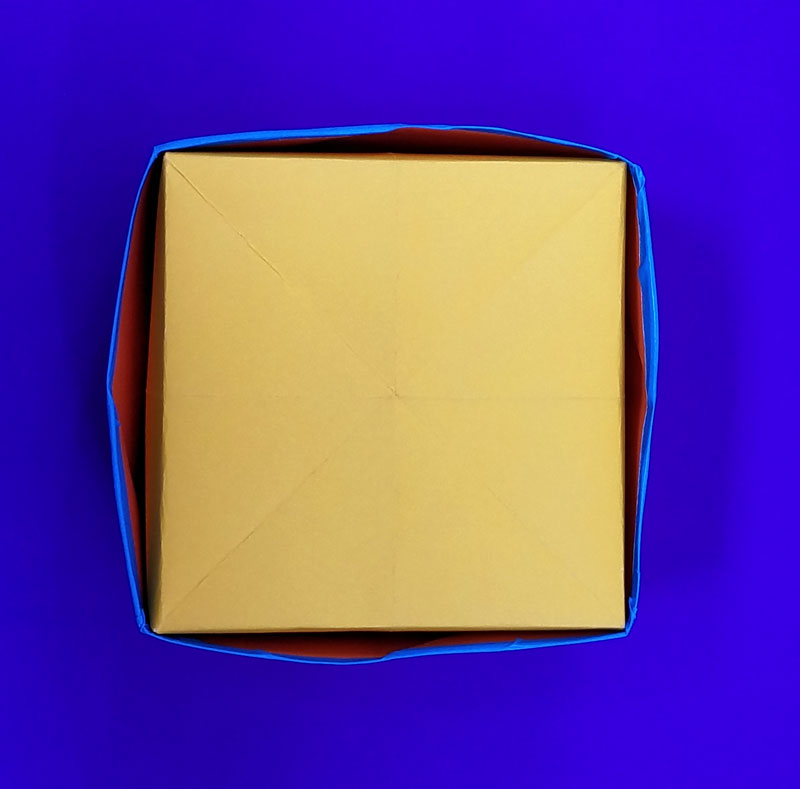 How to make a DIY gift box from rectangular paper:
1. Start out with steps 1-2 in the square paper tutorial above, trimming your main box. Place your paper inside up. Fold your paper in half the long way and unfold to find the center. Fold the sides in to the center and unfold. To find the size for the top and bottom sides of the box, fold the corners of your paper in til the quarter folds that you made, as pictured and unfold.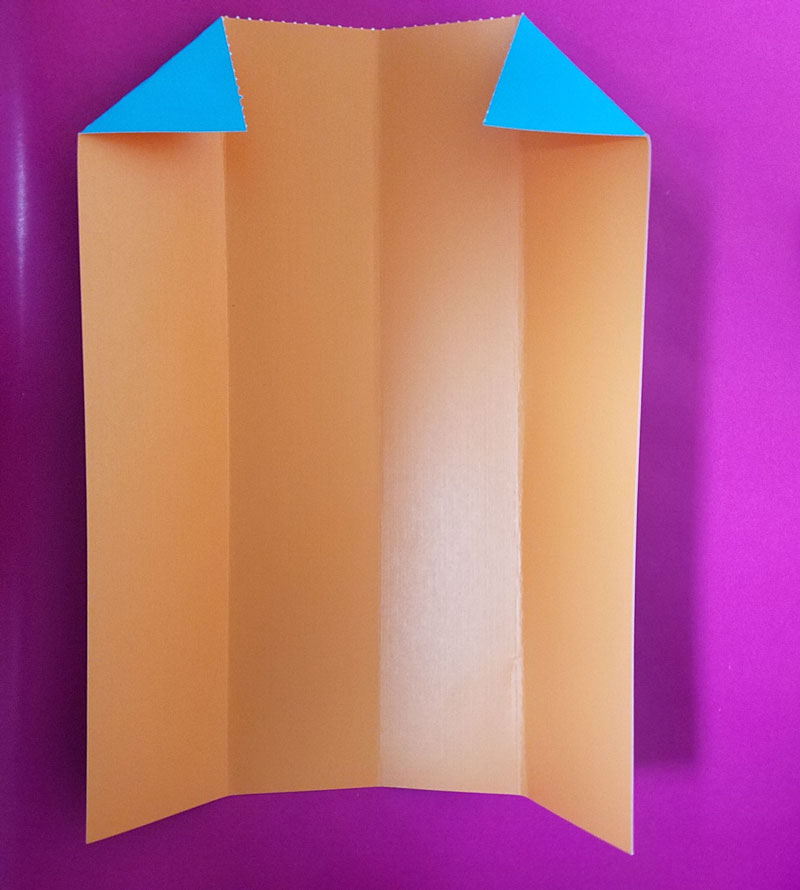 2. Fold your top down until the corner triangles as pictured and unfold. Repeat the triangle corners and this step for the bottom of your box.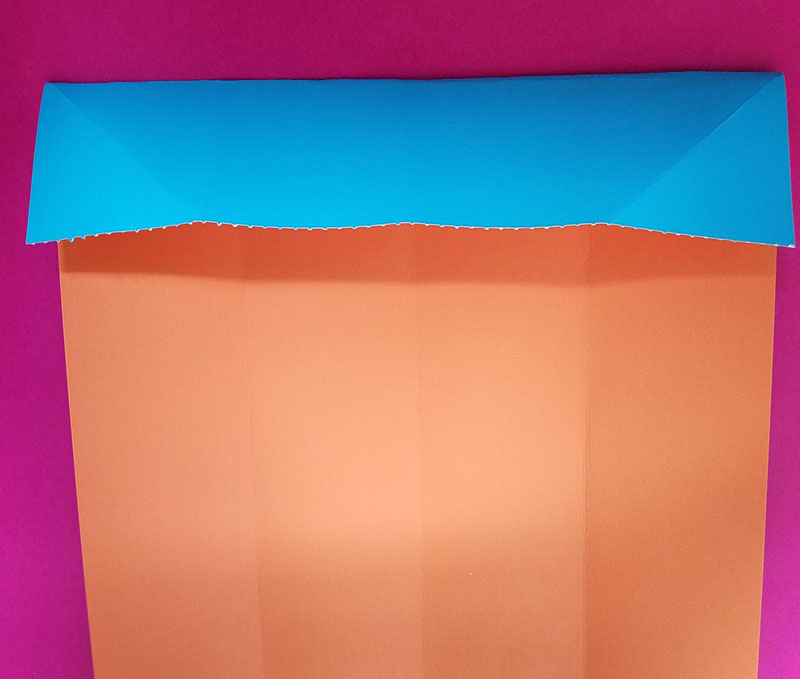 3. Flip your paper over so that the outside of the box is facing up. Fold the bottom right corner up so that the bottom side is flush with the left side. Repeat this with all four corners.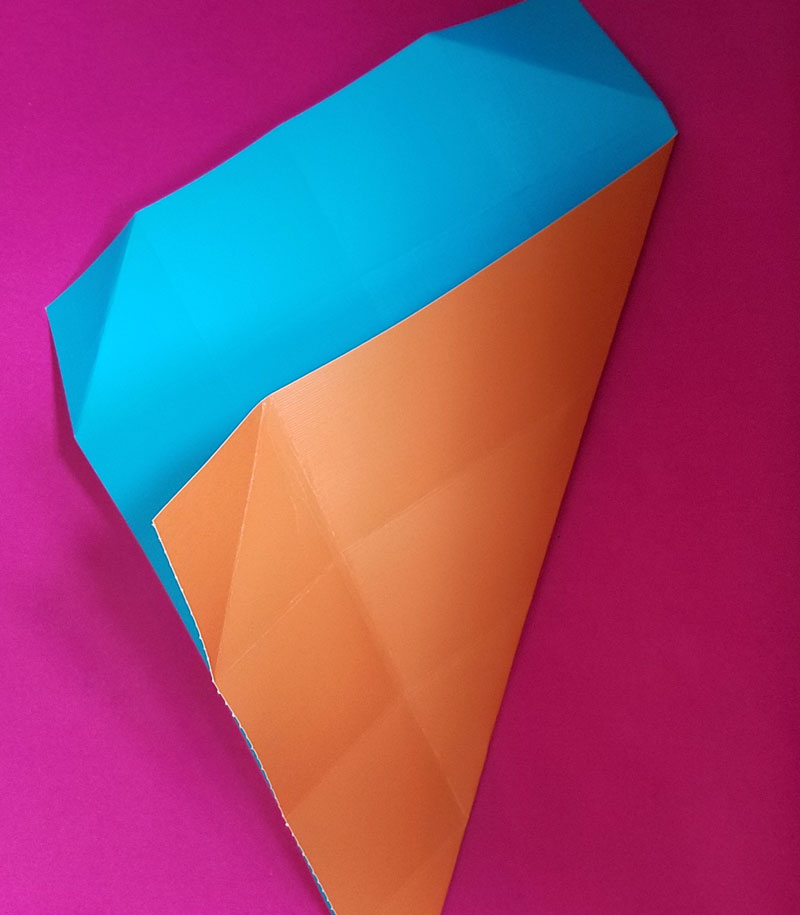 You'll now be able to complete steps 5-8 in the square paper tutorial and have a rectangular gift box.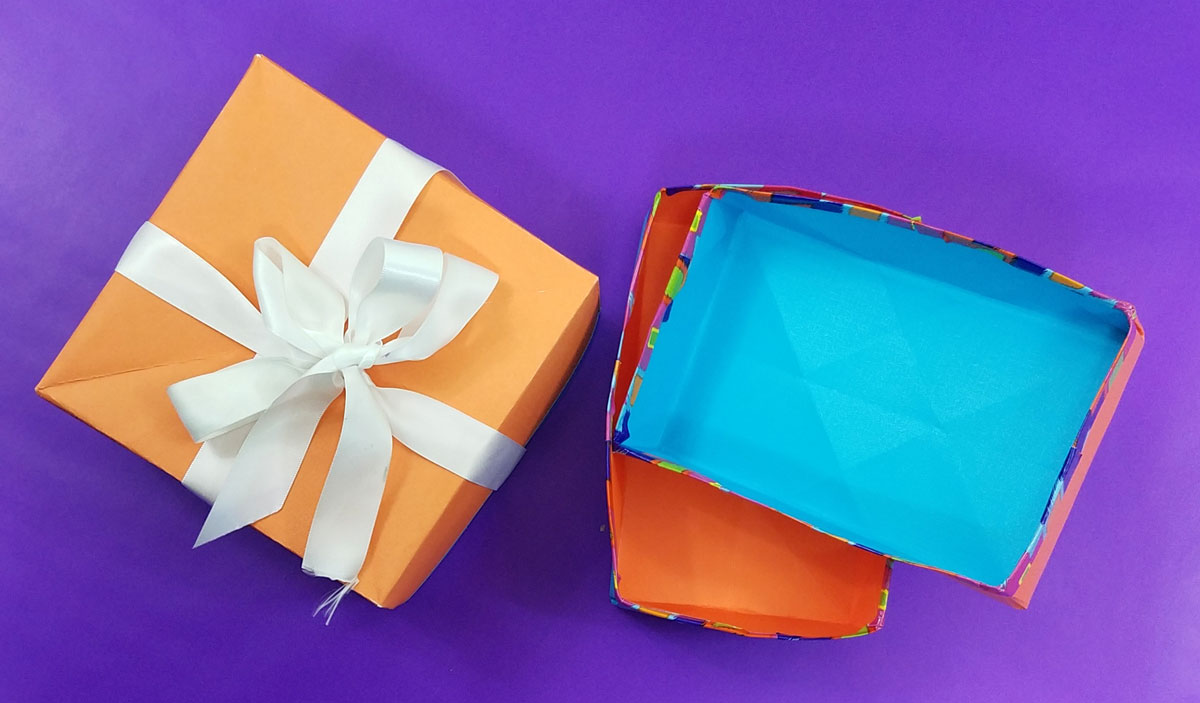 What will you be using your DIY gift box for? Comment below!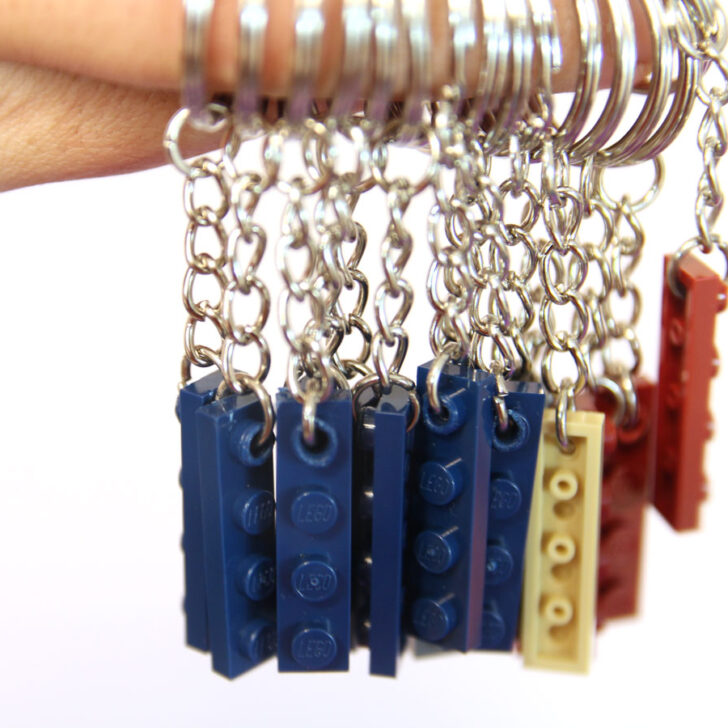 Craft some fun DIY LEGO keychain party favors using extra or loose bricks from your stash! When you're done, check out our epic LEGO birthday …