To help you retain a shred of sanity, I partnered with two other artists to bring you a huge single-download bundle full of free printable boredom busters for adults and kids – but more for adults. This post contains affiliate links.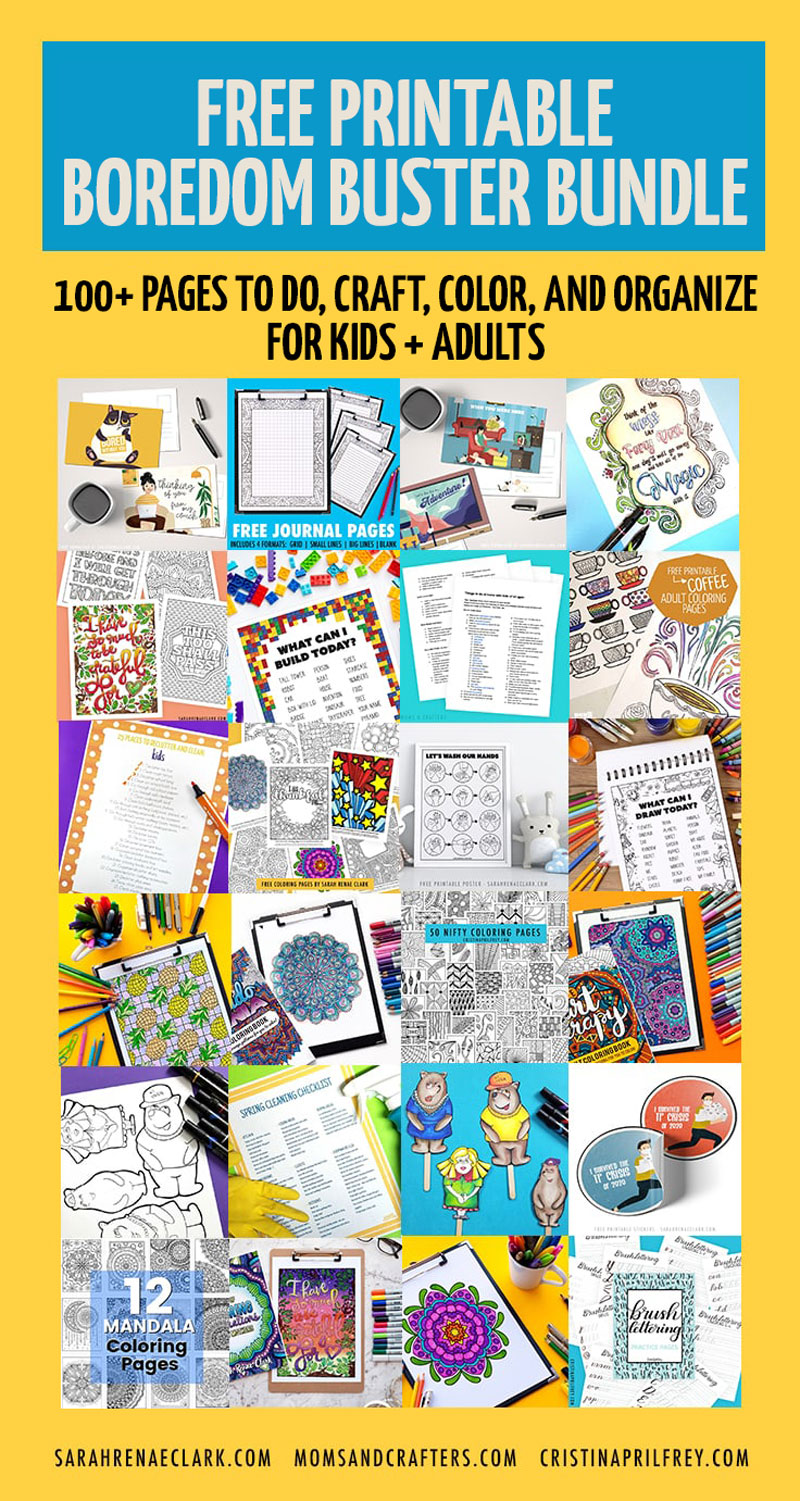 To help you get through this, we decided to pool together the huge amount of resources we have created over the years and to bring you one easy download so you can spend less time hunting and more time doing.
In this free printable boredom busters bundle, you'll find the following:
Loads and loads of adult coloring pages
Kids crafts
Cards
Posters/activity prompts
Journal Pages
Brush Lettering Practice pages and drills
Cleaning and organizing challenges
Quarantine postcards and stickers
These free printable boredom busters were very generously contributed by the following artists:
Cristin April Fray lives in upstate New York with two rescue dogs, a rescue husband, and a teenage daughter. She lives on coffee, wine, and sarcasm and when she's not doodling, you can find her doing something creative and being sassy because she loves to combine the two. Visit her at cristinaprilfrey.com | Facebook | Insta | Pinterest
Sarah Renae Clark creates coloring books, color palettes, printables and tutorials to help you release your inner artist and improve your coloring. She lives in Melbourne with her husband, Shane, their 2 beautiful boys, and their cat. Visit her at sarahrenaeclark.com | Facebook | Insta | Pinterest
And of course, some were contributed by me as well.
---
Download over 100 Pages of Ideas and Activities for Adults and Kids:
Enter your email address into the form below. Your download will go straight to your inbox. You will be signed up for relevant updates from me, from which you can unsubscribe at any time.
You'll need a way to open ZIP folders to extract the files since this is a huge multi-document bundle, organized by category.
Once you click "download" you will be redirected to a page with a limited time huge discount offer to purchase an additional bundle of paper crafts. That's purely optional – you'll still get your free download to your inbox.
A better look into your free printable boredom busters bundle:
Here are previews of some of the stuff you'll see inside your bundle.
Adult coloring pages:
You'll find loads and loads of adult coloring pages in varying levels of complexity. These are fantastic for tweens, teens, and of course grown-ups!
Find my best tools for adult coloring here!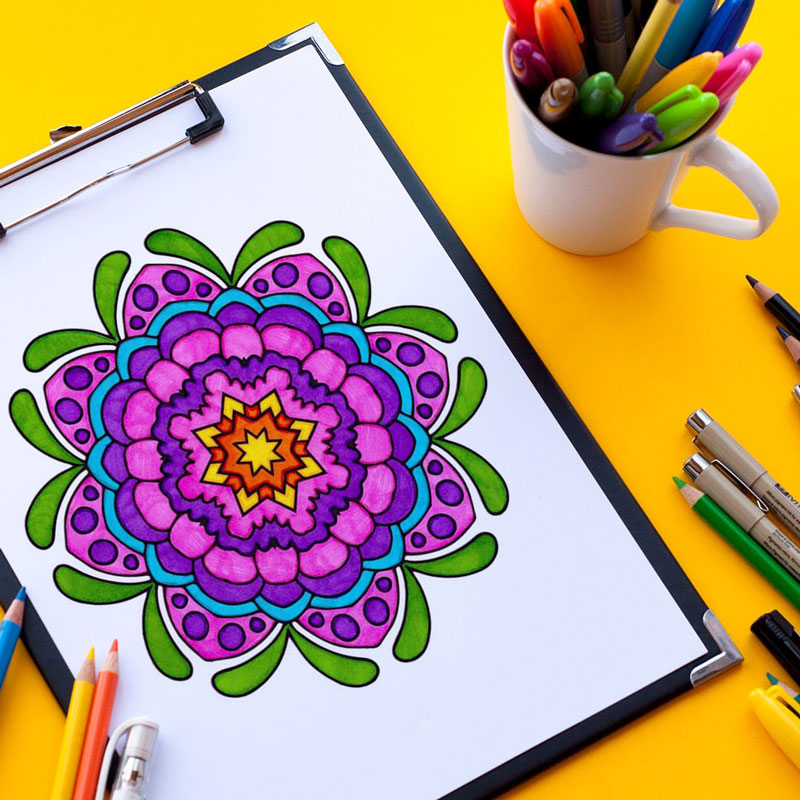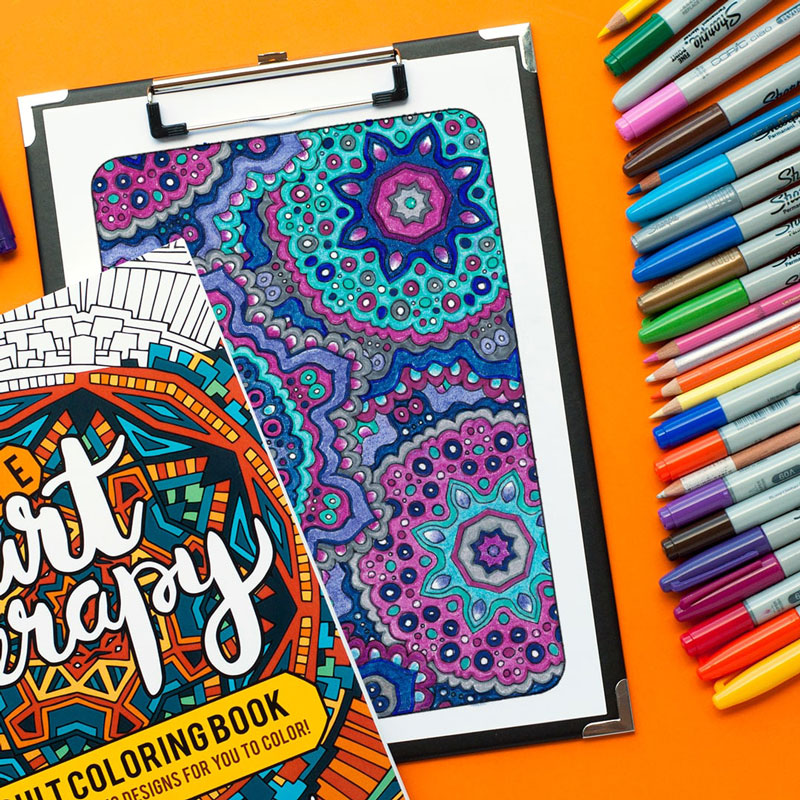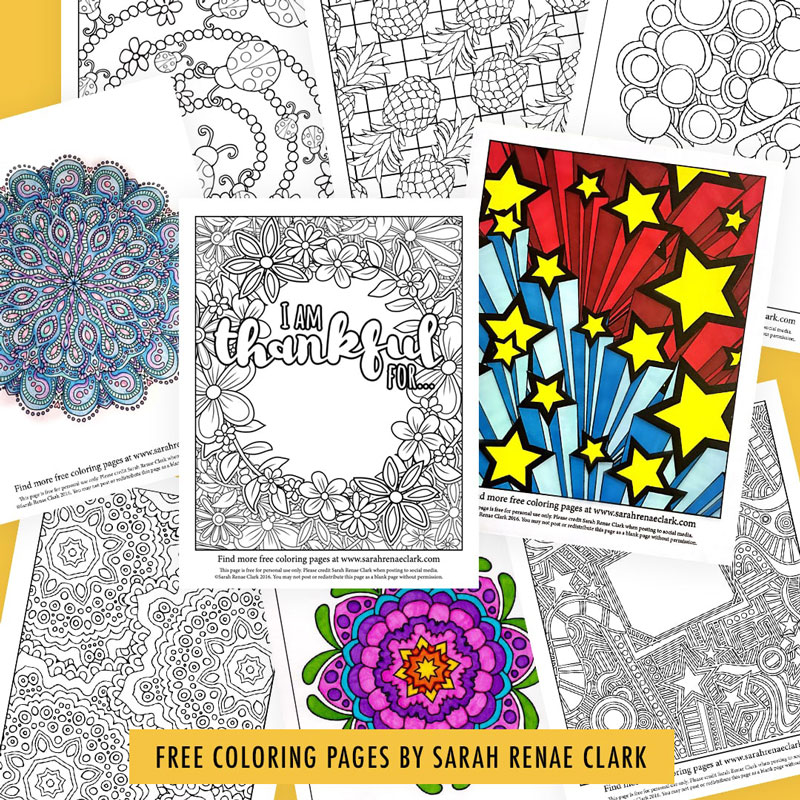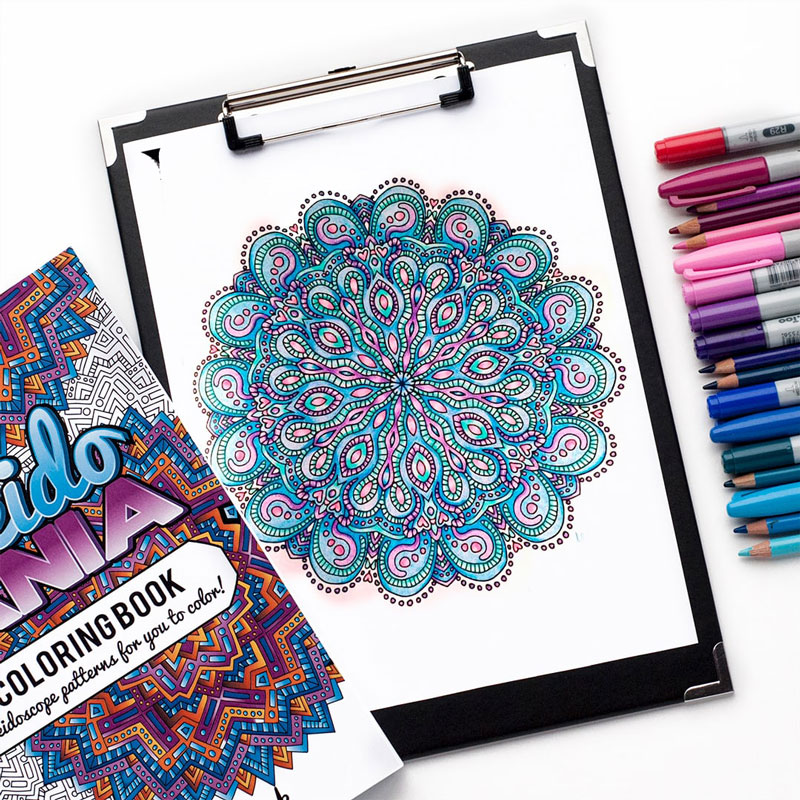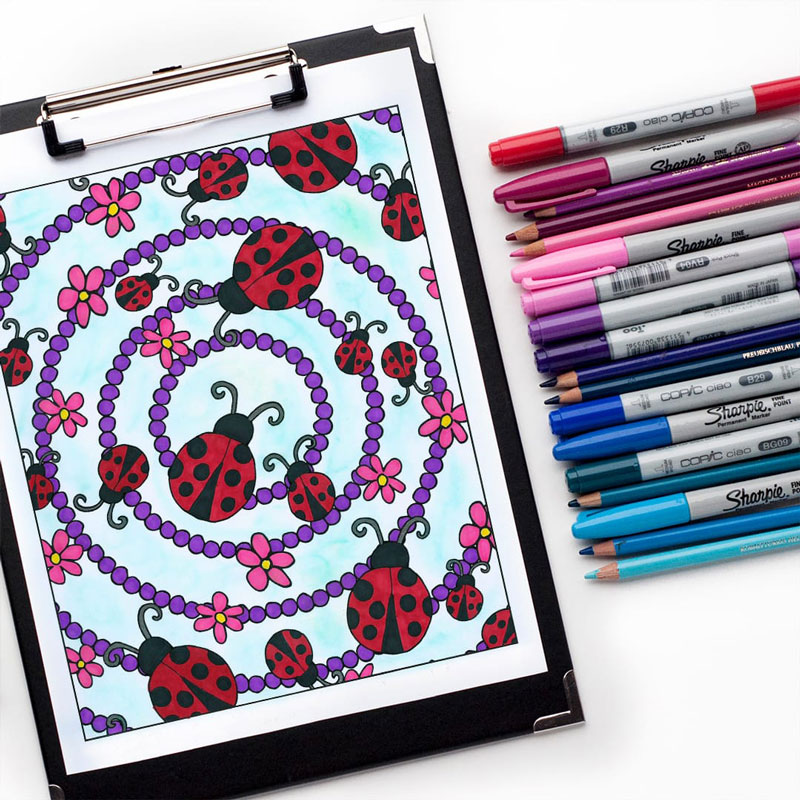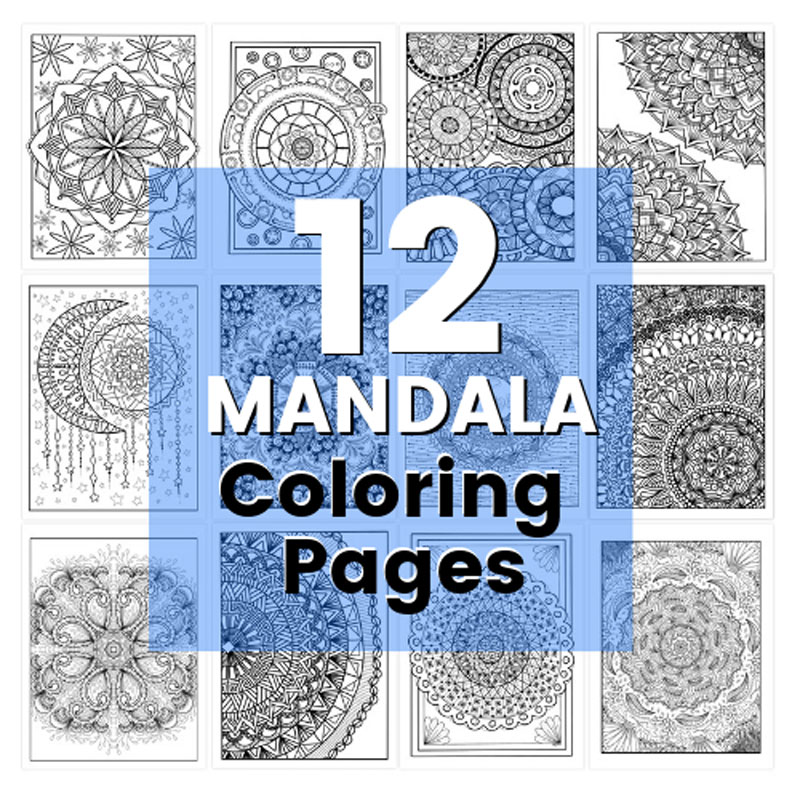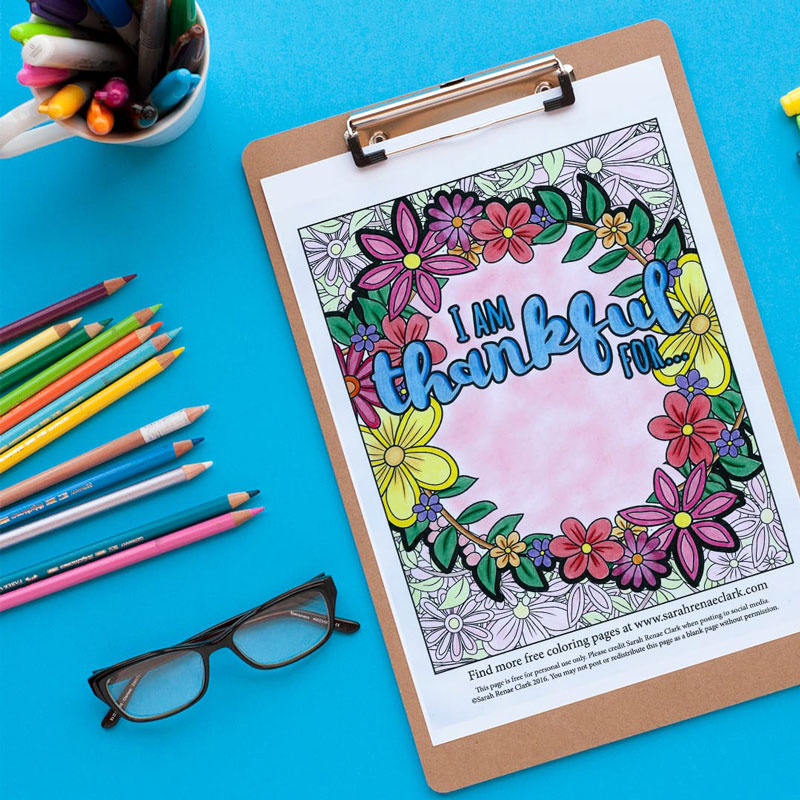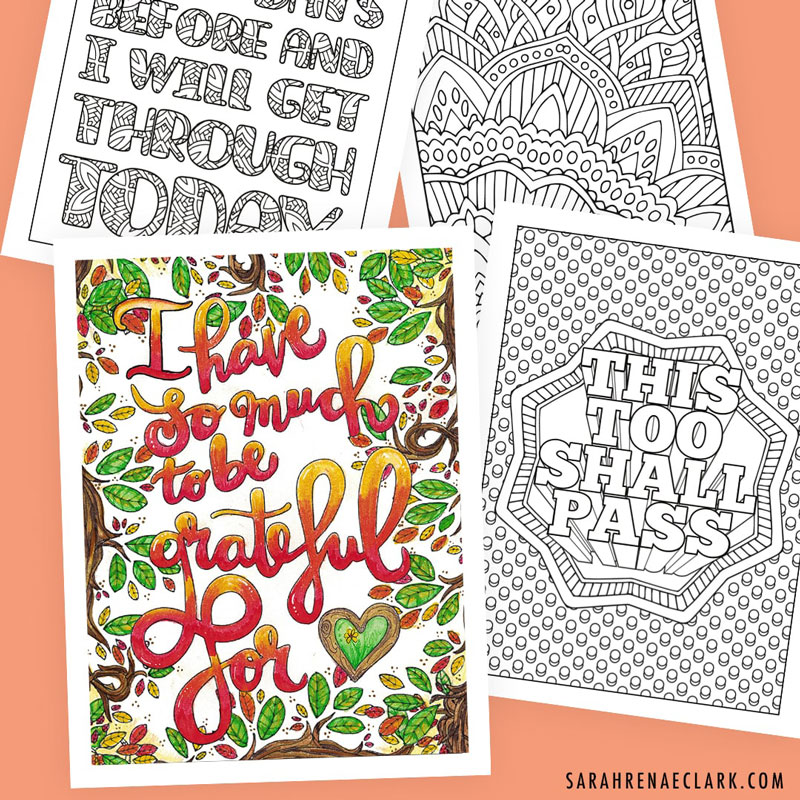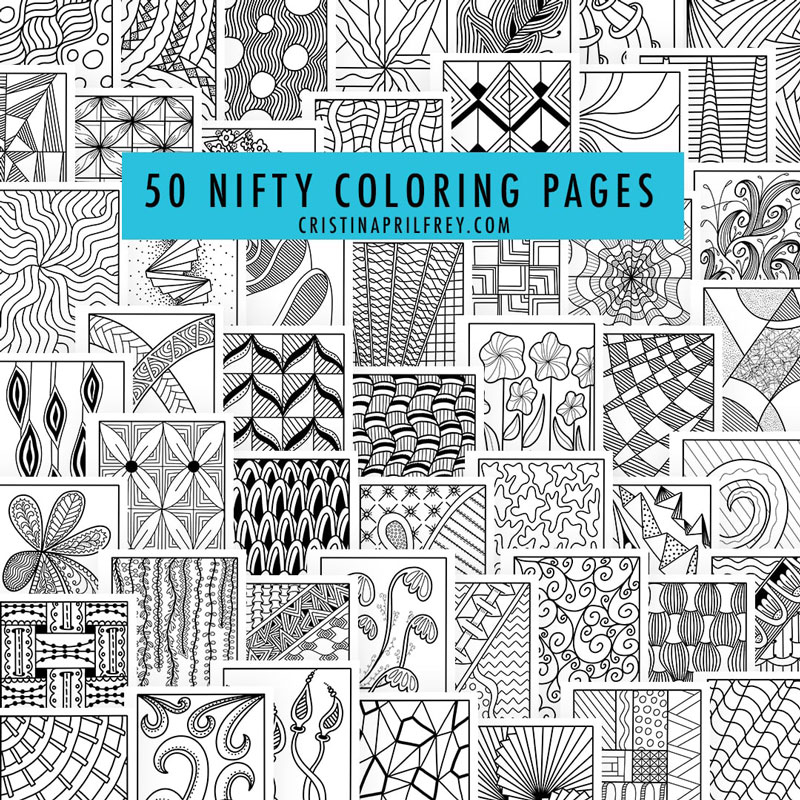 Kids crafts and activities:
Between these sample printable color-n-craft puppets, color-in posters, and printable activity prompts, you'll have days of entertainment covered.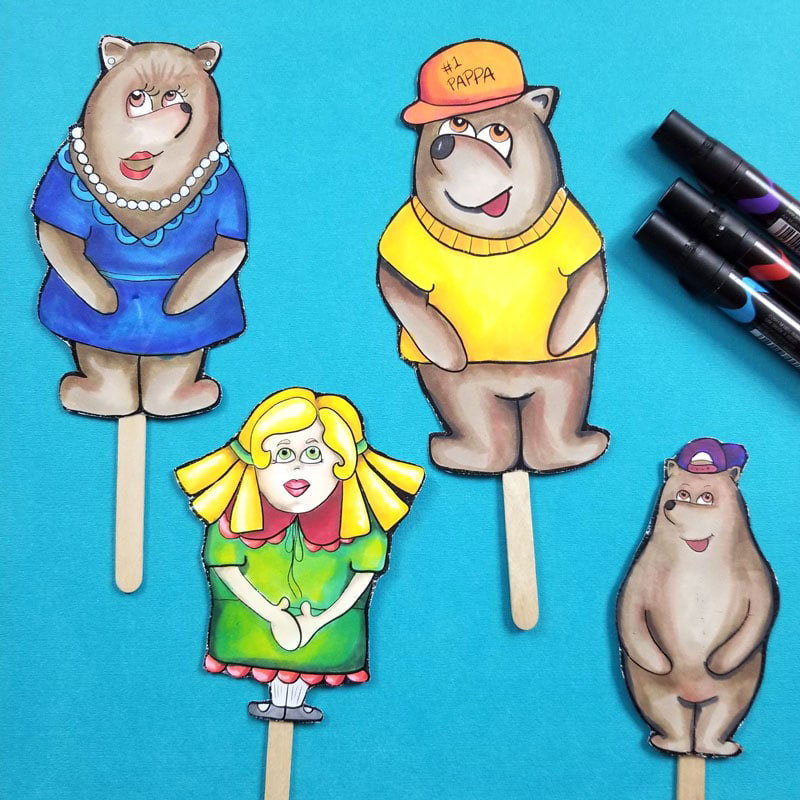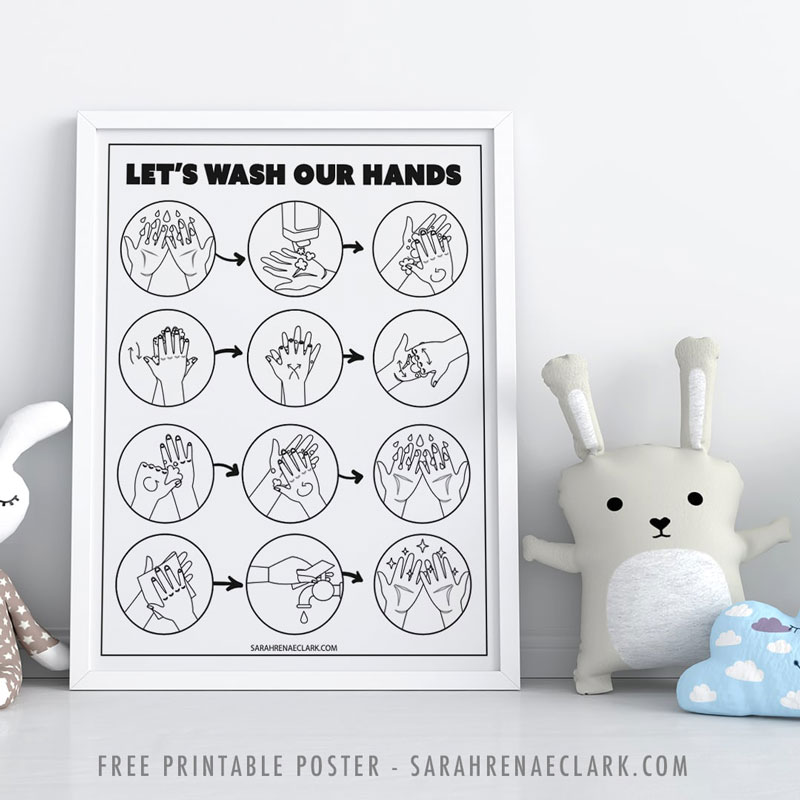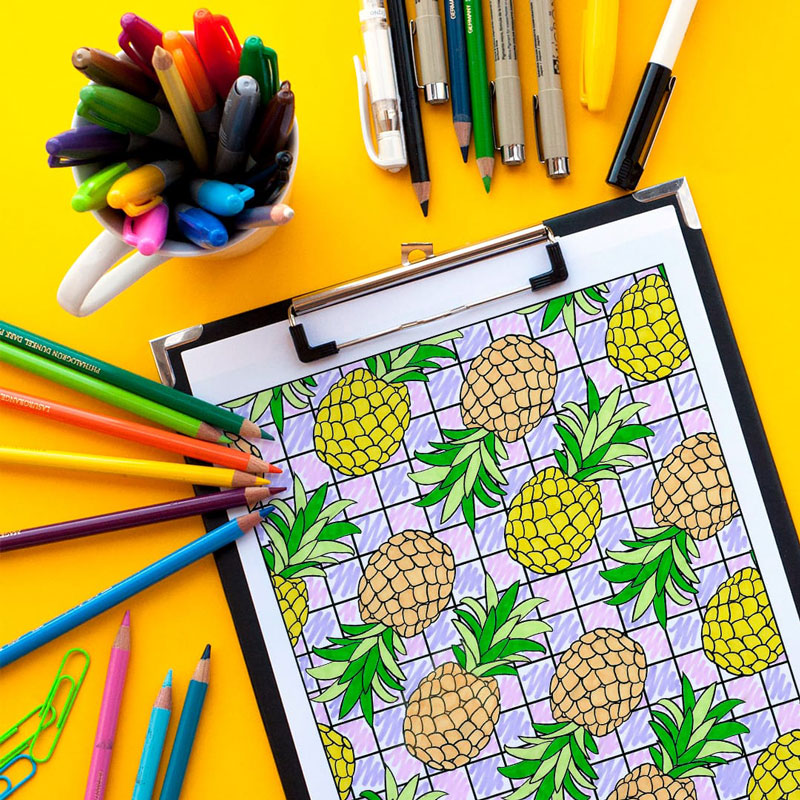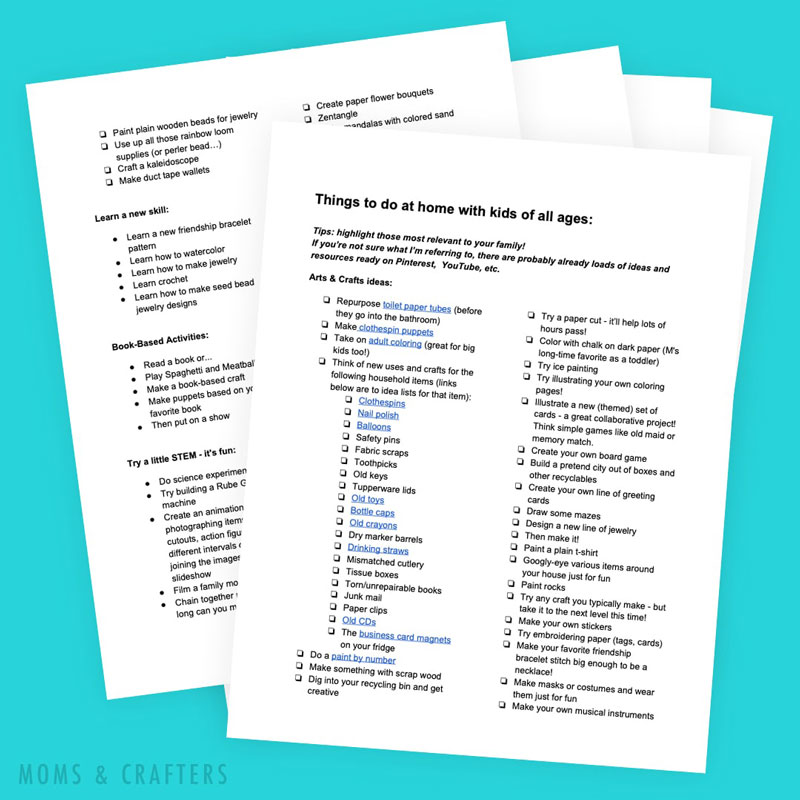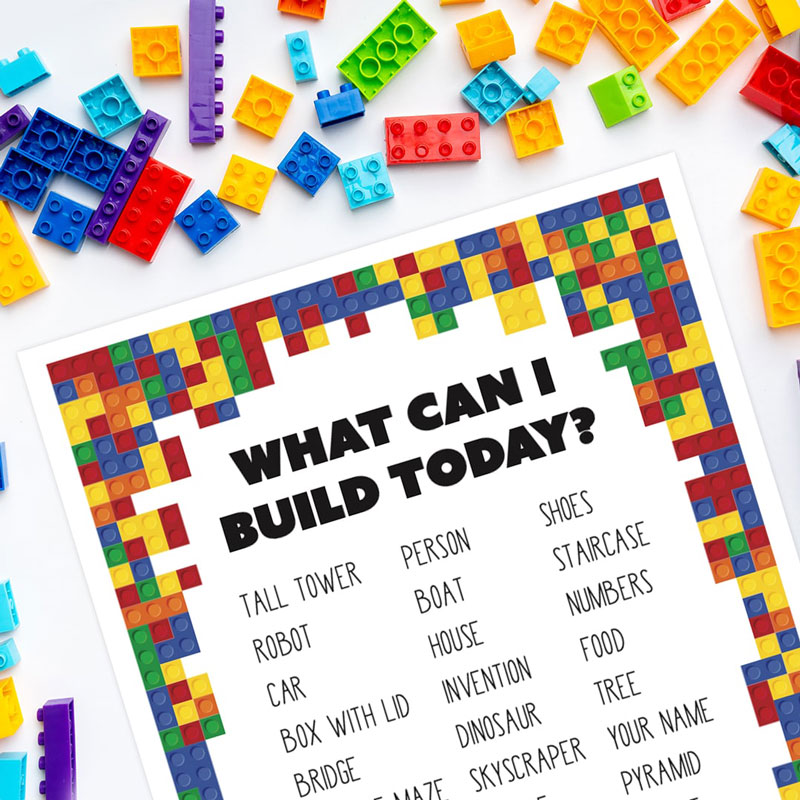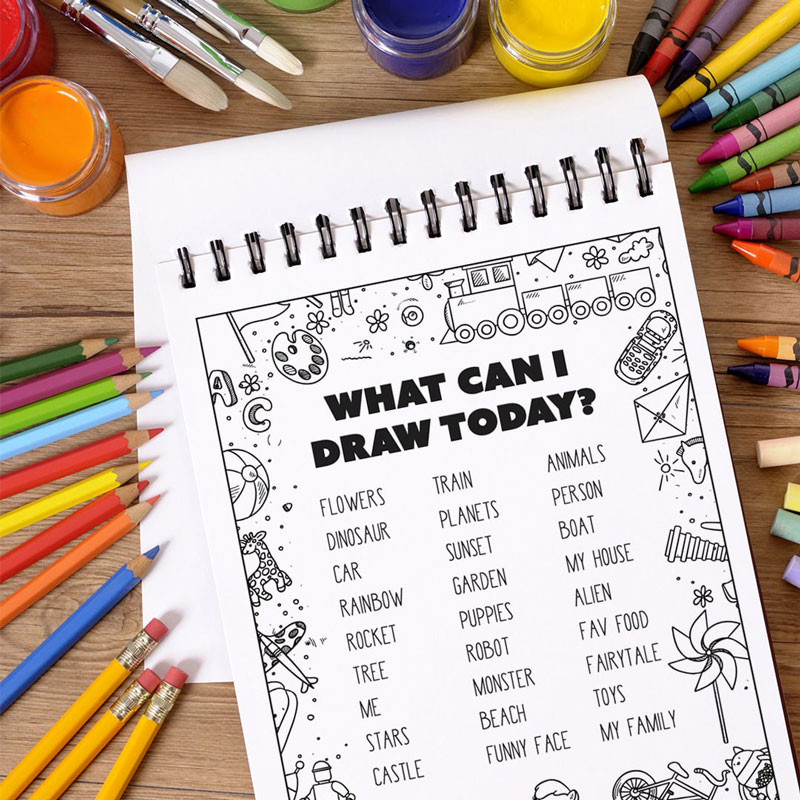 More creative (and funny) fun:
Brush up on brush lettering, send a loved one a post card, start a journal, or decorate your planner with "tp crisis of 2020" survival stickers.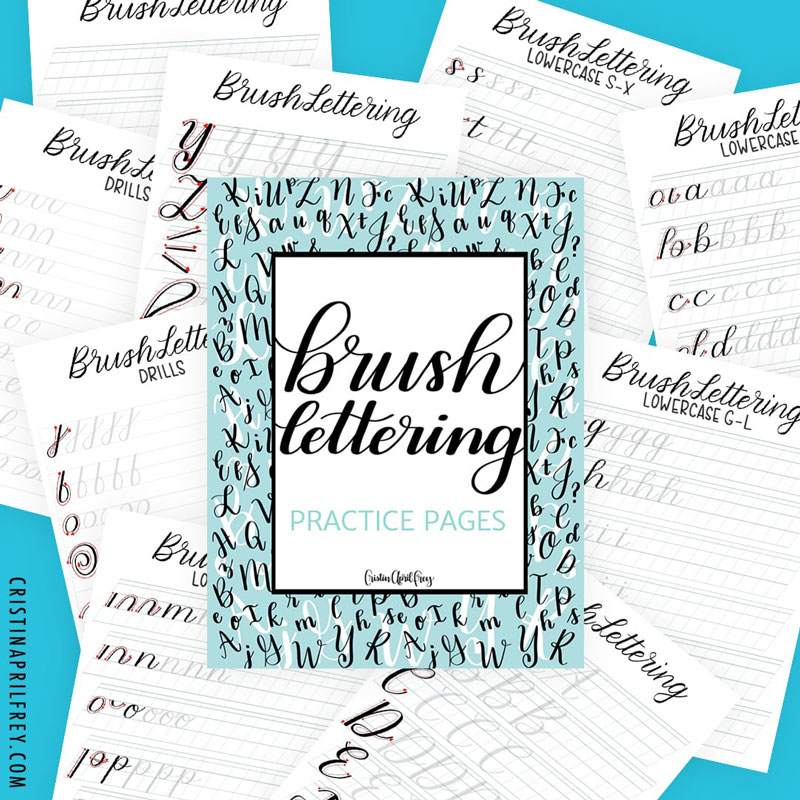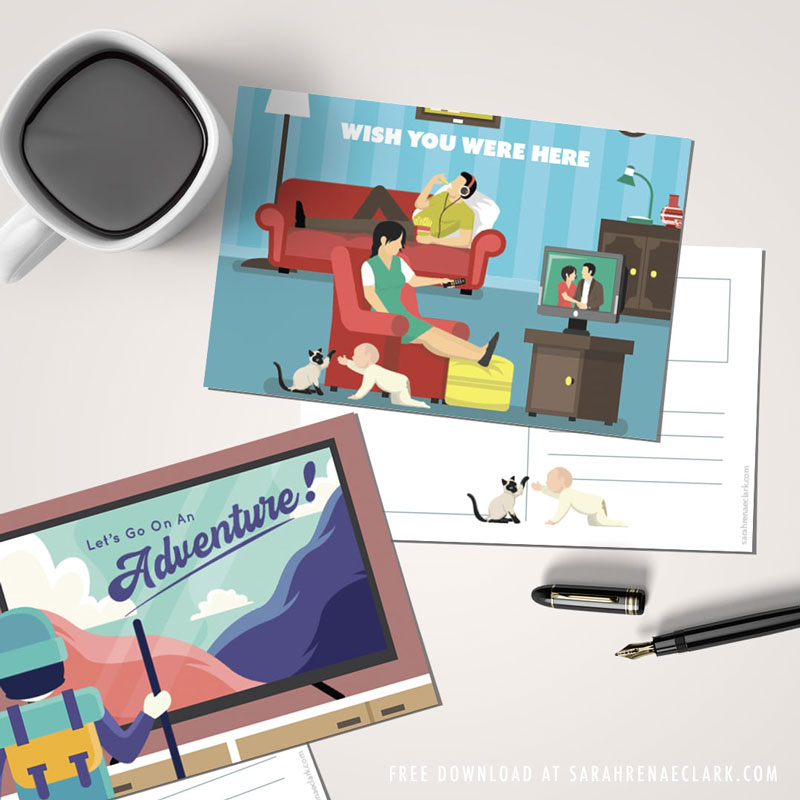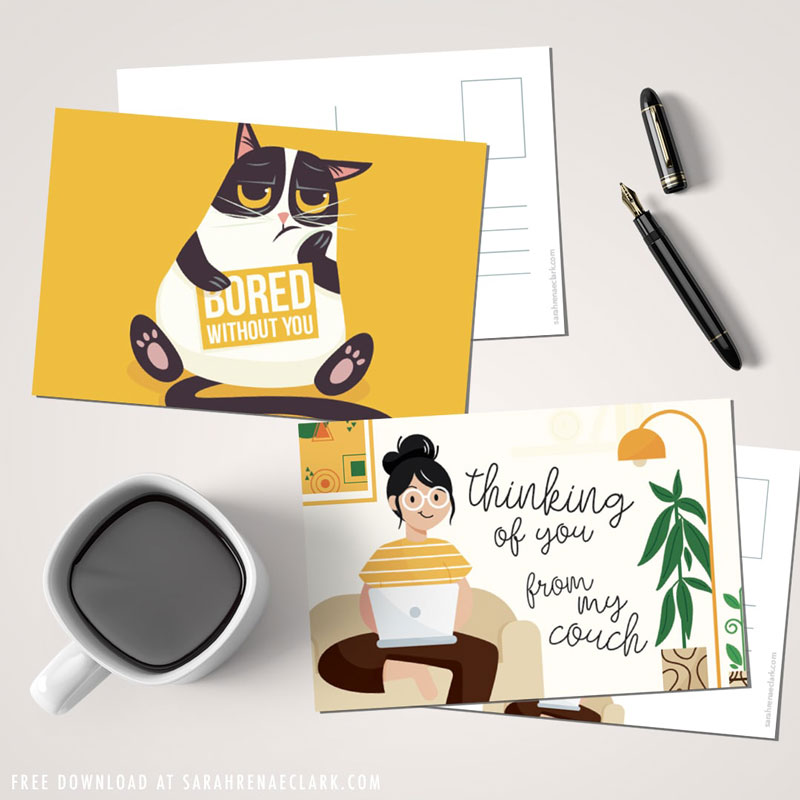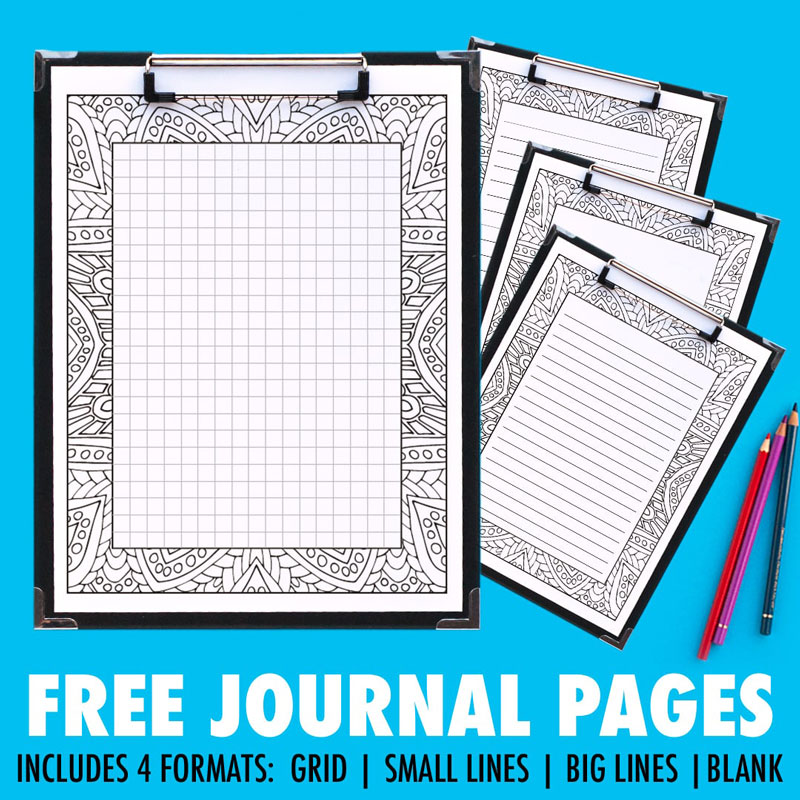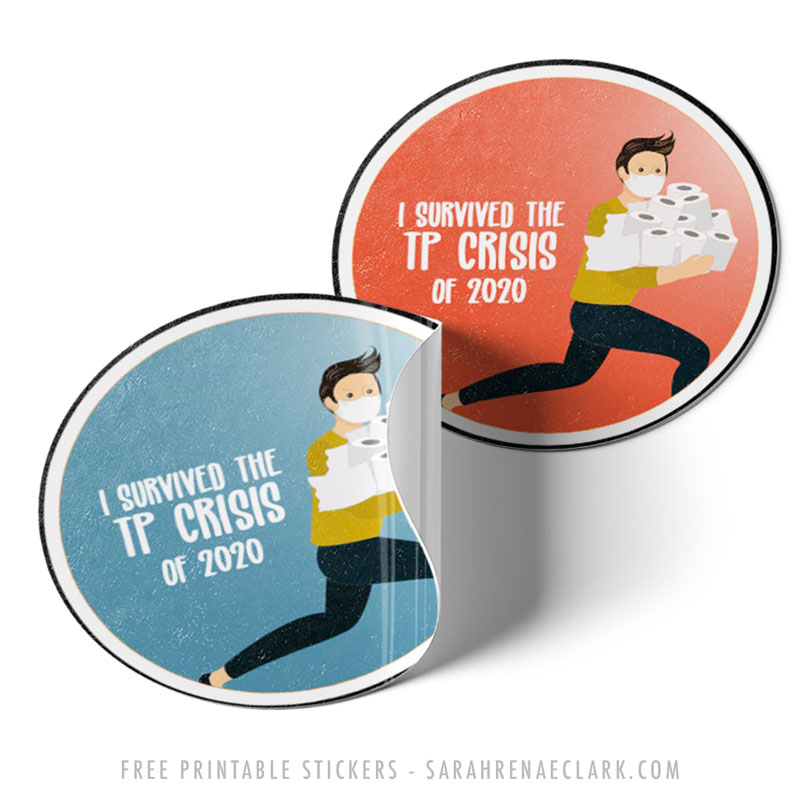 Organization tools:
Finally, when you start really going crazy from boredom, you might want to start Spring cleaning or decluttering. These two printables can help you get organized.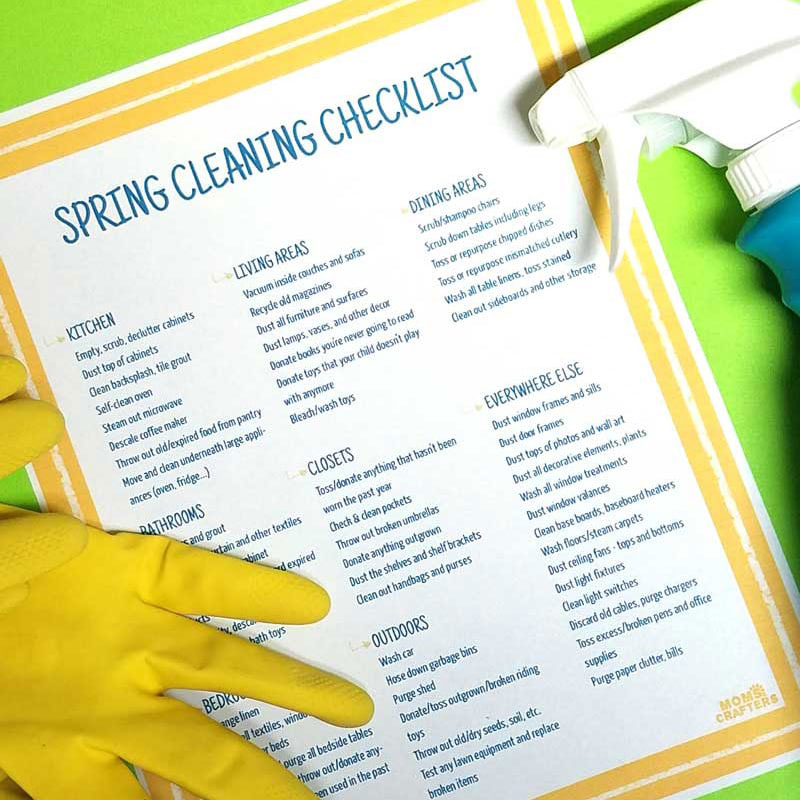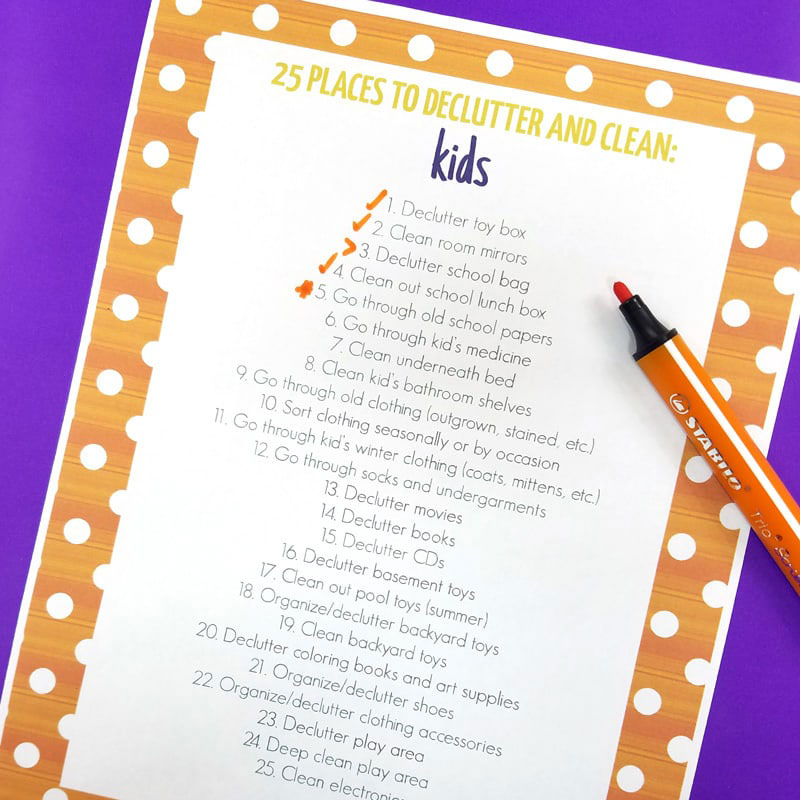 If you haven't yet, download your huge free printable boredom buster bundle below