Hi readers! Today's post is a guest post from Kaitlin Krull of Modernize, featuring ten clever DIY growth charts for you to make! I hope you enjoy!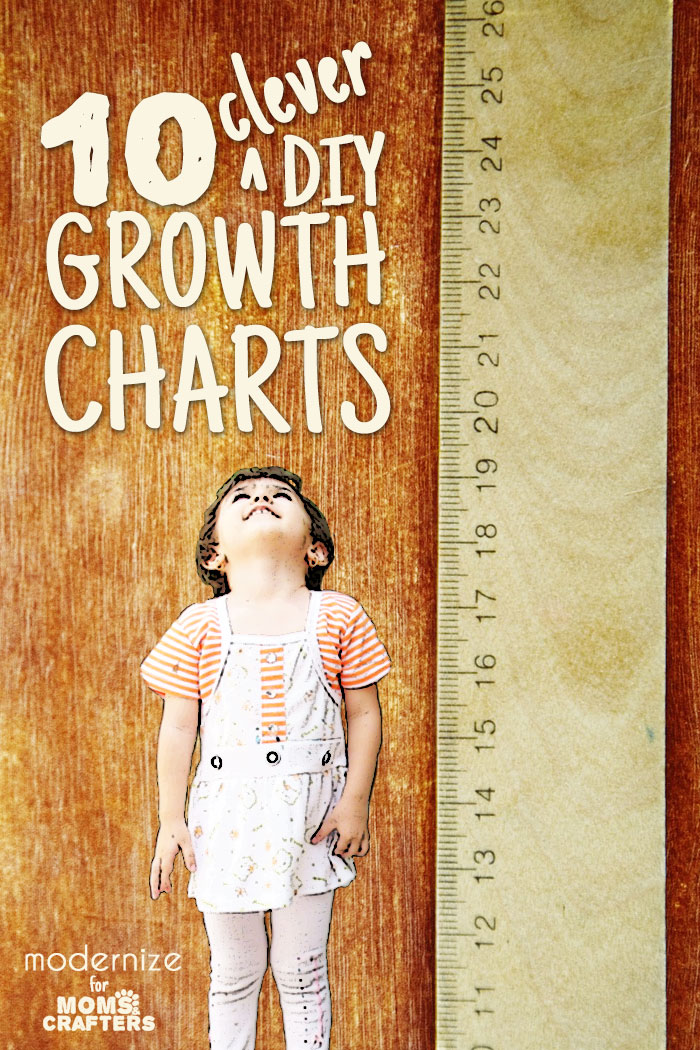 10 Clever DIY Growth Charts
Kaitlin Krull
If you remember standing with your back to the wall with a book on your head and measuring your height with a pencil as a child, you'll know how special it is to chart your growth over the years. But now we live in a world full of DIY projects and crafts, so gone are the days of scrawling on the walls. Here are 10 of the coolest DIY growth chart projects to make as a family that can be kept as a special memory, long after you've grown up and moved away.
Giant ruler growth chart from Crab+Fish: This step by step DIY project is relatively easy with very detailed instructions and fantastic pictures. You will have no trouble recreating this classic look in your own home!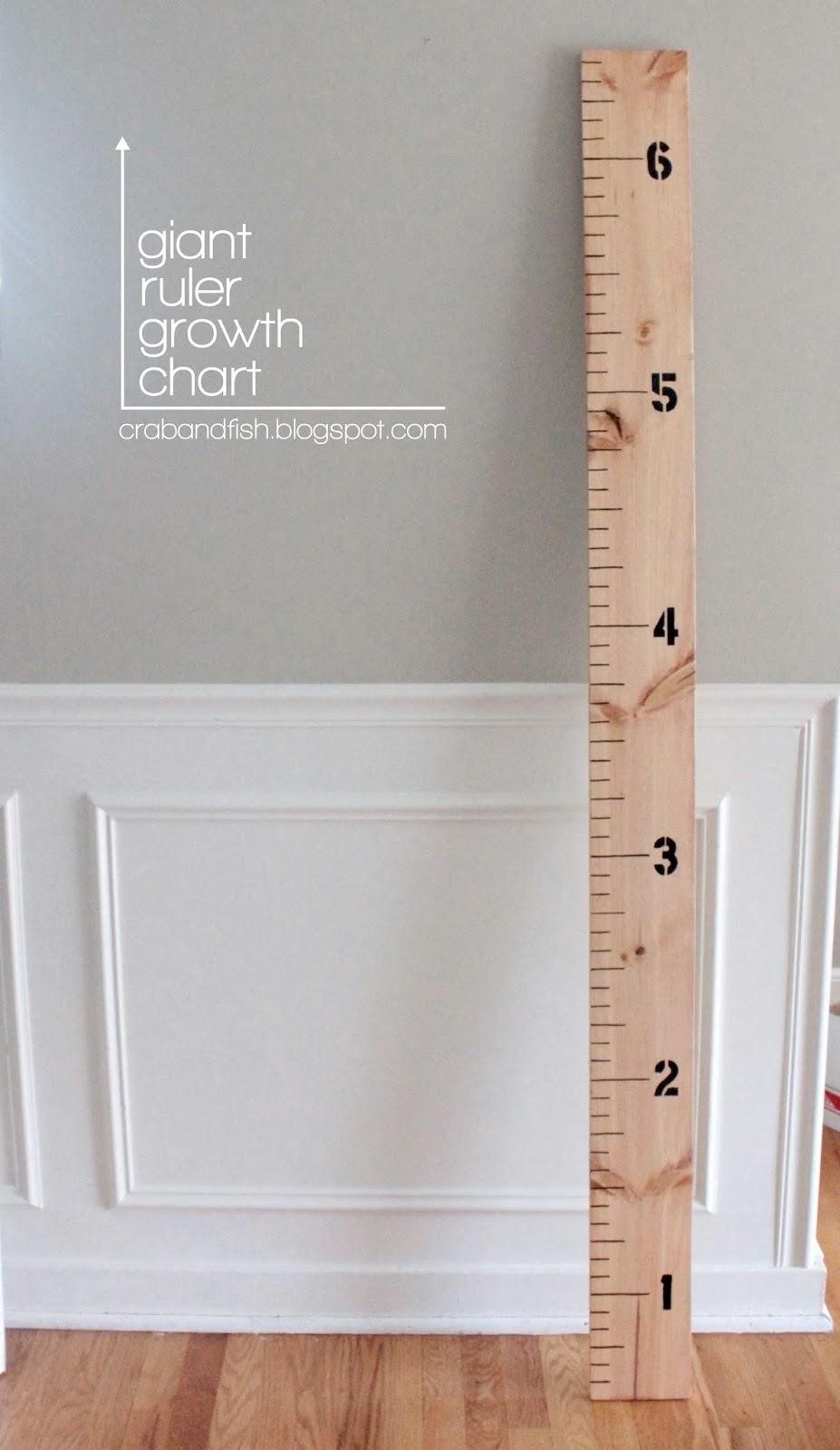 via Crab+Fish
Wooden growth chart from Brooklyn Limestone: This growth chart requires only a large piece of wood, a Sharpie, and your imagination. The creator added detailed information about her baby's development along with her height for extra character and charm. It would make a fabulous keepsake!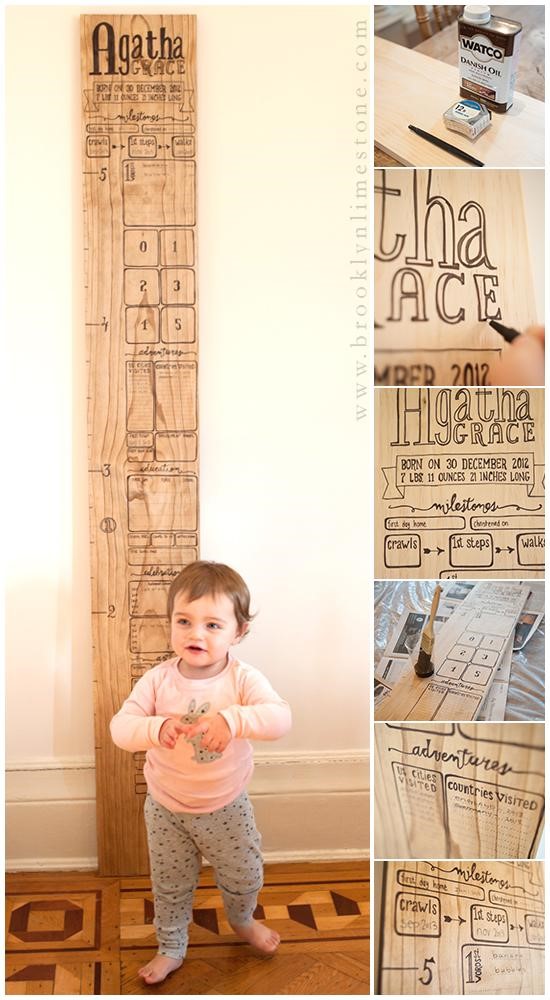 Jute growth chart by Miss Natalie: This adorable, customizable growth chart is easily recreated with safety pins, paper labels, and a long piece of jute fabric. Perfect for families of multiples and for baby shower gifts.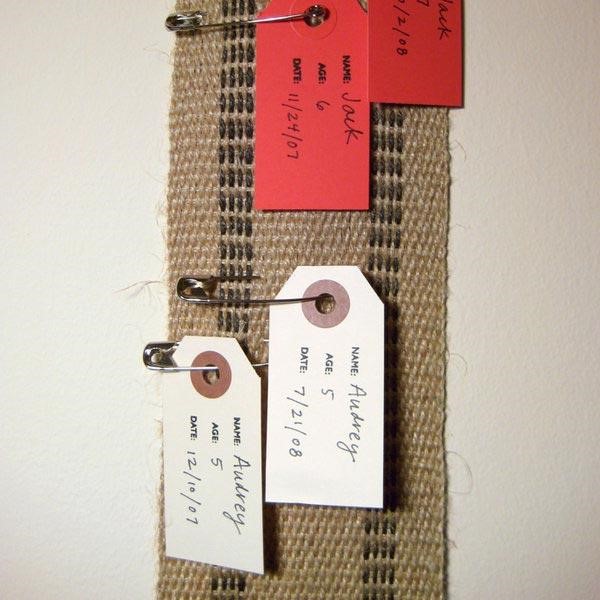 via Bump Smitten
Chalkboard growth chart with tutorial from Redfly Creations: Chalkboard art is the at the top of trendy parents' lists. Create your own, reusable growth chart with some chalkboard paint, a ruler, and lots of chalk and you have an instant, adorable room decoration.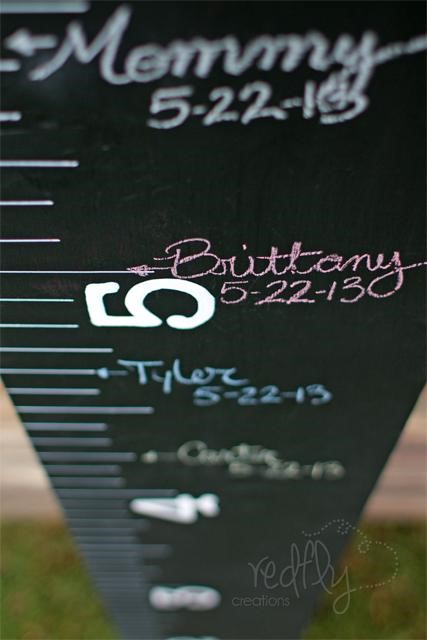 via Redfly Creations
Shadow box shoe growth chart by BD Design: If you want an unconventional way to chart your little one's growth, try displaying keepsakes such as baby shoes, bodysuits, or even socks. For this particular chart, Brandy taped some old (adorable!) baby shoes inside a shadow box and labeled each according to age. Warning: this delightful growth chart will probably make you want more babies.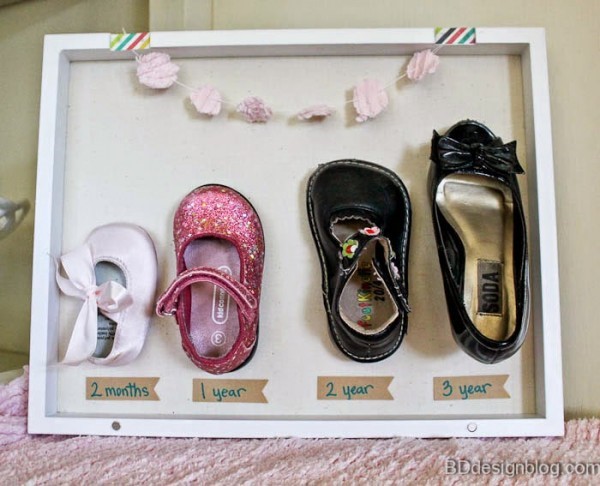 Fabric growth chart tutorial from Twirling Betty: This calico embroidered growth chart also steers away from all the traditional wooden ruler charts out there and gives any nursery a charming, vintage atmosphere. If your embroidery skills aren't quite up to par, feel free to use a stamper.

via Twirling Betty
Wooden arrow growth chart from Lovely Etc.: This DIY project takes the traditional wooden growth chart and throws it on its head by giving it a lick of vintage, weathered paint and a creative arrow shape. Perfect for not only a bedroom, but for any room of the house (exactly what the artist wanted!).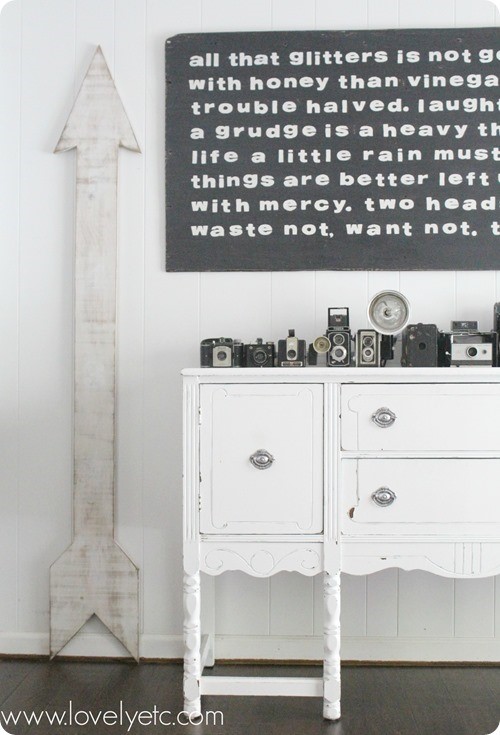 via Lovely Etc.
Rustic chevron growth chart from A Harvest of Blessing: Everyone needs a bit of chevron in their lives. This step by step DIY project will have your house at the top of the trendy list in no time, if your eyes ever recover from all those zig zags.
Washi tape growth chart from Con Botas de Agua: Even trendier than chevron, it seems that washi tape is everywhere these days. Make your own growth chart for the playroom or bedroom wall with a little bit of measuring and a lot of sticky fingers.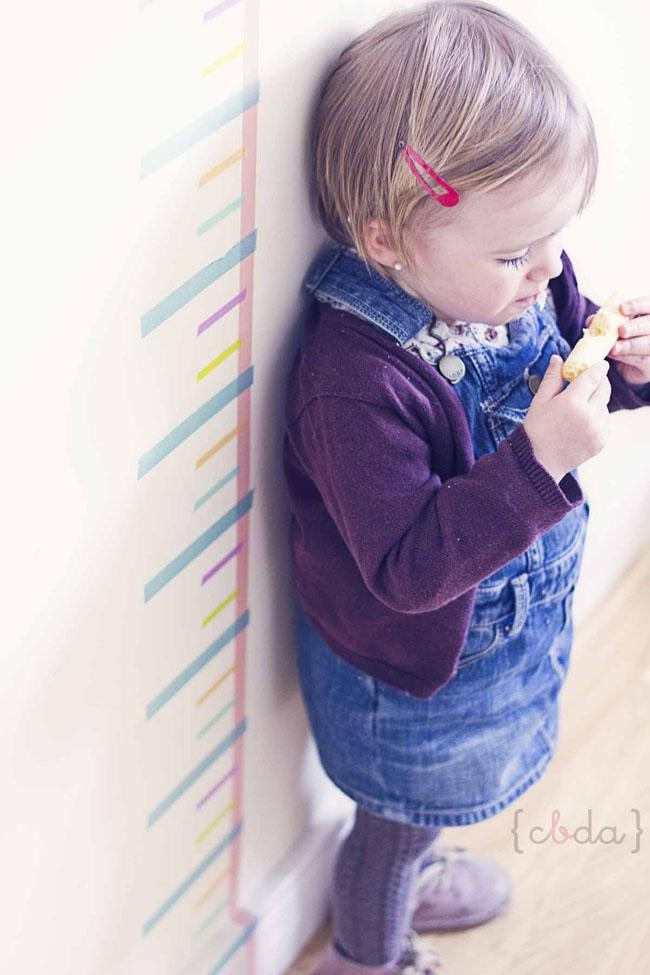 Mary Poppins growth chart from There and Back Again: This blog has unfortunately been taken down, but this charming Mary Poppins style growth chart is easily replicated with some yellow paint and a steady, Sharpie wielding hand. Practically perfect in every way!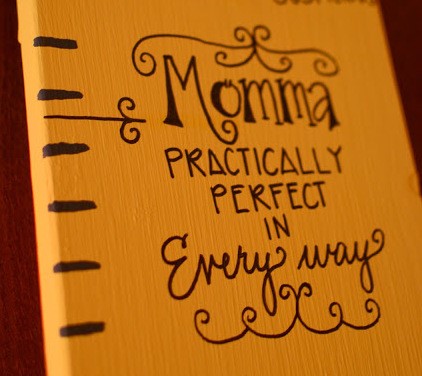 via Disney Baby
For more design ideas for your next project, head to Modernize.com.

About the Author: Kaitlin Krull is a writer and mom of two girls living the expat life in the UK.
Which DIY growth charts do you plan to try? Do you have anything to add?